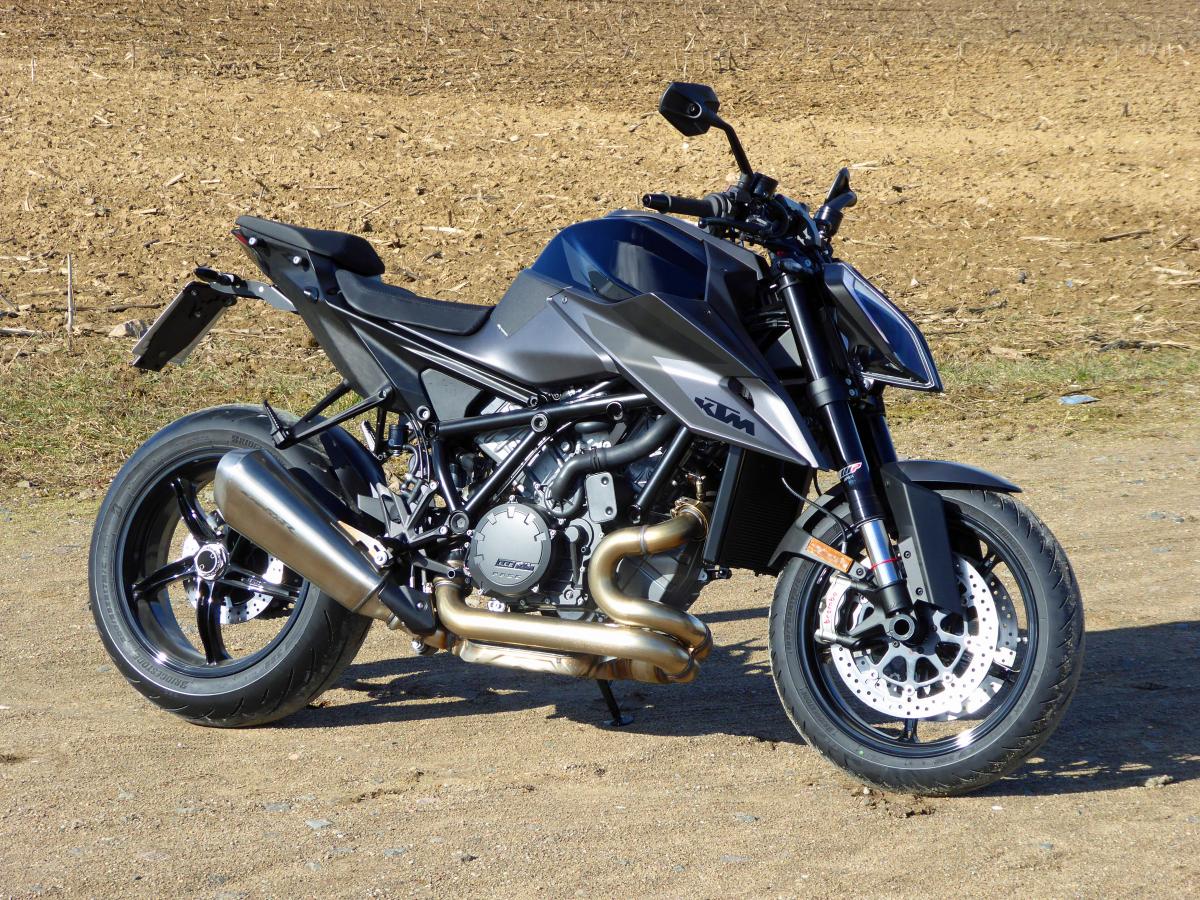 My biggest passion is riding motorbikes.
I have been doing this for quiet a few years now and I have experienced a lot with my bikes.
My current bike is a KTM 1290 Superduke R - the third one already. I have quite a bike history on my belt. See details below.

The Zephyr was the first one. We were together for 55,000 kilometers (34,200 miles)

Then there was the BMW R850R. I had it for 70,000 kilometers (43,500 miles) on European roads. And I found my kind of bike. It had to be a BMW, with a boxer flat twin engine and with BMW drive train including telelever and paralever

So consequently the next bike had to be again a BMW. This time a BMW R1100GS. More torque and displacement and a bold styling. I received the duckbill (German nick name Schnabeltier) on 6th Februrary 1998.
Unfortunately our time together was very short. Just 75 days and 4,500 kilometers (2,800 miles) later the bike got stolen. The engine resurfaced in 2002 in another bike and this bike got confiscated by the police. The poor owner at this time probably had have a great summer.

For not being without a bike and due to an upcoming Nürburgring race track training the dealer gave me a BMW K1200RS as a replacement. With concequences. I did not like the styling of the bike too much but it offered a much better handling and a better engine than the GS. So I kept the machine. From 18 May 1998 I was the owner of a K12
The K12 was riding wise the best I have driven so far. But the poor production quality got bothersome. The bike had to go to the shop frequently and it forced me to abort my vacation in the Alps (which included a total eclipse of the sun) in 1999. So I decided to get back to the BMW boxers.

On 28th October 1999 I replaced the K12 after 22,000 kilometers (13,600 miles) by a brand new black BMW R1150GS. "I hope if have more luck this time than with the previous GS and the K12" I wrote in 1999.
I had. The bike was a lot of fun for about two years. I made 39,683 kilometers (24,600 miles) in 688 days. The bike was in all German mountains. And I traveled Europe. I was in Germany, the Czech Republic, Austria, Italy, Switzerland, Liechtenstein, France, Belgium, Netherlands, England and Wales.
The bike was highest quality I ever had (in shop for maintenance only) and from a riding point of view again an upgrade to the K12. This became obvious on another Nürburgring race track training.
However, the better is the enemy of the good. I was not completely satisfied at the Nürburgring although the running gear was much better. But power was not sufficient. So I looked for a smaller, lighter and quicker alternative. But it had to be again a BMW boxer as ABS and Telelever was not available anywhere else.

After some time of thinking and several test rides I decided to go with a BMW R1100S. I got mine on 21th January 2002.
At the beginning of July 2002 I stated that my expectations were met completely. No other bike before made me so comfortable riding it. It was very easy to ride, had excellent breaks and was very much long distance capable. And it worked pretty well at the Nürburgring.
Unfortunately we had to part. Very unvolontarily after 175 days and 13,500 kilometers (8,400 miles).
I had a very bad accident on 14th July 2002. I missed an oncoming vehicle on a country road and crashed into it. I was very lucky and had only minor injuries. But the bike was totalled.

But this did not discourage myself. Two months after the accident I tried with a rental bike how I felt about riding again and I concluded I had to go on.
As an upgrade to an even better BMW boxer bike was not available I decided to have another BMW R1100S. I got it on 19th February 2003 and I made 54,000 kilometers (33,500 miles) in 859 days.

In the meantime BMW introduced the great new K engine. And when they introduced a naked bike with this engine I had to have this.
Am 15.06.2005 habe ich meine BMW K1200R erhalten und kann nach 22.000 km (25.06.2006) nur trocken feststellen, daß meine Erwartung voll erfüllt wurden.
On 15th June 2005 I got my K1200R and after 22,500 kilometers (14,000 miles) I had to state on 25 July 2006 that all my expectation had come true. I sold the bike on 14th October 2006 after 33,000 kilometers (20,500 miles). Not because I did not like it anymore but because I moved to the US. But there was no doubt about getting another one over there for exploring the new world.

And again a BMW K1200R. This time registered in New Jersey/USA. I was for two years in the US and refused to stay away from my passion. And it had to be the K12R again as nothing better was in sight.
After 18,900 miles (30,400 kilometers) and two happy years in the US I sold the bike on 9th August 2008. And the next one is waiting for me in Germany.

And here it is. On 27 February 2009 I received my new BMW K1300R in Berlin, Germany. I am back to blue and I am back to my home town and my Berlin dealer.
I had a lot of fun with this bike within three seasons (2.5 years). I sold it at 43,200 miles in order to make place for a new bike.

Again a BMW K1300R. I took delivery on 29 February 2012. Same model as the previous bike but with gear assist and more sophisticated paint. I had a lot of fun with this bike too.
In three seasons (2.5 years) I did about 38,500 miles with it. I sold it in fall 2014 in order to make place for the next bike.

Now for something completely different. I wanted a change, not just another K1300R. I decided for a KTM 1290 Superduke R
On 6 March 2015 I took delivery of my new bike. Until September 2017 I put more than 38,000 miles on it and had lots of fun with it.

The first KTM 1290 Superduke R met my expectations fully. So my next bike had to be a KTM again.
I got it on 9 March 2018. Again a KTM 1290 Superduke R and again with my own color and loaded with electronics.