Enduro Training Lossatal, March 2023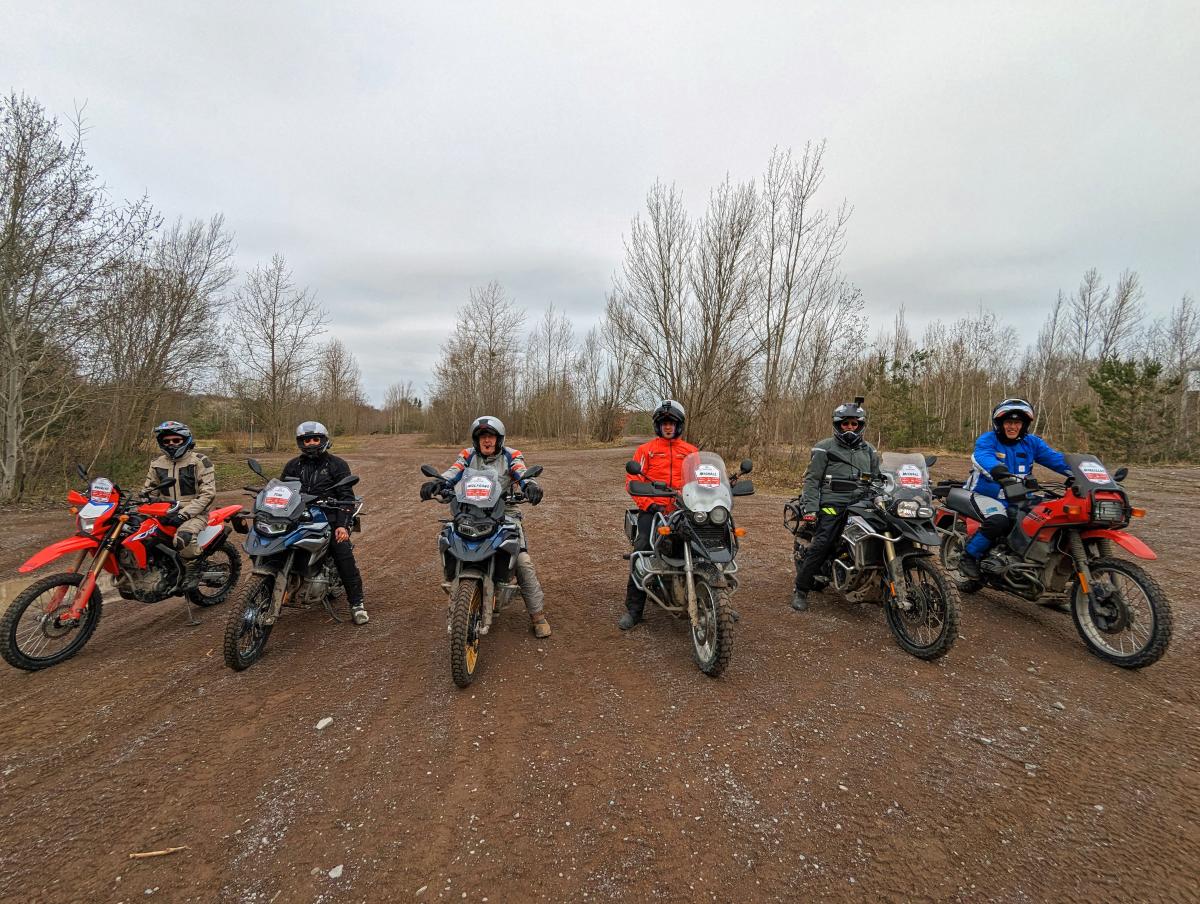 We had been planning to do that for a long time.
And Marcellus has asked around and organized for our group an Enduro individual training with the
Enduro Action Team
in Lossatal.
On two days, we were able to make our first attempts at enduro riding under the very profound guidance of Christopher "Bob" Bahn - although there was already some experience with Andi, Marcellus and the two Michis.
Enduro Action Team offers a very professional organization including rental motorcycles and other equipment such as boots and has a large and diverse requirements meet training area in the nearby quarry near Meltewitz.
It is the usual suspects who have already done many tours together. Together with our instructor we contest the training
Michi sr., Tom, Marcellus, Instructor Bob, Andi, Michi jr., Wolfgang (fltr)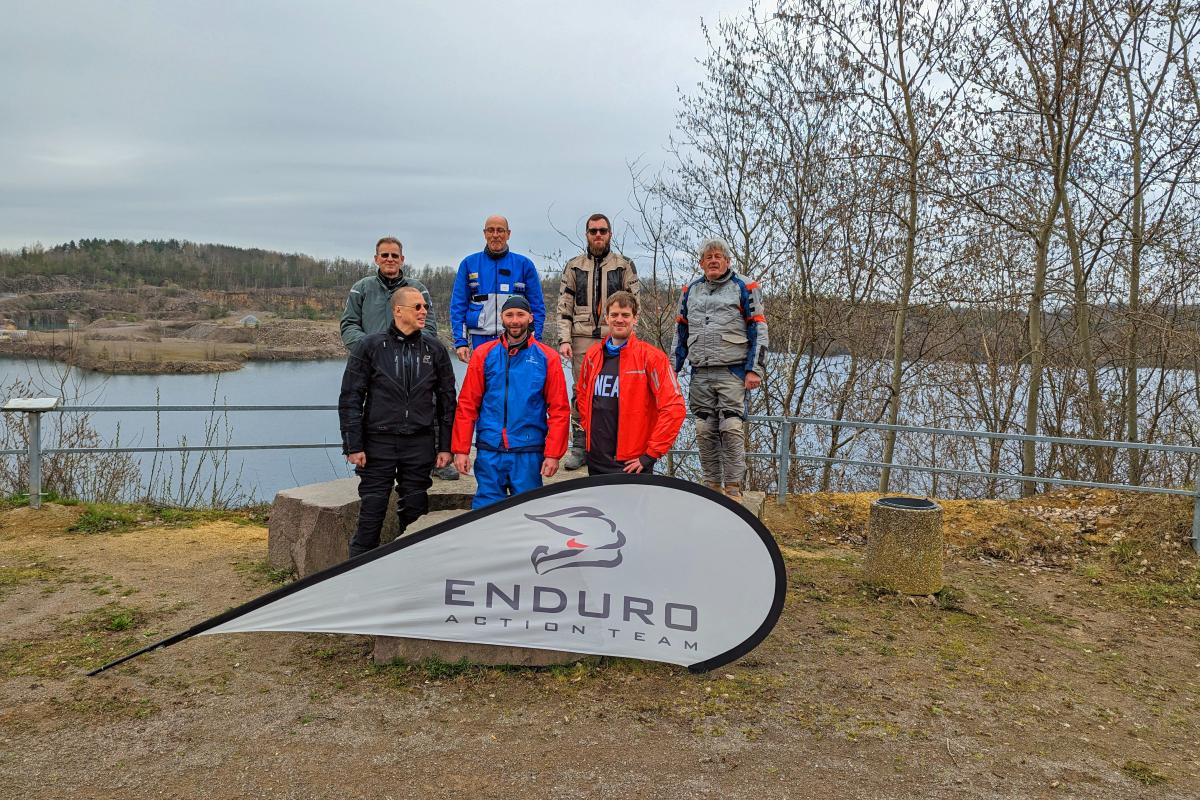 Andi, Tom, Wolfgang, Michi jr., Michi sr., Marcellus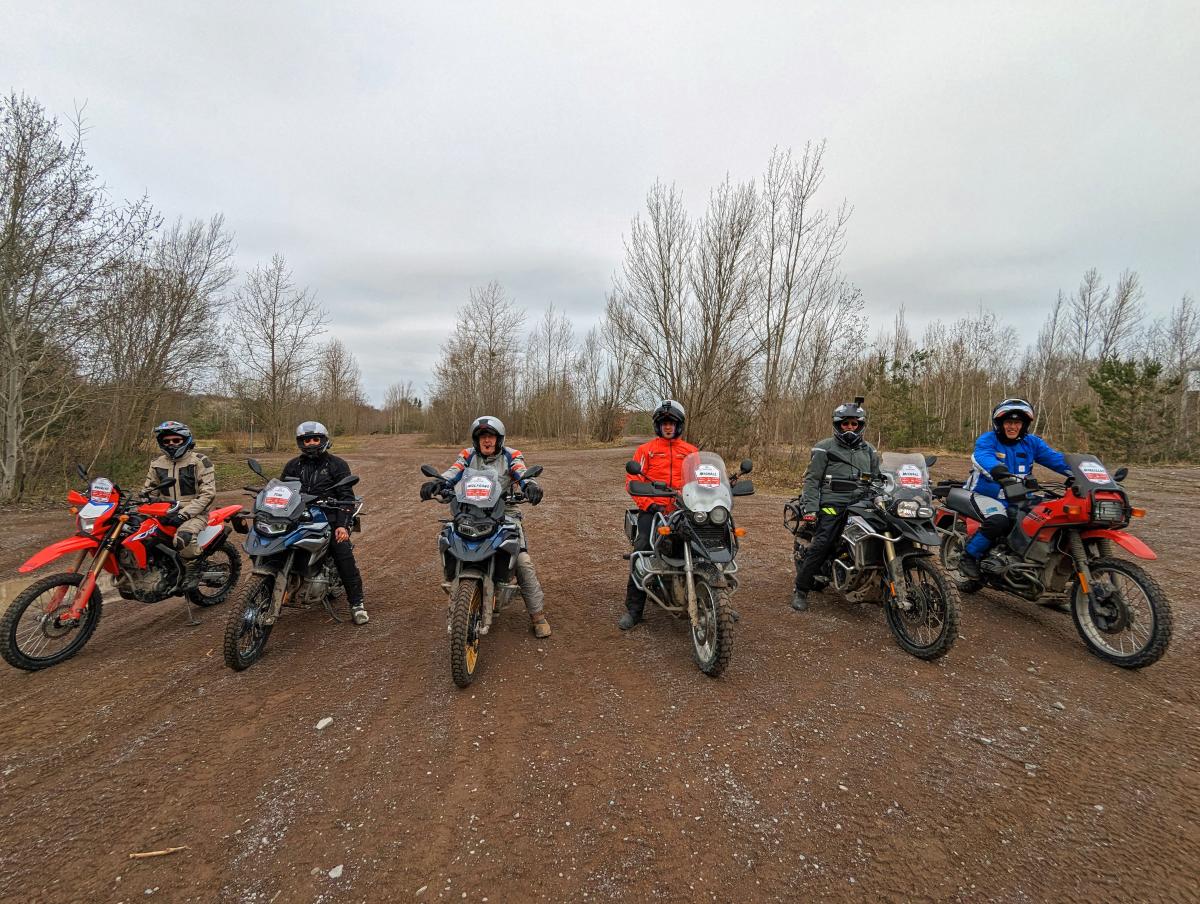 Instructor Christopher "Bob" Bahn
Bob is very experienced and prudent and likes to share his knowledge and skills. He explains the driving technique in great detail before the individual exercises and gives direct feedback during the execution.
In between there is one or the other story.
We have a lot of fun together.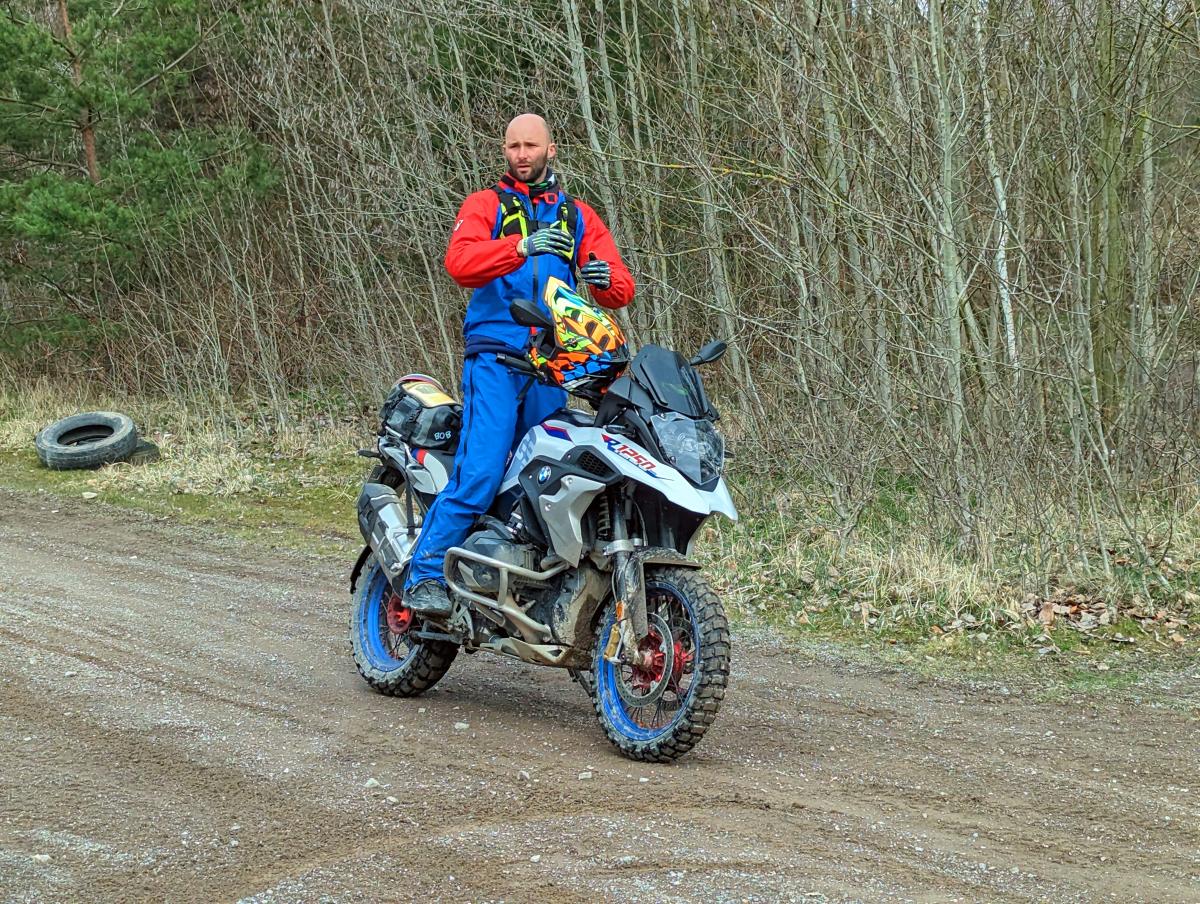 We come as always from different directions. Marcellus drives with Andi and the trailer the bikes for the two and for the two Michis, who find their way from Bavaria to Saxony with more bikes.
The bikes on the trailer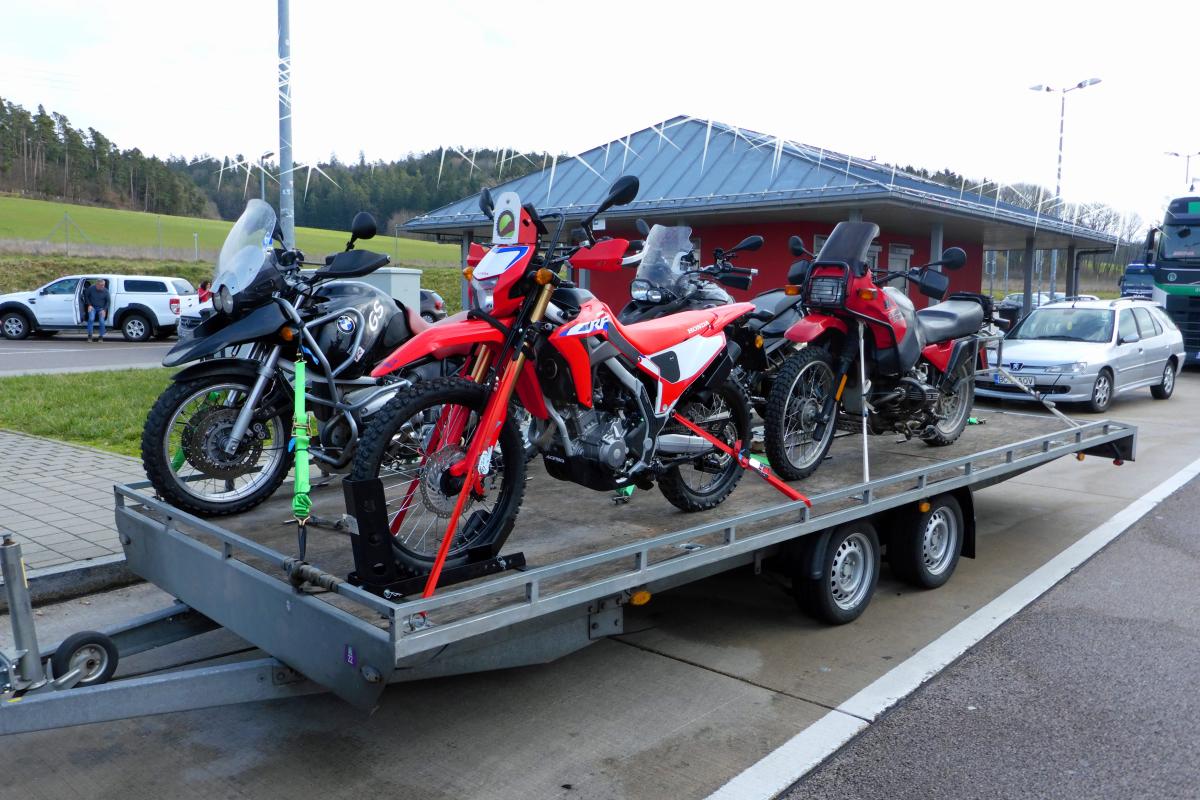 I come from near Limburg and drive across the country to Lossatal. In between there is a real Thuringian bratwurst.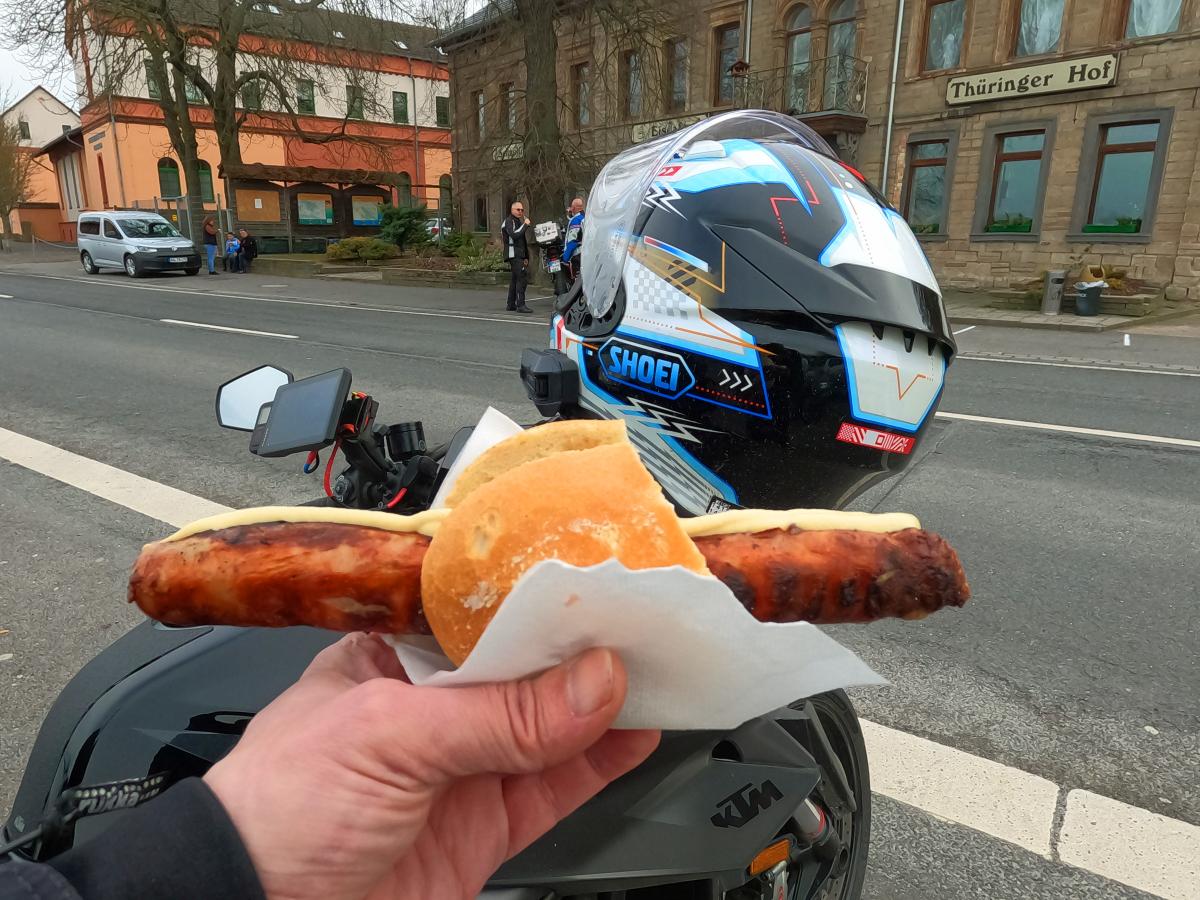 We have a proper diner in the evening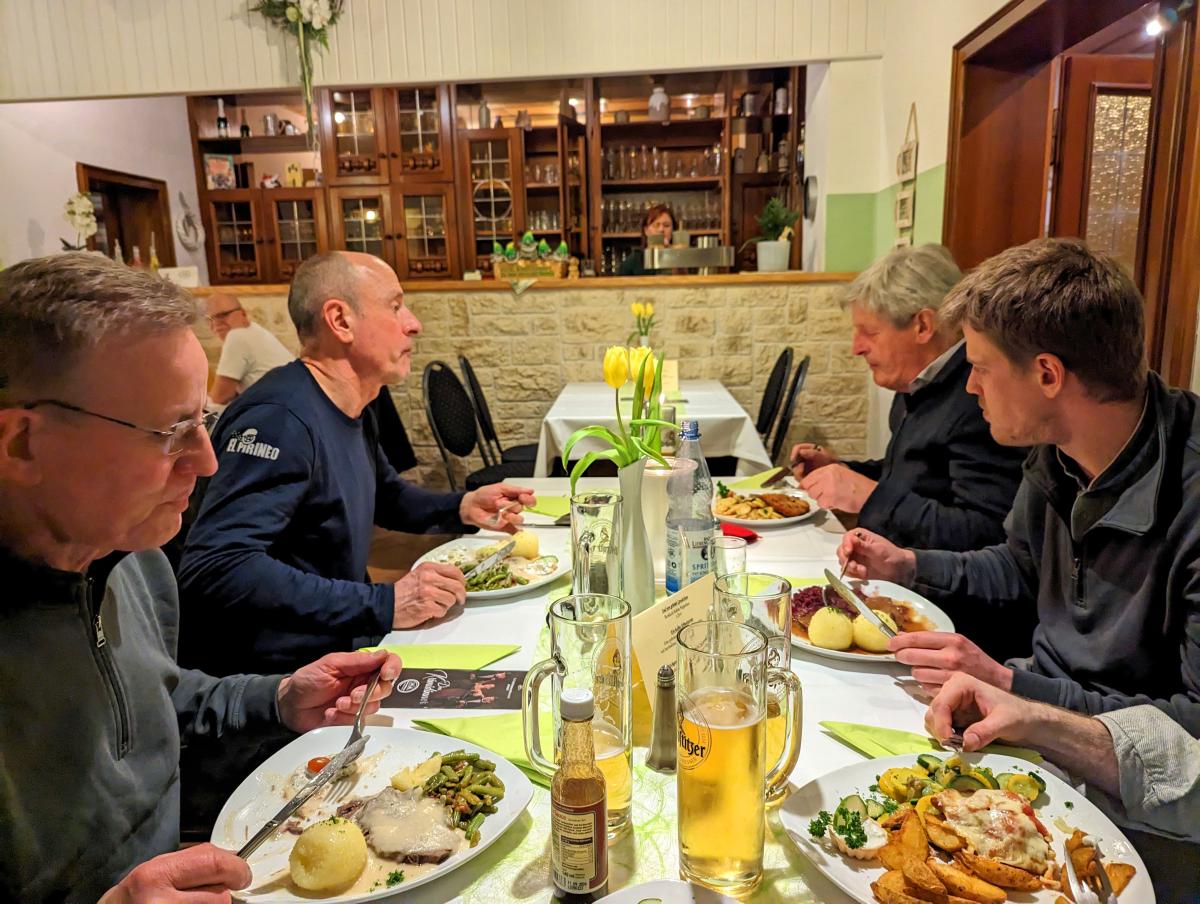 The hotel is directly opposite the Enduro Action Team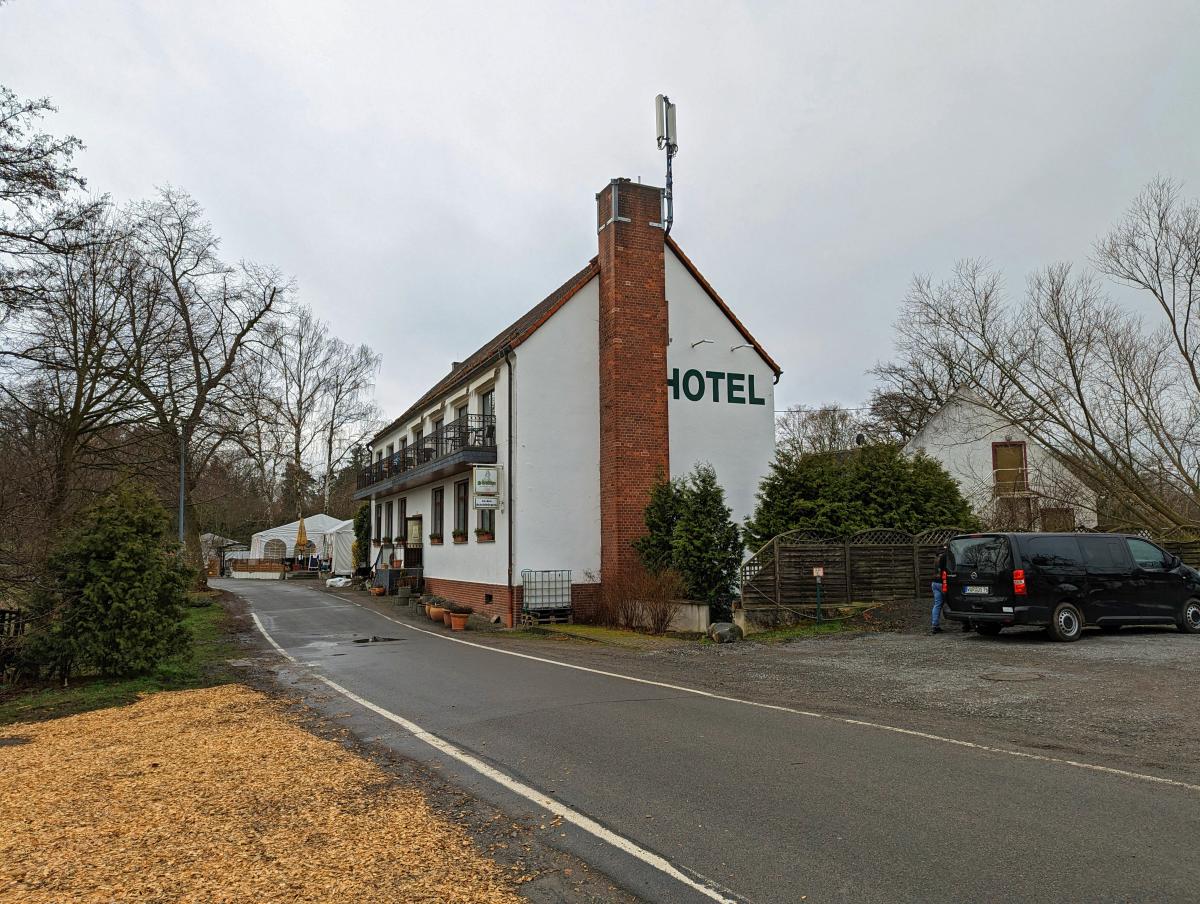 The bikes are ready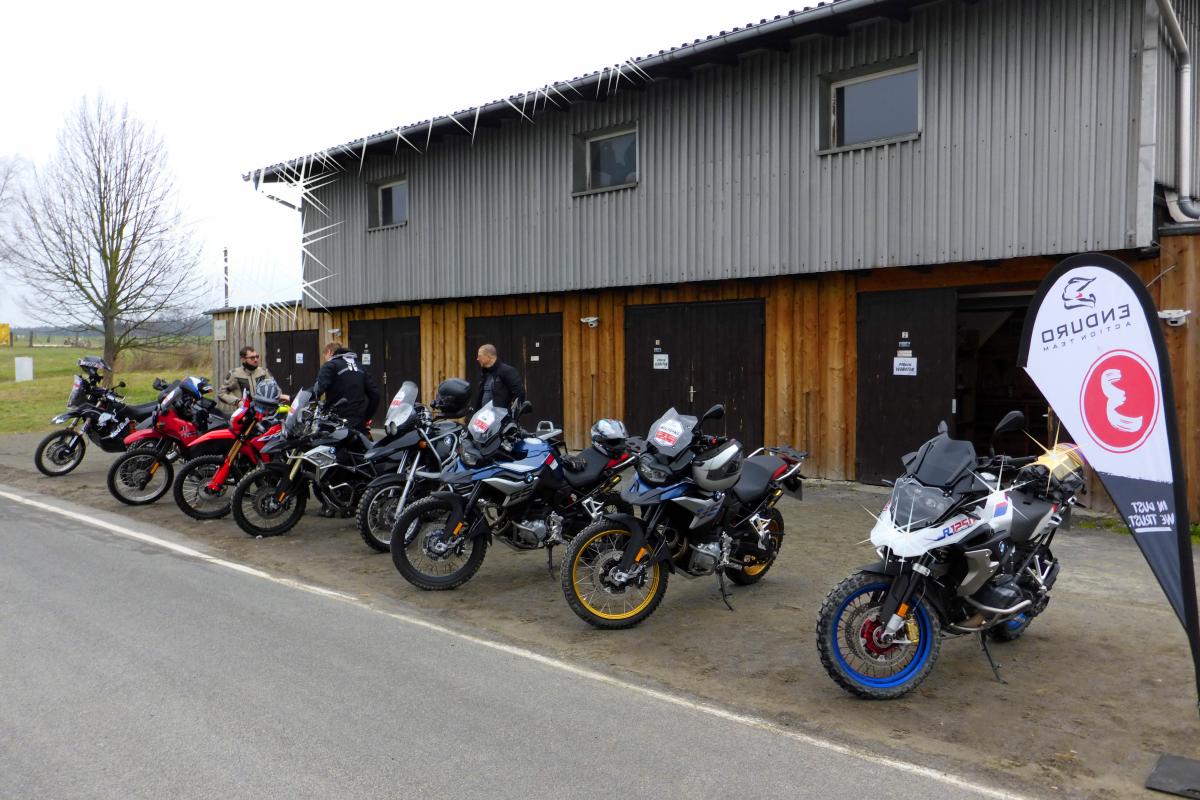 The training site is a few kilometers away. We drive there on more or less paved roads.
At the base within the training area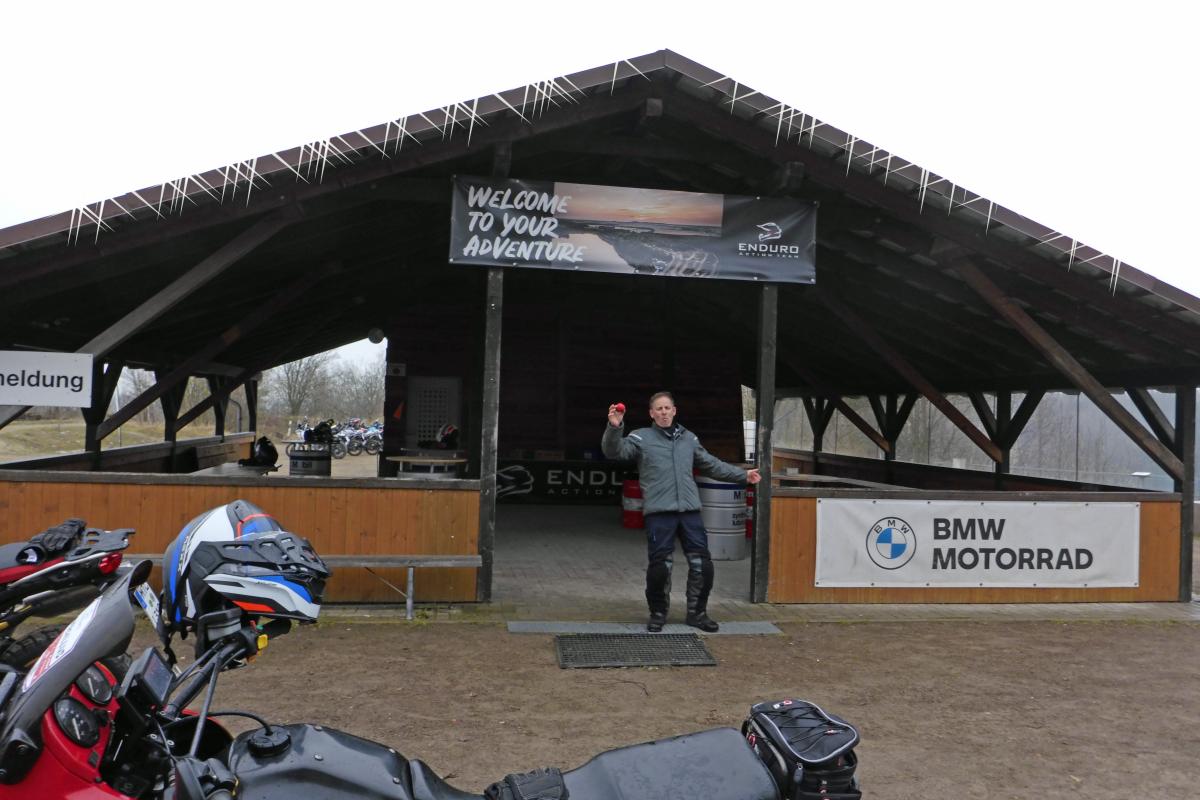 The other group takes off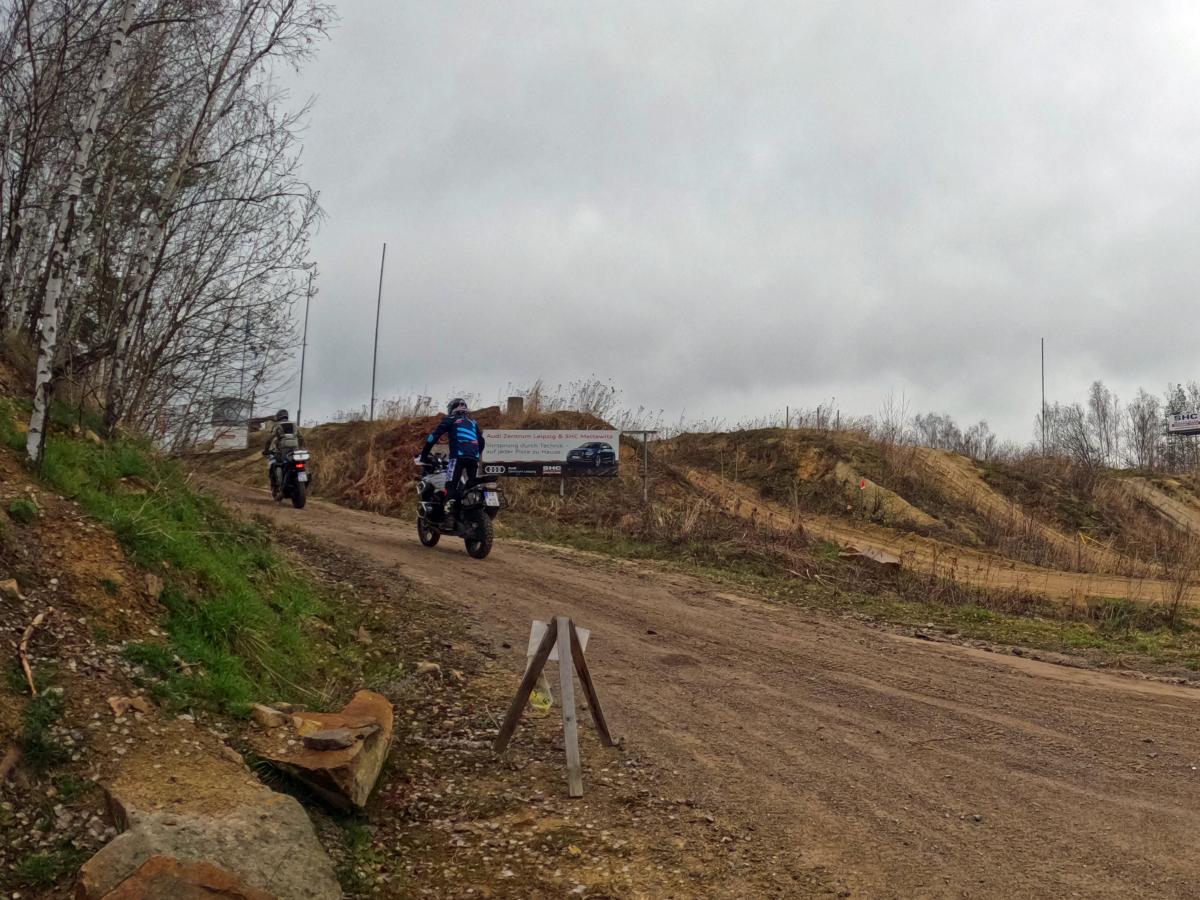 We get ready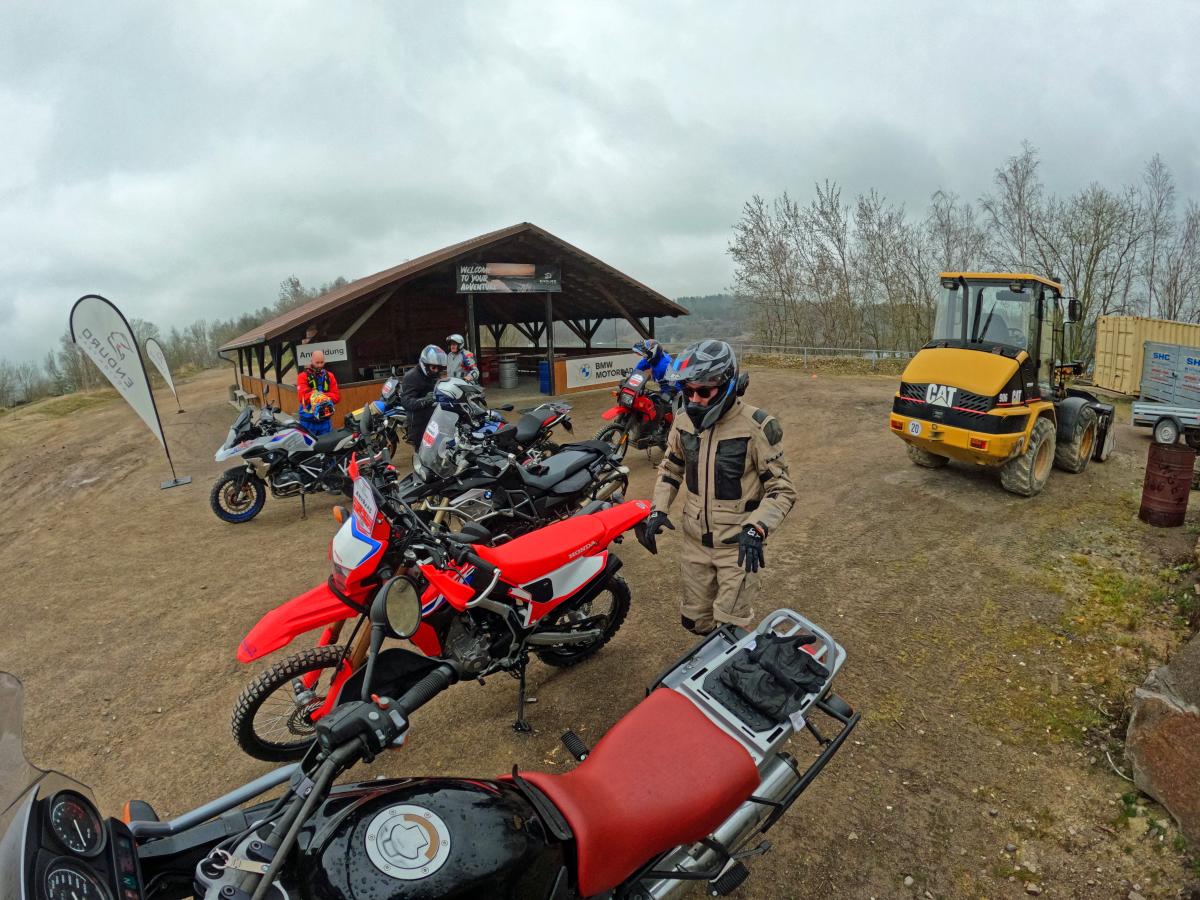 Bob explains balancing the bike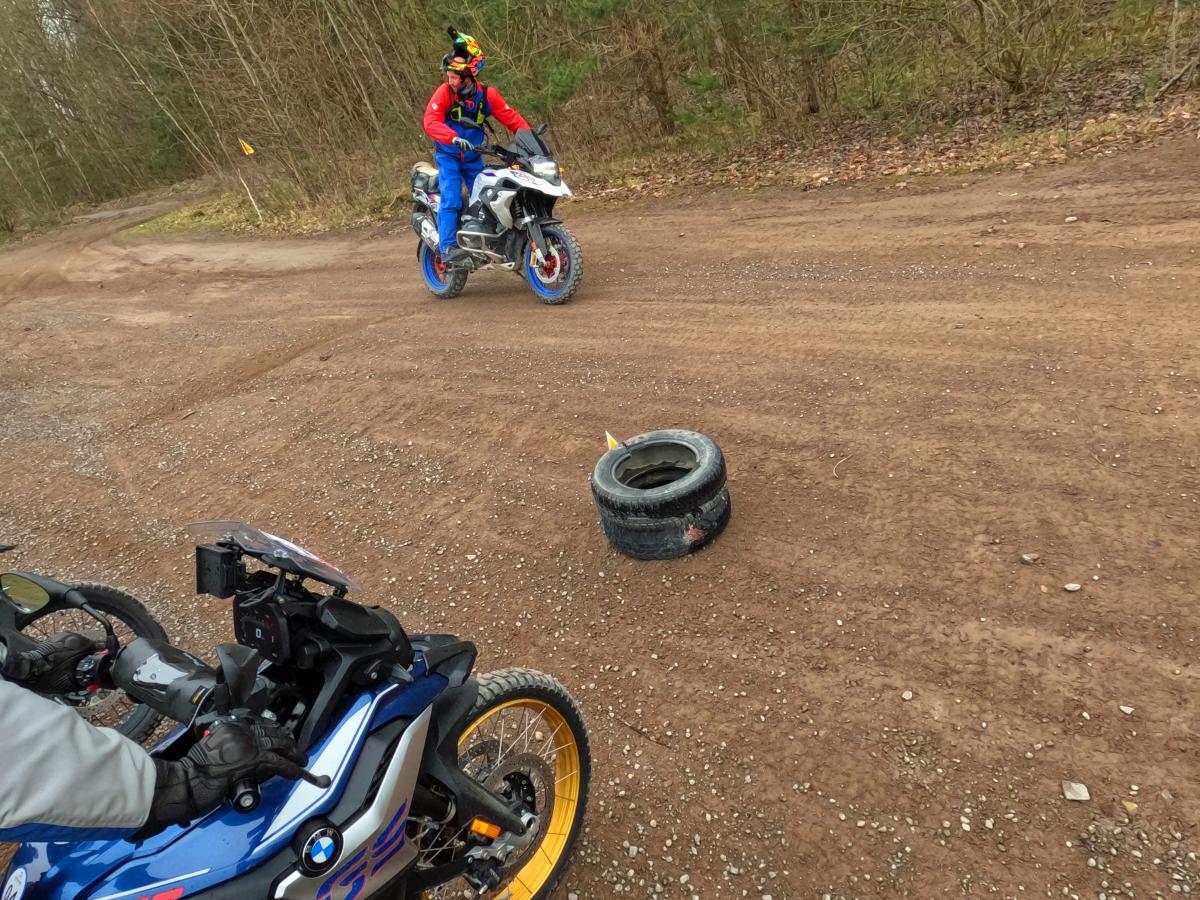 We learn about magic footpegs (unloading one side leads to a change of direction)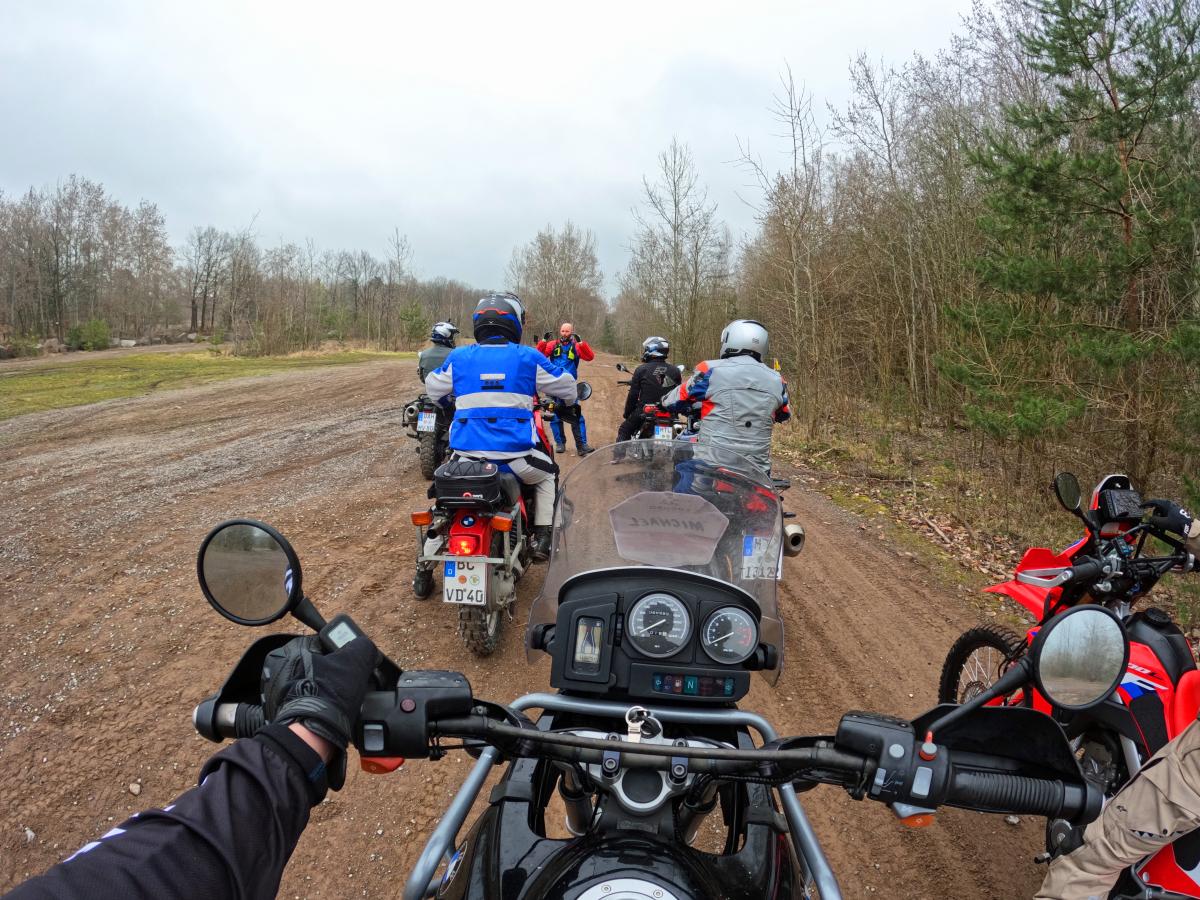 First excercises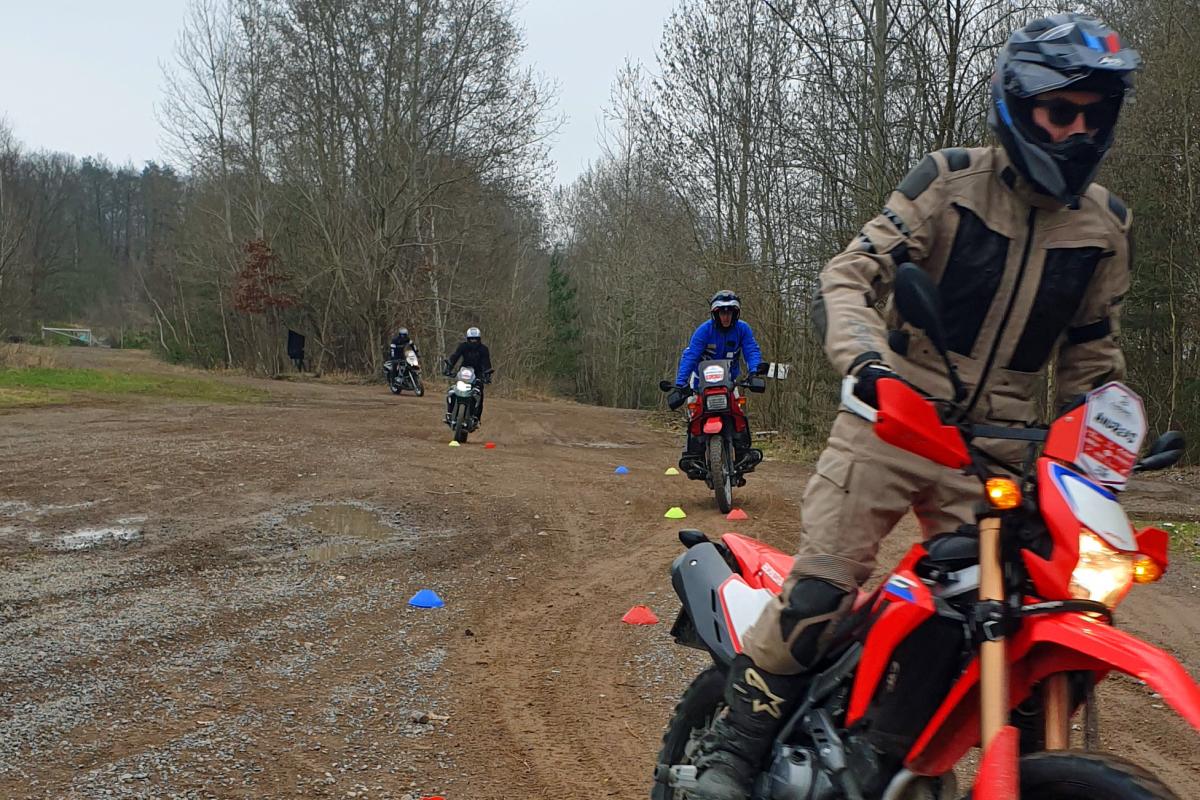 We learn balancing the bike when riding slow tight turns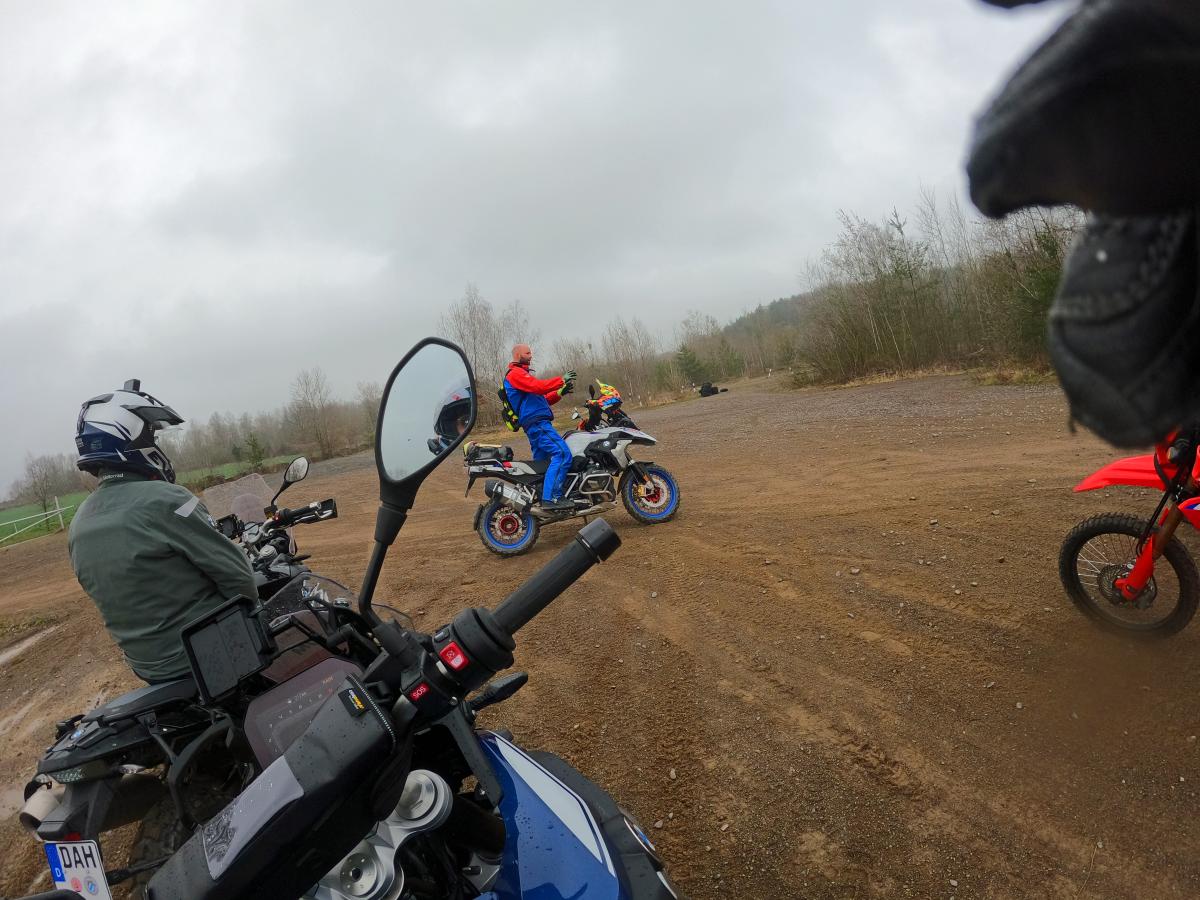 Bob demonstrates the riding technique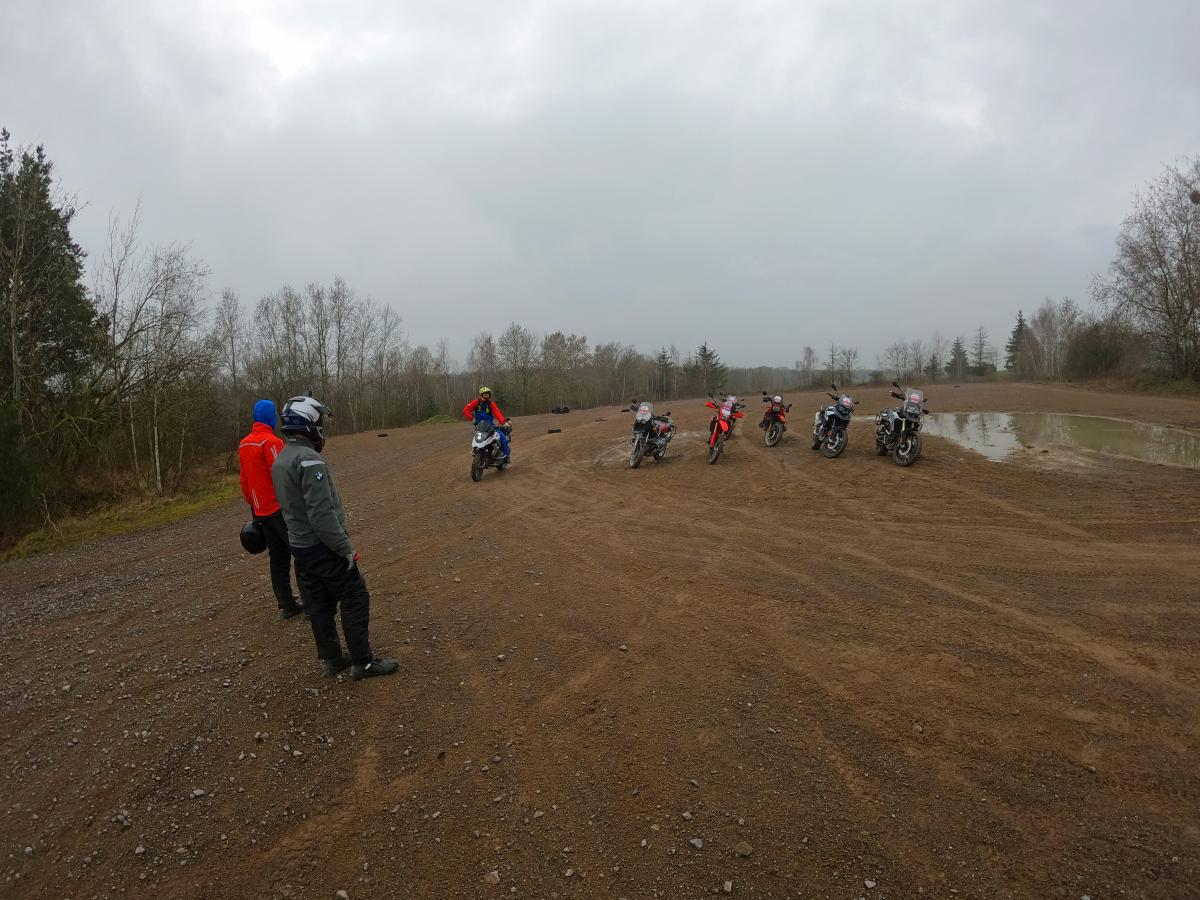 Tom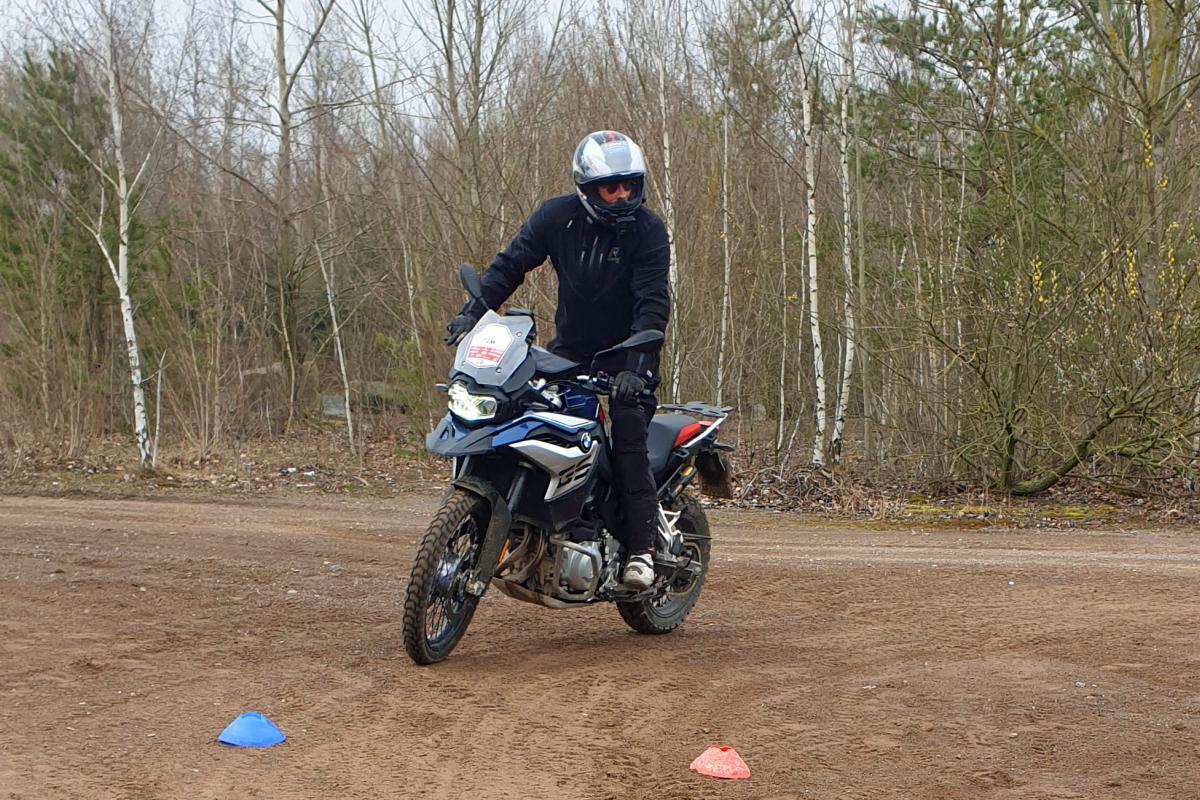 Wolfgang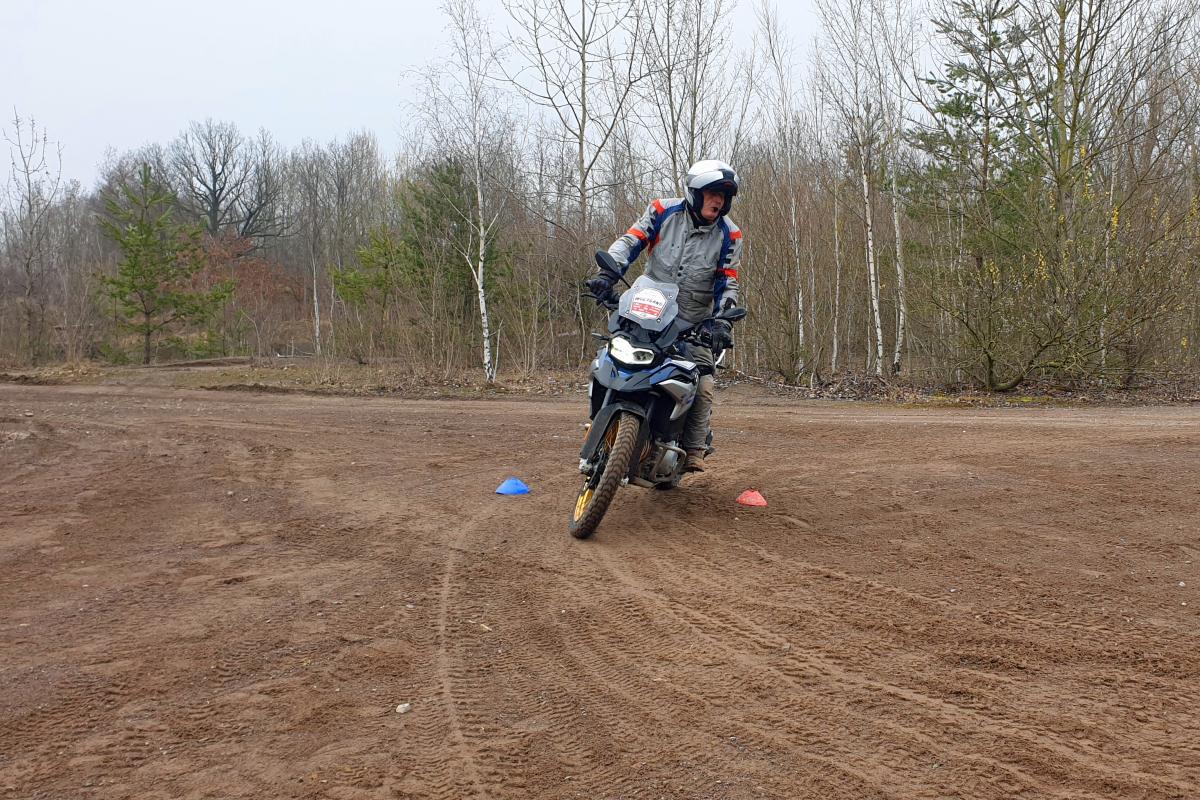 Marcellus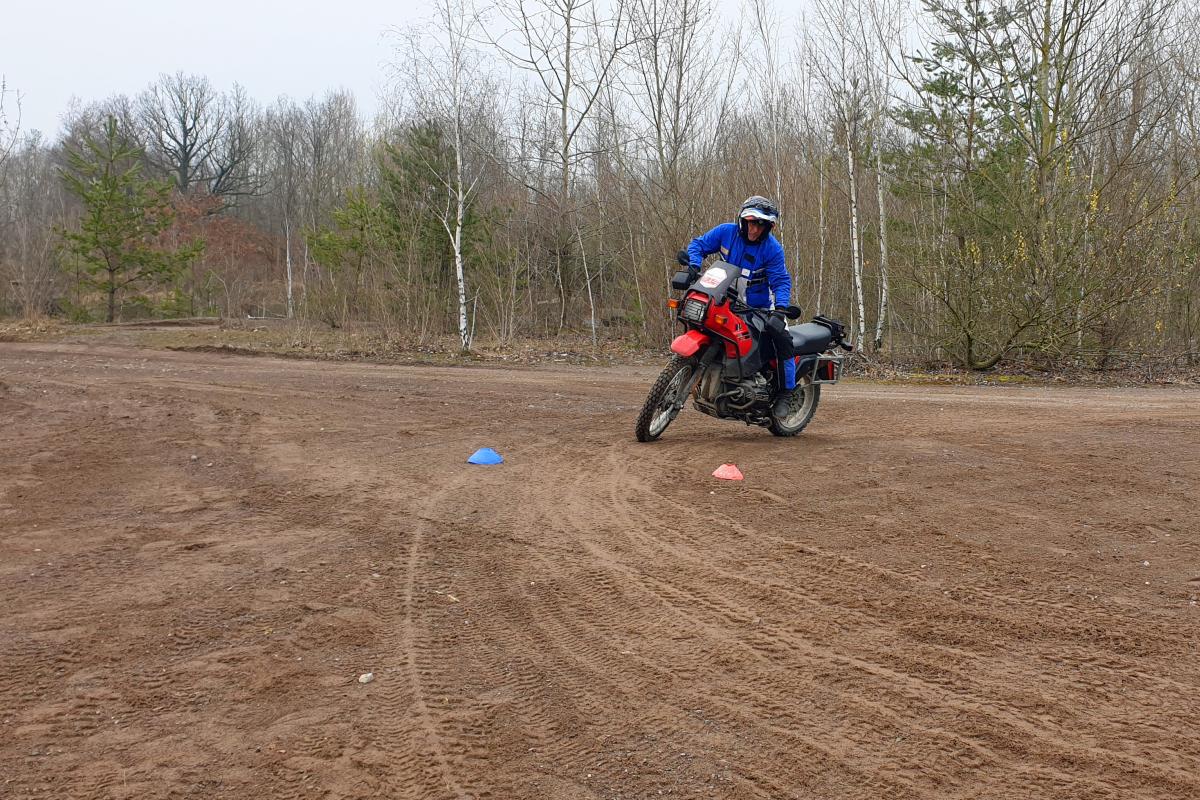 Michi jr. and Andi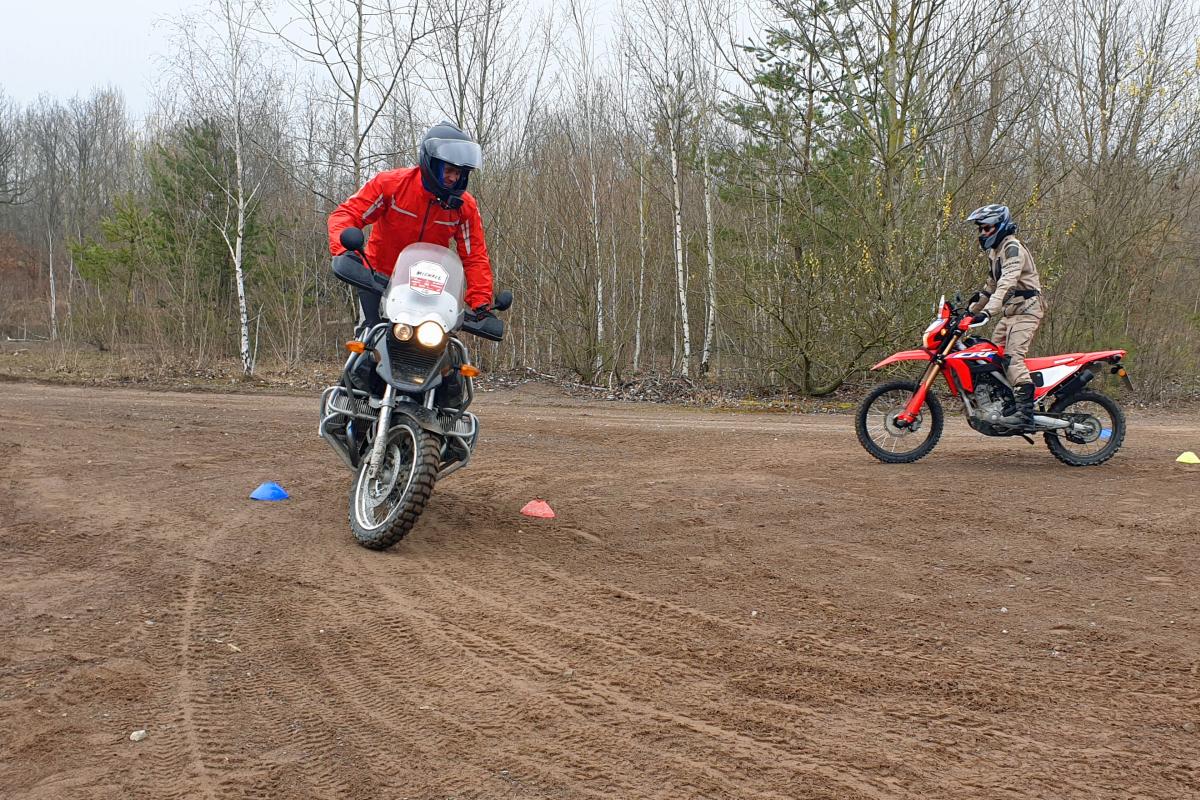 Balancing the bike in tight slow turns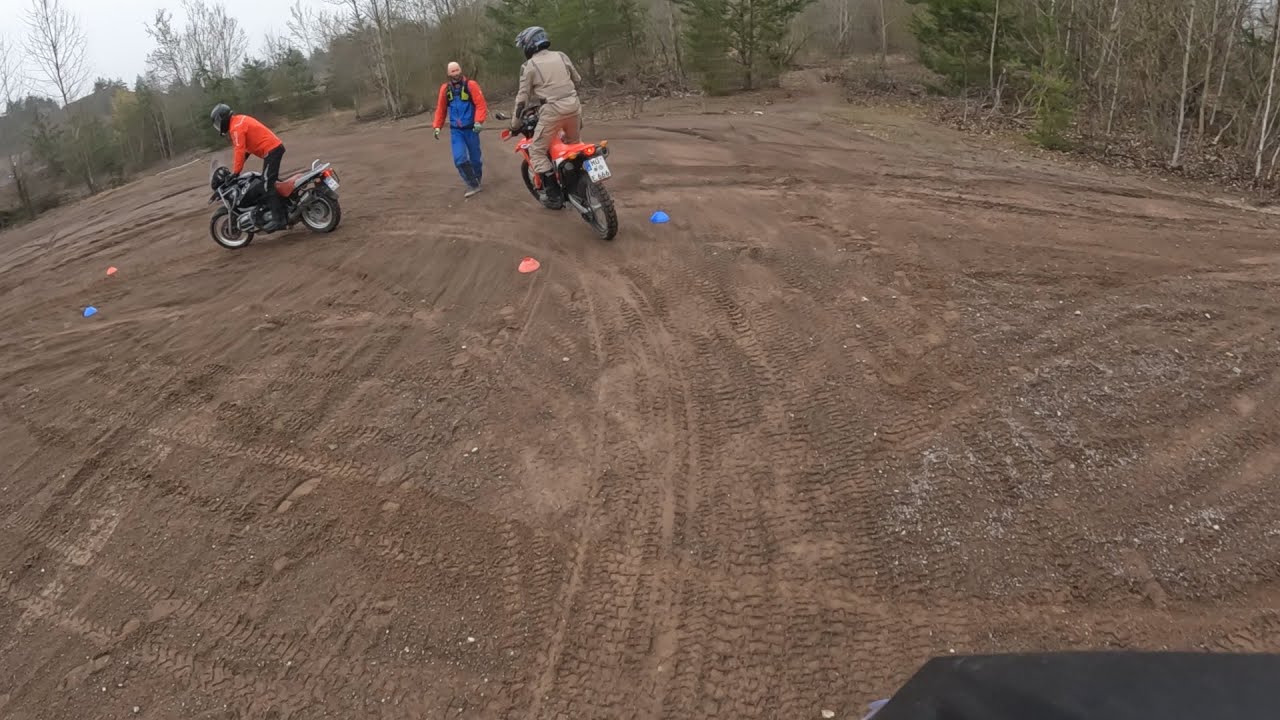 Back to the base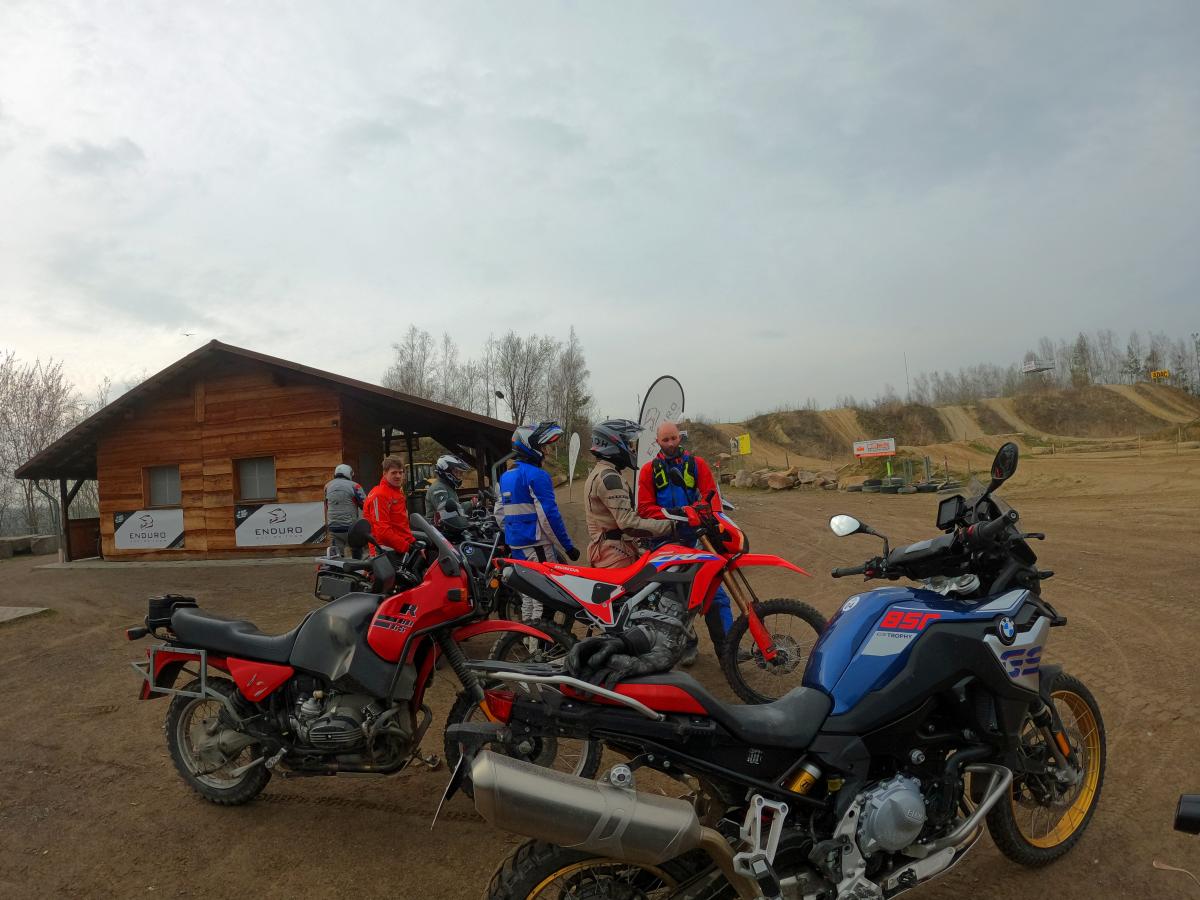 After lunch at the hotel we will drive back to the training area via farm tracks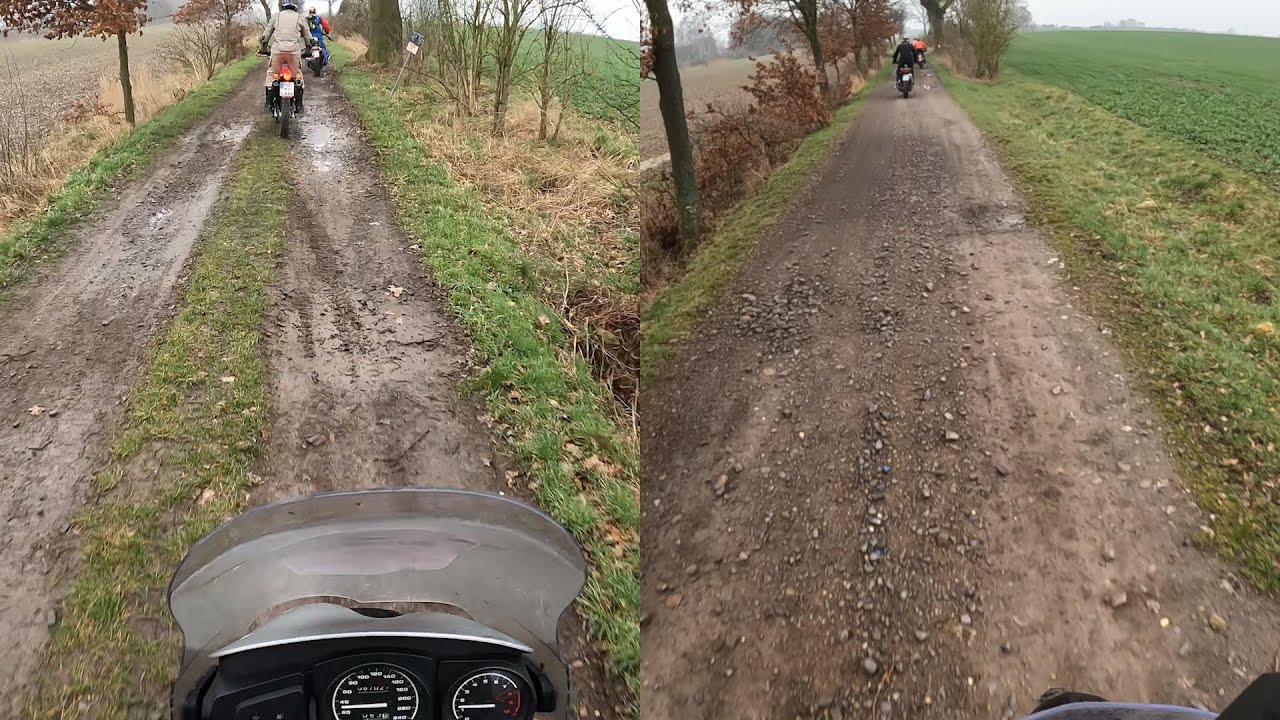 More turns to excercise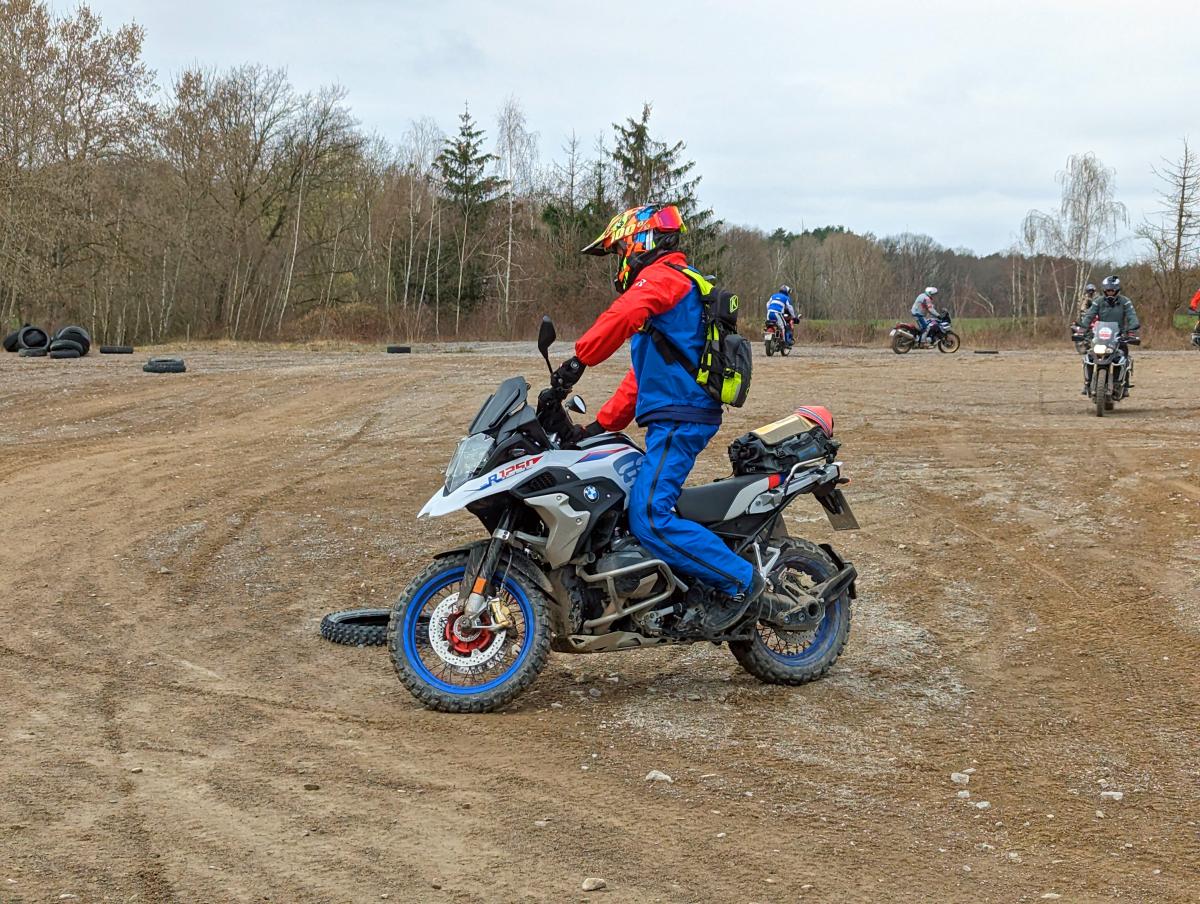 In between, there are some practice rides to be able to train what has been learned.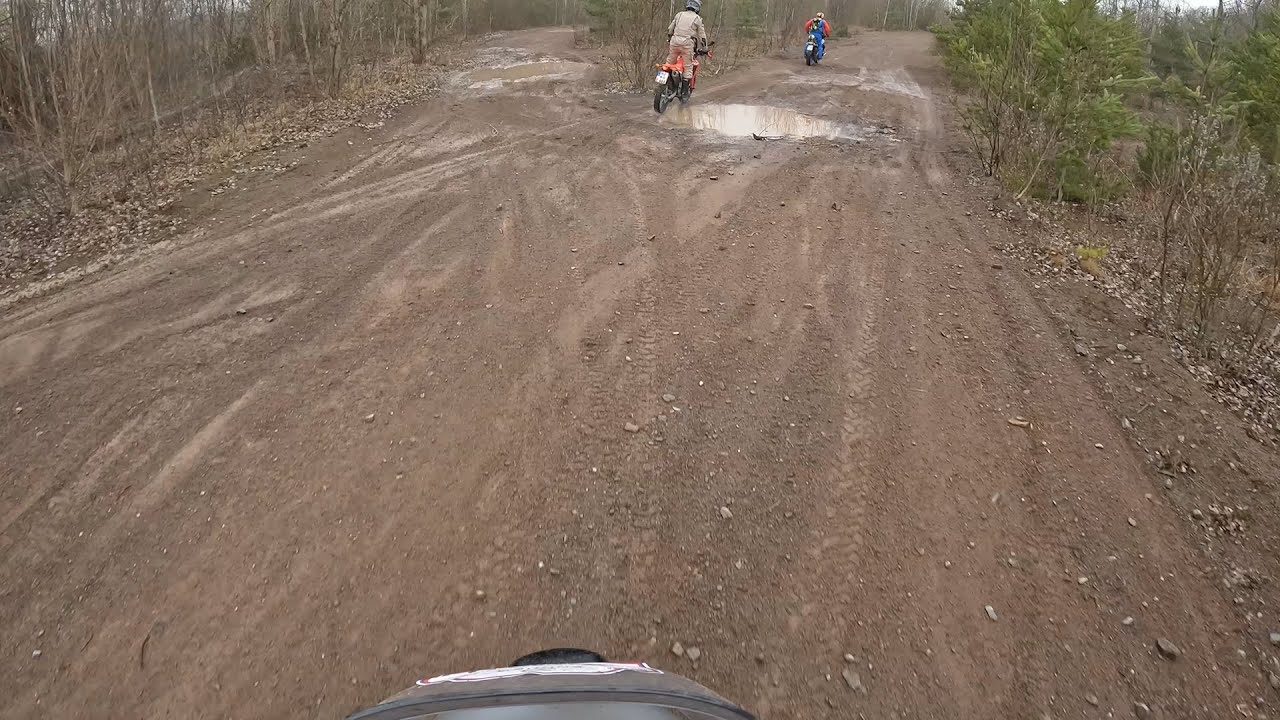 Kurven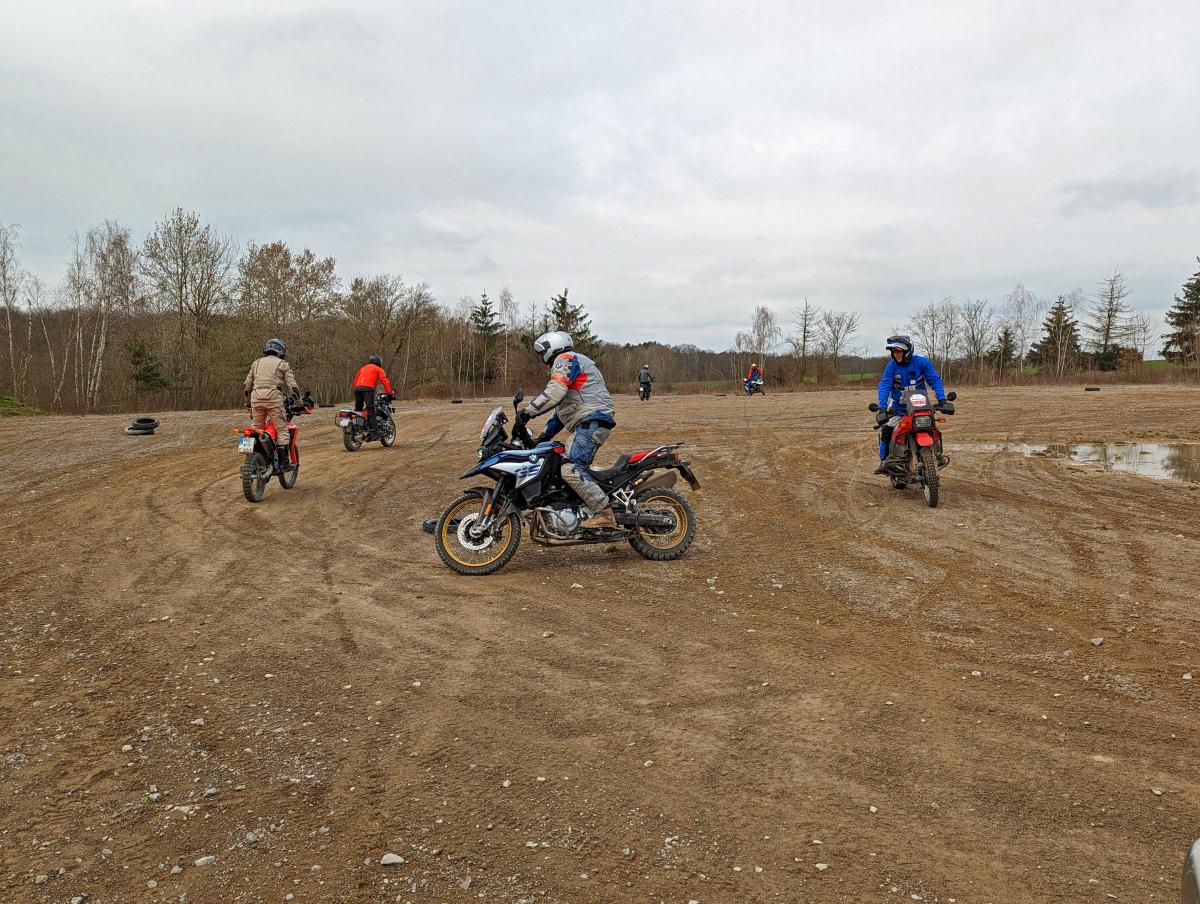 Practice ride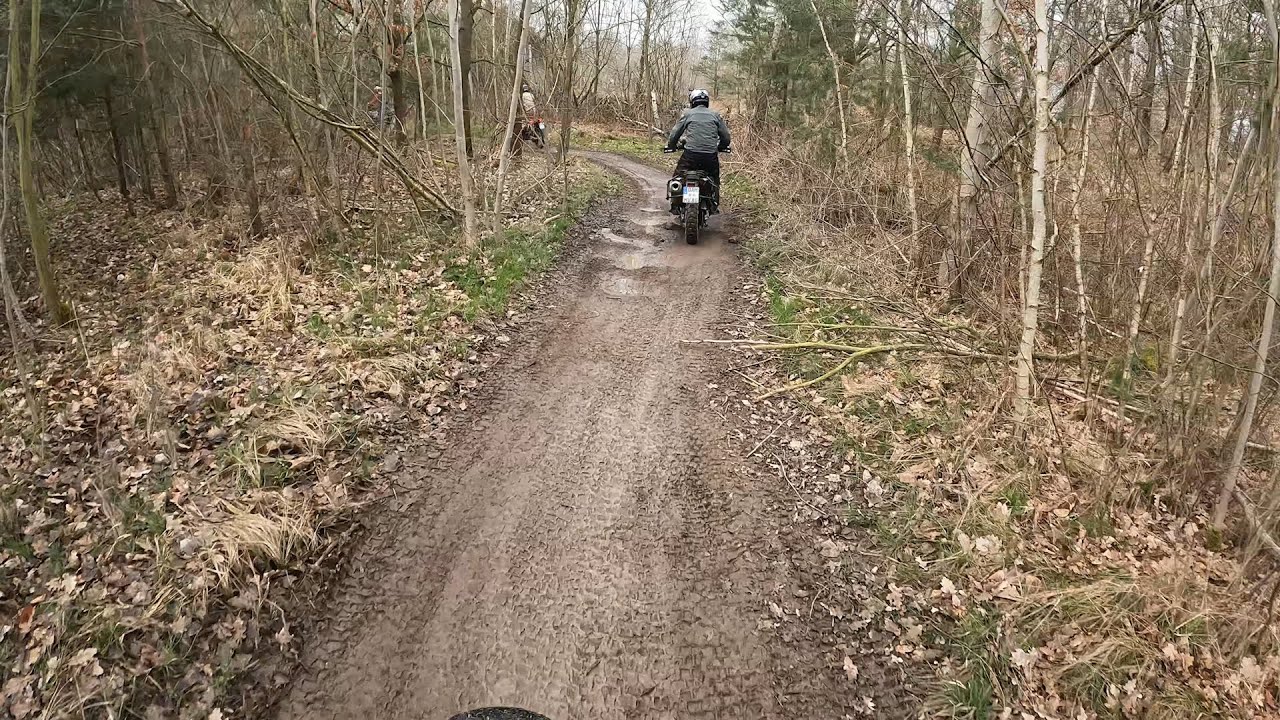 Riding single trails - Michi jr.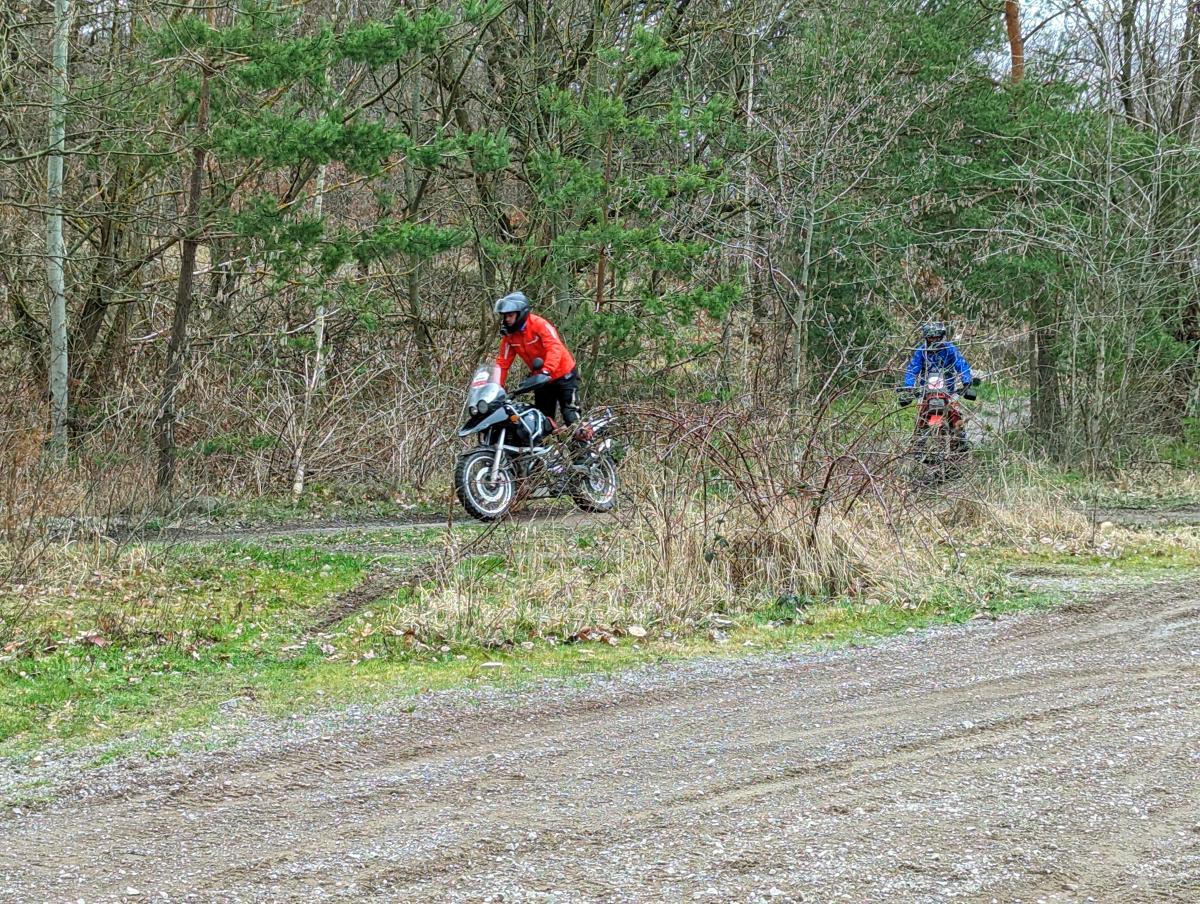 Michi sr.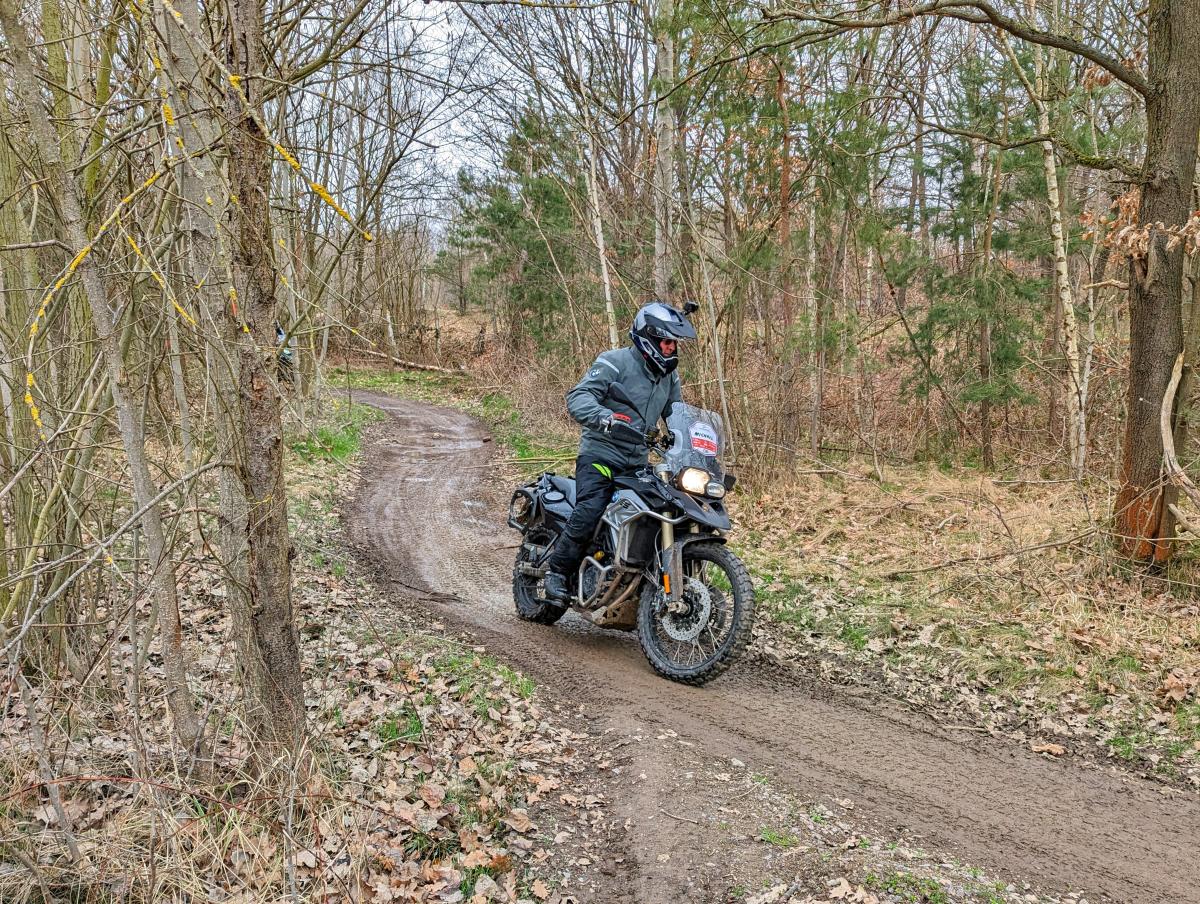 Wolfgang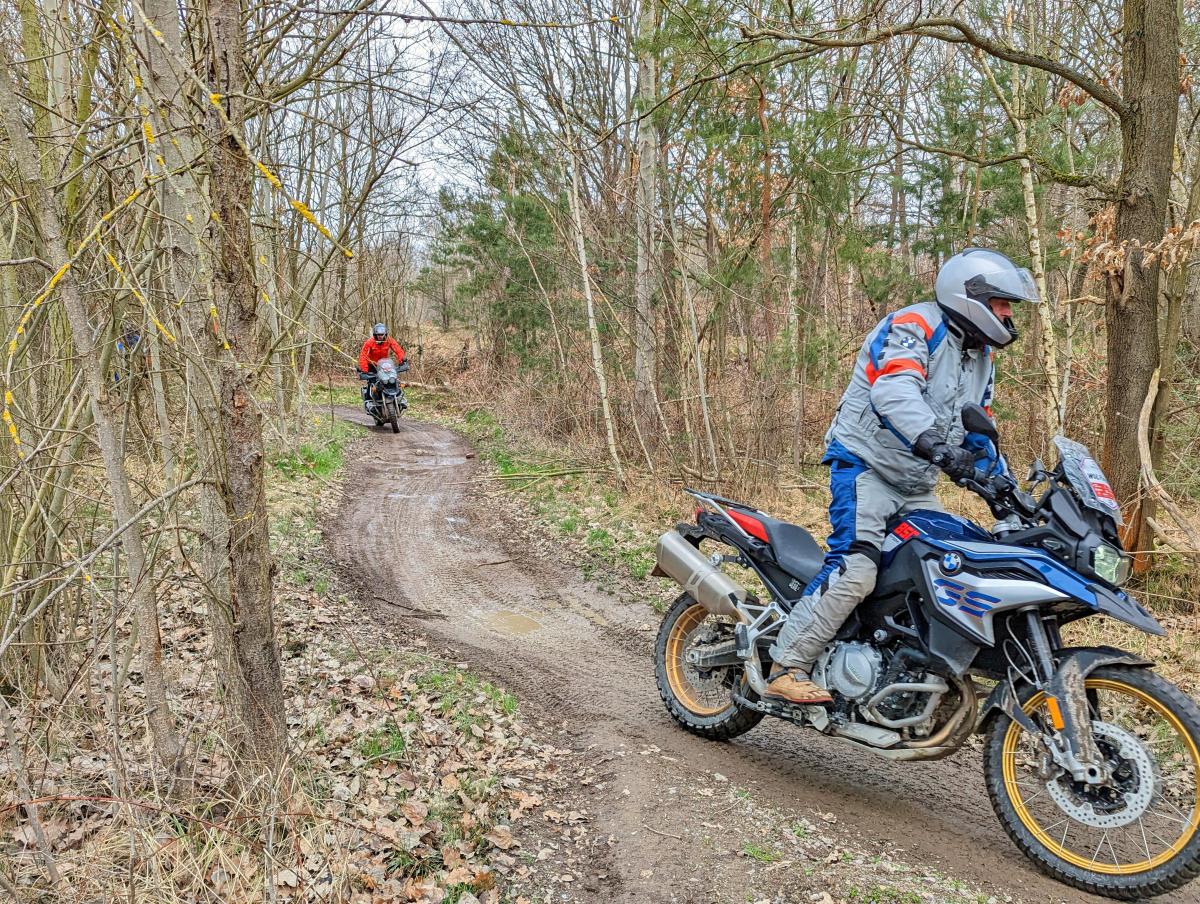 Practice ride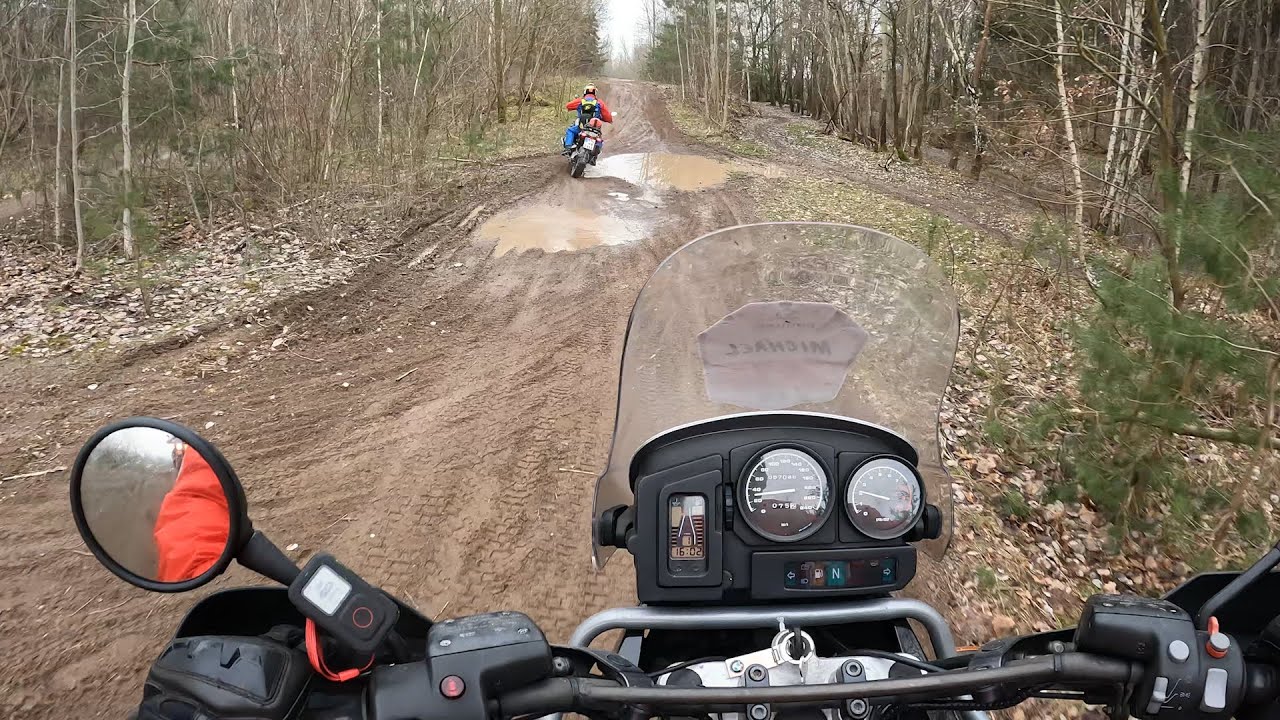 Braking on loose ground - Michi jr.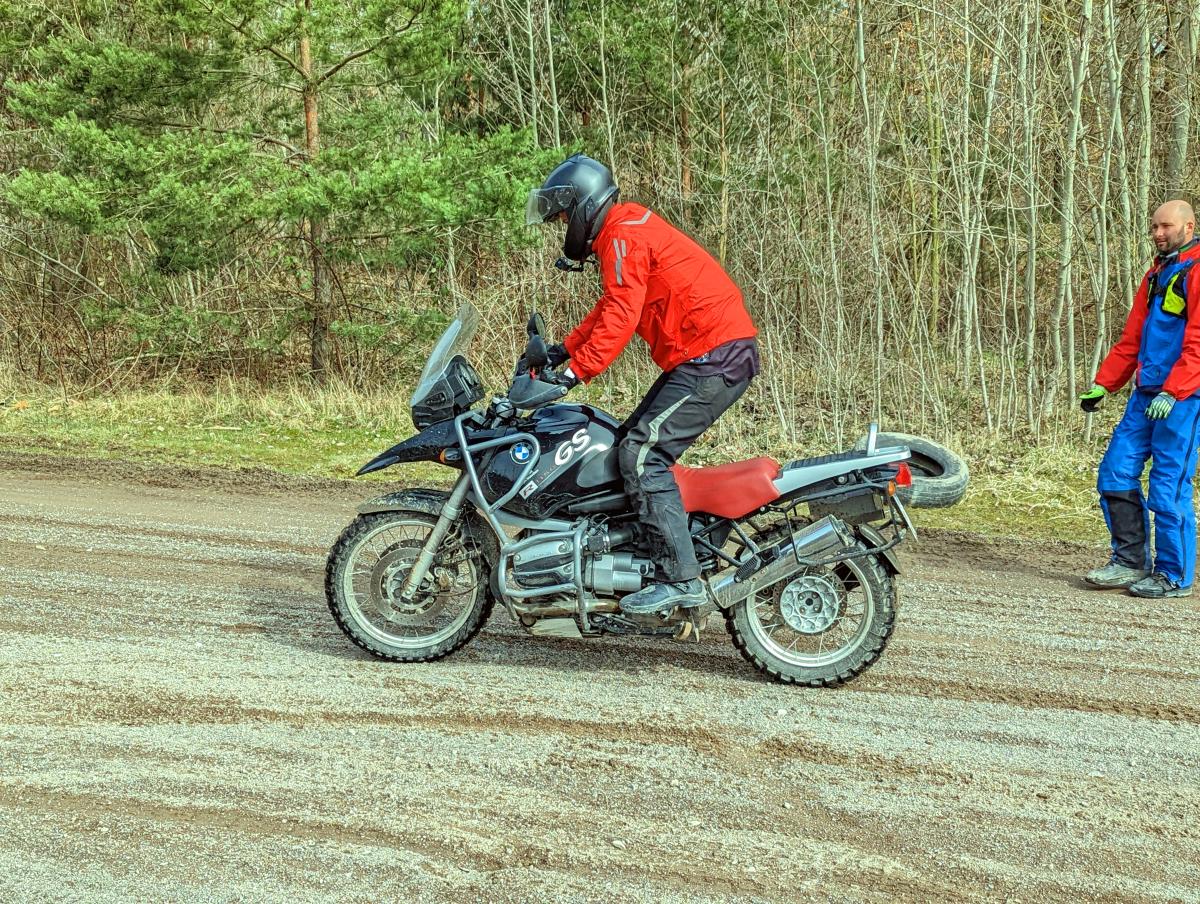 Michi sr.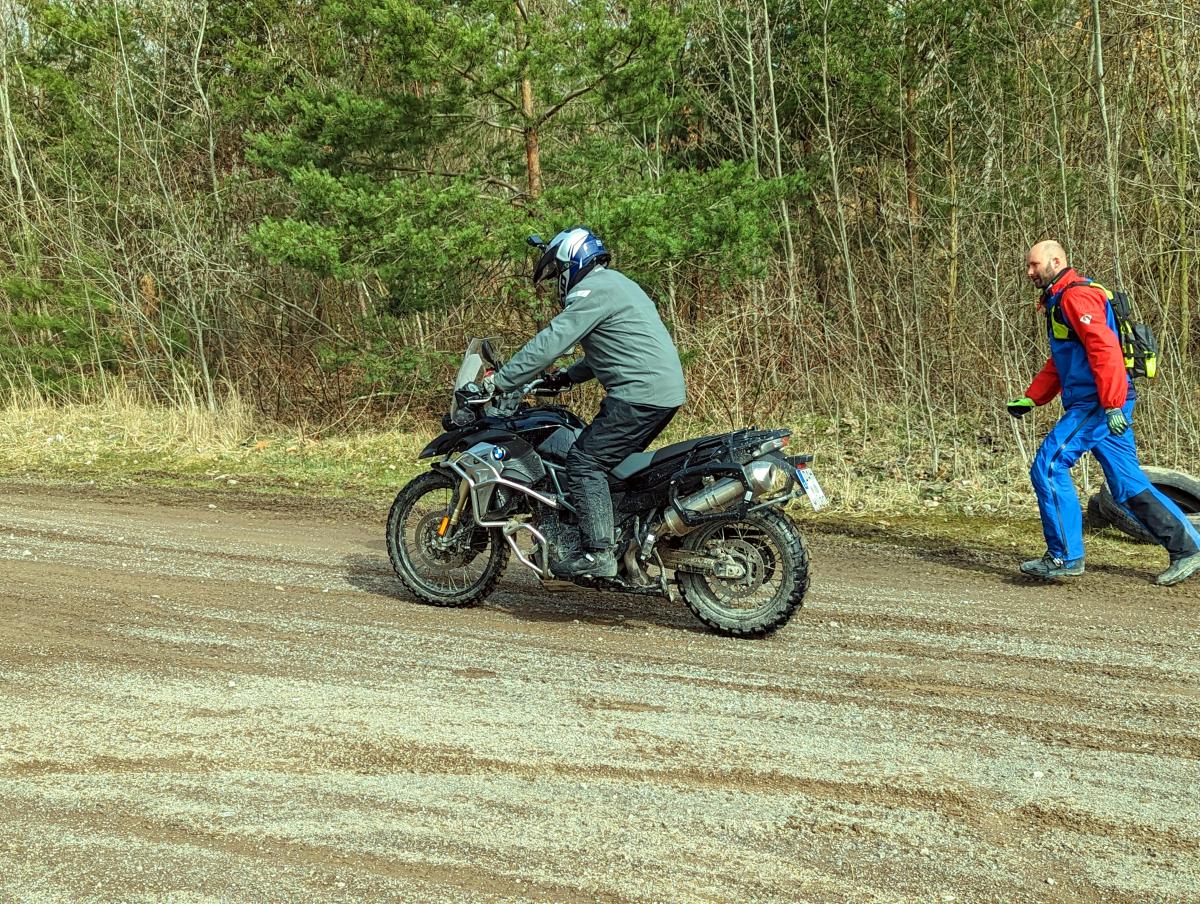 Practice ride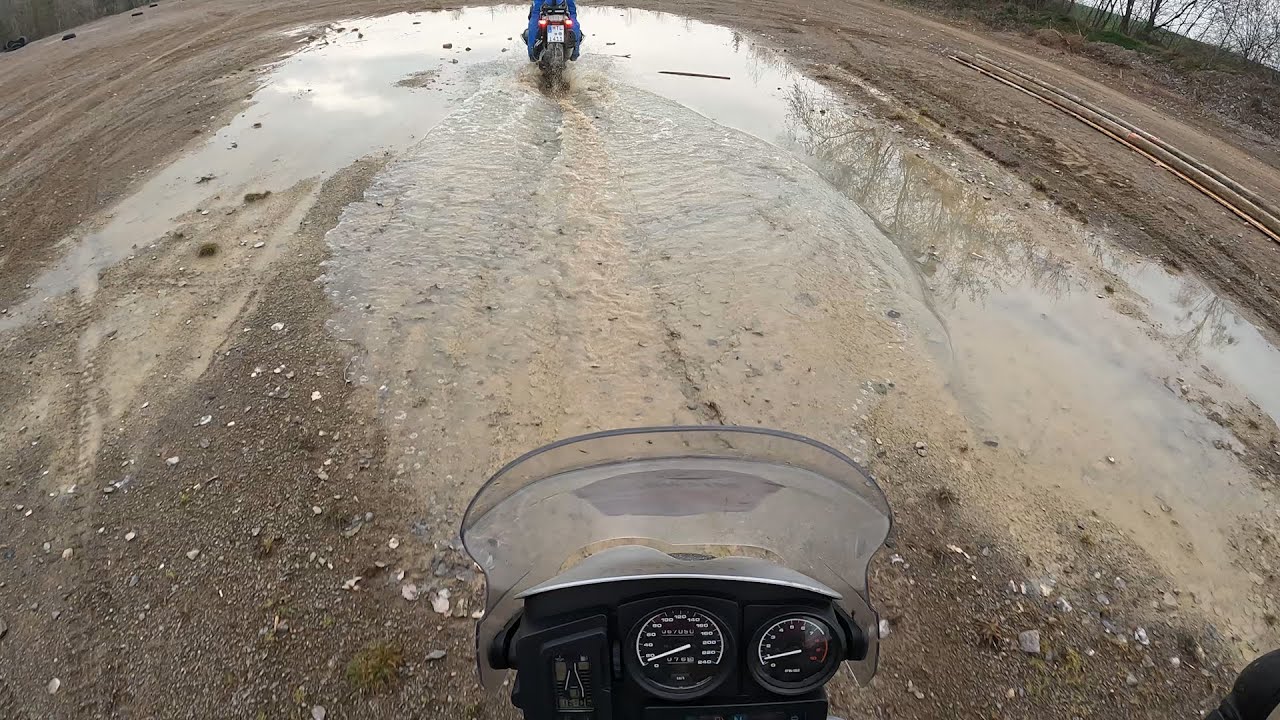 Climbing a hill - Michi jr.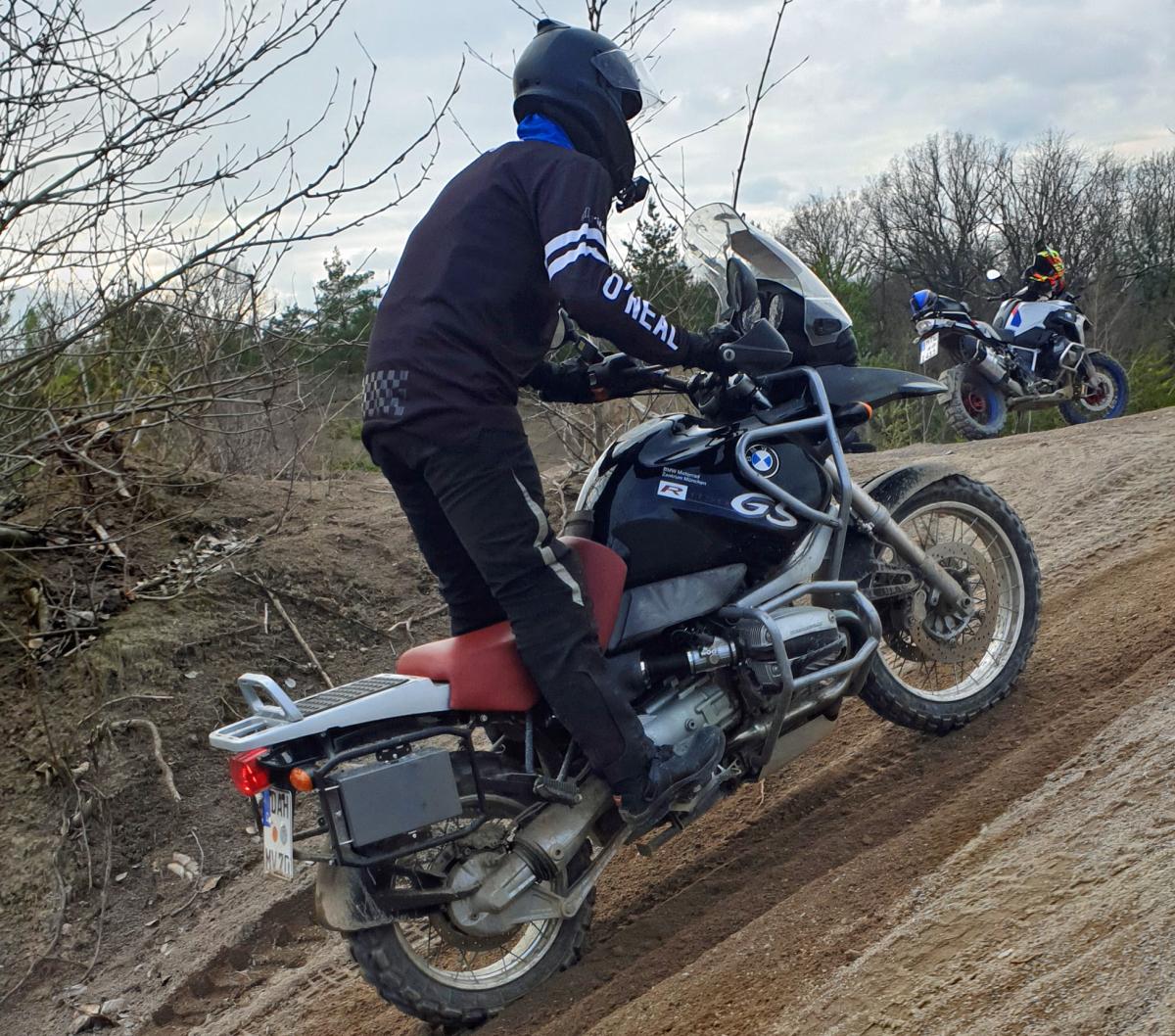 Michi sr.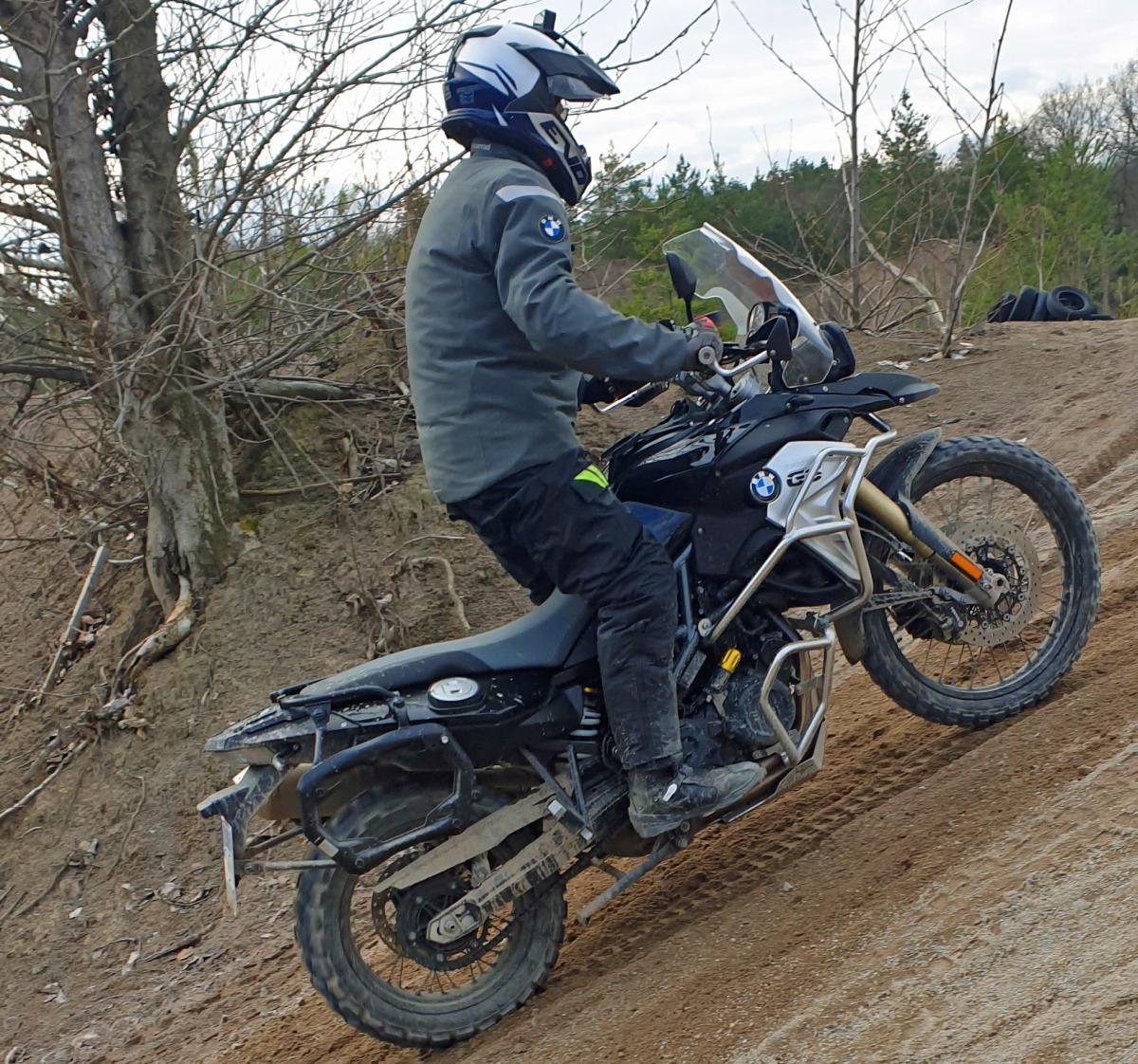 Andi