BMW K1200R Nr. 2
Break In
5 April 2007
The US approaches the coldes Easter weekend since 20 years and I receive my new bike.
The first weekend is as usual for running the break-in distance. In the US this is 600 miles.
I receive the bike at the dealership

The 600 miles go through 4 US states
Connecticut
Pennsylvania
New York
New Jersey

The on-board computer includes a thermomether and an ice warning. The warning displays when the temperature falls below 37 Fahrenheit. I have seen it quite often during my tour.

Before the fun starts you need to have the machine inspected. The machine is purchased out of state and needs to be presented to the inspection station. You just hand in your yellow form from the registration office, present the insurance and registration receipts, wait a little bit and you get your decal for the licence plate.
Autos inside, bikes outside.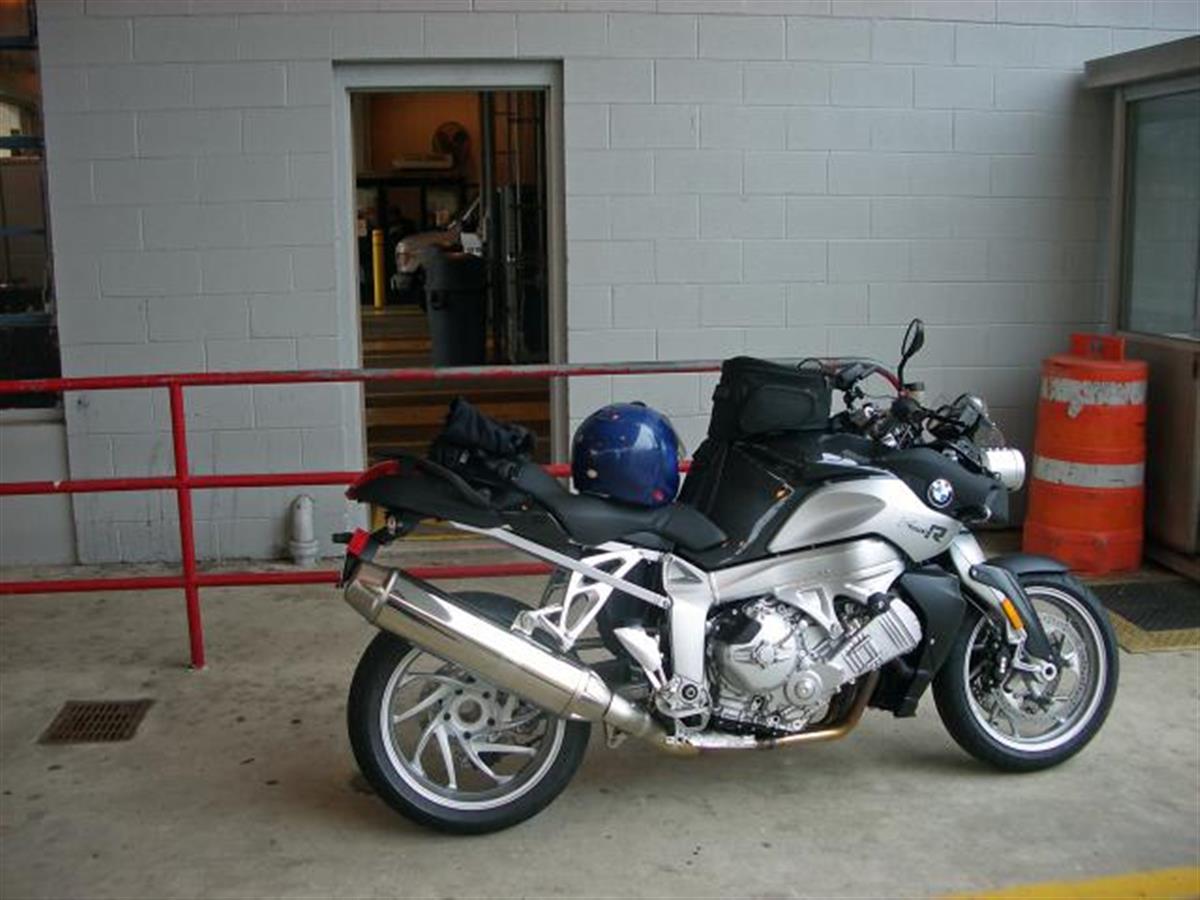 The tour went through Hoboken where I took this picture

Afterwards I went through Manhattan. Nice, but the country side is much better. I found some beautiful areas.
Promising


The Hudson Valley is very nice and provides great winding roads.
Hudson Panorama near Bear Mountain


Bear Mountain suspension bridge over the Hudson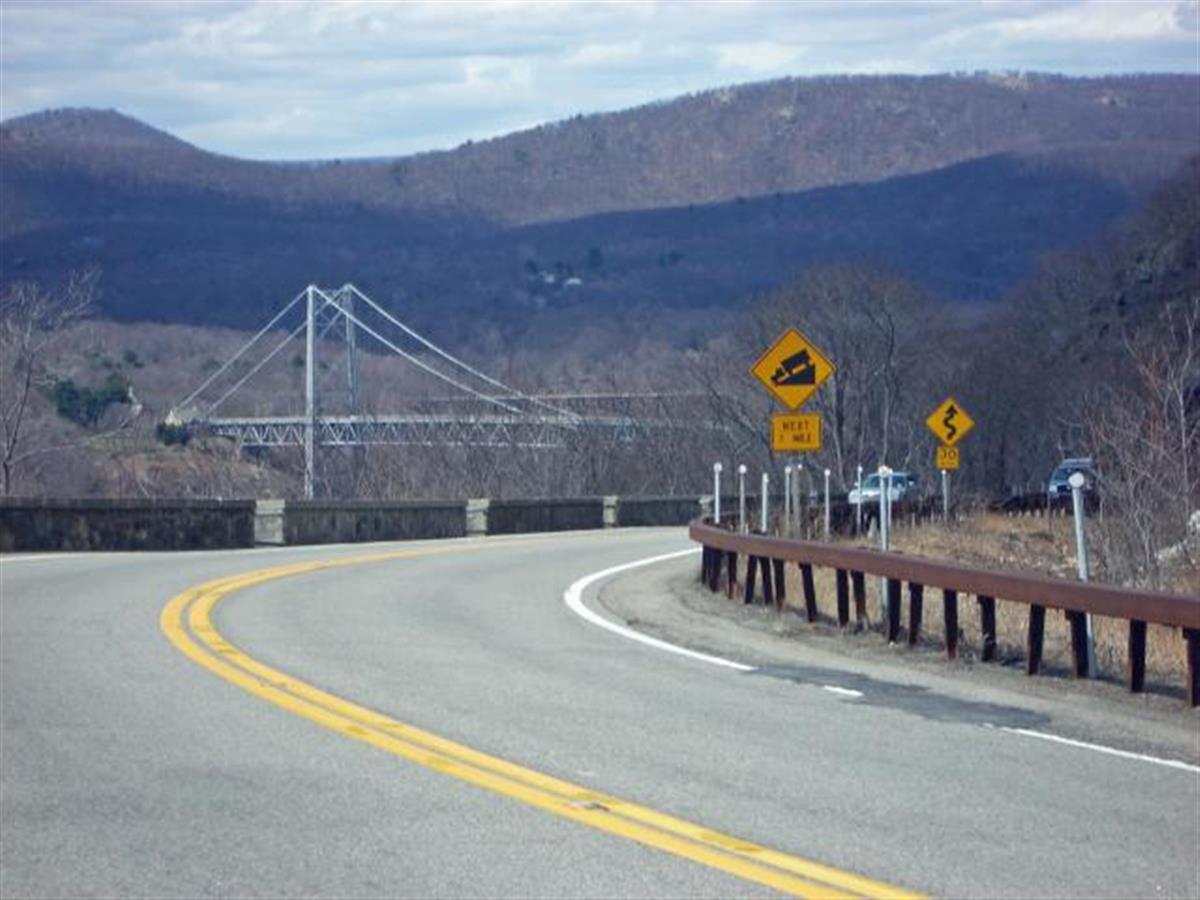 The
Tappan Zee Bridge
spans the Hudson more southern. The bridge is in total 16,013 feet long