BMW K1300R #1
First Encounter
7 February 2009. The bike has arrived at the dealership in Berlin. I know there are some more weeks to wait until I will be on the road with it but I do want to have a first glance, want to see what I will get.
And there they are. Three K1300R in three colors. One of then with a "do not touch, sold" label on it. This is the one I will get.

Colors are not what I like but this will change.

Yes, this will be the one for me

Very small new LED turn signals

LED Back light, smaller exhaust can

Dark frame and engine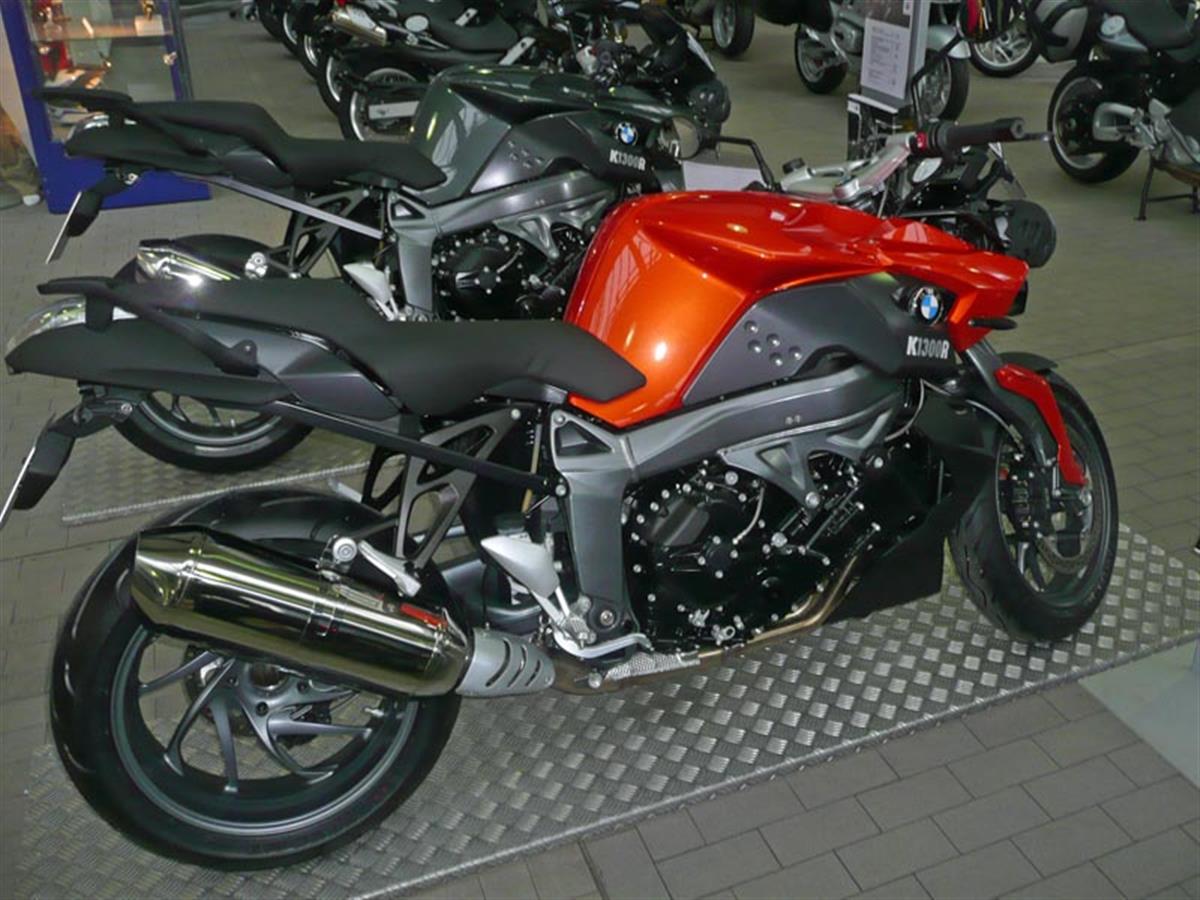 The colors of the new K1300S do not look very fast

What about a black R1200RT decorated with Swarovski Cristals? Just about 35,000 Euros including 19 &percent; sales tax.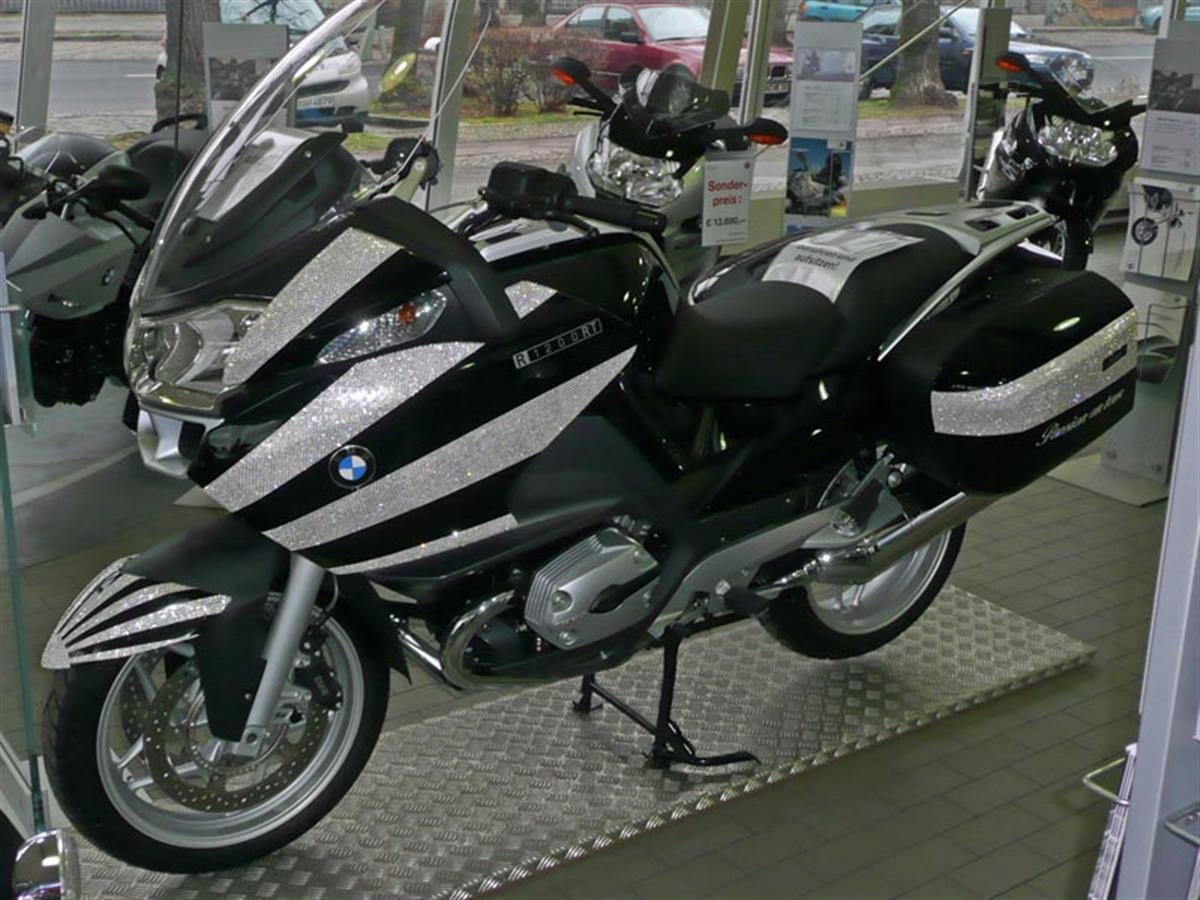 BMW Branch Berlin is a very big one and the closest you can get to the BMW motor bike plant where all our great bikes come from.
This is what the motorbike department looks like

This is what the whole branch looks like