BMW R1100S #2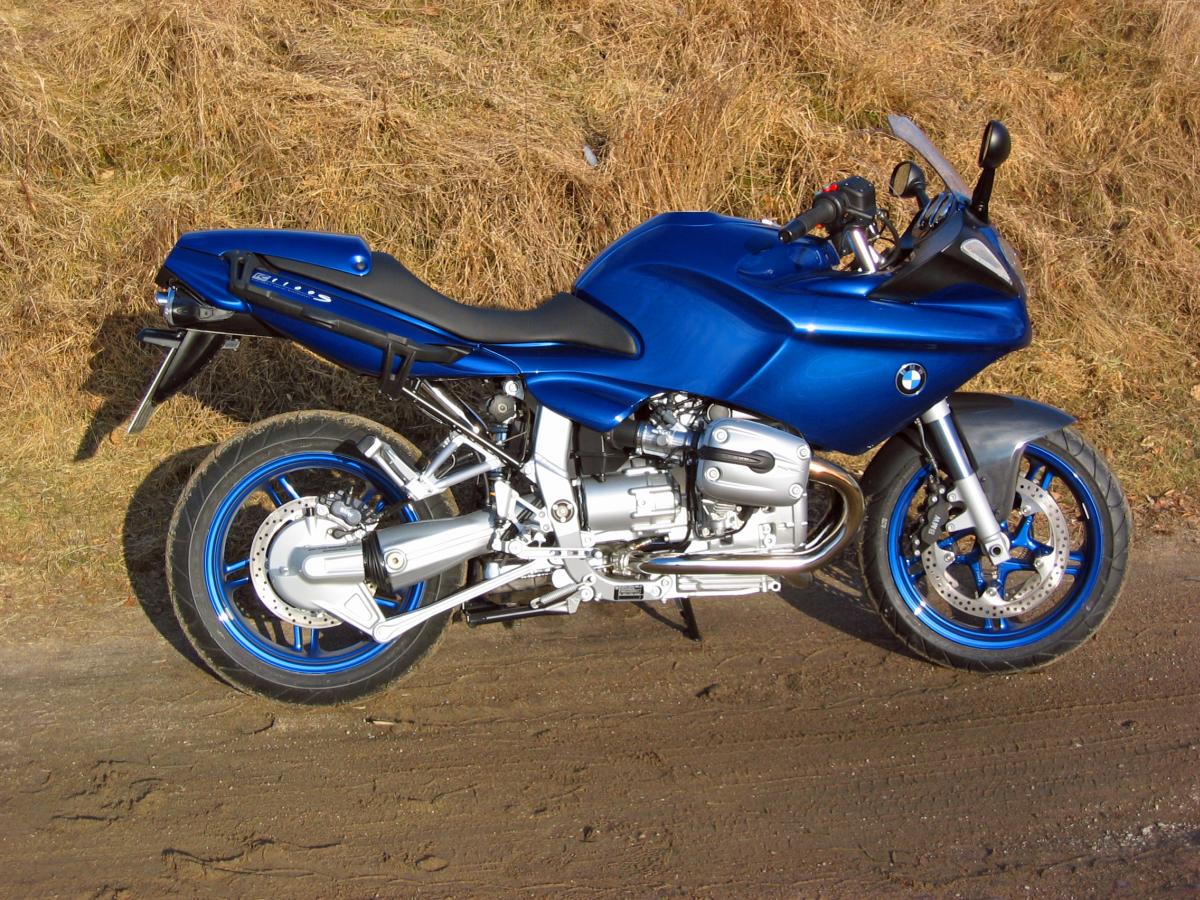 It is the successor of my first R1100S, the bike I unfortunately had only 175 days of pleasure with and which was also the one that suited me best so far.
Consequently I ordered the same model again.
This time in blue. The reason for this was the incredibly well done Boxer Cup replica.
But because of the front spoiler there was no main stand for it. For me this is indispensable. But I liked the blue and especially the blue rims so much that I decided for this colour and I even had the rims painted blue.
I like it quite well.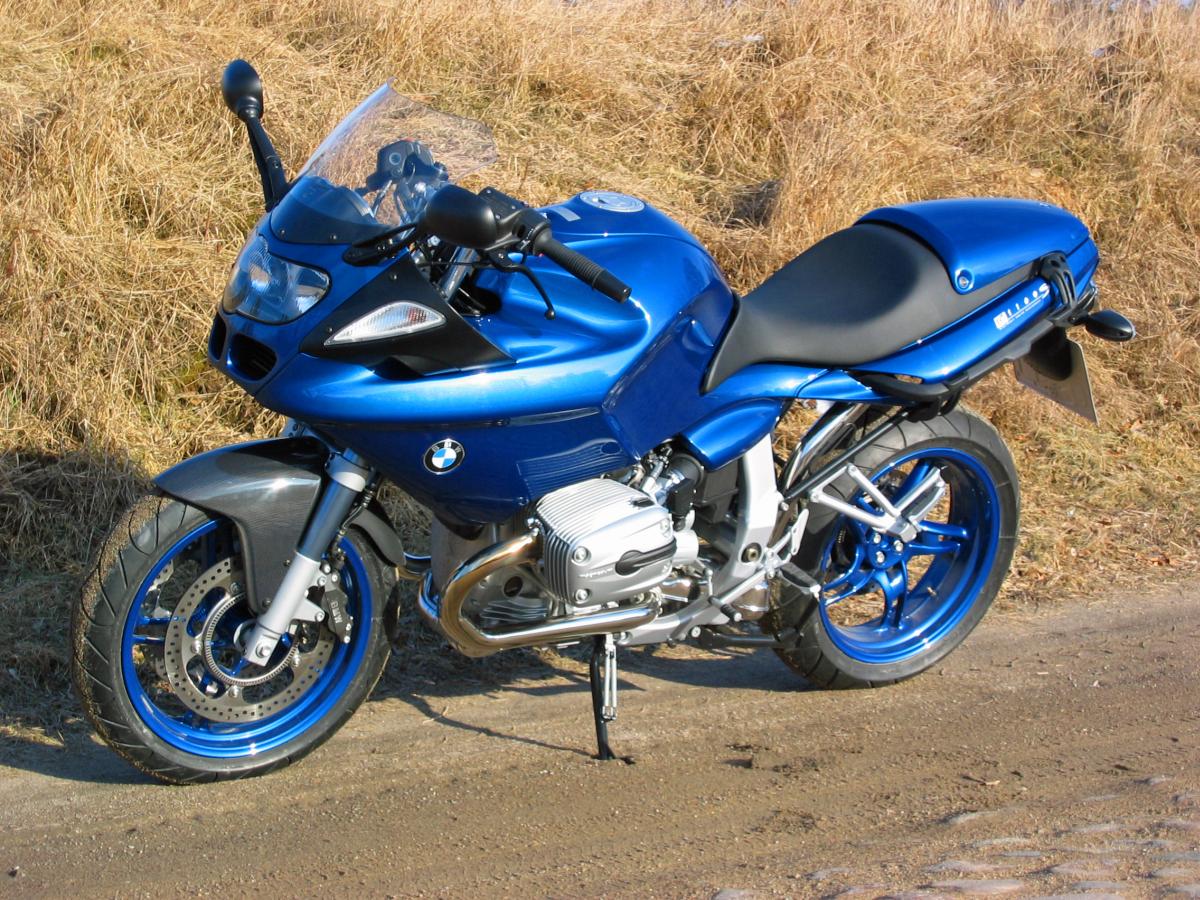 In terms of equipment, the machine does not differ from that of the previous year. To the standard equipment
ABS - with the incredibly good partial integral brake system with brake booster
Heated handle bars
Catalytic converter - you can't get it at BMW without it anyway
Suitcase carrier
I added
white turn signal lenses
on-board power outlet
a GPS navigation system (Garmin StreetPilot III, later 276C).
The technical data are also identical to those of the previous model (data from BMW):
1085 cc displacement
98 HP (72 kW) at 7500 rpm
97 Nm max. torque at 5750 rpm
226 km/h top speed
229 kg weight ready-to-go with full fuel tank (208 kg dry)
However, the 2003 model now has this ominous double ignition (two spark plugs per cylinder). Let's see if I notice a difference in this respect - apart from the inspection costs.