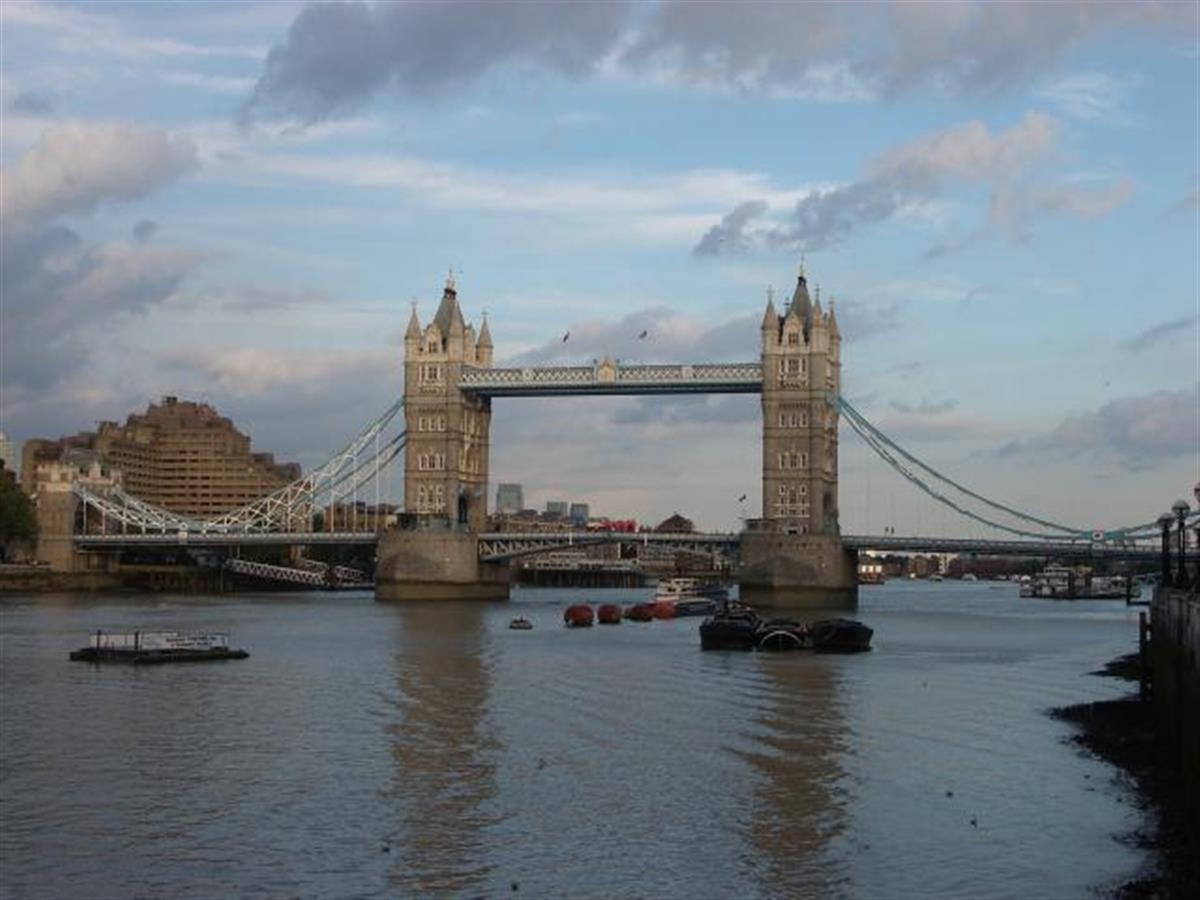 Three days business trip to London
There was no dinner organized so I have taken the time to do two walks around the city. I wante to try London Eye and I wanted to have a closer look at the new Swiss Re building.
My hotel was located at Ludgate Hill road which leads directly to St. Paul's Cathedral
On the day of my arrival I have taken this picture out of my hotel room. It shows parts of St. Paul's Cathedral. In the very moment I took the picture I got hit by a search light of a helicopter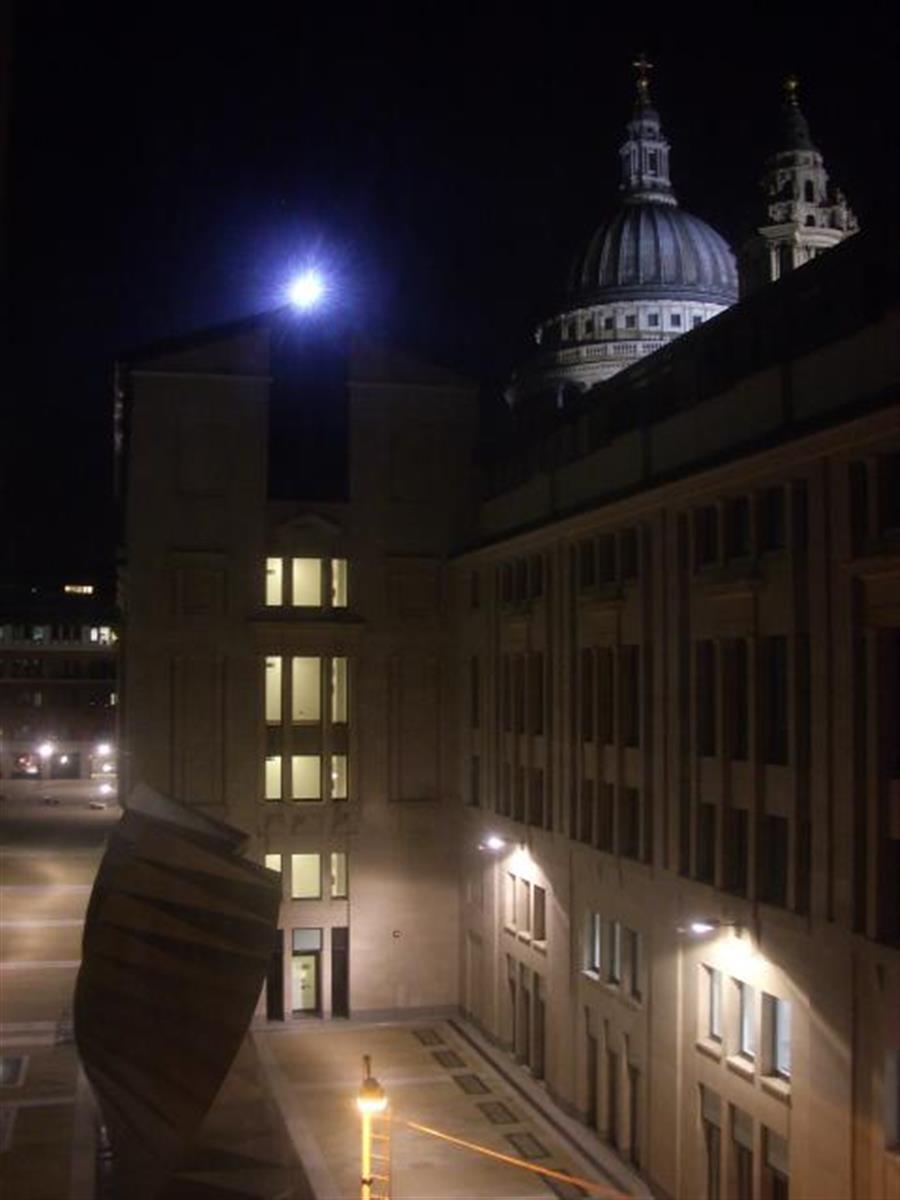 The next evening the first walk over Blackfriars bridge and then along the banks of river Thames to London Eye. Then I went over Westminster Bridge to Big Ben and then on the other side of river Thames to the Golden Jubilee Bridges at Charing Cross. Then back to the other side of the river and towards Millennium Bridge and then passing St. Paul's back to the hotel.
On Blackfriars Bridge I can see Tower Bridge in a distance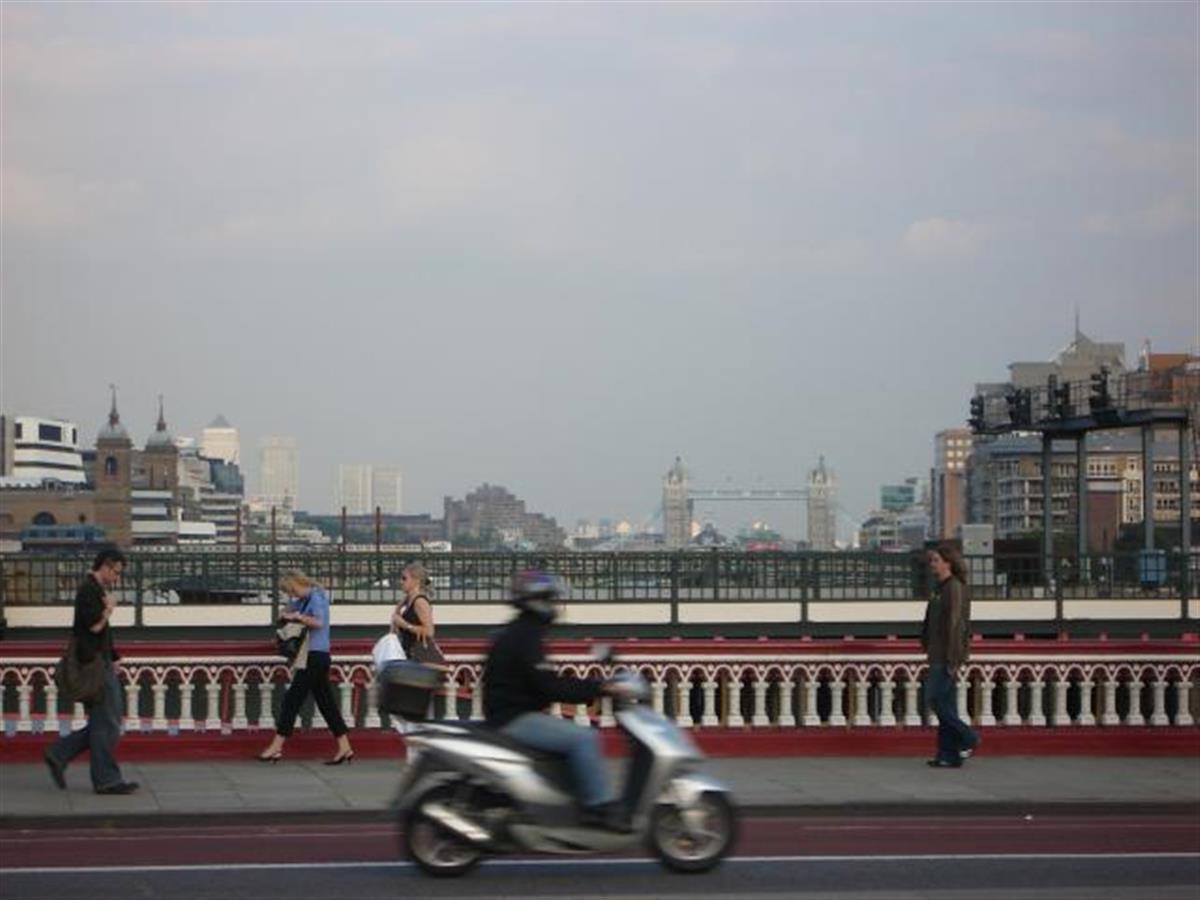 London Eye from Blackfriars Bridge

Nice light mood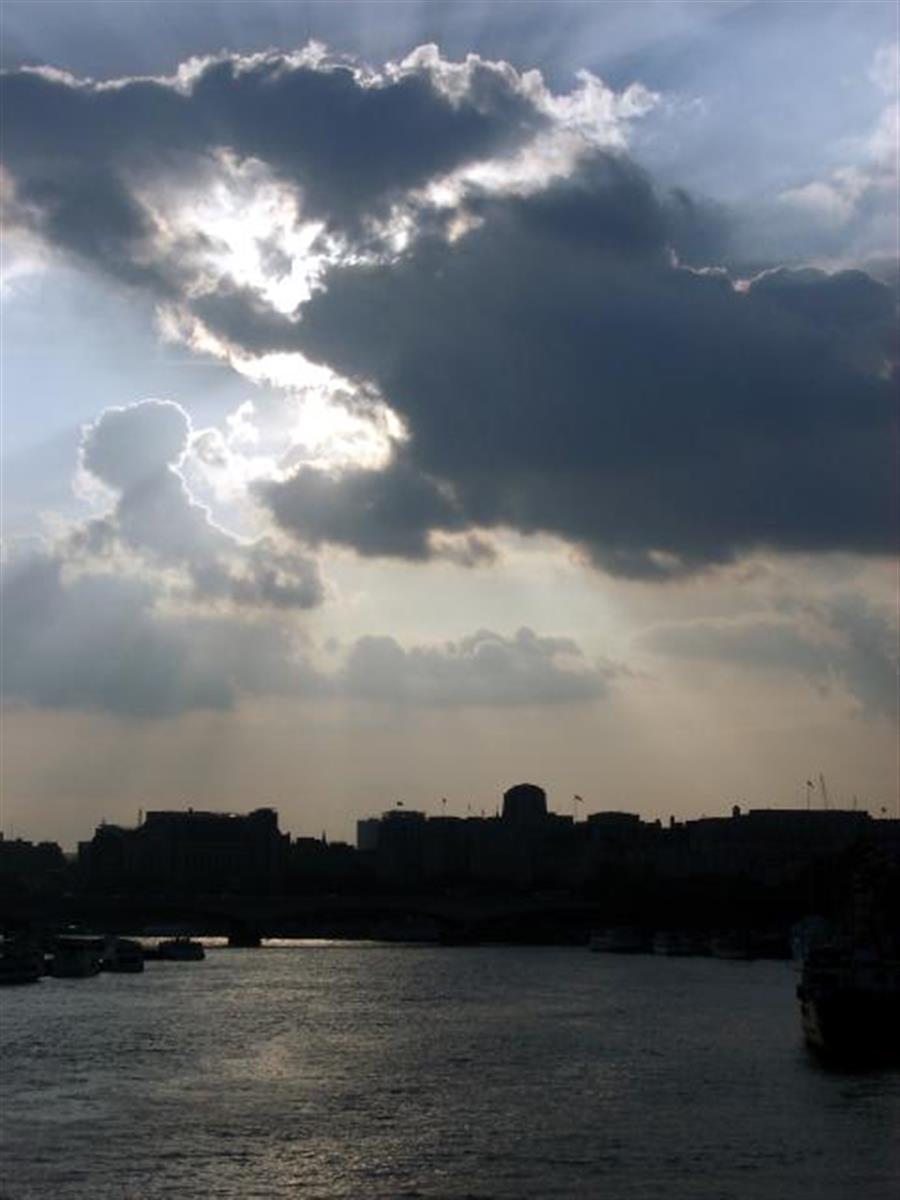 Boat at the banks of the river

View back to St. Paul's Cathedral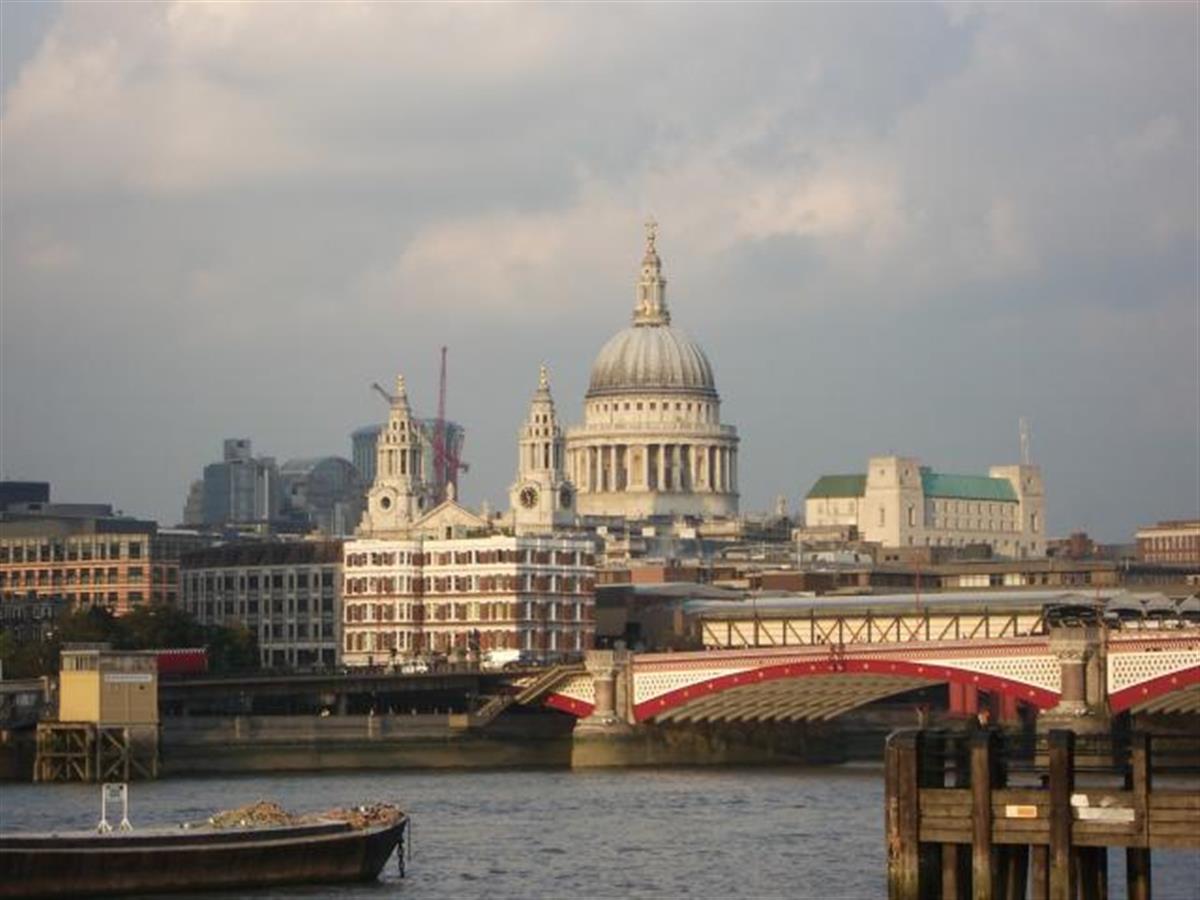 Shell tower is located directly at the river. It has been built in 1961 and is 107m high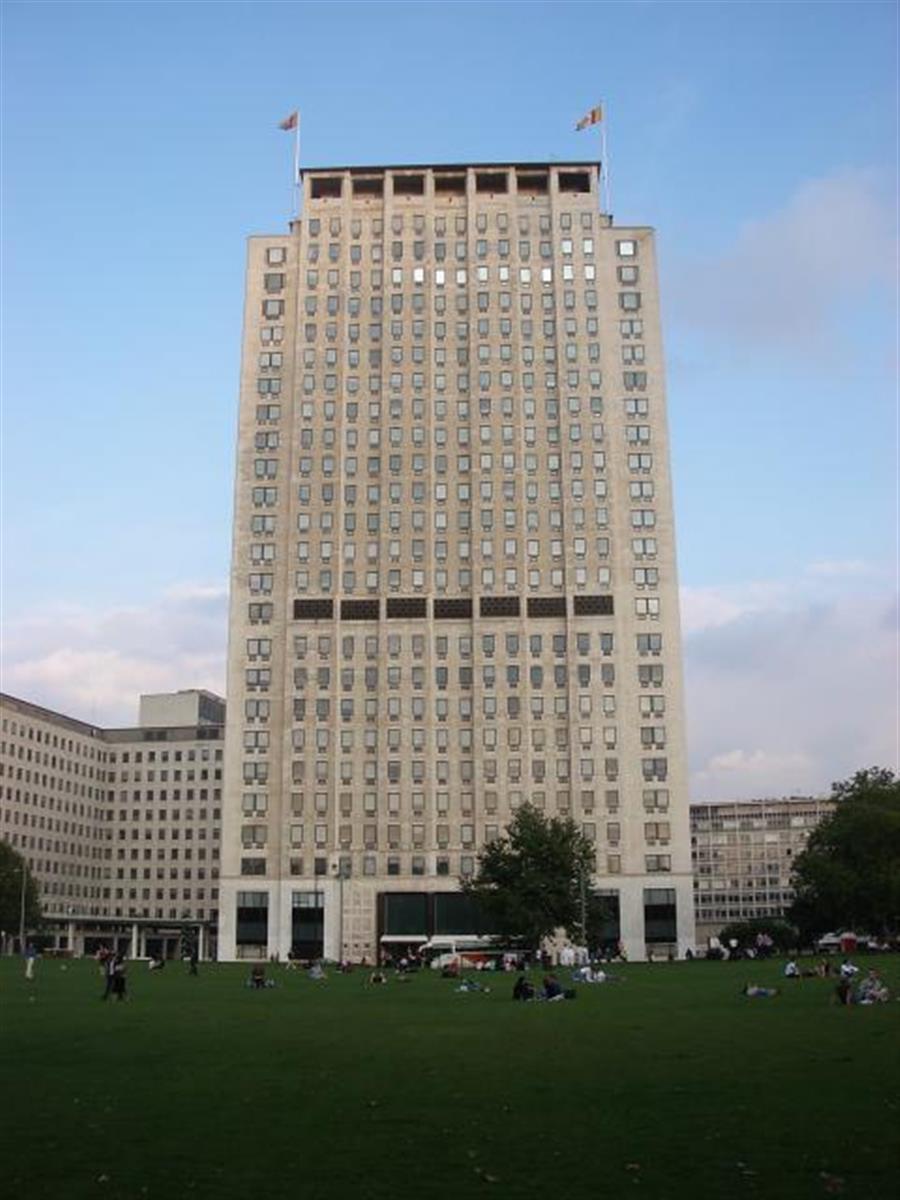 London Eye

Views while waiting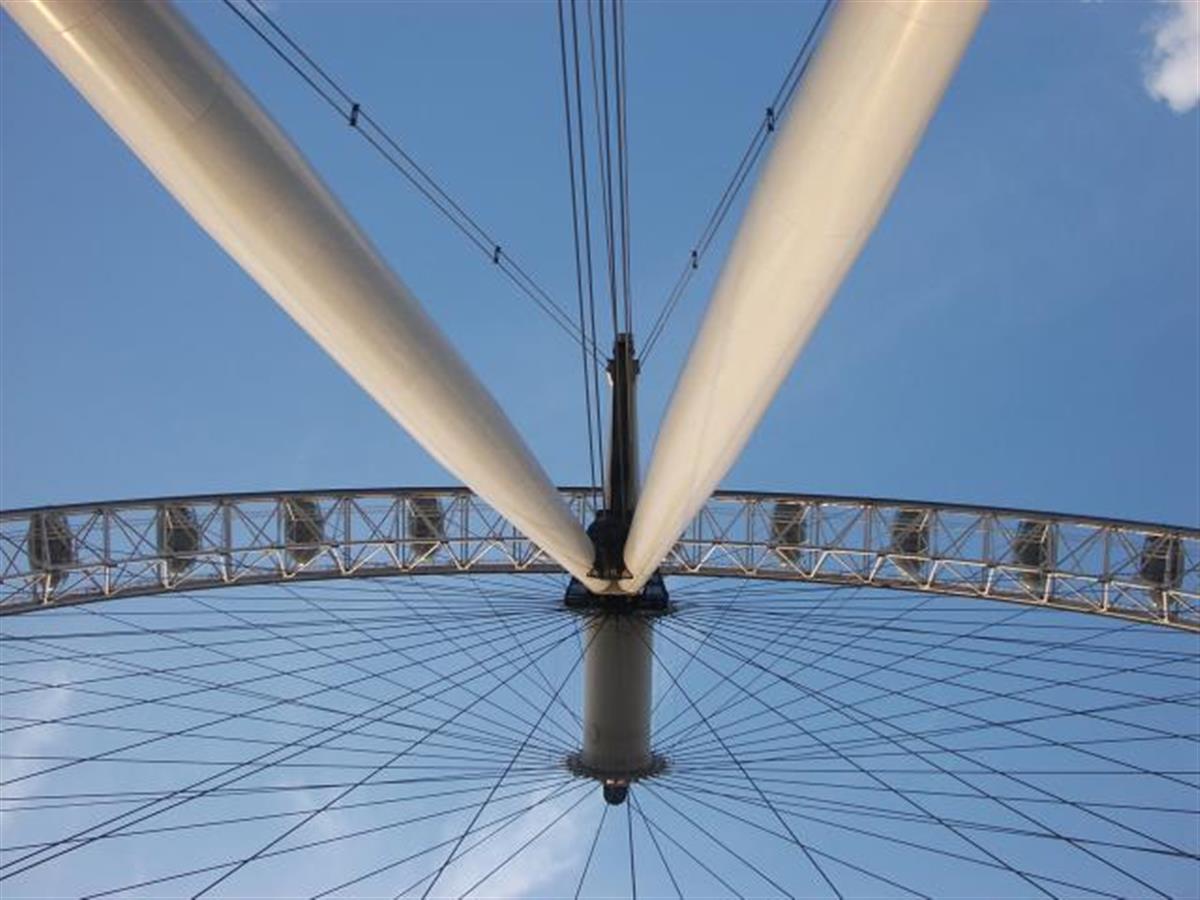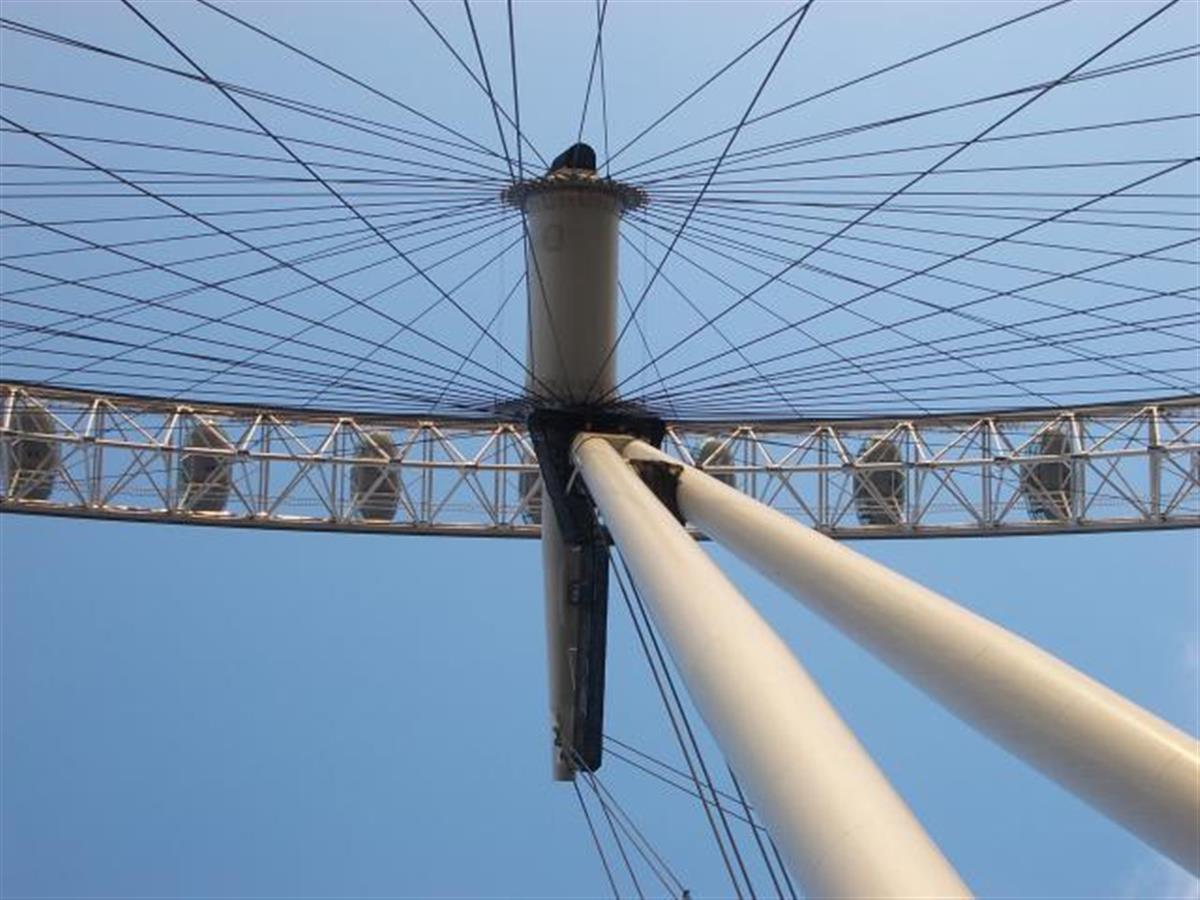 Something is going on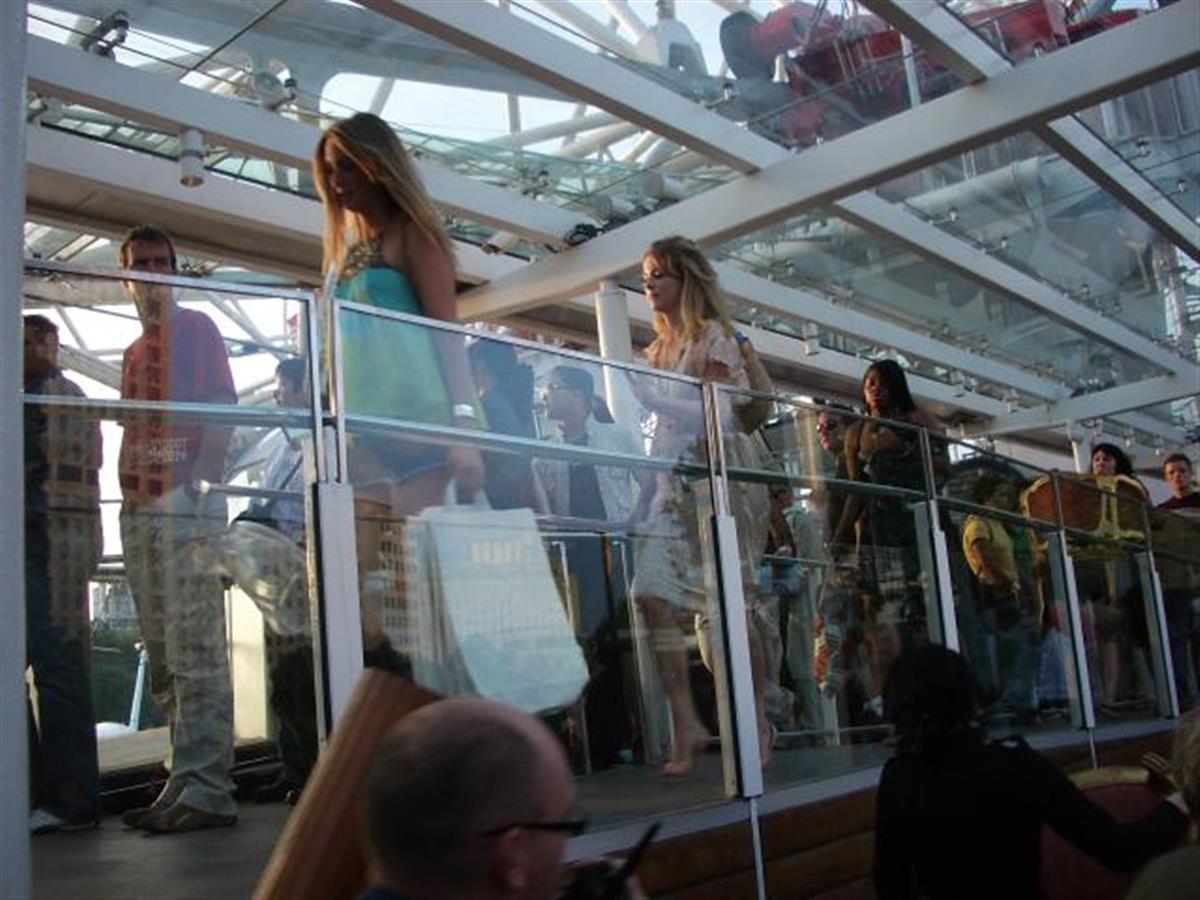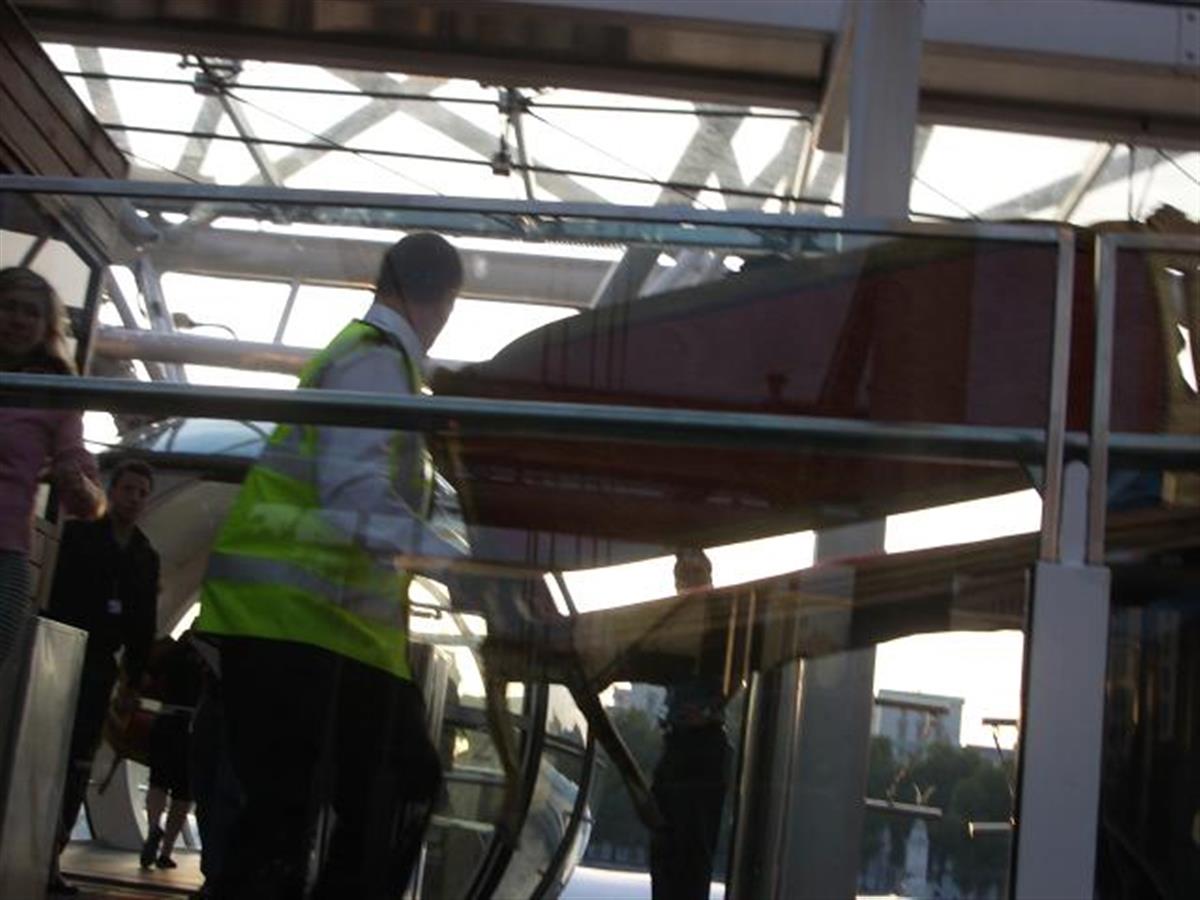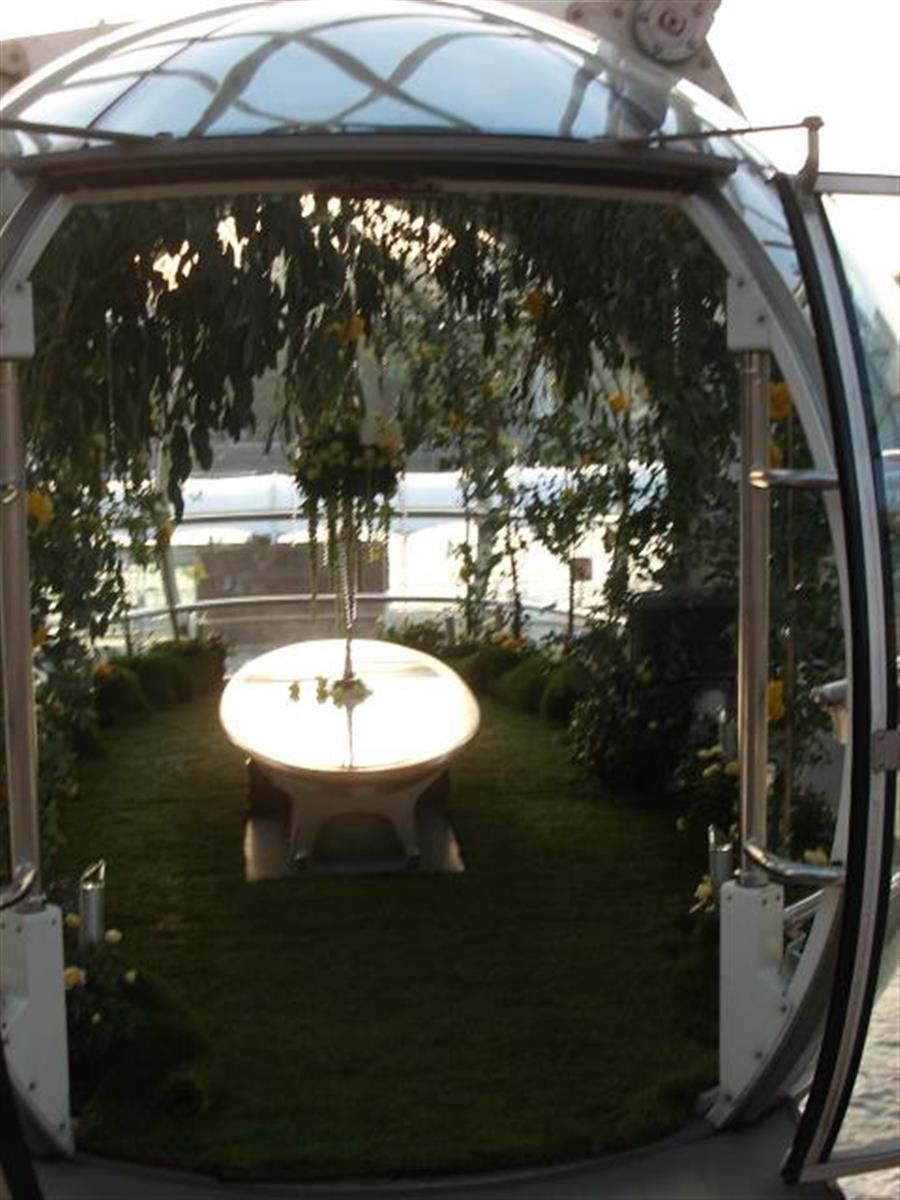 The ride starts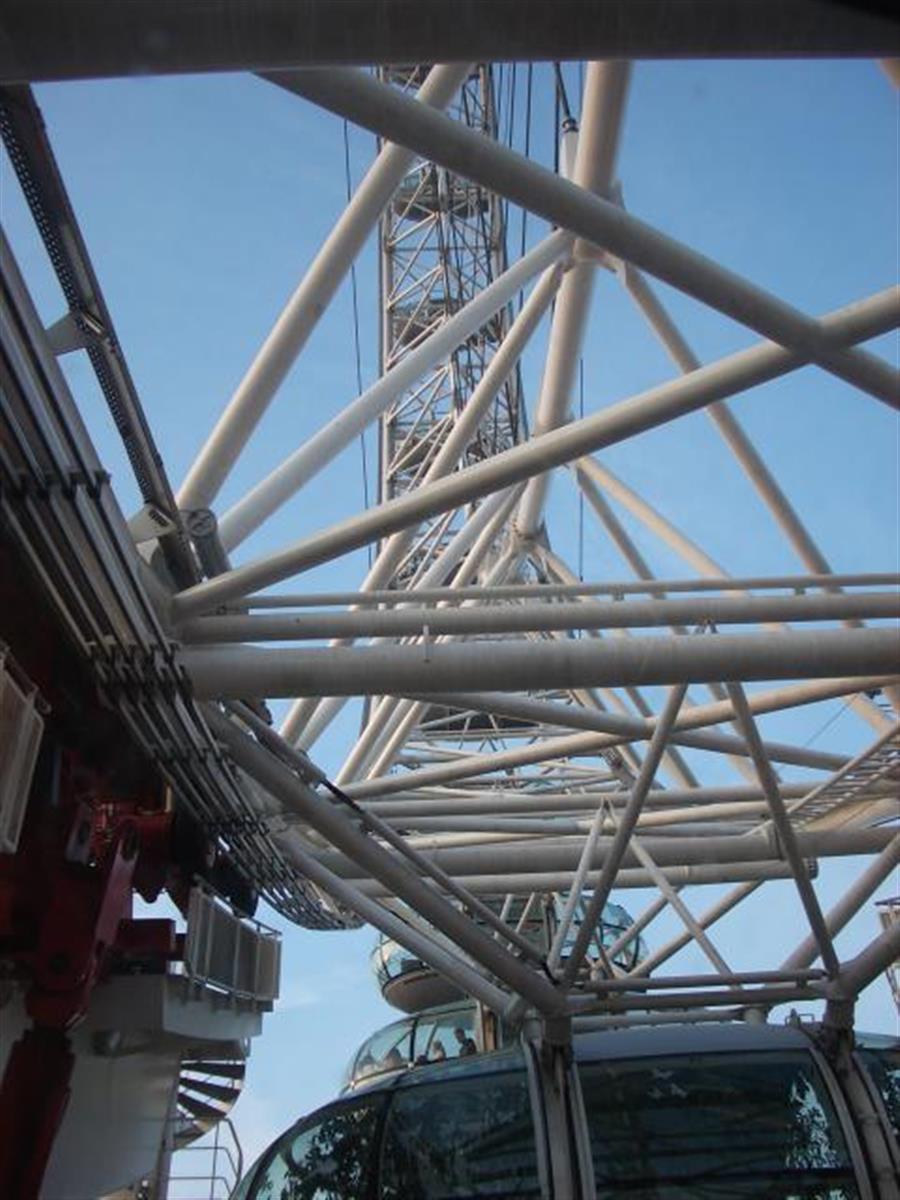 View over river Thames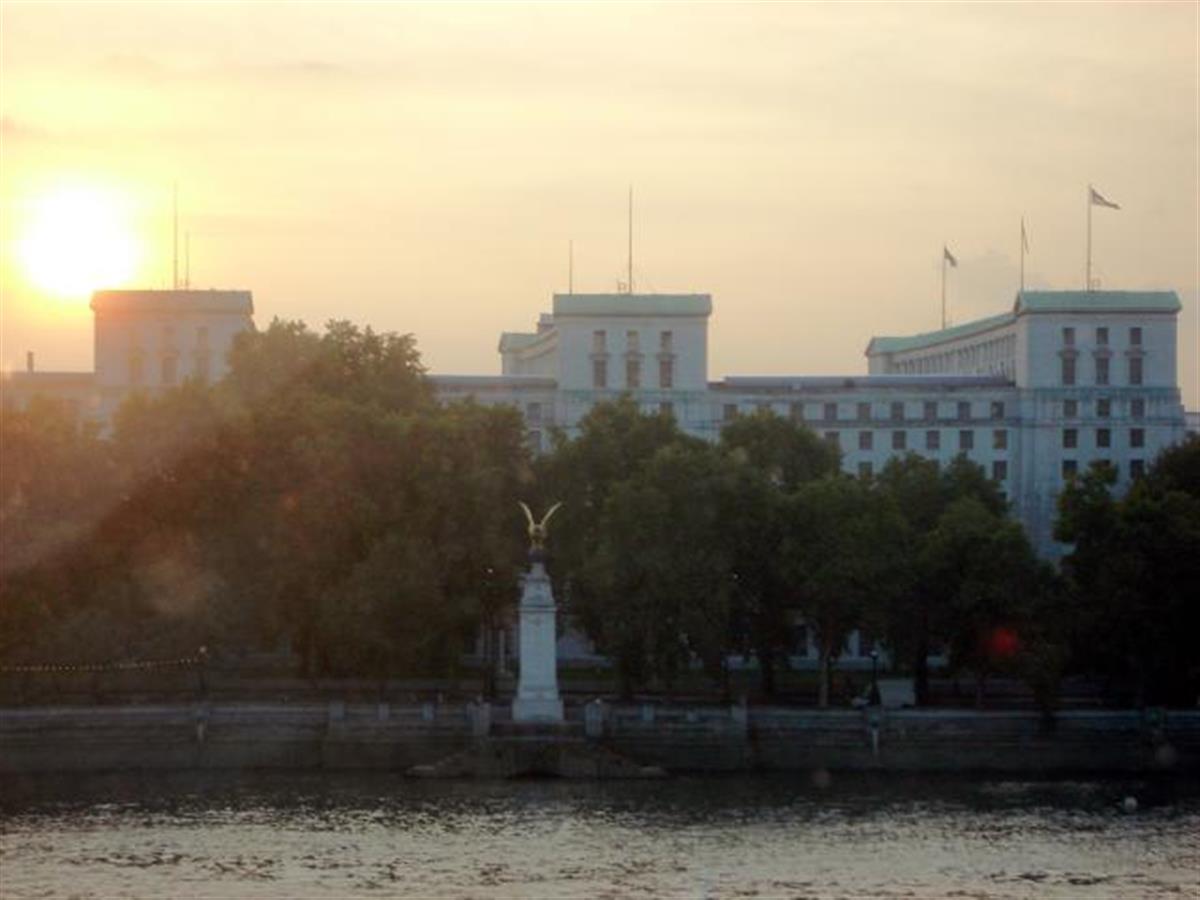 View to St. Paul's Cathedral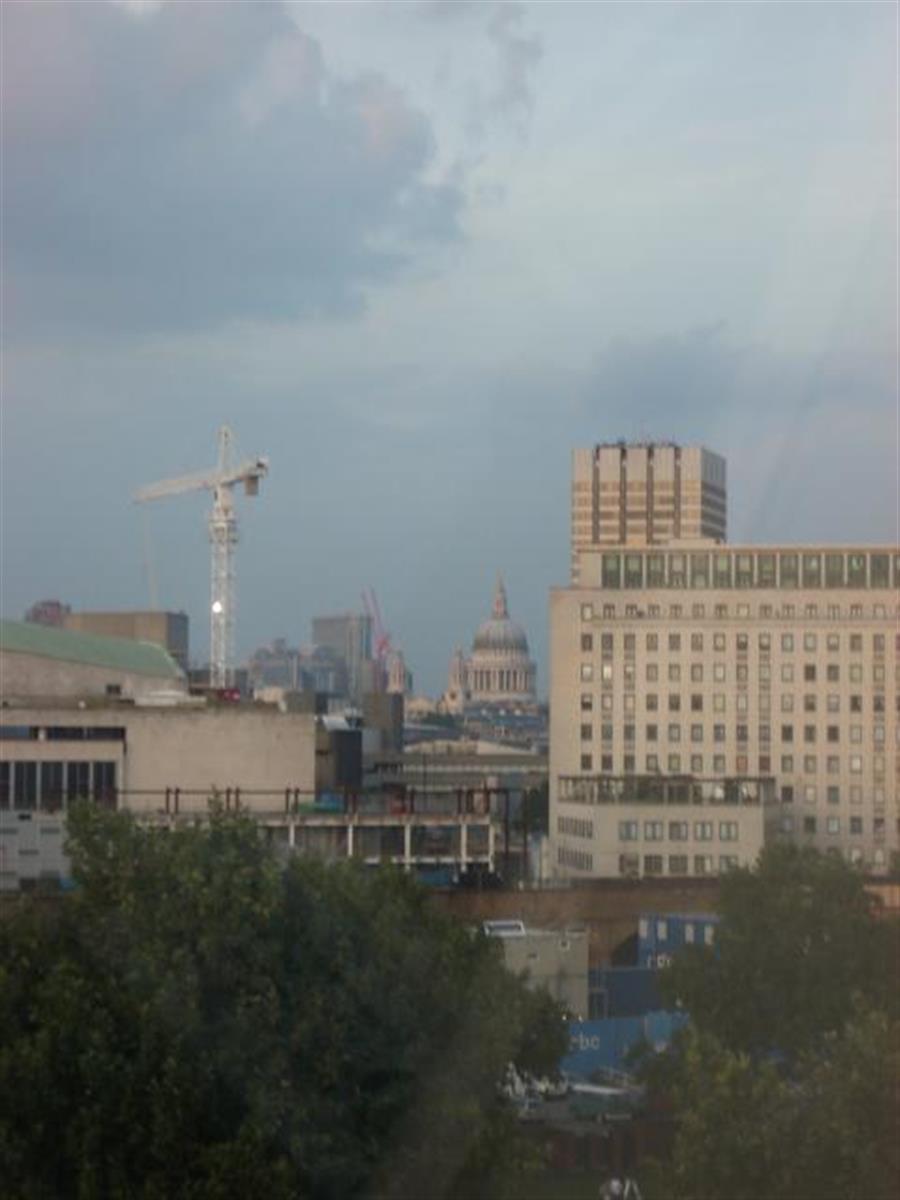 View to Golden Jubilee Bridges and Southwark Bridge

Waterloo Station

The wheel

City views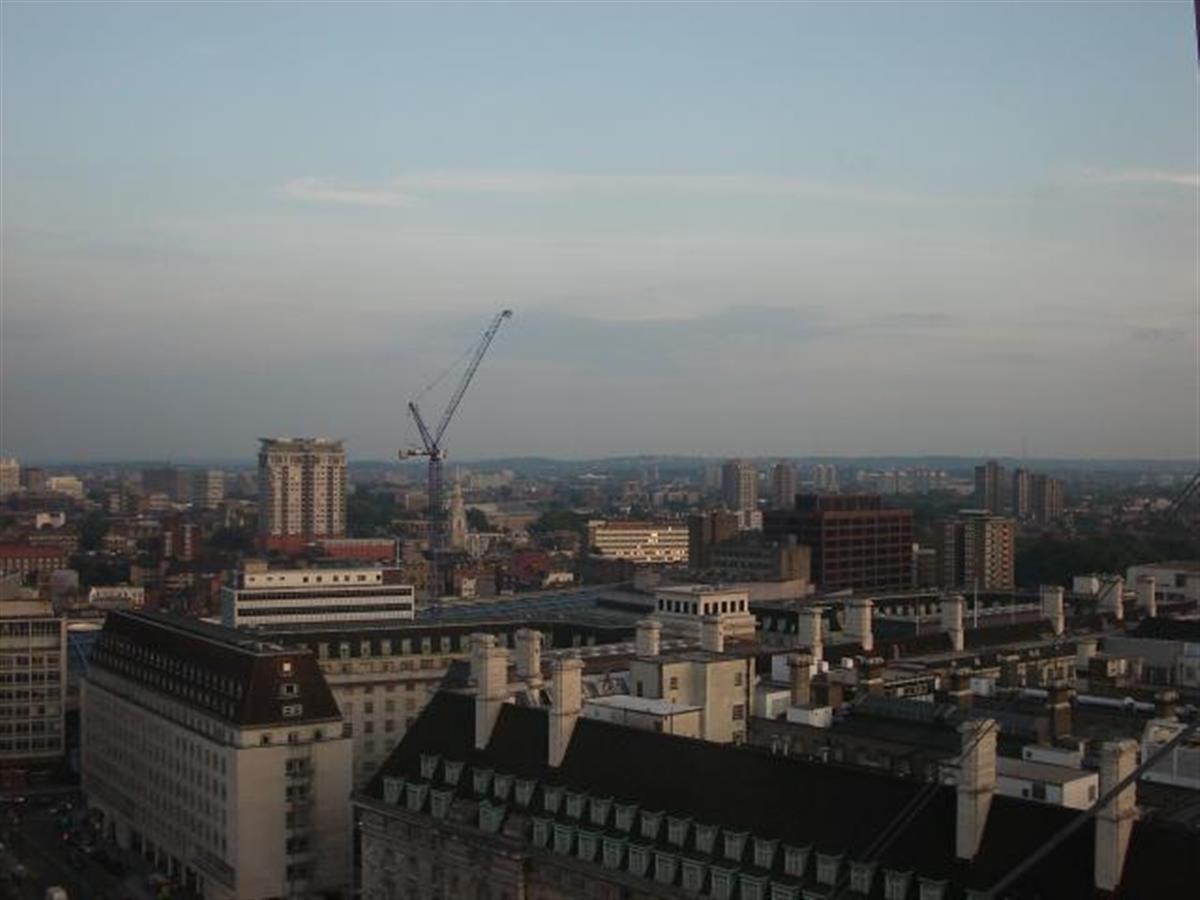 In a distance I can spot Swiss Re Building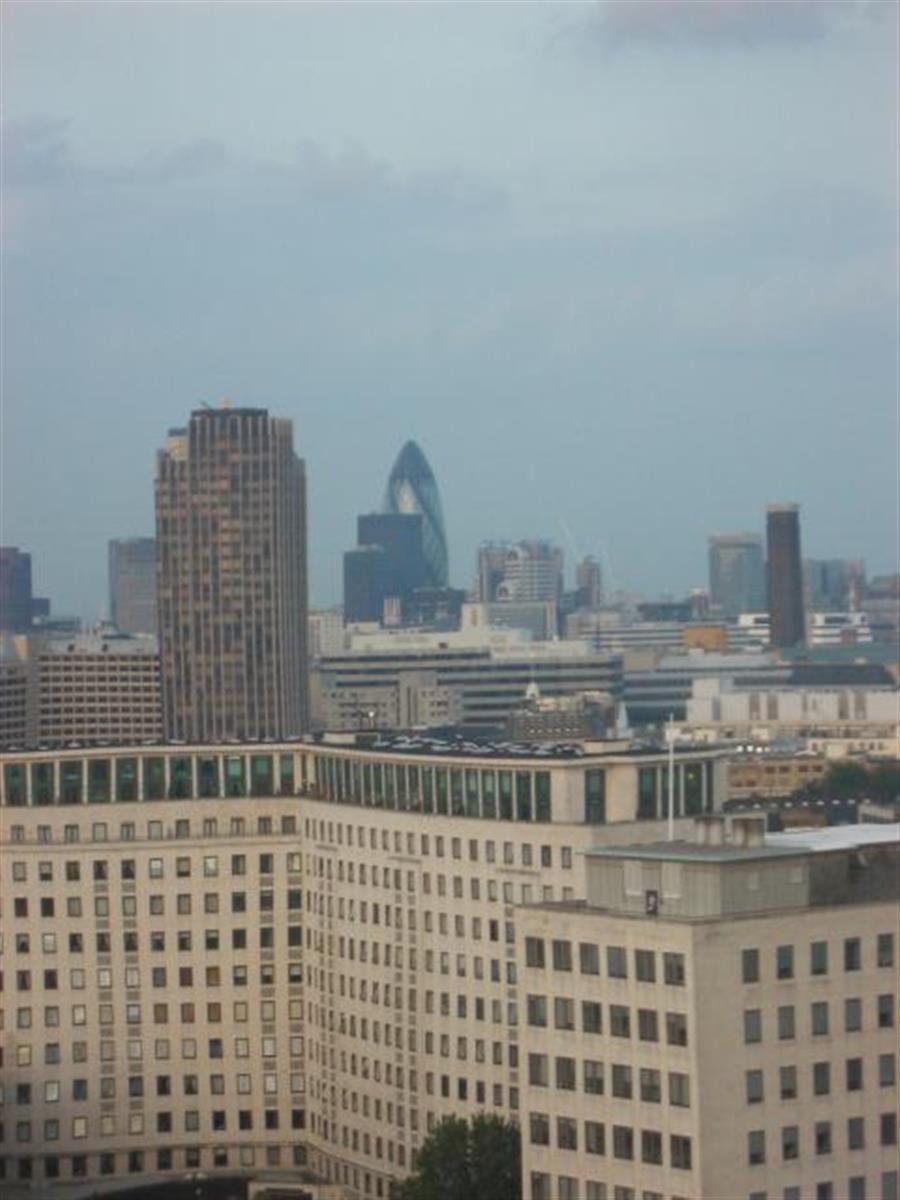 Another view to St. Paul's Cathedral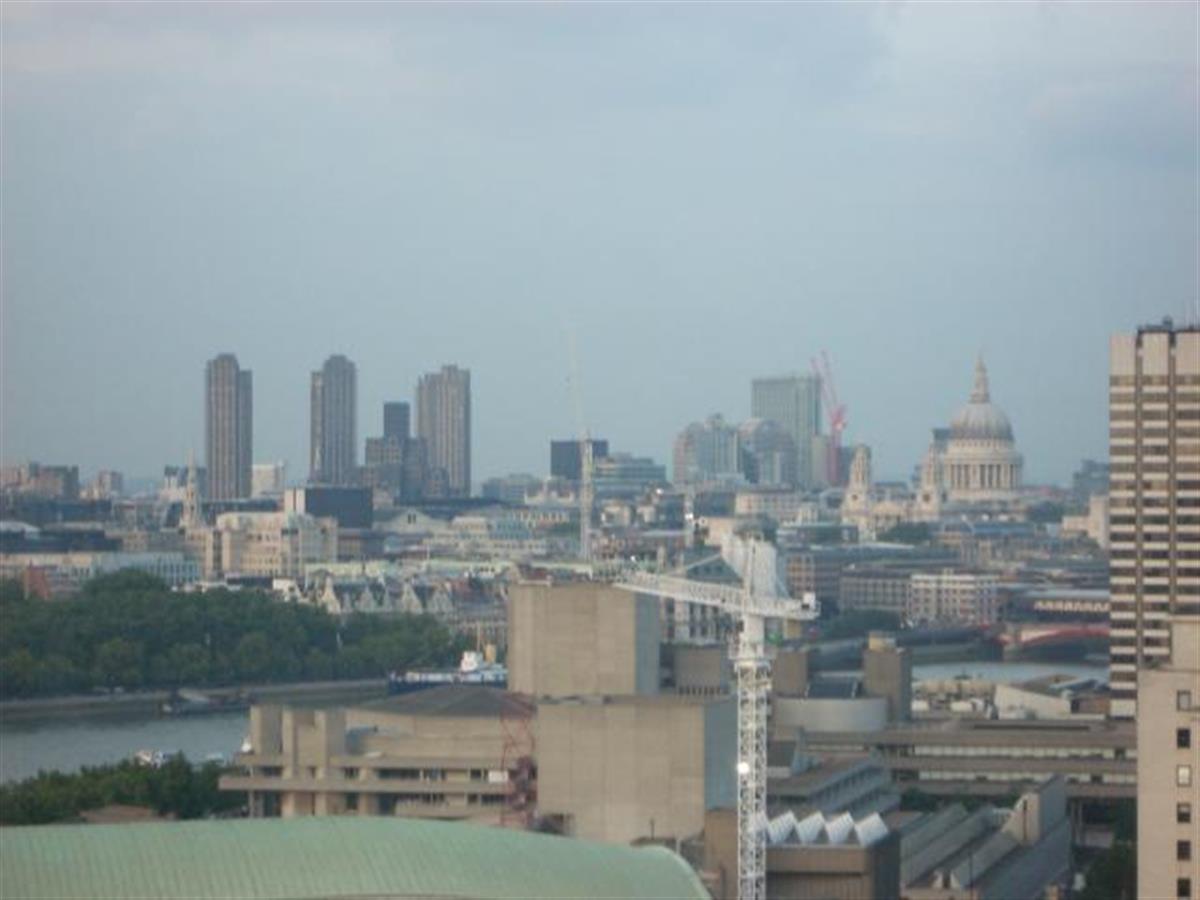 Charing Cross Station

Big Ben

View to the waiting line

Charing Cross

The arch of the new Wembley Stadium

St. James's Park

Houses of Parliament, Big Ben and Westminster Abbey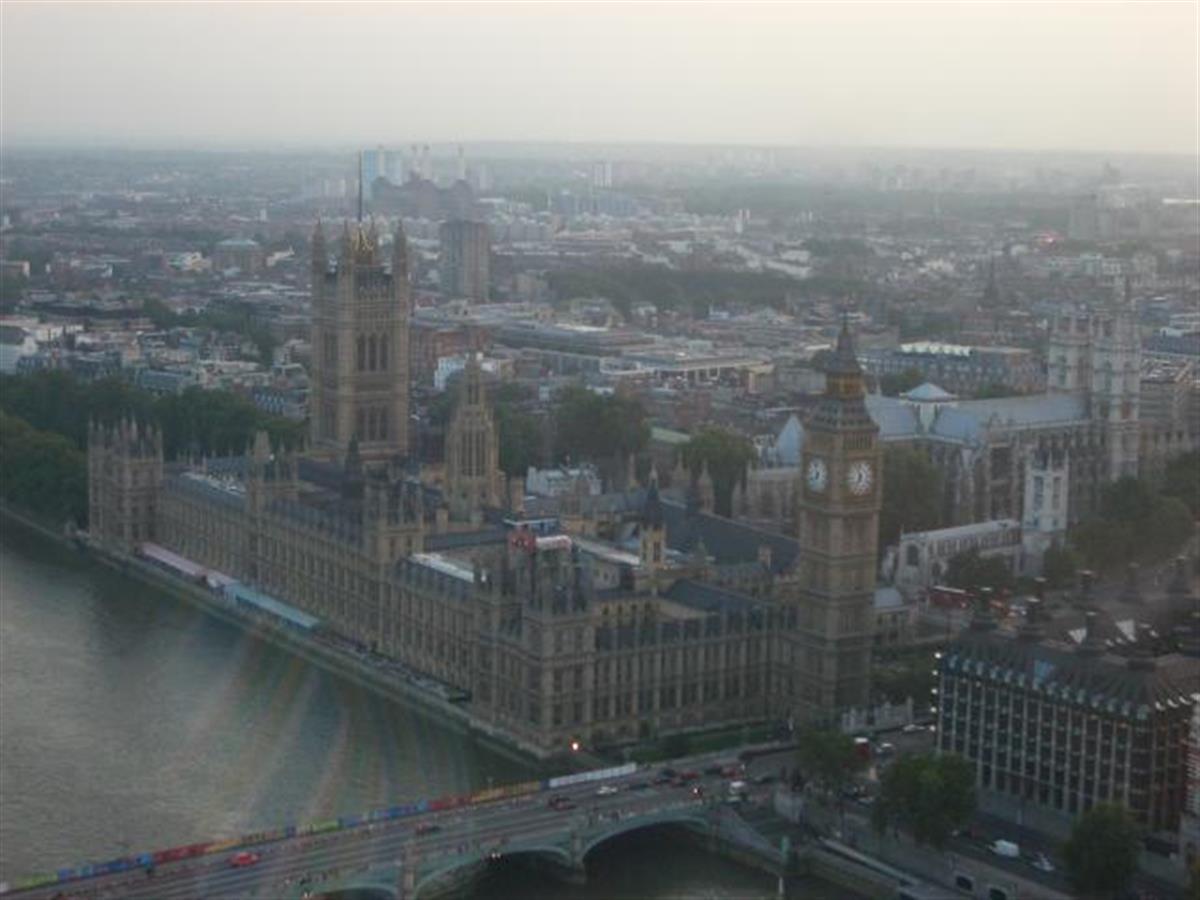 Something is going on

More views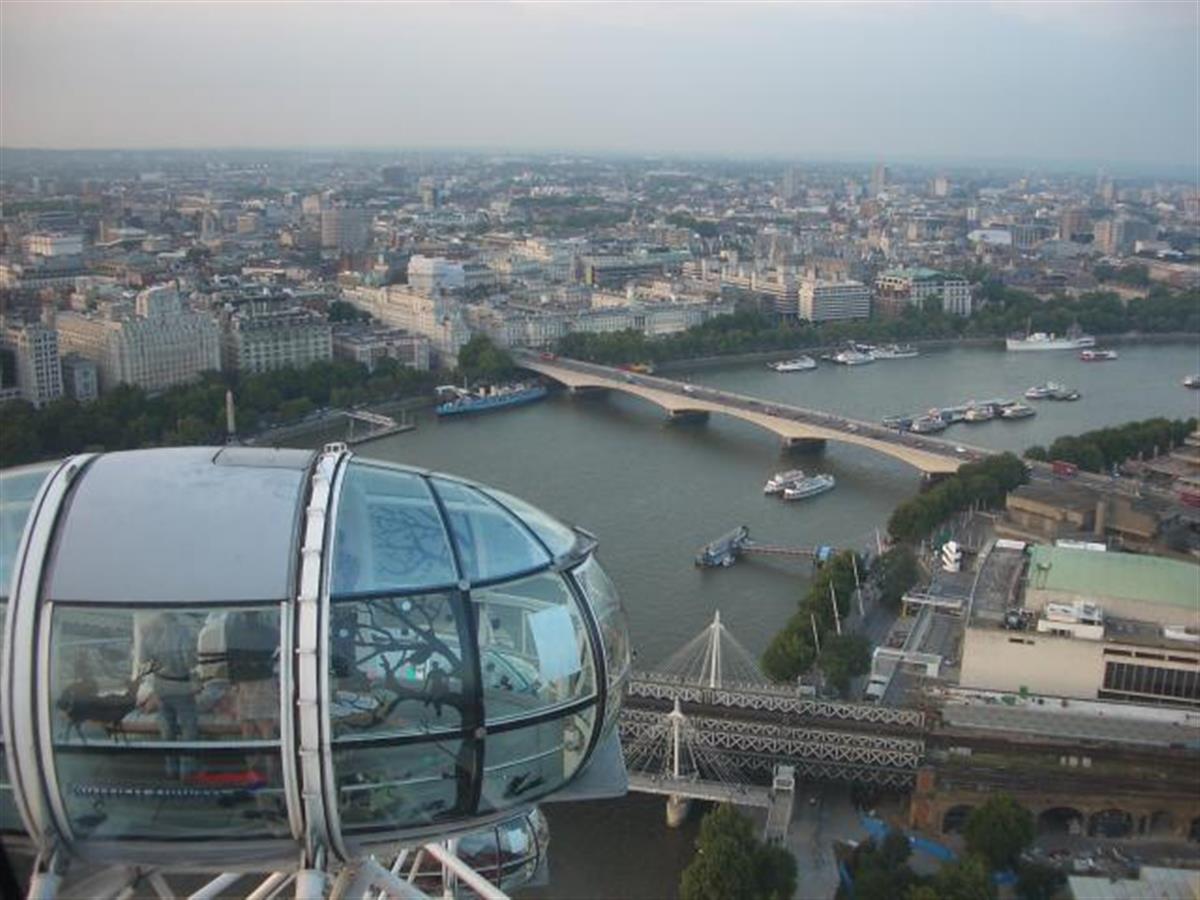 View over Shell Tower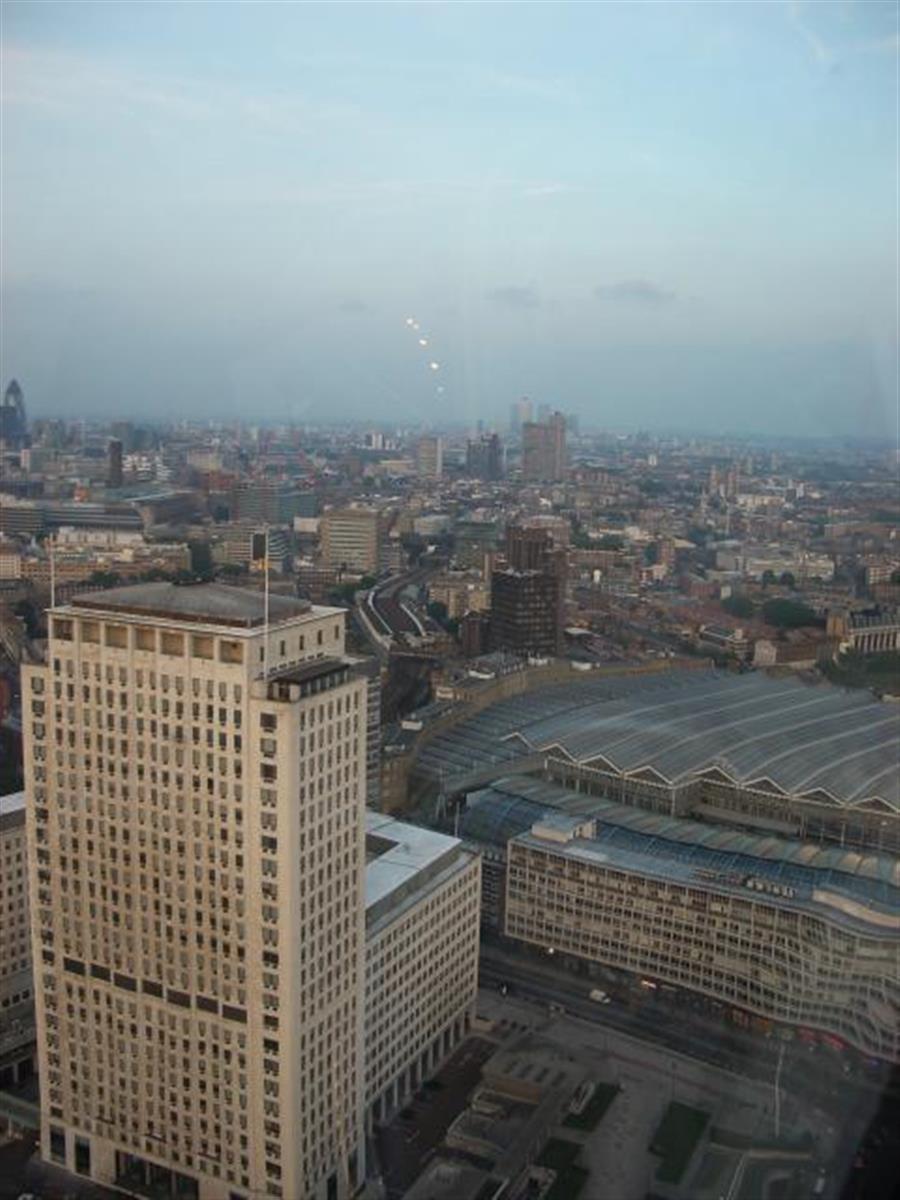 Docklands in a distance - well to spot is Canary Wharf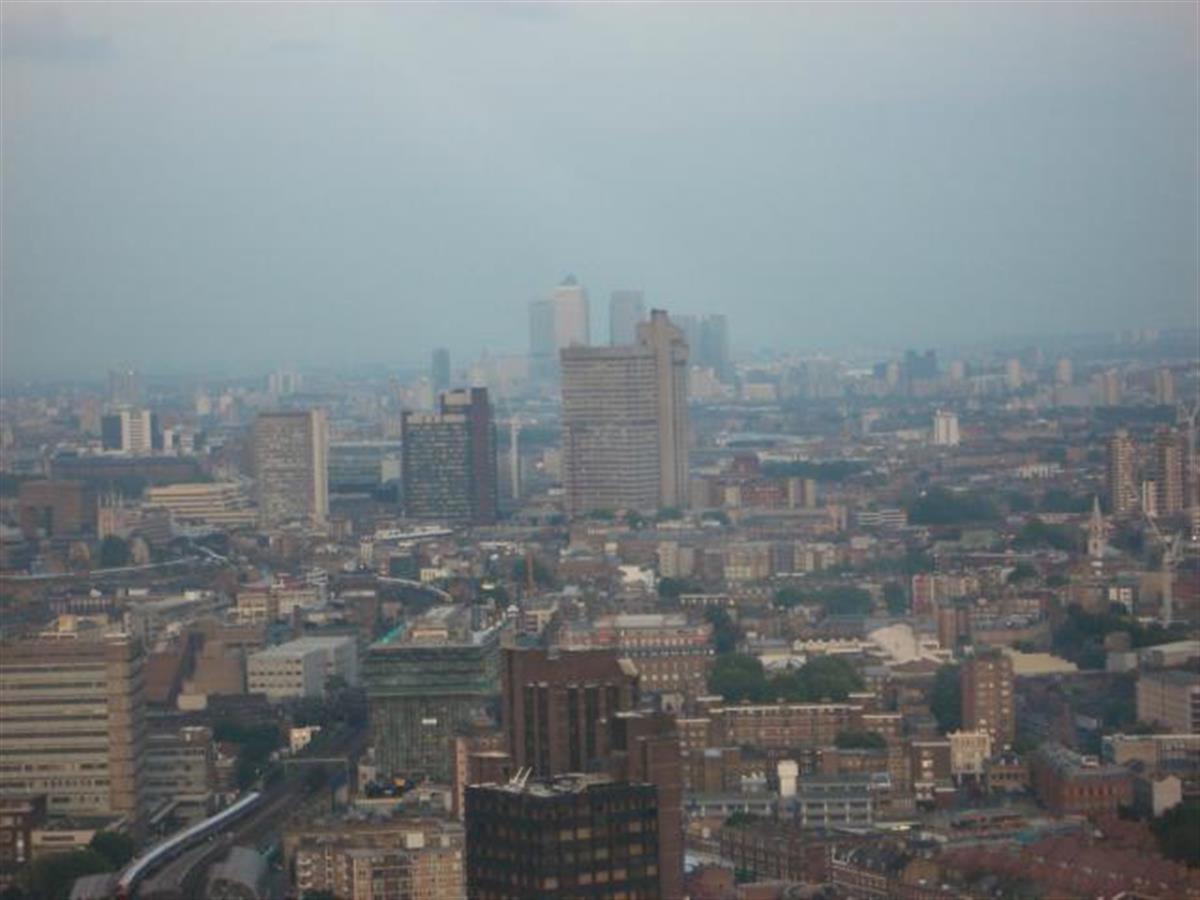 Waterloo Station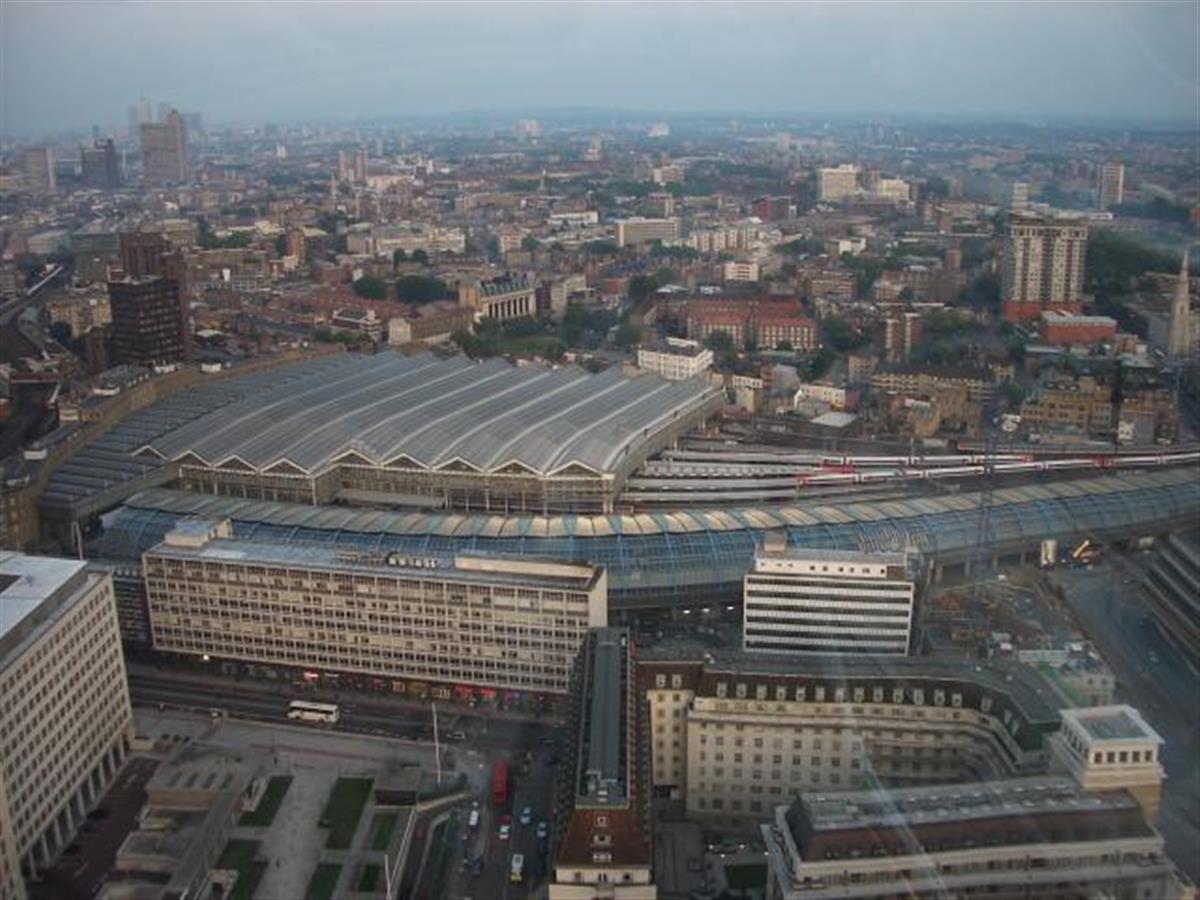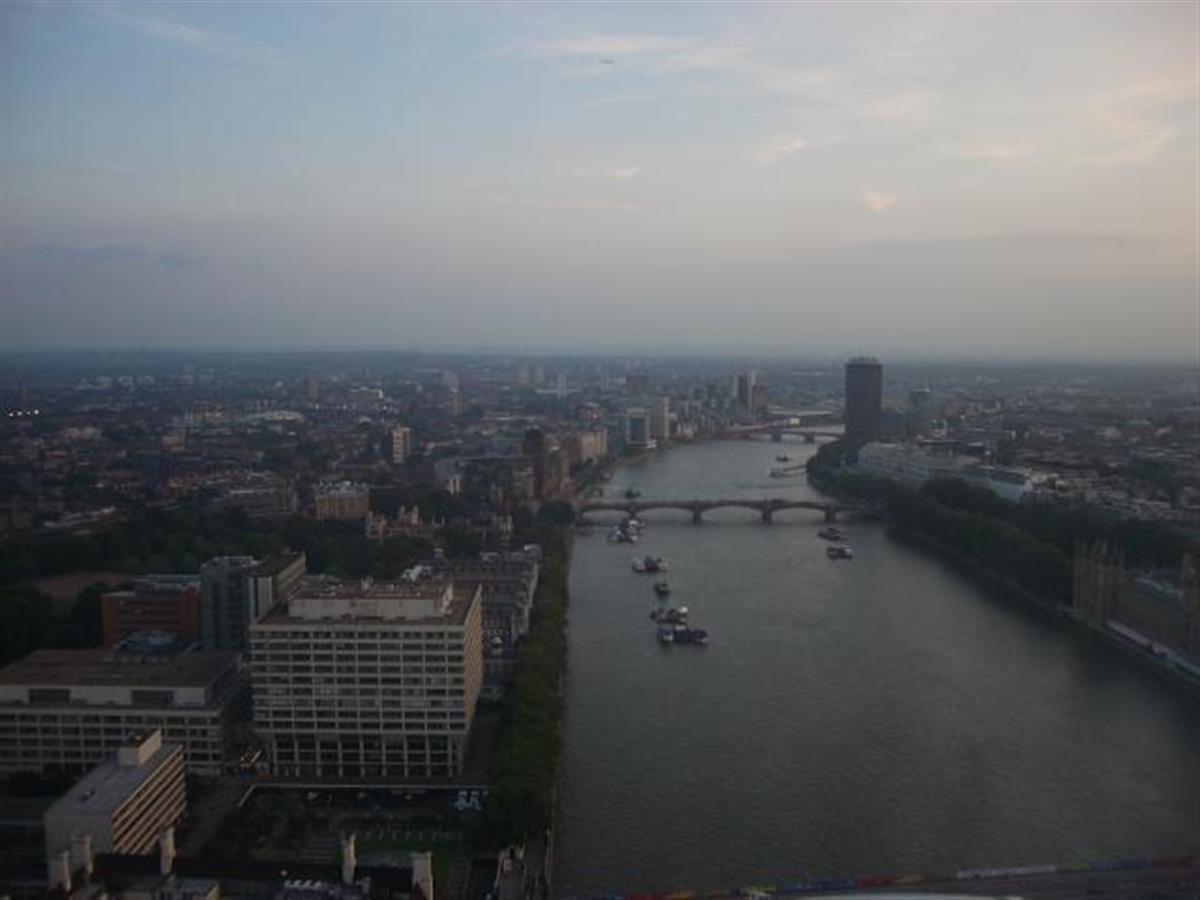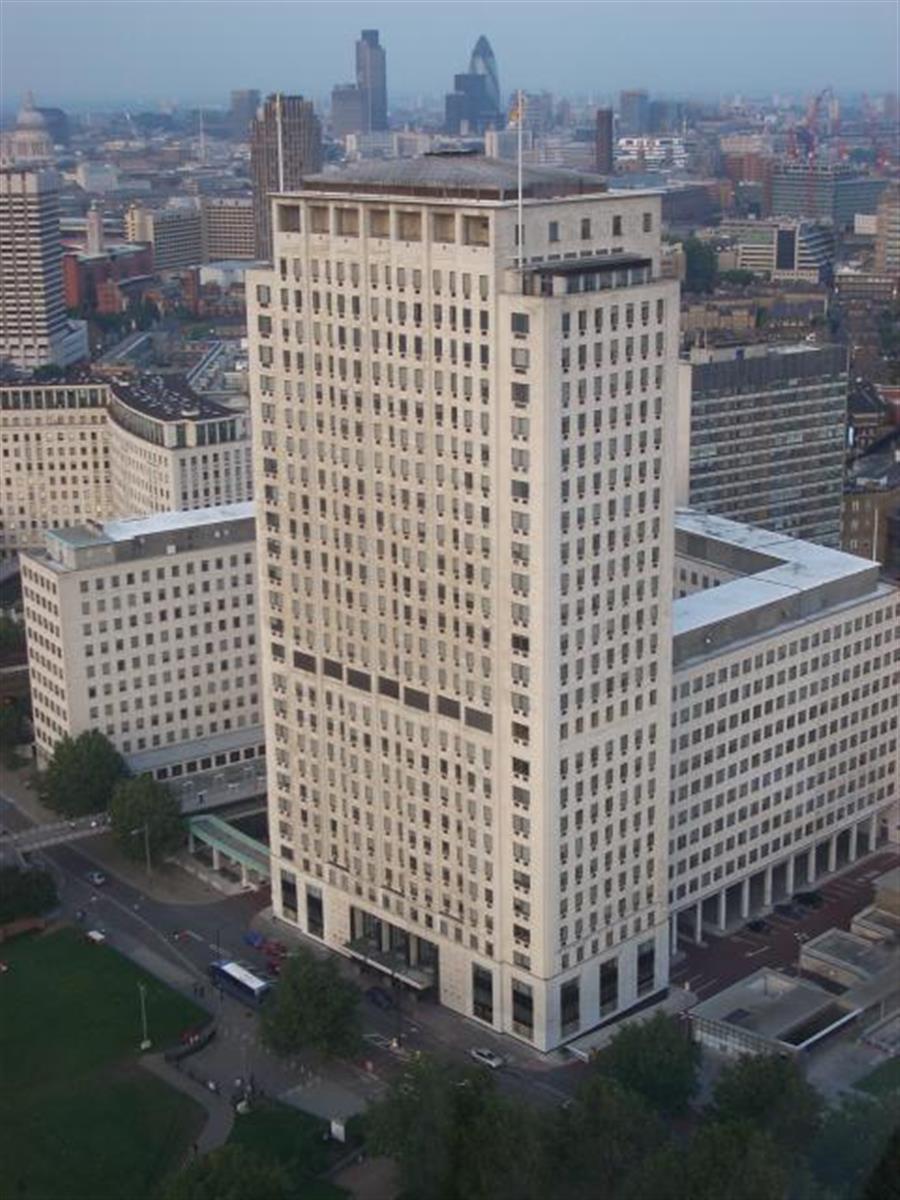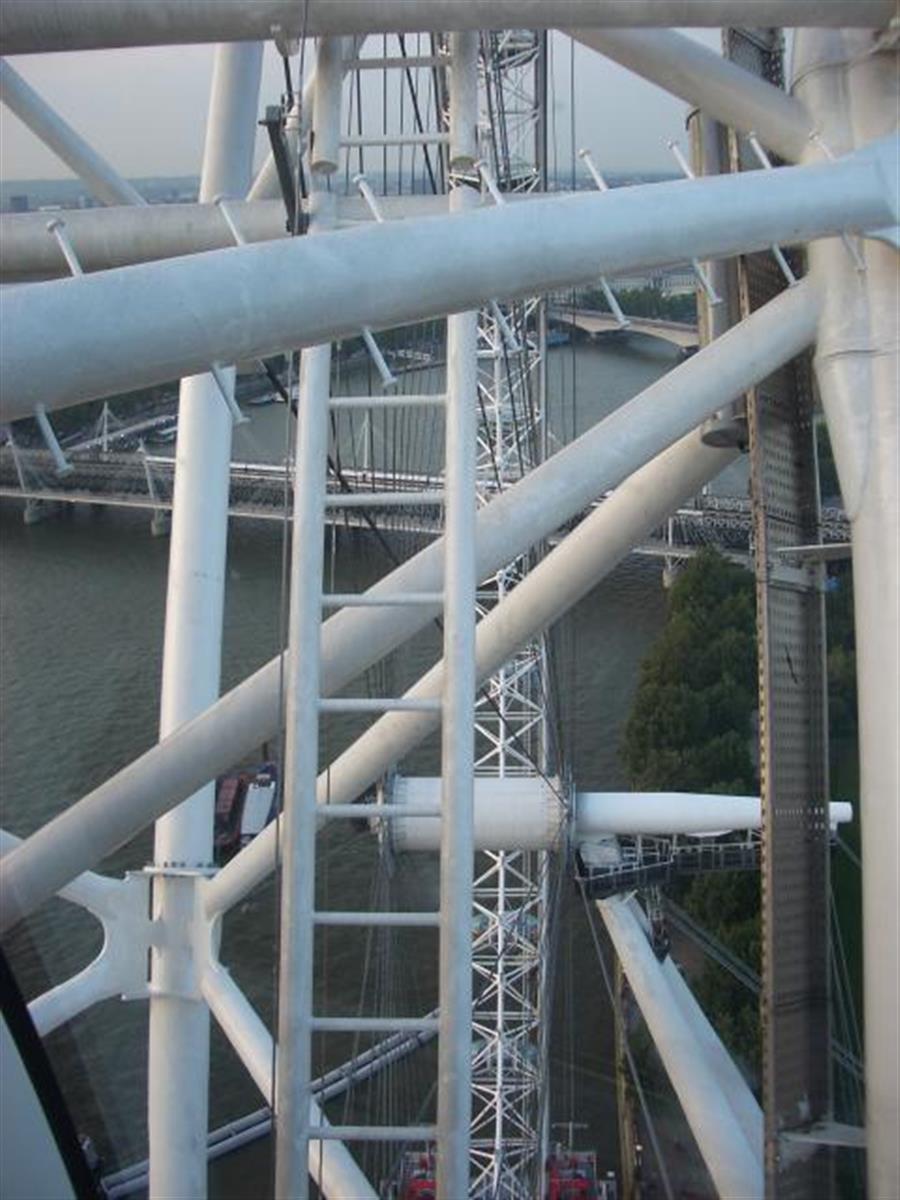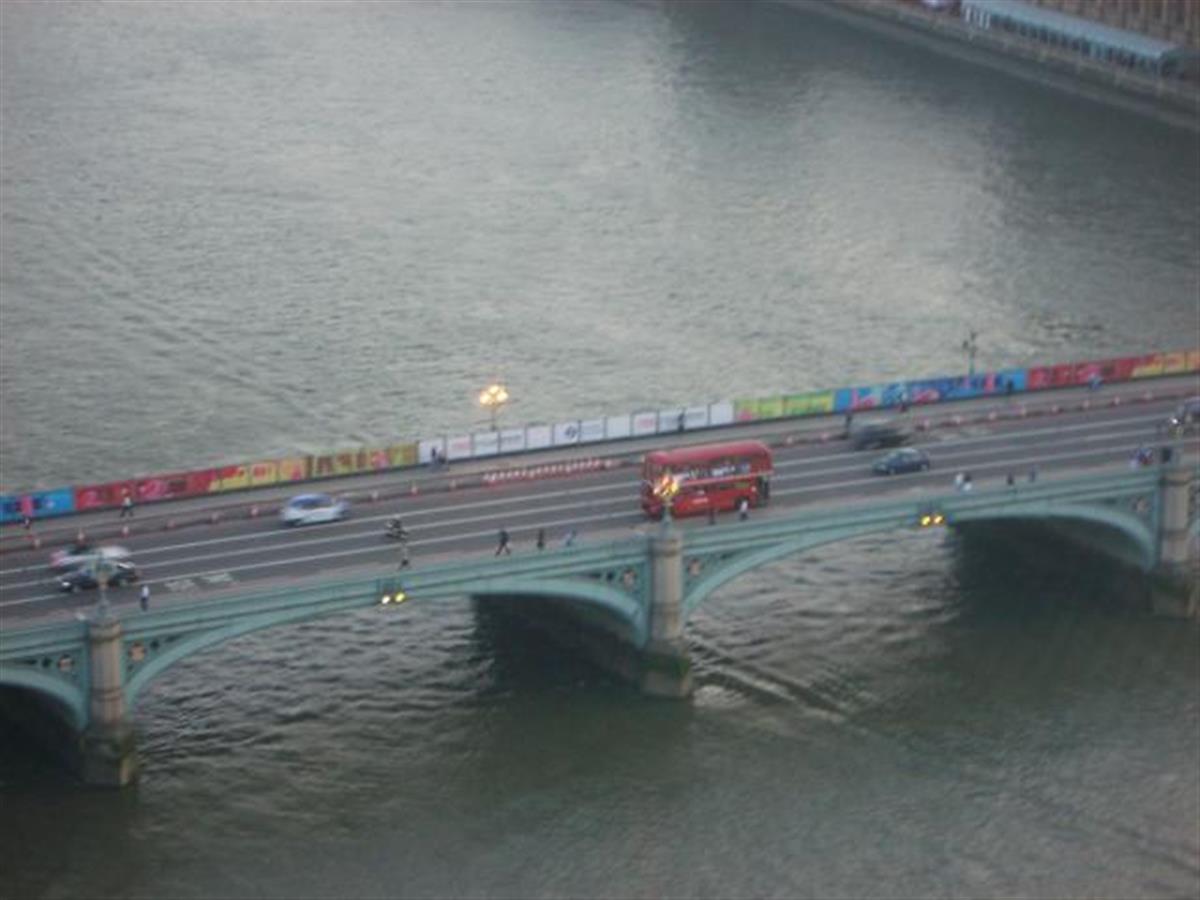 Back to earth view to Westminster Bridge with Big Ben and Houses of Parliament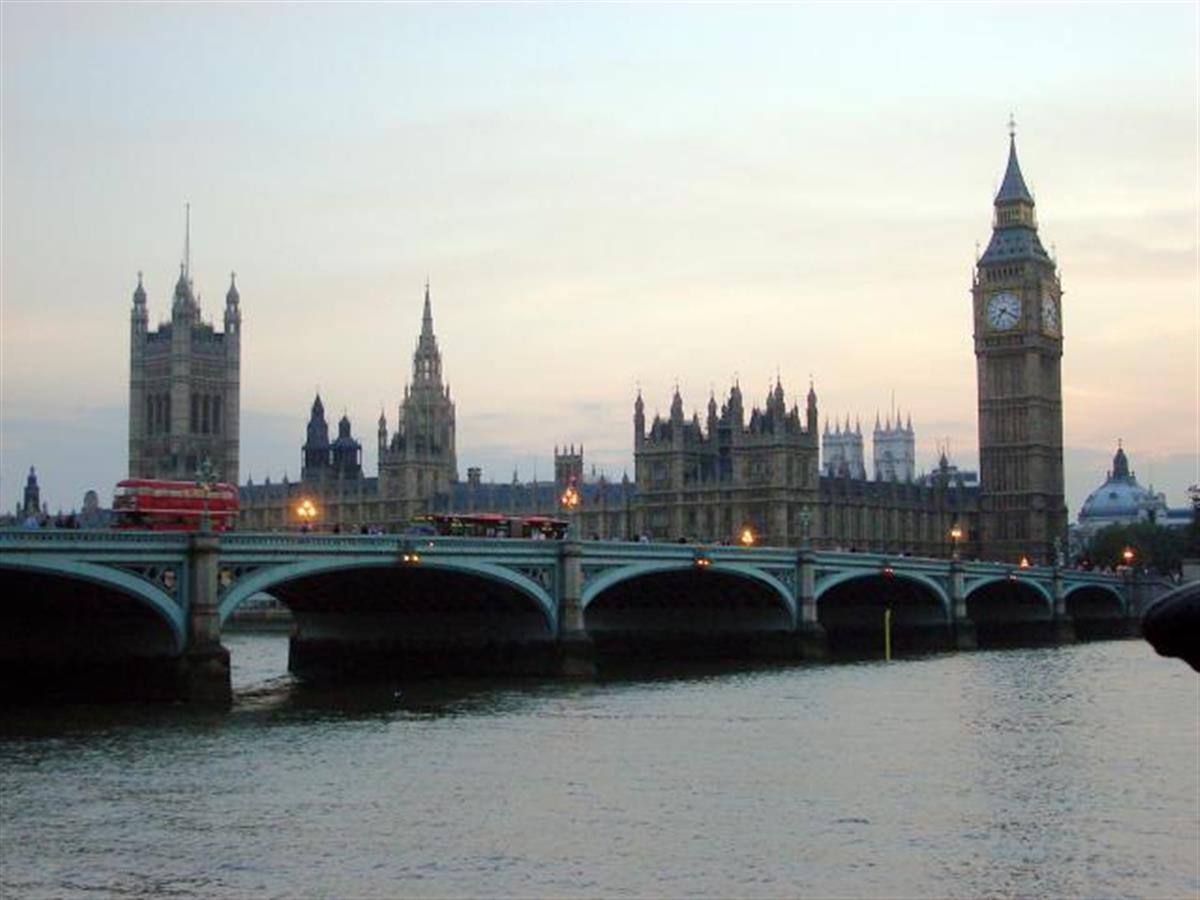 London Eye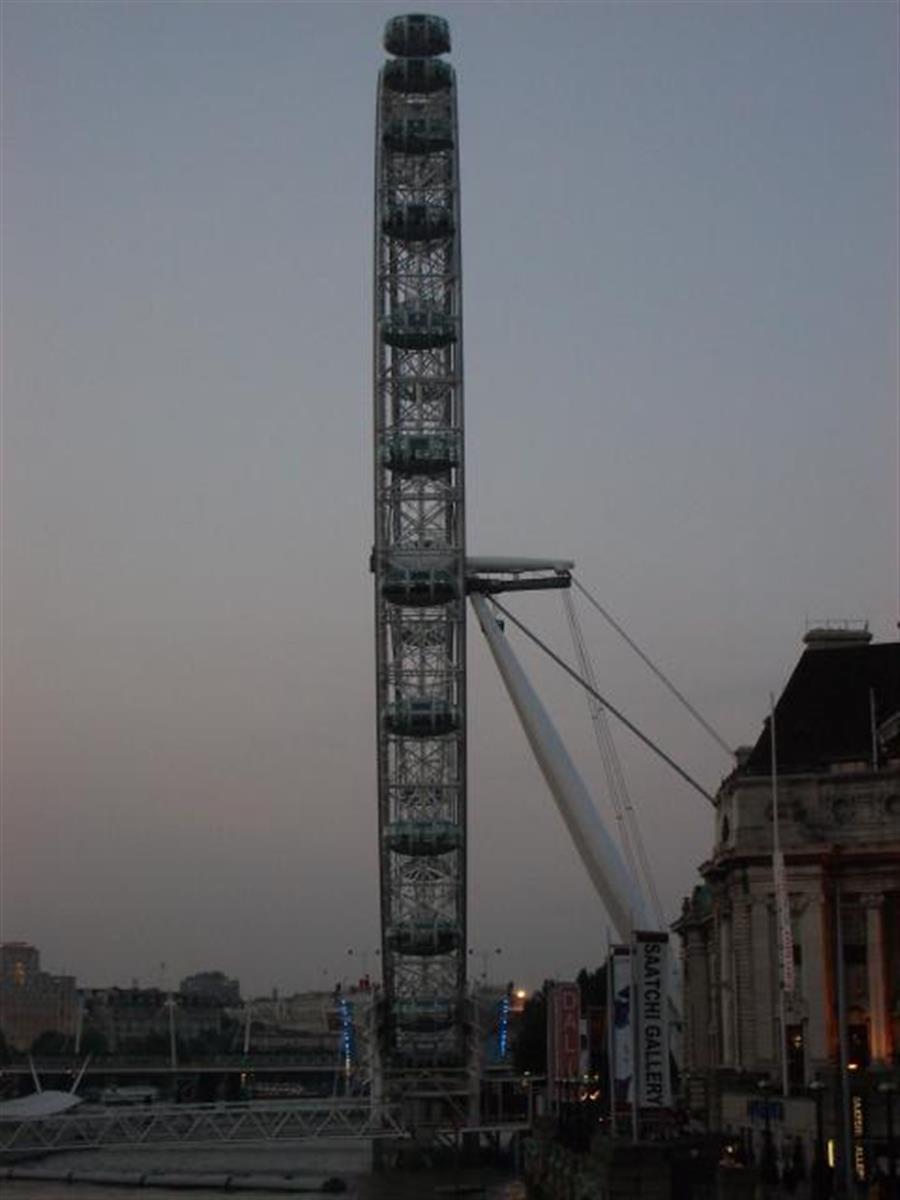 Big Ben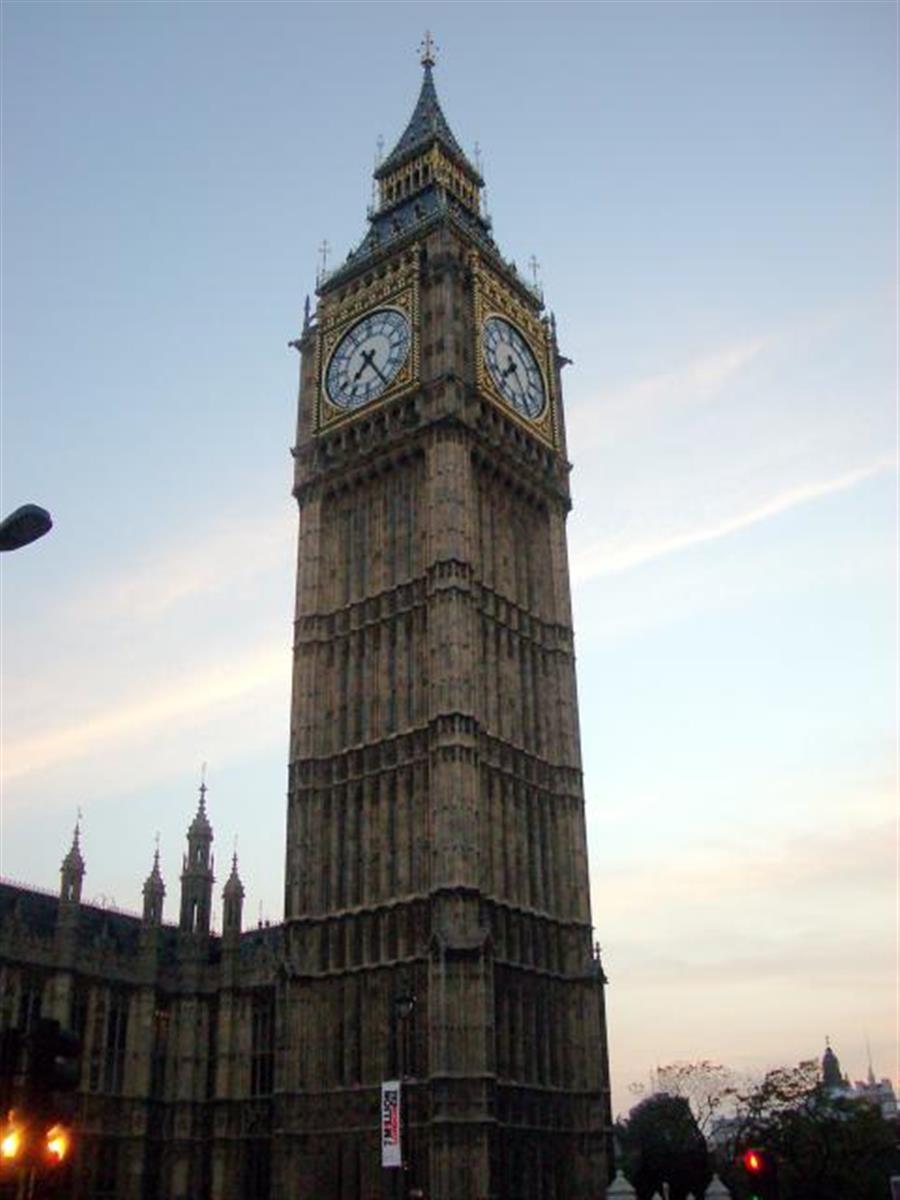 London Eye from the other side of the river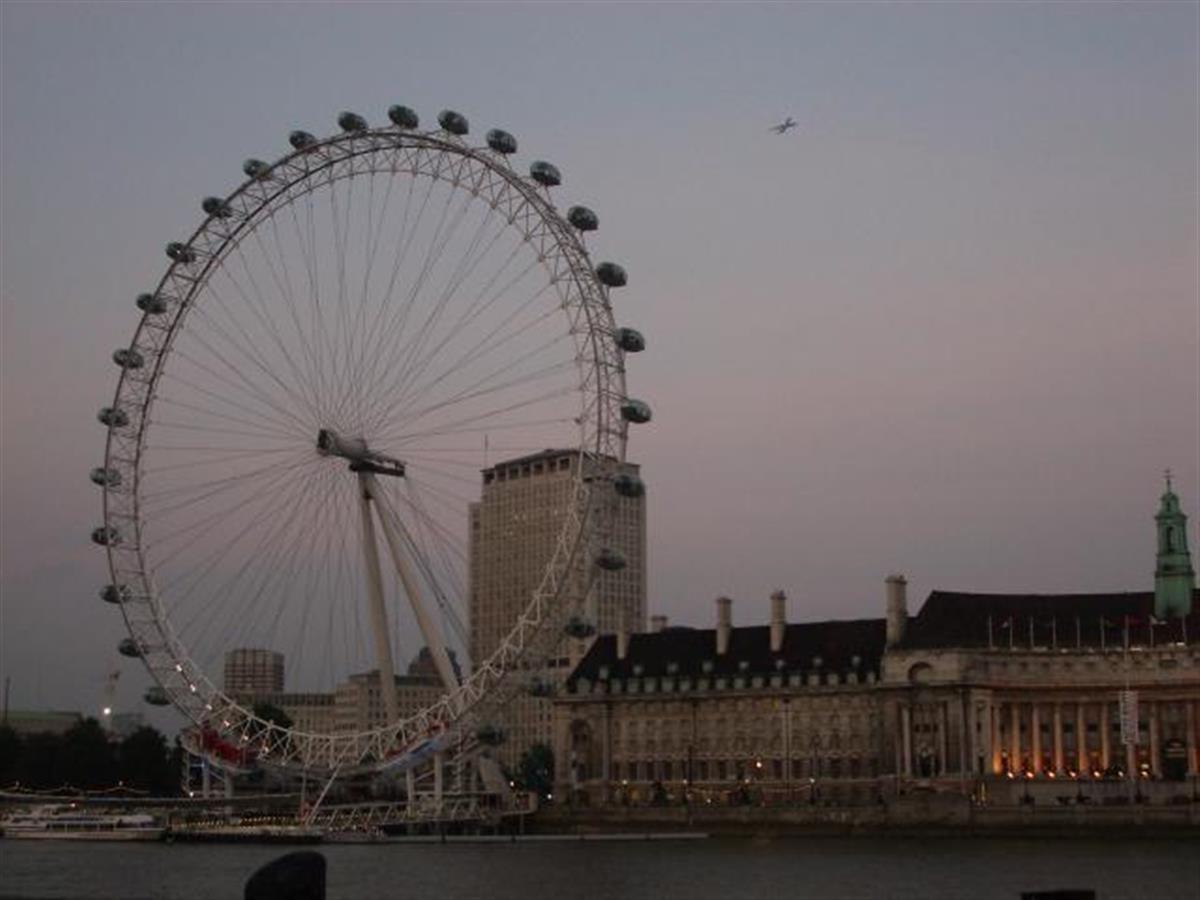 Something is going on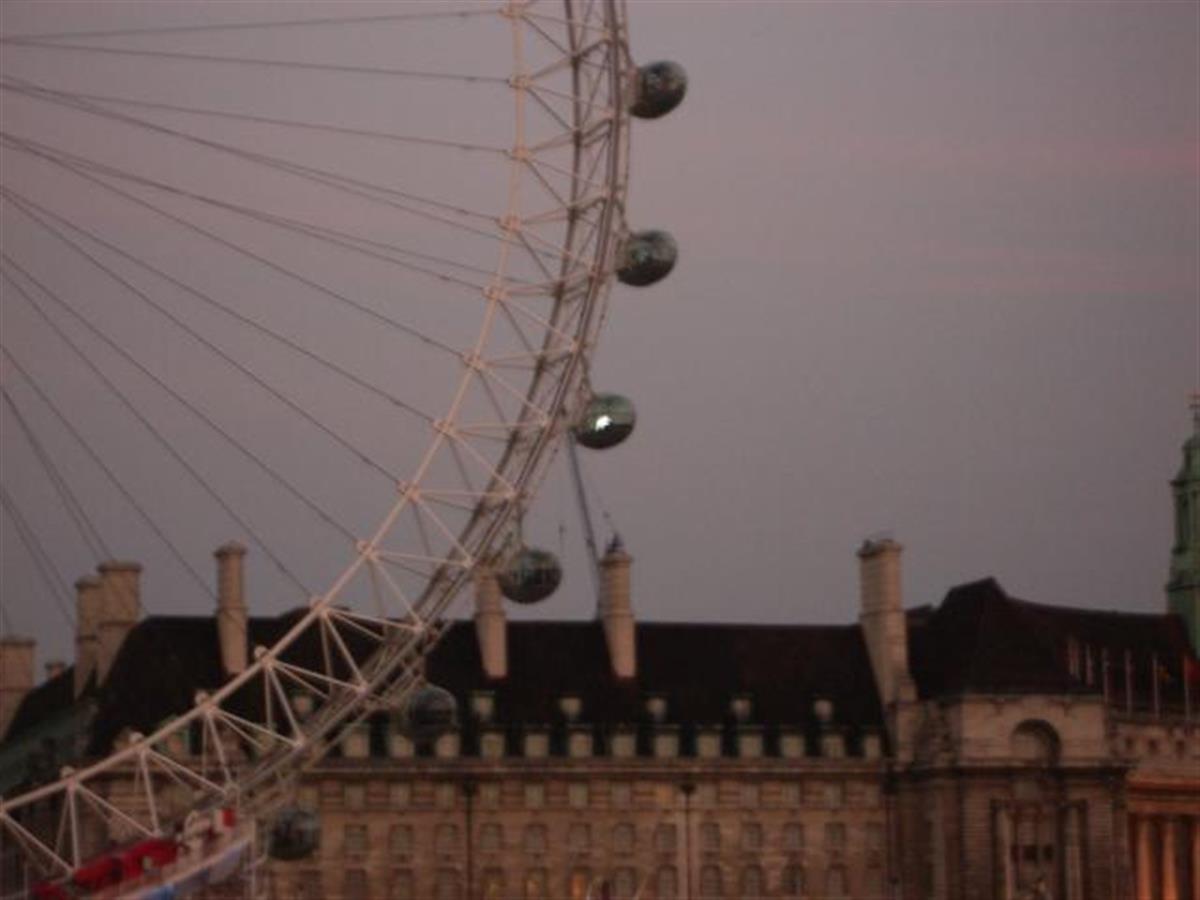 Views from Golden Jubilee Bridges in dusk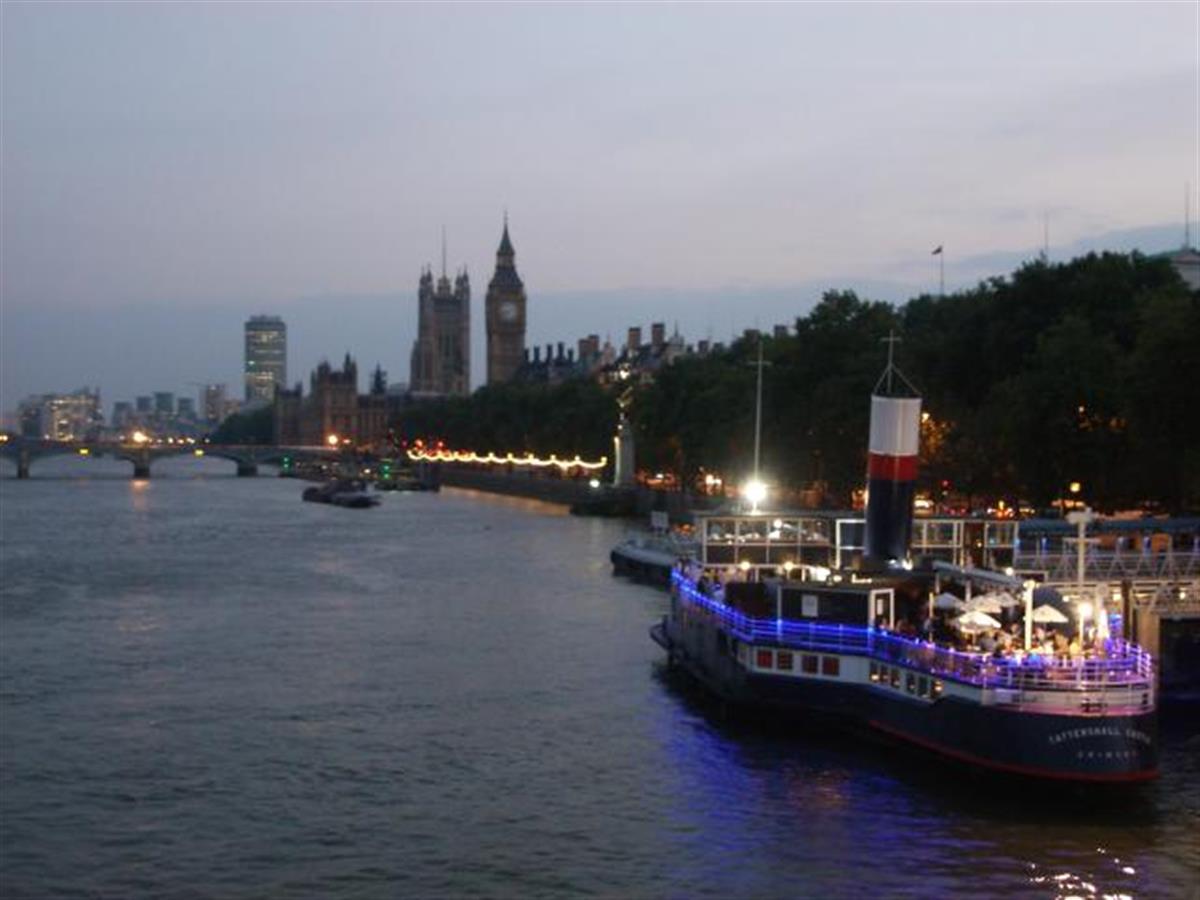 Night views of river Thames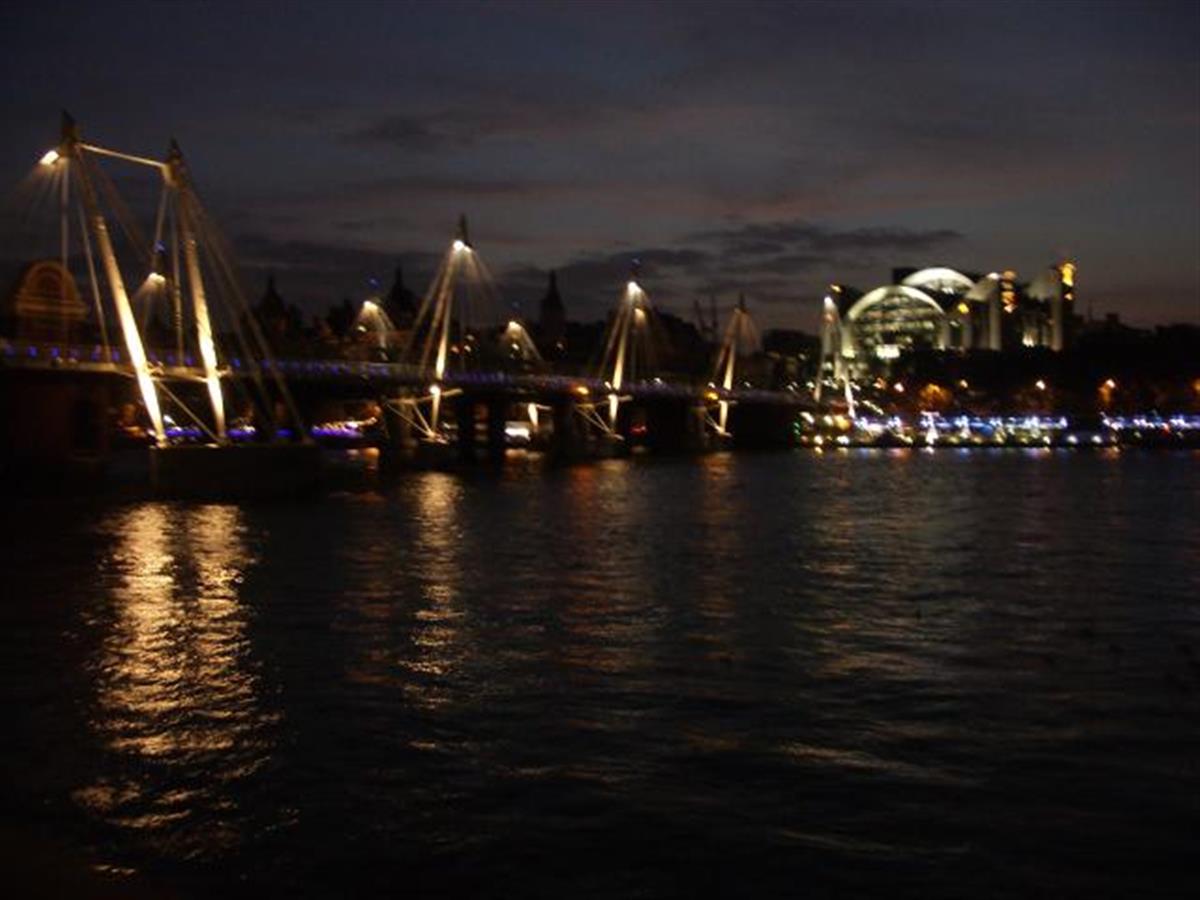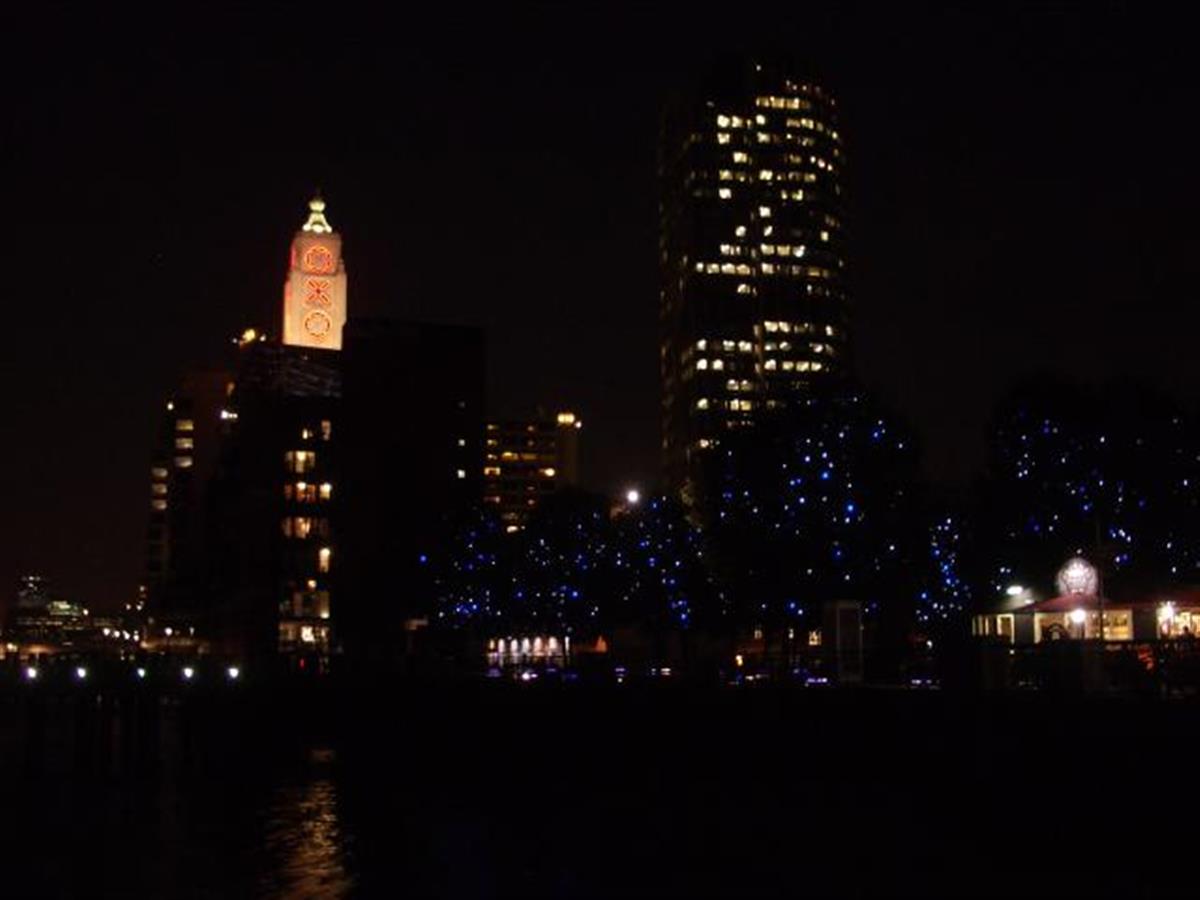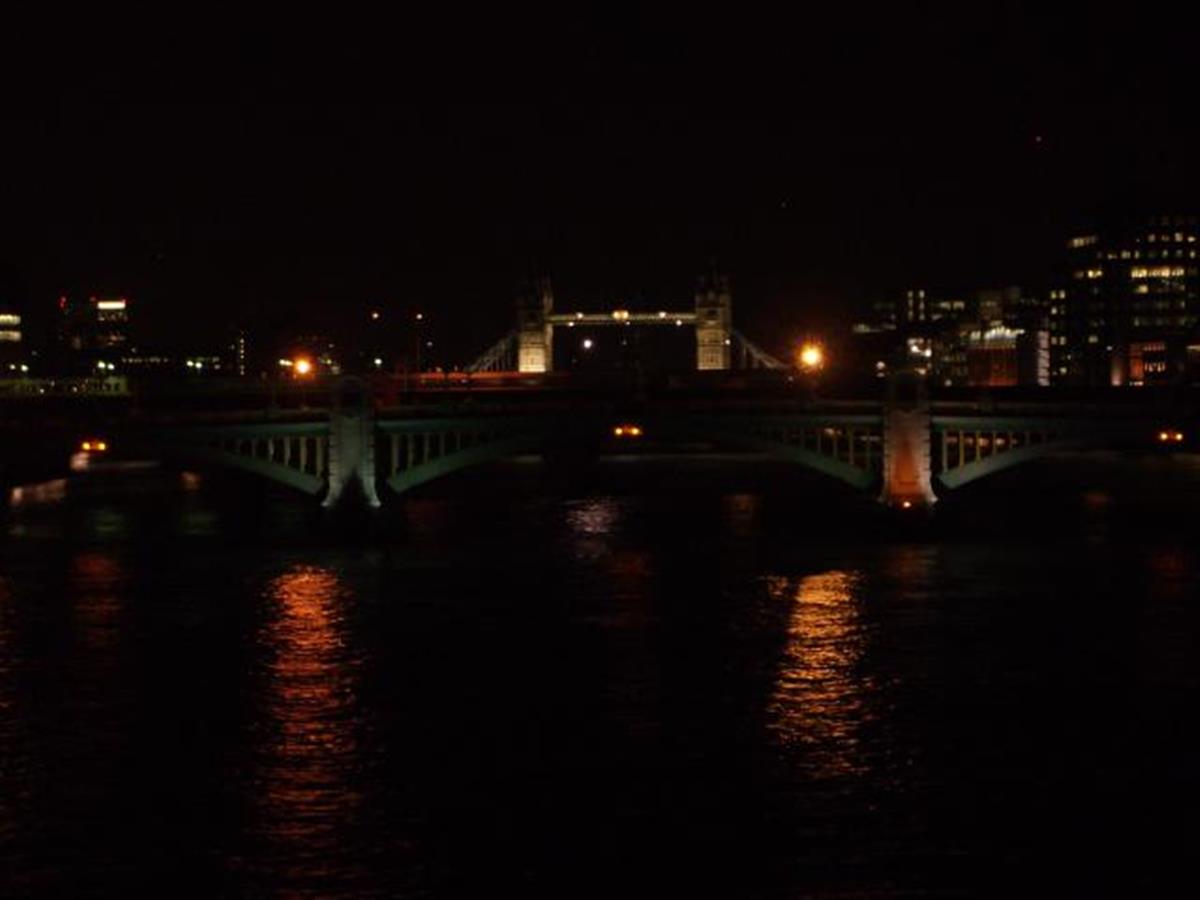 The next evening I wanted to go into the opposite direction. Via Millennium Bridge along river Thames to Tower Bridge, from there to Swiss Re building and then back to St. Paul's Cathedral
In front of the hotel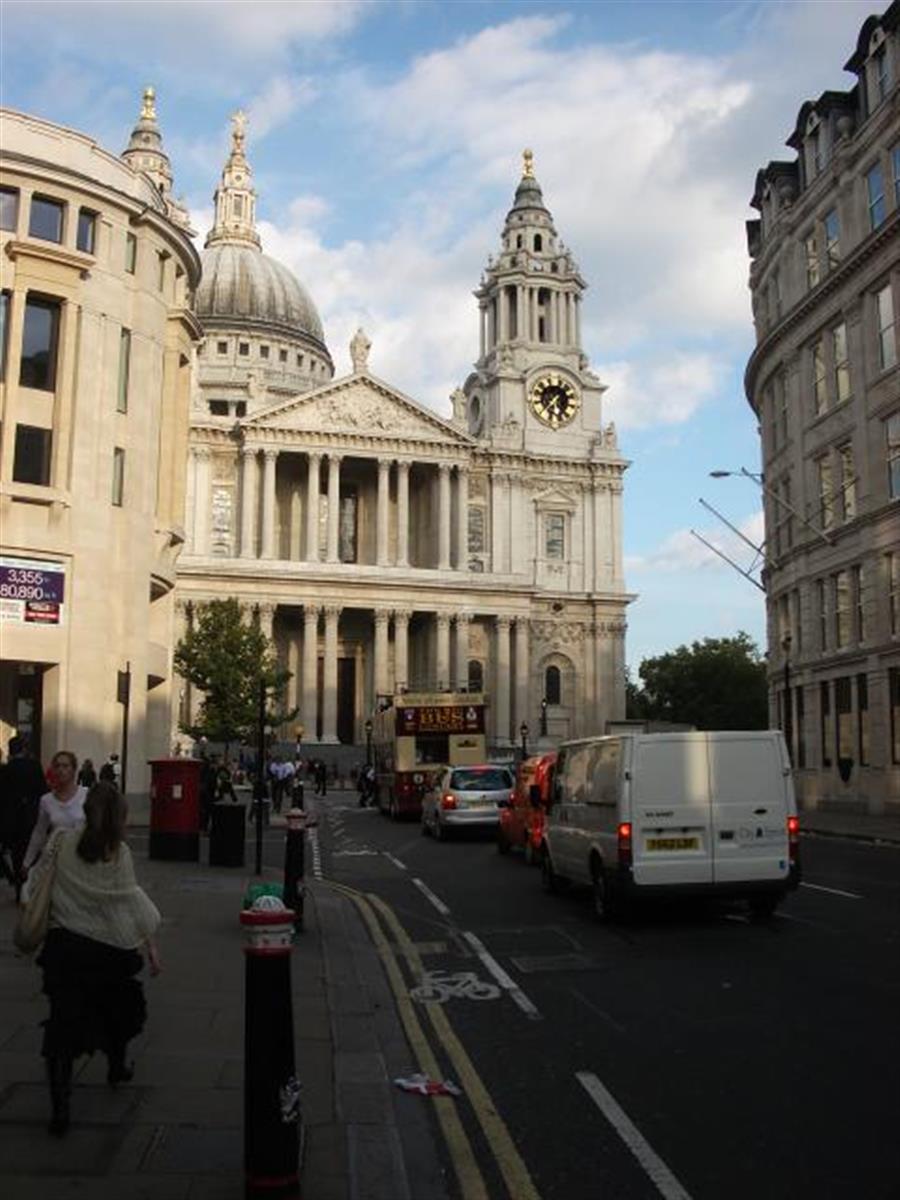 In front of St. Paul's Cathedral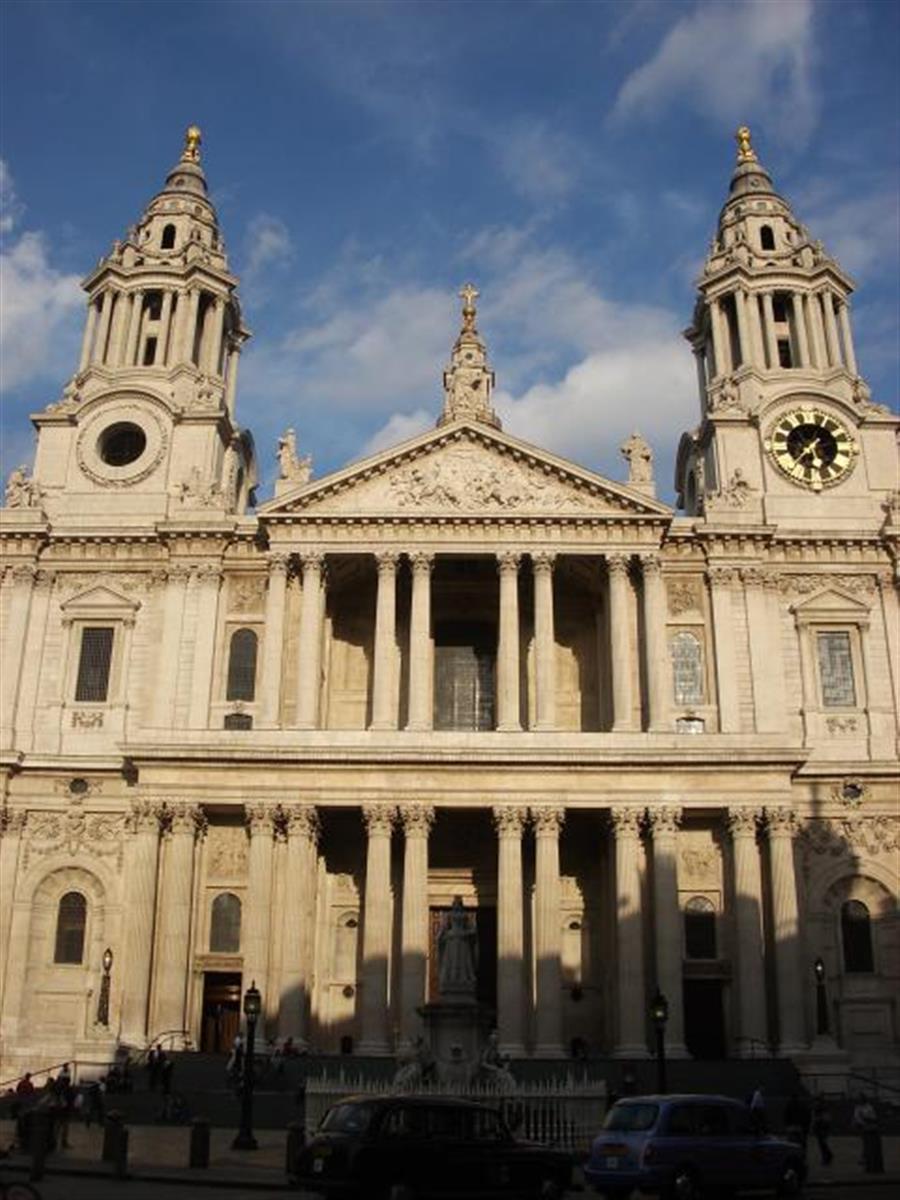 Salvation Army as built a hyper modern building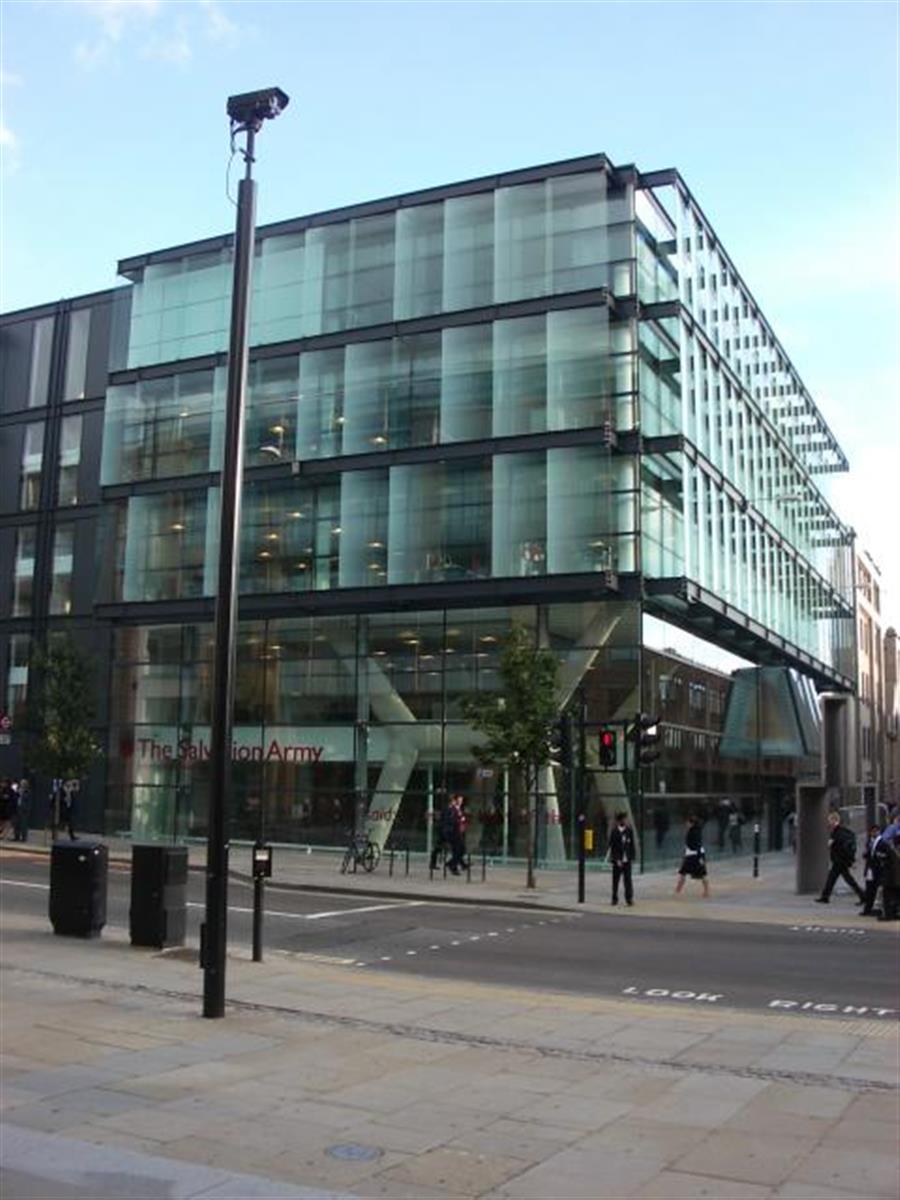 Millennium Bridge of Sir Norman Foster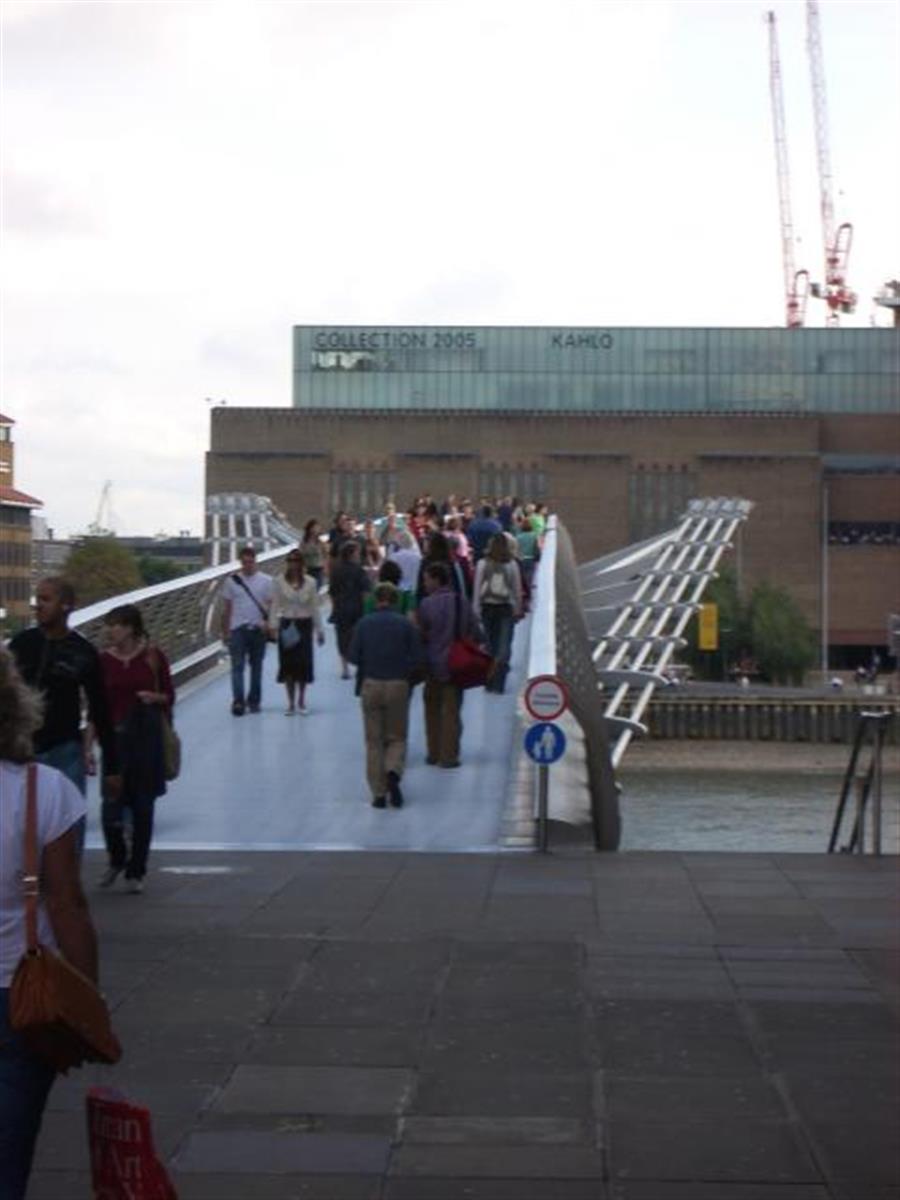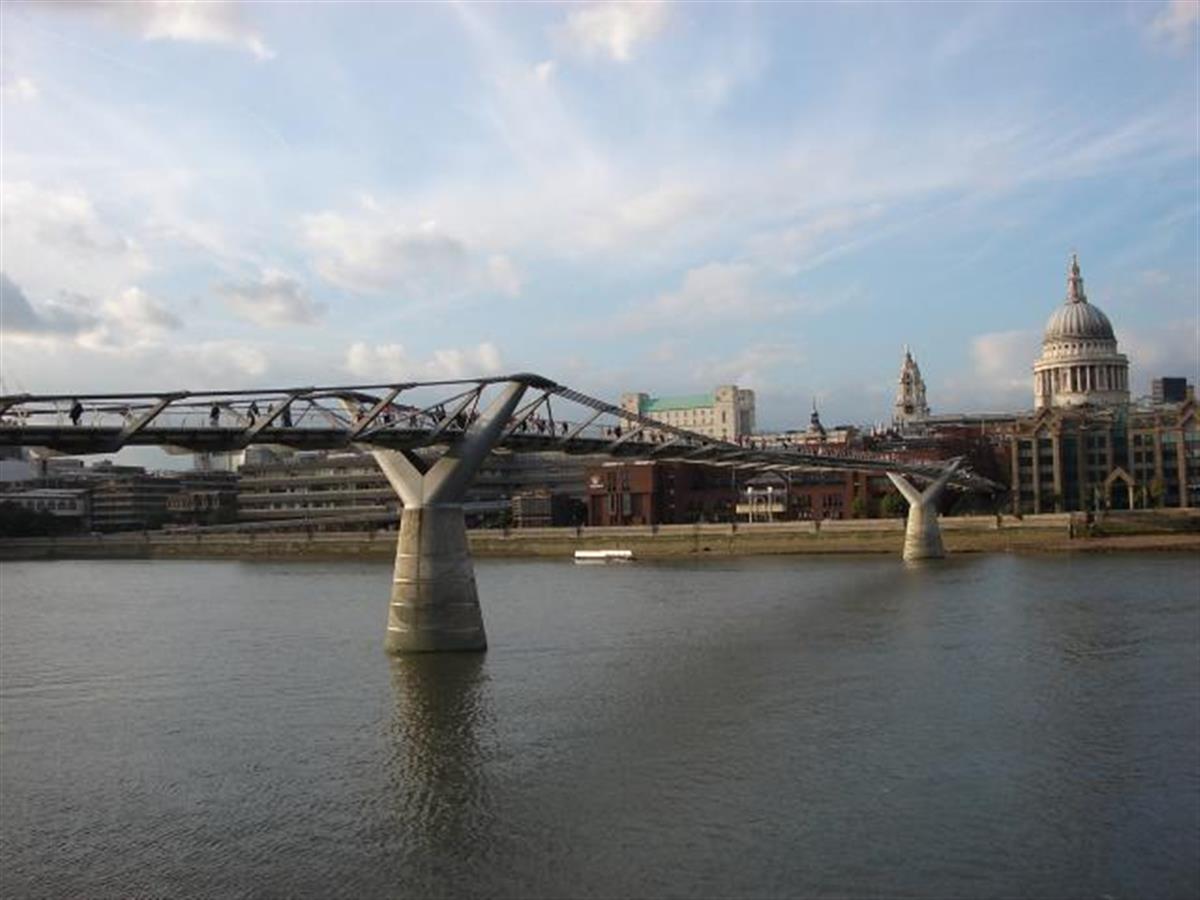 On the opposite side Tate Modern Gallery in an old power plant building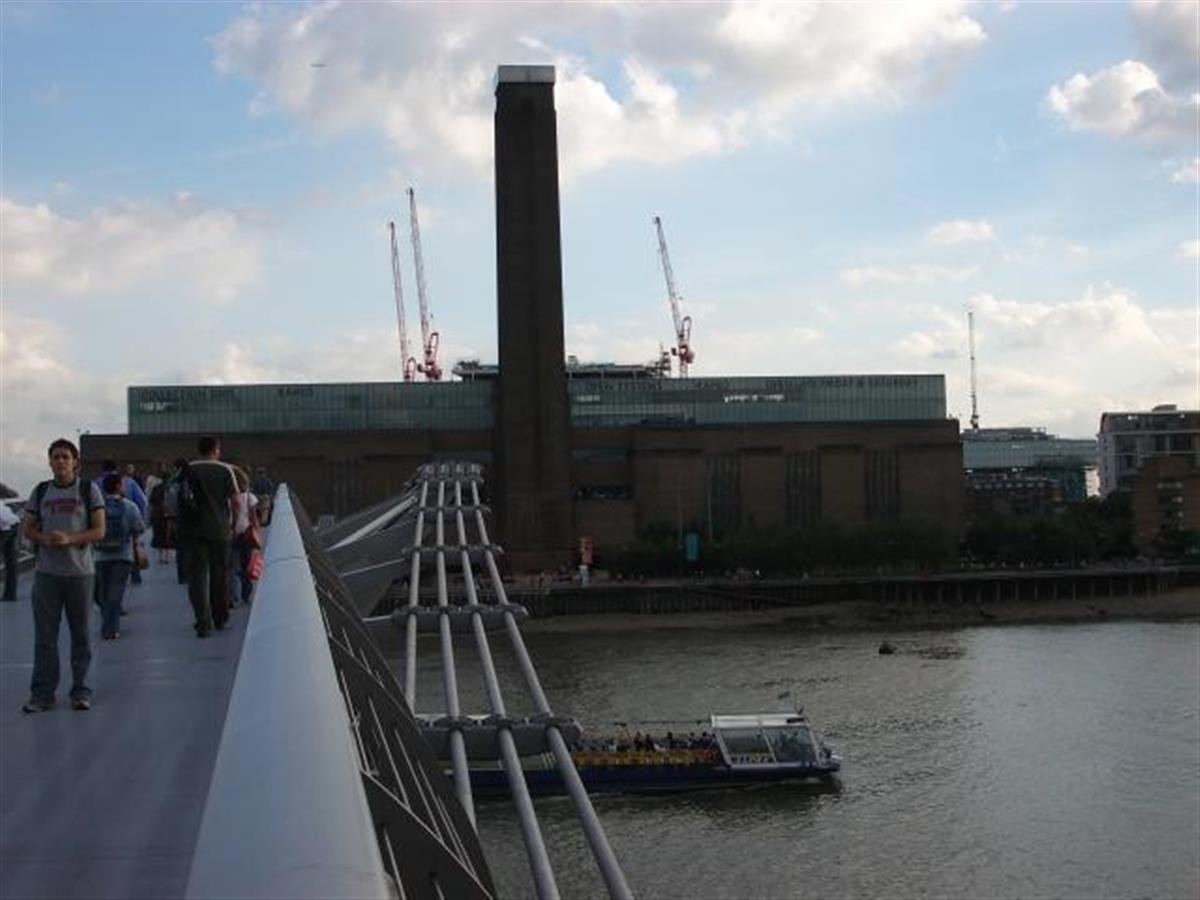 Shakespeare Globe Theatre can be seen from the bridge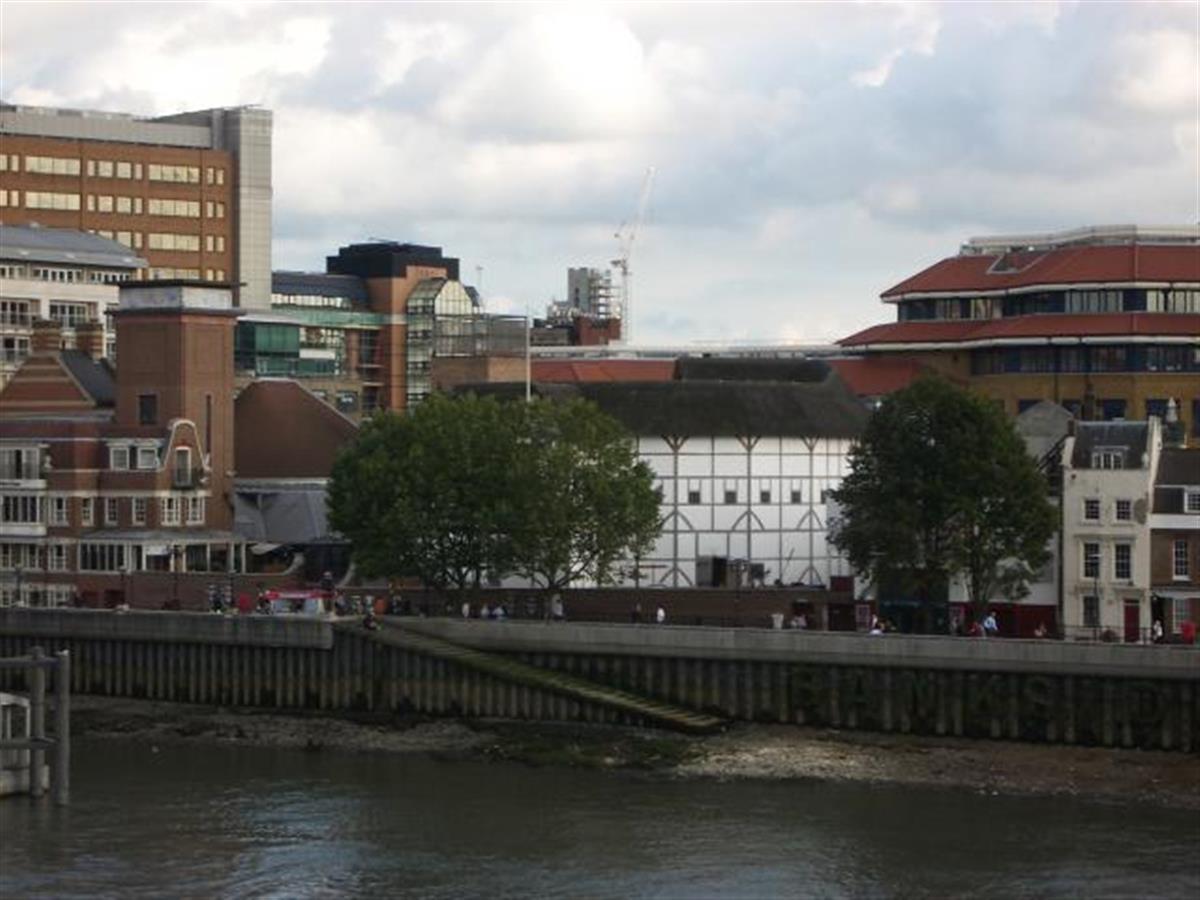 Directly at Globe Theatre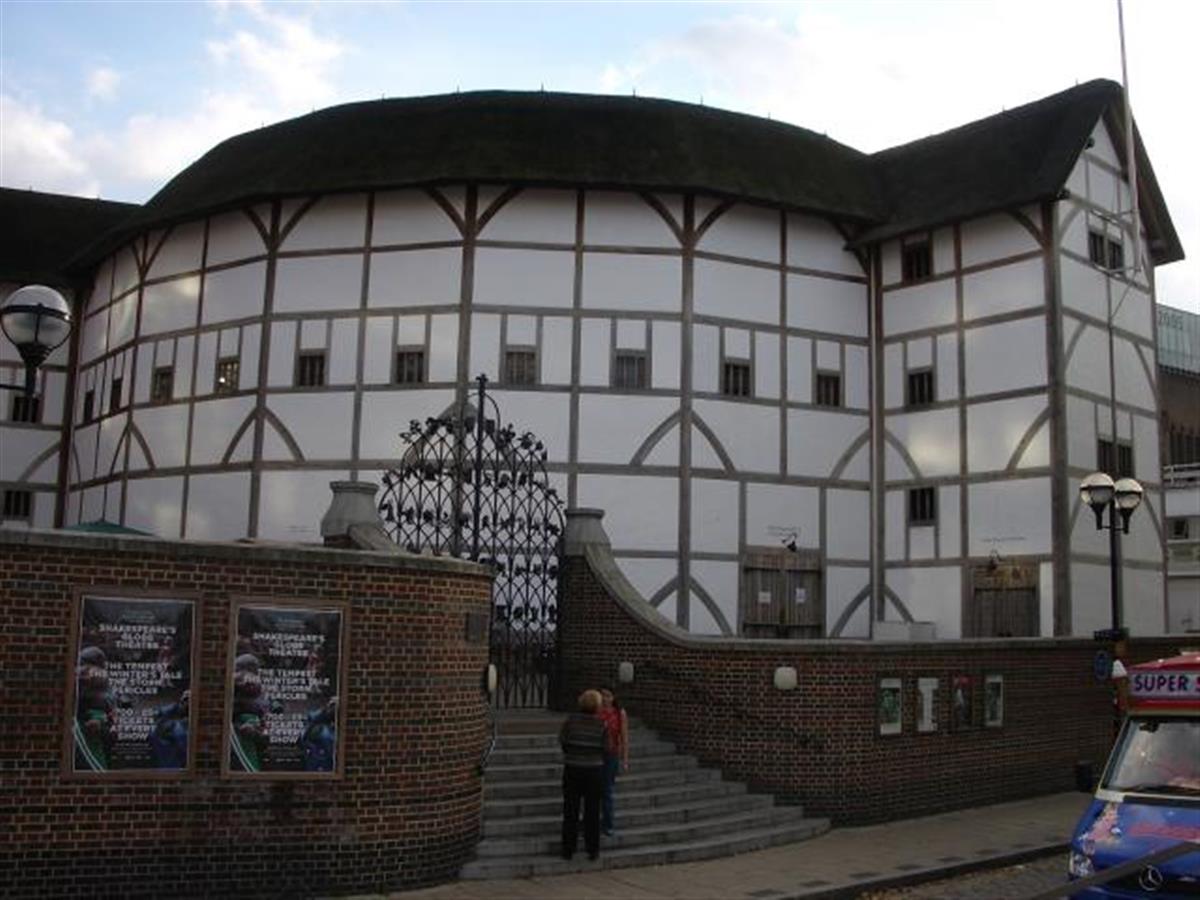 Swiss Re Building comes closer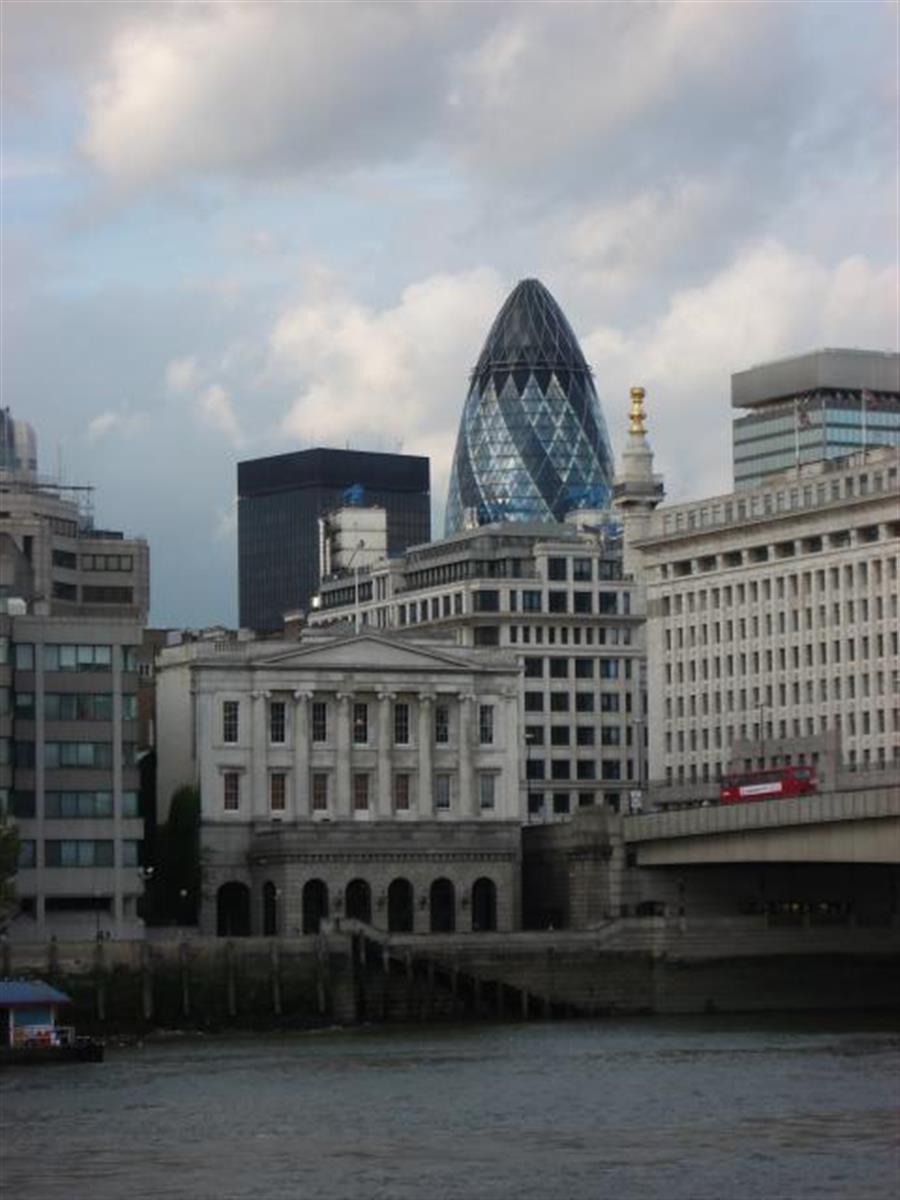 HMS Belfast is a museum boat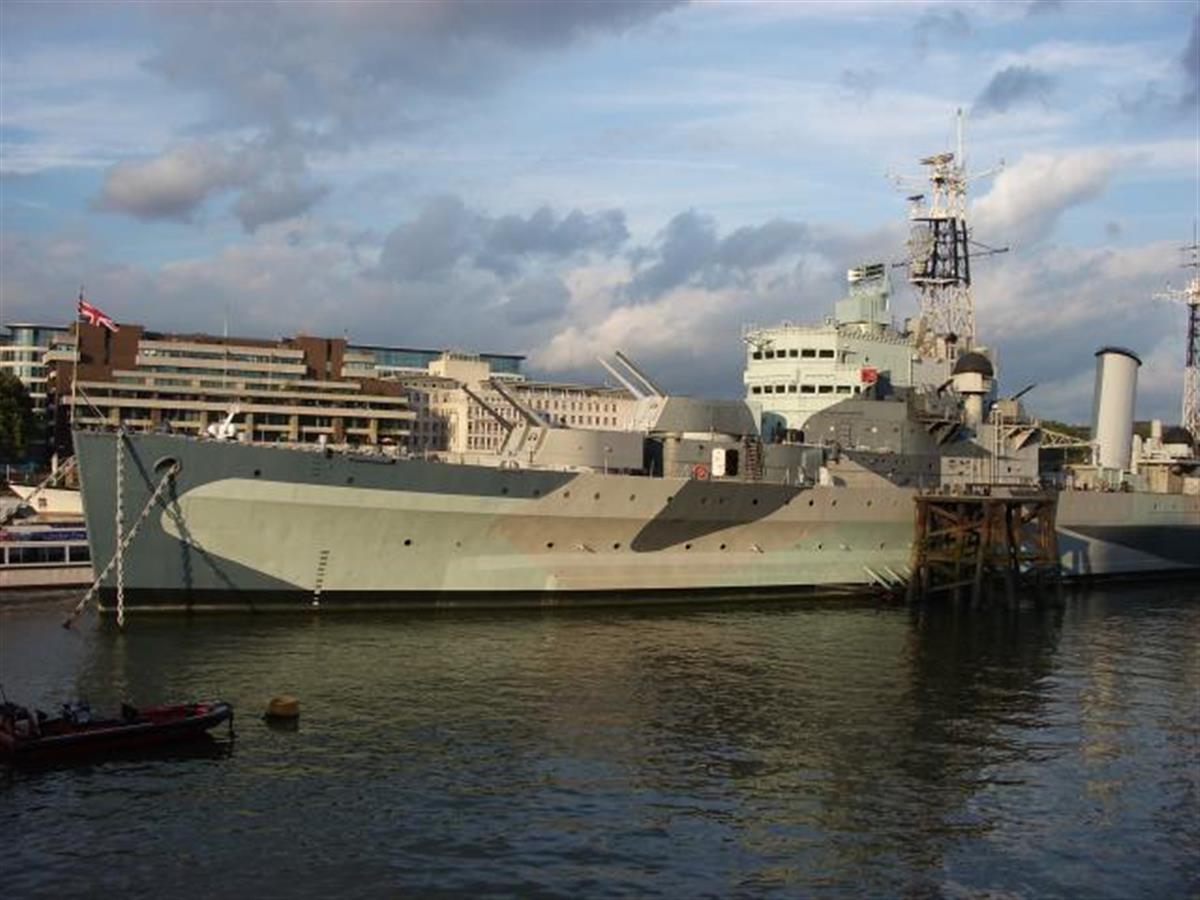 Tower Bridge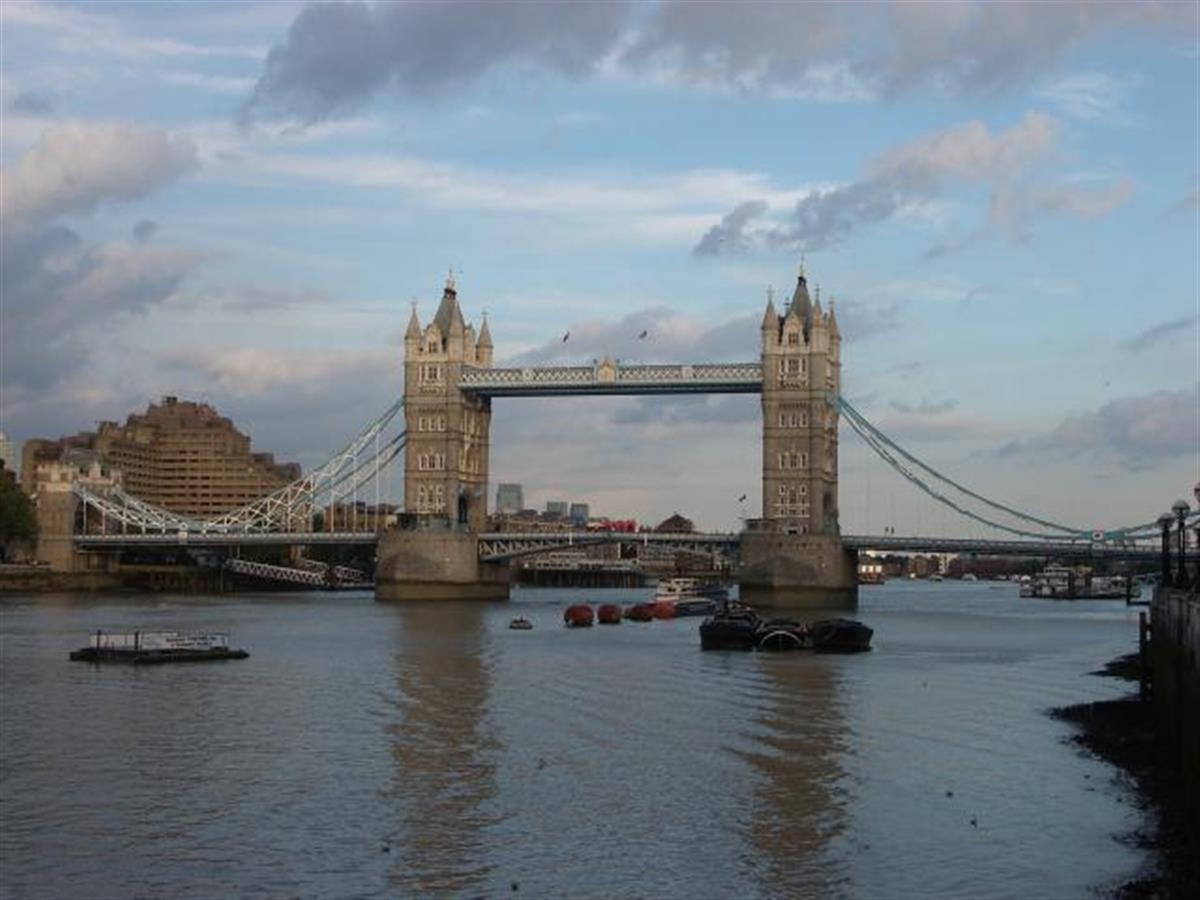 London City Hall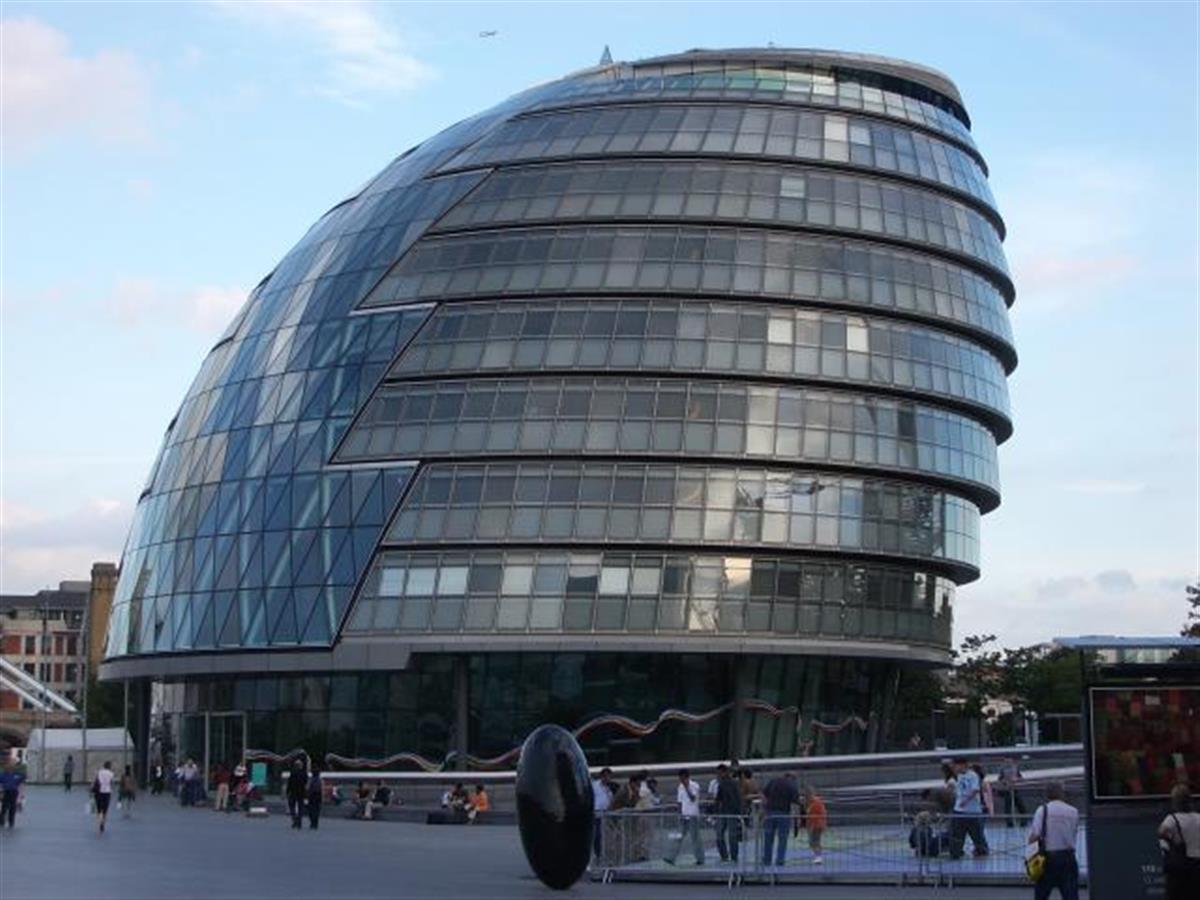 View to London Tower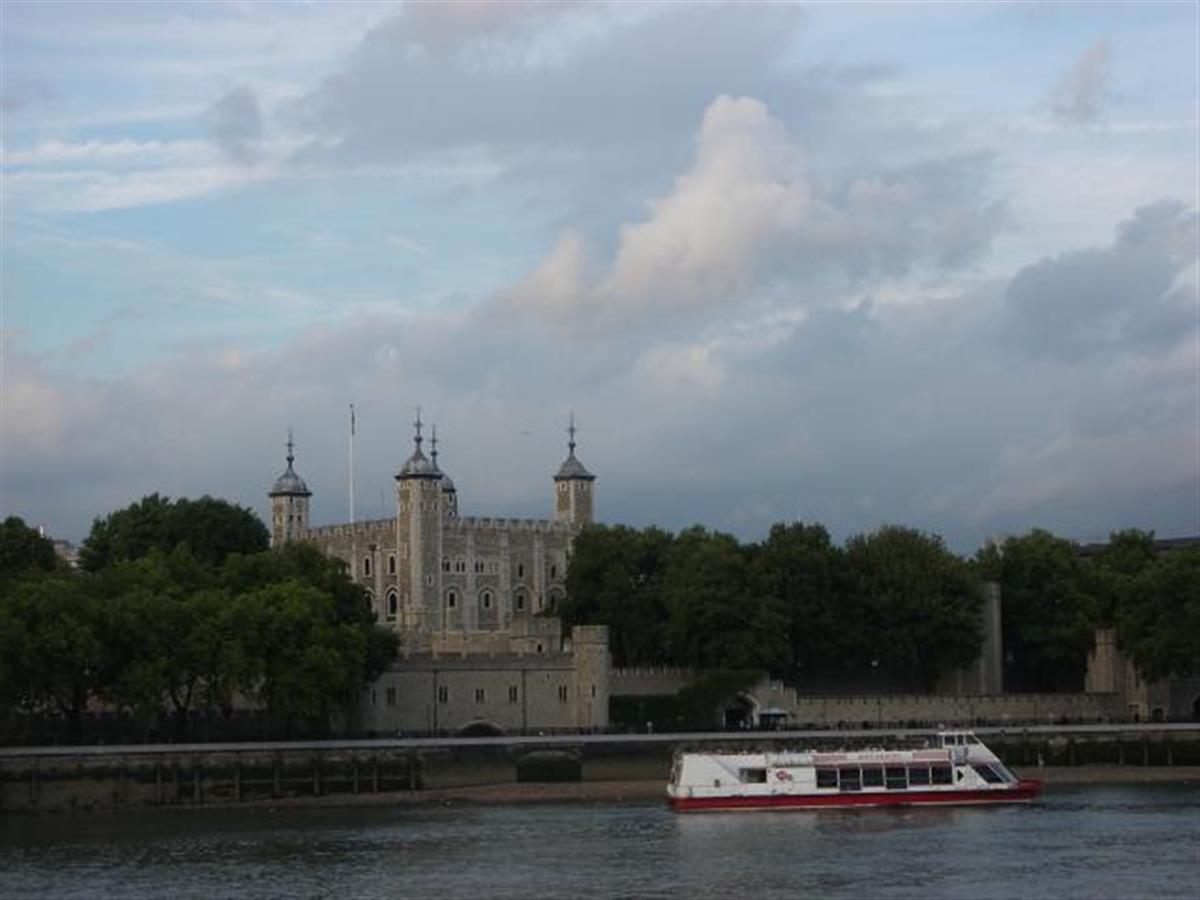 Swiss Re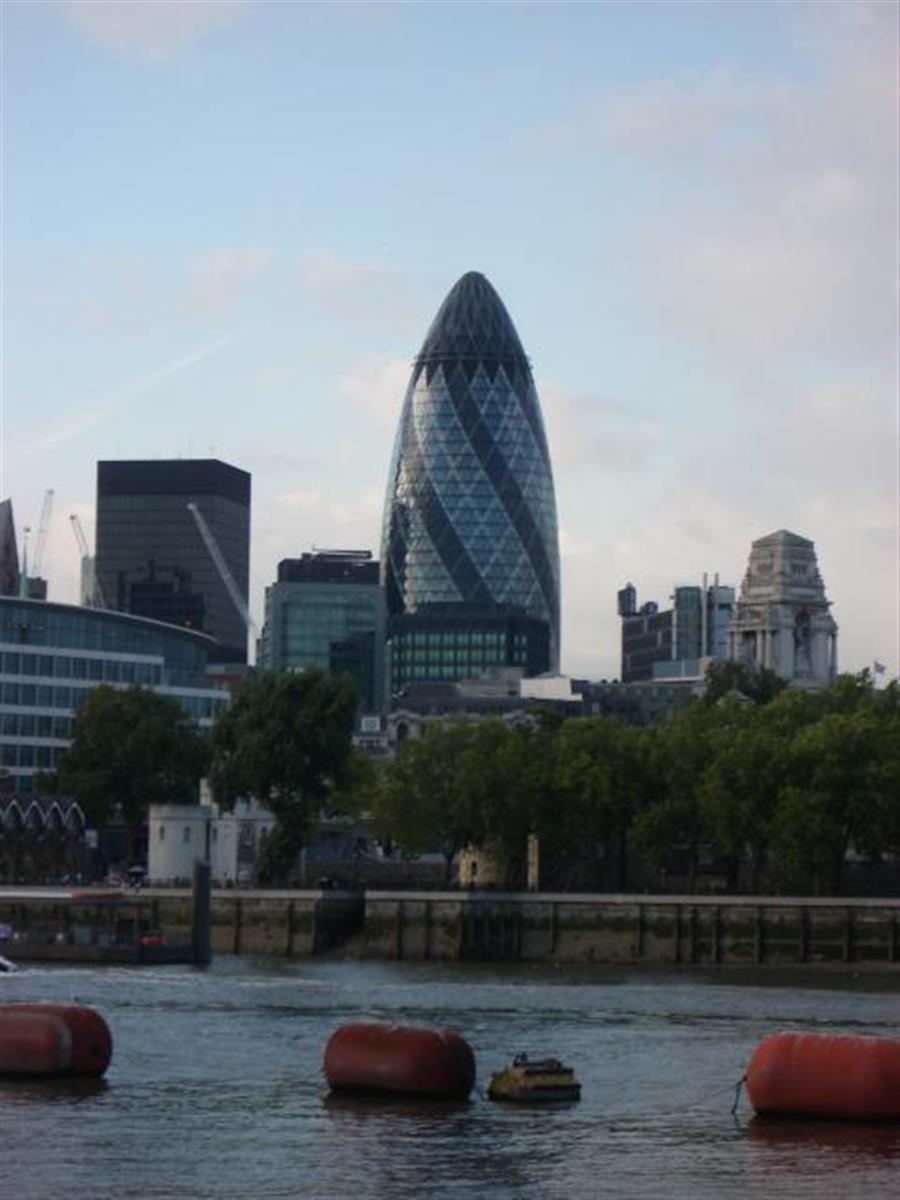 Docklands and Canary Wharf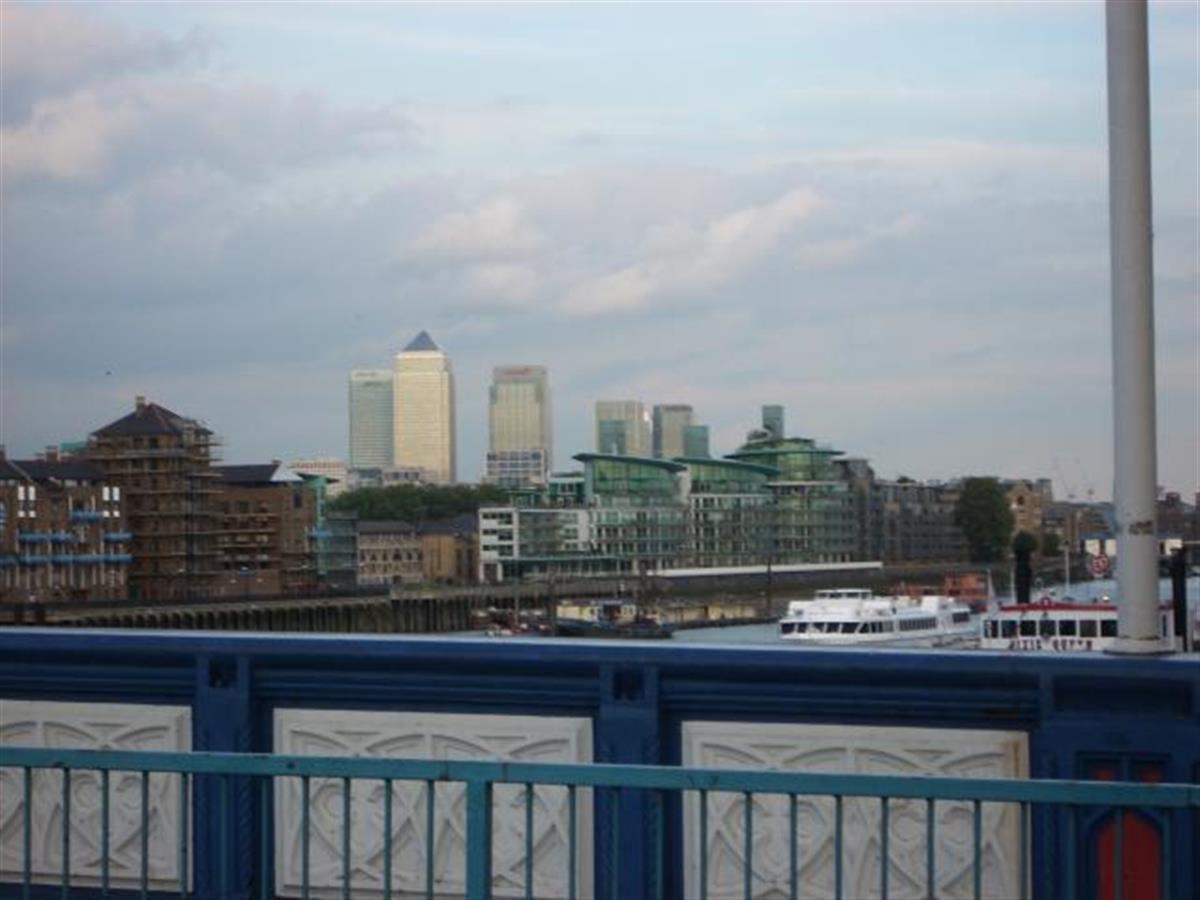 I cross Tower Bridge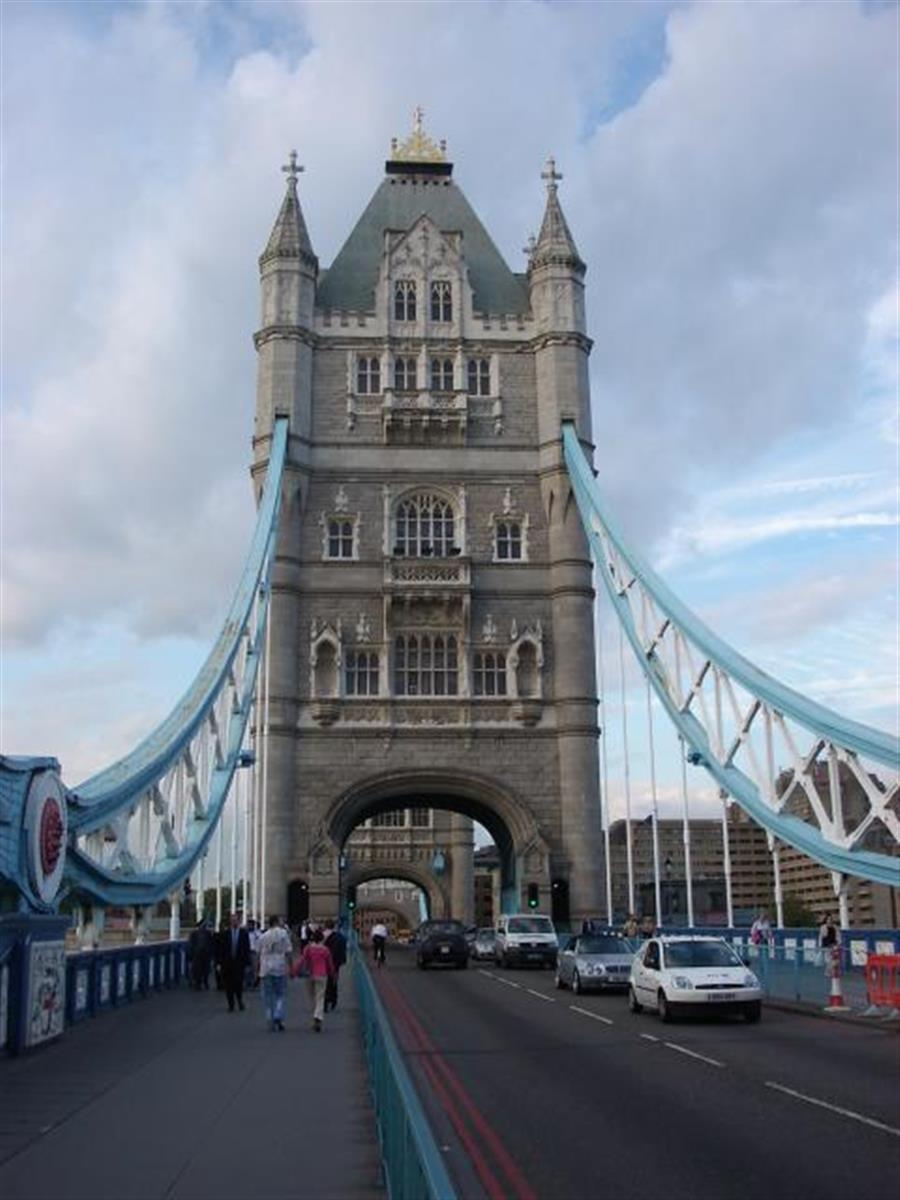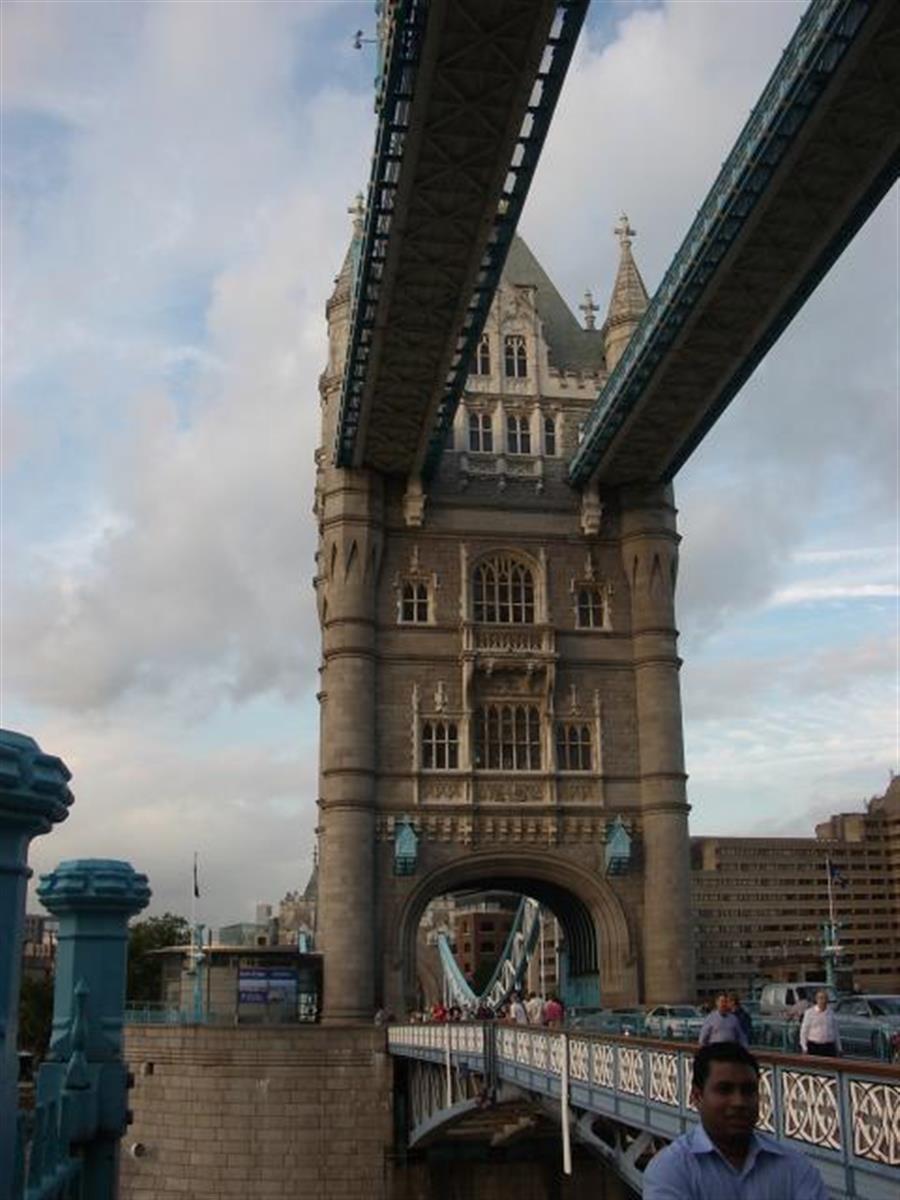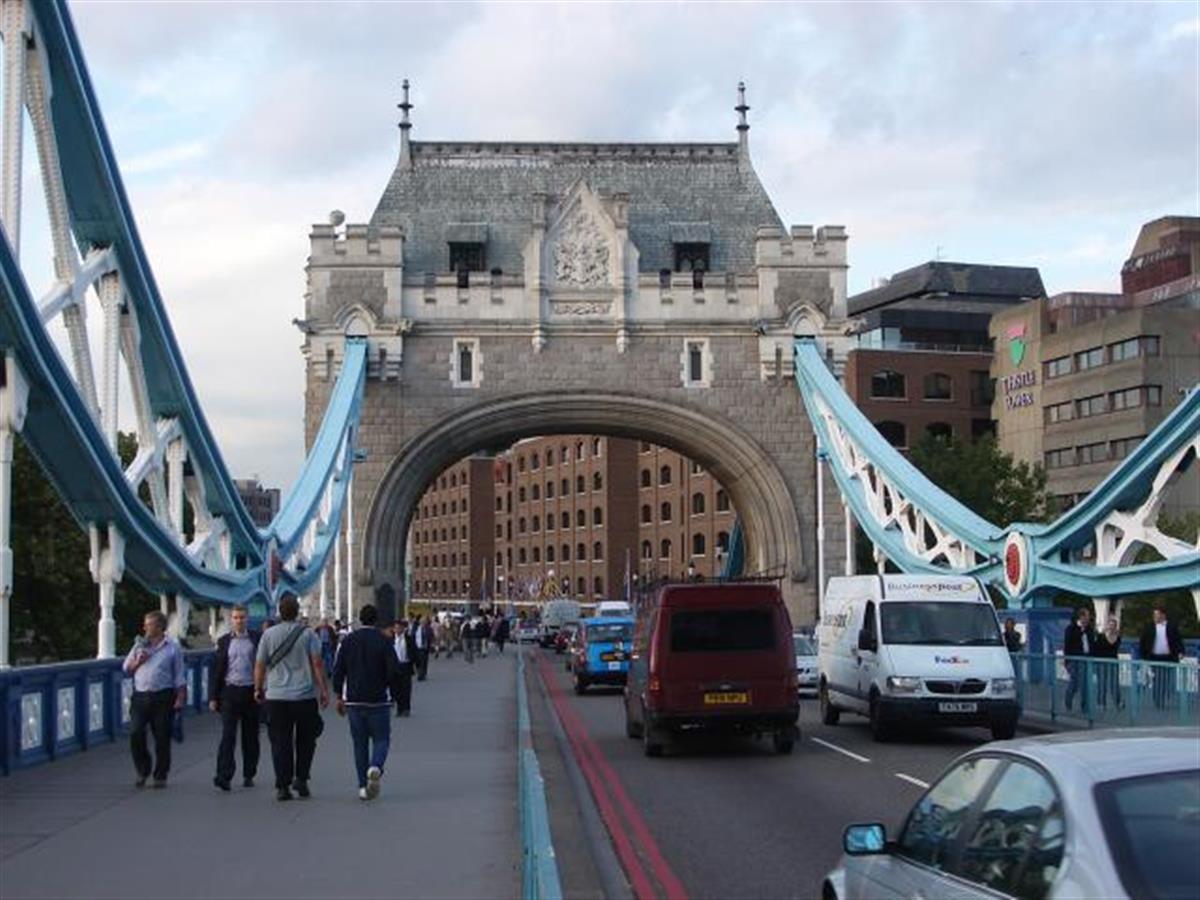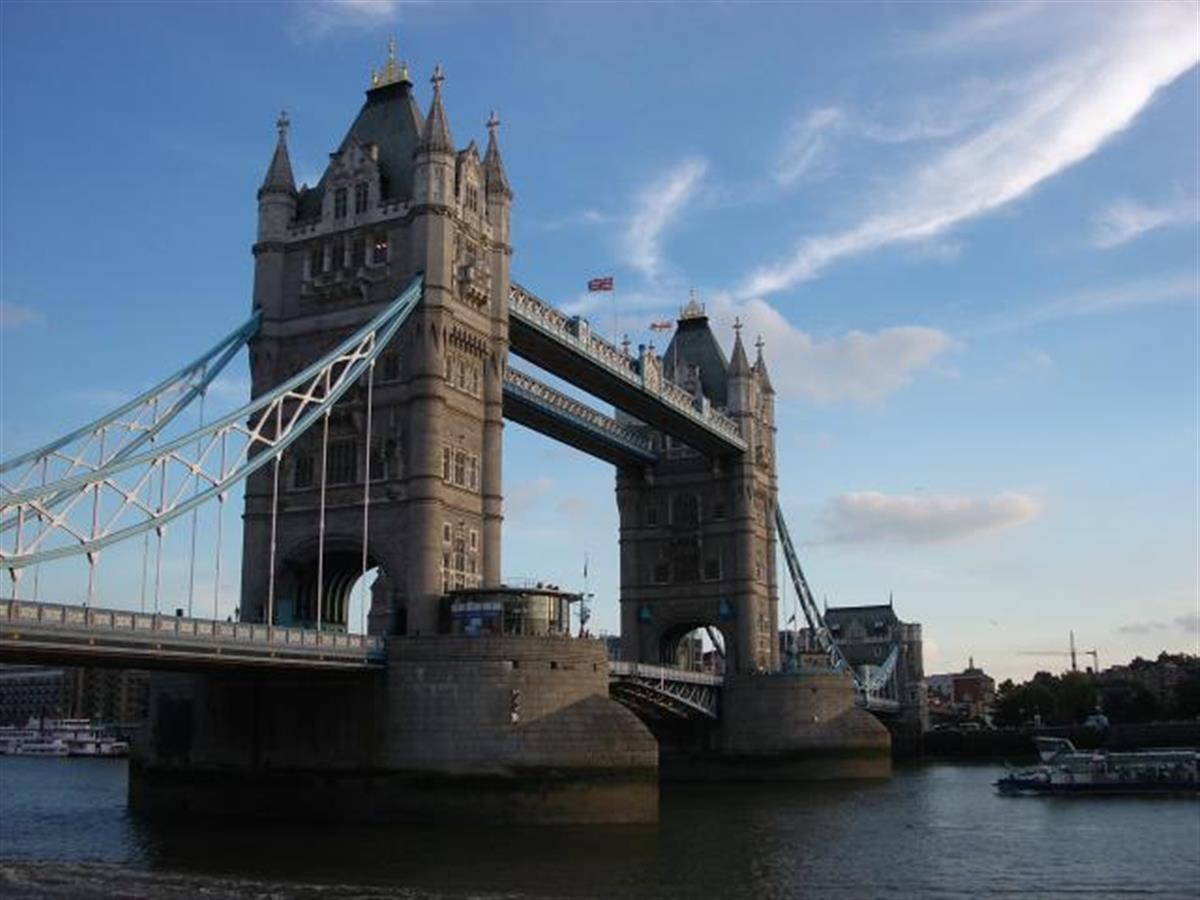 The Tower


Evening mood at river Thames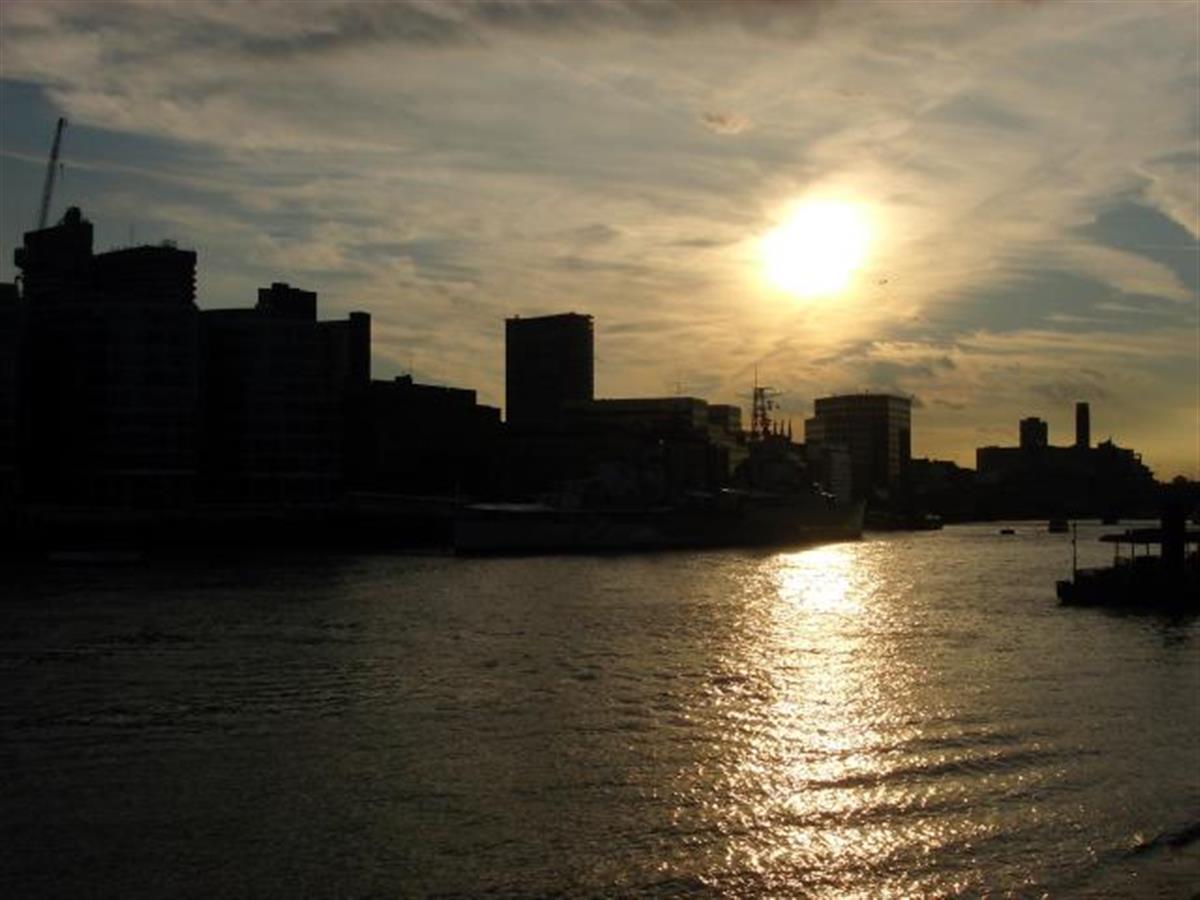 Big yacht with helicopter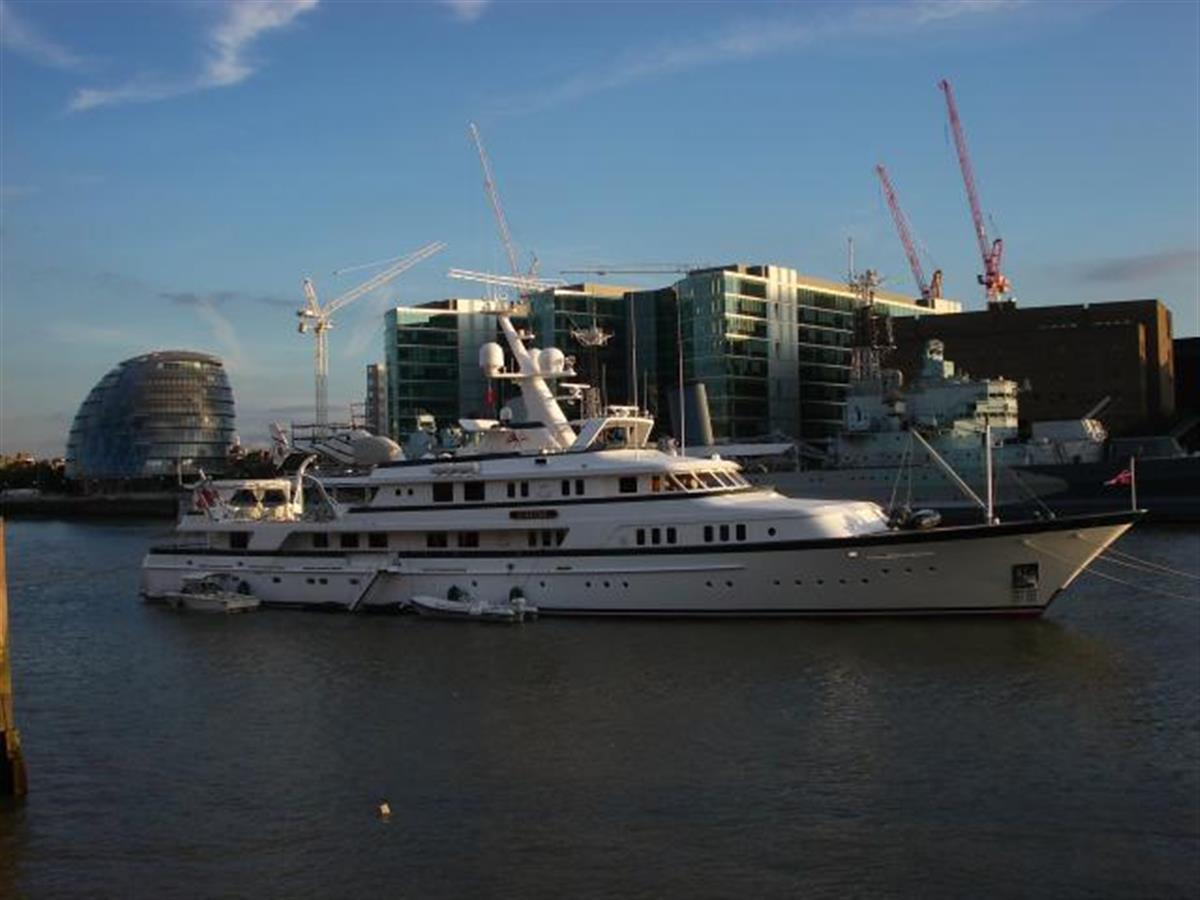 Approaching Swiss Re Building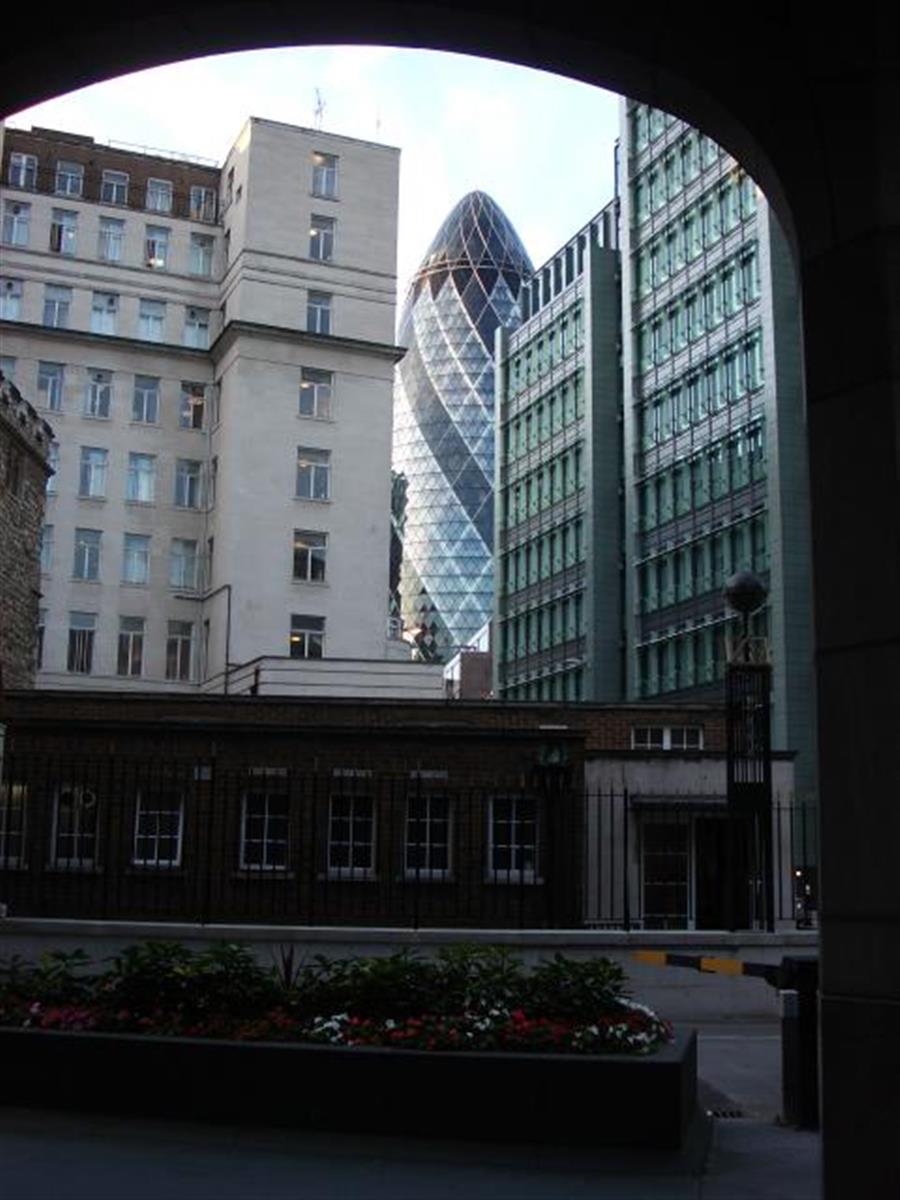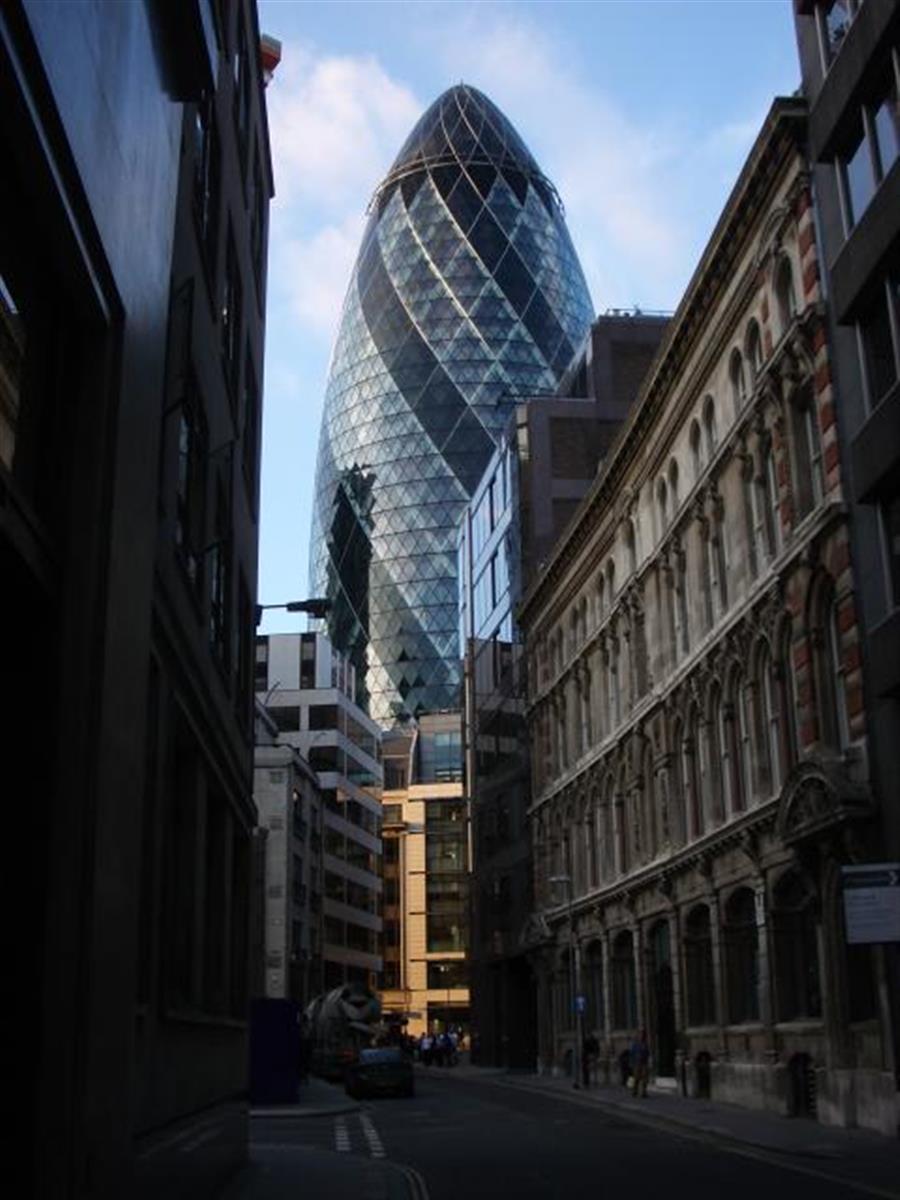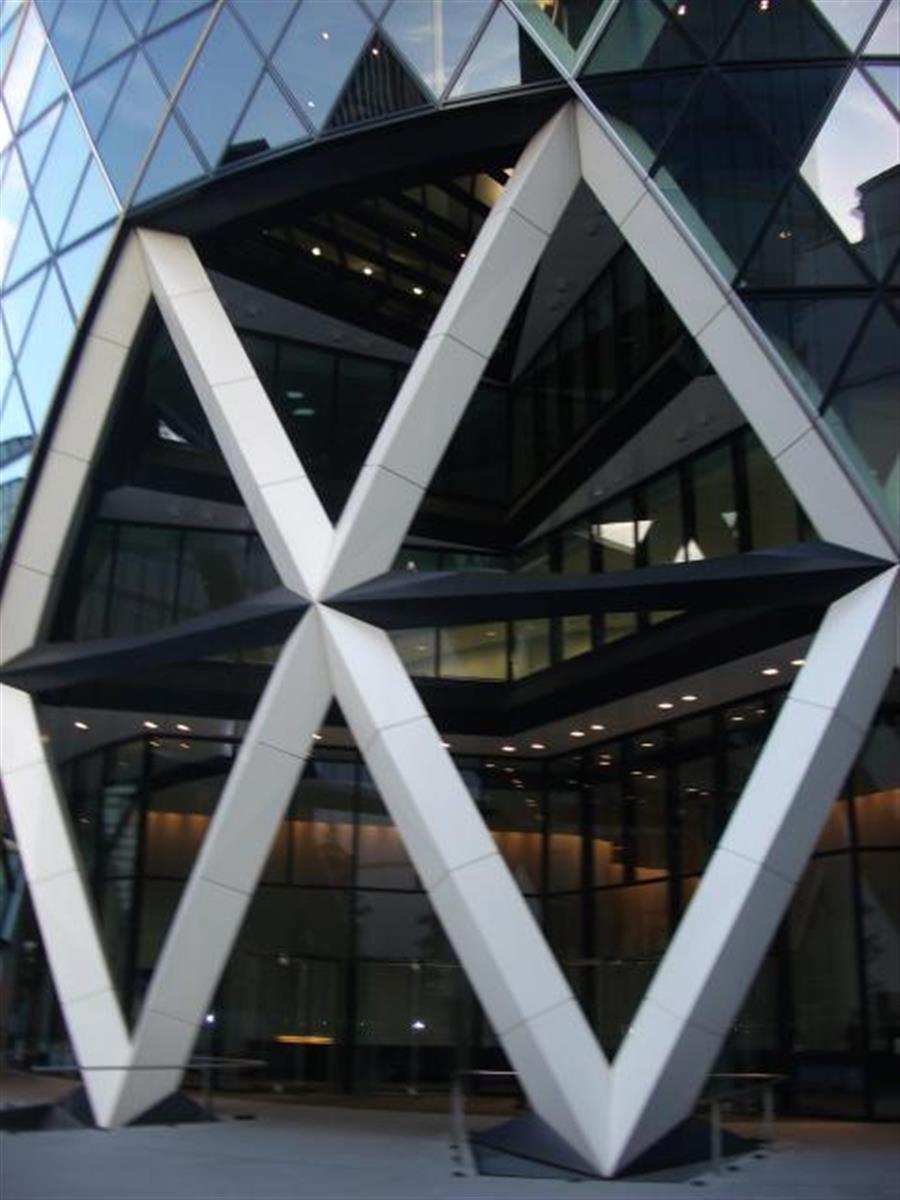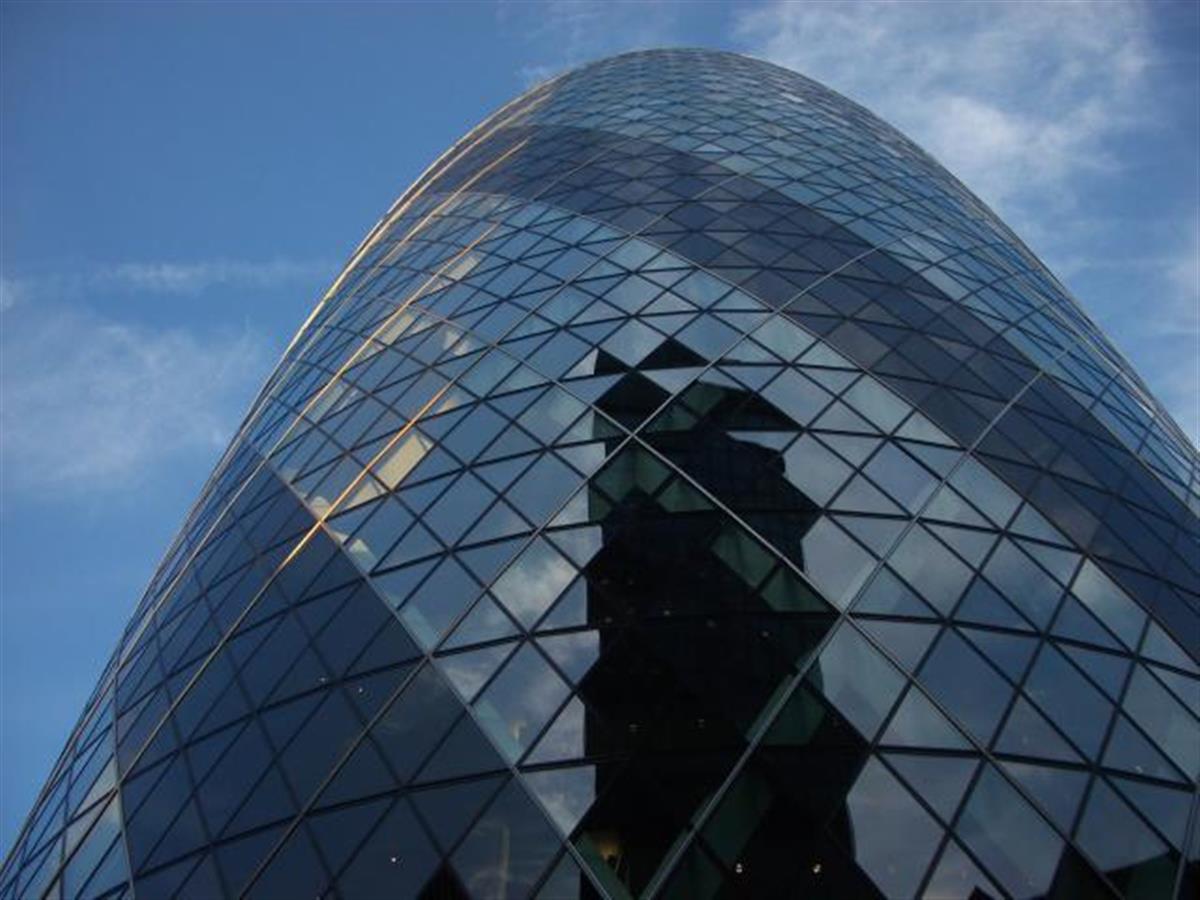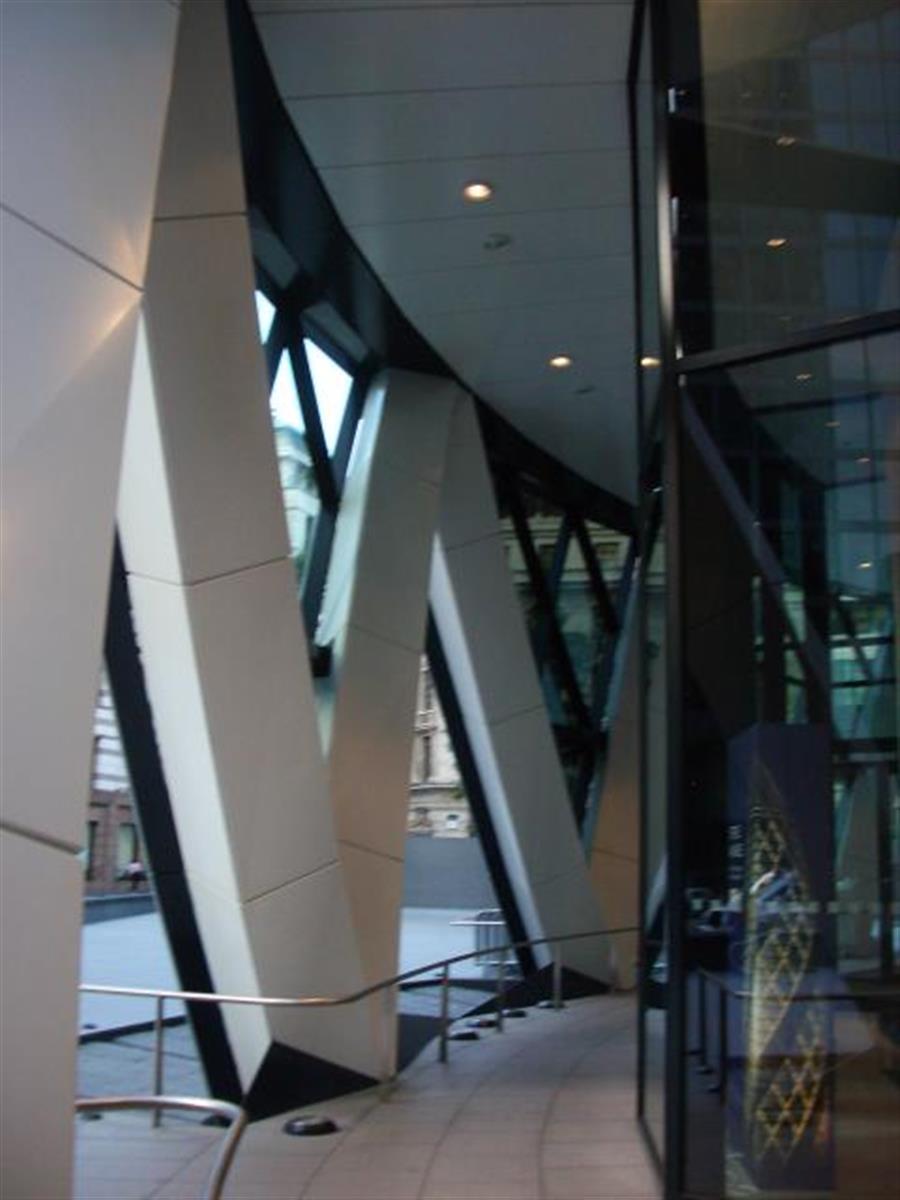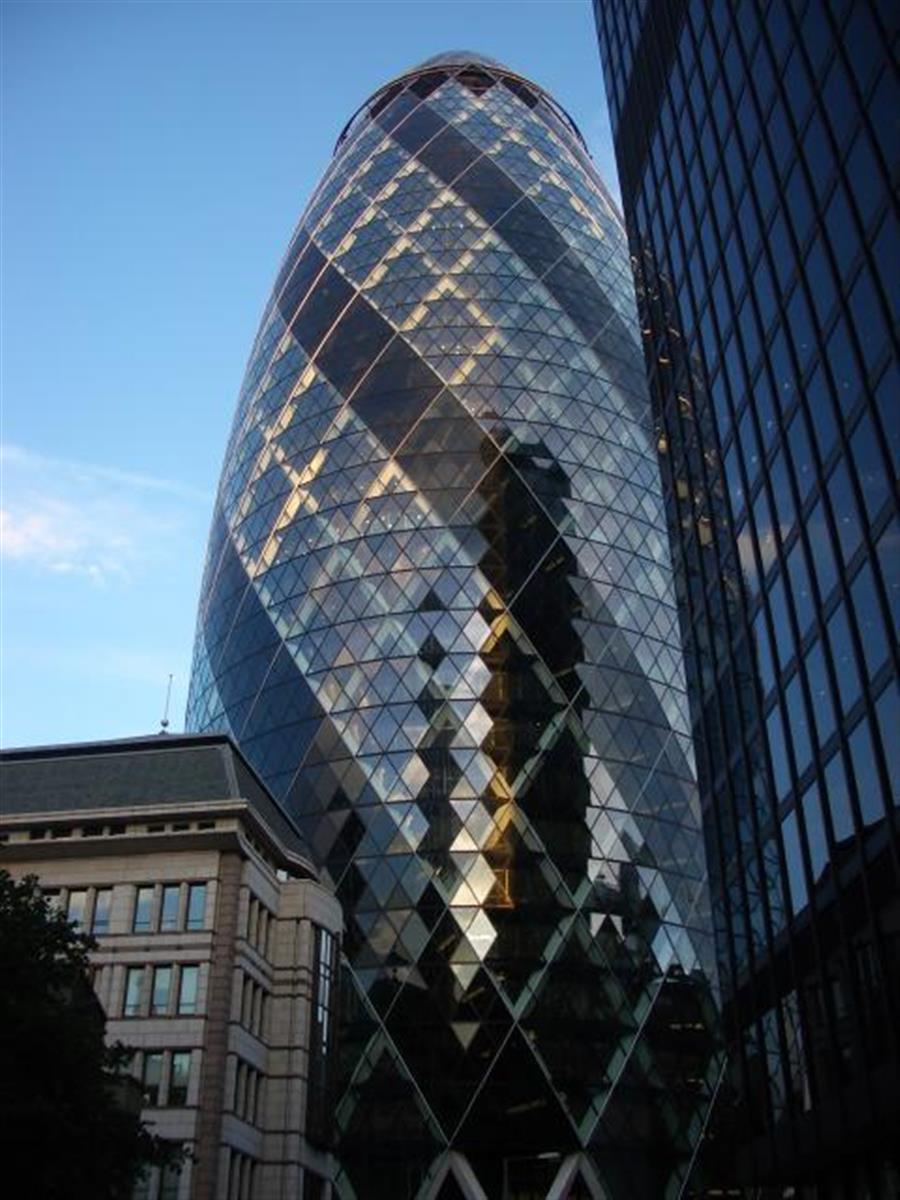 Next to it Lloyds Tower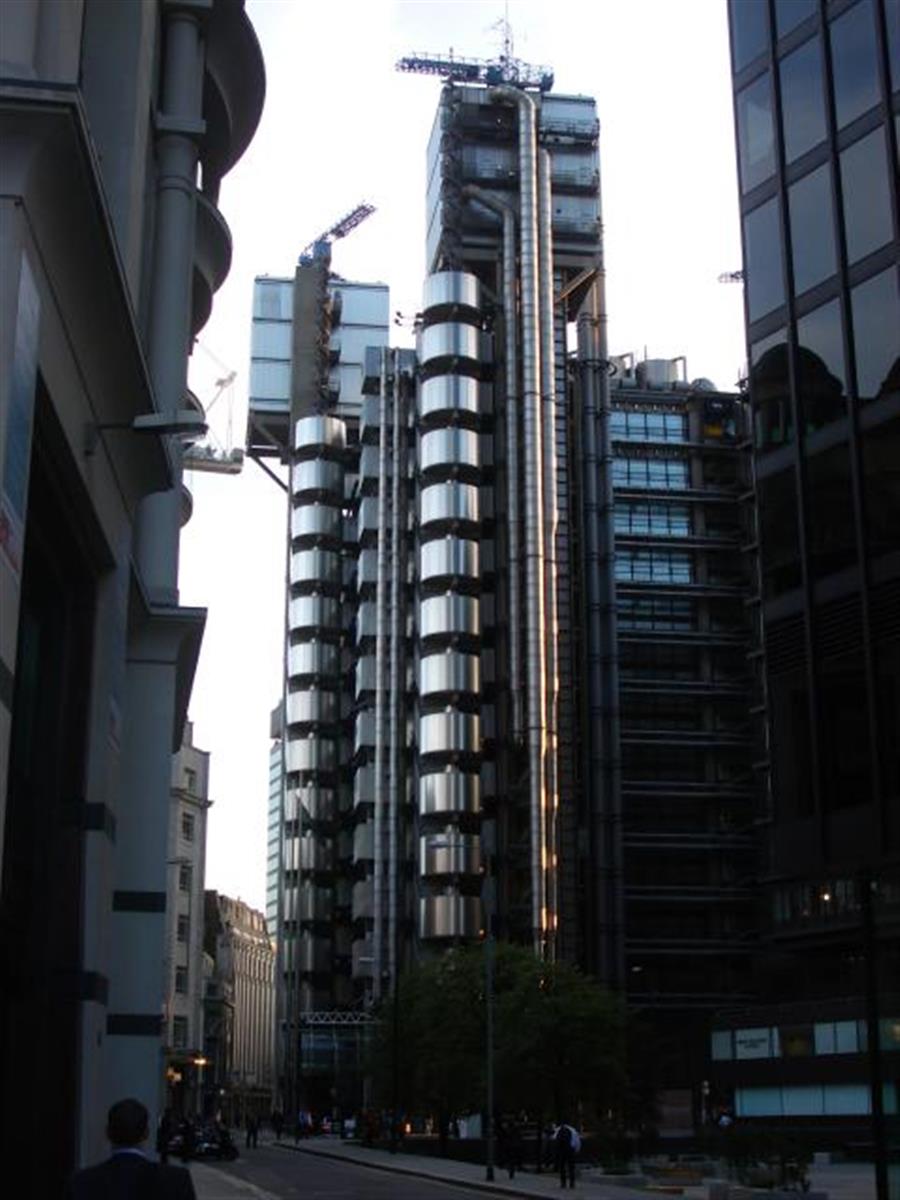 The monument reminds of a big fire in 1666