Toronto/New York, May 2006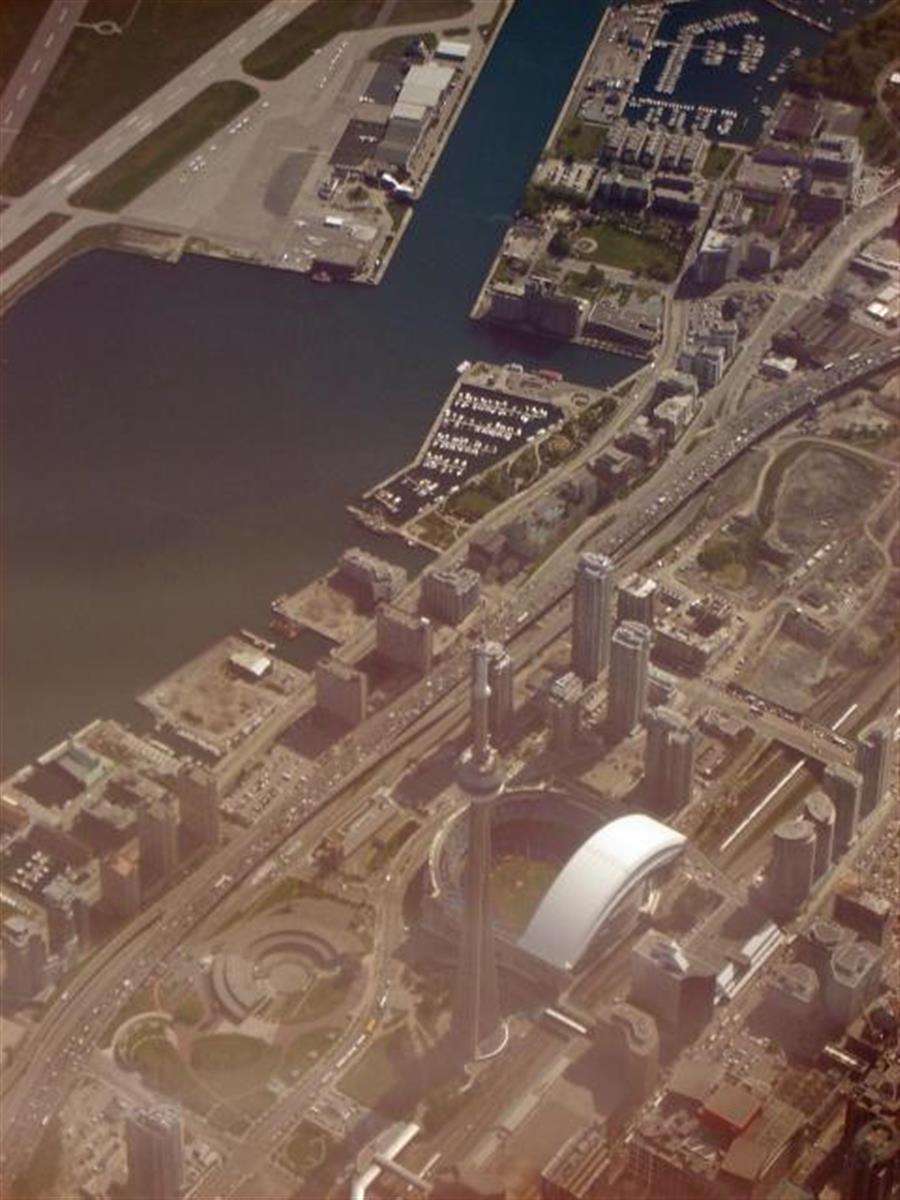 Going for business to Toronto and New York sounds great. But there is only little time for sighseeing. But I was able to spare 90 minutes which I used to visit the CN Tower in Toronto. Still (but only until 2010) the highest unsupported men made structure in the world.
In the beginning a pleasant surprise. Lufthansa needed to upgrade us to First Class. Quite comfortable but it would have been much more useful on the flight back.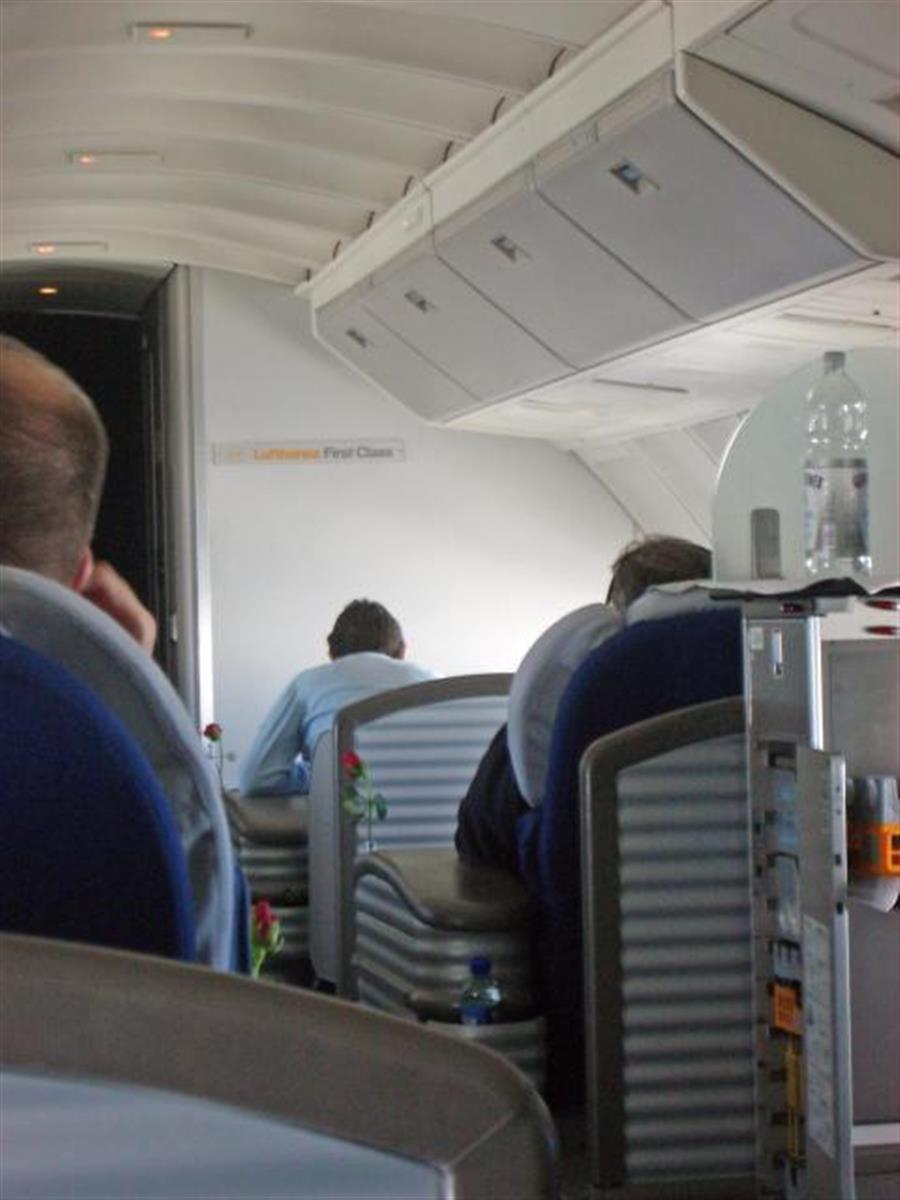 CN Tower is 1814 feet high and offers three observation decks. I have visited all of them. First the regular observation deck, then the Sky Pod at 1465 feet and finally the glass floor.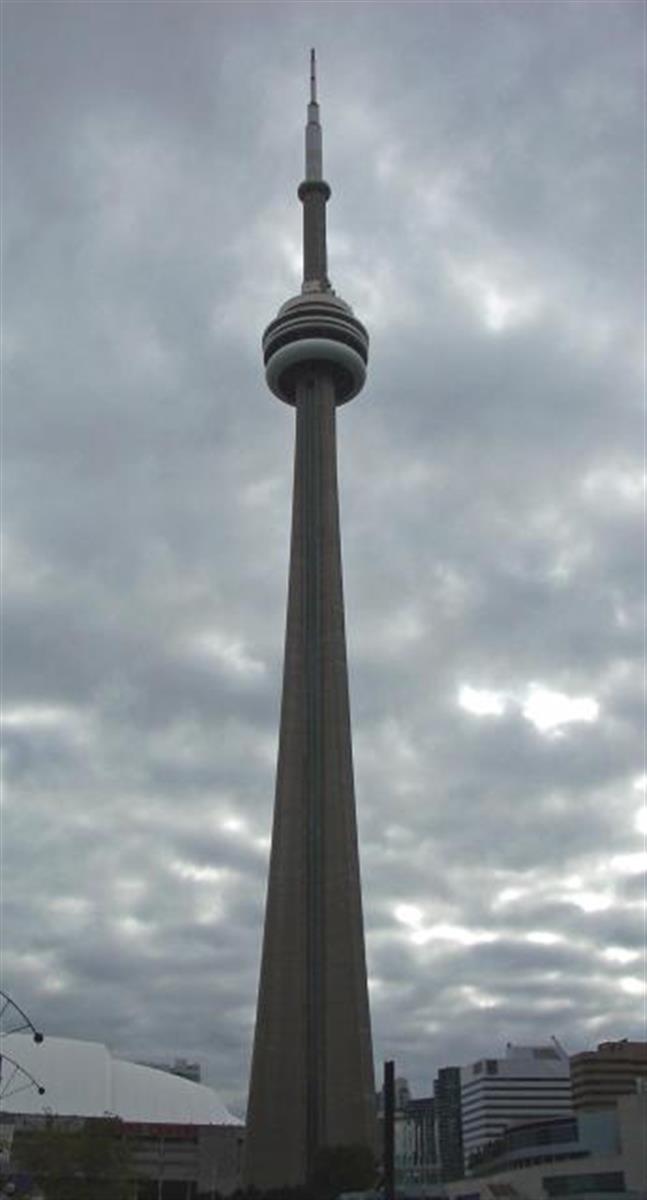 View from observation deck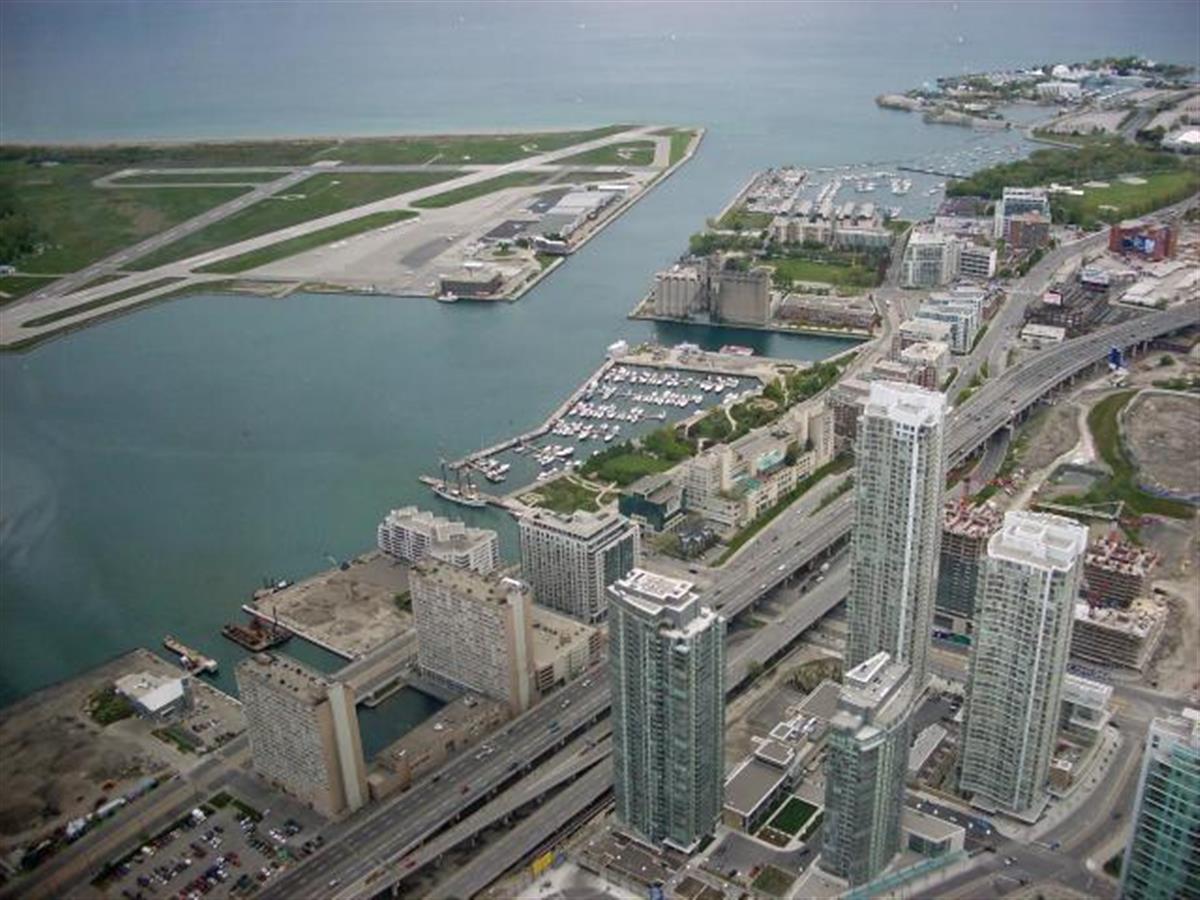 View to Toronto with Lake Ontario behind it. The lake has about half the size of the Baltic Sea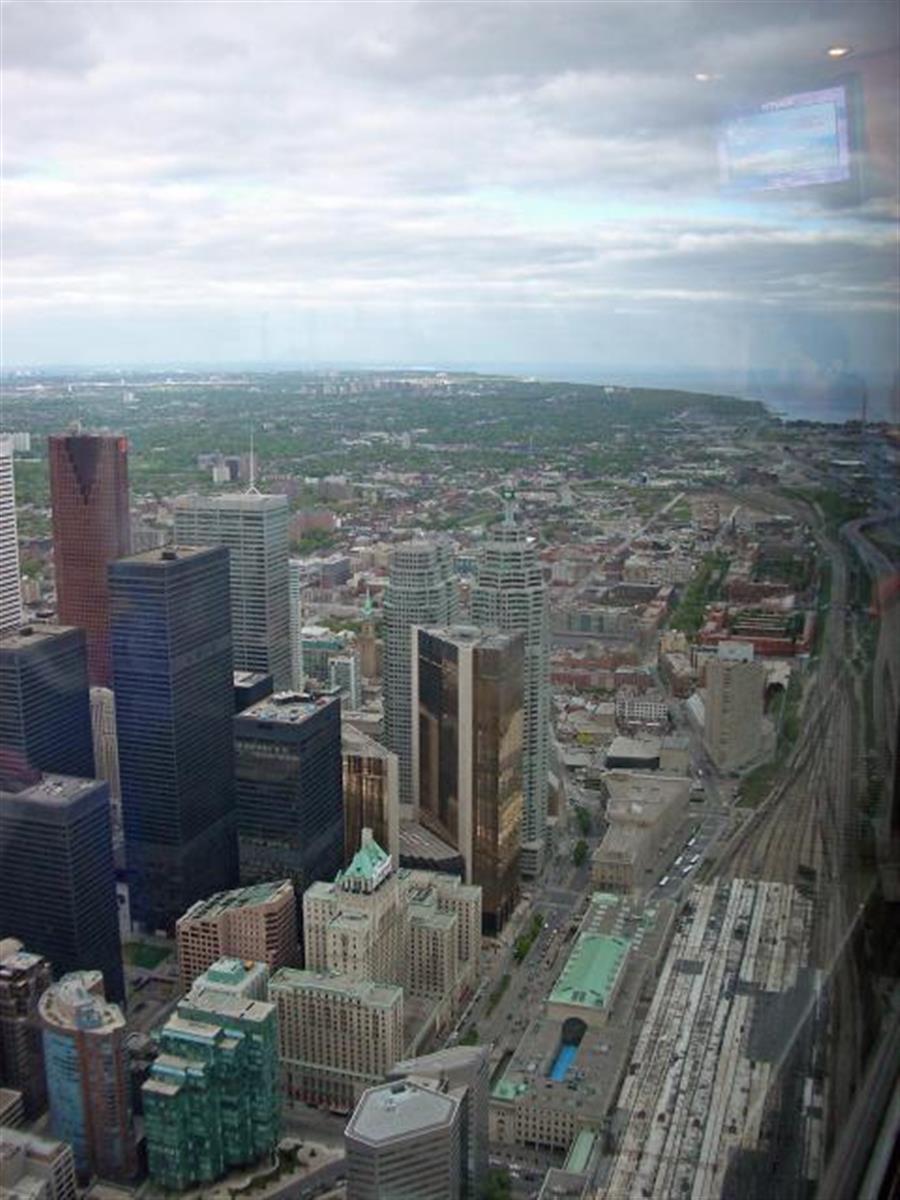 The two brown folded buildings directly on the water front are the hotel I will stay overnight in.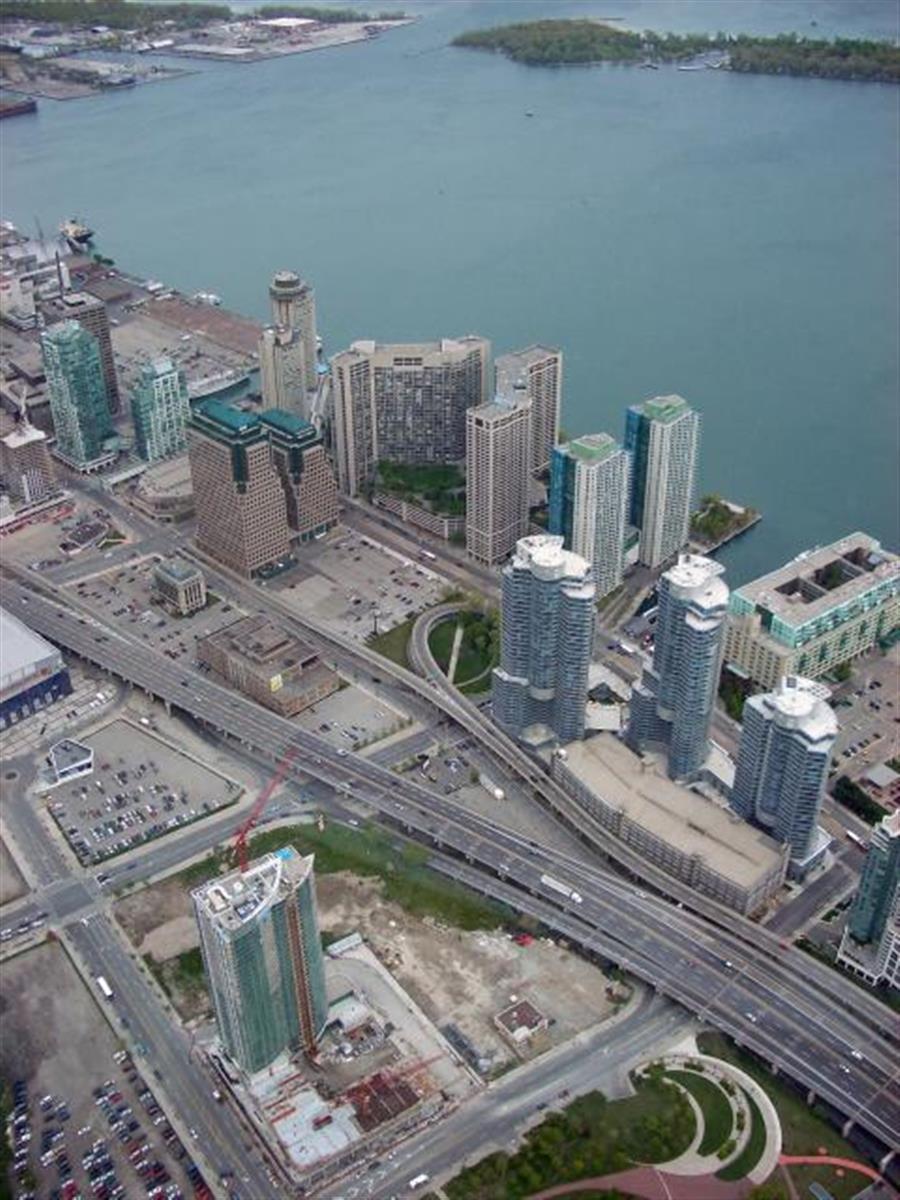 Then I go in a second lift to the Sky Pod - currently the world's highest observation deck. Quite nice. The windows are tiltet and go down to the floor so that you can have a direct view down to the bottom.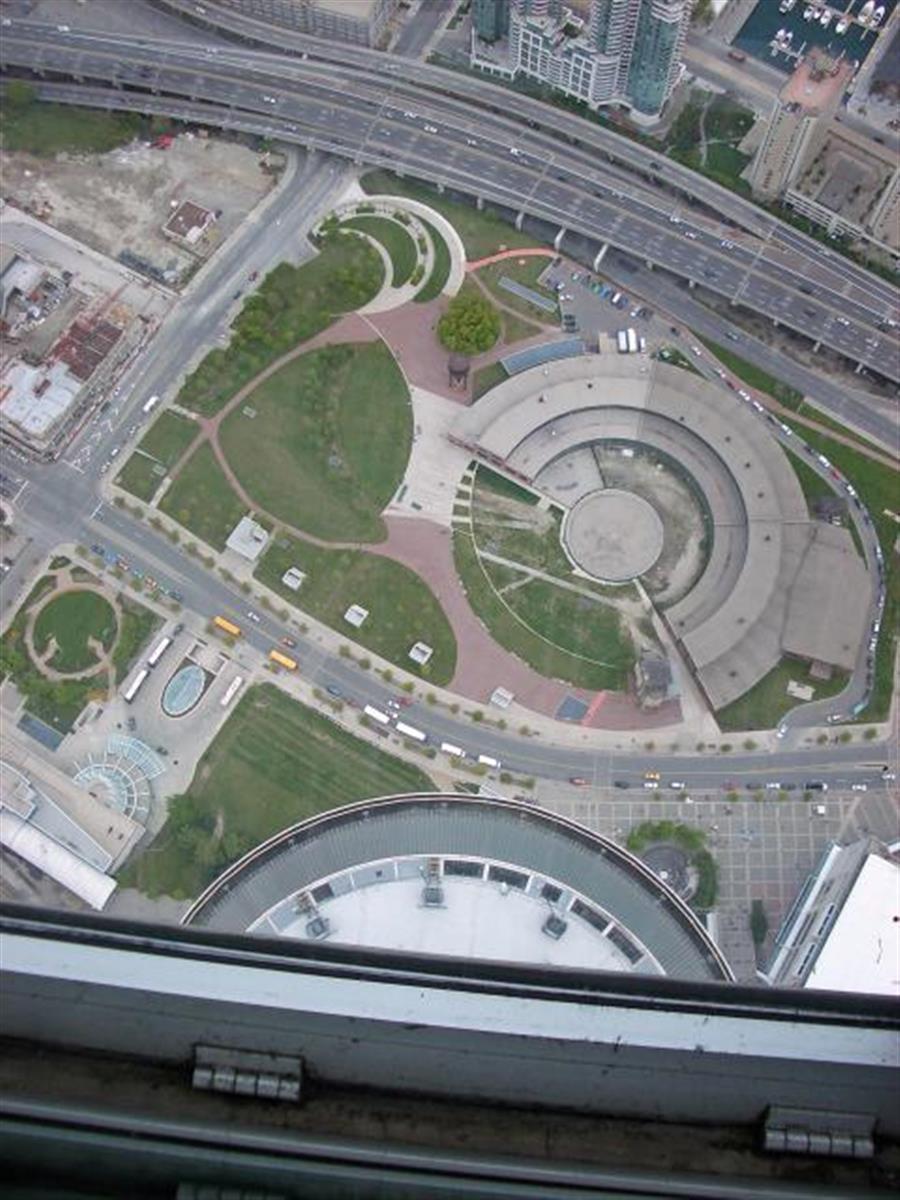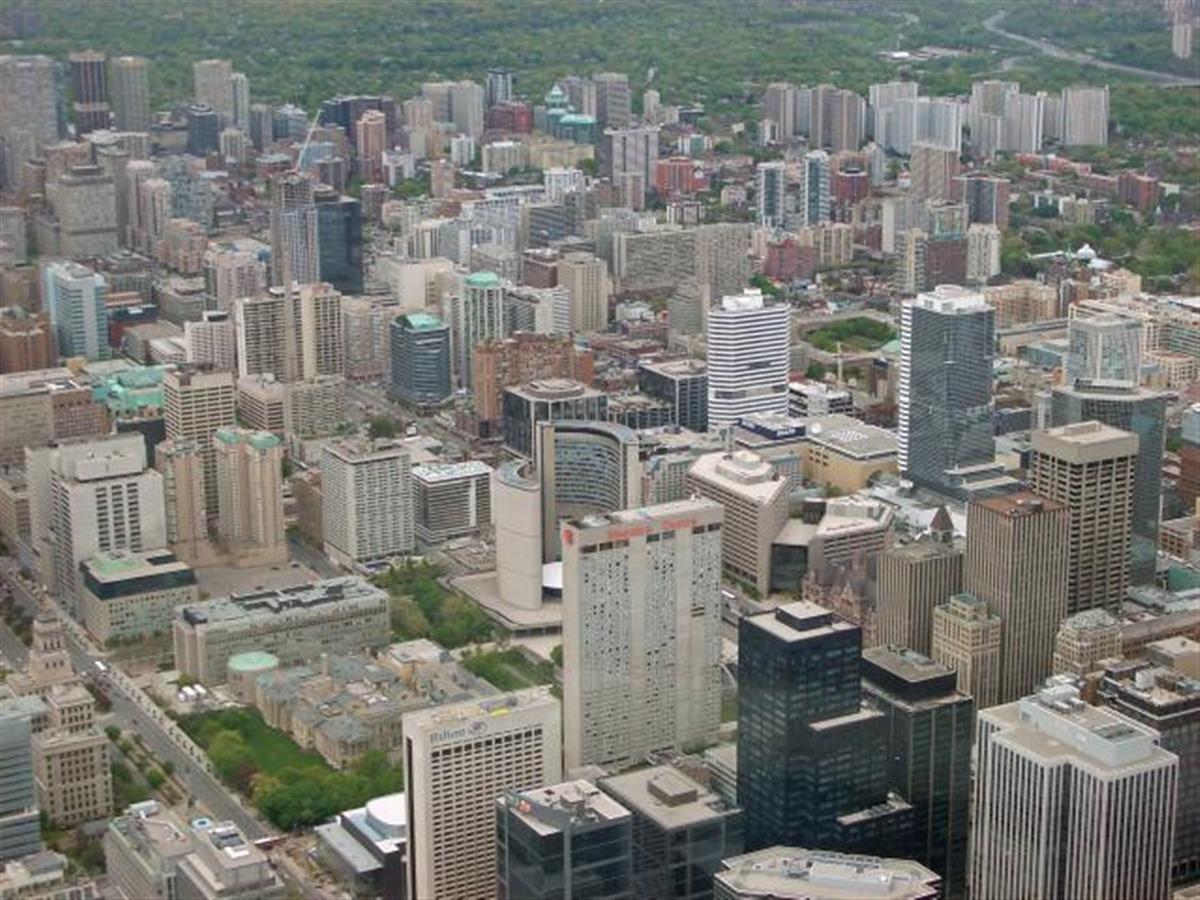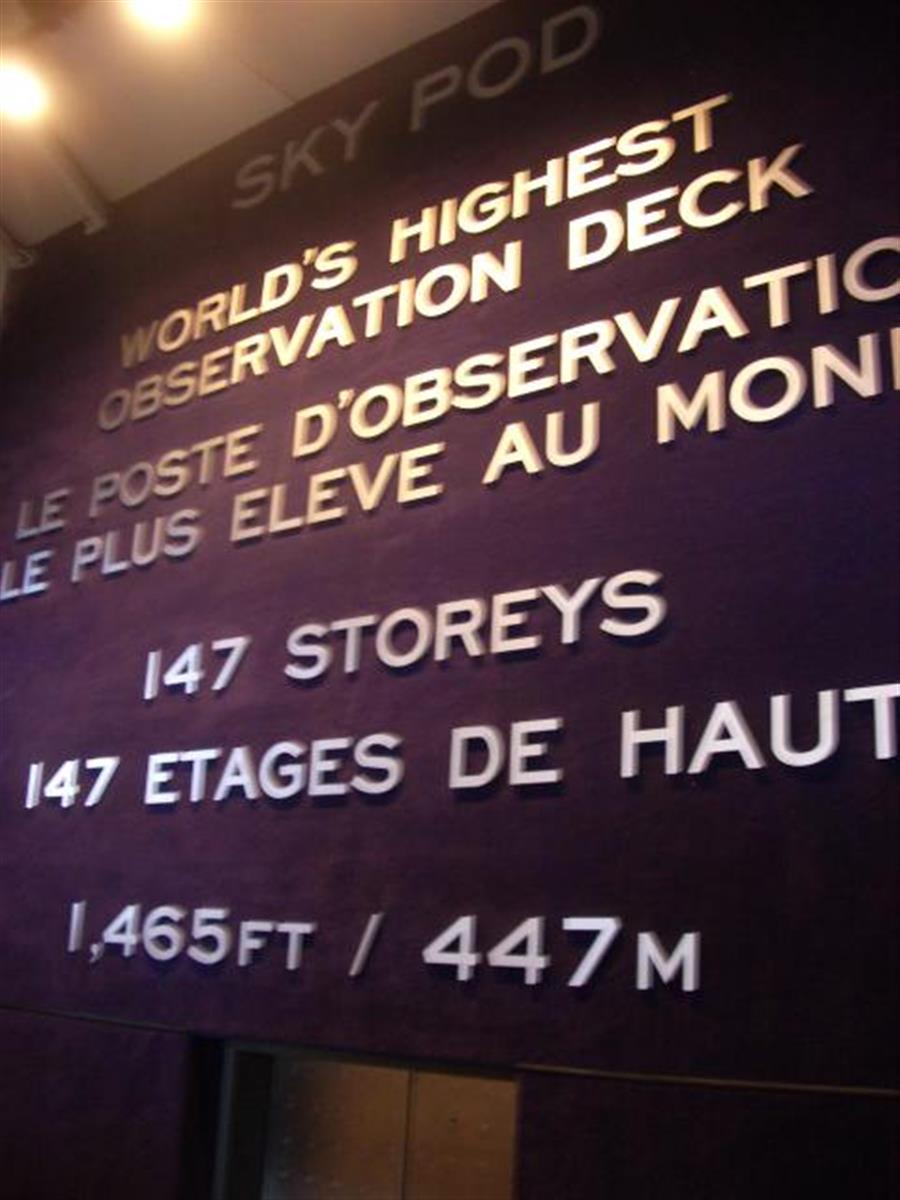 Then down to the glass floor. It did cost me quite an effort to go onto it. There is just 1210 feet of void below me.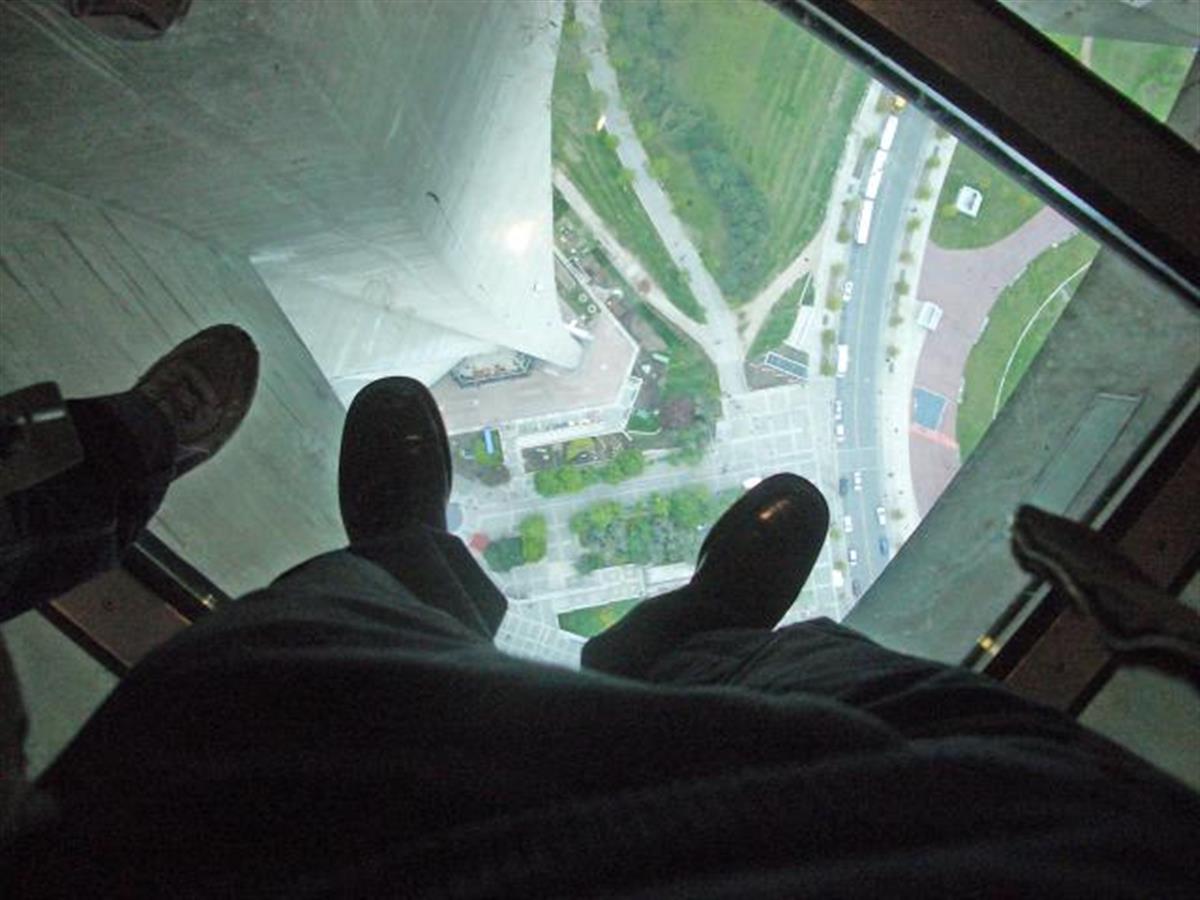 The tower from the bottom. The lift goes behind the glass windows.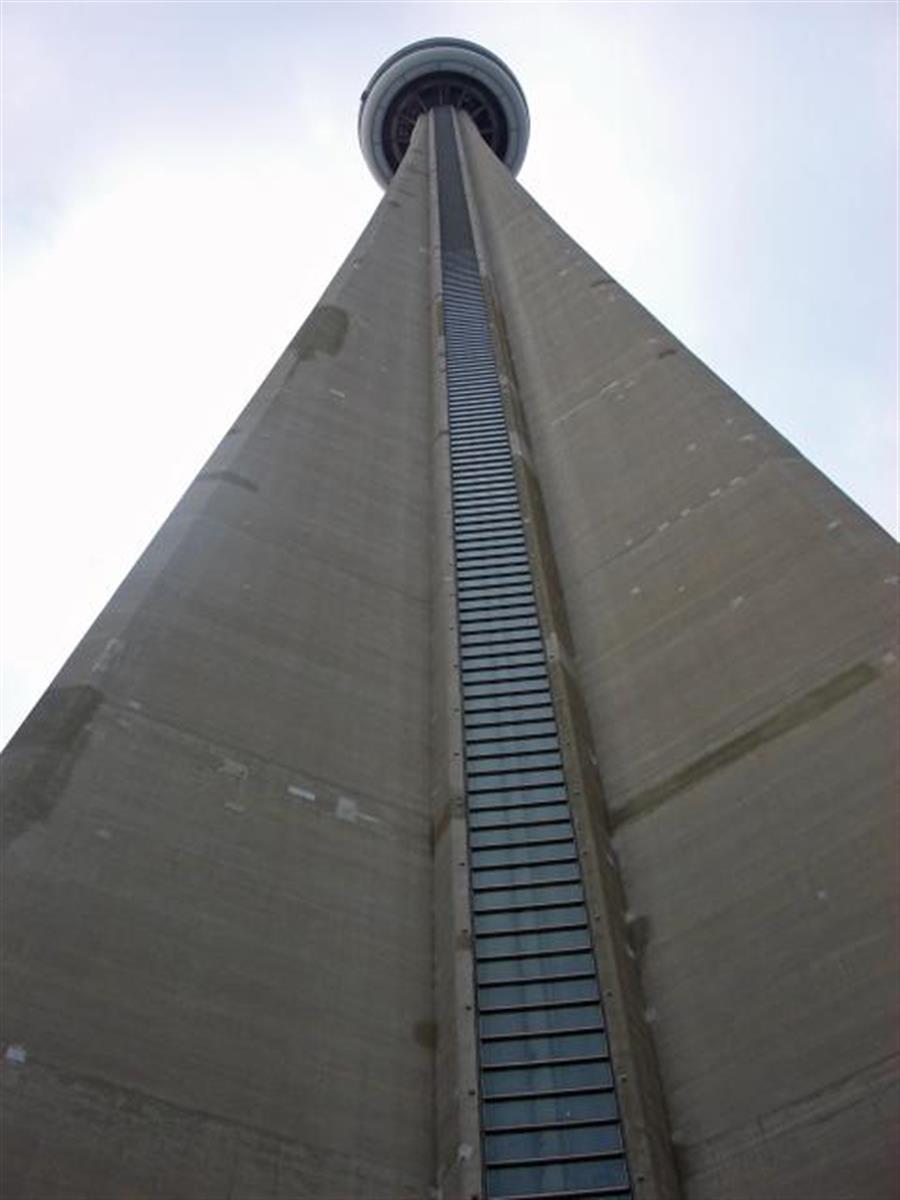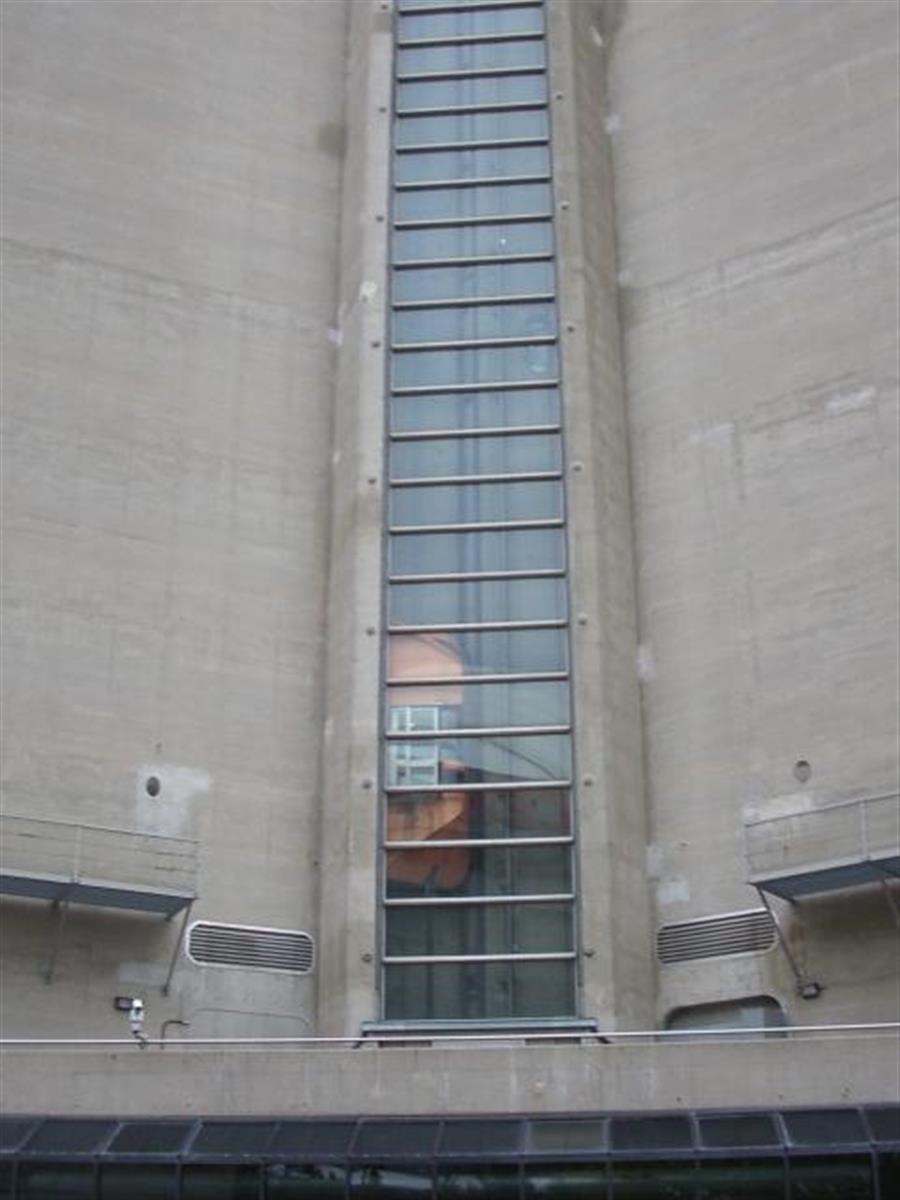 At the banks of Lake Ontario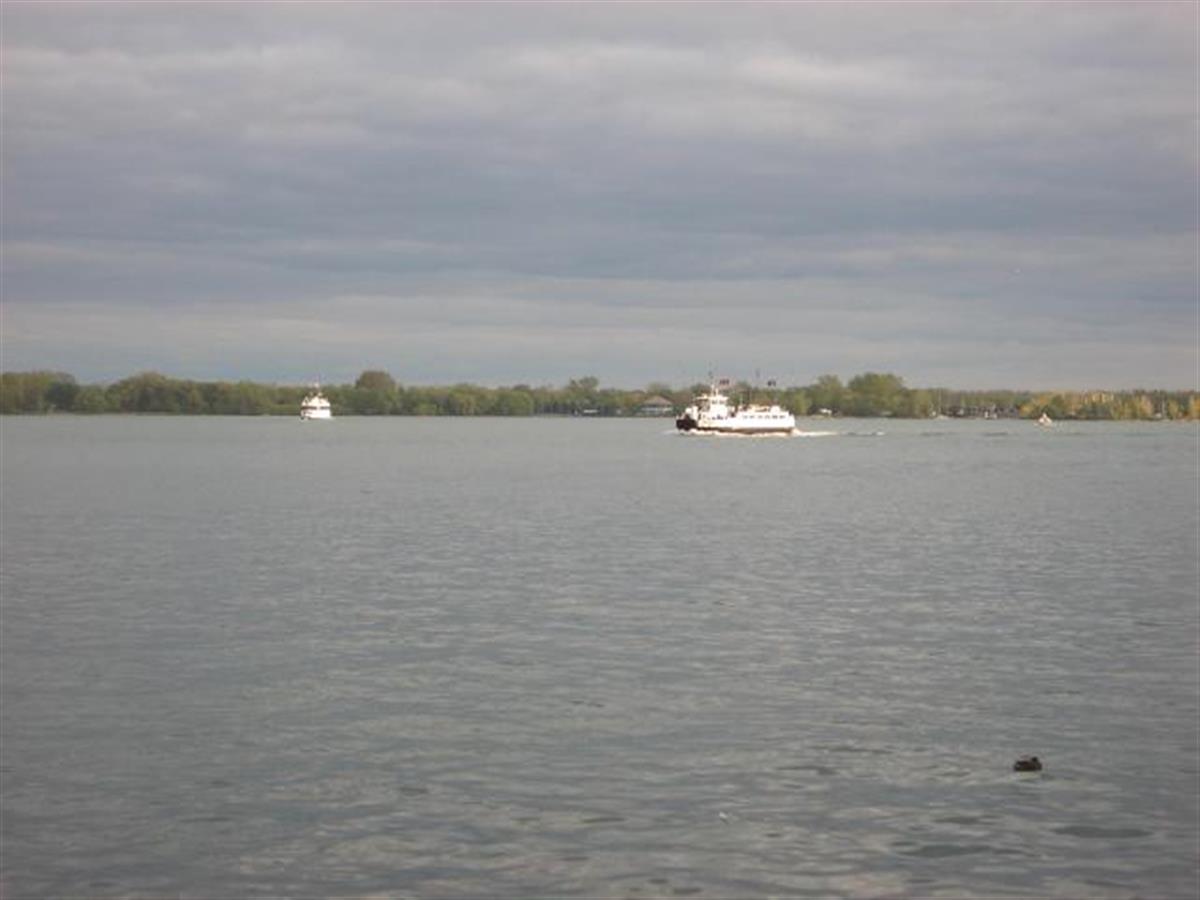 Toronto in the morning at 5.30 am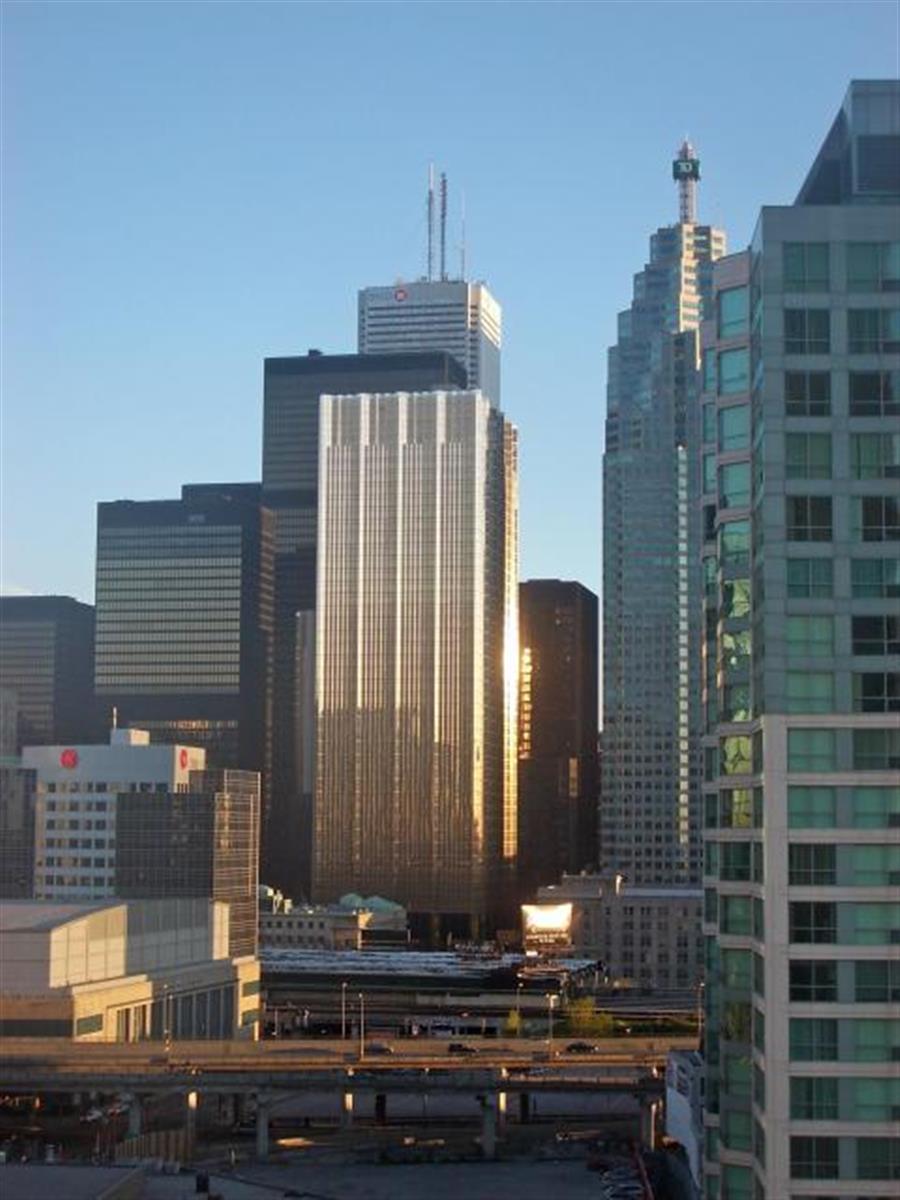 The flight from Toronto to New York was a little bit bumpy. It was a small airplane and there were some turbulences in the air. But I was able to take some pictures
View to Toronto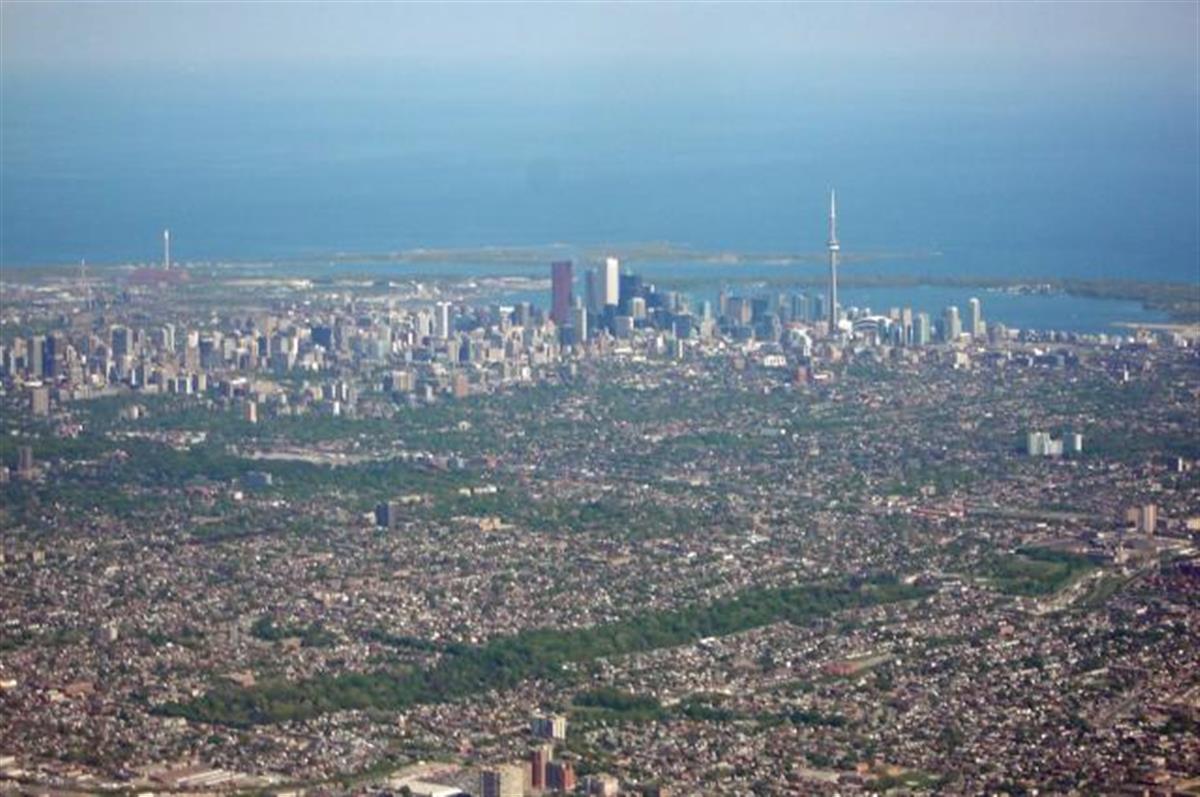 Flight over CN Tower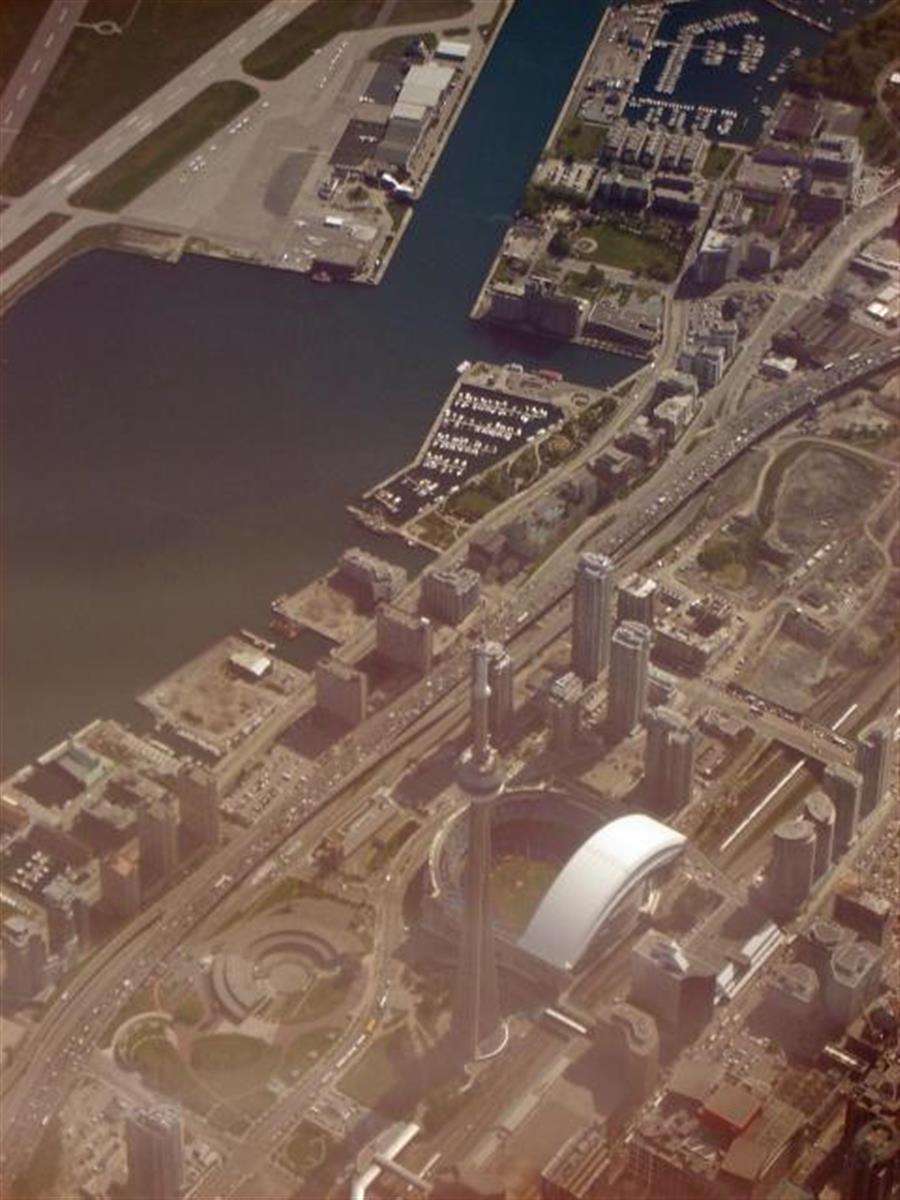 New York welcoms us with Verrazano Narrows bridge...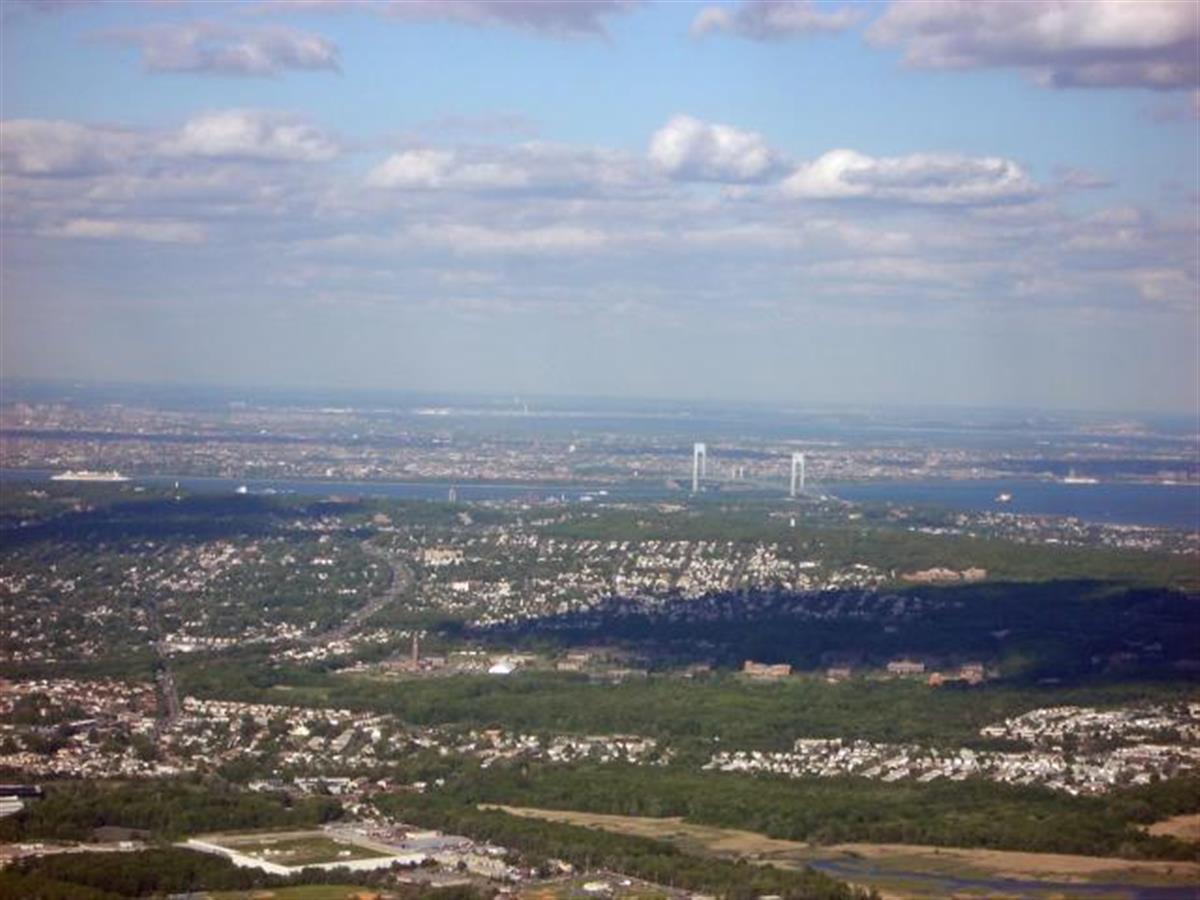 ... and Statue of Liberty

On departure I have a brilliant view to Manhattan...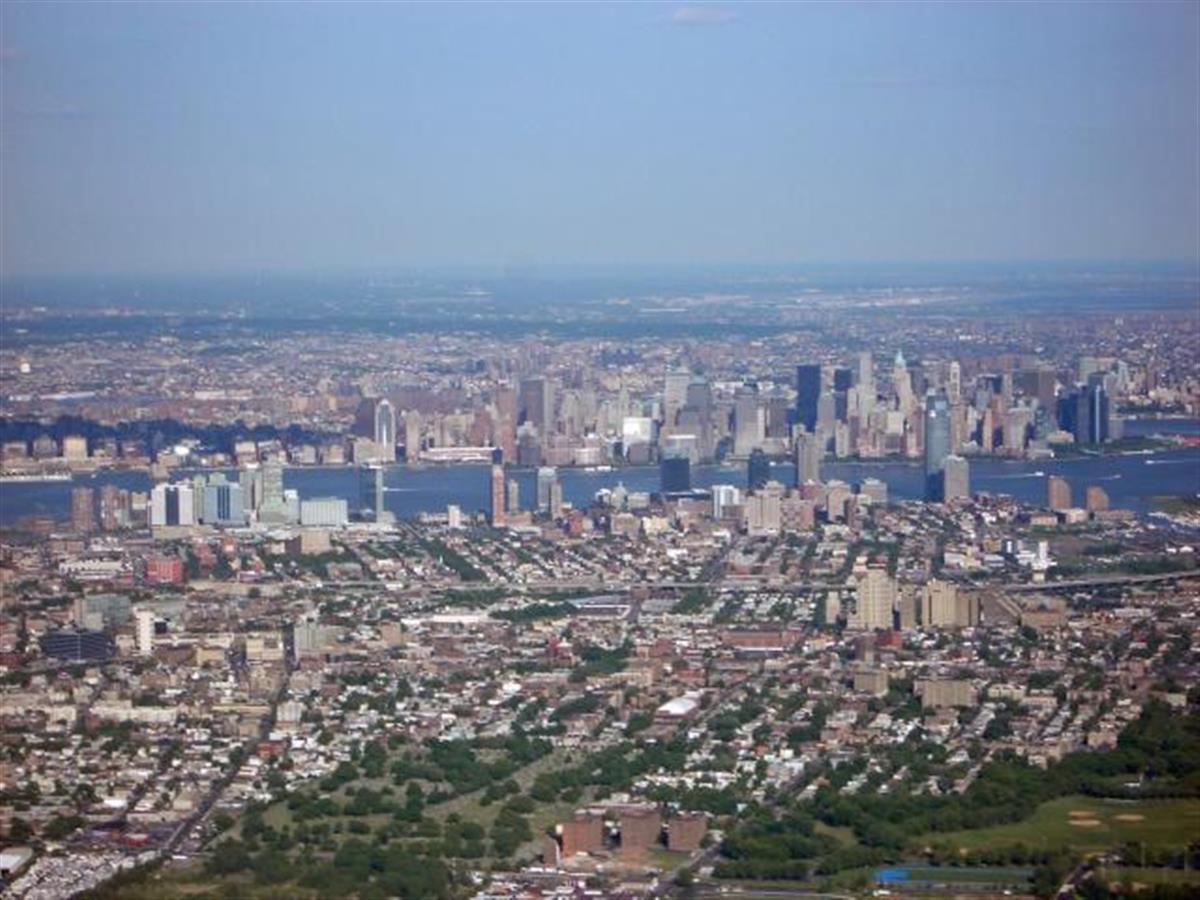 ... and in particular to the Central Park