New York Verrazano Narrows Bridge, November 2006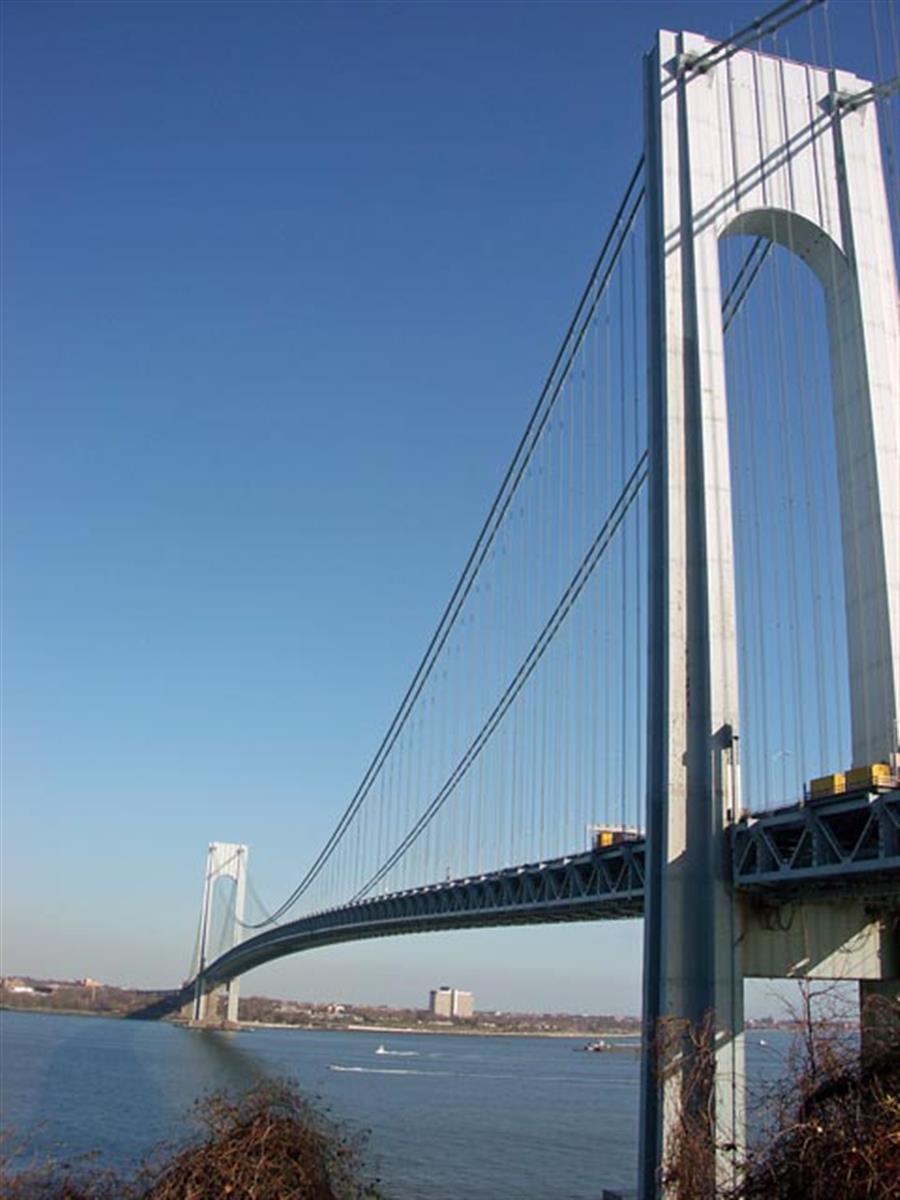 My first tour after arrival in the new world. Furnishing the appartment is in progress and some stumble stones on my way to an own car and a mobile phone have materialized. I have to get out.
The first tour lets me check something off my bucket list I put on it during my childhood. As a little boy I have read a lot of books about record architecture. I knew exactly the highest skyscrapers and TV towers and the longest bridges. Verrazano Narrows Bridge was in the opening year 1964 the longest suspension bridge on earth and I have read everything about it. And I wanted to be there and on it eventually. The bridge got the check on the list after Eifel tower, Empire State Building and CN tower. But there is still a lot more to visit.
The bridge spans 4258 feet (1298 m) between the pylons and crosses the New York harbor entry. The bridge is still in the top 15 of the longest suspension bridges and it looks gorgeous.
I approach the bridge from the west. I am on Staten Island and have reached the Gateway National Recreation Area

There have been forts on both sides of the harbor entry to guard the harbor. On this side it was Fort Wadsworth which was more than 200 years until 1995 in operation. Now you can visit the remainings. I was more interested in the bridge.
Views to the bridge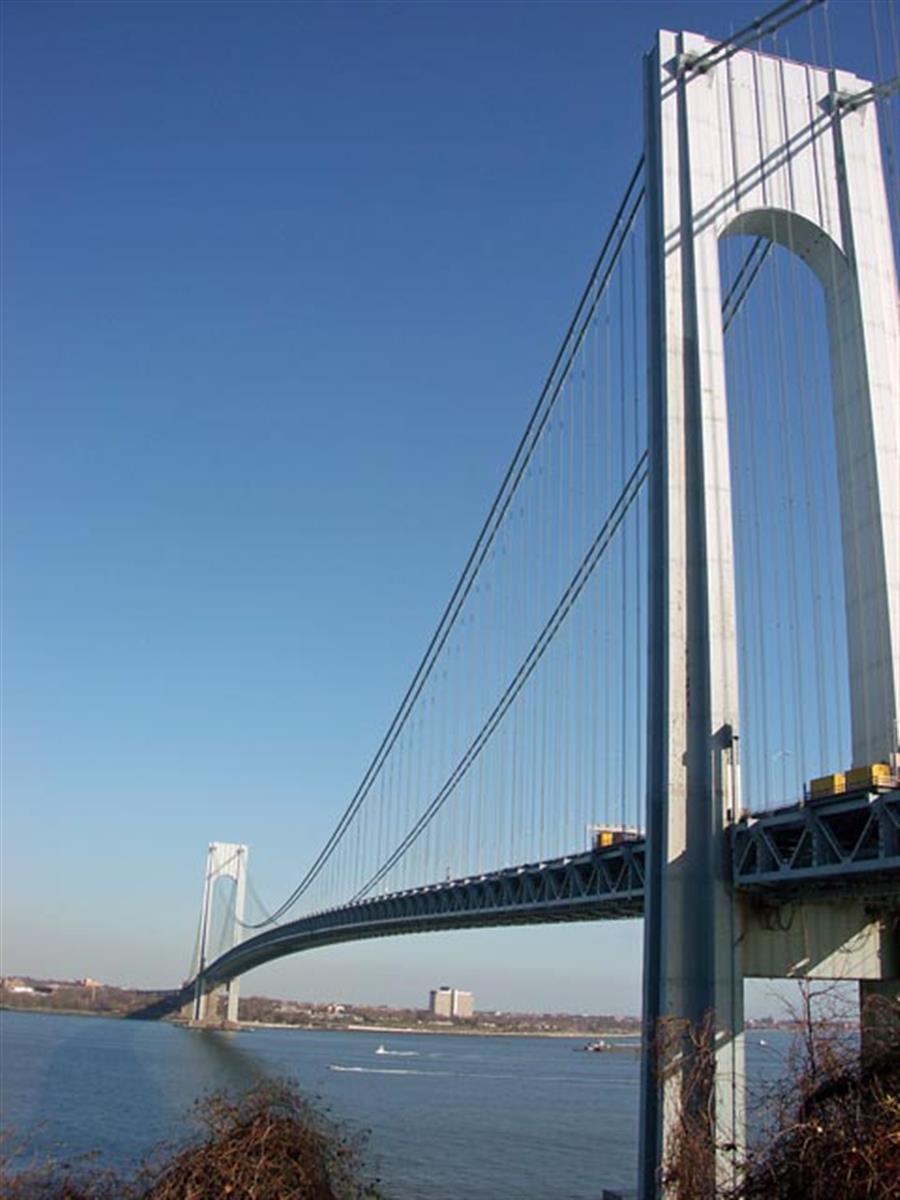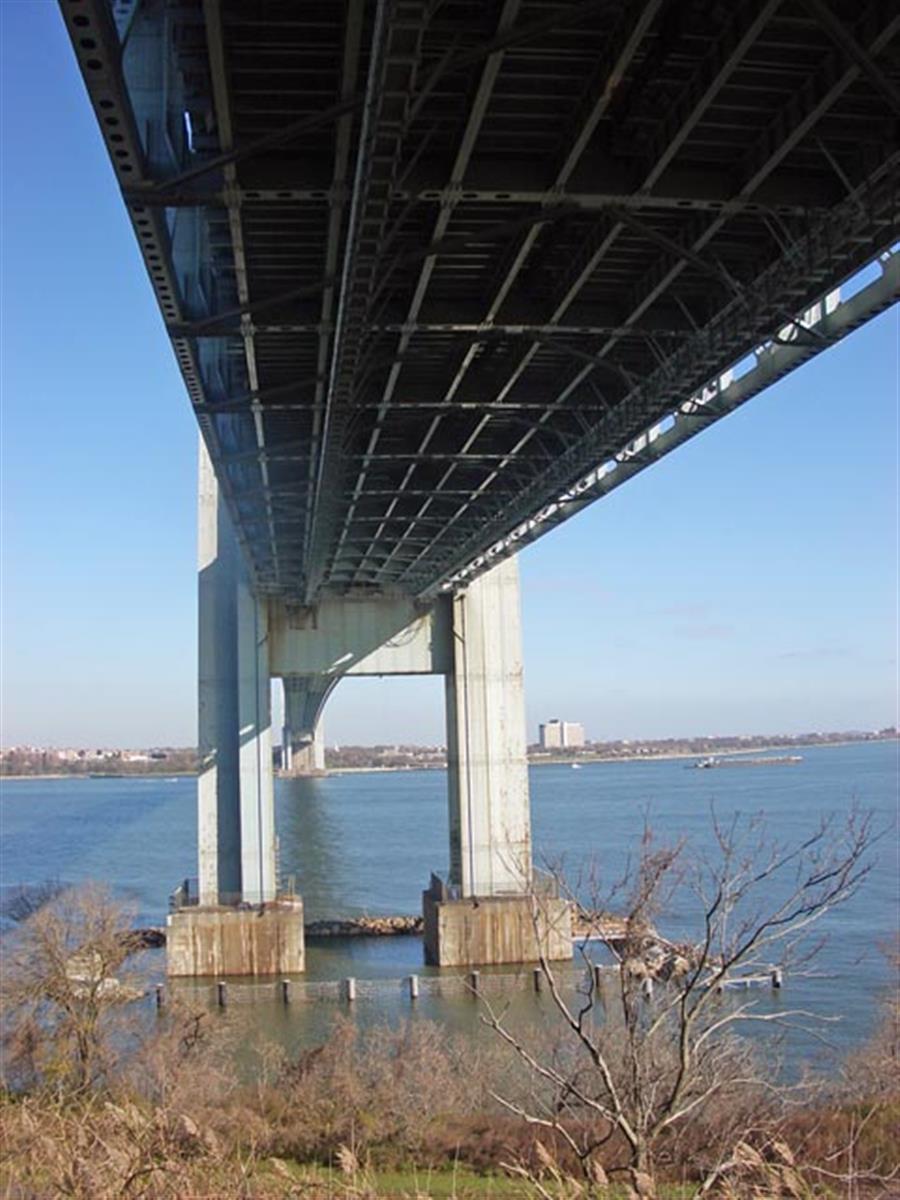 Mighty ground ankers hold the ropes. I waited for a truck to pass by in order to illustrate the size.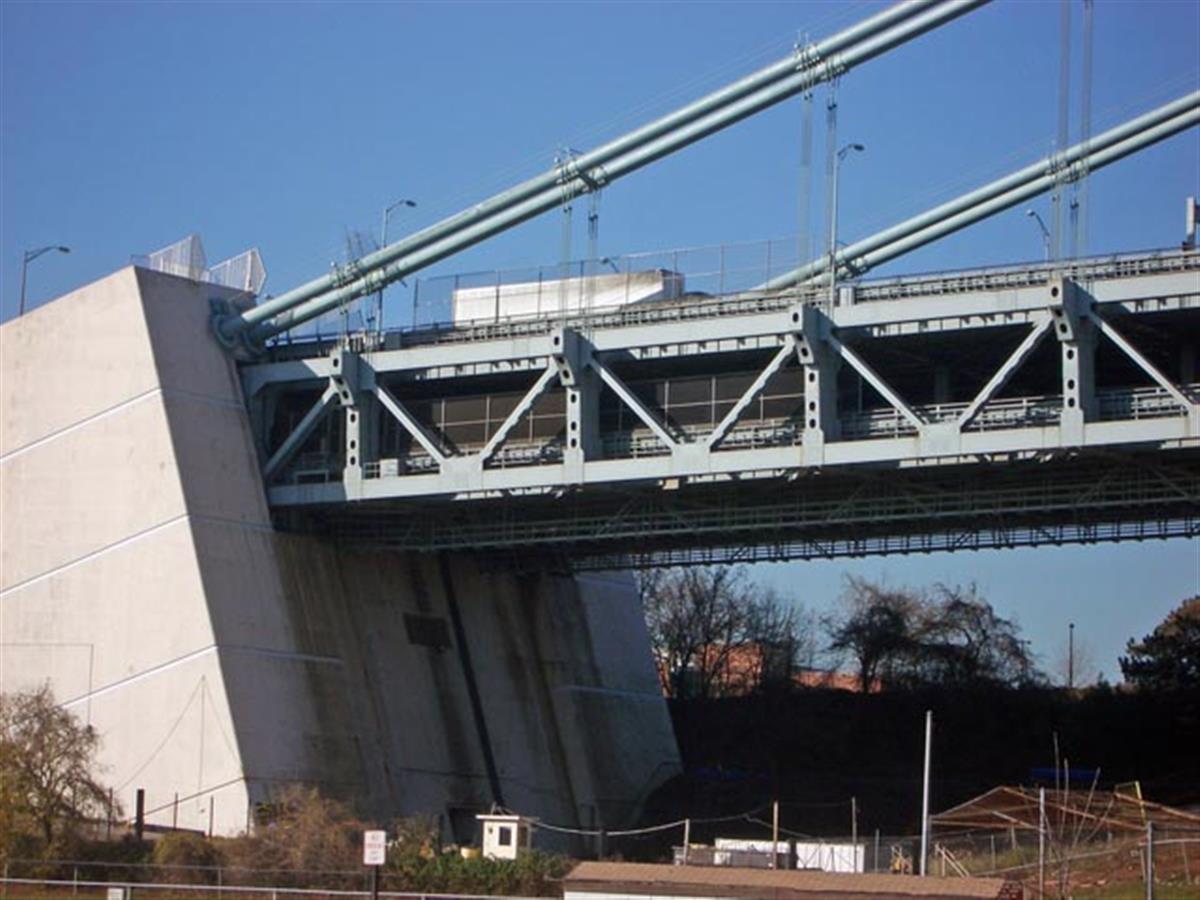 Manhattan in a distance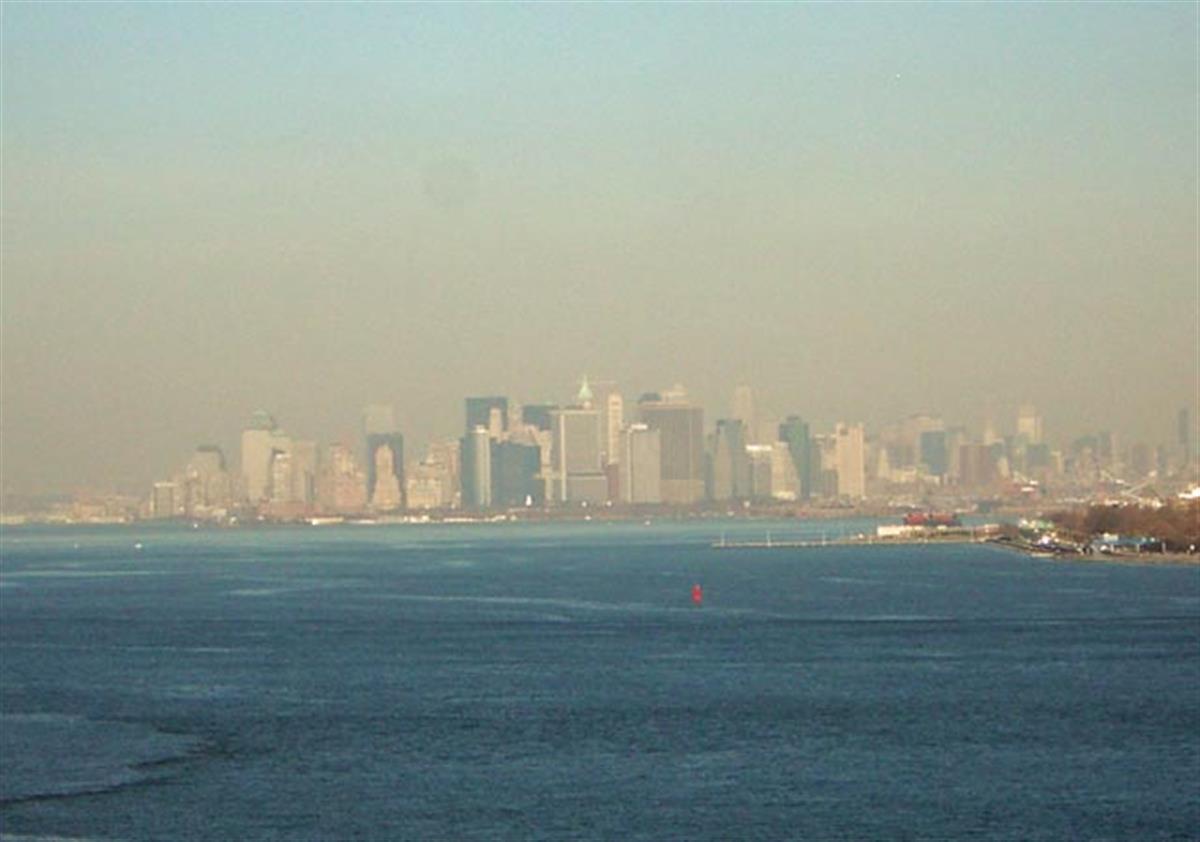 A panoramic view with fort...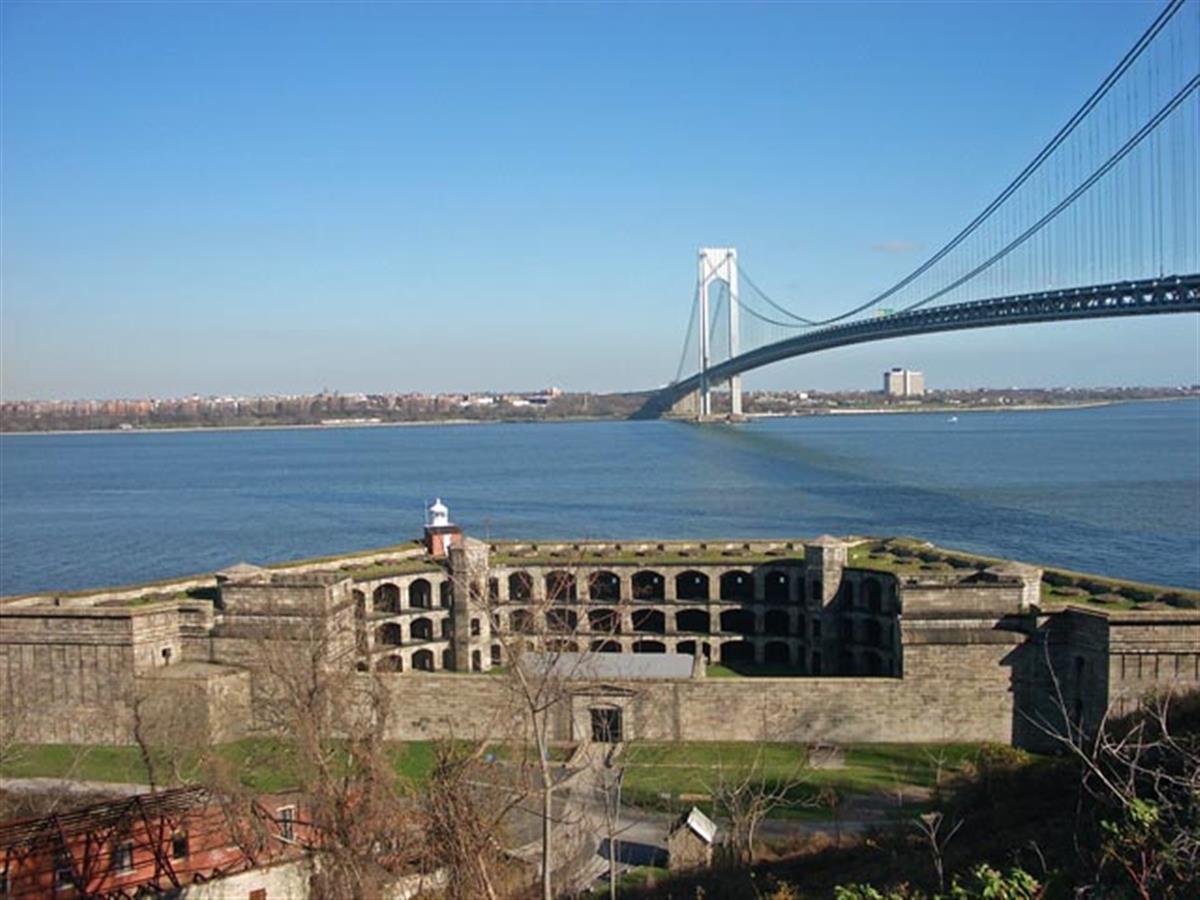 ...and without fort



Afterwards I wanted to go to Staten Island Park to have a look at the Statue of Liberty. But the GPS in my rental car sent me over the bridge to Brooklyn, to Manhattan and through Lincoln tunnel back to New Jersey and then to the Staten Island Park. Quite a loop but interesting.