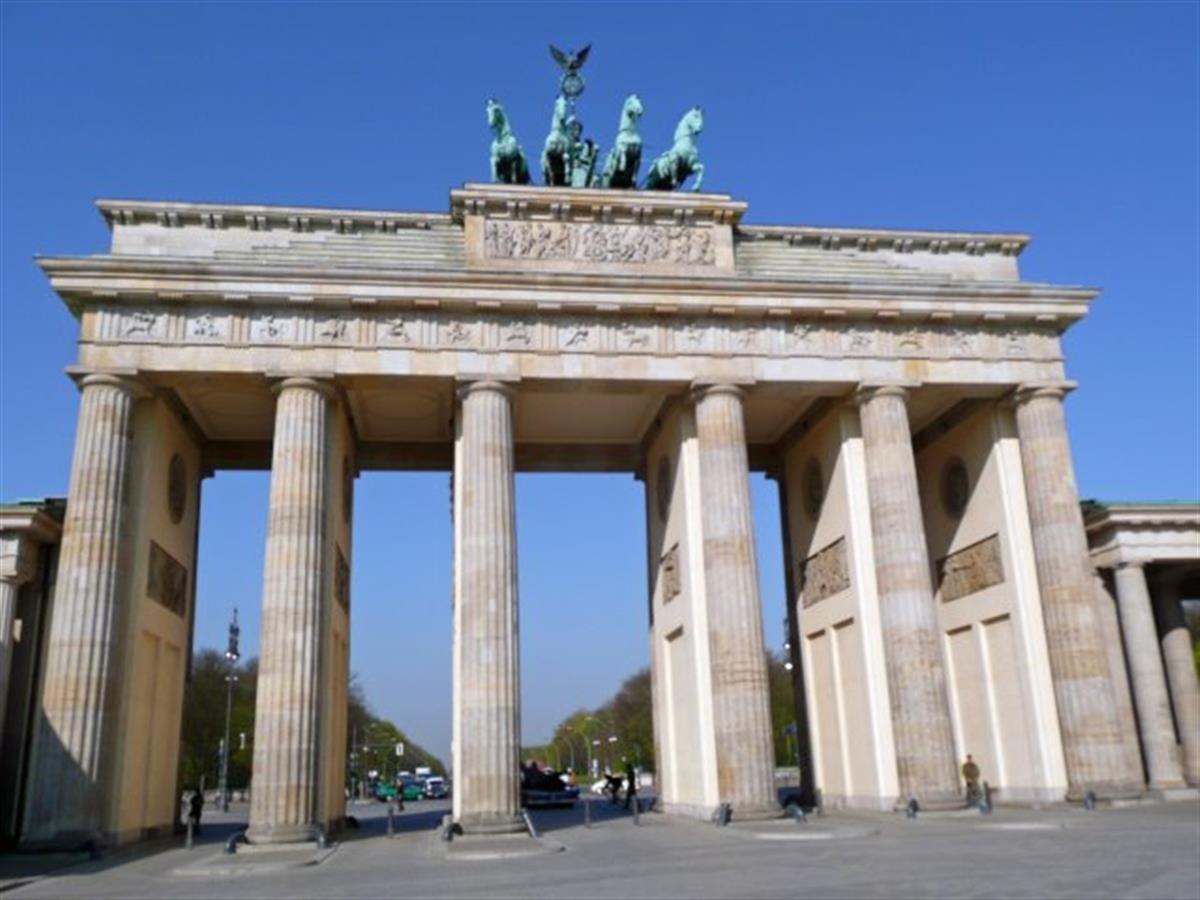 I go home to Berlin. A business trip and a nice coincidence that my first trip to Europe this year goes to Berlin. I have to present at a conference and I will meet friends and family
I fly from Newark to Düsseldorf and from there to Berlin. Weather is great and so I can take some nice pictures out of the plane.
Meadowlands Sports Complex - the old and the new Giants Stadium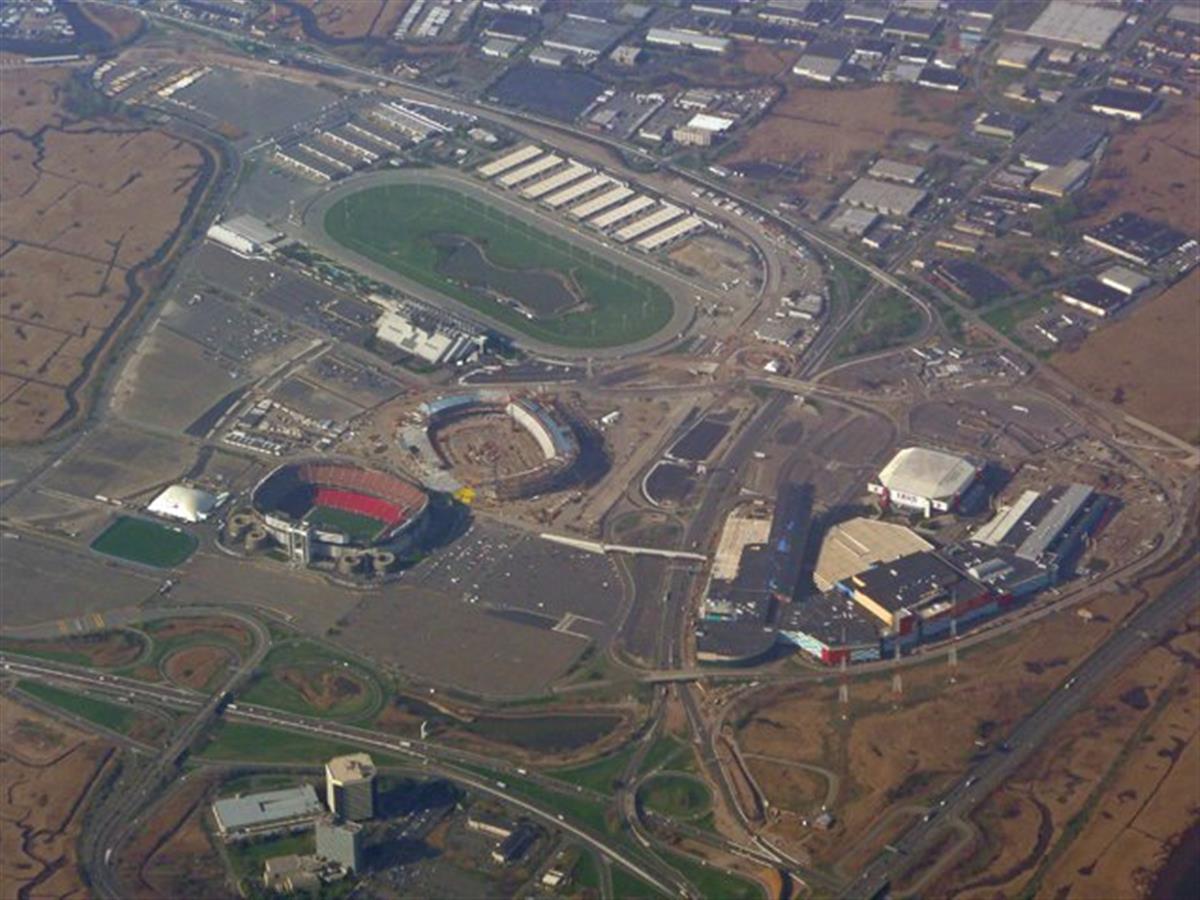 George Washington Bridge over the Hudson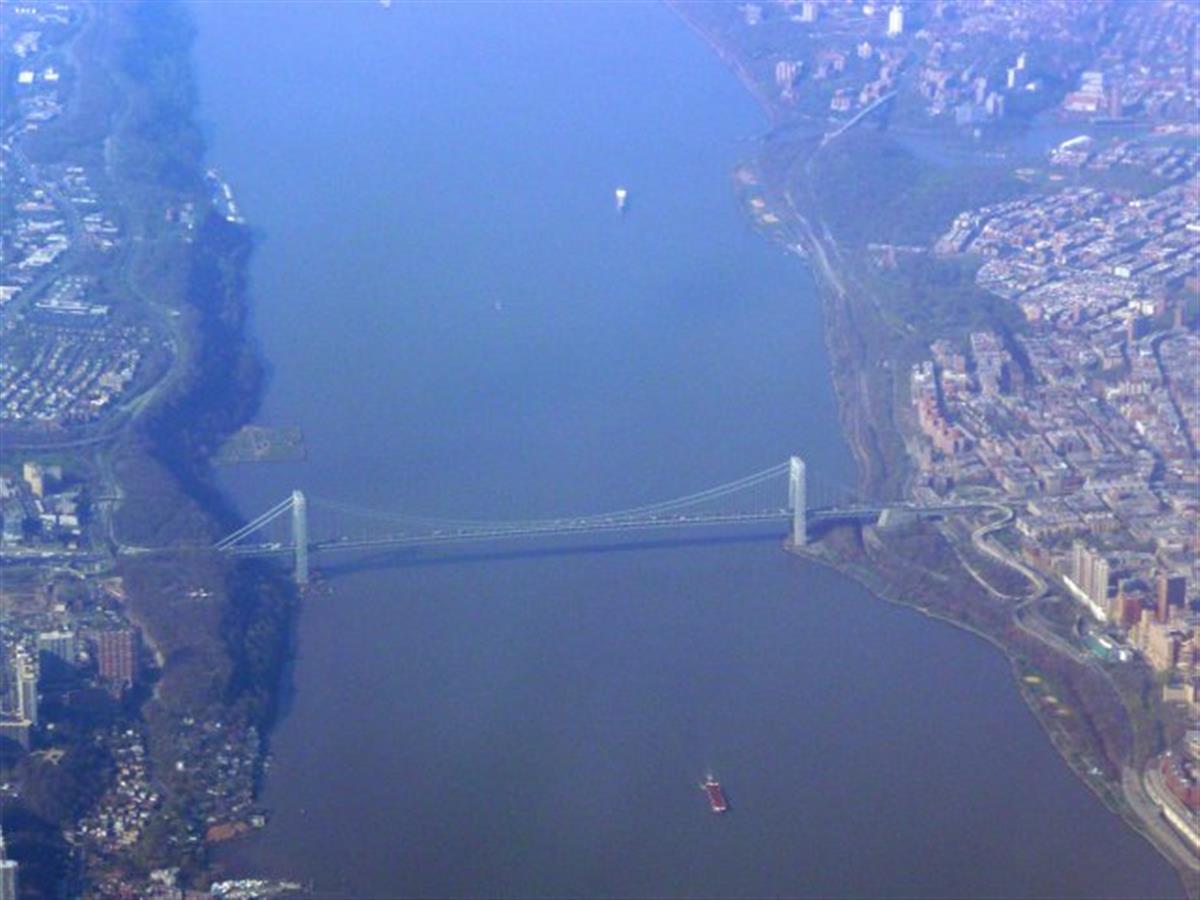 The old and the new Yankee Stadium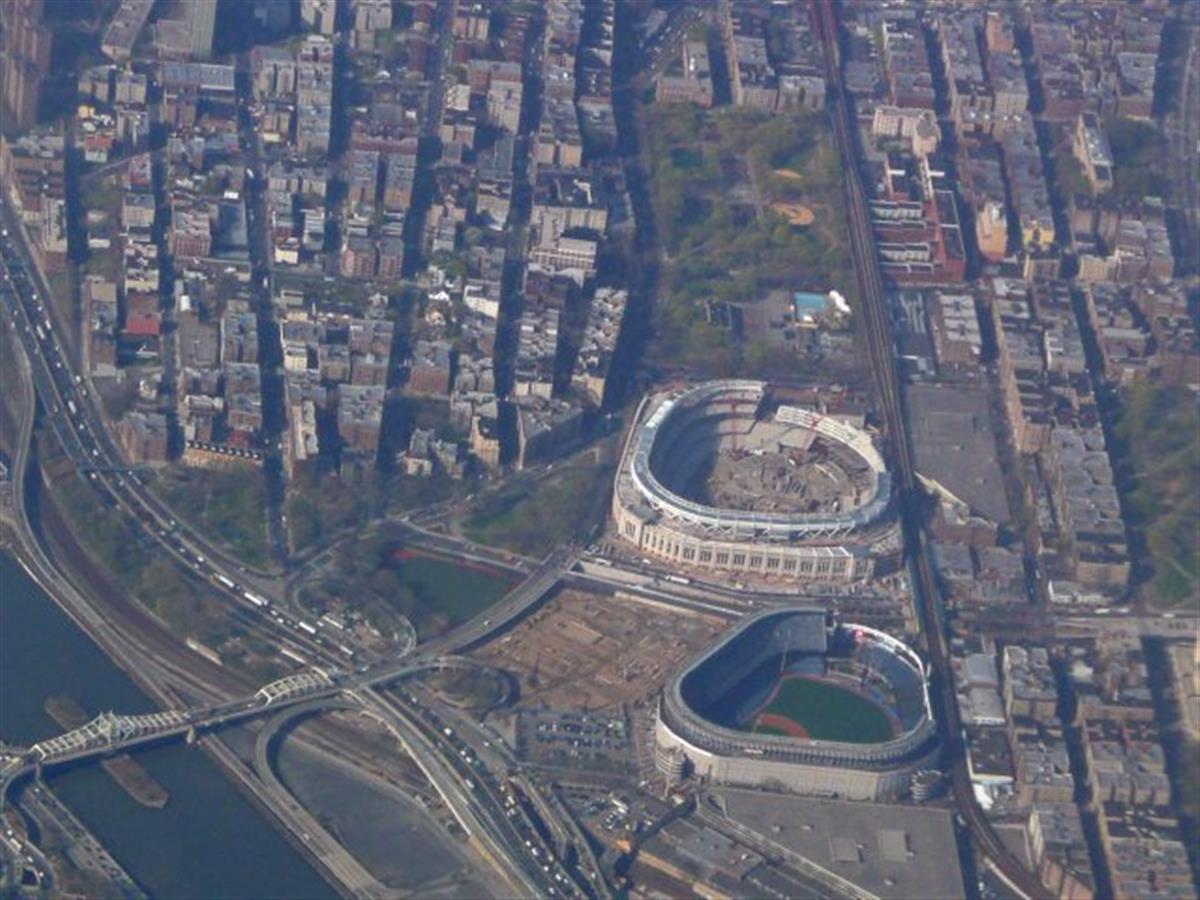 Sunset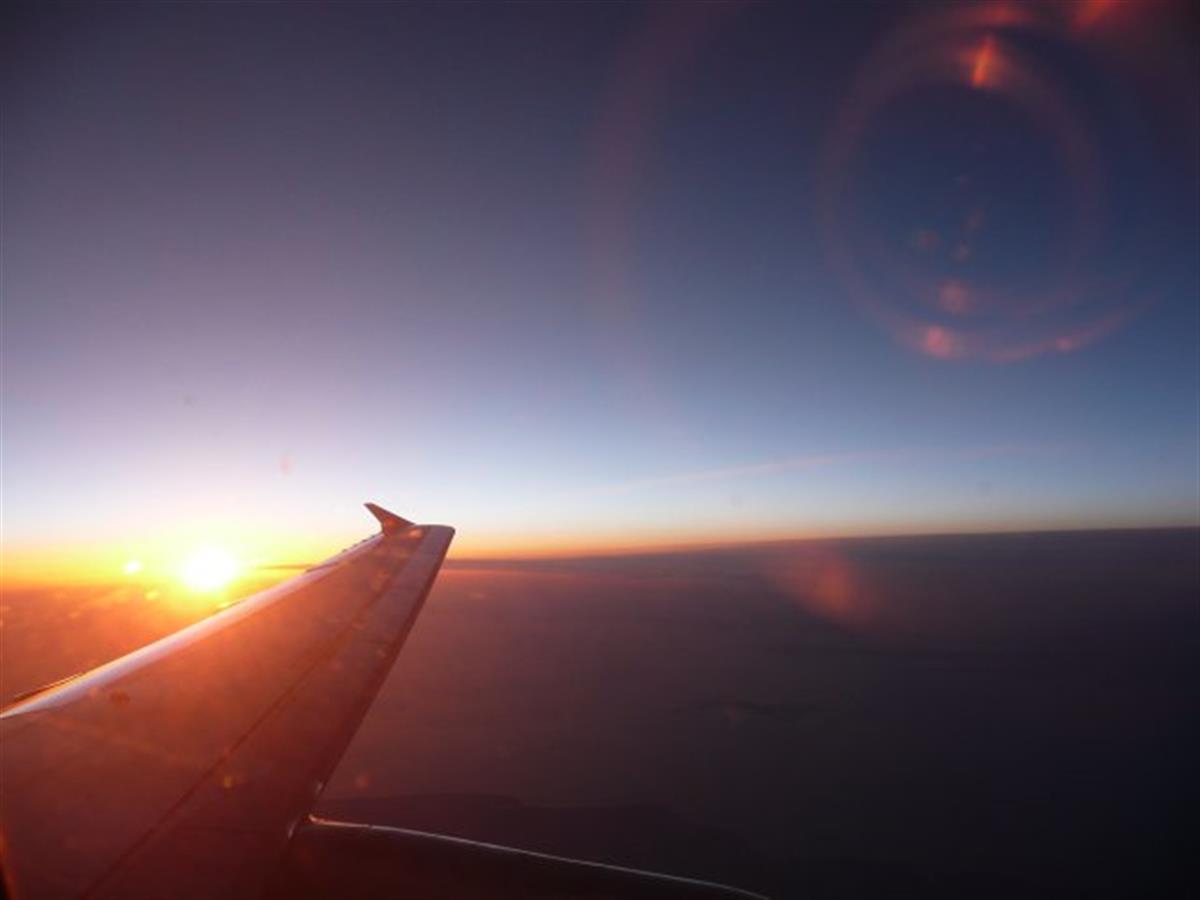 Flying with Private Air. I had 35 minutes for imigration and getting to my connecting flight. I made it, my luggage made it too. I am back in Germany.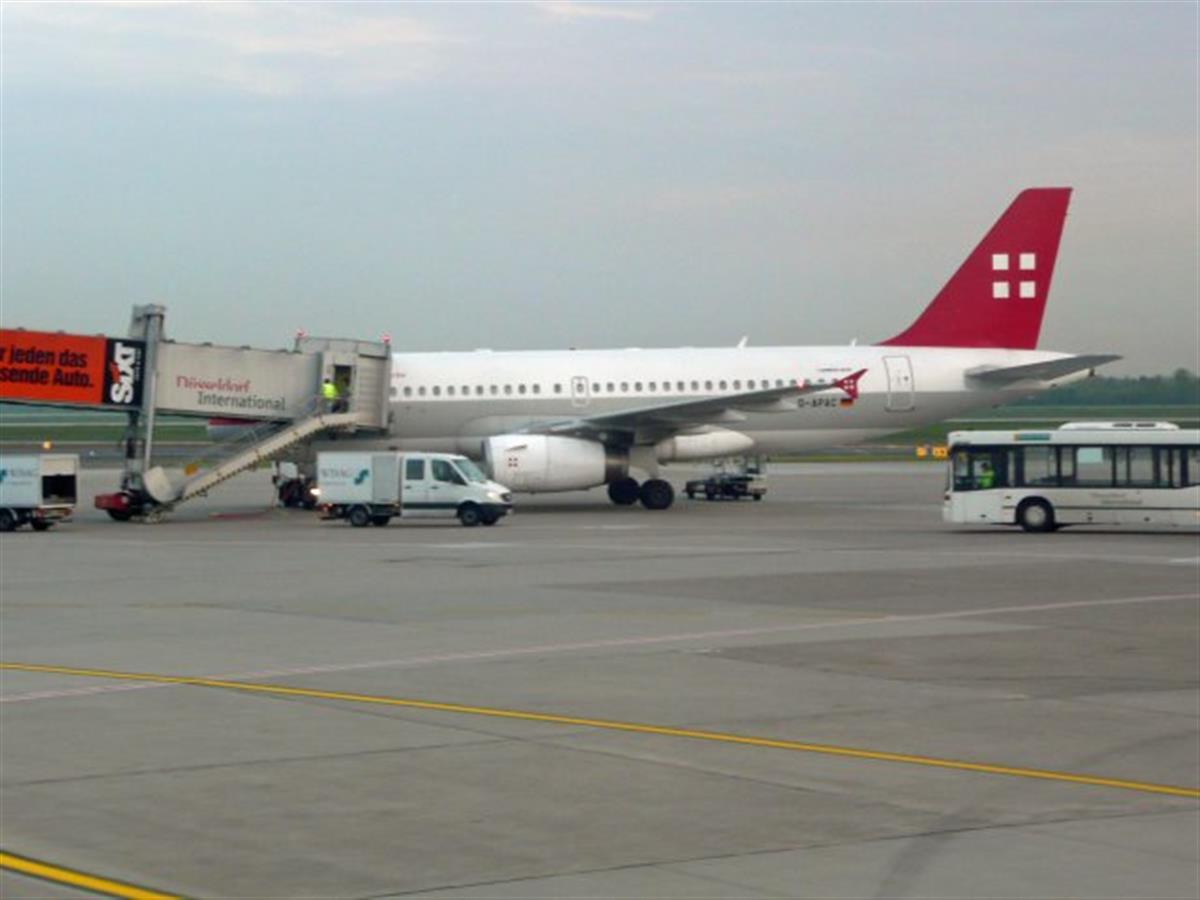 I spot the place where river Elbe meets river Havel. I am almost home.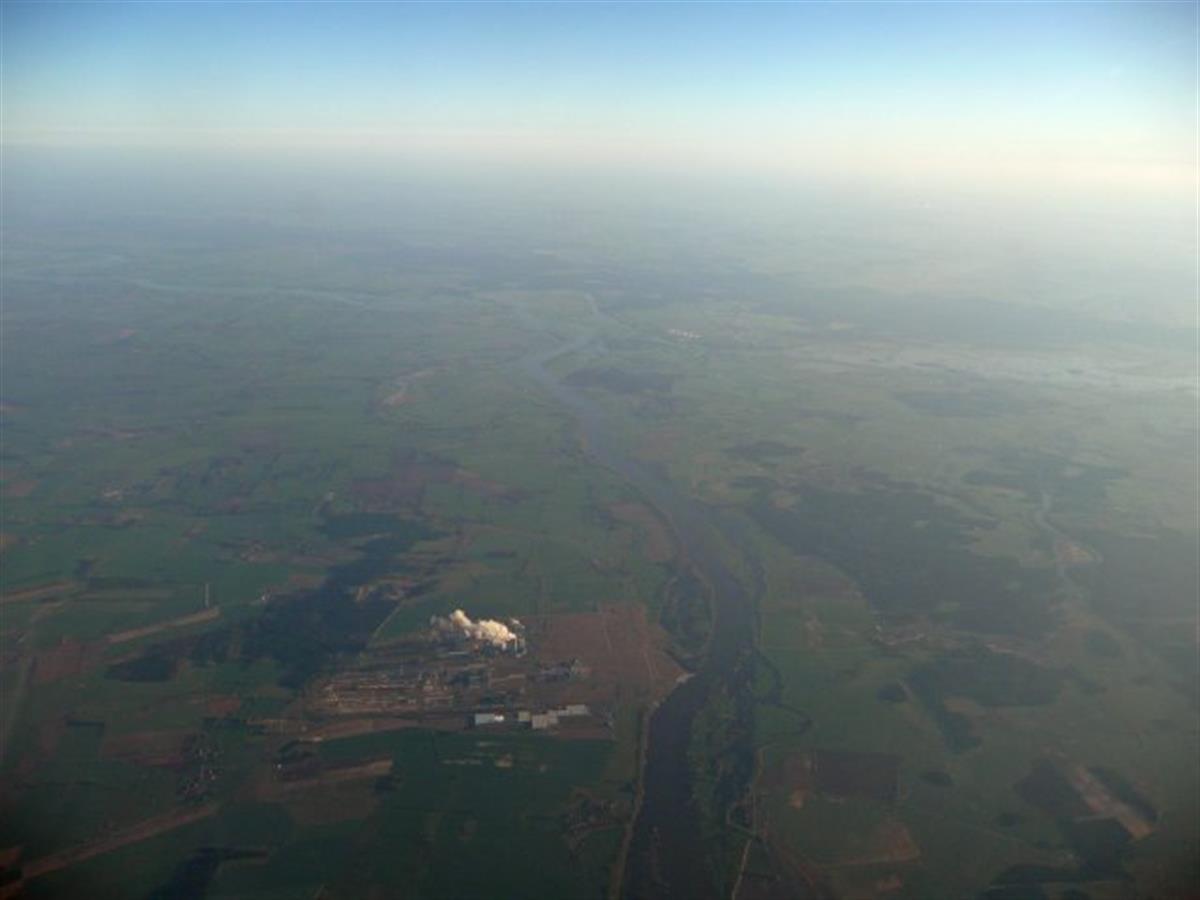 The hotel is in the very center of the city so I can use some minutes and walk to Brandenburg Gate. The Czech President is there and gets escorted by Berlin police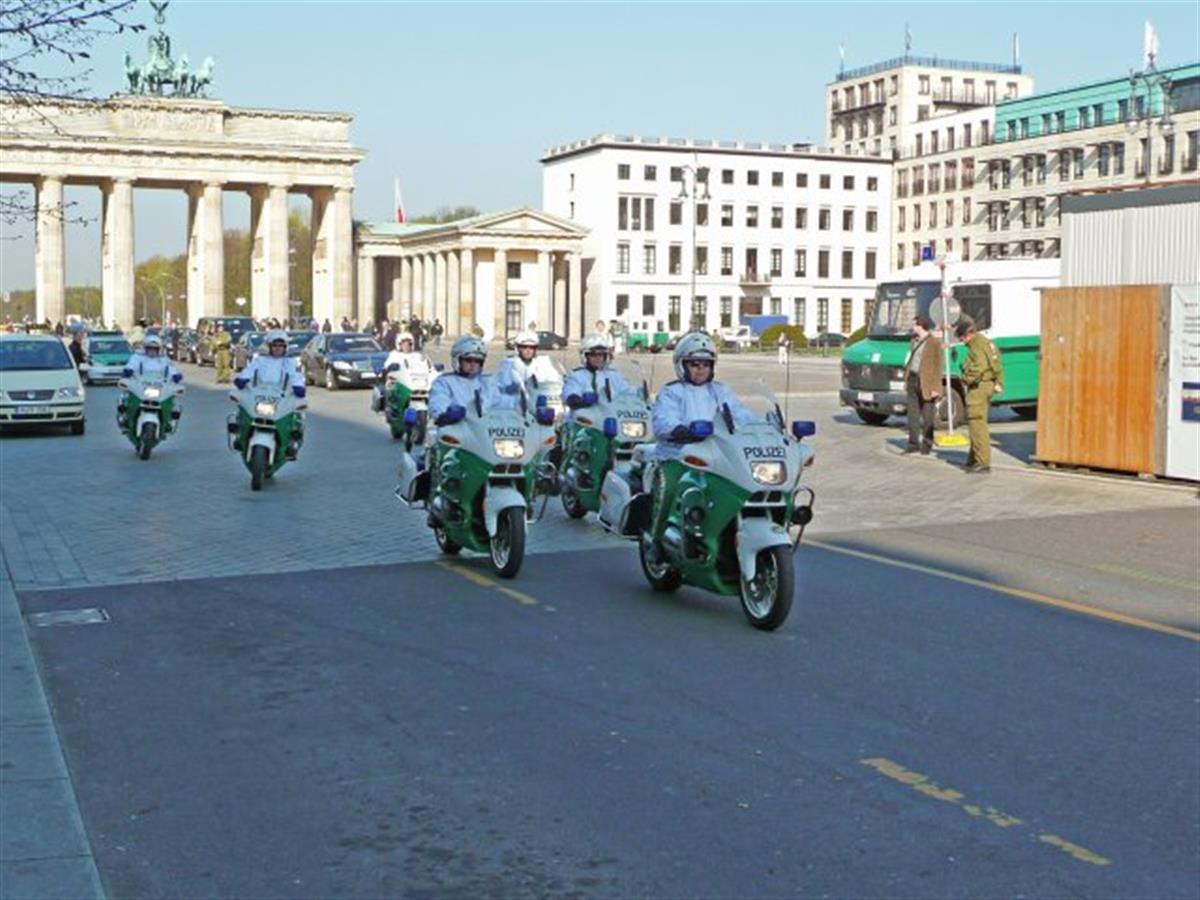 Due to the visit the square in front of Brandenburg Gate is closed. I decide to ignore this, enter the empty square, get into discussion with police men which results in me taking the photographs and then clearing the place. I would never dare to try this in America.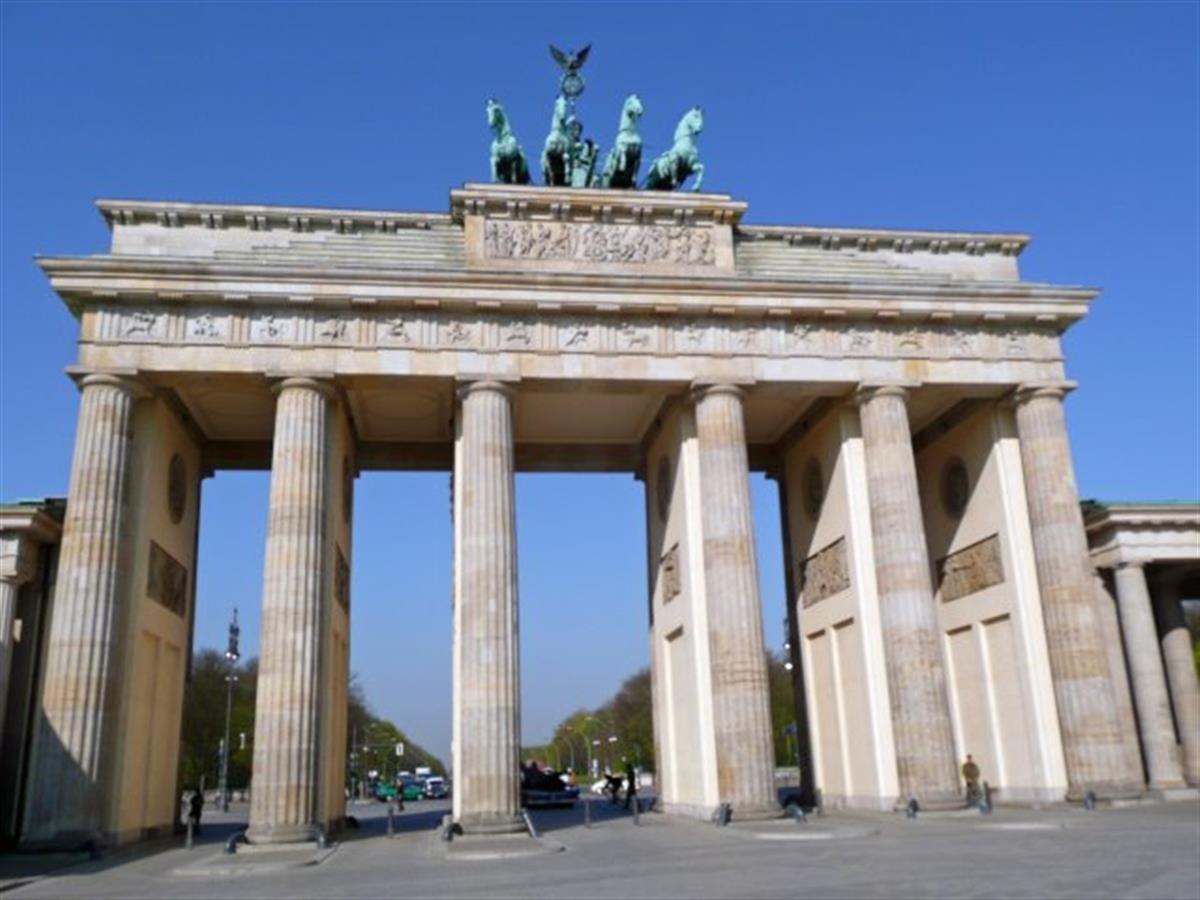 Home. Alexanderplatz. I used to live about 1000 feet from there.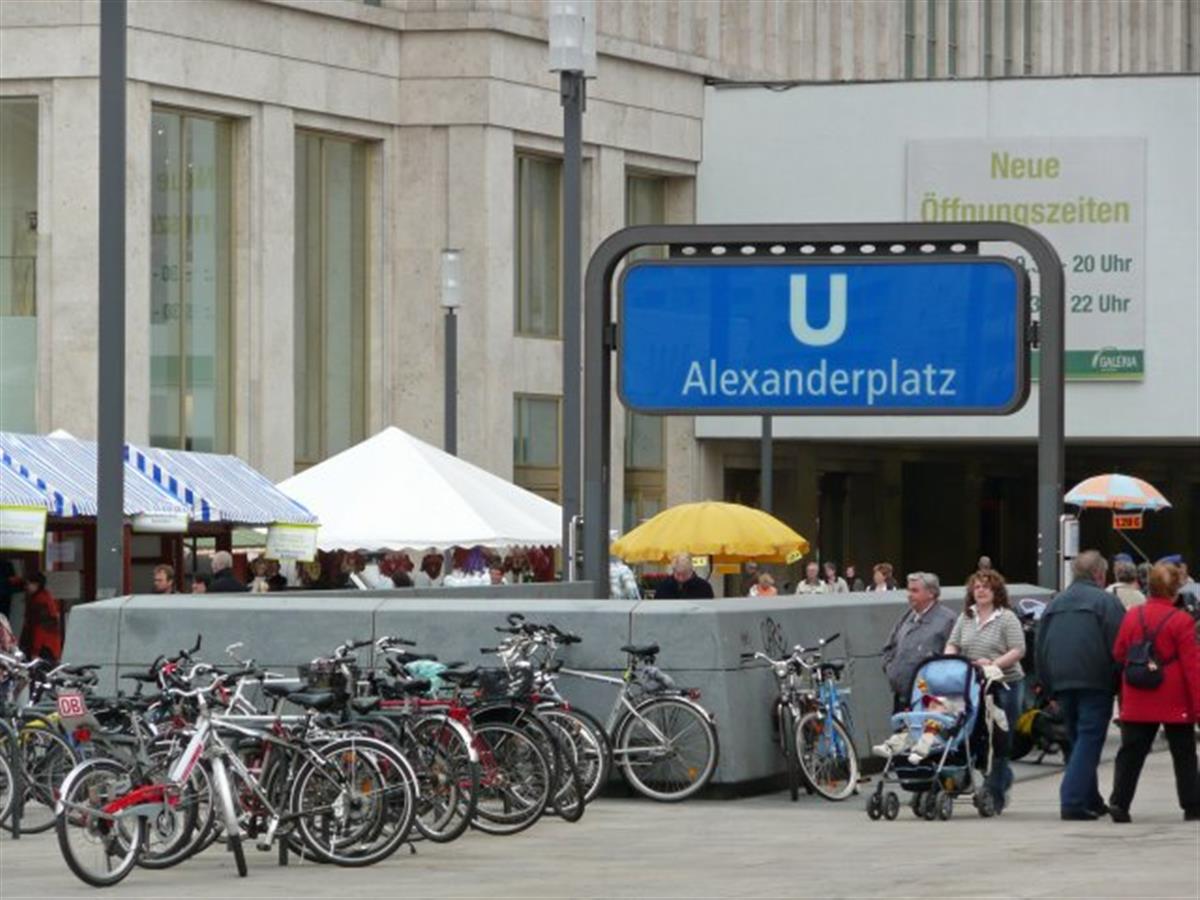 The World Clock on Alexanderplatz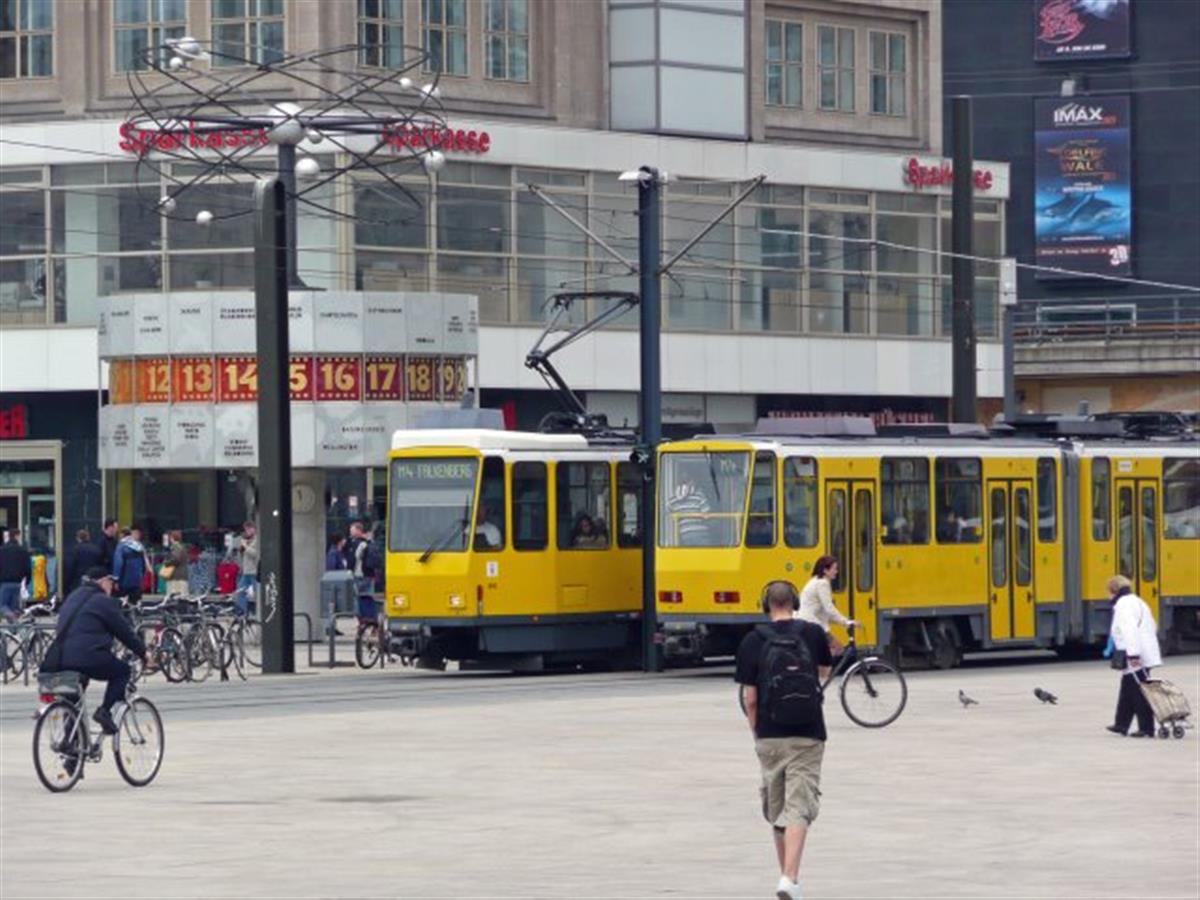 I do some shopping in some other areas.
Prenzlauer Berg is the old Berlin
Bornholmer Straße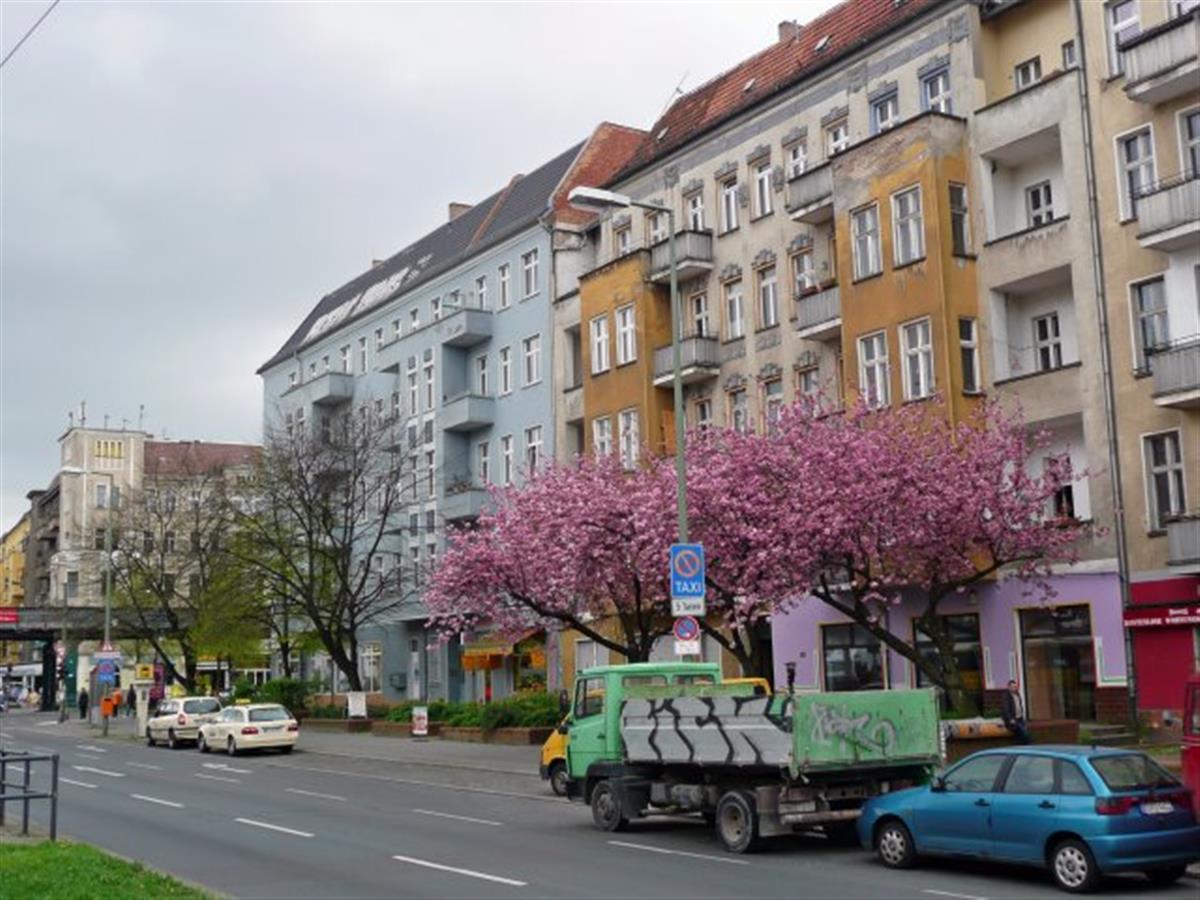 Schönhauser Allee. The Subway is on top here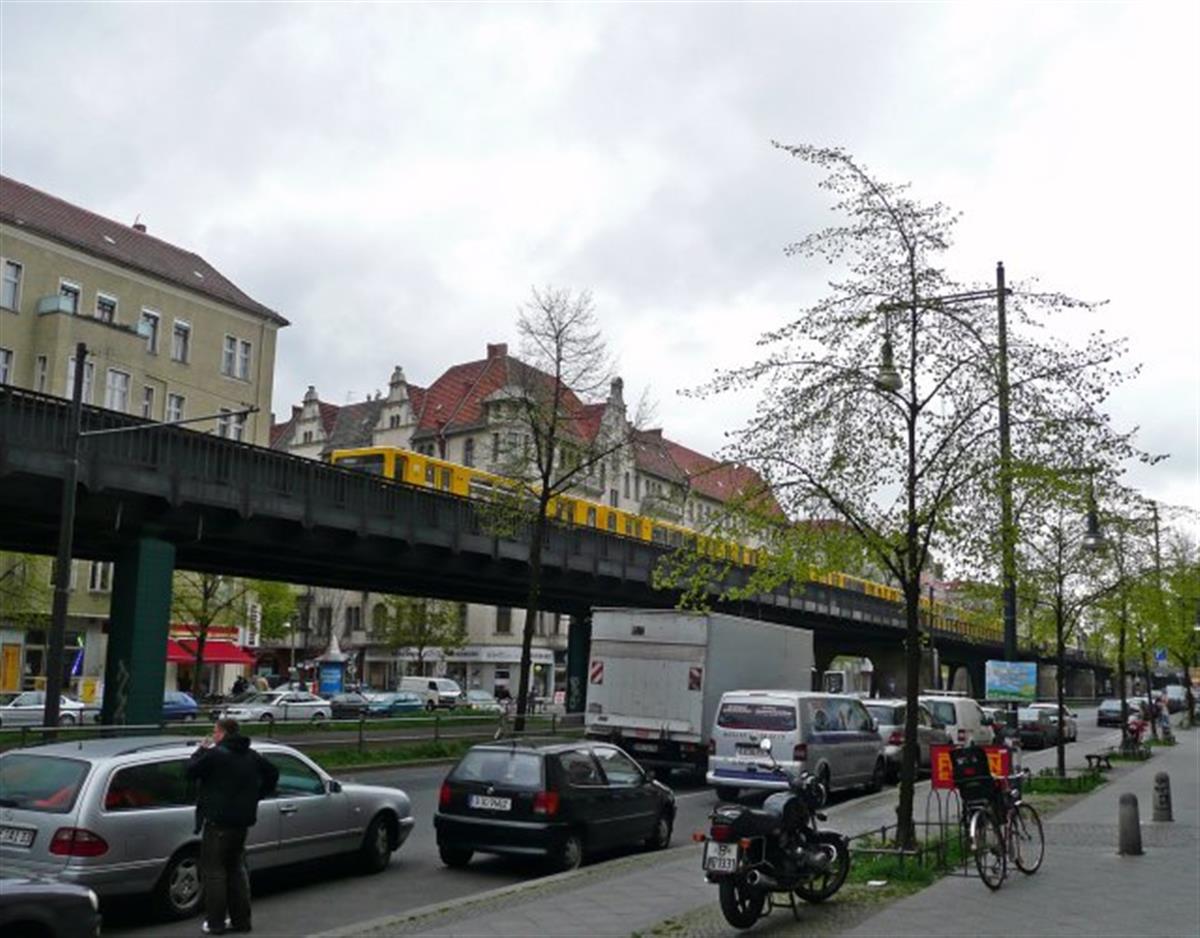 Upside down situation at Schönhauser Allee Station. The subway is on top, the city train goes underground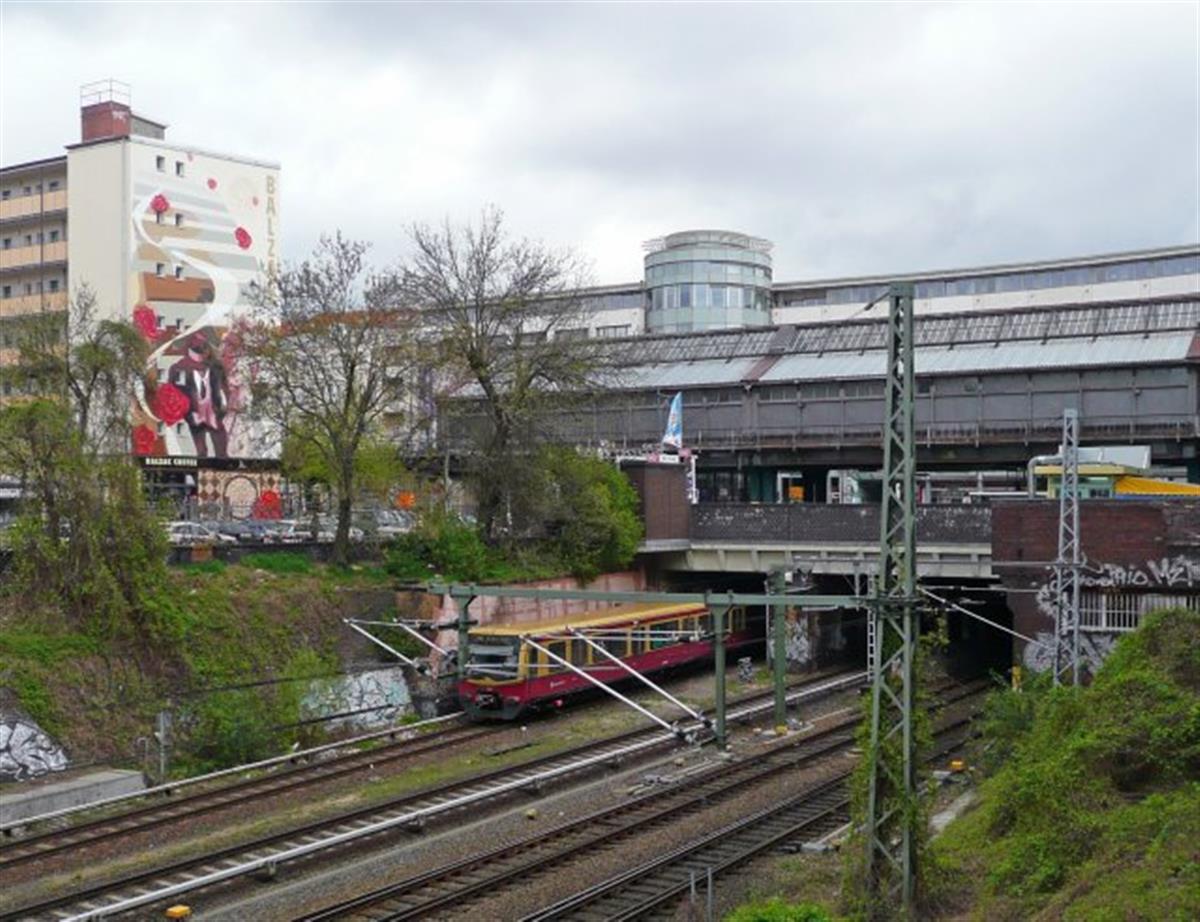 My parents place is about 7 miles away from the city center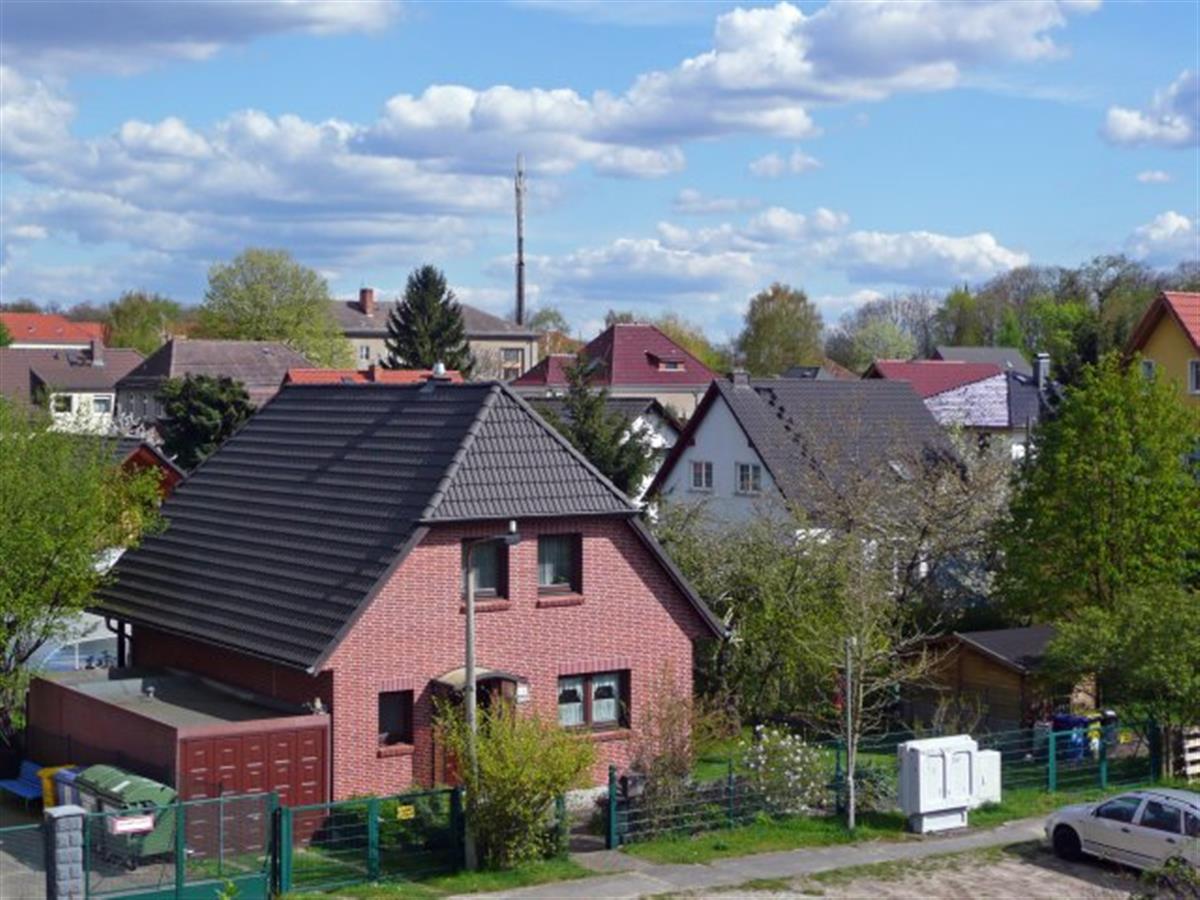 Flying back via Munich. Taking off in Berlin I can see that sailing season has obviously started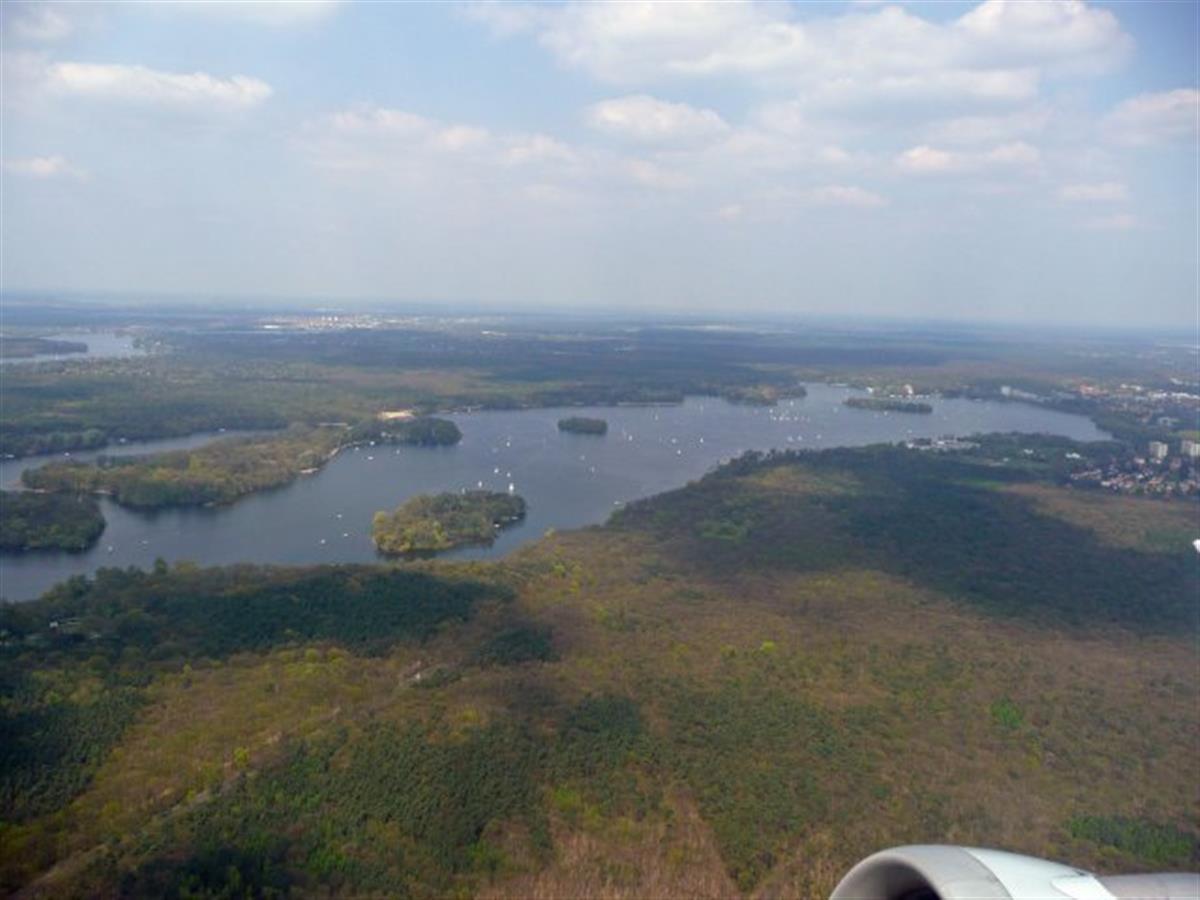 Straubing in Bavaria. I am close to Munich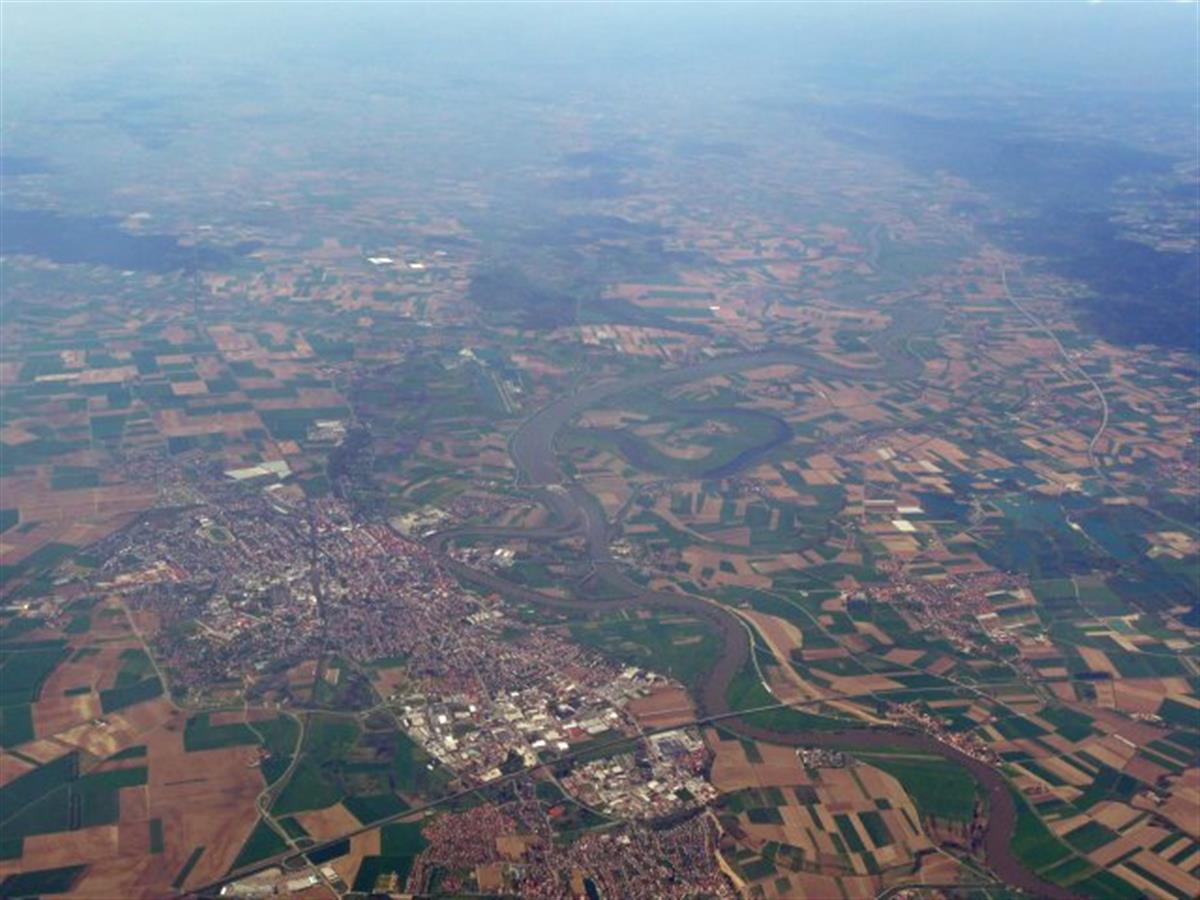 The soccer stadium of the German Champion Bayern München looks like an UFO has landed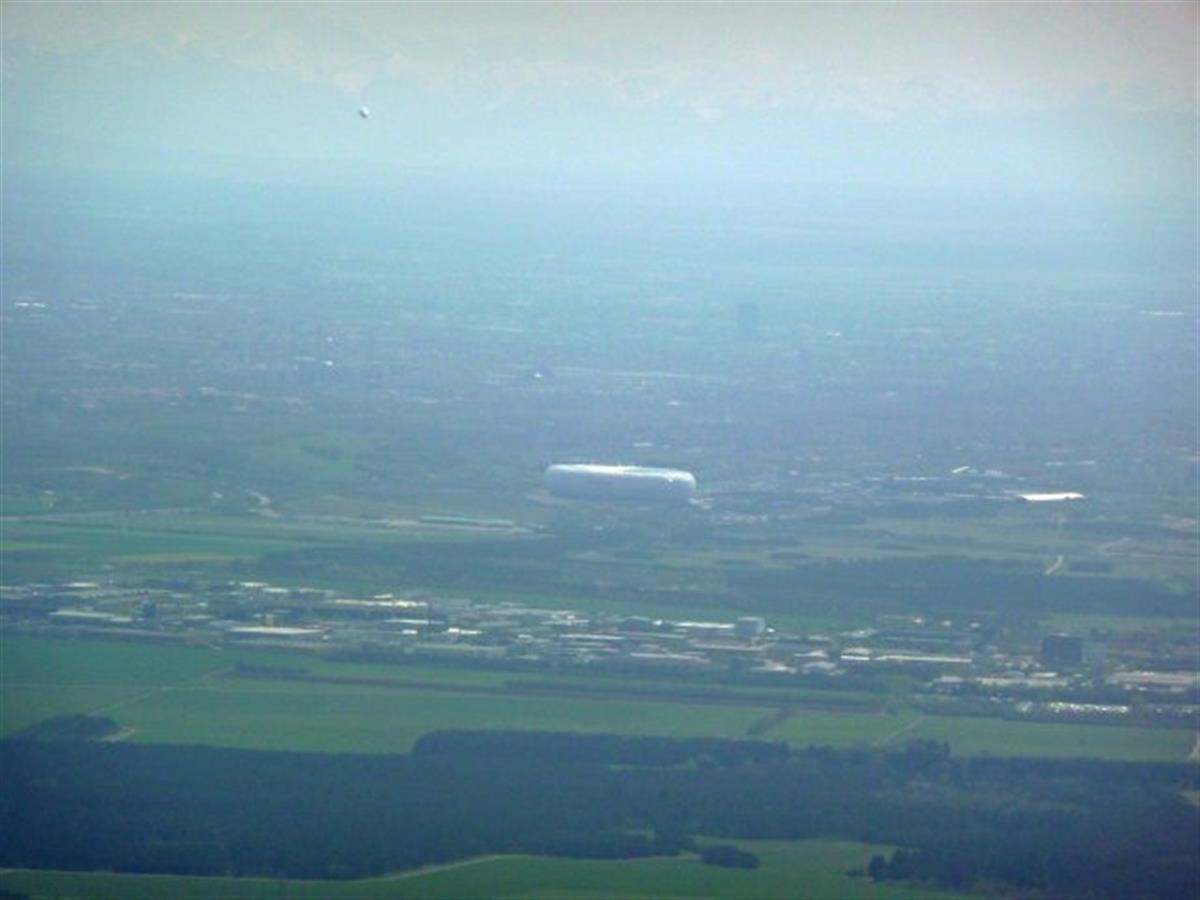 We are in Munich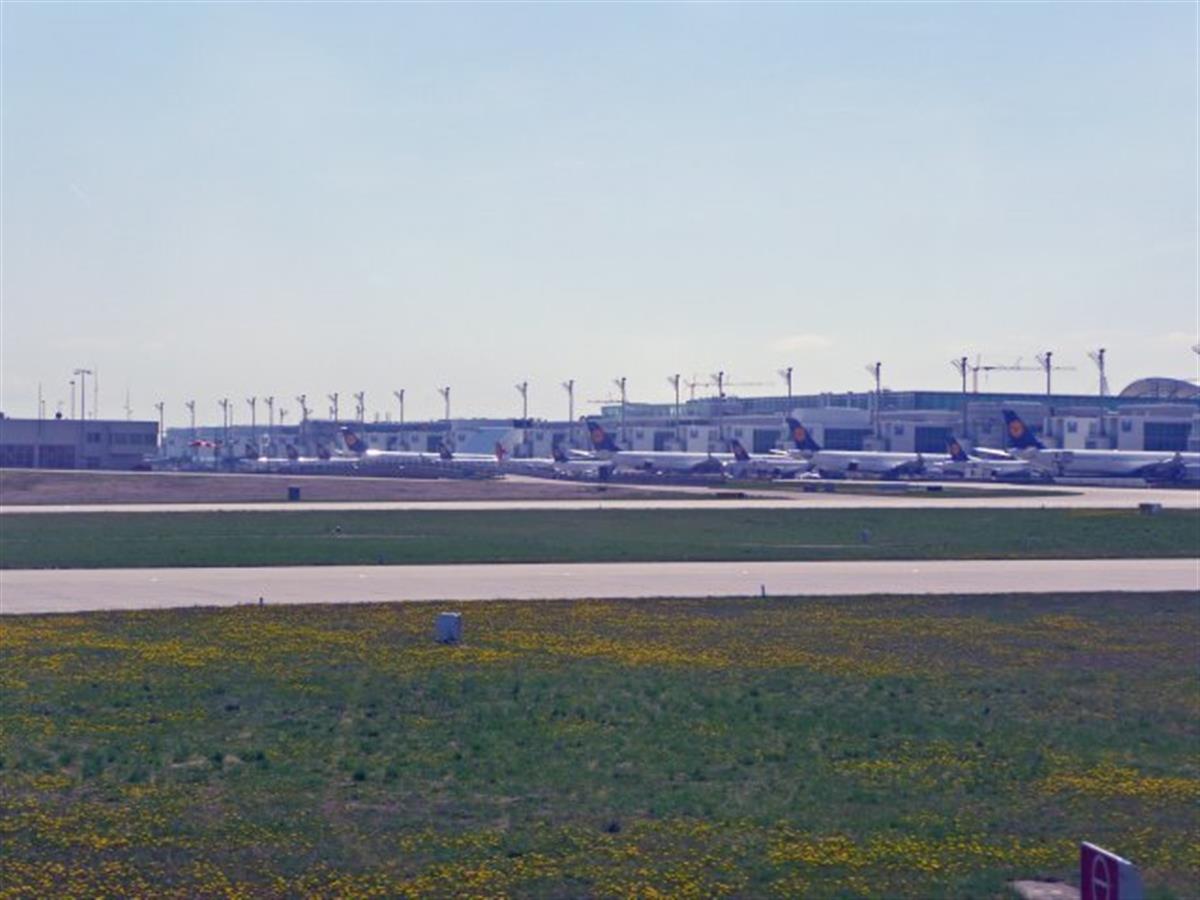 Start in Munich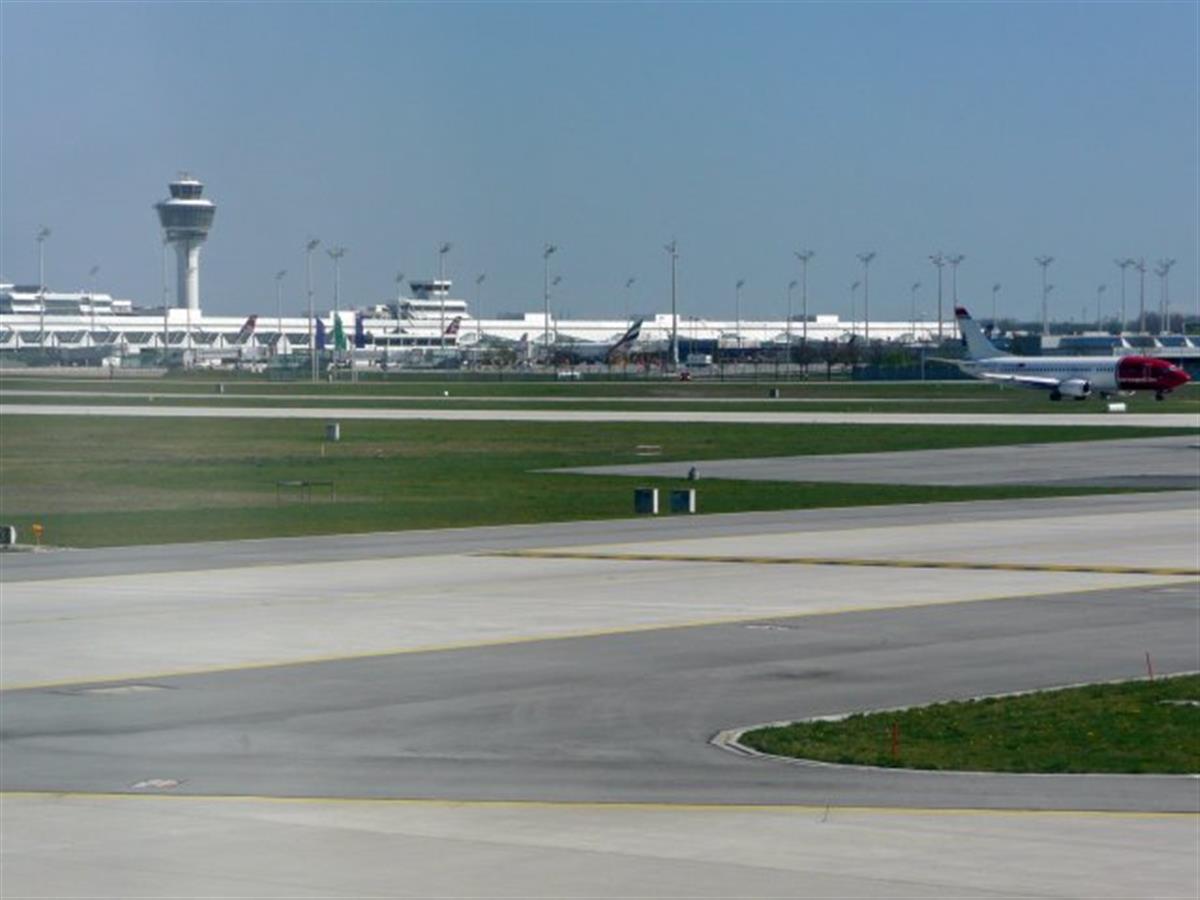 The Alps are not so far away. Just another 60 miles from Munich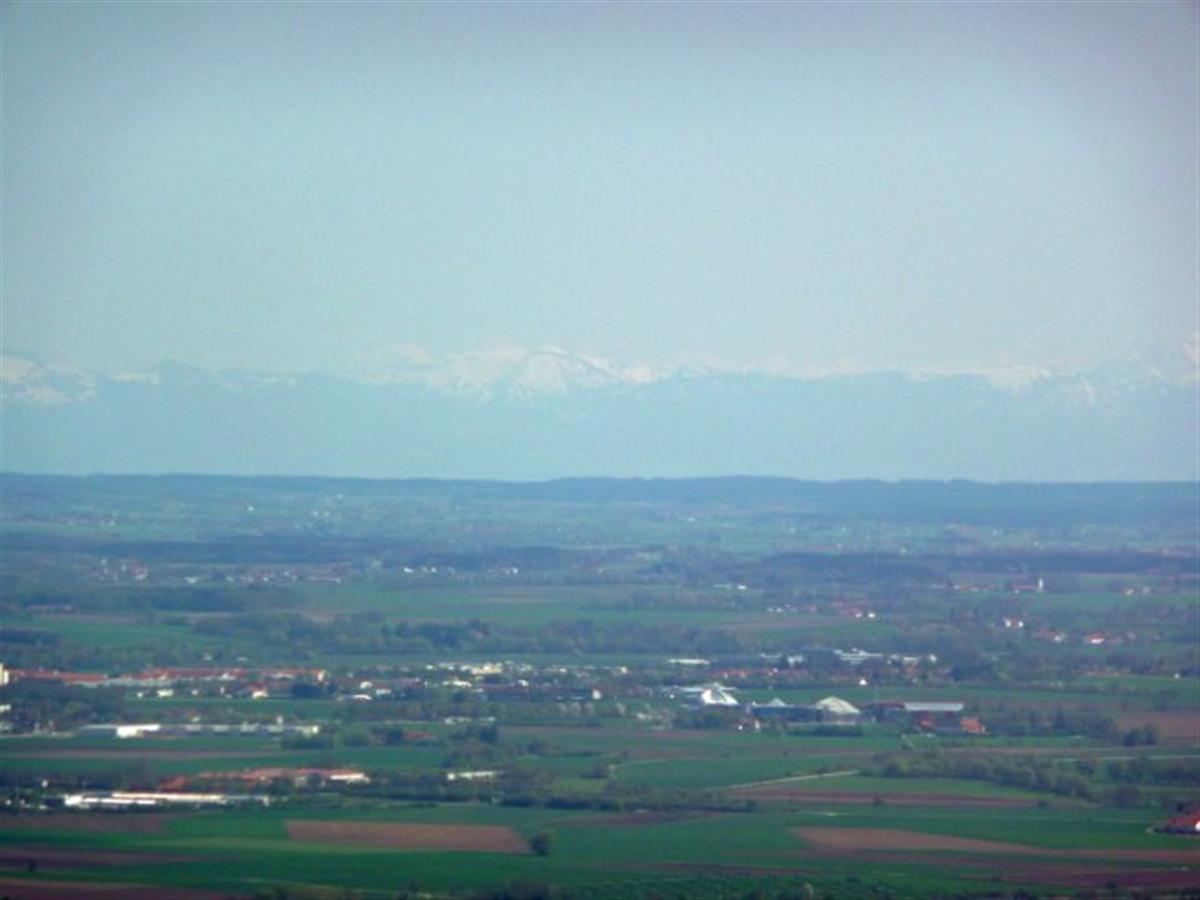 Audi is Bavarian too. We pass the Audi test track in Schwaig before we go through the clouds