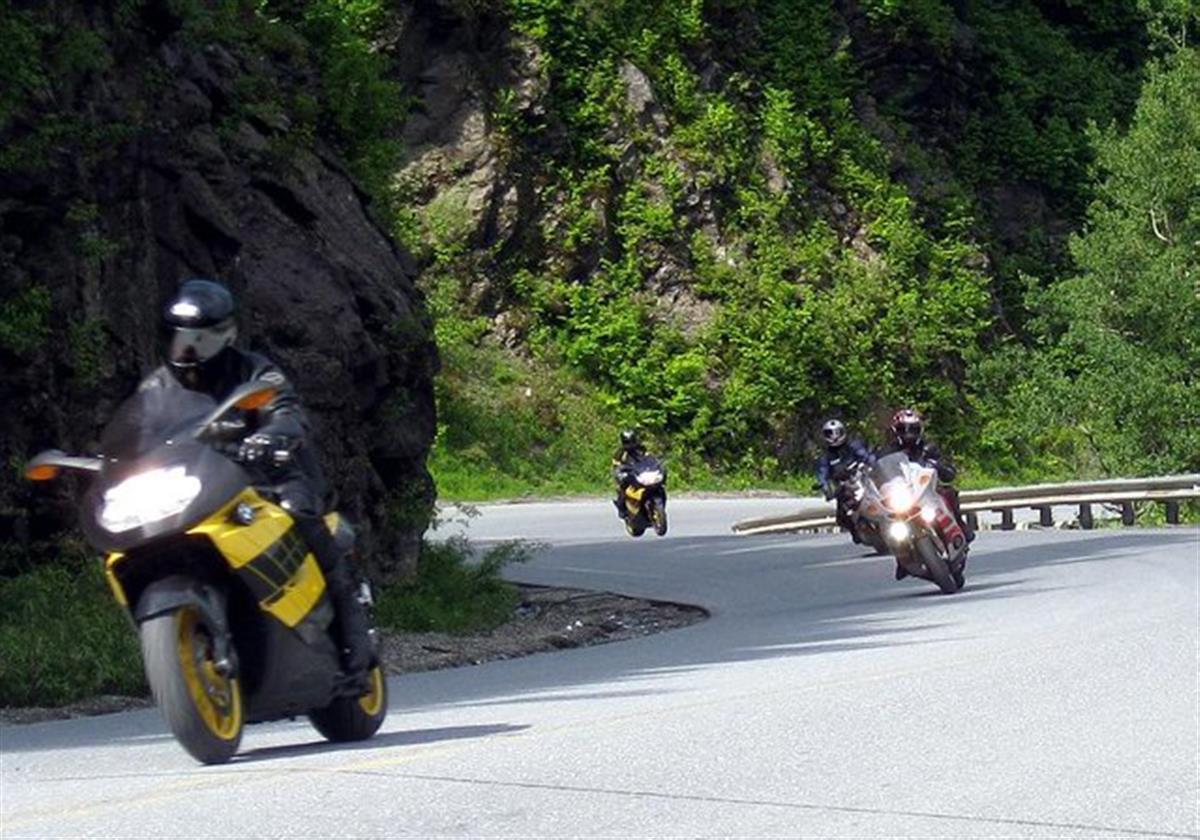 The Summer Solstice Ralley of i-bmw.com in Stowe, Vermont. A great opportunity for some rides with a great bunch of people. I had to come one day later so it was only two and a half days for me. Weather was not great but good enough for some fun on the road and in Stowe. The second name of the Ralley "Super Soaker Ralley" did apply especially on Friday and Sunday.
I ride up to Vermont in the afternoon in decent weather.
View at Route 17 in Vermont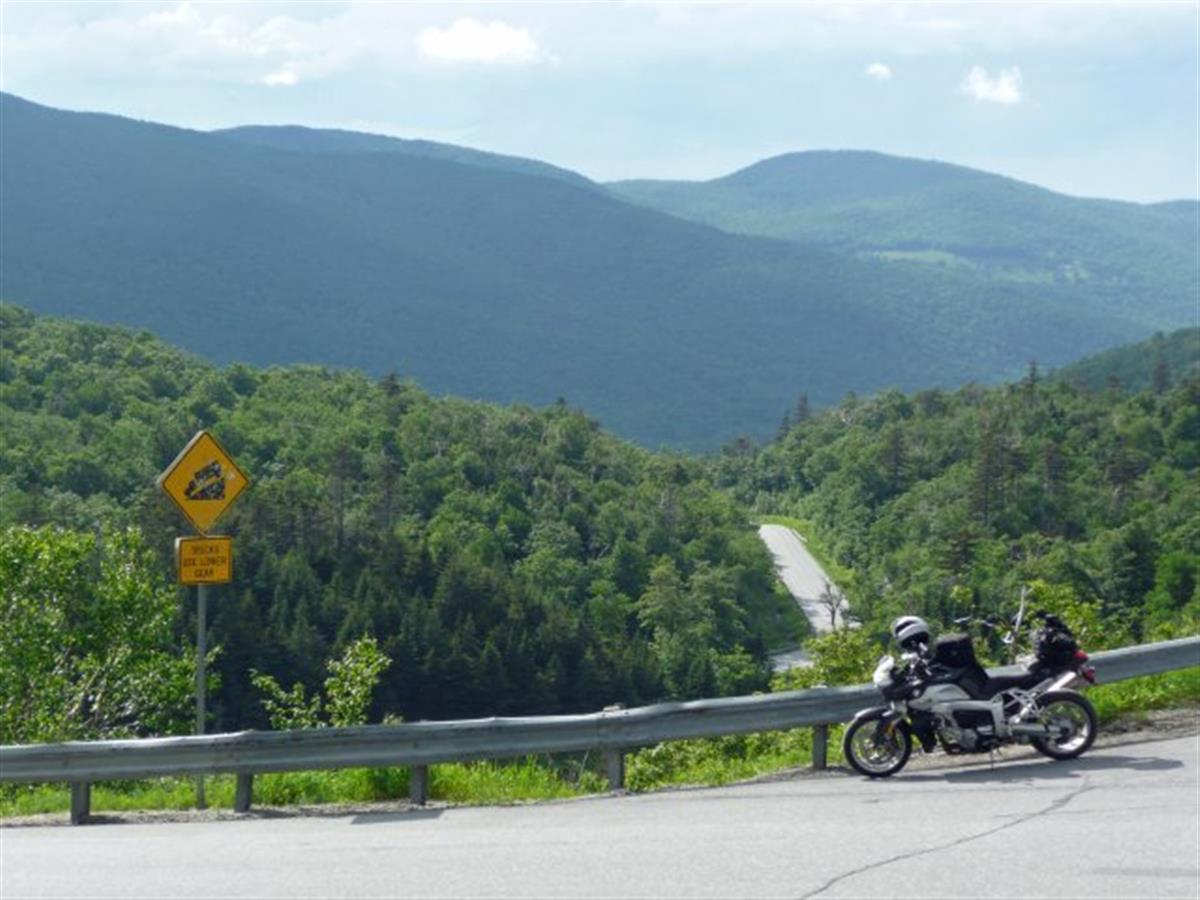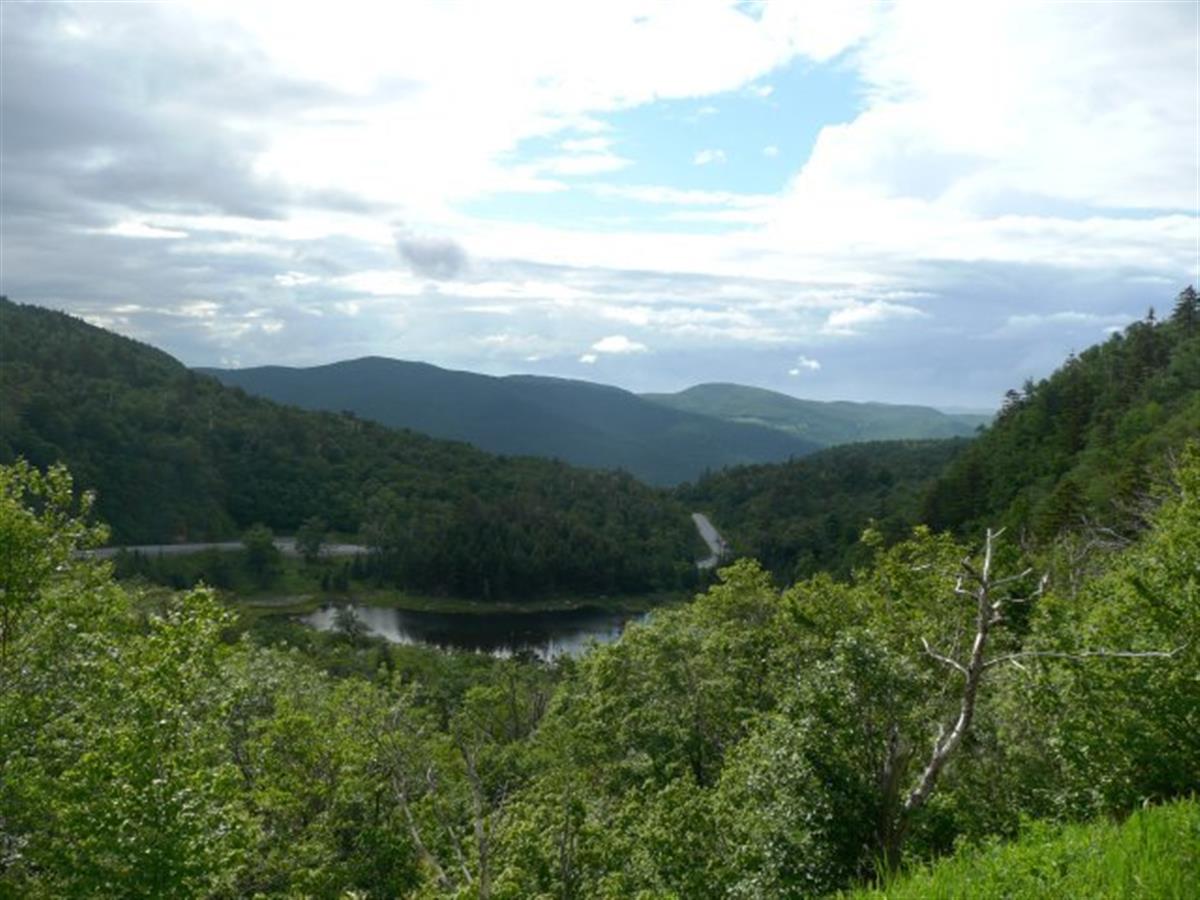 The others had already a nice day in Vermont
Gathering in the morning
Moons, Rick, Bob and Bill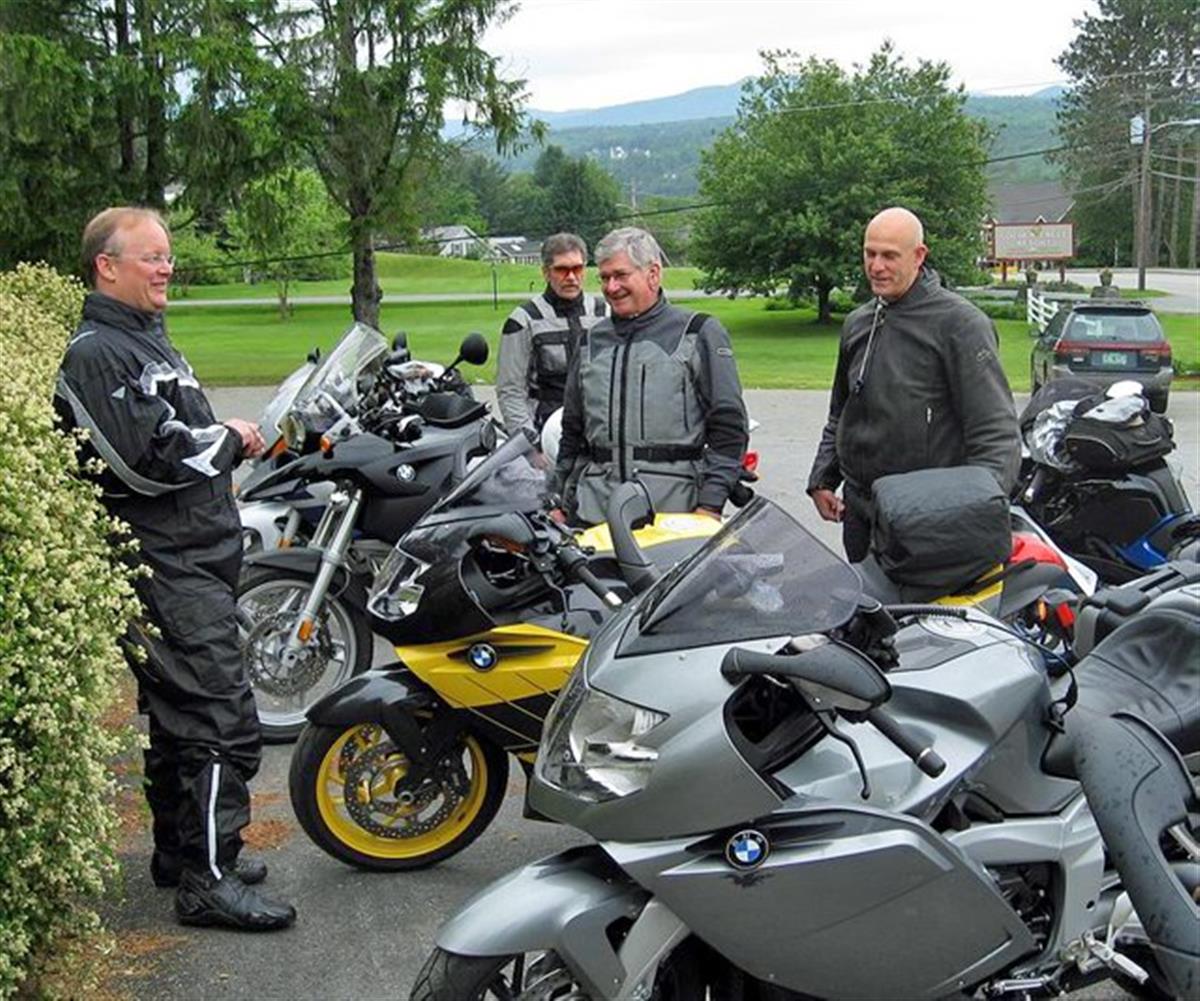 Break during the day Steve, Pete, Bill, Jim, Jim and Kevin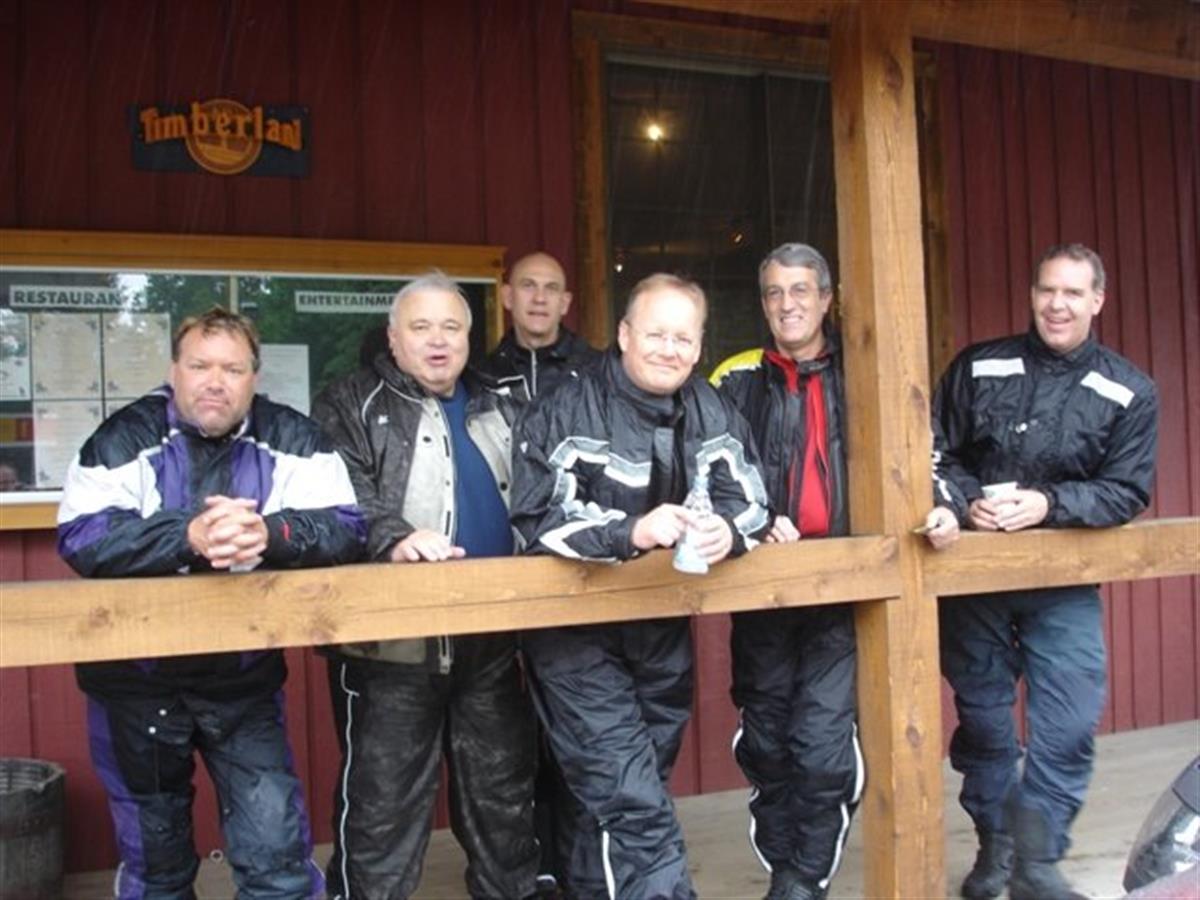 Paul, Bill, Steve, Pete, Jim, Jim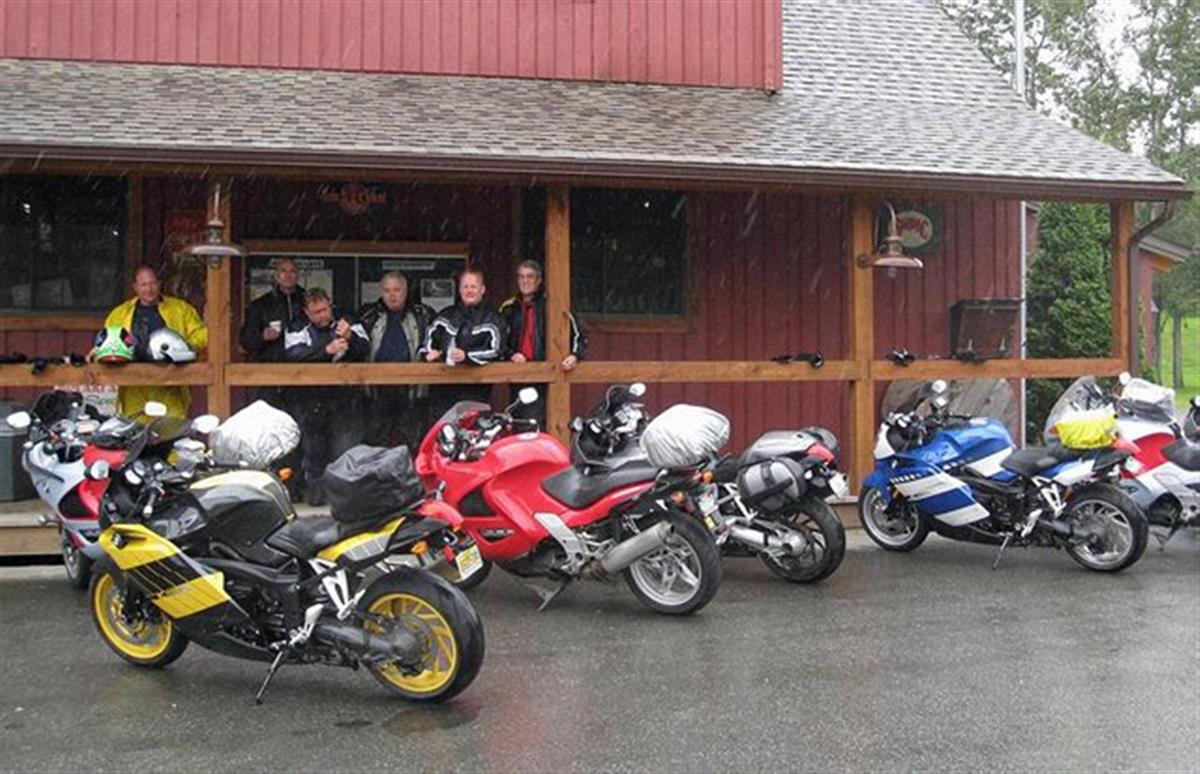 Jim, Bill, Jim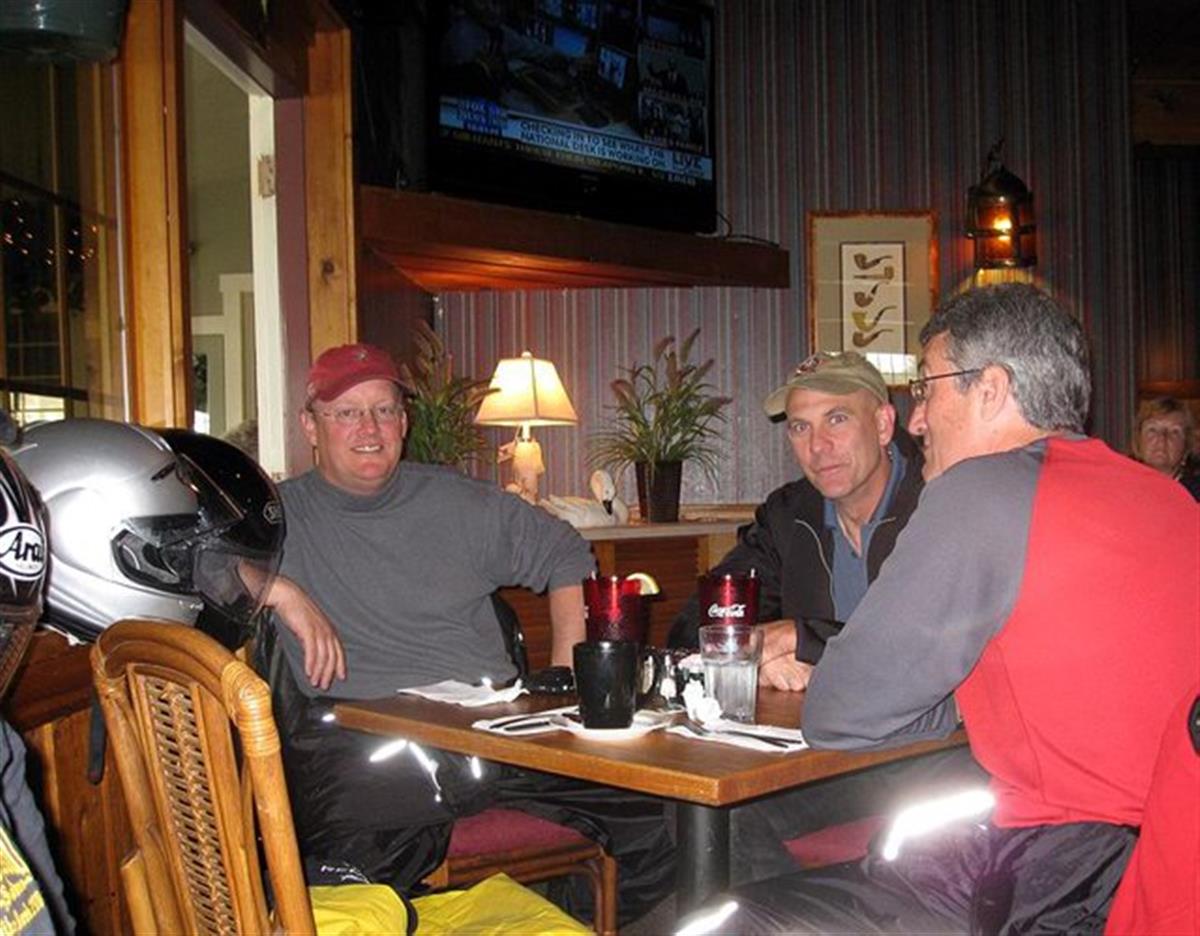 I arrive in the evening and get a room with a very impressive bed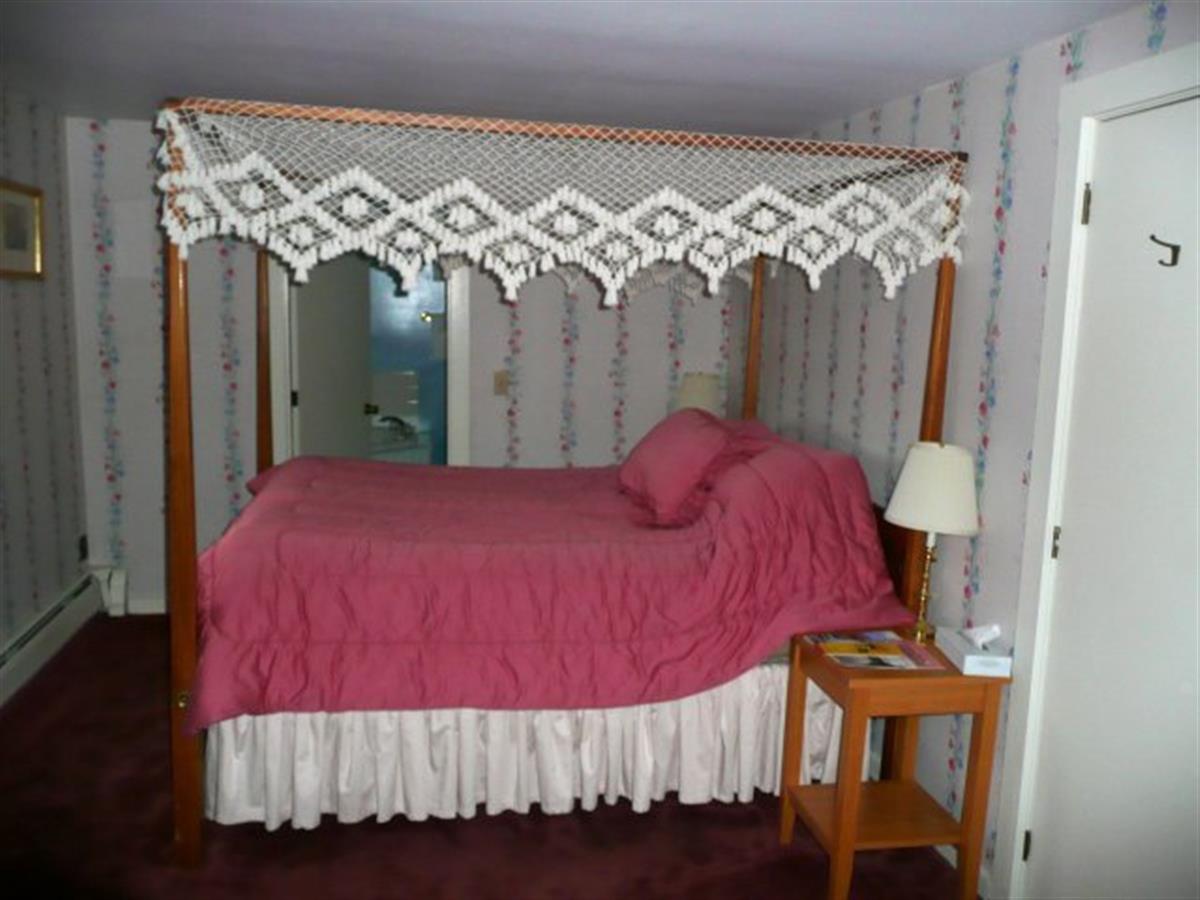 Pizza at Pie in the Sky in the evening
Annmarie, Pete, Rick, Donna, Terry, Moons, Claudia, Kevin, Jim and Tom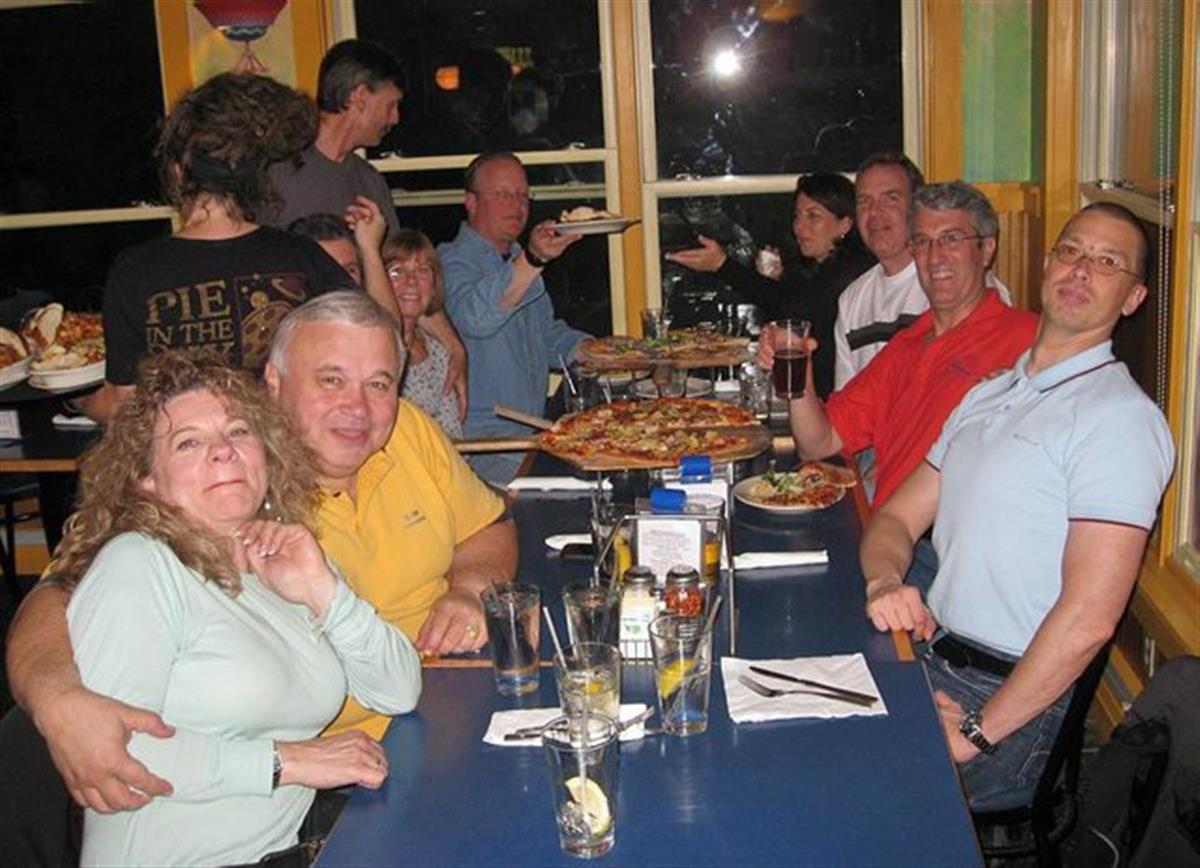 The morning is foggy and chilly. Both will change soon.
Pete is preparing the bike for the day.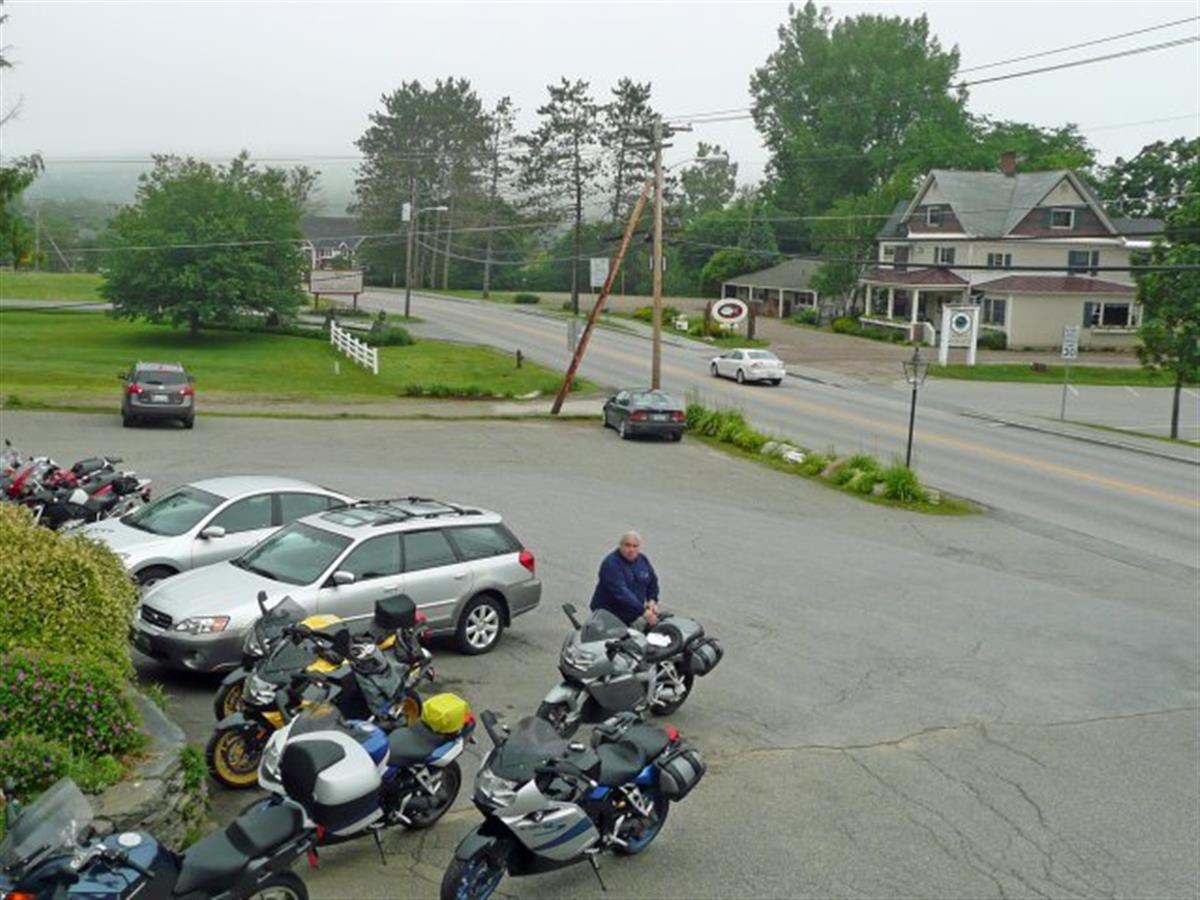 Gathering after breakfast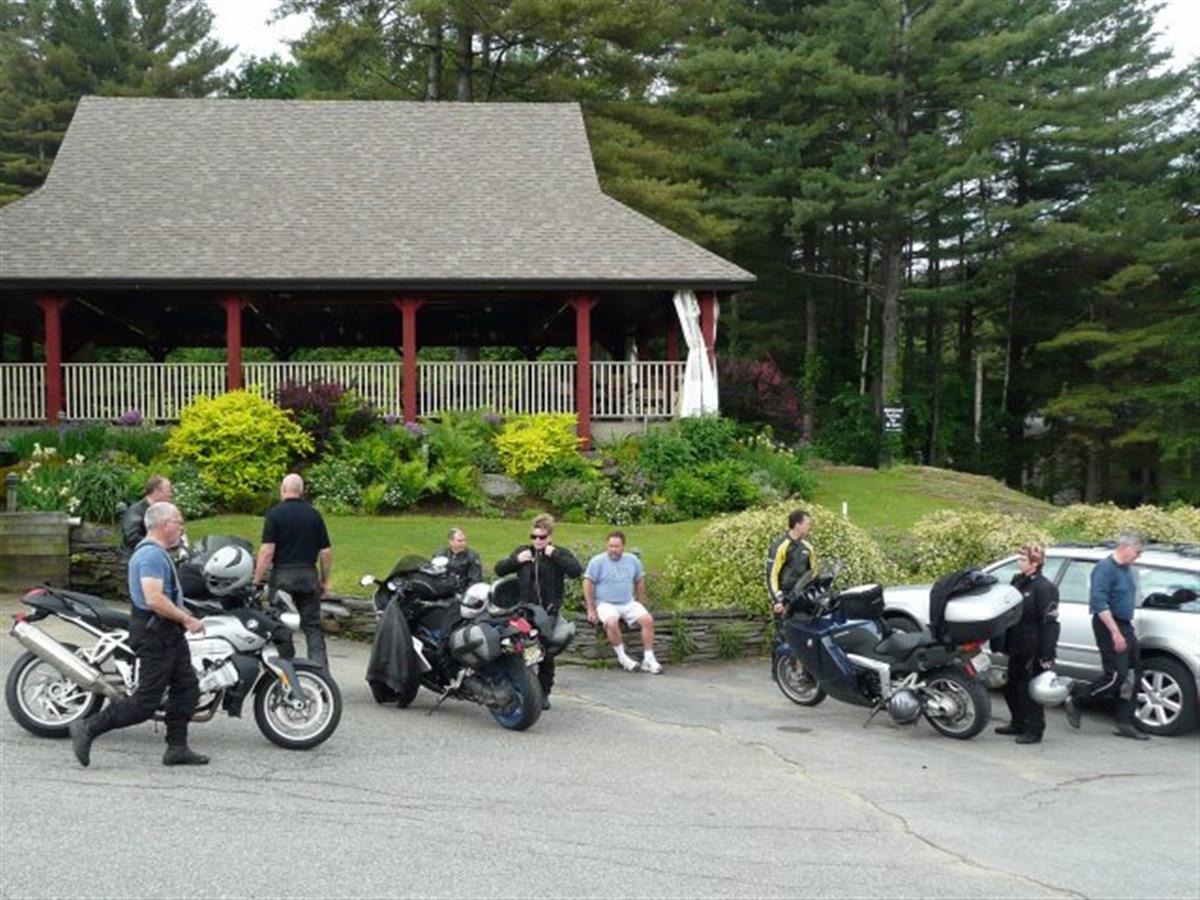 I ride with Jim, Jim, Kevin and Terry
First stop is Route 17 again
Kevin (in the back), Terry, Jim, Jim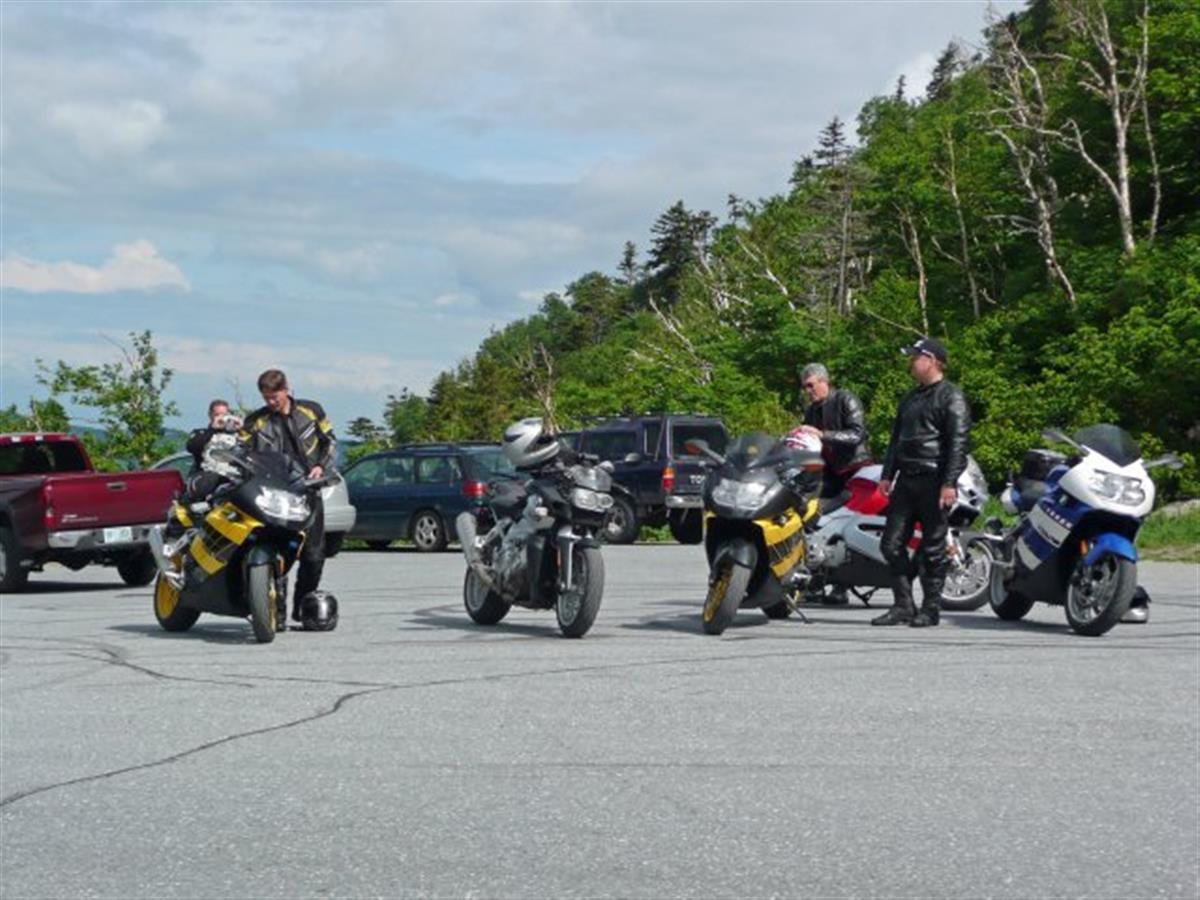 Somebody did not like the sign. See the bullet holes in it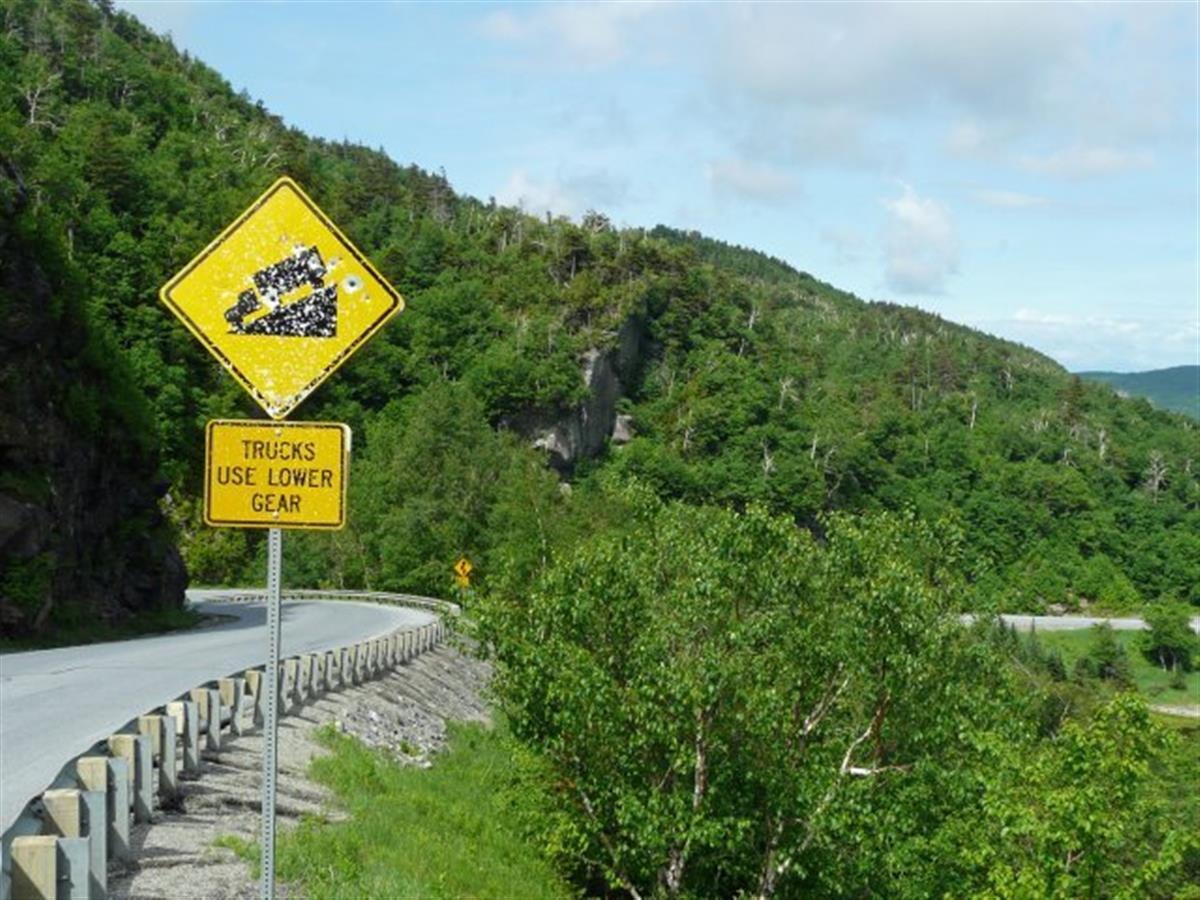 Kevin produces some riding shots
Tom, Jim, Jim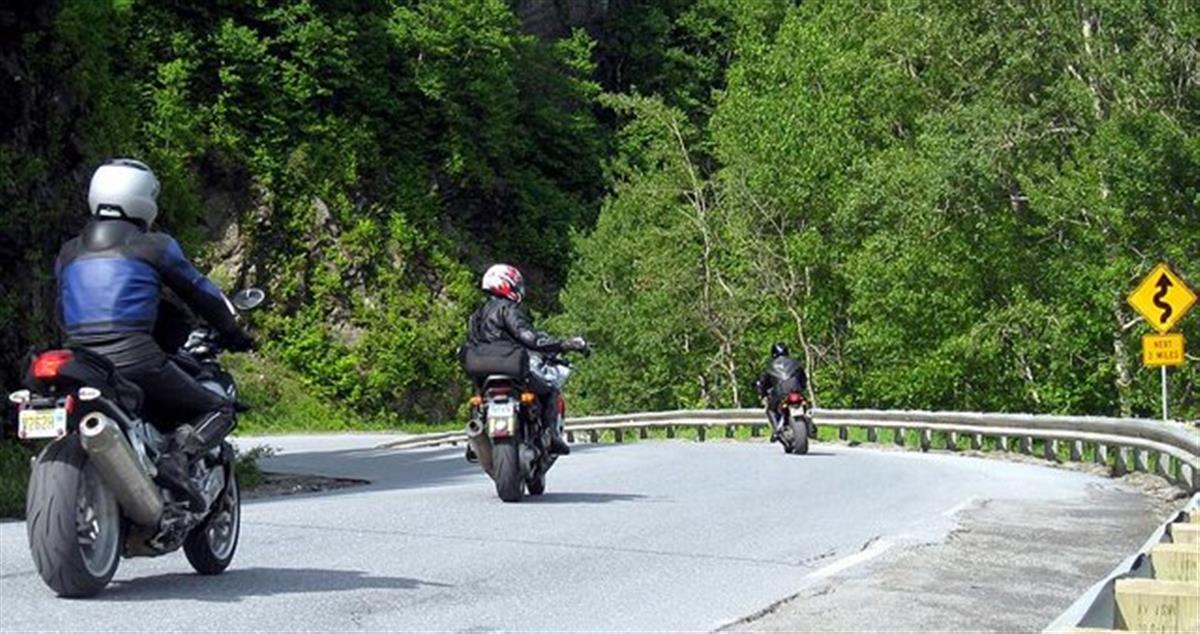 Jim, Jim, Tom, Terry (from front to back)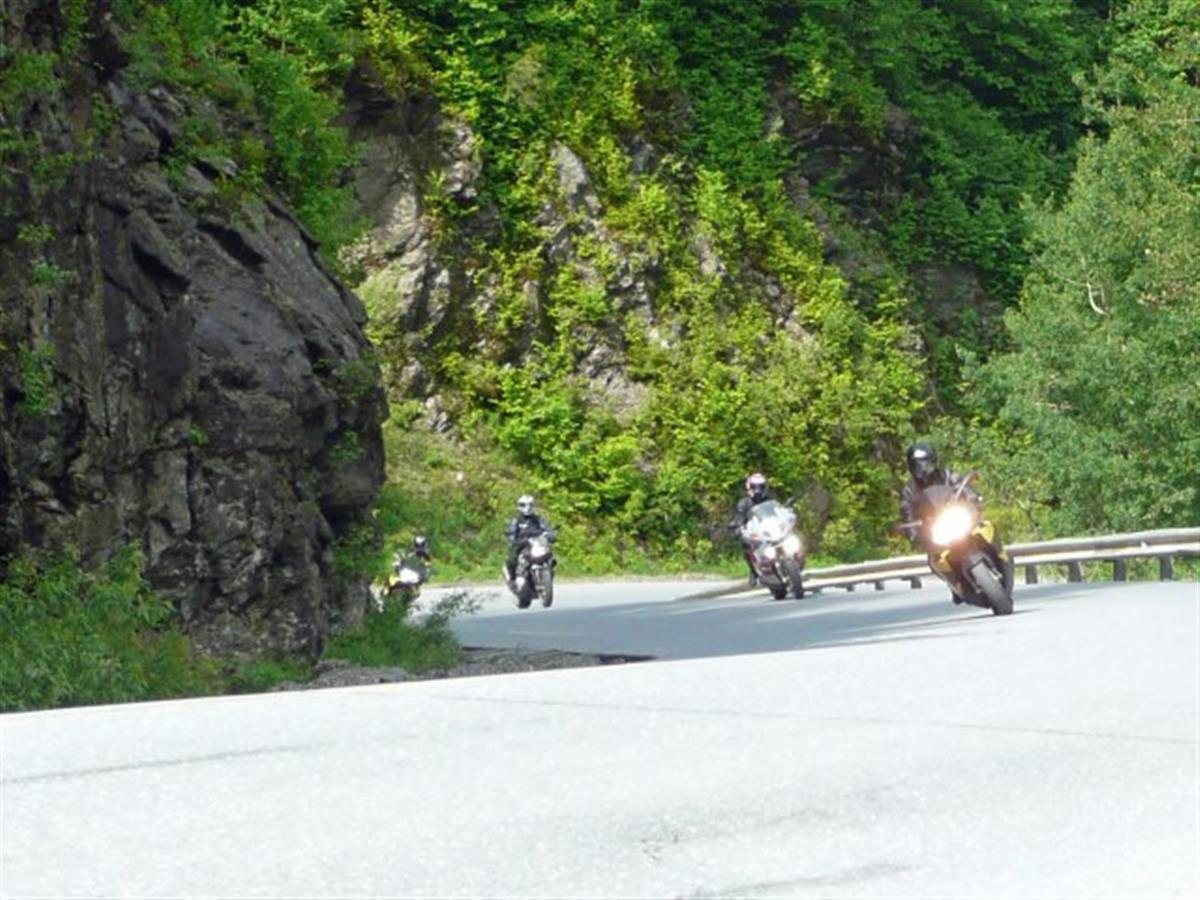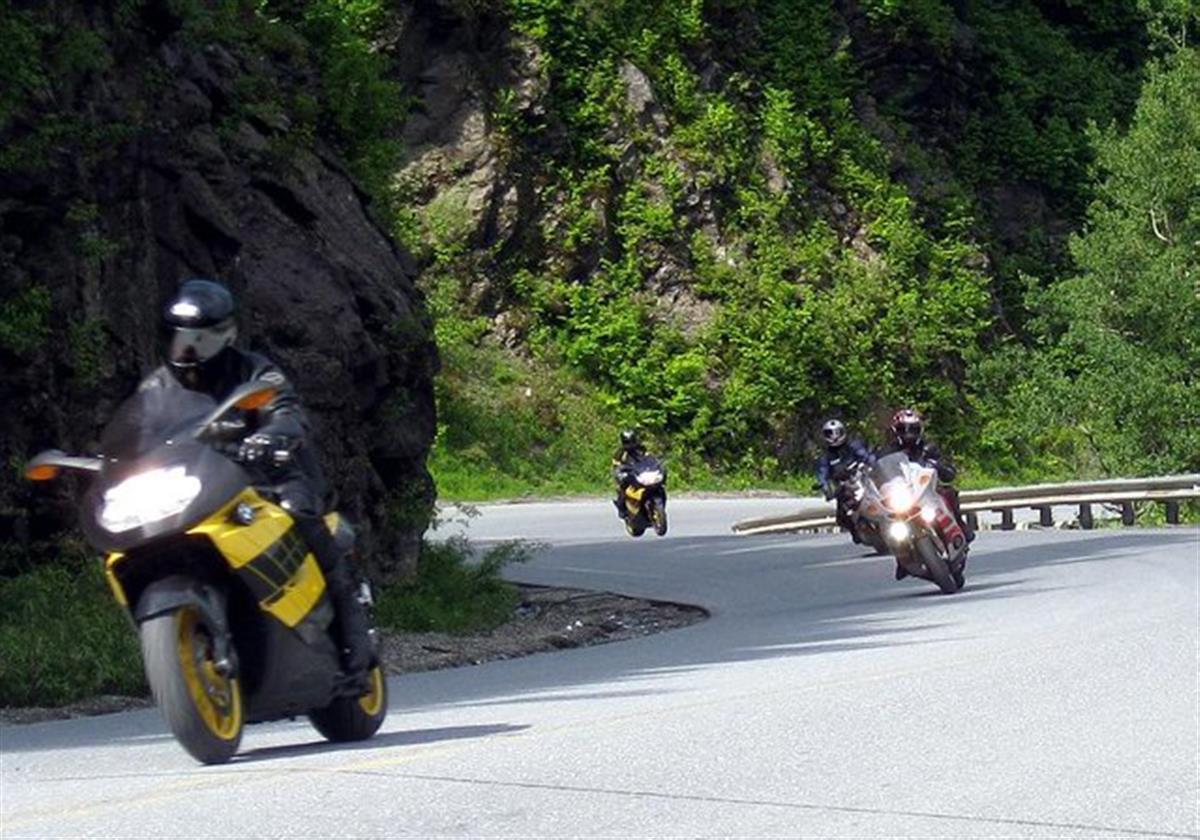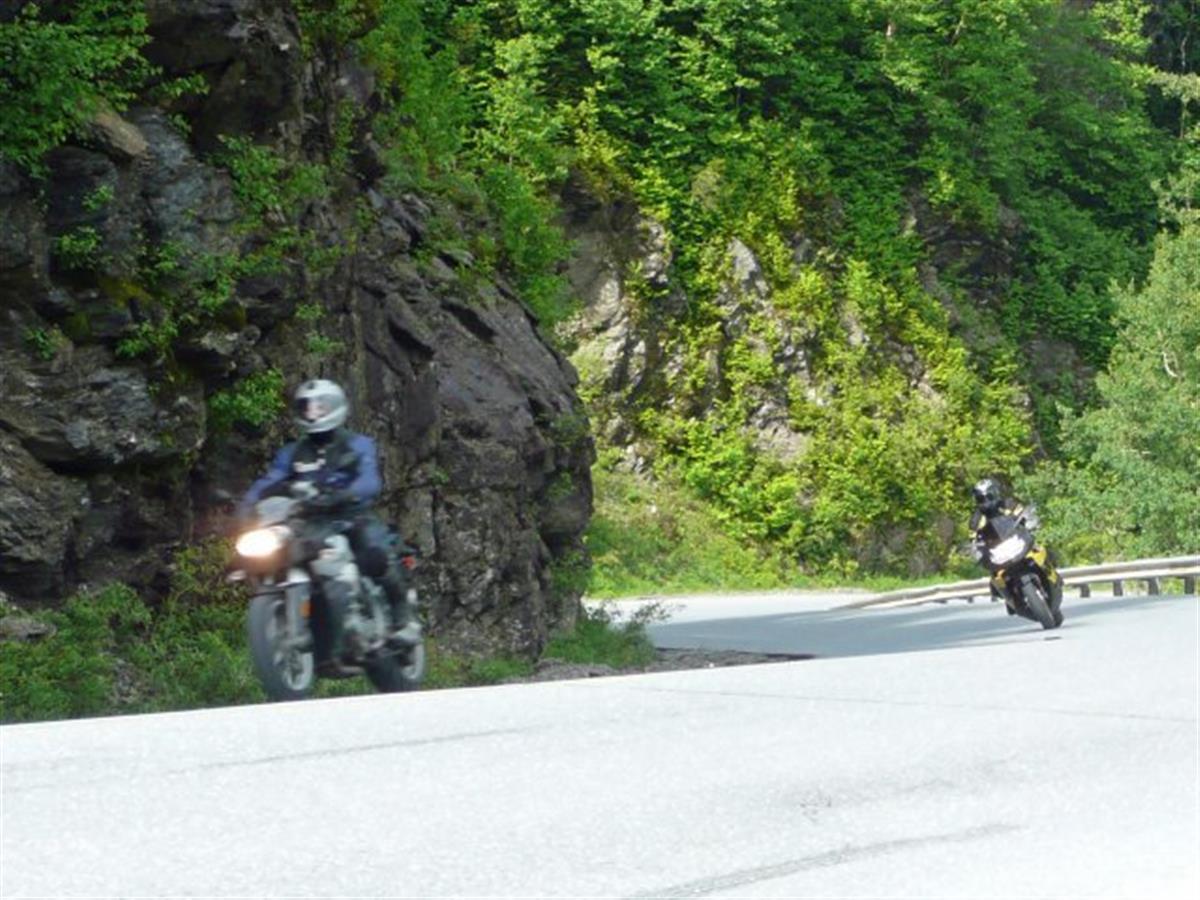 Hibachi dinner in the evening
Connie, Mike, Jim, Terry, Tom, Paul and Steve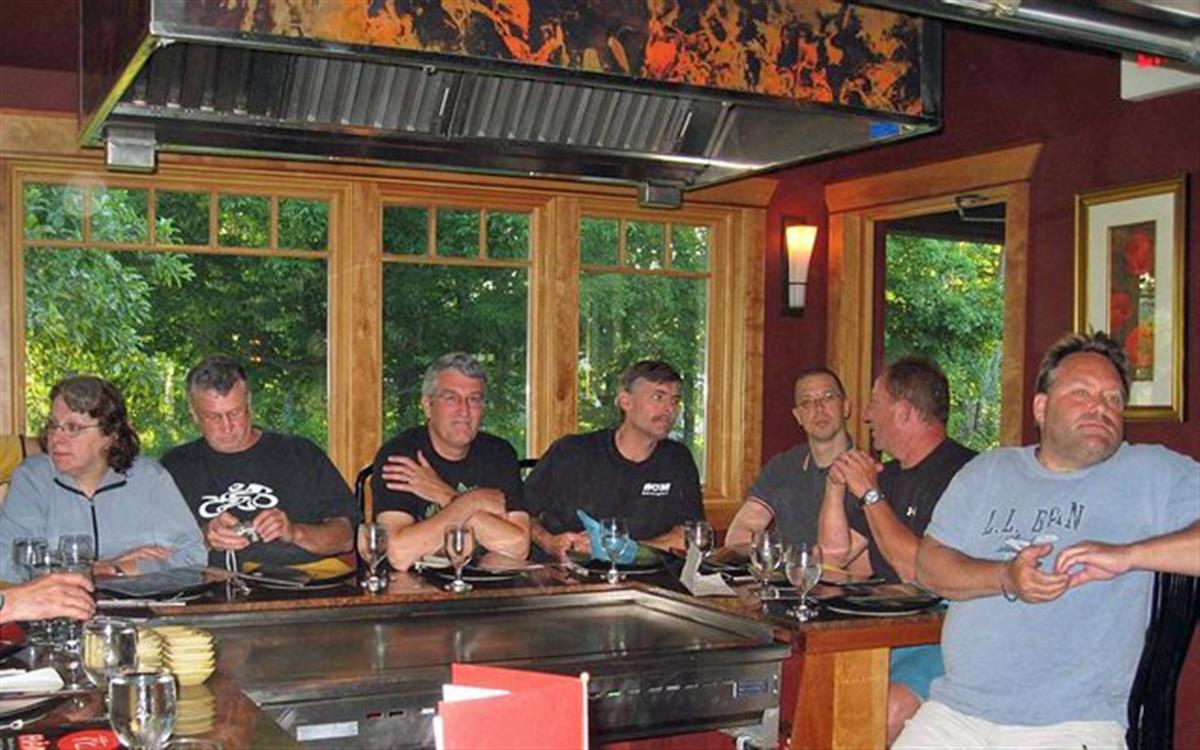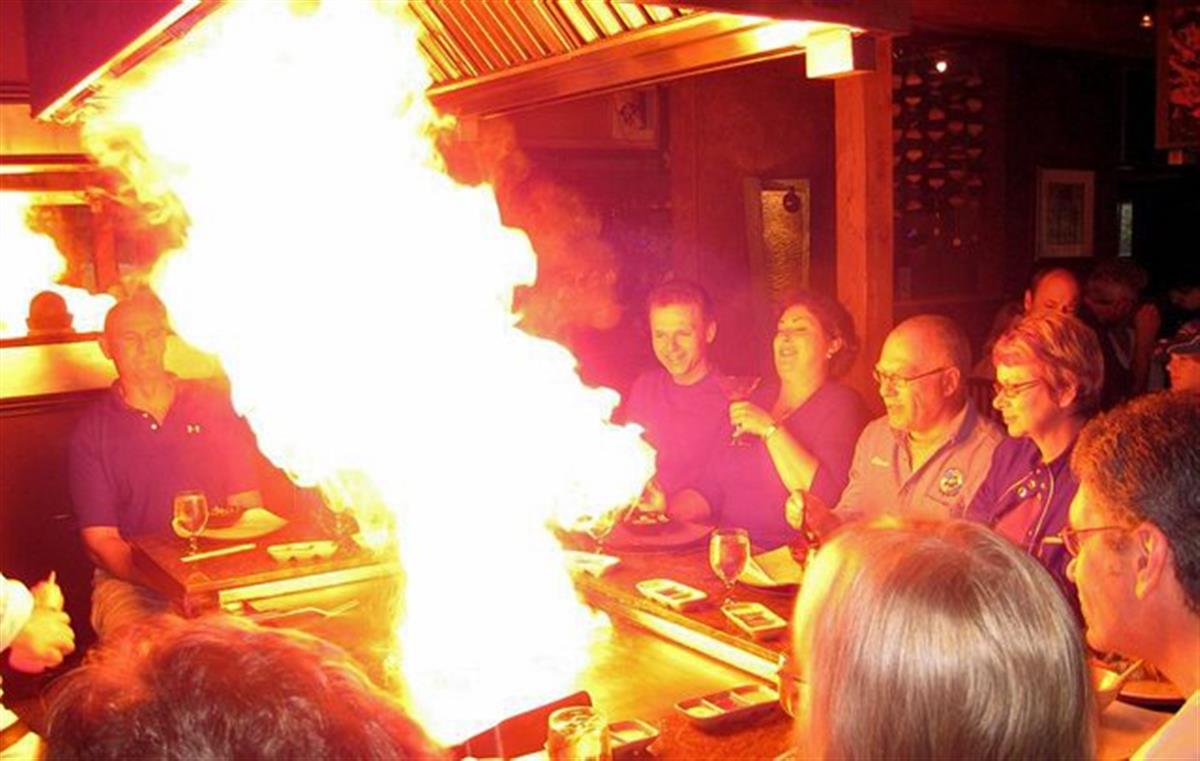 The ride home is mostly wet. We experience interesting thunderstorms and down poors.
After a short dry period we stop at Taconic Parkway for removing the rain gear. Pete does not leave his bike. An hour later we had to put the rain gear back on.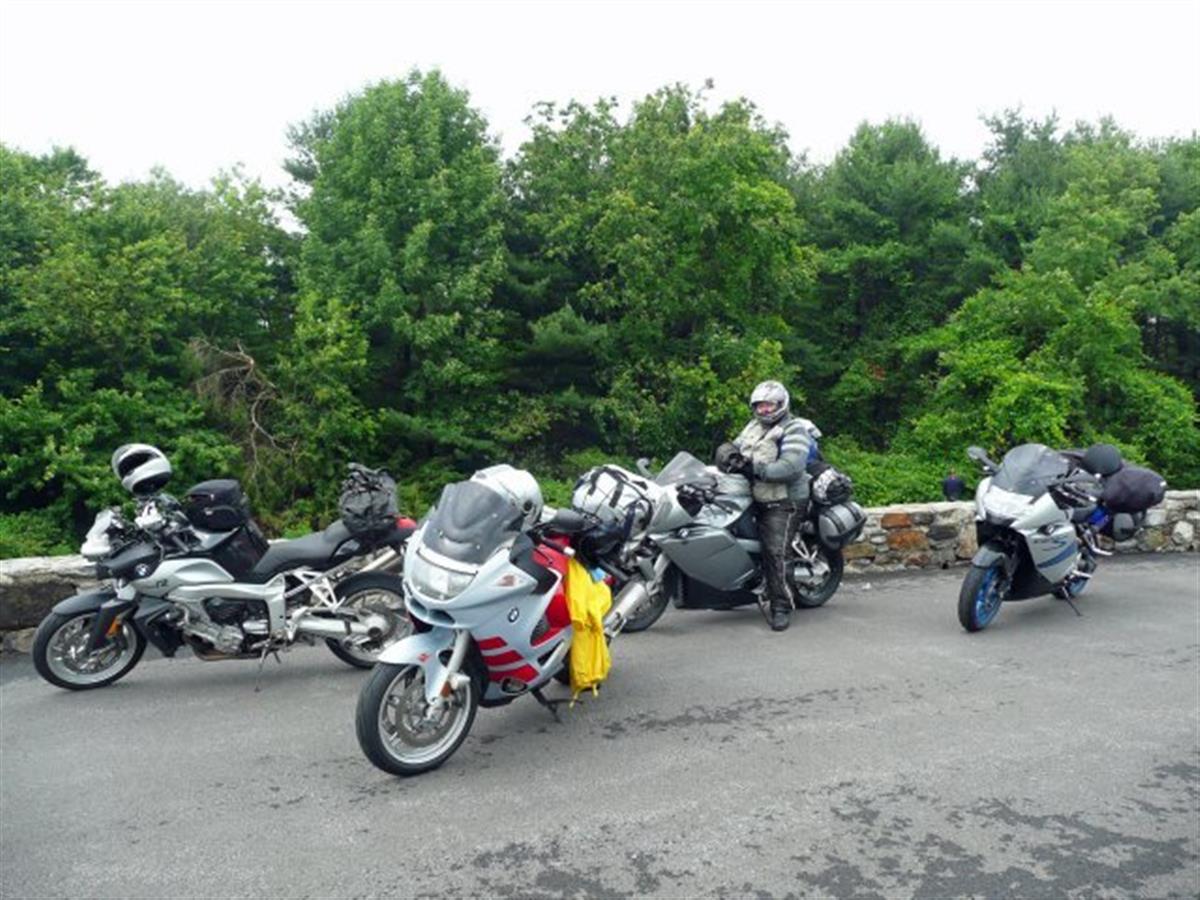 Back home I washed the bike. The afternoon sun was shining.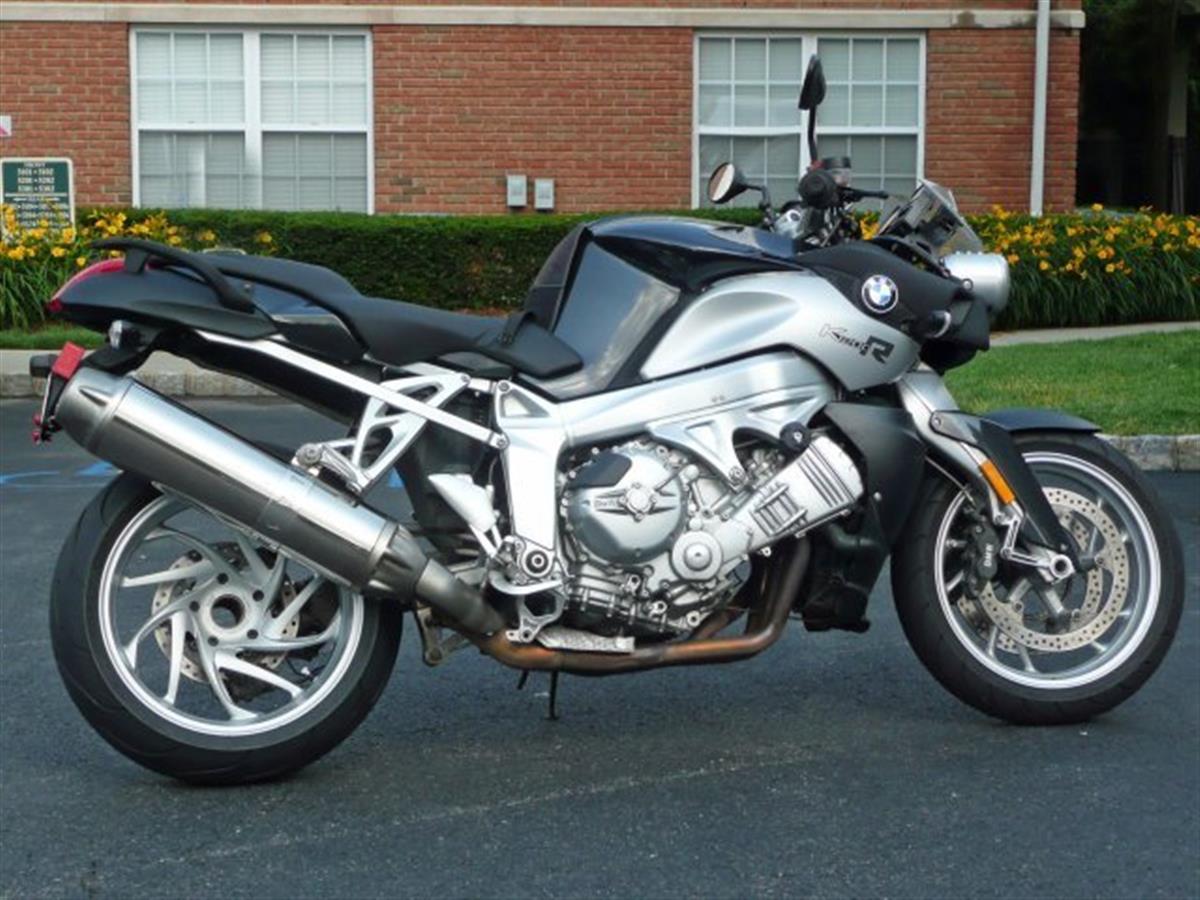 A relaxing end of a nice weekend