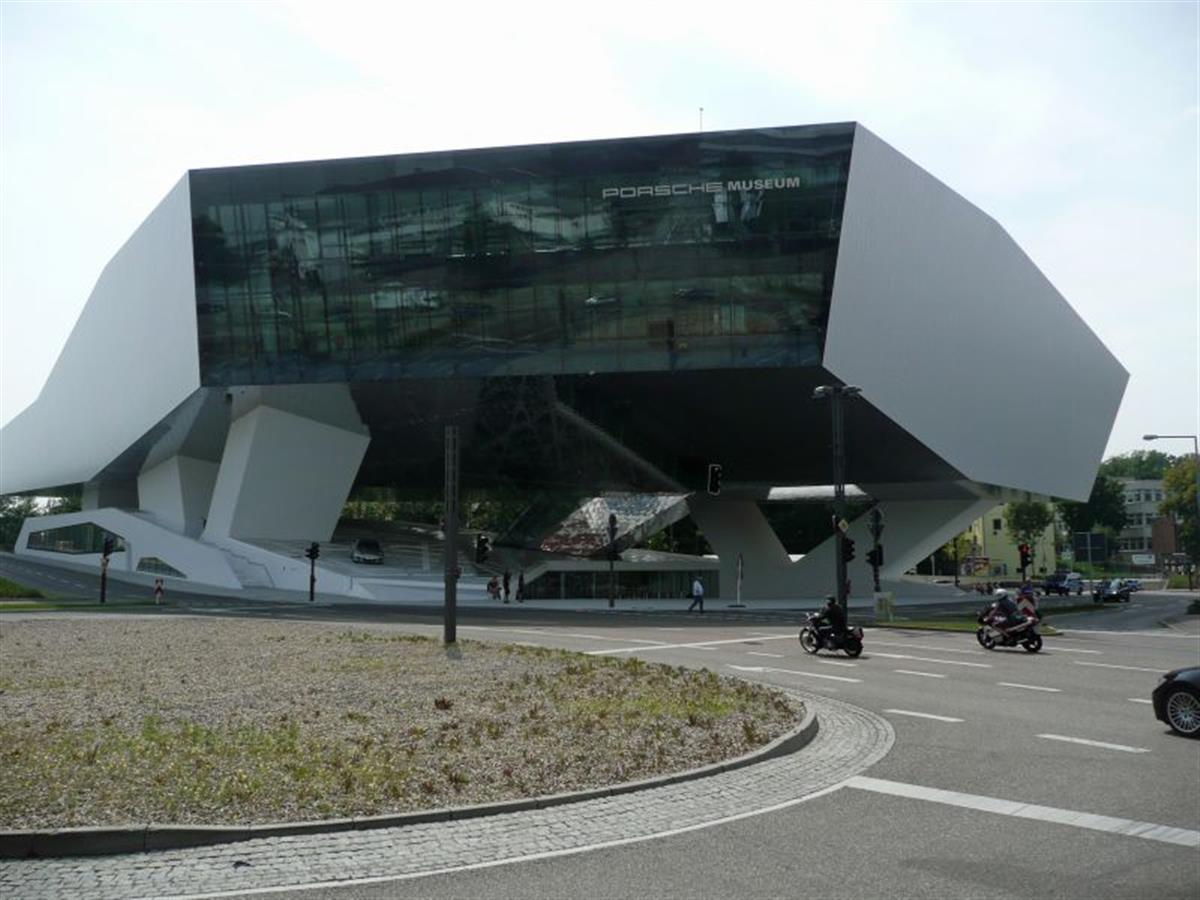 I am in Stuttgart to visit the friends. We decide to have a look at the new Porsche Museum and go to Stuttgart-Zuffenhausen where Porsche has it's base.
Very interesting architecture. The building floats above the ground. No plane parallel to the ground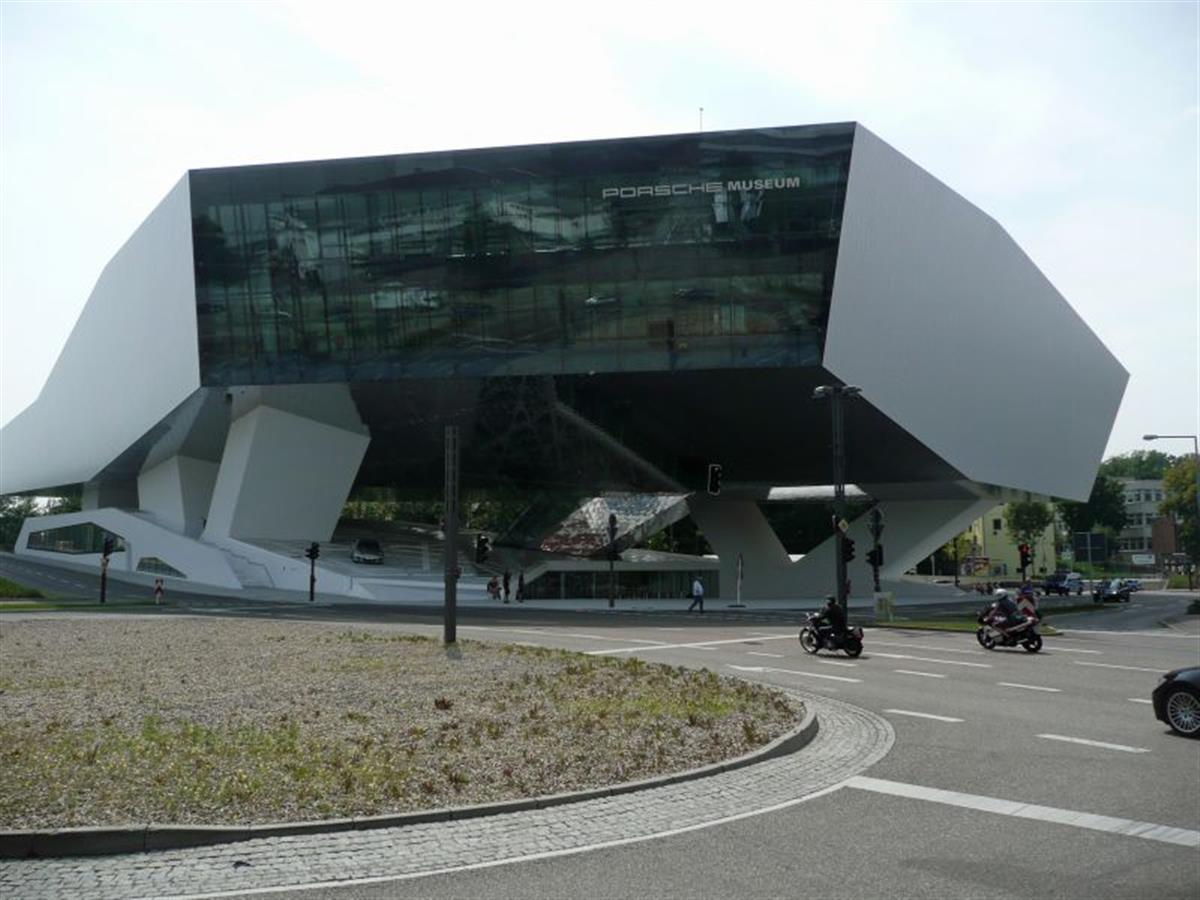 One area is utilized to present the new Porsche Panamera which is not being sold yet and is not presented inside the museum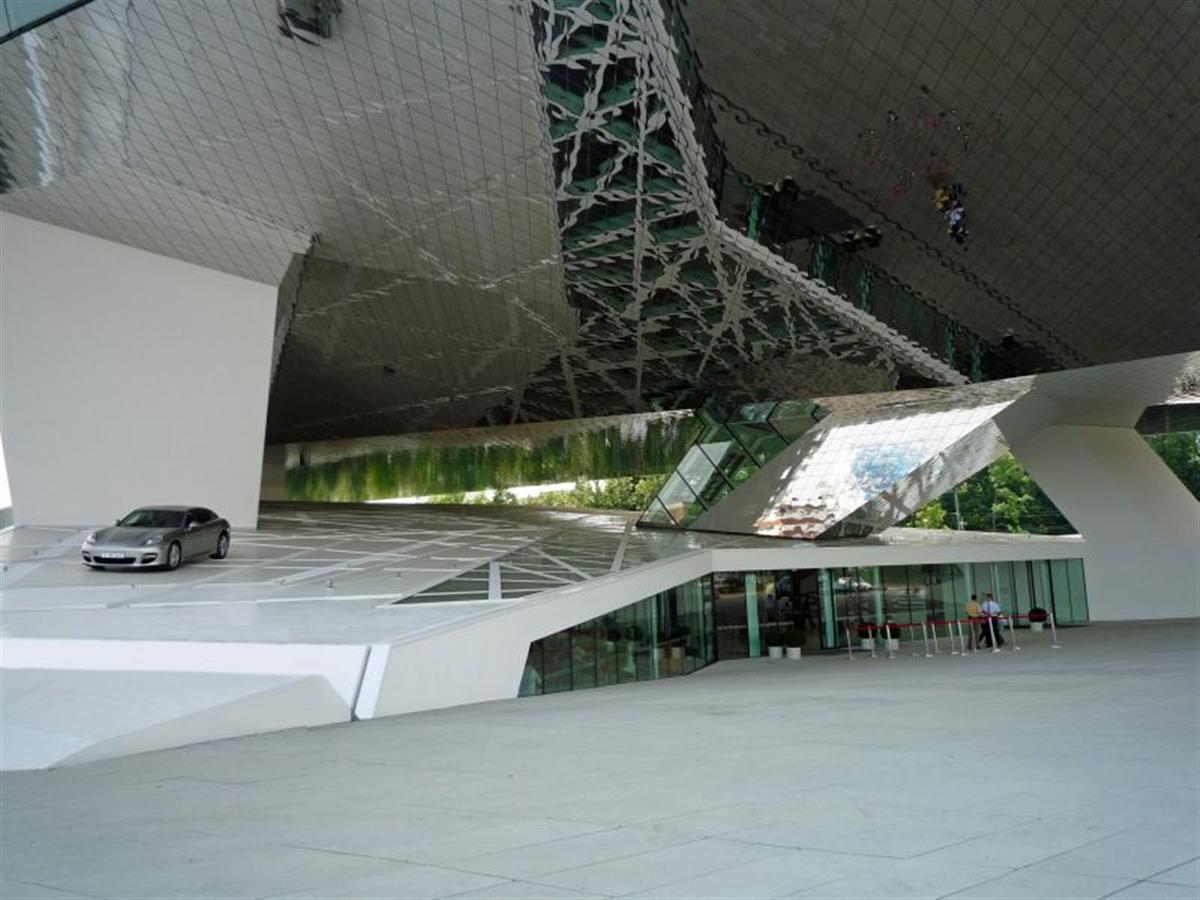 Tom, Moeni and Max on their way up into the exhibition room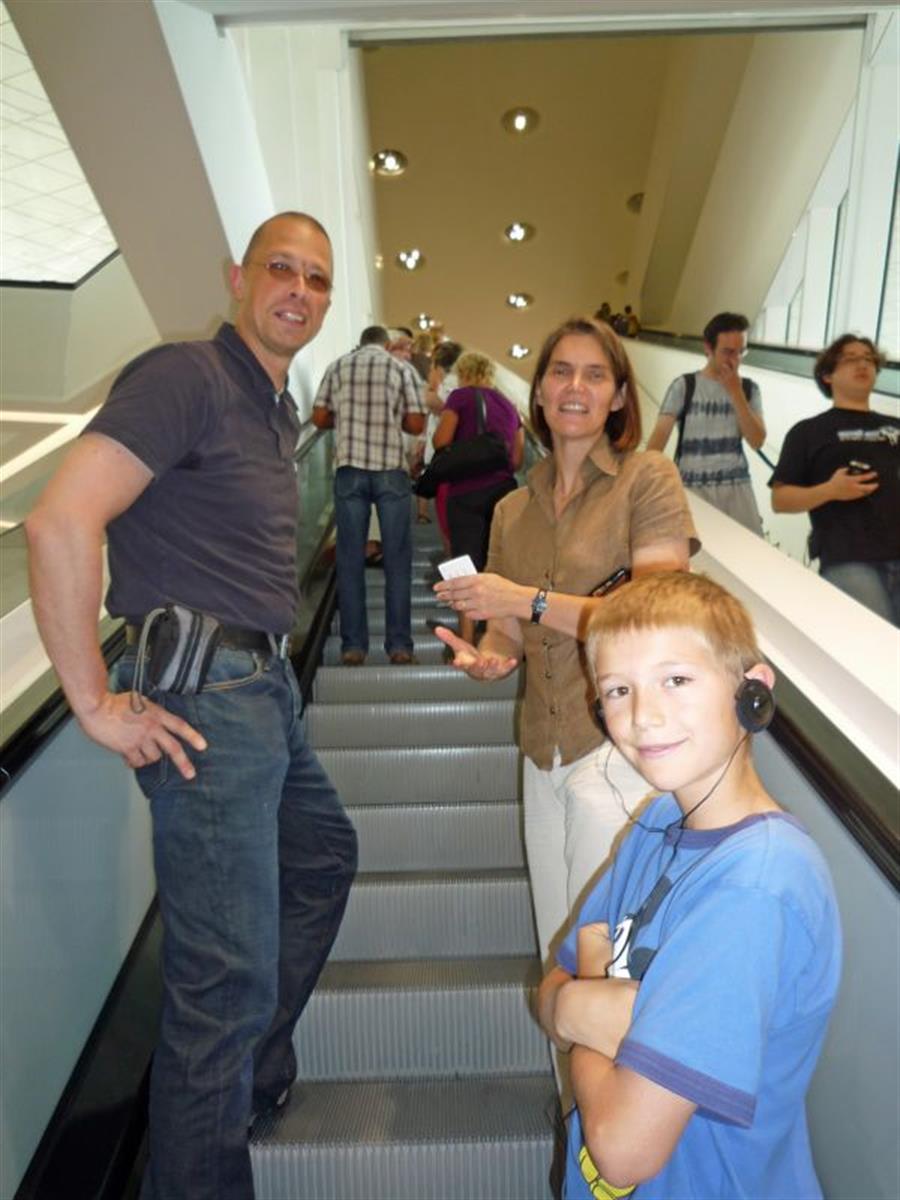 The presentation starts with the "Ur-Porsche" the first Porsche car ever designed...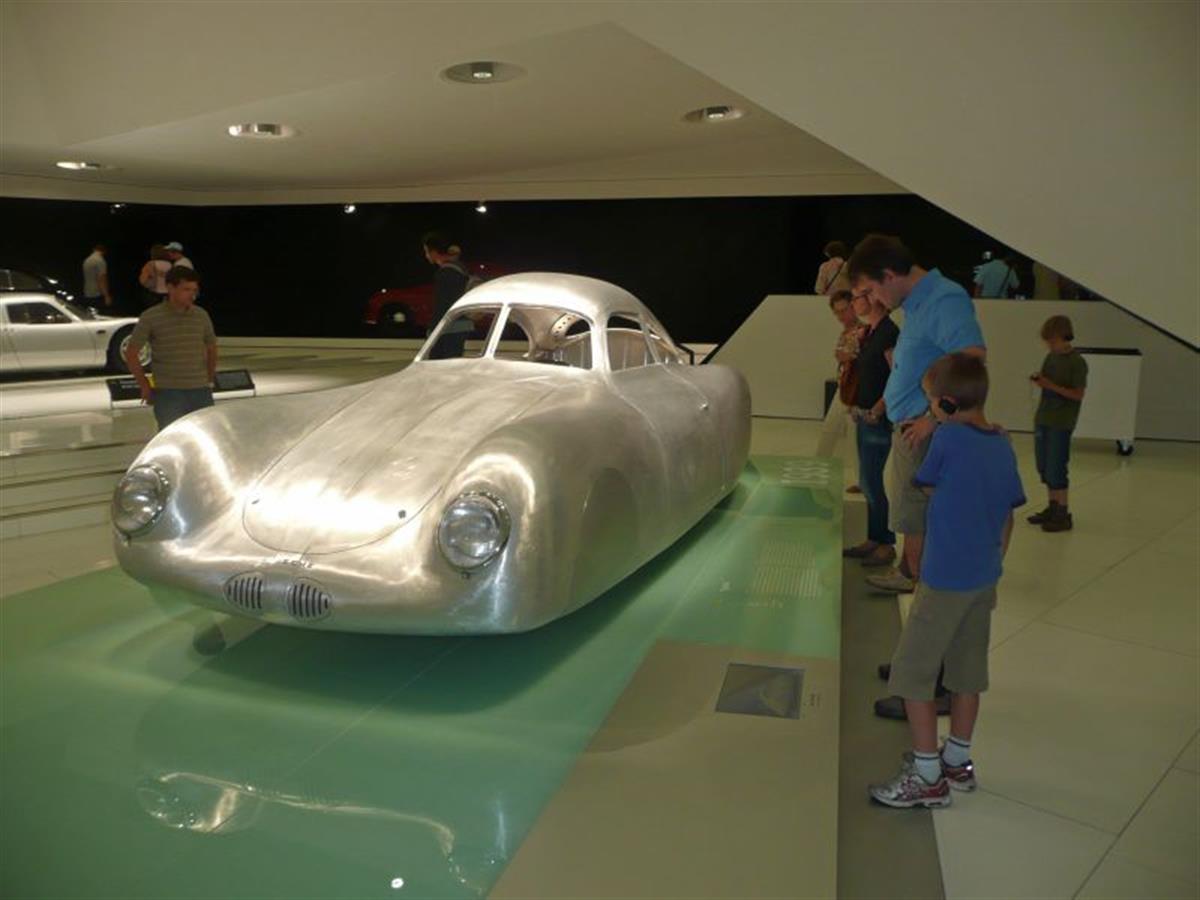 ... and then with an homage to Ferdinand and Ferry Porsche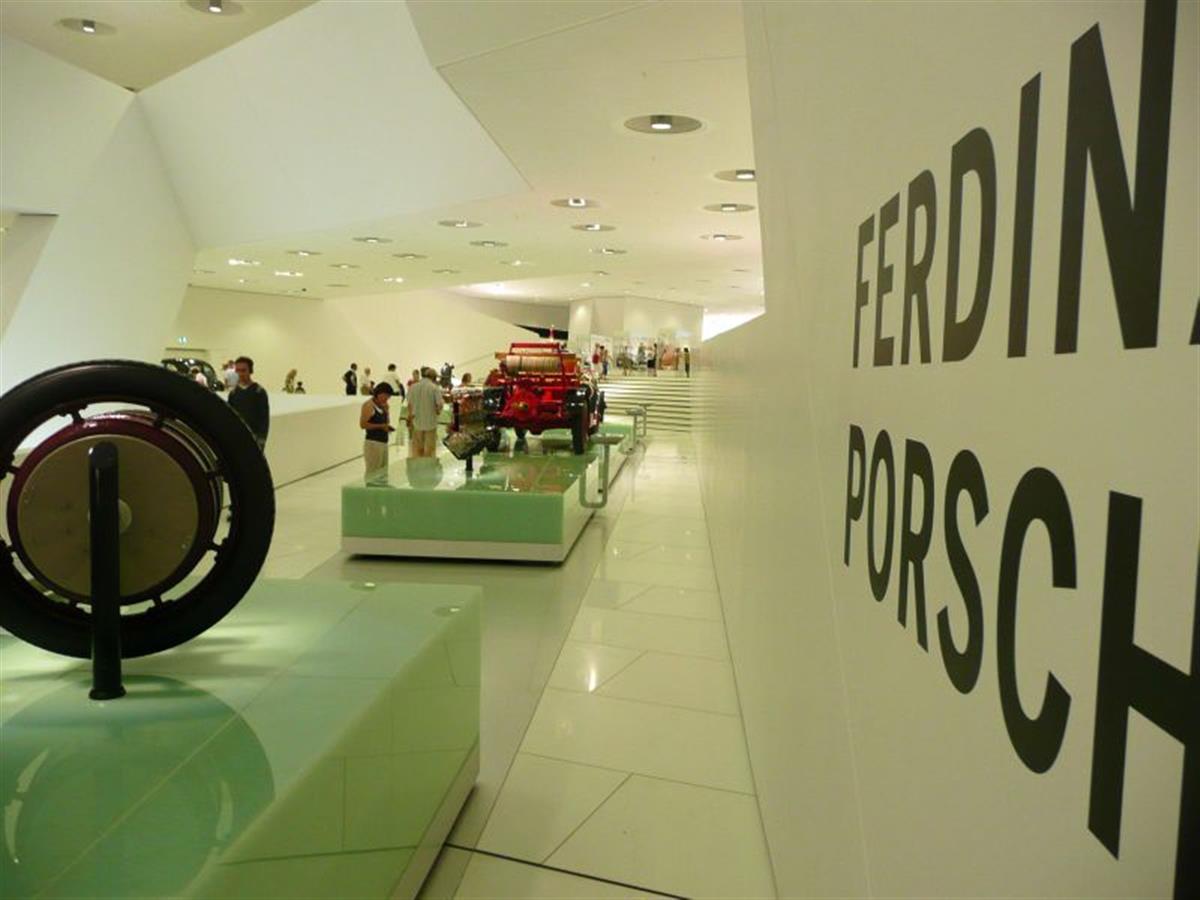 A different view to the entrance point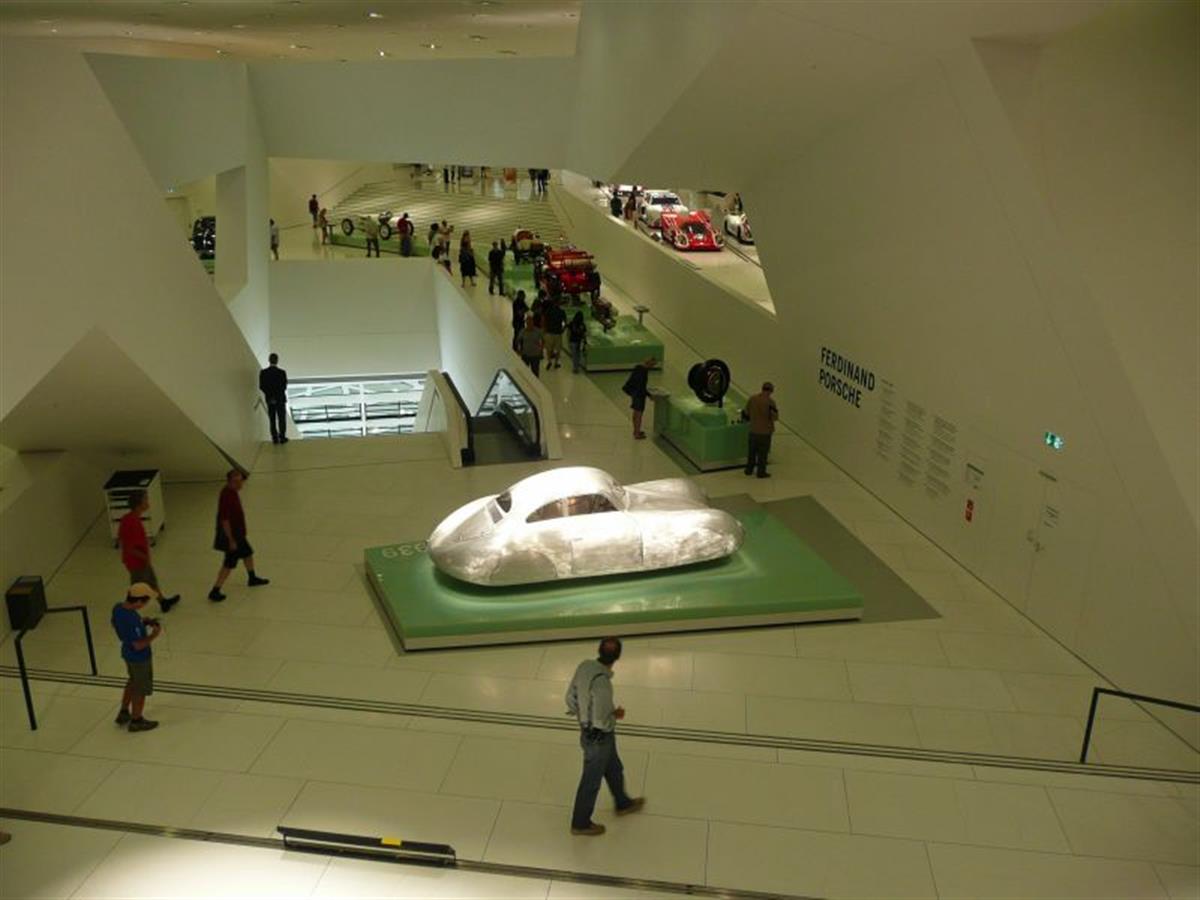 The exhibition is grouped into topics which are marked with a single word which belongs to the values of Porsche
Leicht (light)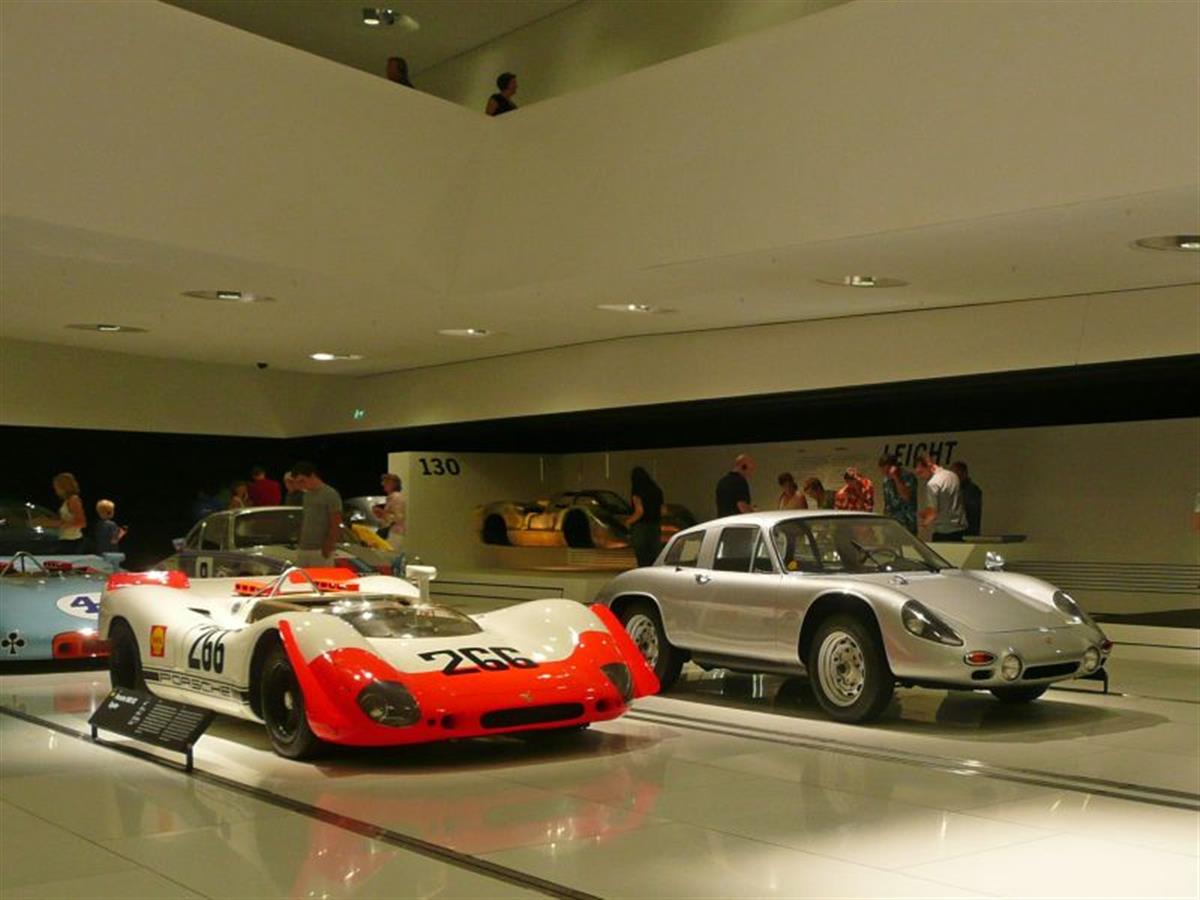 Schnell (fast)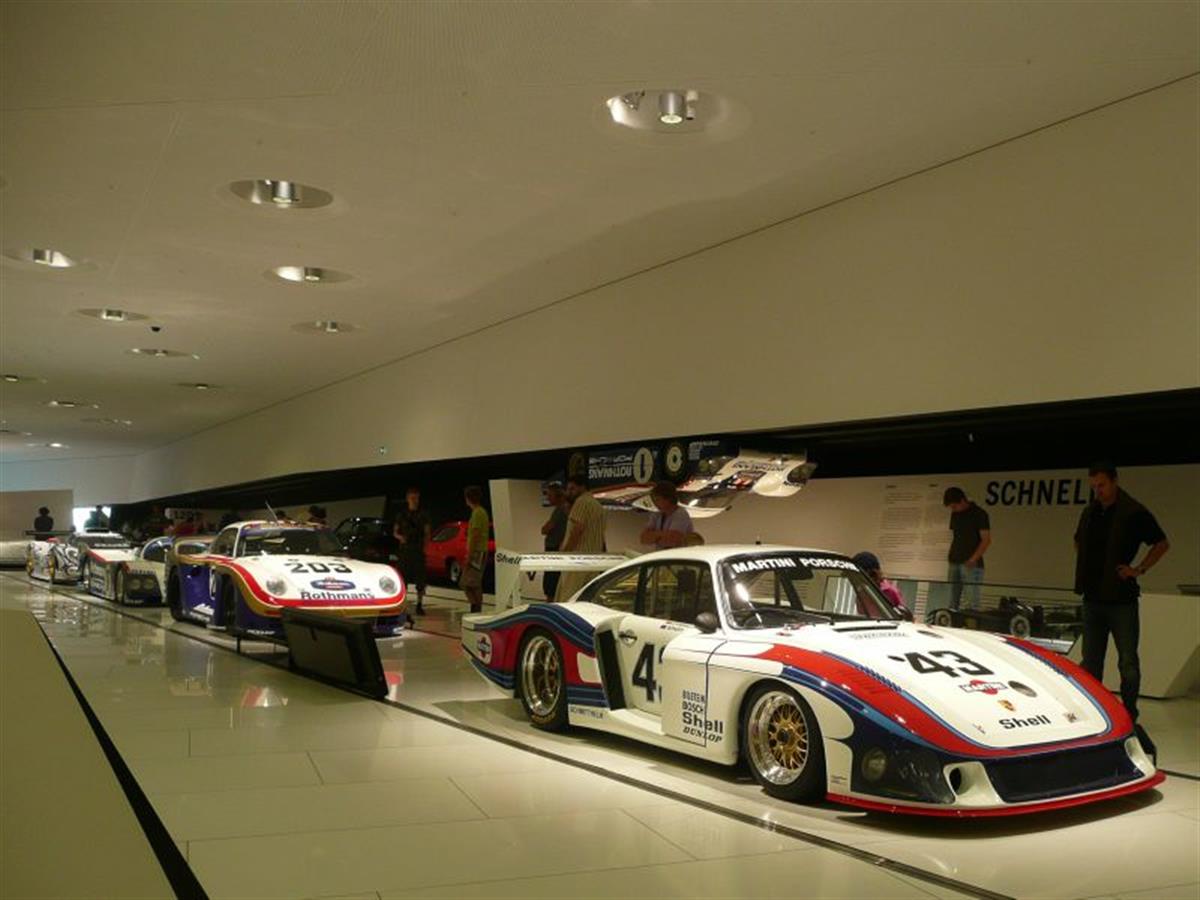 Stark (strong)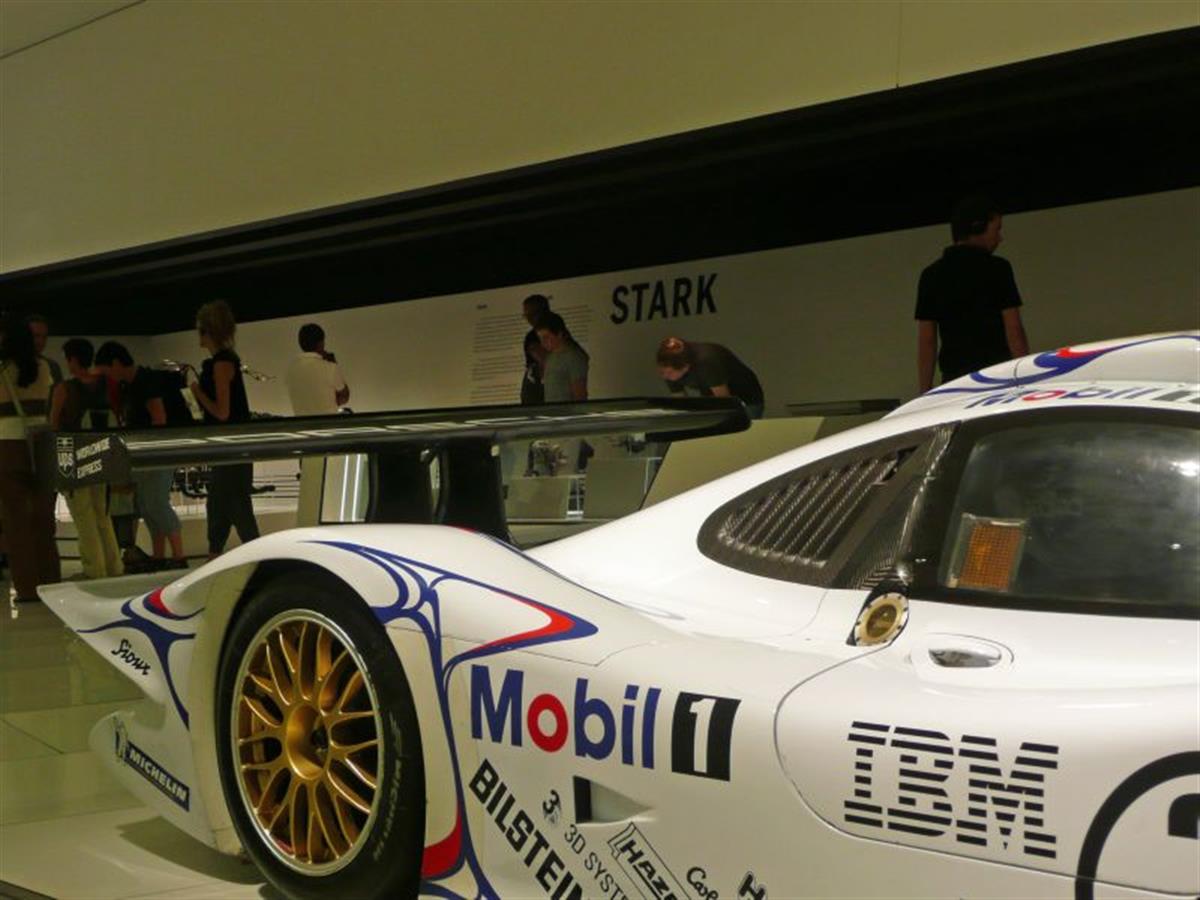 Some exotic cars are there as well.
A Porsche station wagon, a Porsche painted with Aborigine ornaments made for the 50th anniversary of Porsche Australia ...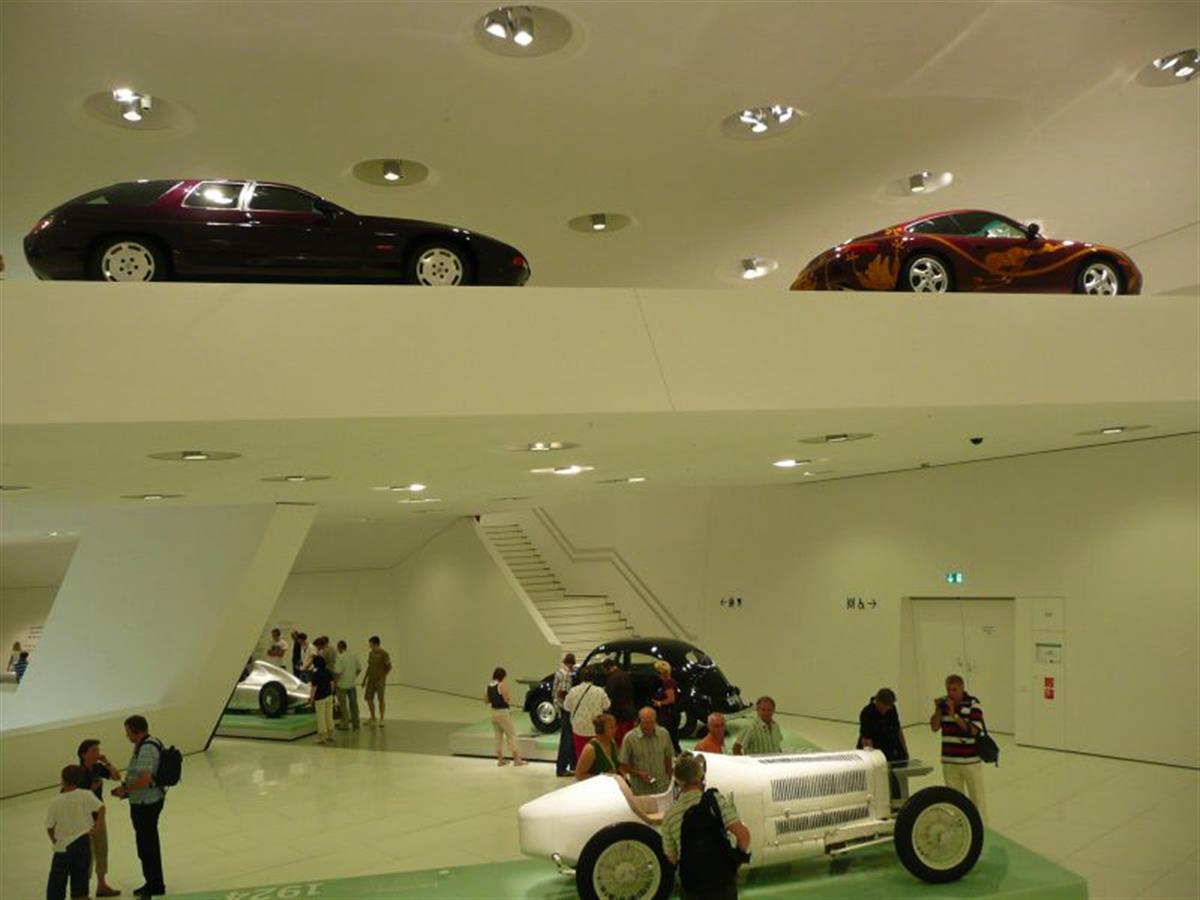 A Porsche police car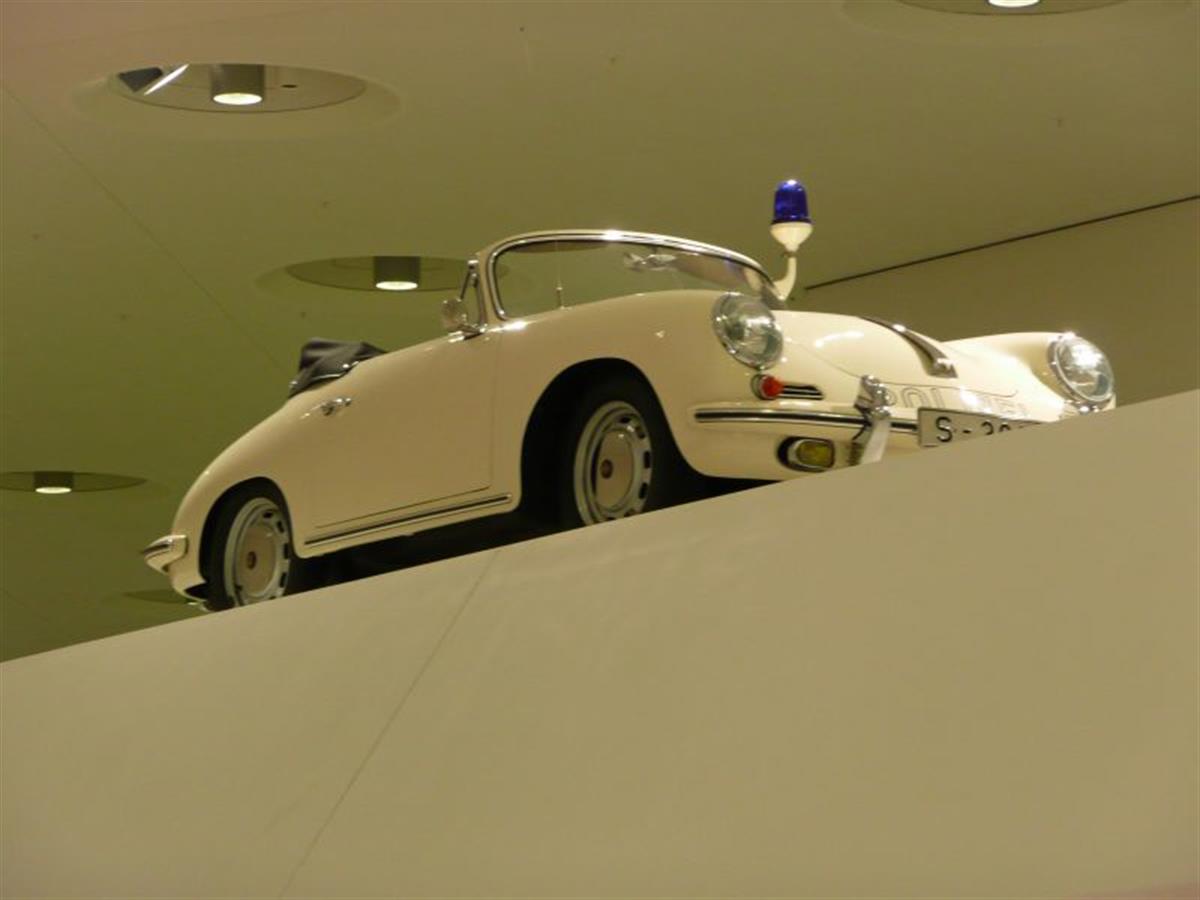 Racing is covered with some nice video clips, famous sports cars and a little collection of trophies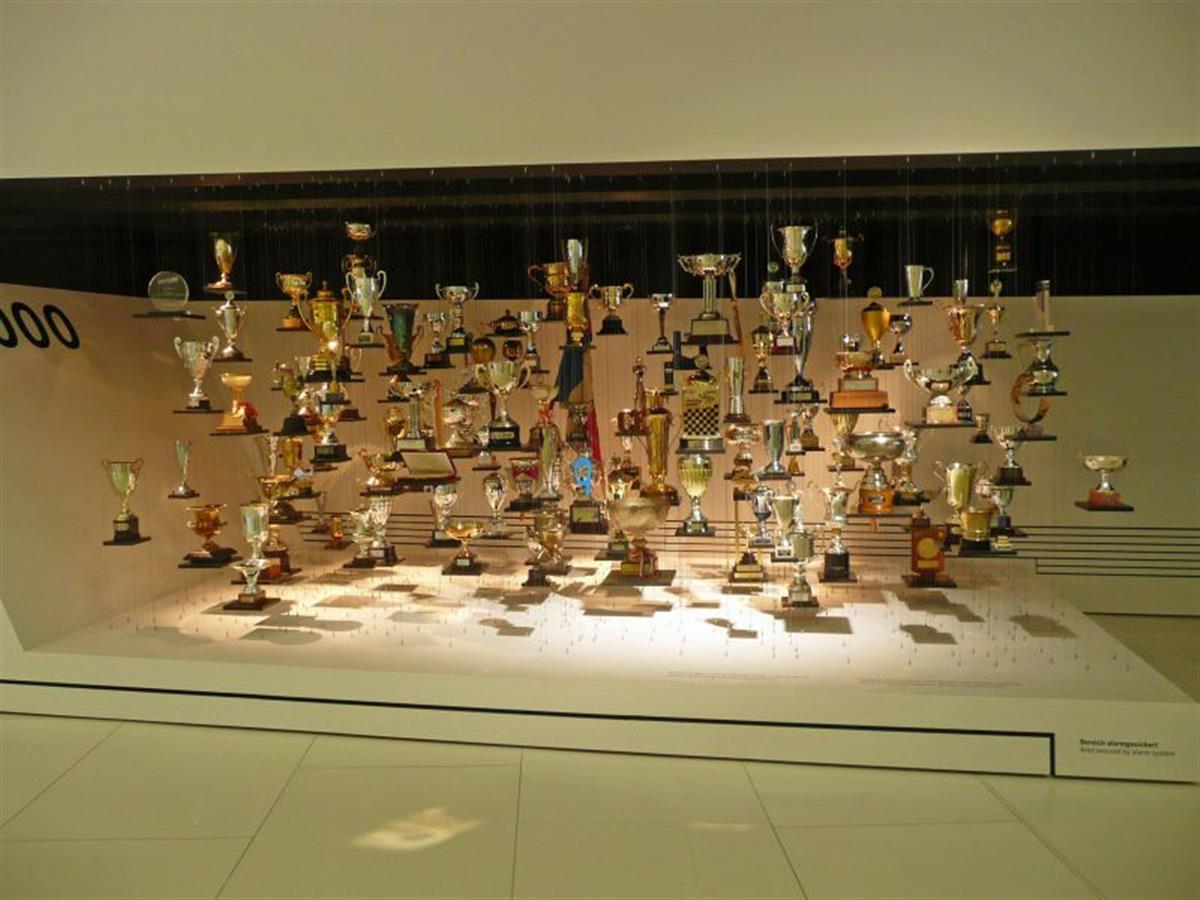 And of course some little hints to the Volkswagen Beetle which was originally designed by Porsche.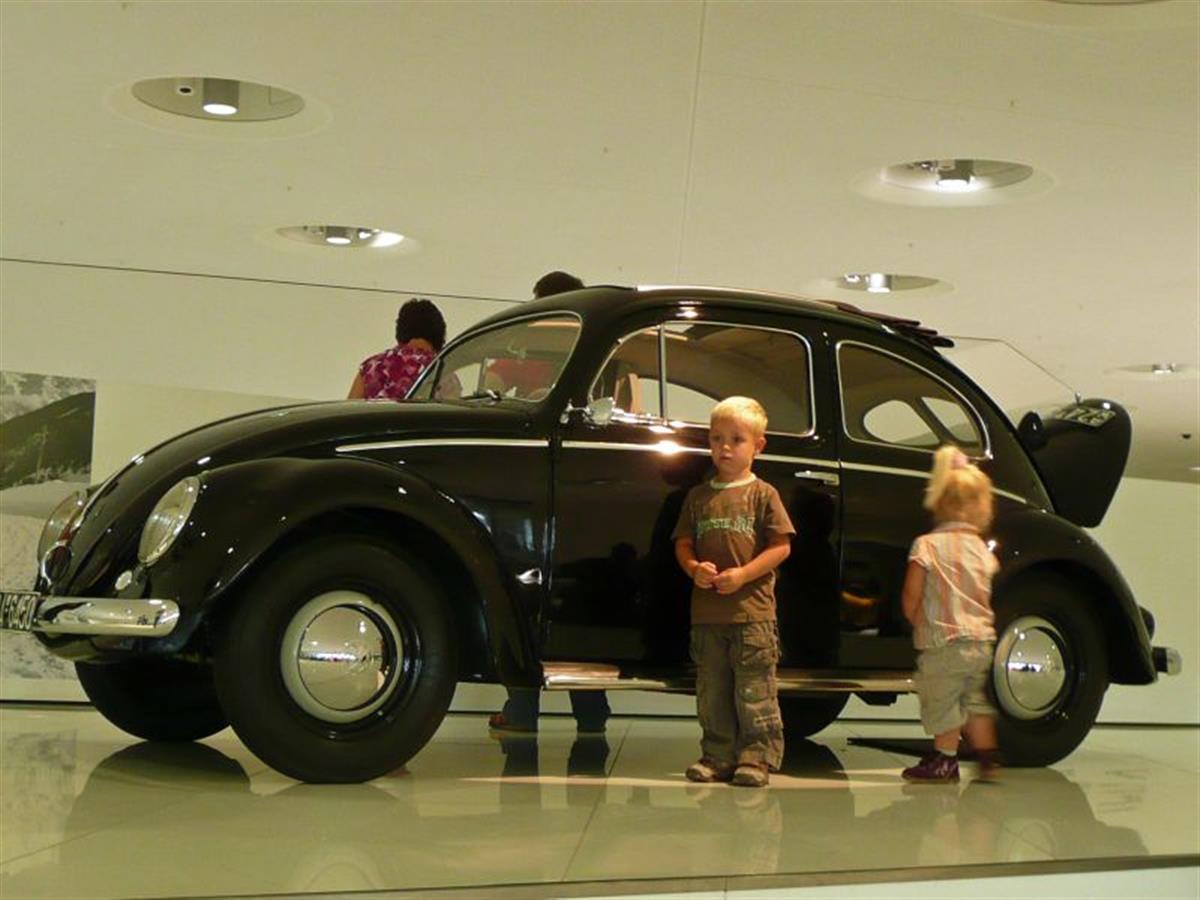 A view outside to the Panamera from the stairs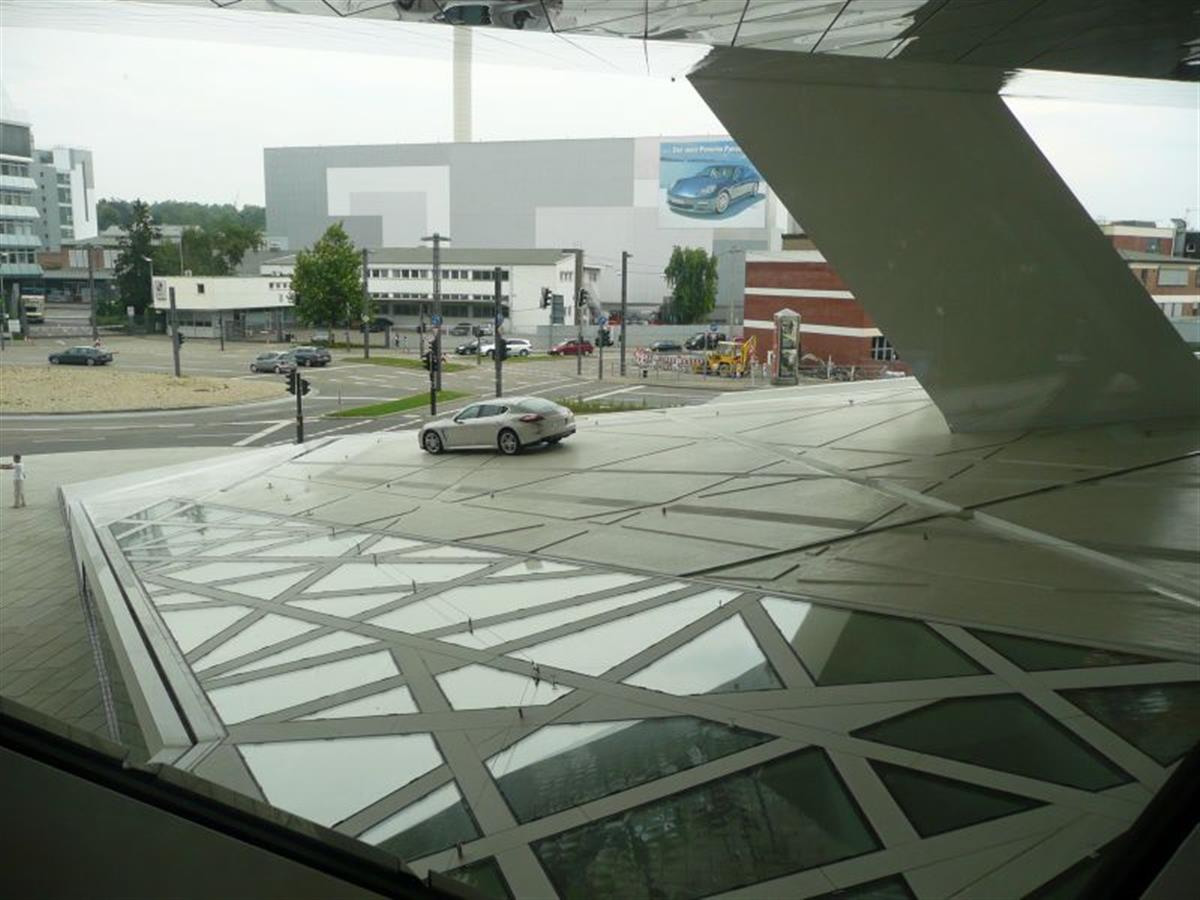 Tom walks out happy and impressed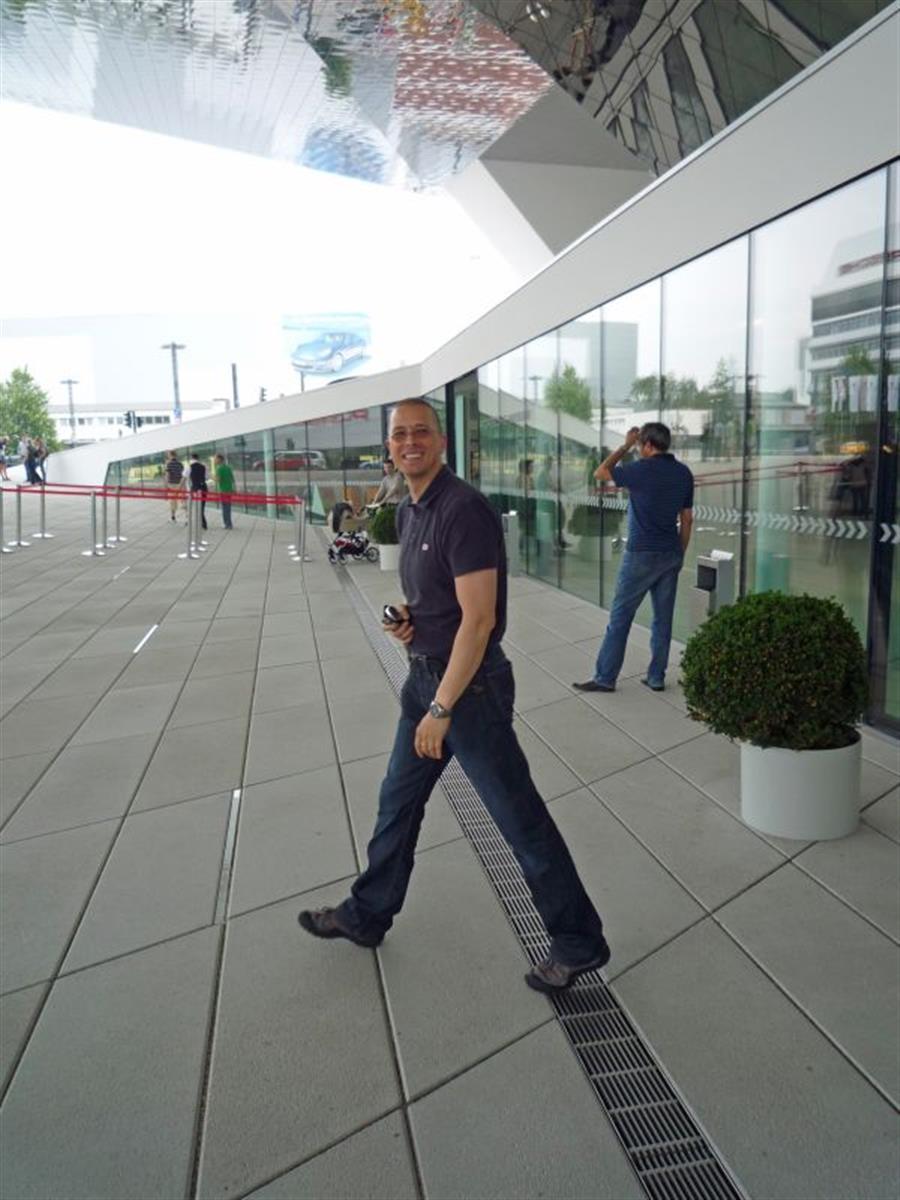 Porsche everywhere. The left hand side building is the Stuttgart Porsche dealership, the right hand side is part of the Porsche plant.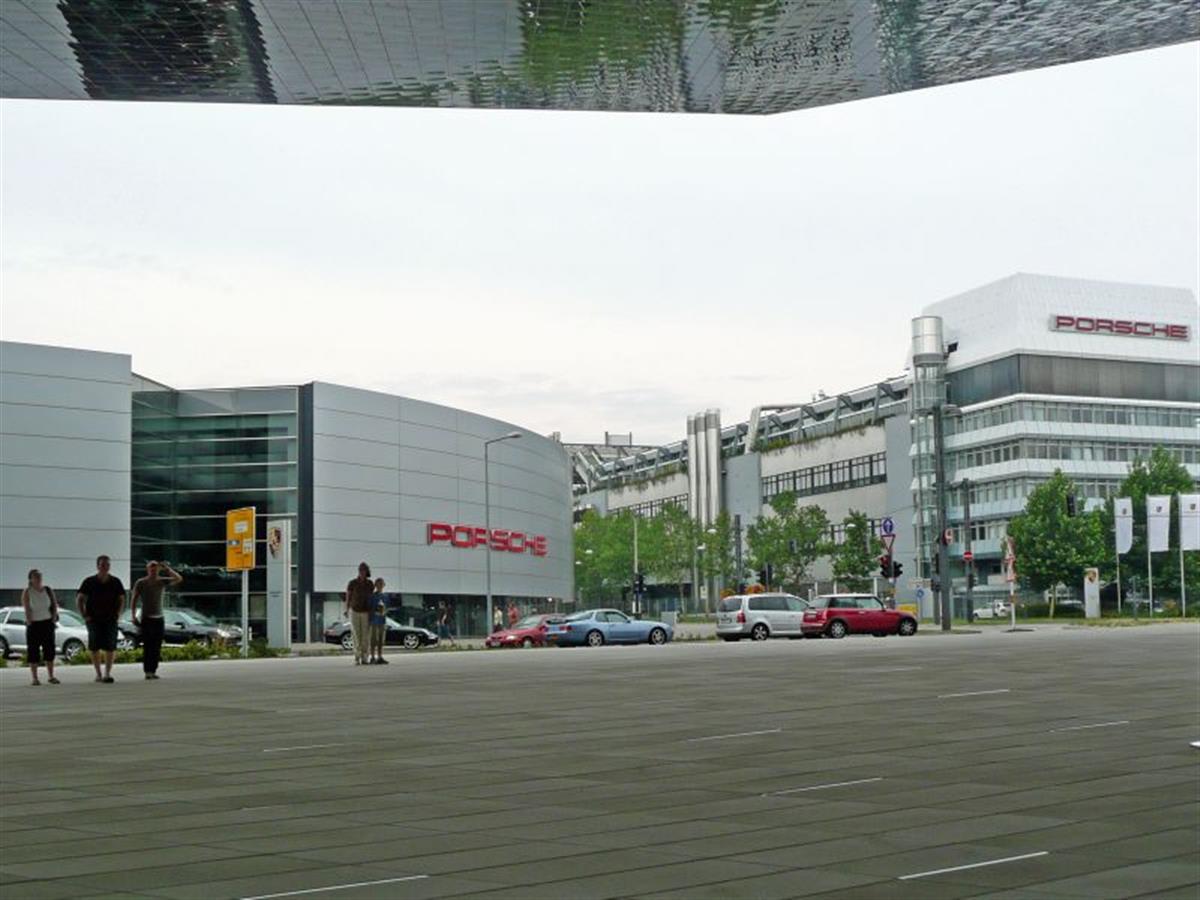 Mirrors on the ceiling.