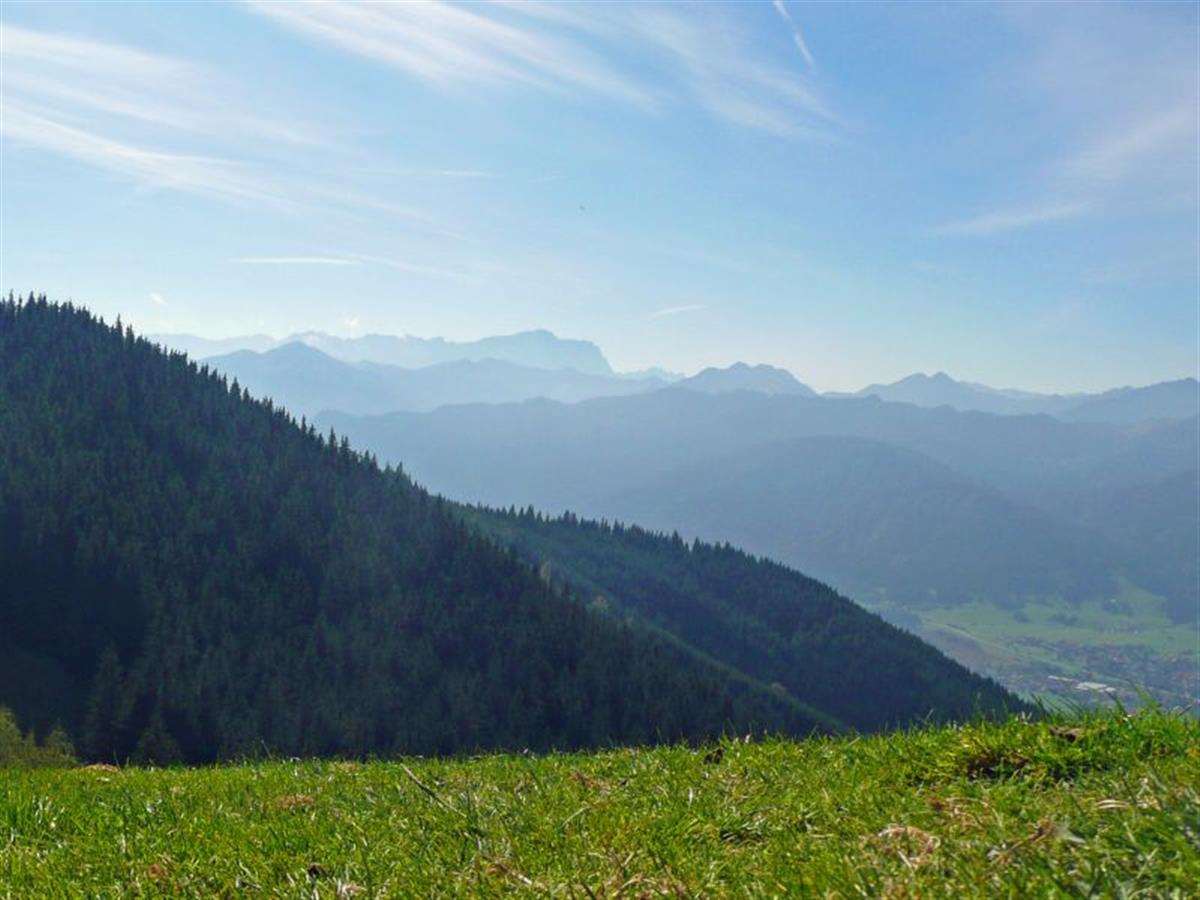 Another extended weekend. I go to Munich to visit a friend of mine and his family. I was promised a day in the mountains. I expected to see some fall colors and have some nice views from mountain tops. And and I got a wonderful day in great weather with some little kids hiking around in marvelous scenery.
The morning starts promising. Sun and some fall colors in a Munich suburb.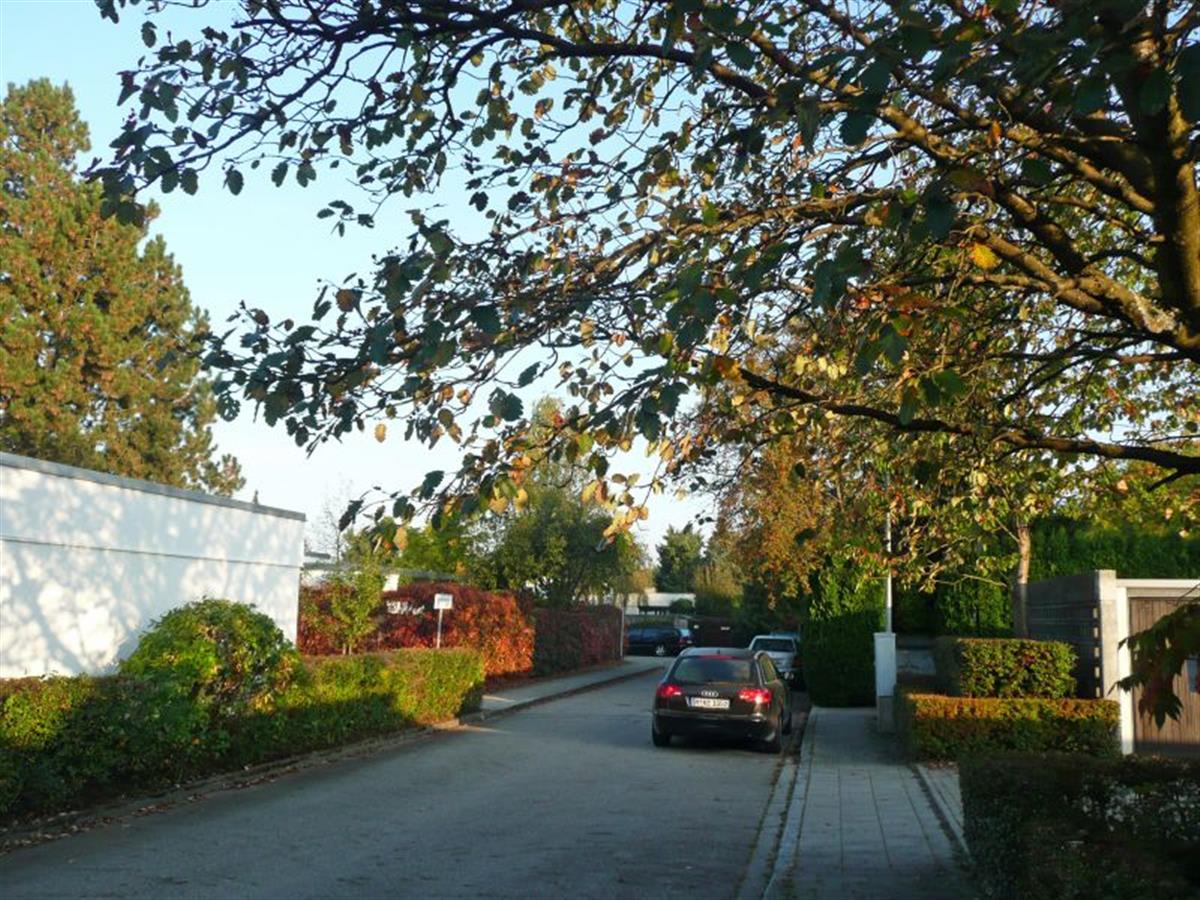 We go to Bad Kohlgrub to get on top of the Hörnle, a little Mountain with three peeks ("Vorderes Hörnle", "Mittleres Hörnle" und "Hinteres Hörnle"). The highest one is "Hinteres Hörnle" at 1548 m (4640 ft).
We go with a chair lift to our starting point. Patrick takes care of the little one, 2 year old Amelie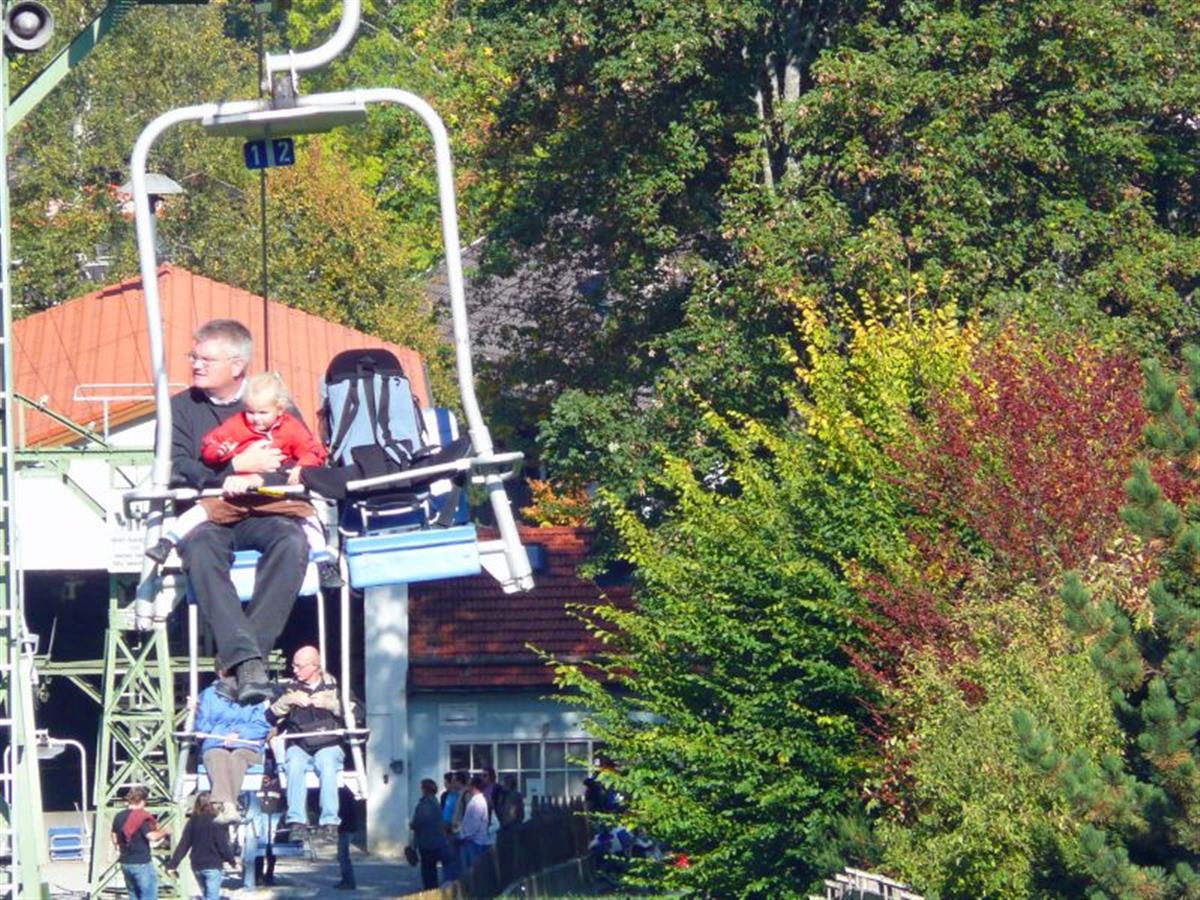 View back to the mountain station of the chair lift while climbing "Vorderes Hörnle"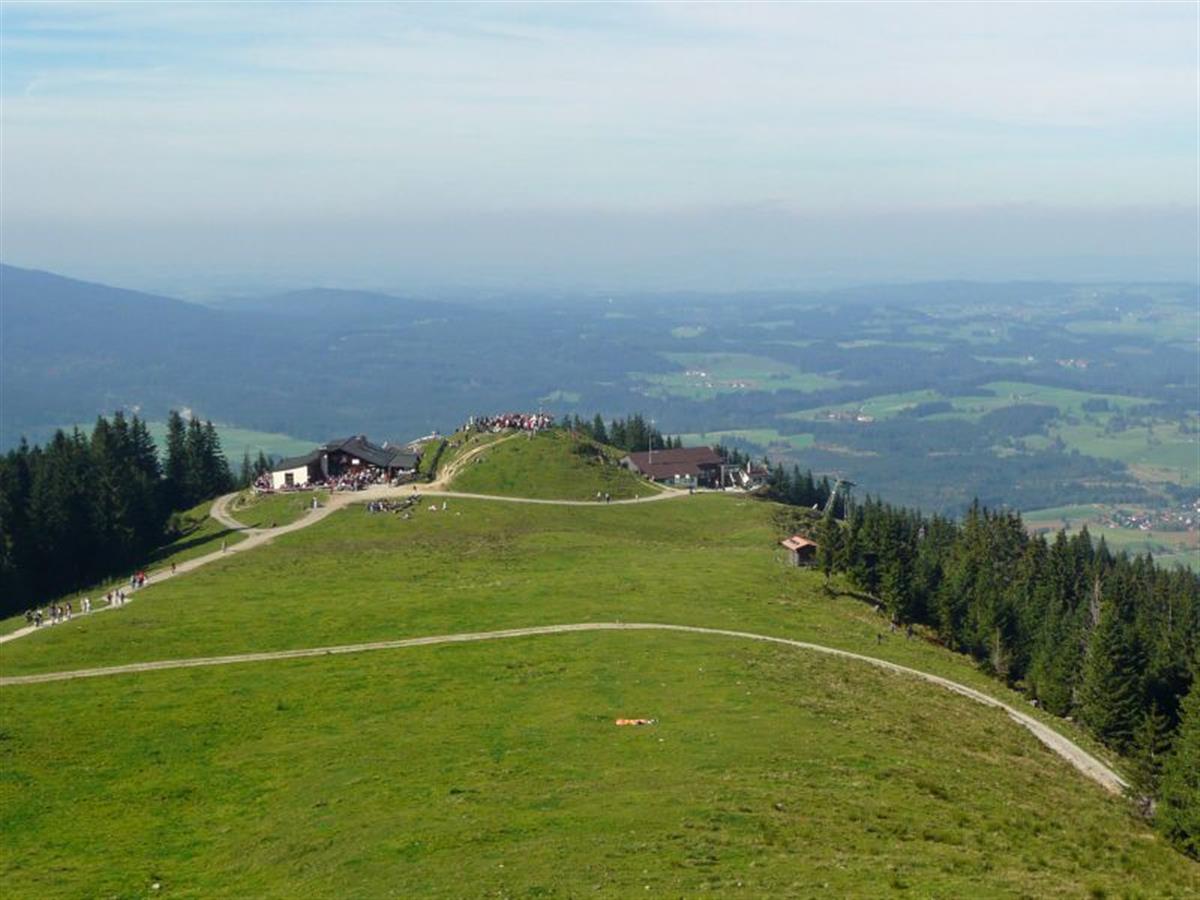 View to Unterammergau

Vicky and Konstantin approaching the first summit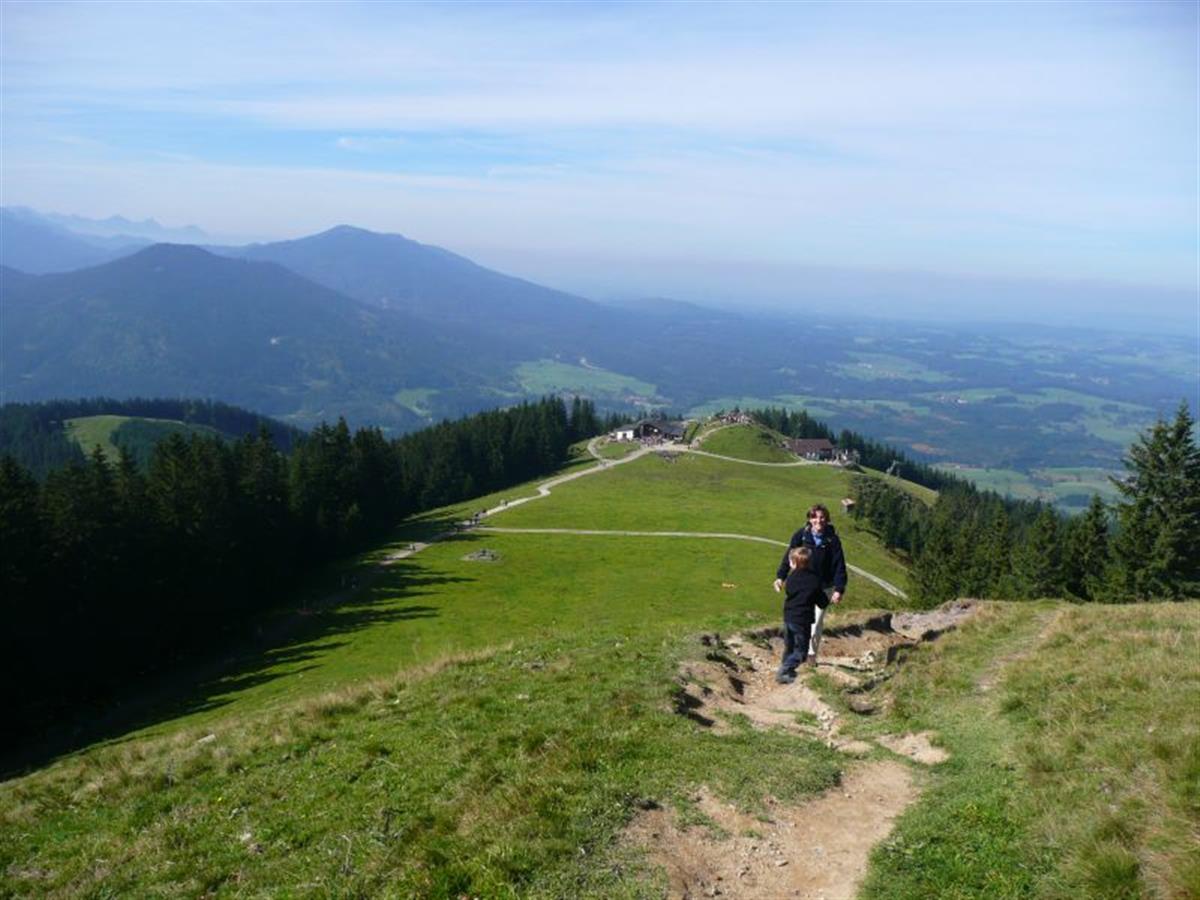 View to the Alps. In the center of the picture in the very back the "Zugspitze", Germany's highest mountain.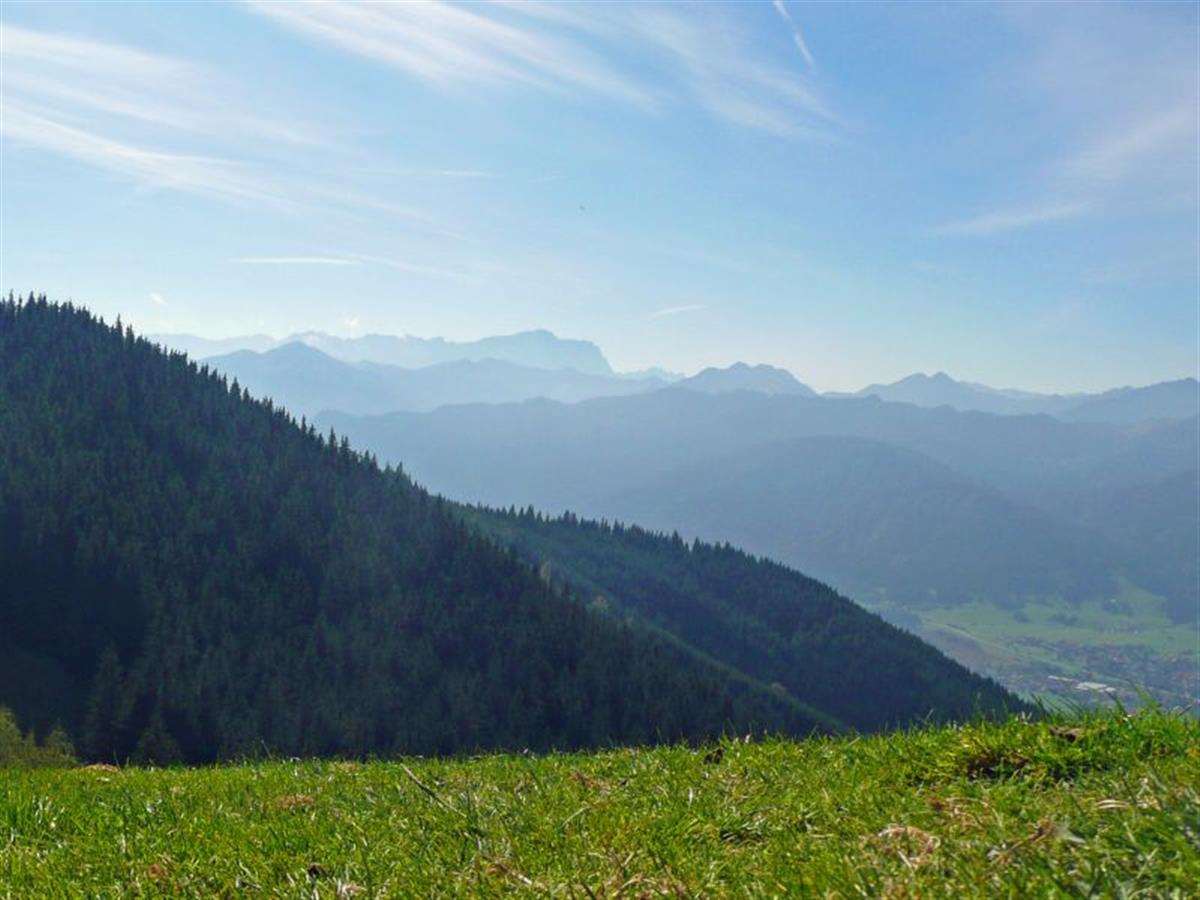 Locals prepare for a big fire next year in September. The wood needs to dry for a year.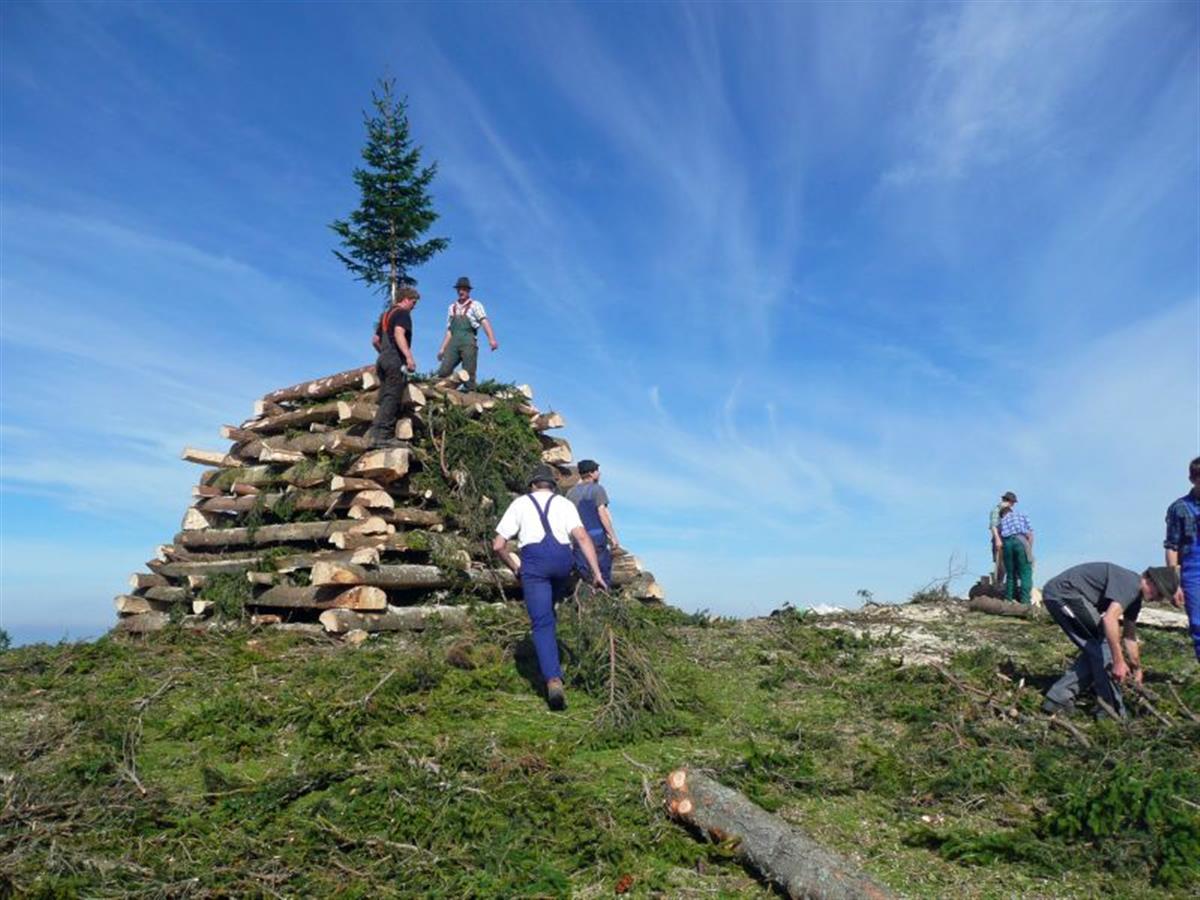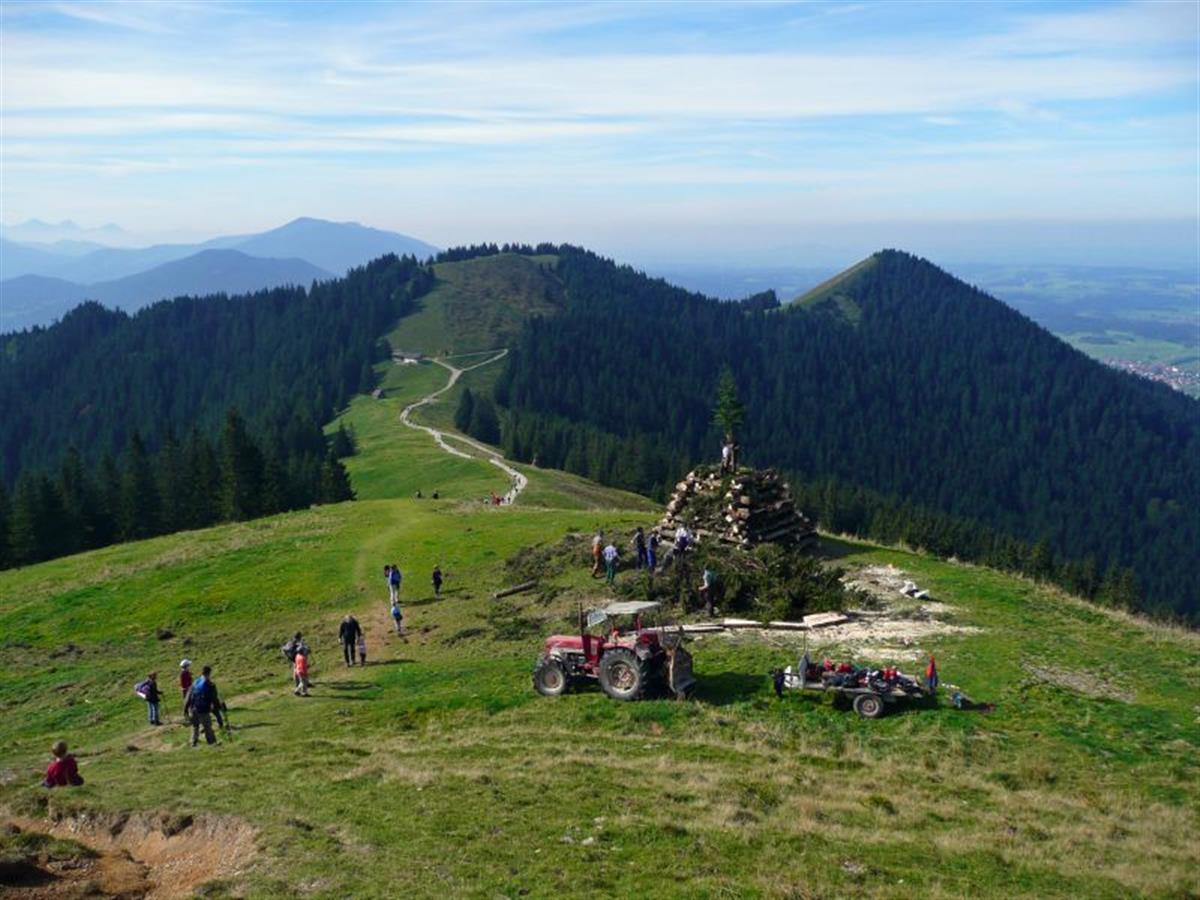 Vicky, Frederick and Konstantin are watching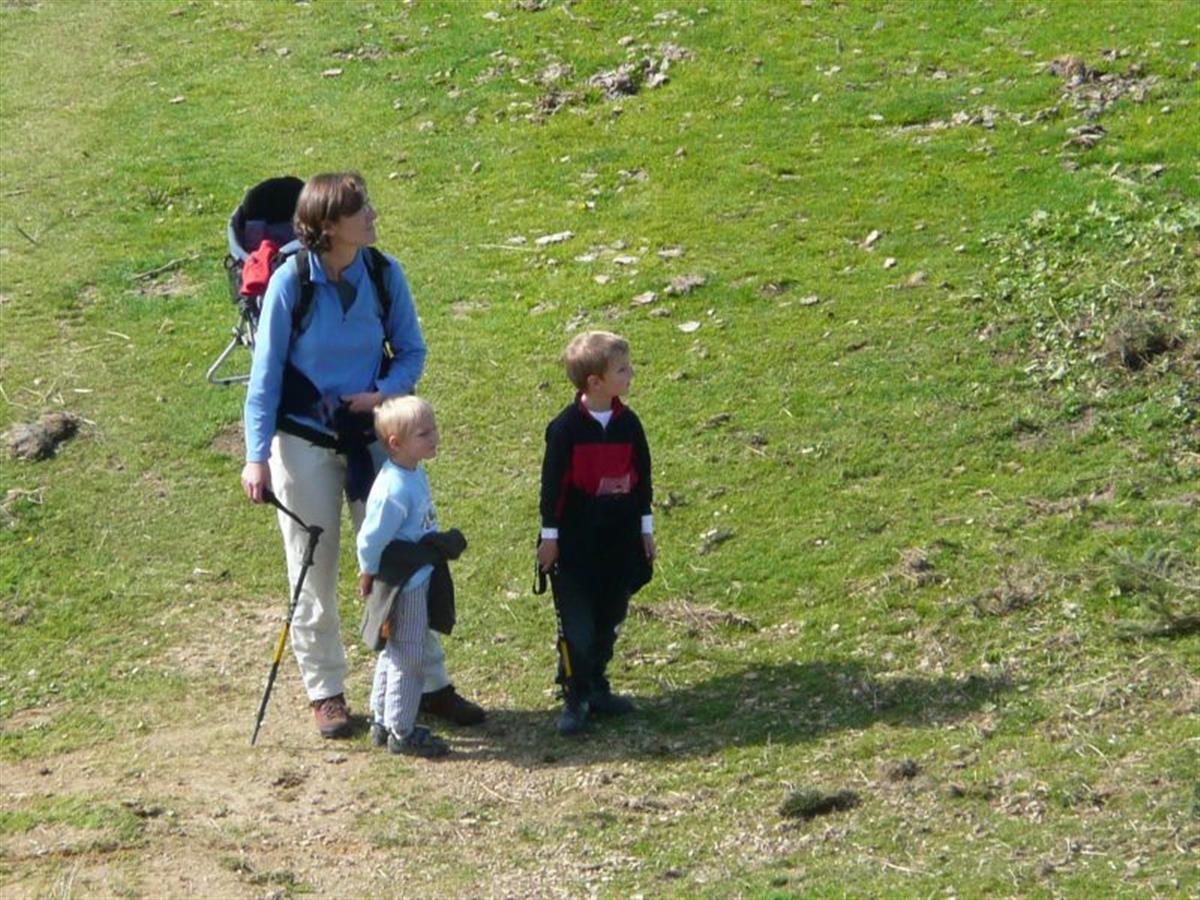 Patrick climbs on with Amelie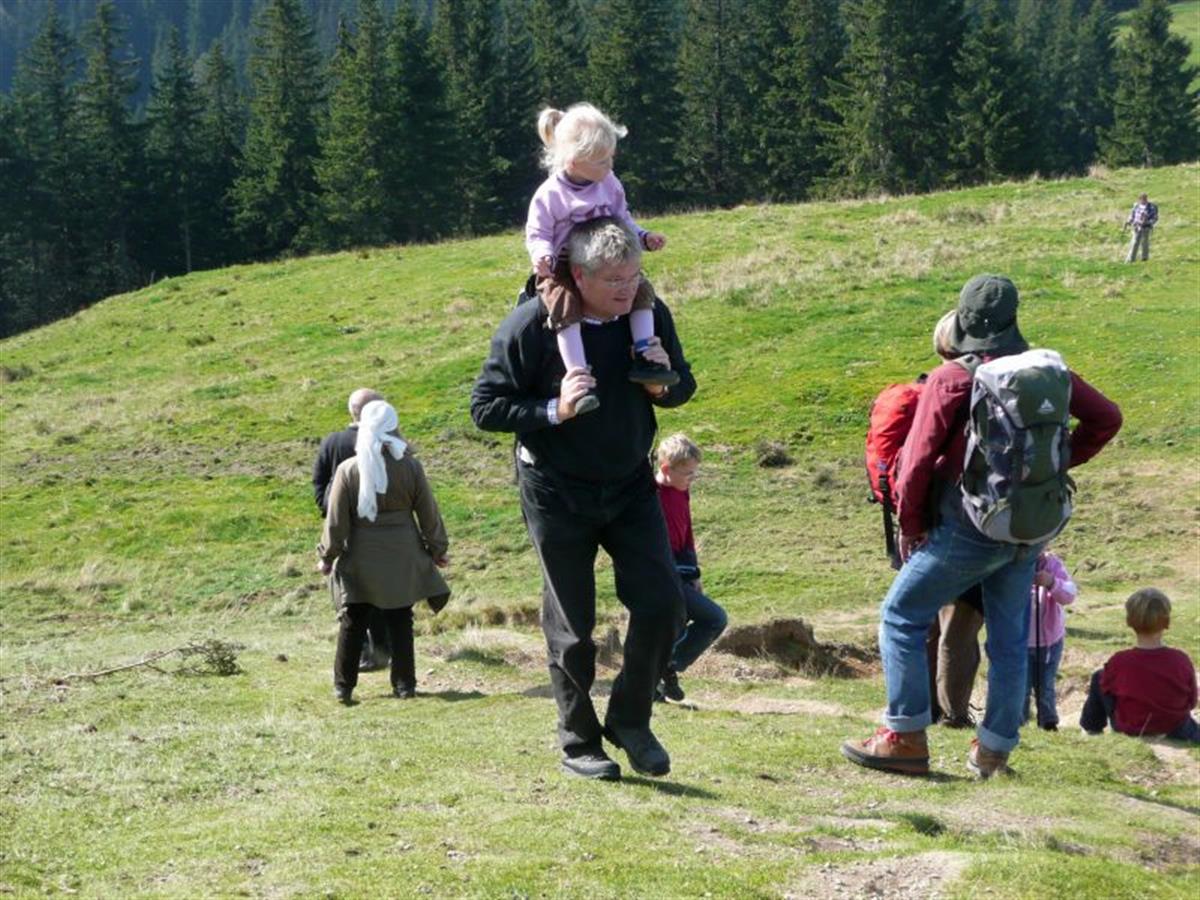 View to Lake Staffelsee and Murnau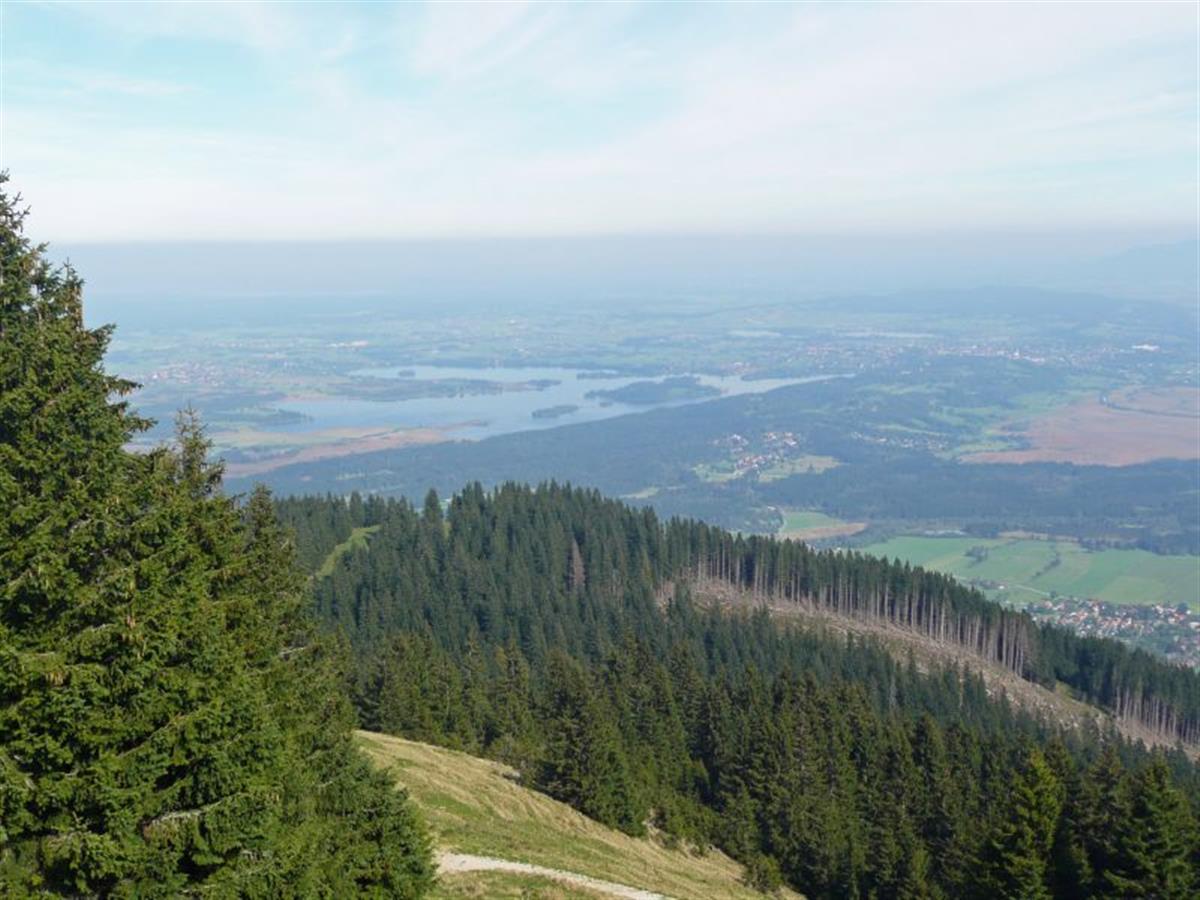 View from "Hinteres Hörnle" into the Alps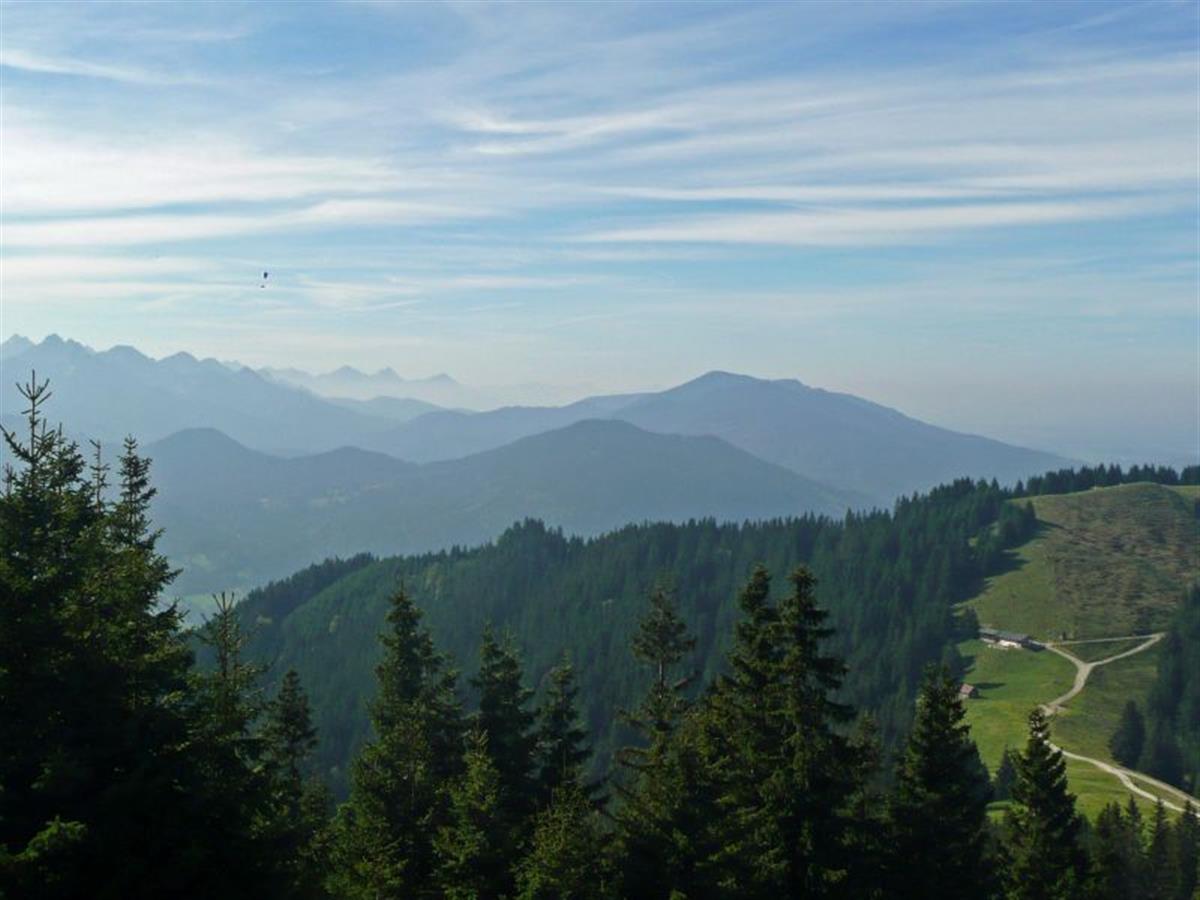 Summit picture (Frederick, Patrick, Amelie, Tom, Vicky, Konstantin)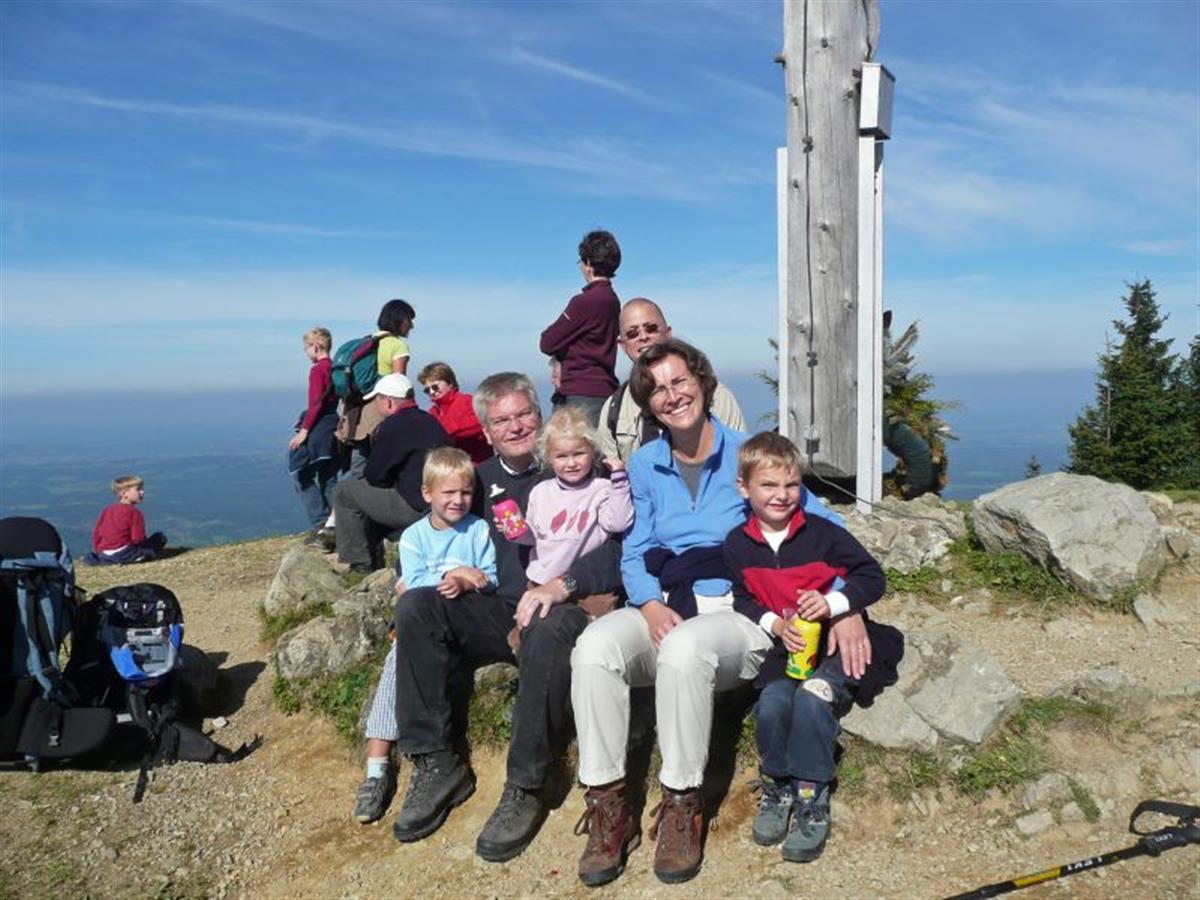 Making a record in the summit log.