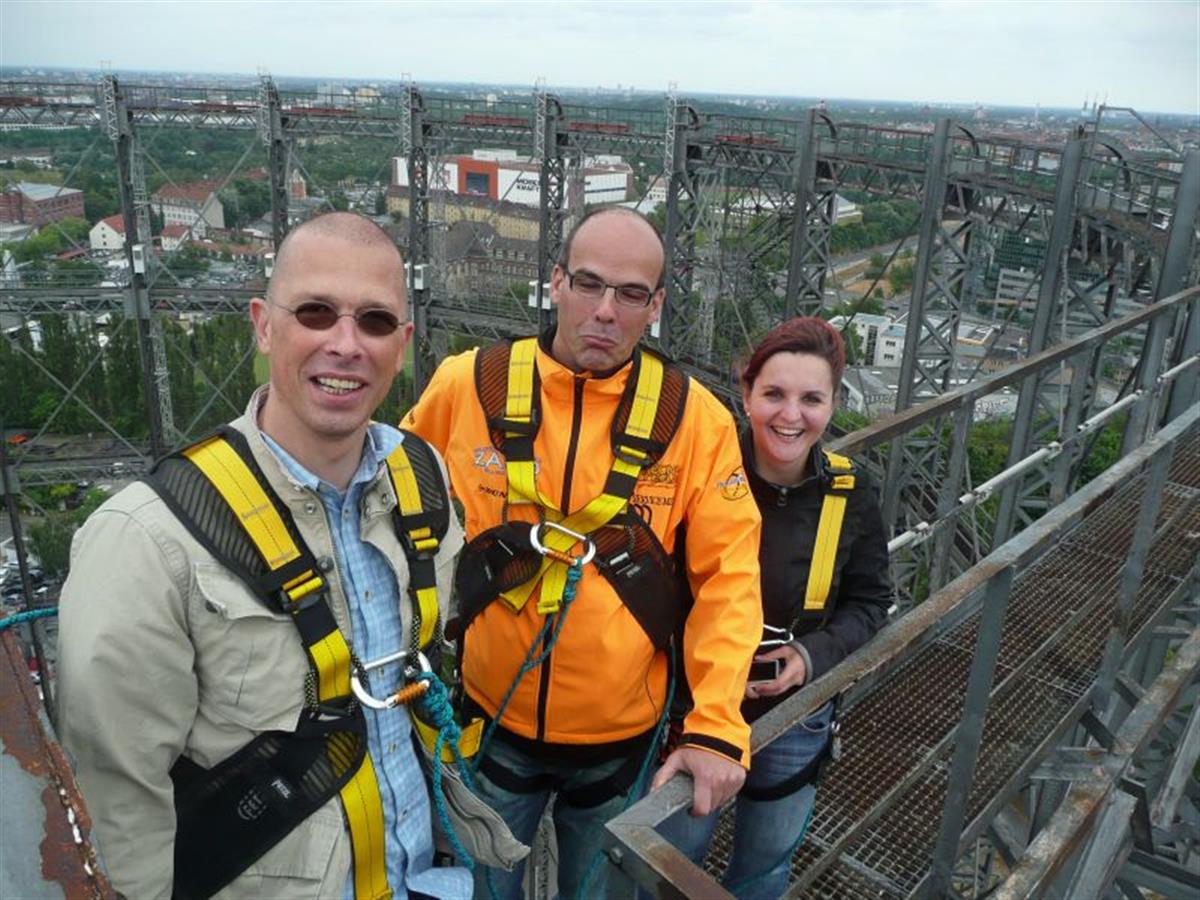 Susanne and Franz are visiting Berlin and this is a good opportunity to do something I have not done before.
This time we will climb a 100 years old gas holder which is now a technical monument. And then we tried a new way riding two wheels: On a Segway.
is one of the two remaining gas holders in Berlin. In former time they were used to store city gas mainly used for heating and street illumination.

It is about 240 feet high and you need to climb more than 400 stair steps to get up there.

It was quite windy this day. The tour goes up and then the full circle around the construction.
The gas holder from the ground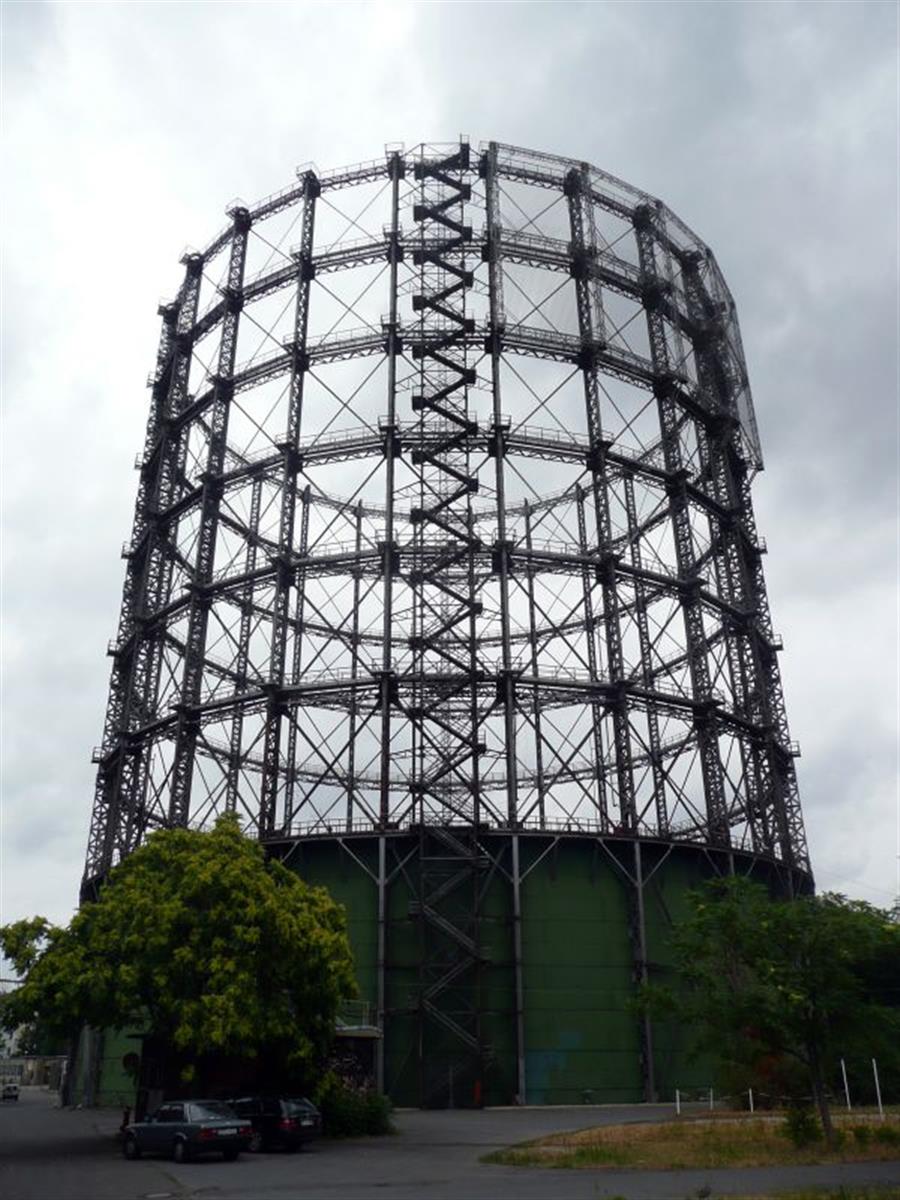 Franz and Susanne made it up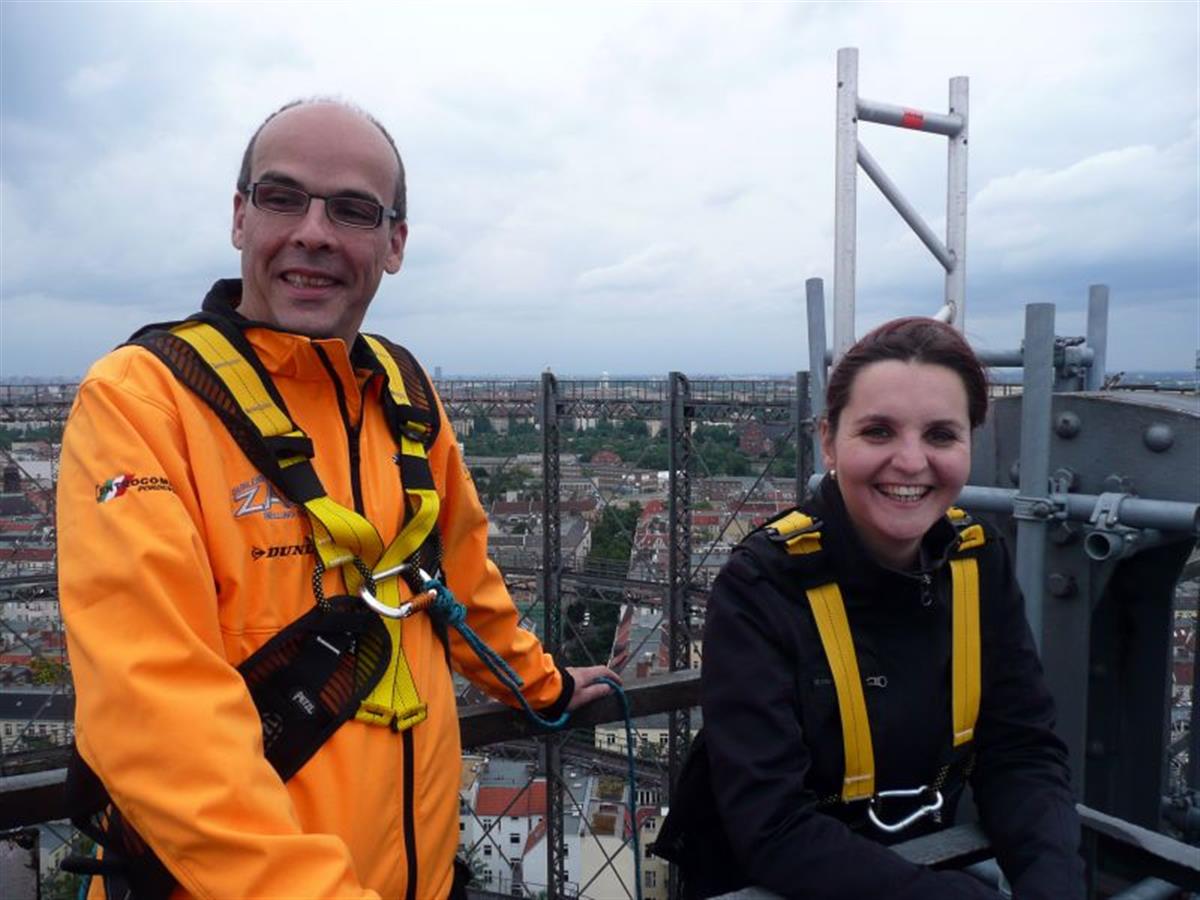 Not much between us und the ground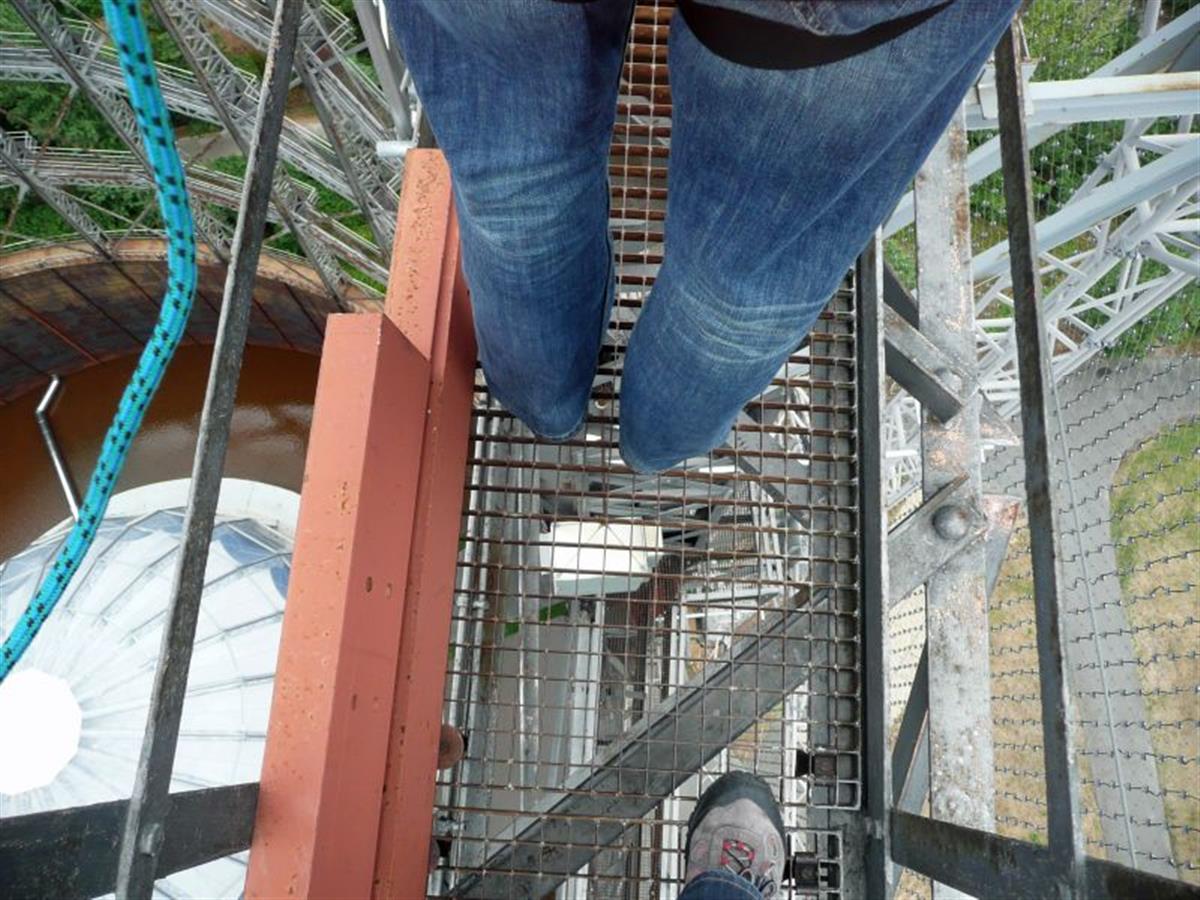 View towards the city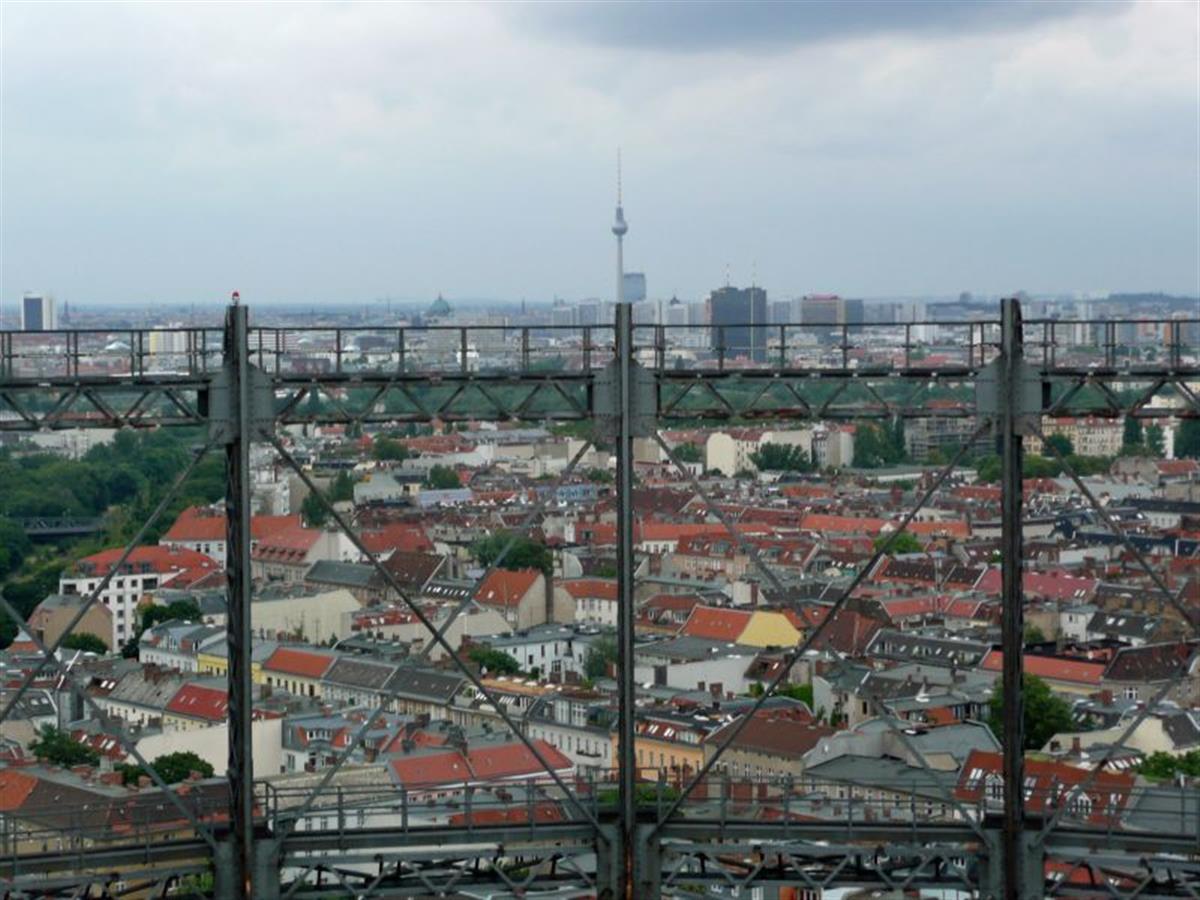 Tom, Franz and Susanne enjoy the tour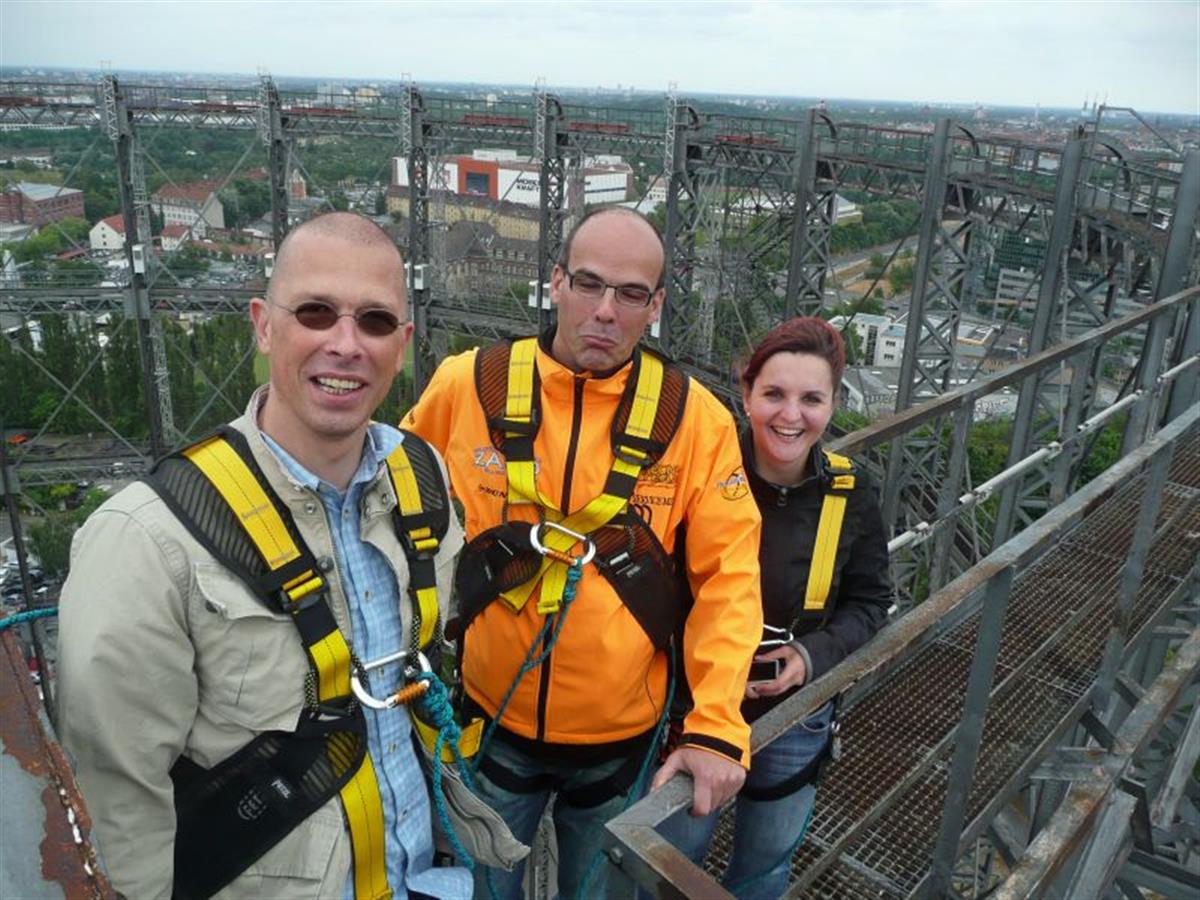 Strange construction work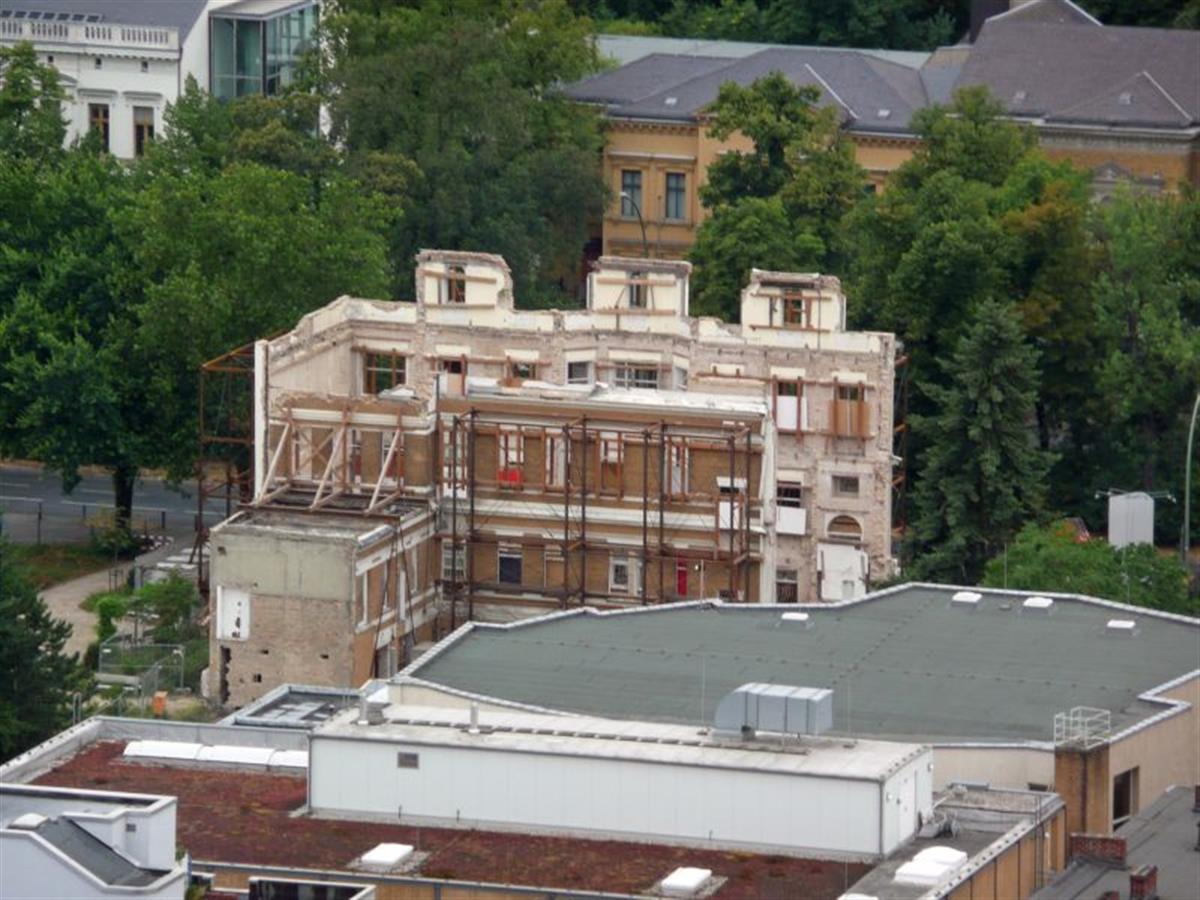 Berlin flag at Schöneberg City Hall. In the background the 1936 Olympic Stadium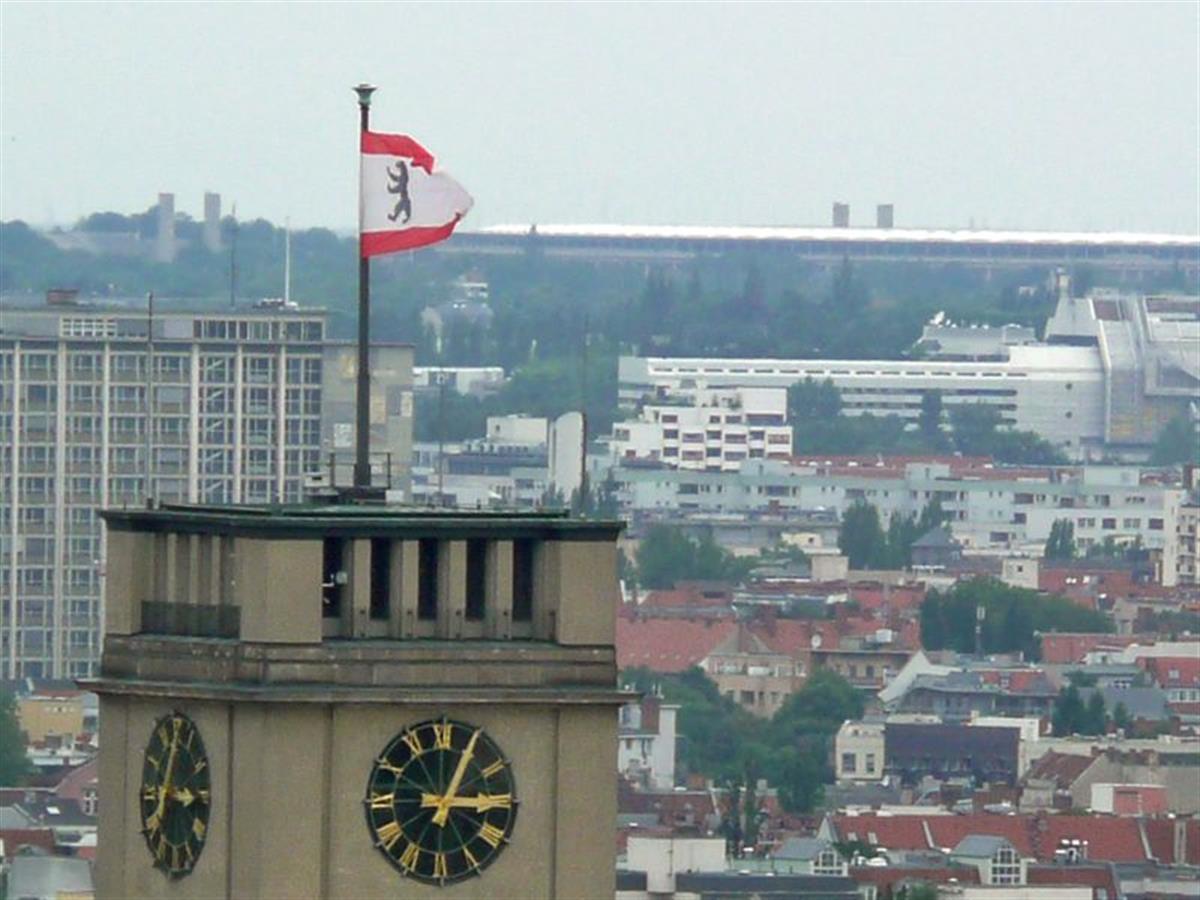 Another view to the city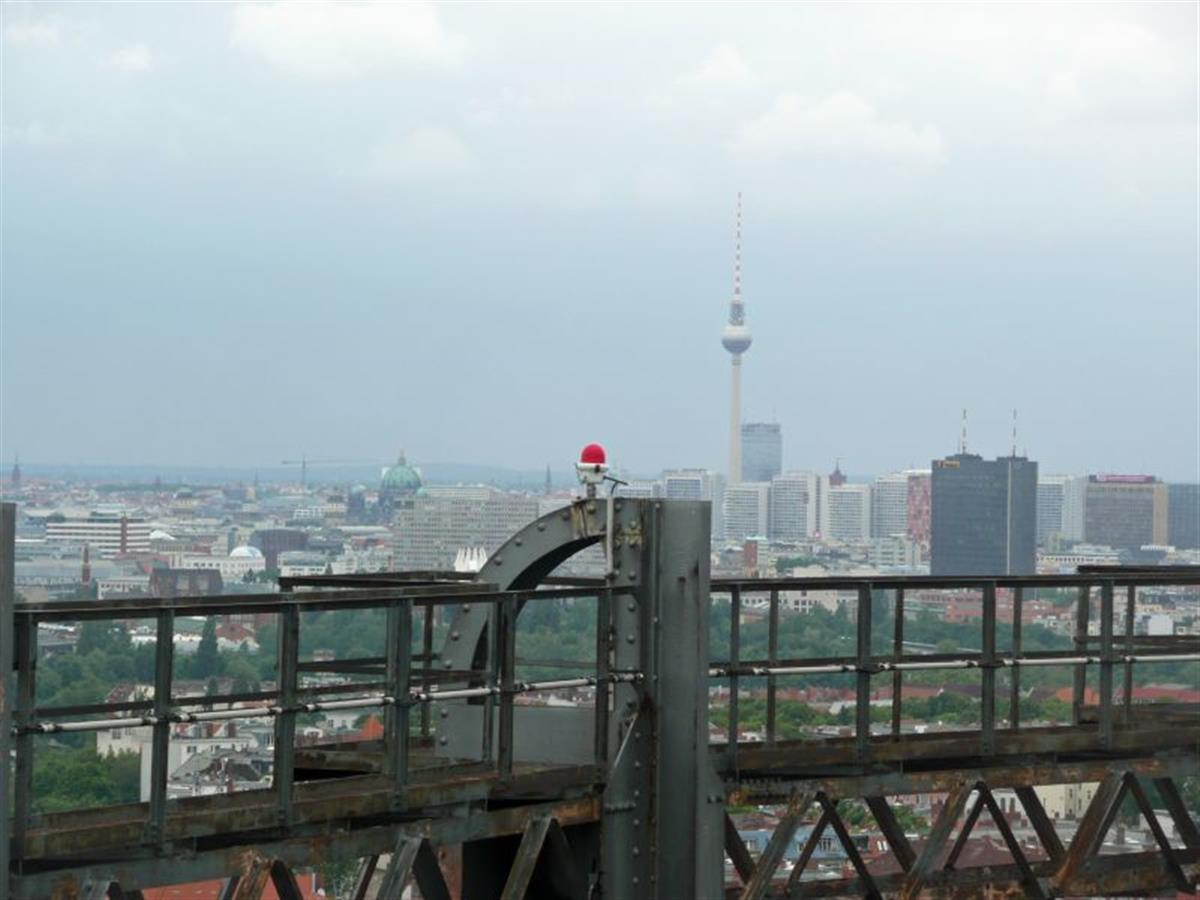 At the end of the tour but still up there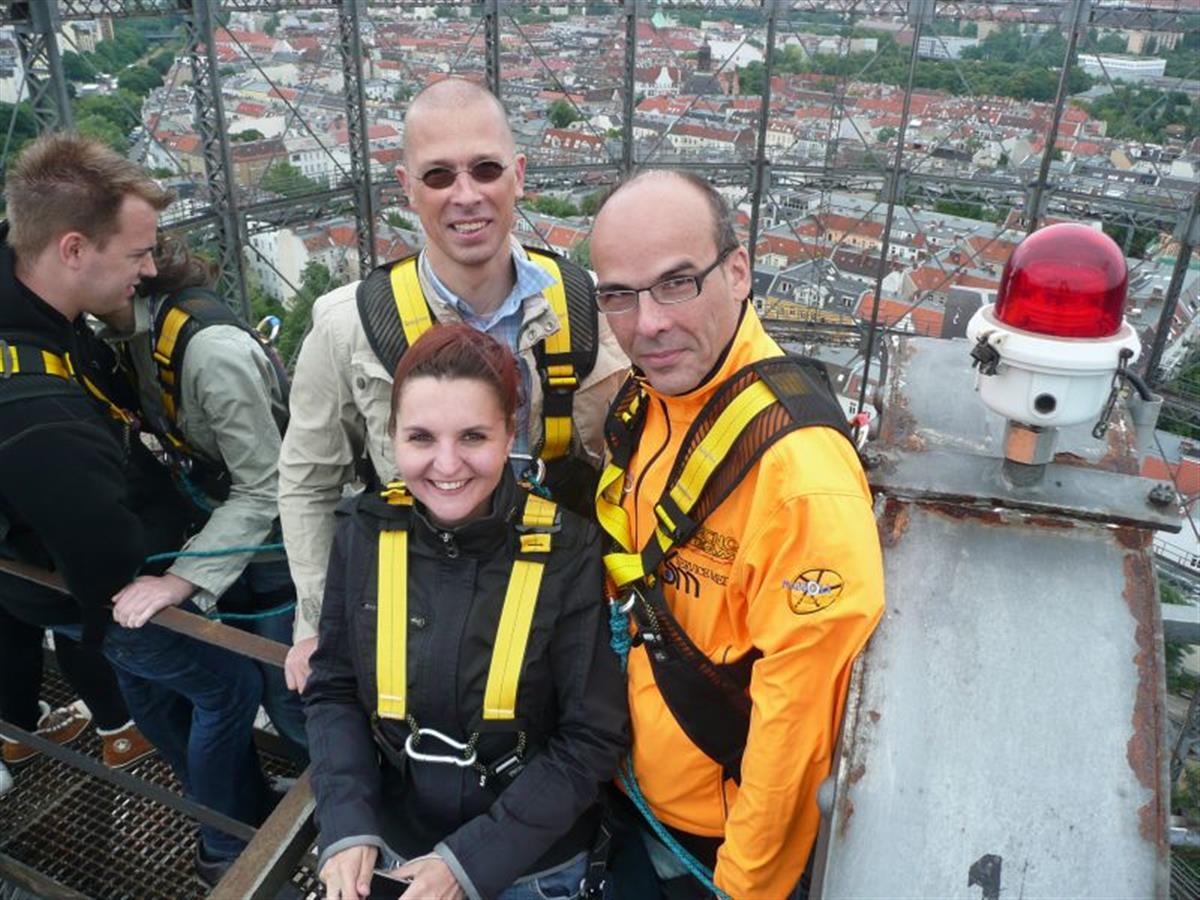 Berlin from above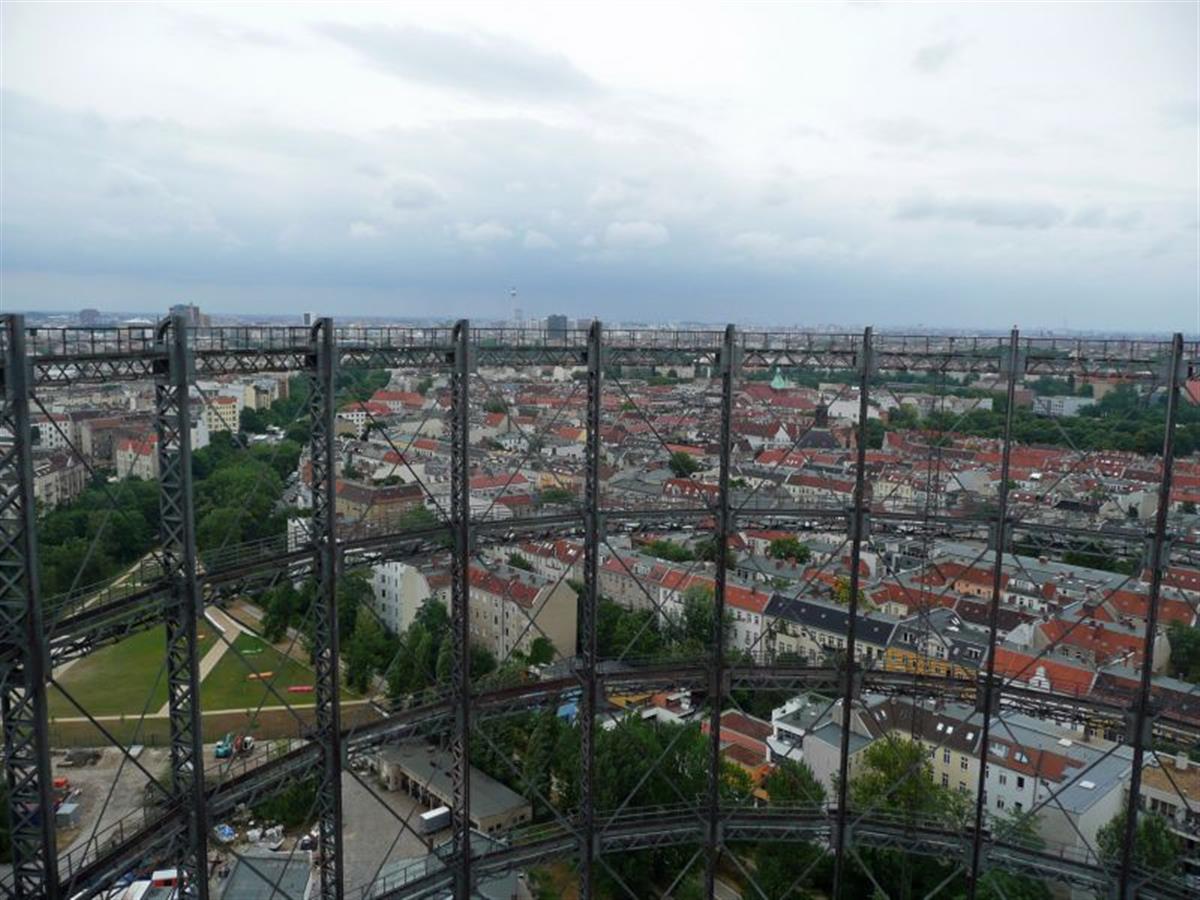 The gas holder from the ground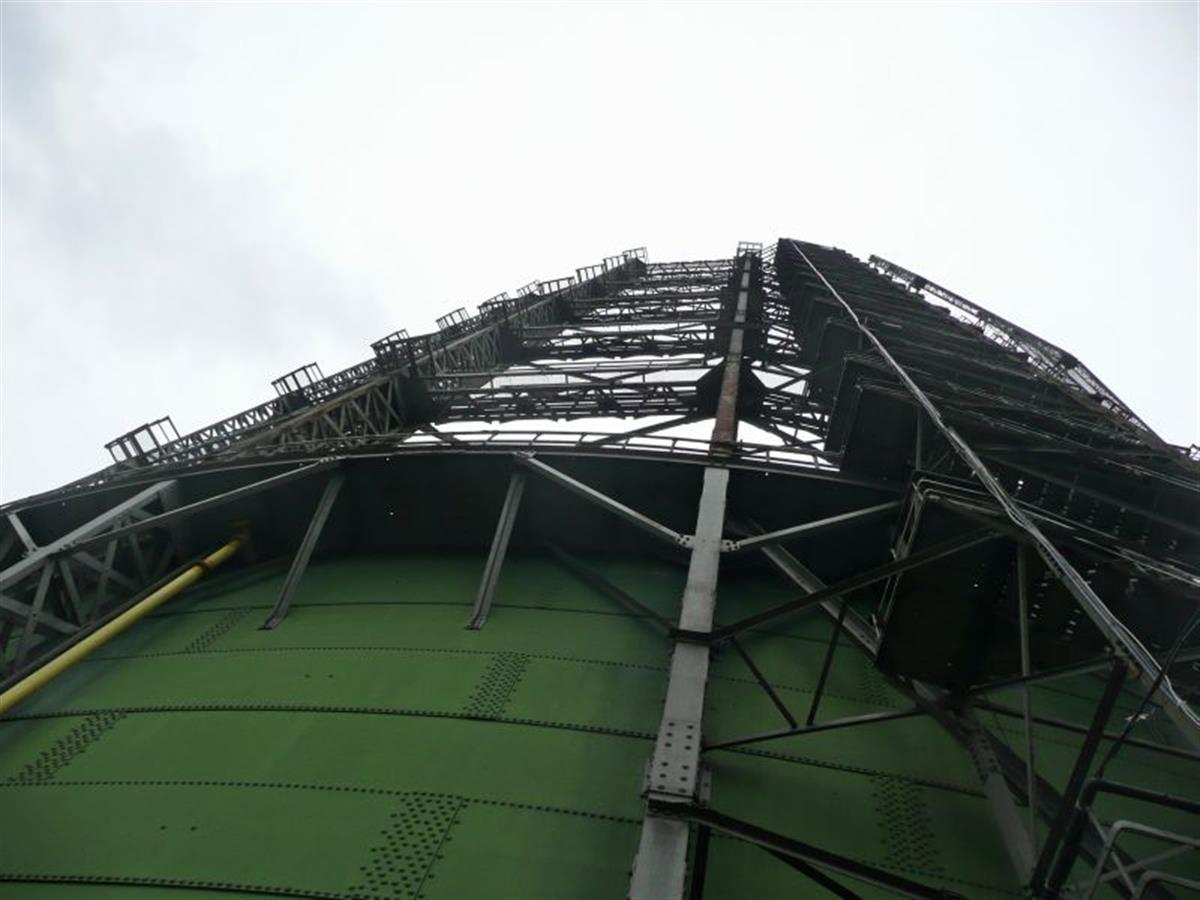 First time on a Segway. There was a little briefing in the beginning and then we went through the very city of Berlin. There were two guides and 7 participants.
First moves on the vehicle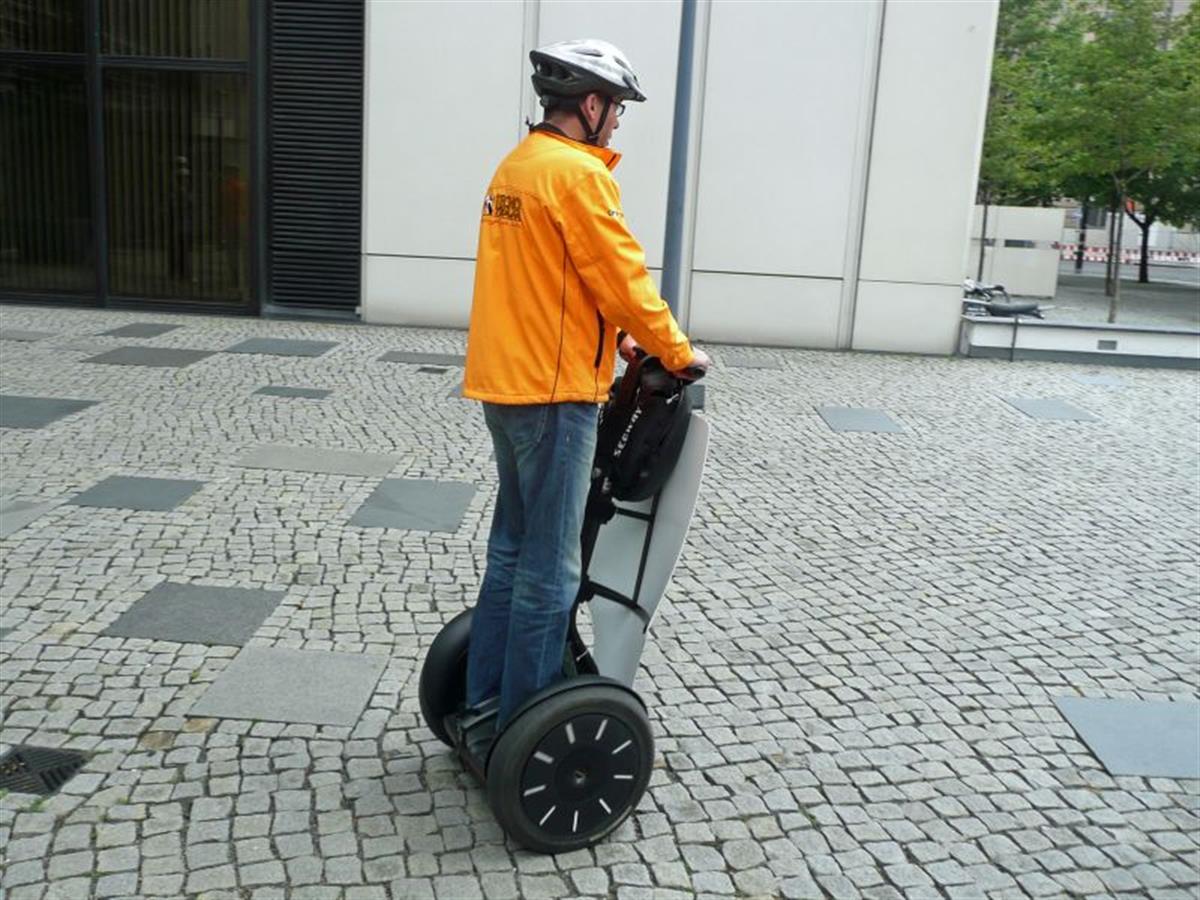 Trying out cornering, breaking and accelerating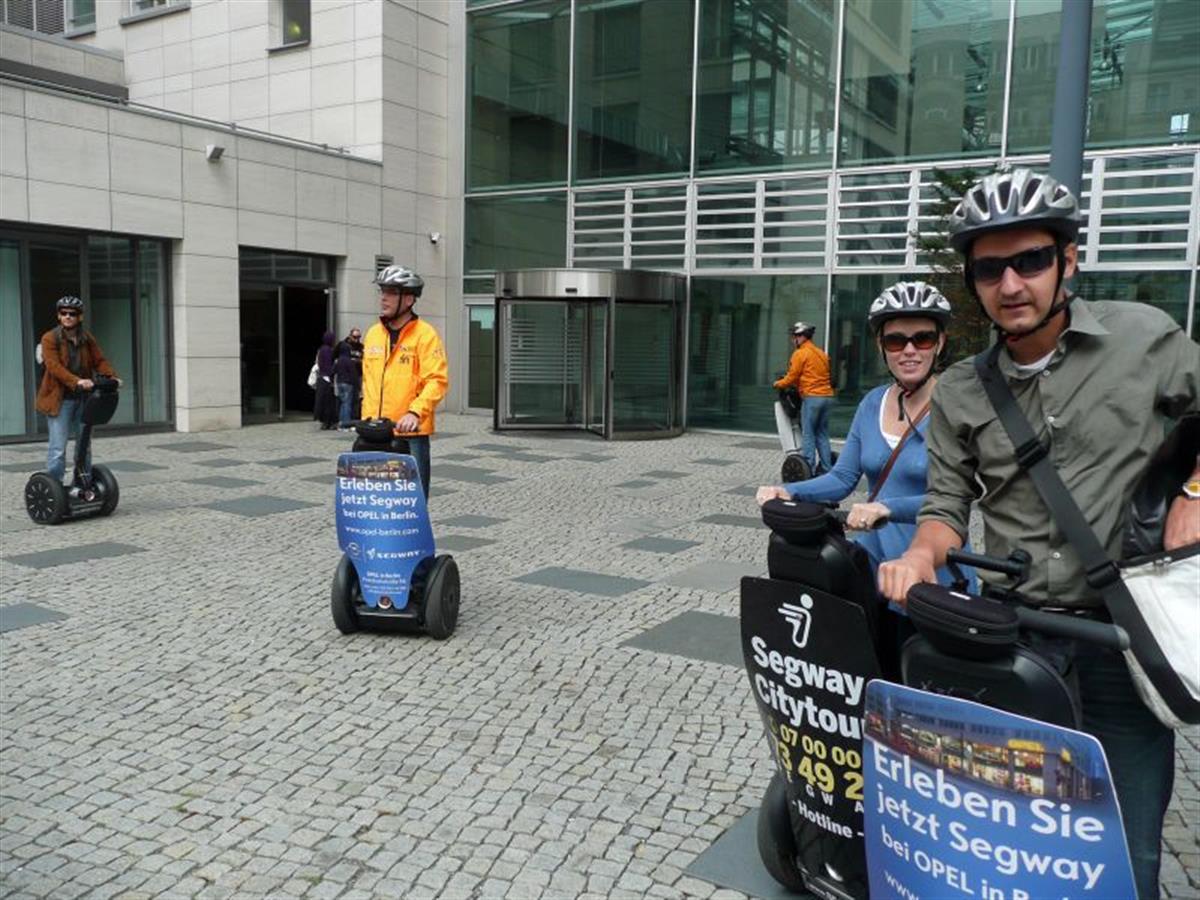 Some exercises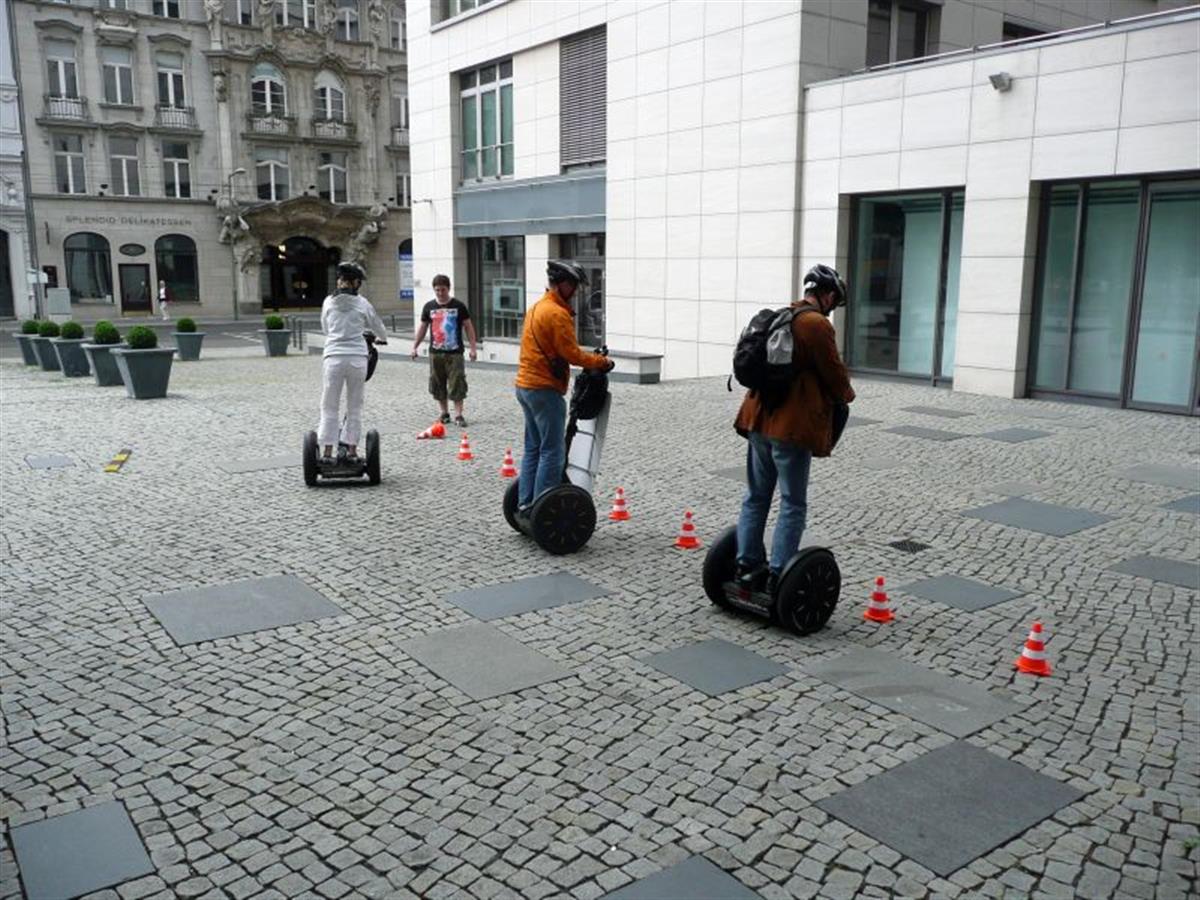 Tom at river Spree with the German parliament building Reichstag in the background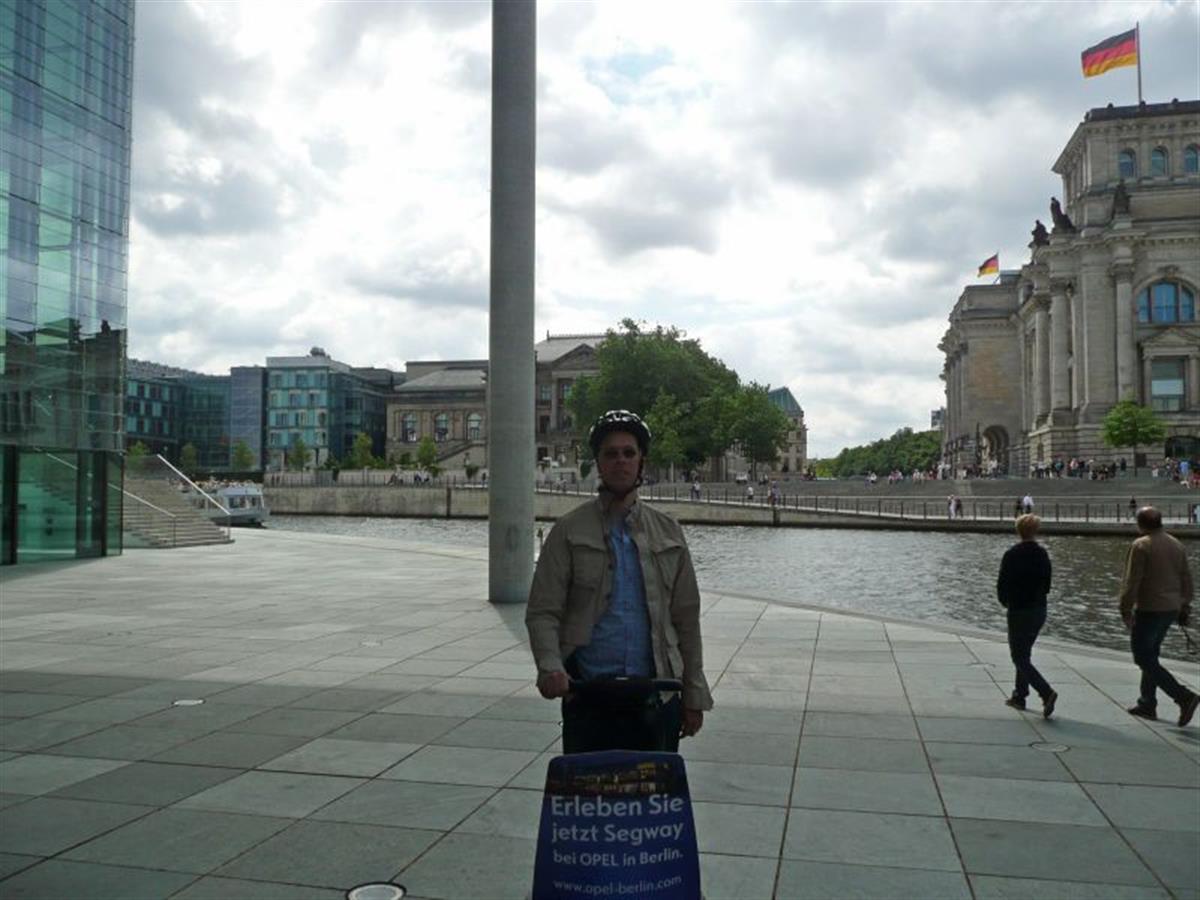 Franz at the same place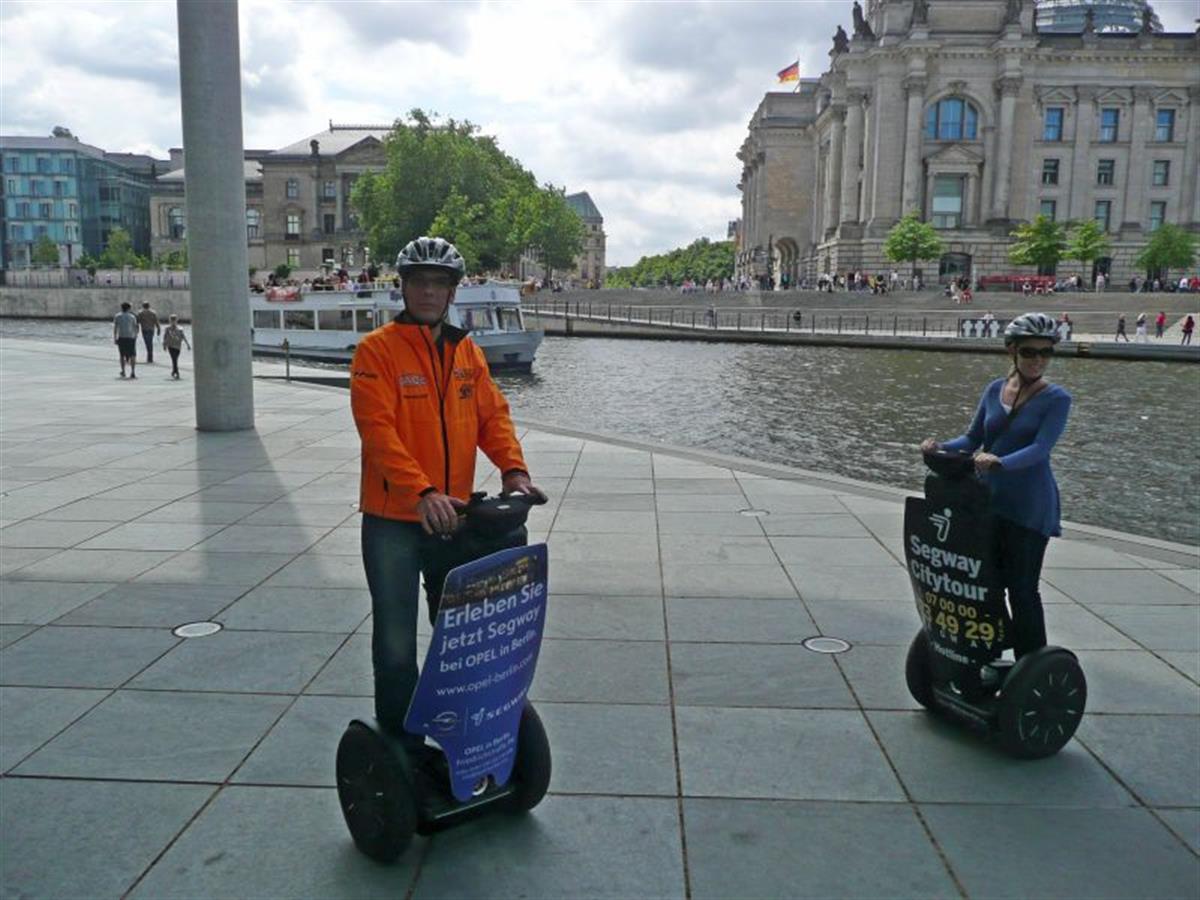 Rolling down a road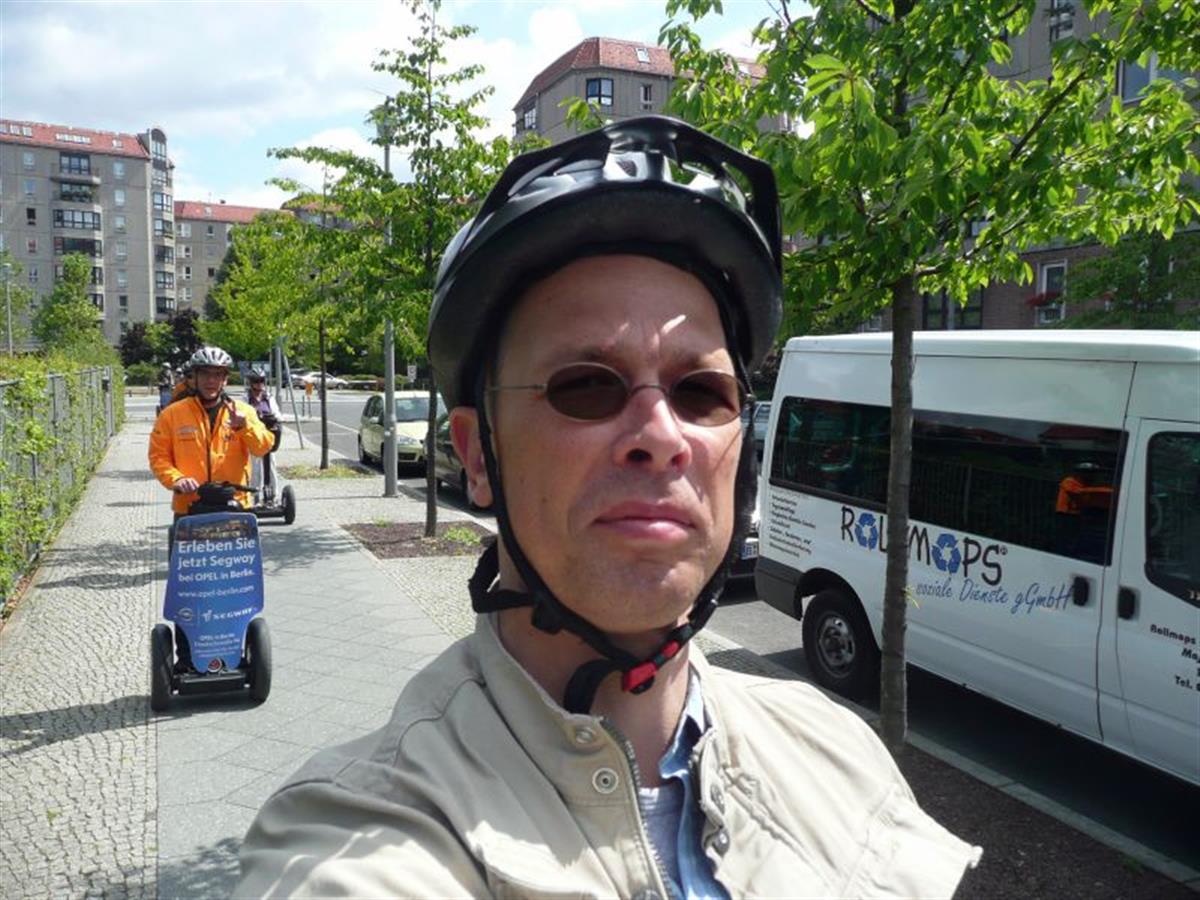 At Berlin Gendarmenmarkt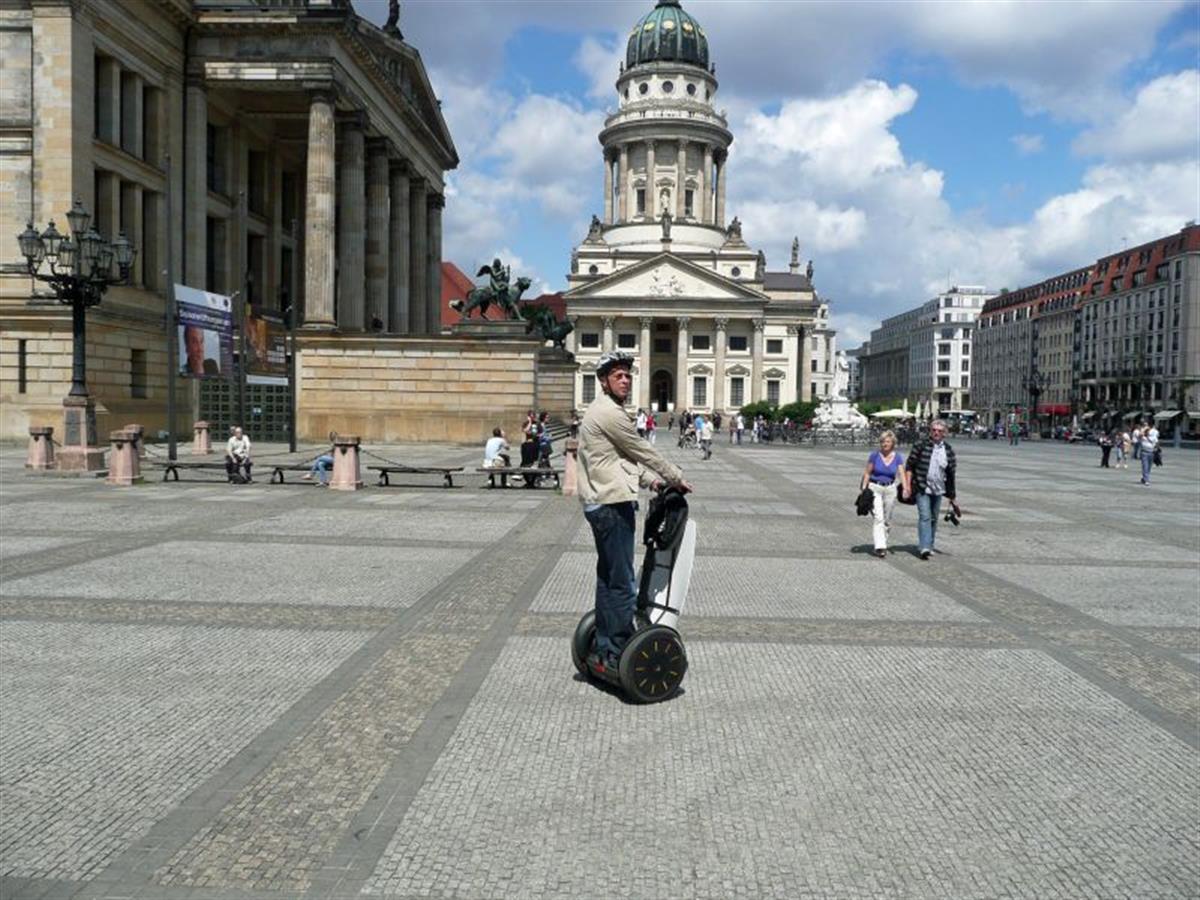 We both were there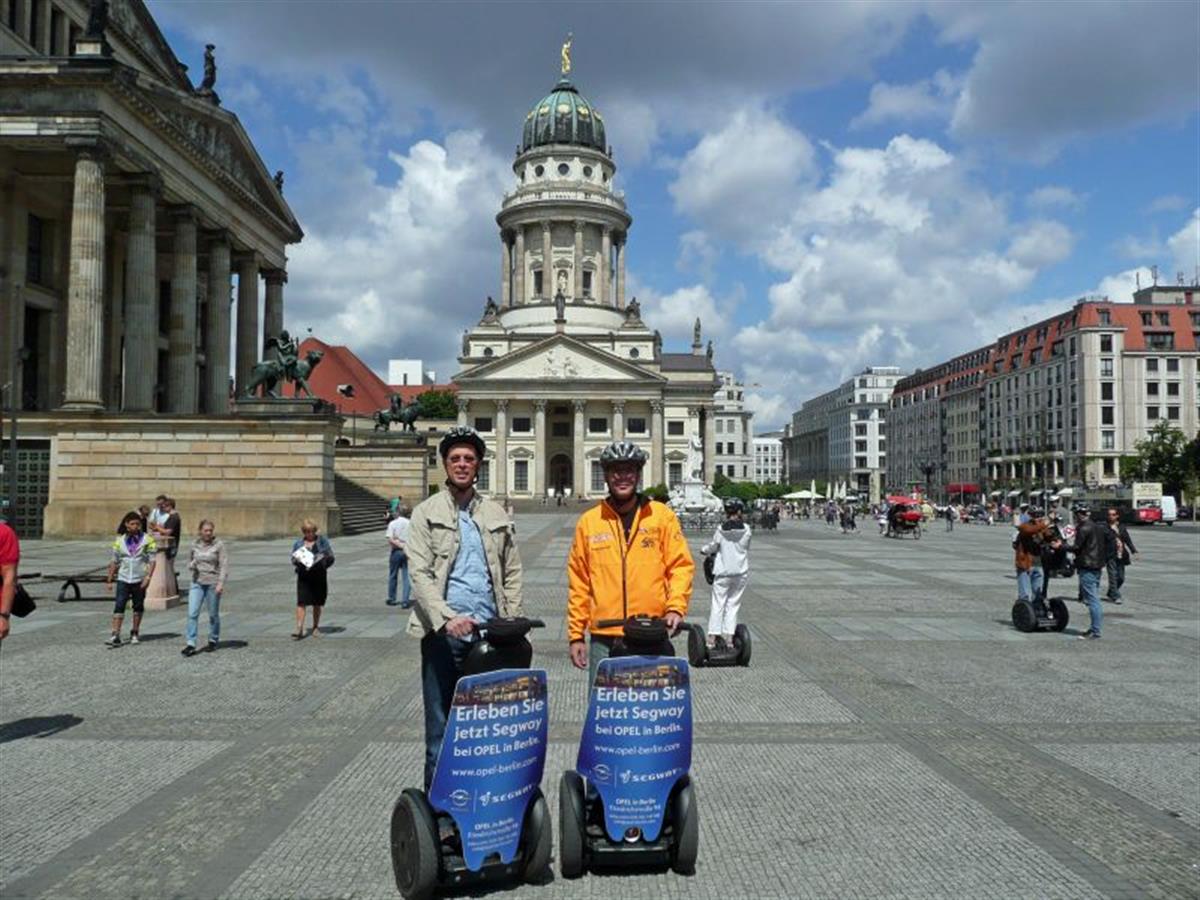 Short break - view towards German Cathetral