Volkswagen Autostadt, November 2010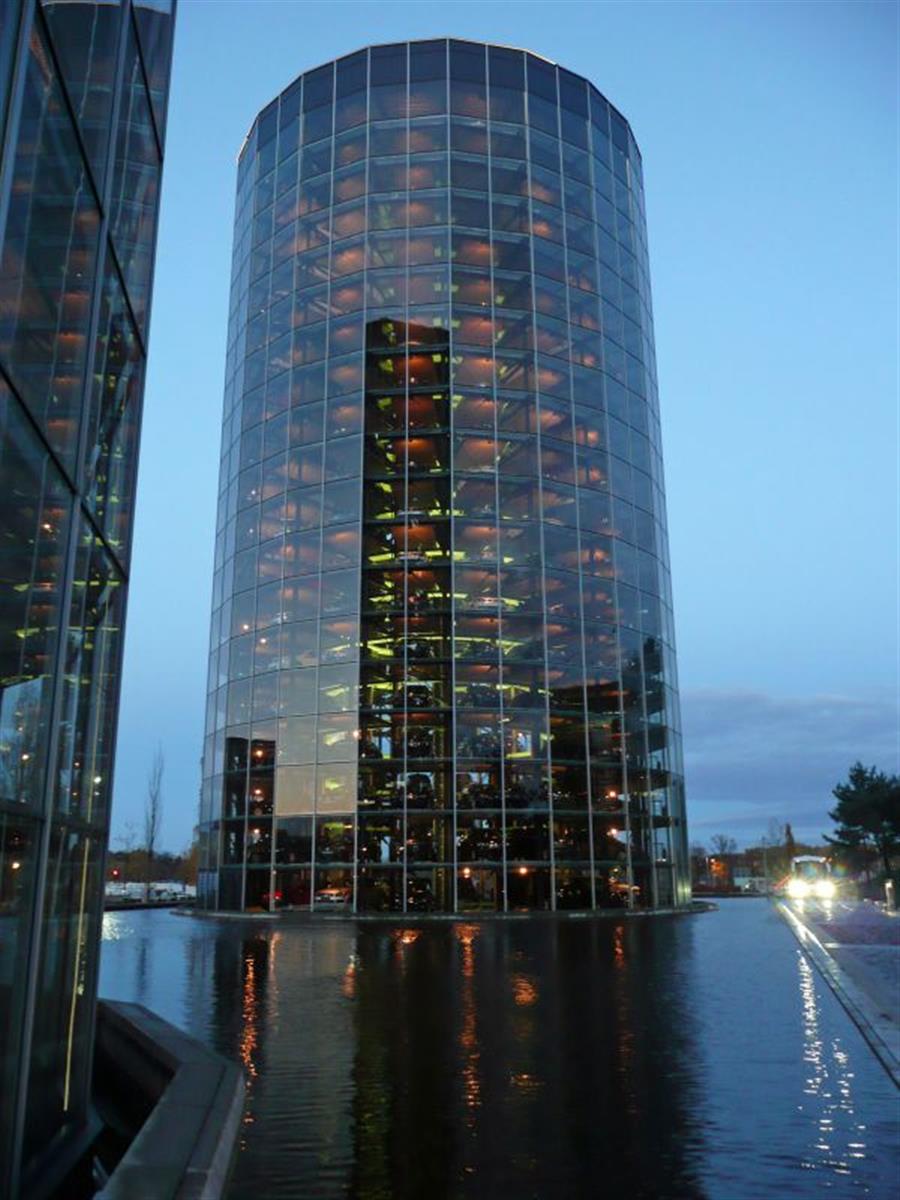 Monika is getting a new car. She takes the opportunity to receive it at Volkswagen Autostadt in Wolfgsburg, the origin of Wolfsburg.
Autostadt is directly located at the Volkswagen plant and introduces to the brands and technologies of Volkswagen. There is some entertainment and there is also a hotel where customers can stay over night if they wish.
Volkswagen headquarters in Wolfsburg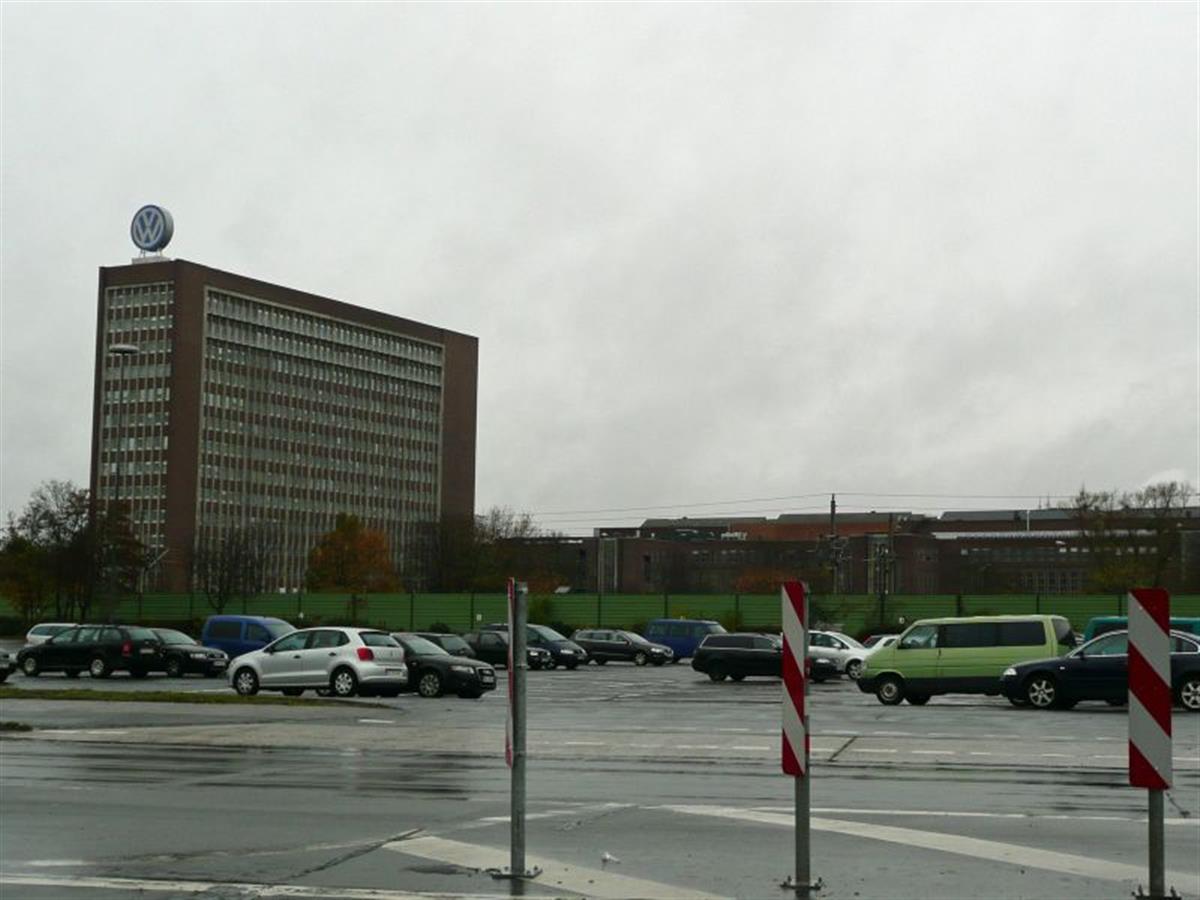 The reception lobby of Autostadt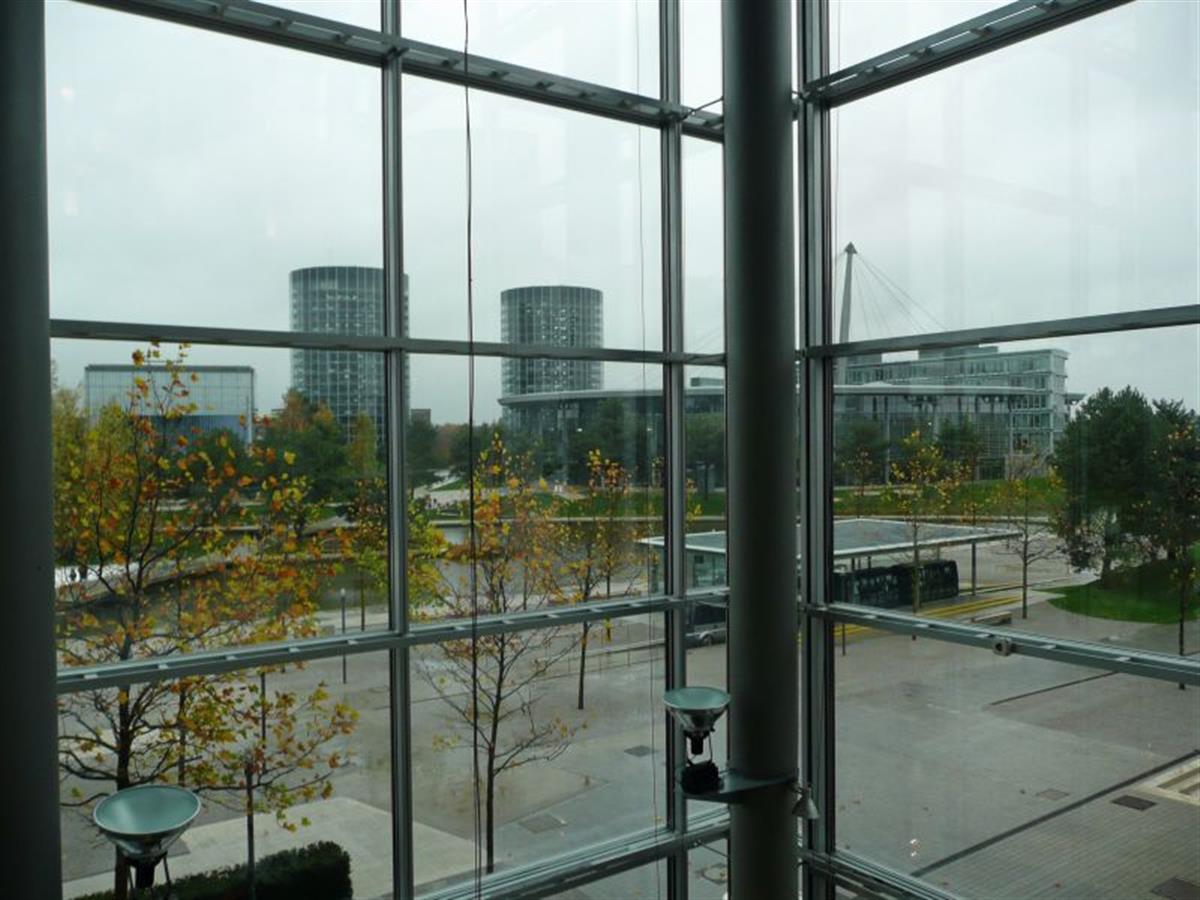 This is where customers check in if they intend to receive a new car. It is quite busy. They deliver a car there about every five minutes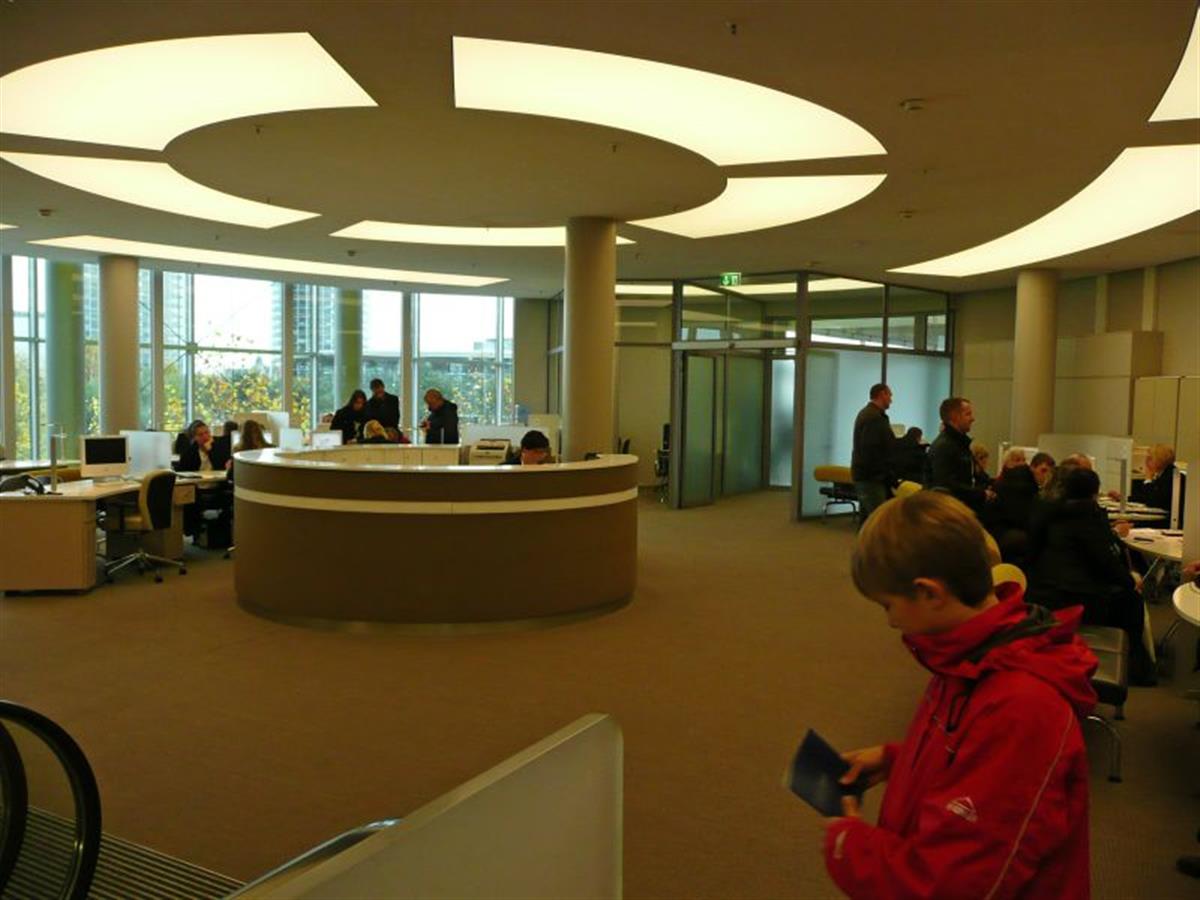 A view to the lobby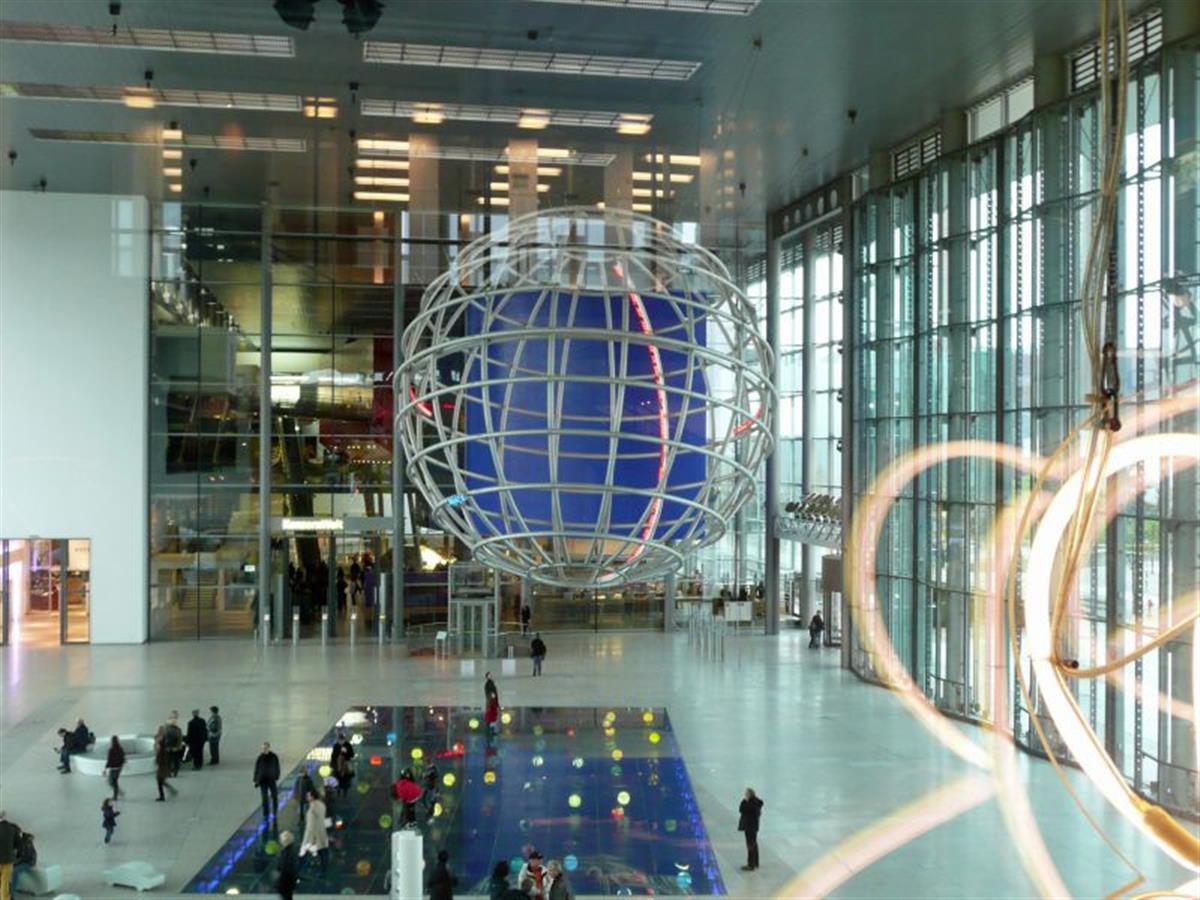 Kids entertainment. They can make their kid's drivers license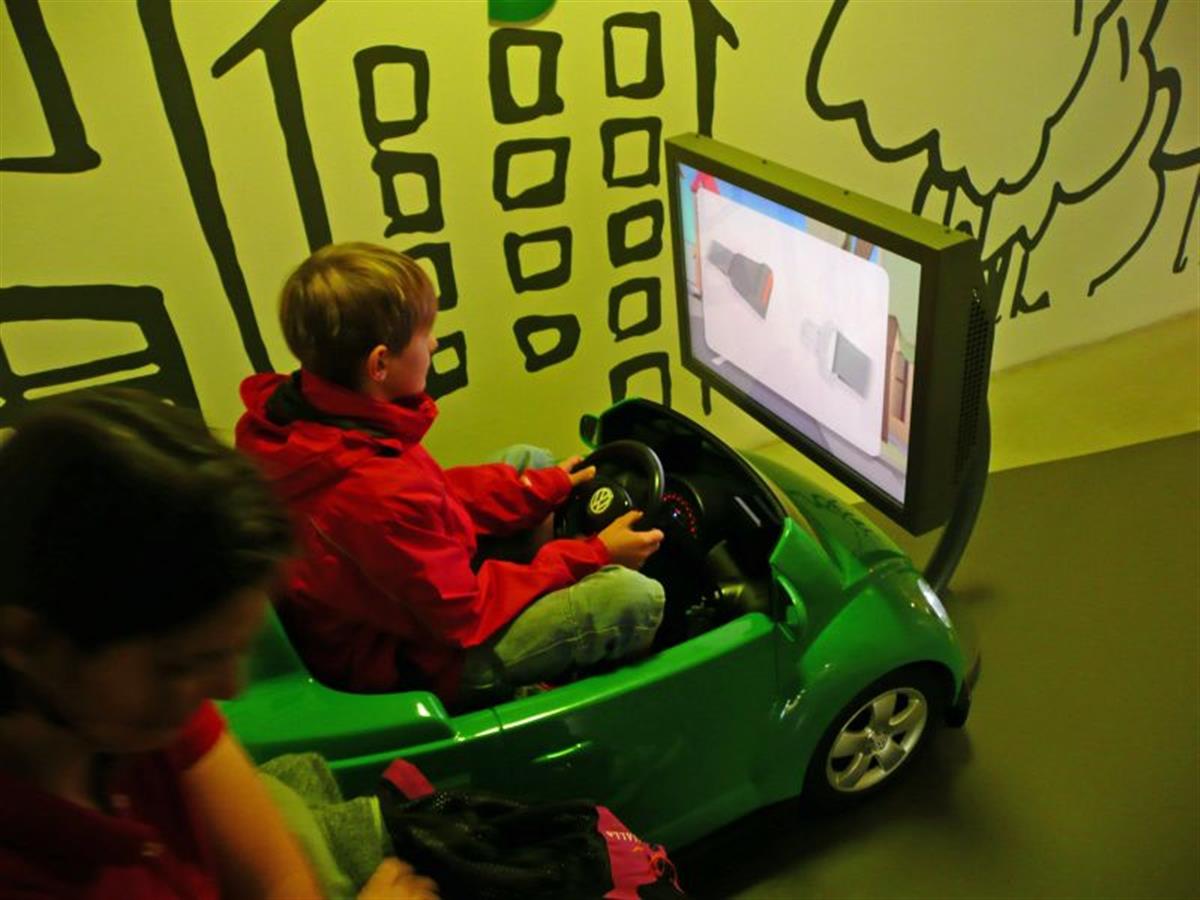 and ride a go-cart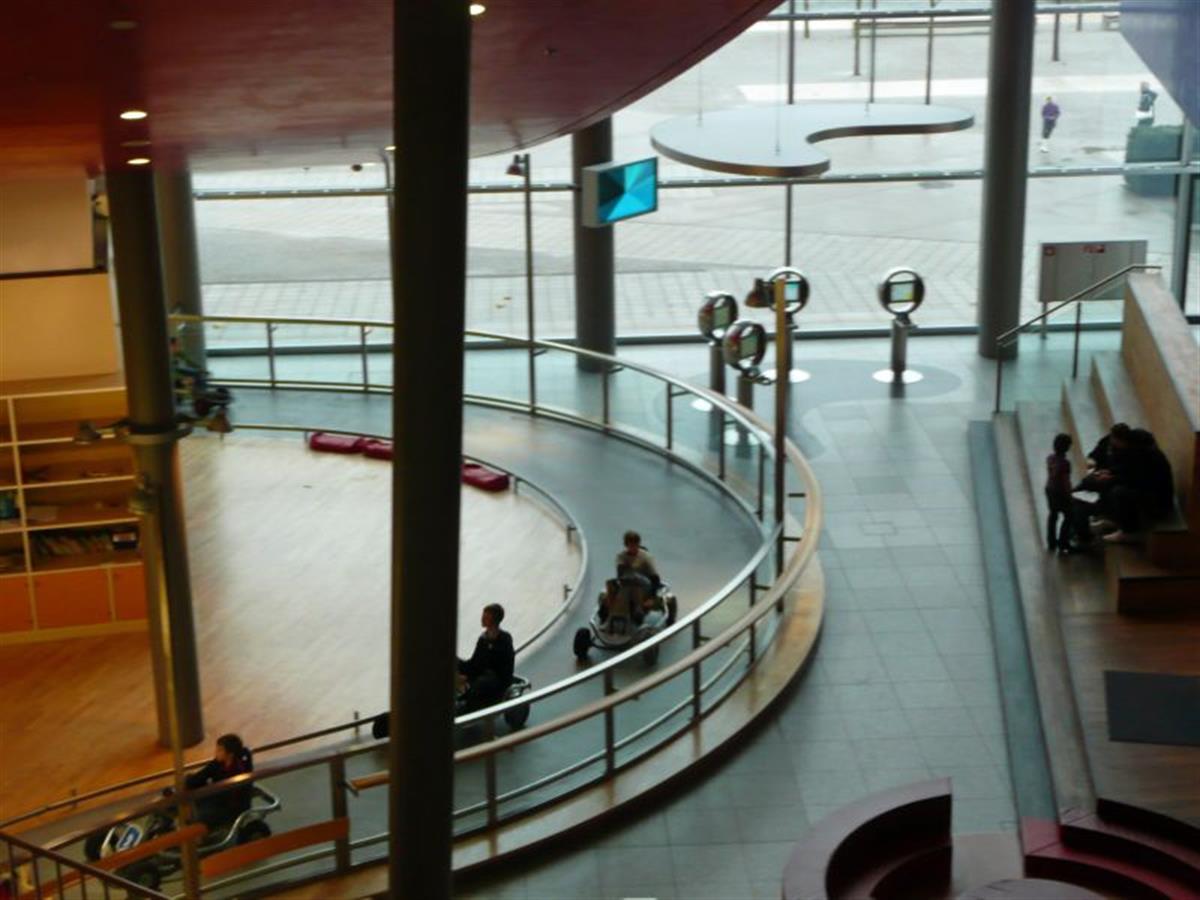 We get the guided tour and start with the Zeithaus which shows milestones of automobile development including a Ford Model T. In the background the power plant of the Volkswagen plant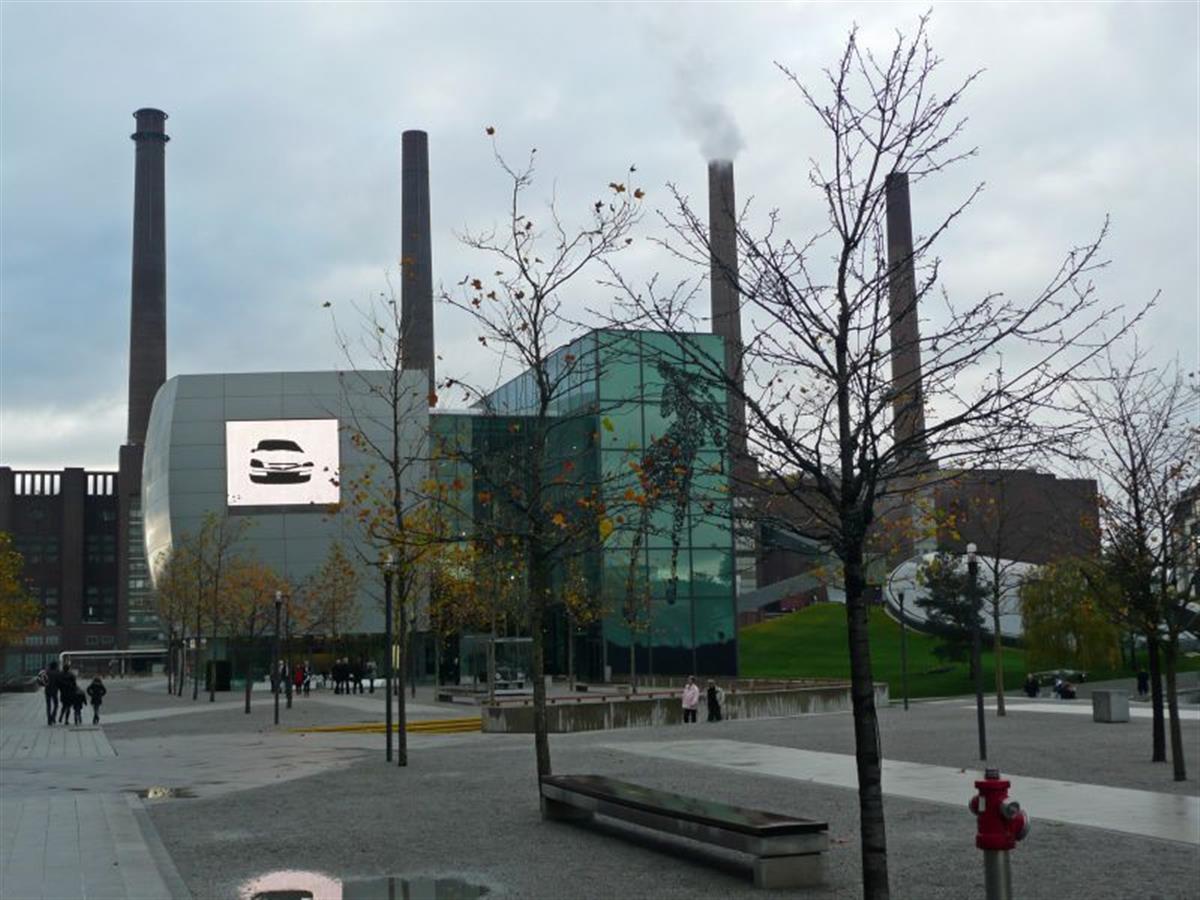 Monika and Max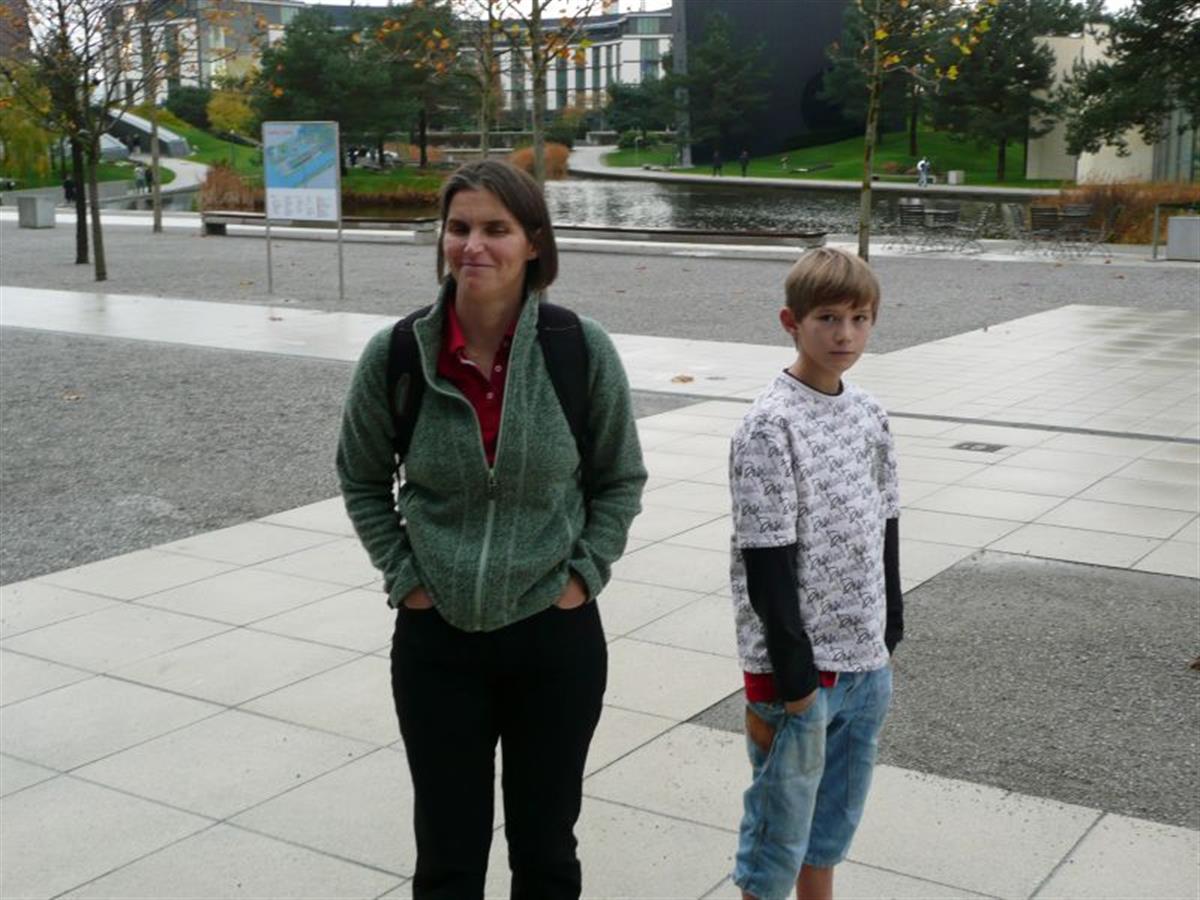 The reception building from the back, mirroring the auto towers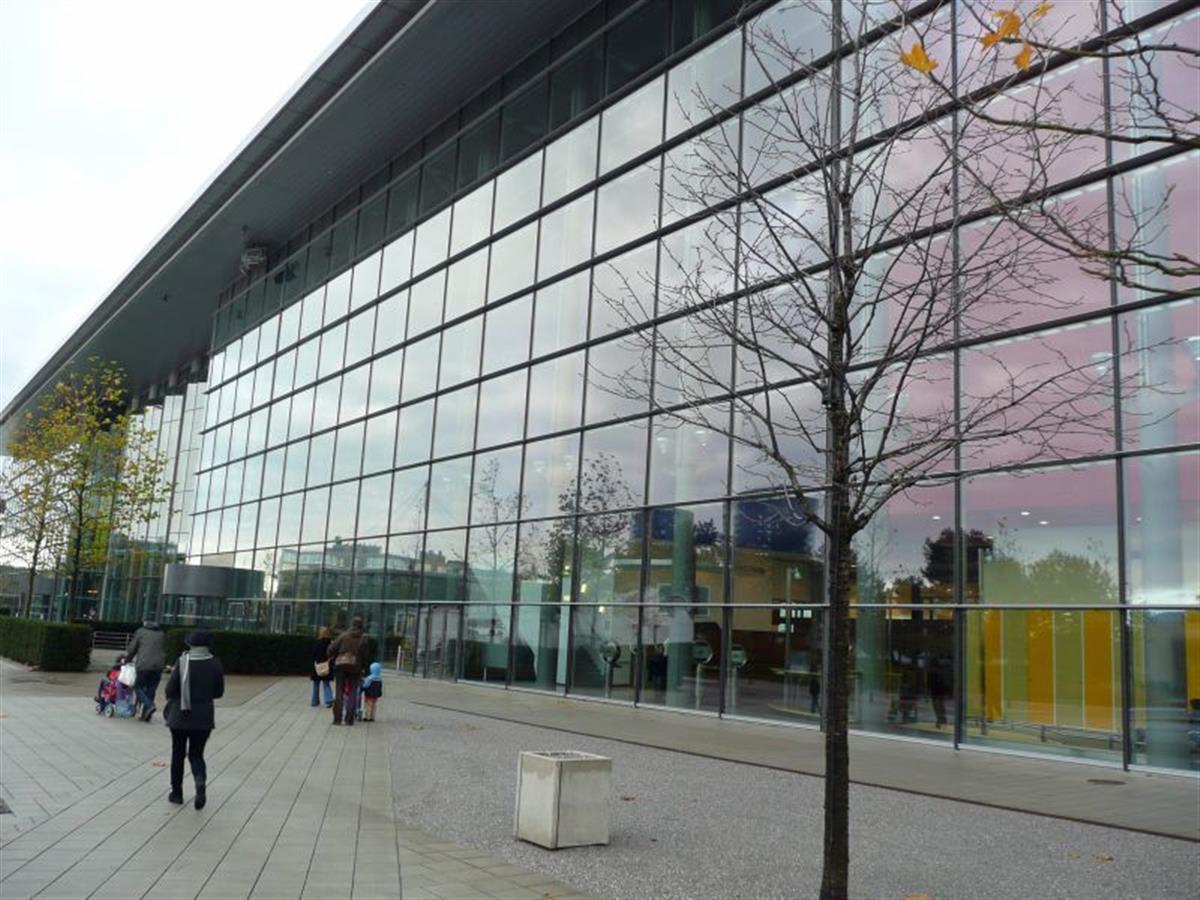 Another iconic car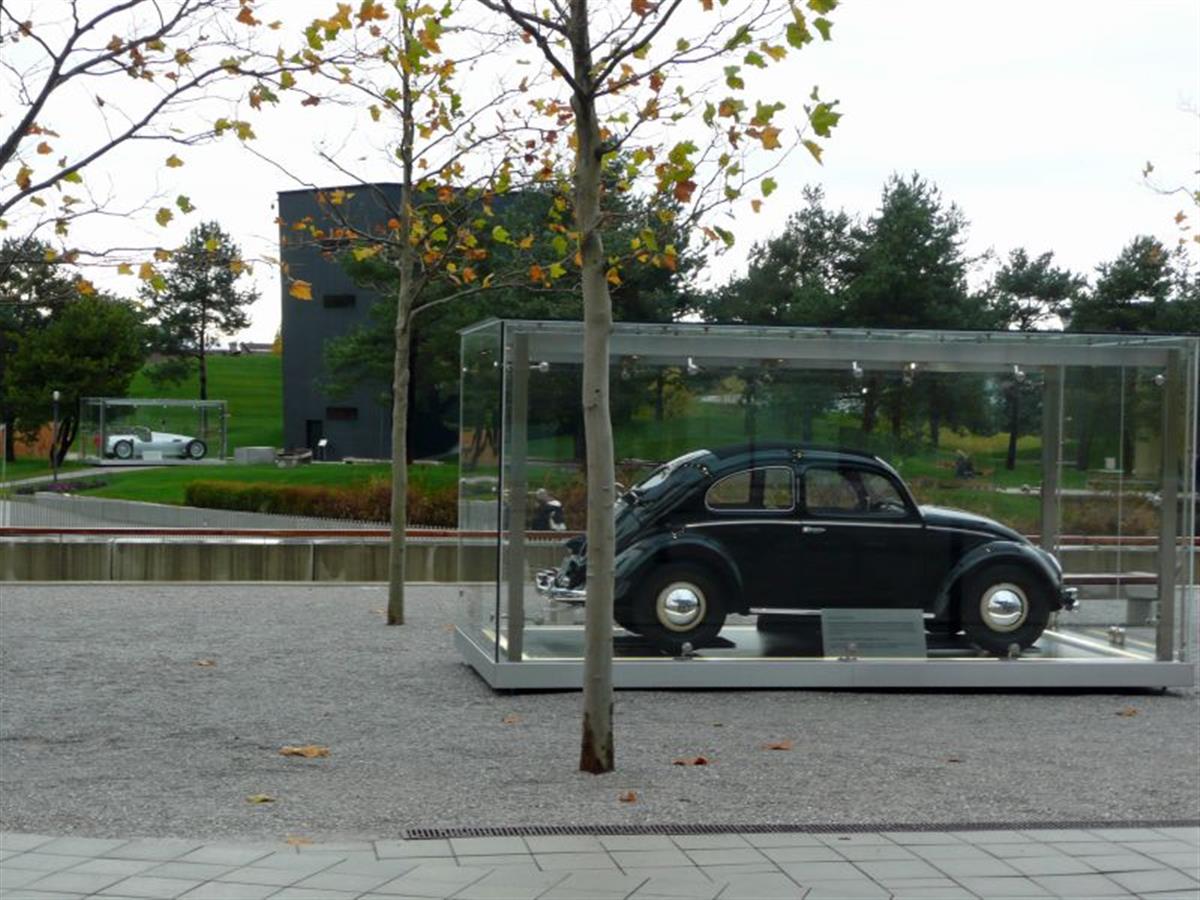 Views out of the Zeithaus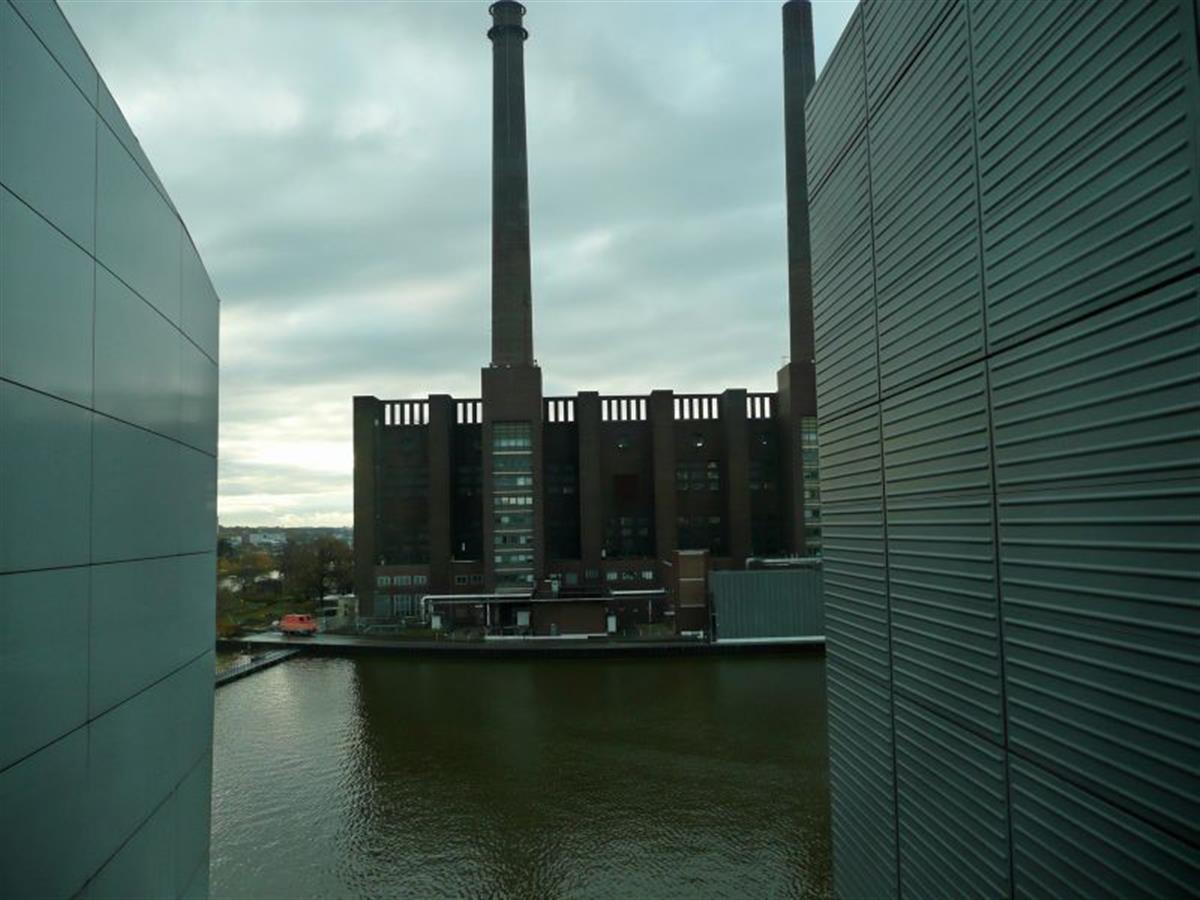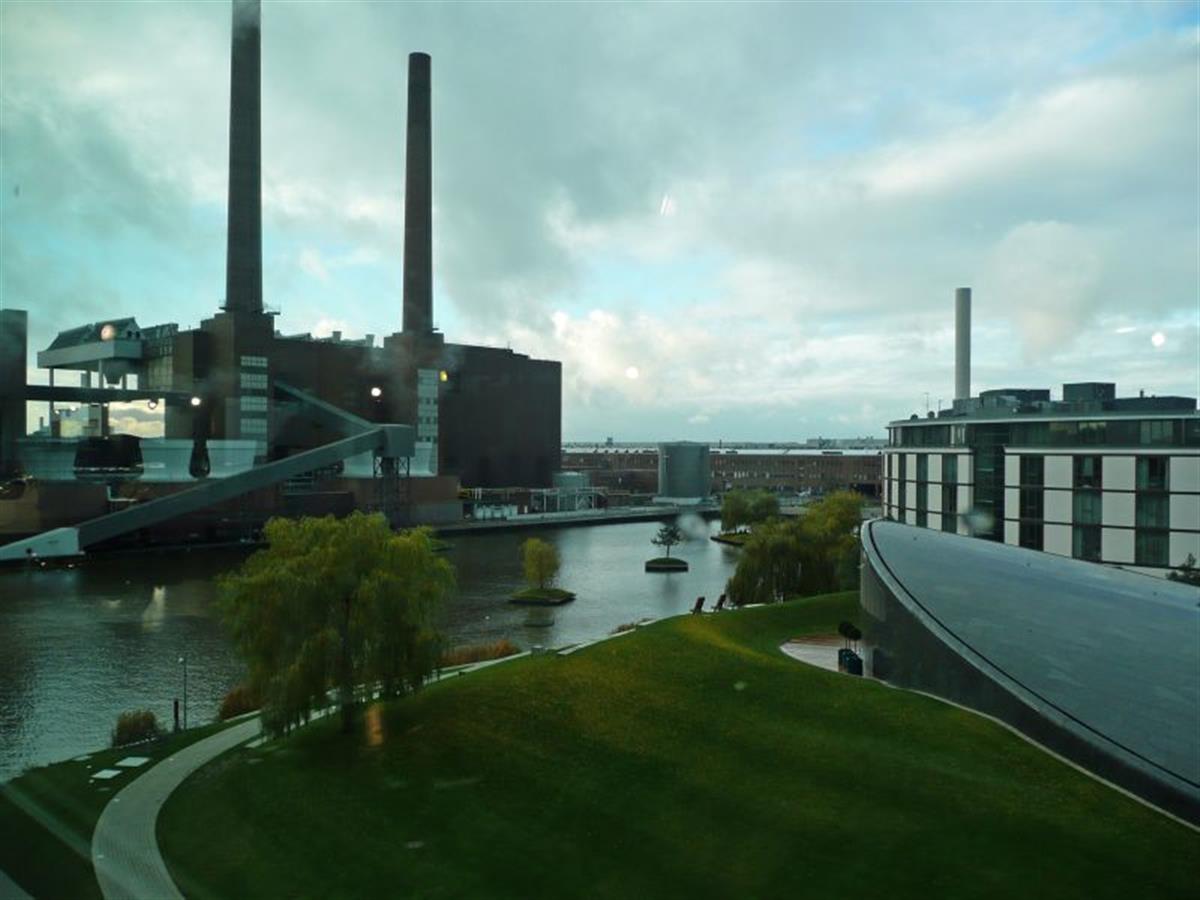 Inside Zeithaus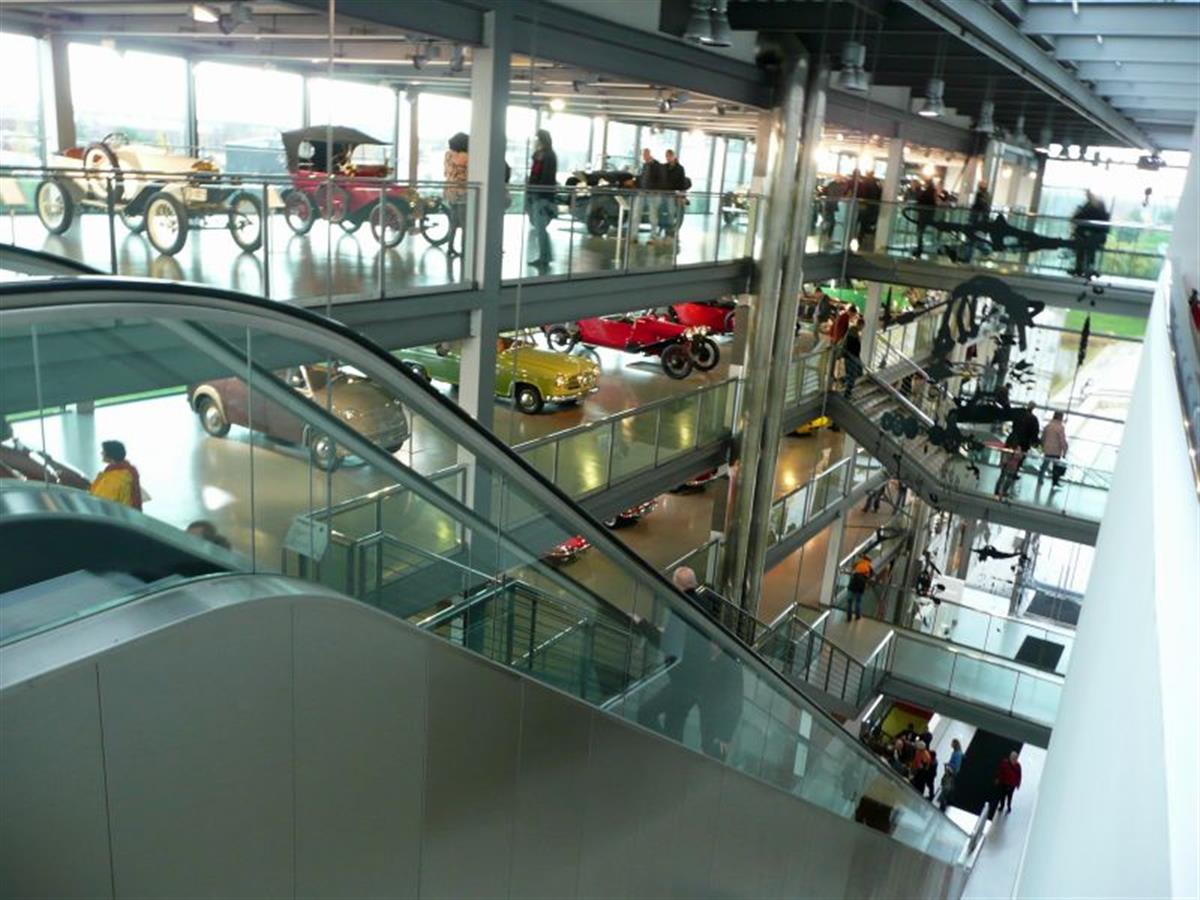 The delivery center. This is where customers receive their cars. In the background the auto towers where the cars are held for delivery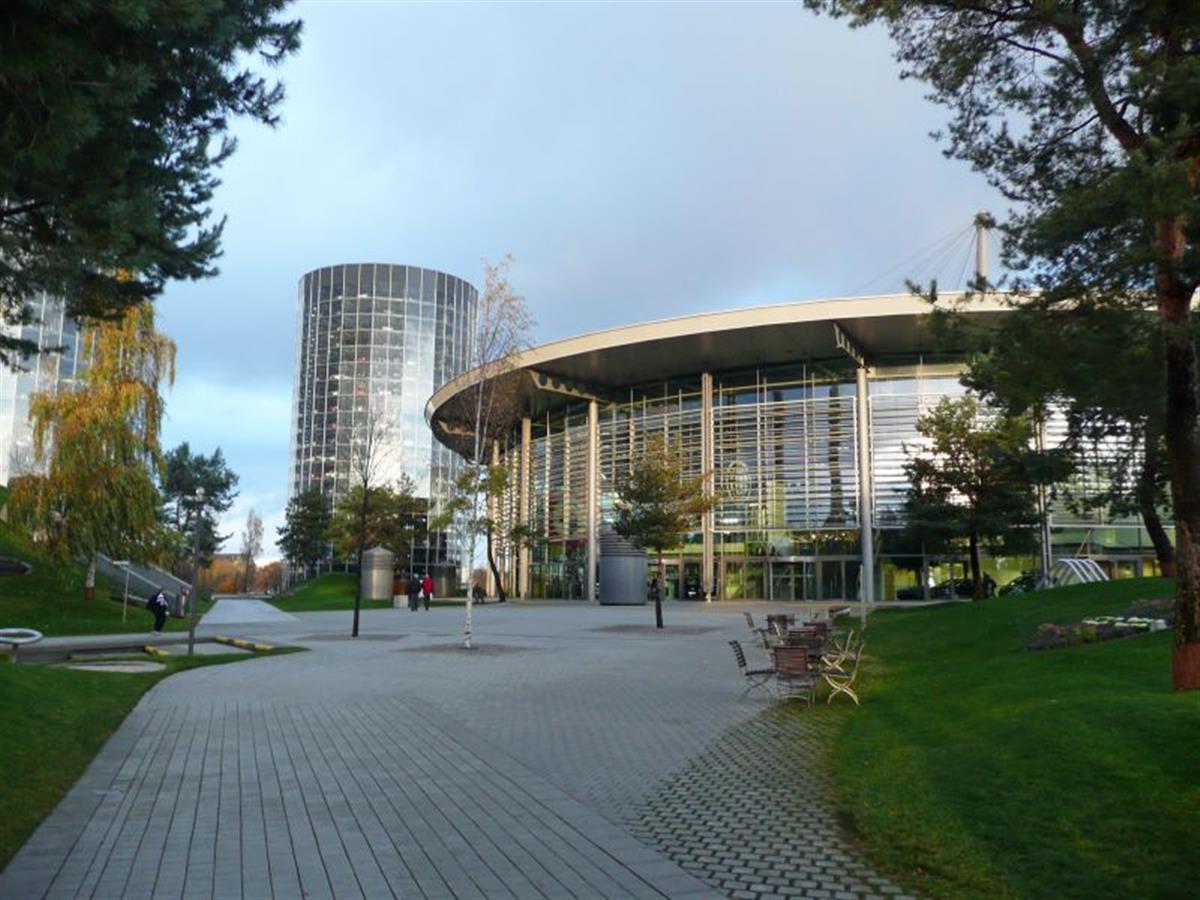 Inside the delivery center. All Volkswagen models are on display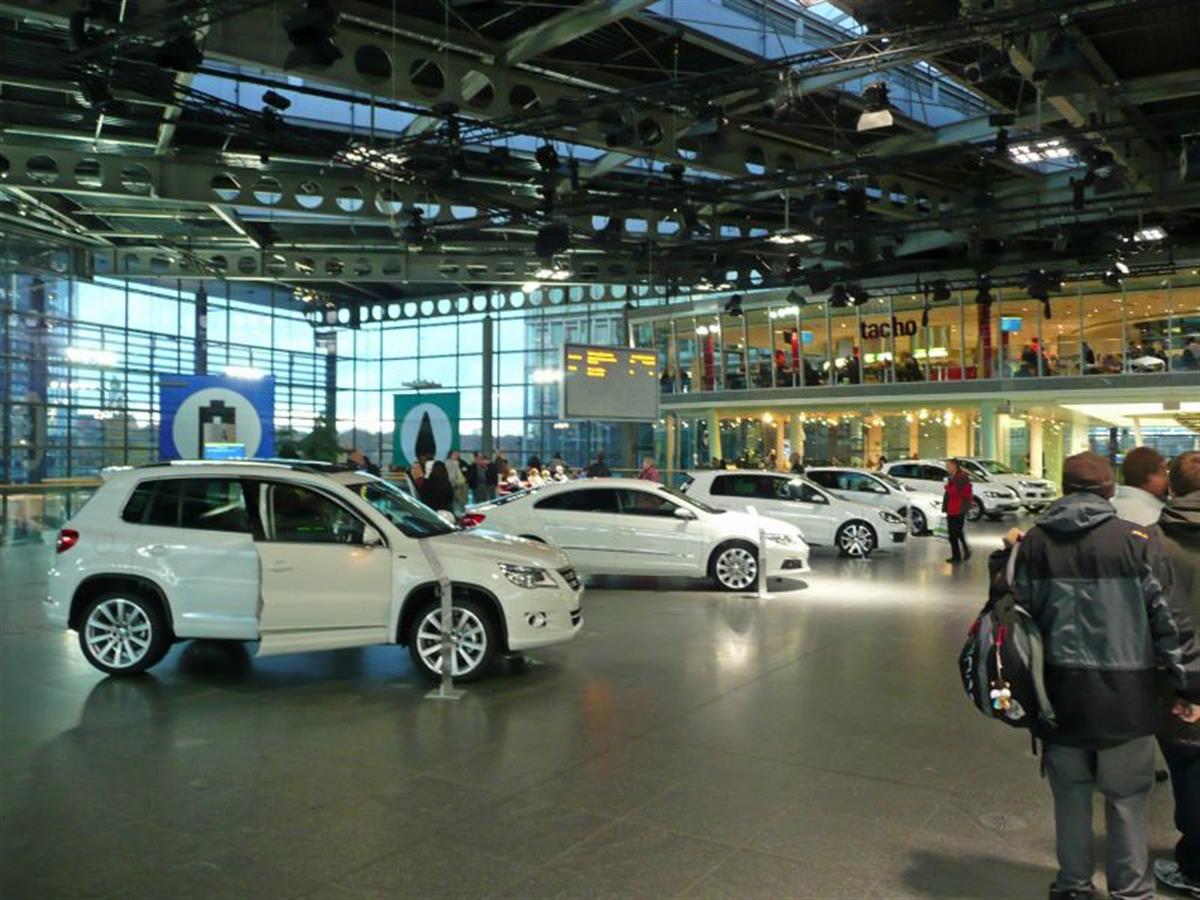 Cars ready for delivery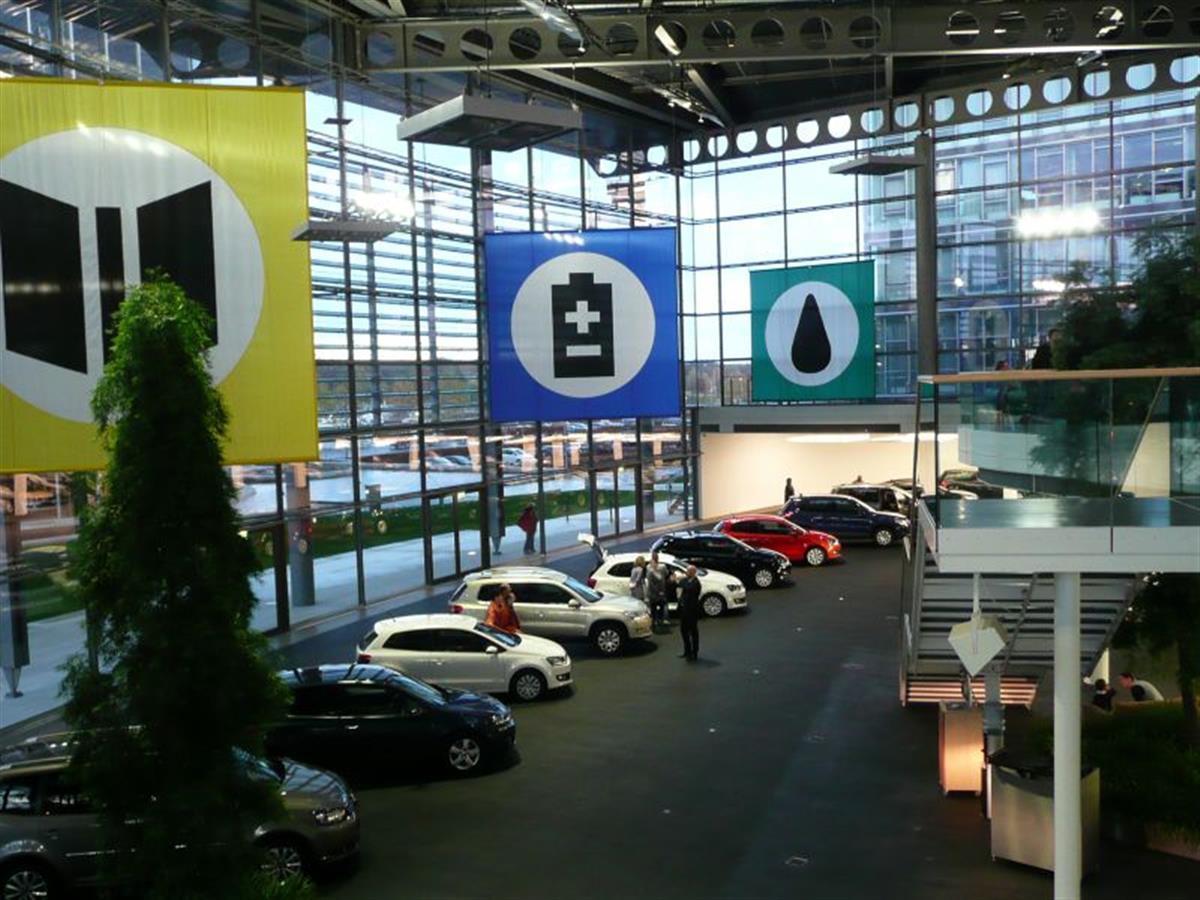 There are two auto towers which hold about 400 cars each. This is where cars are stored in for delivery for about 24 hours prior delivery. The storage system is fully automatic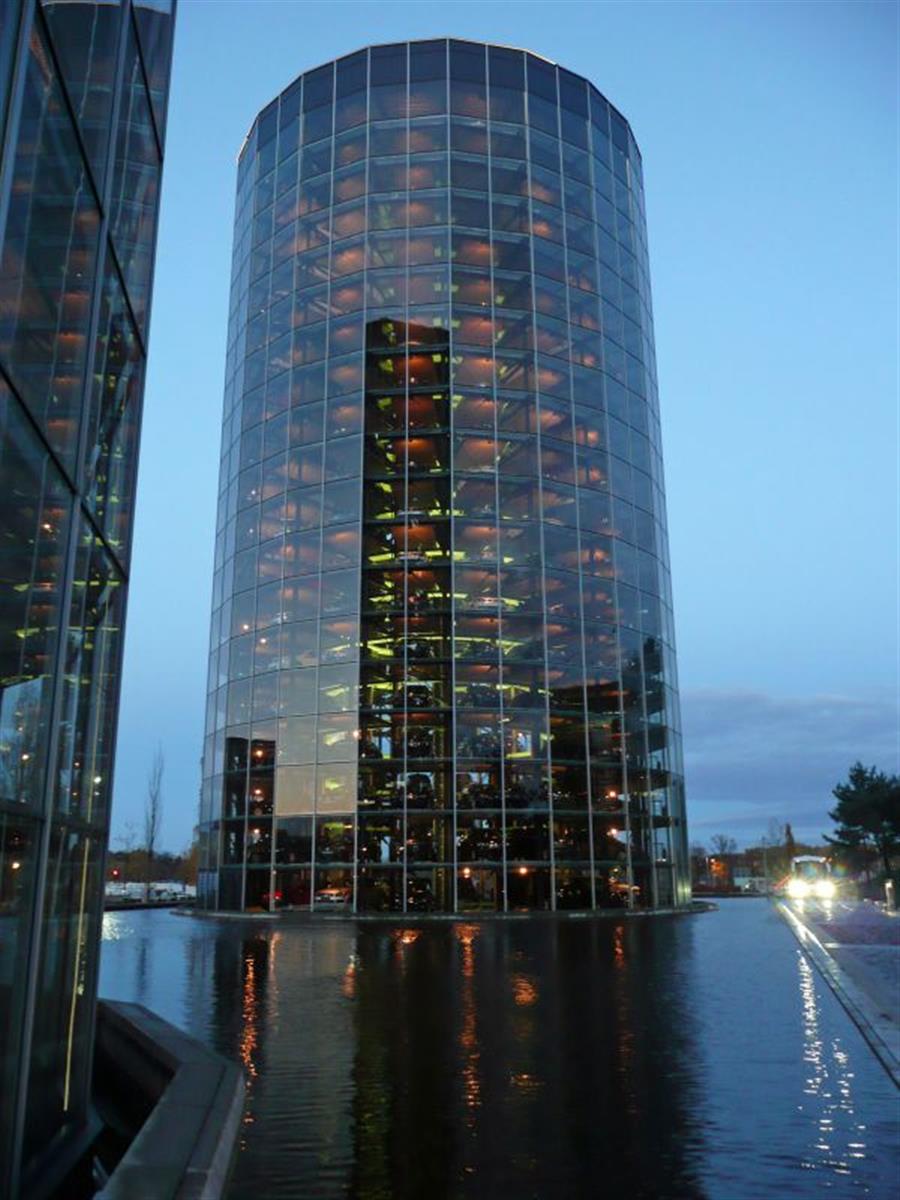 Inside a tower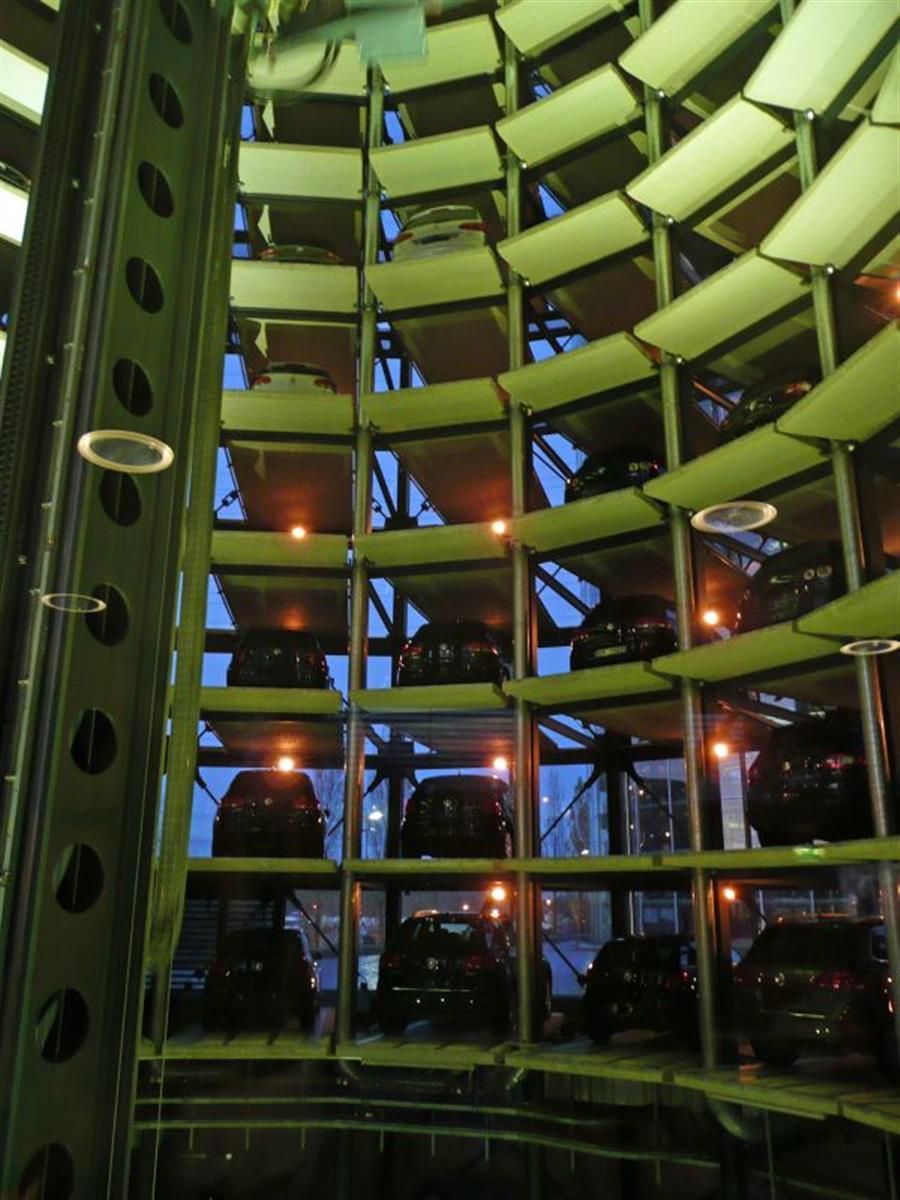 A car gets stored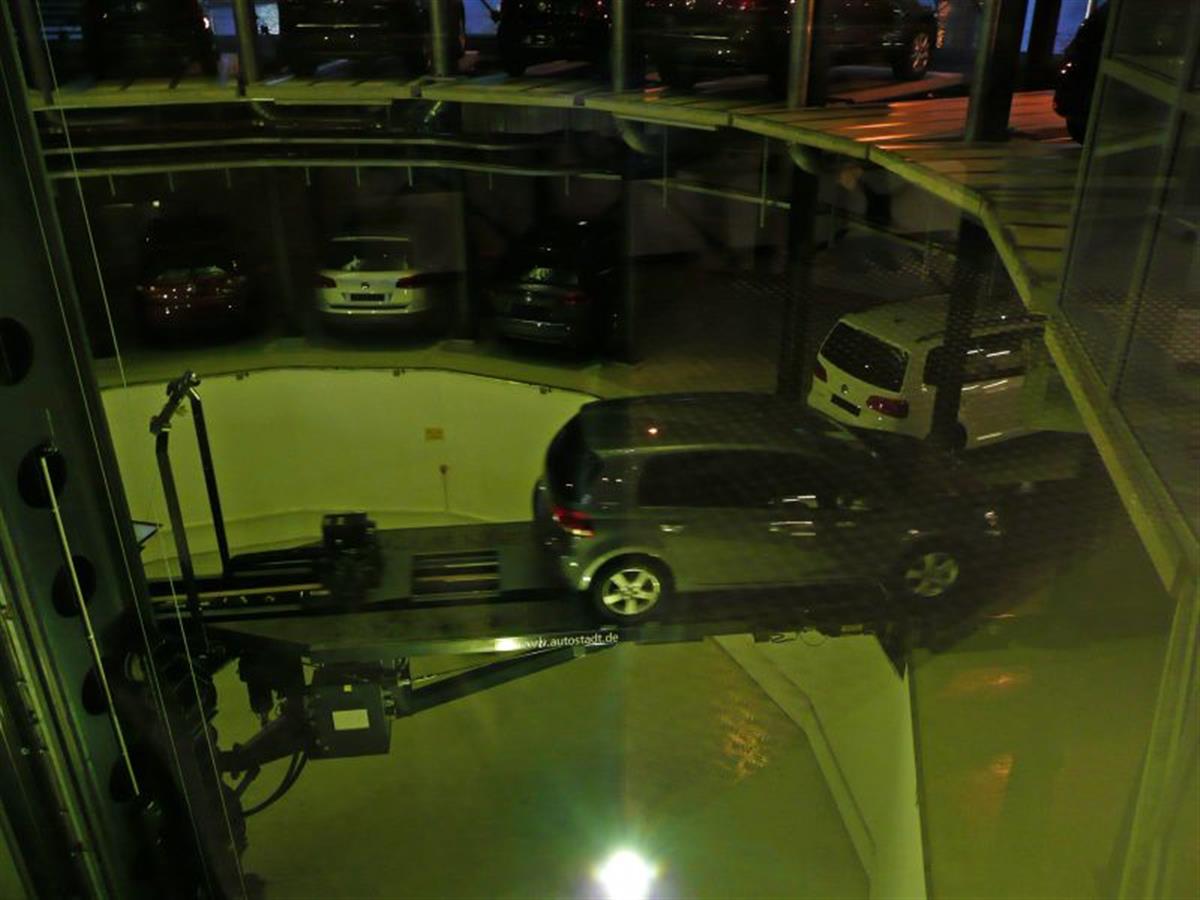 A ride in the tower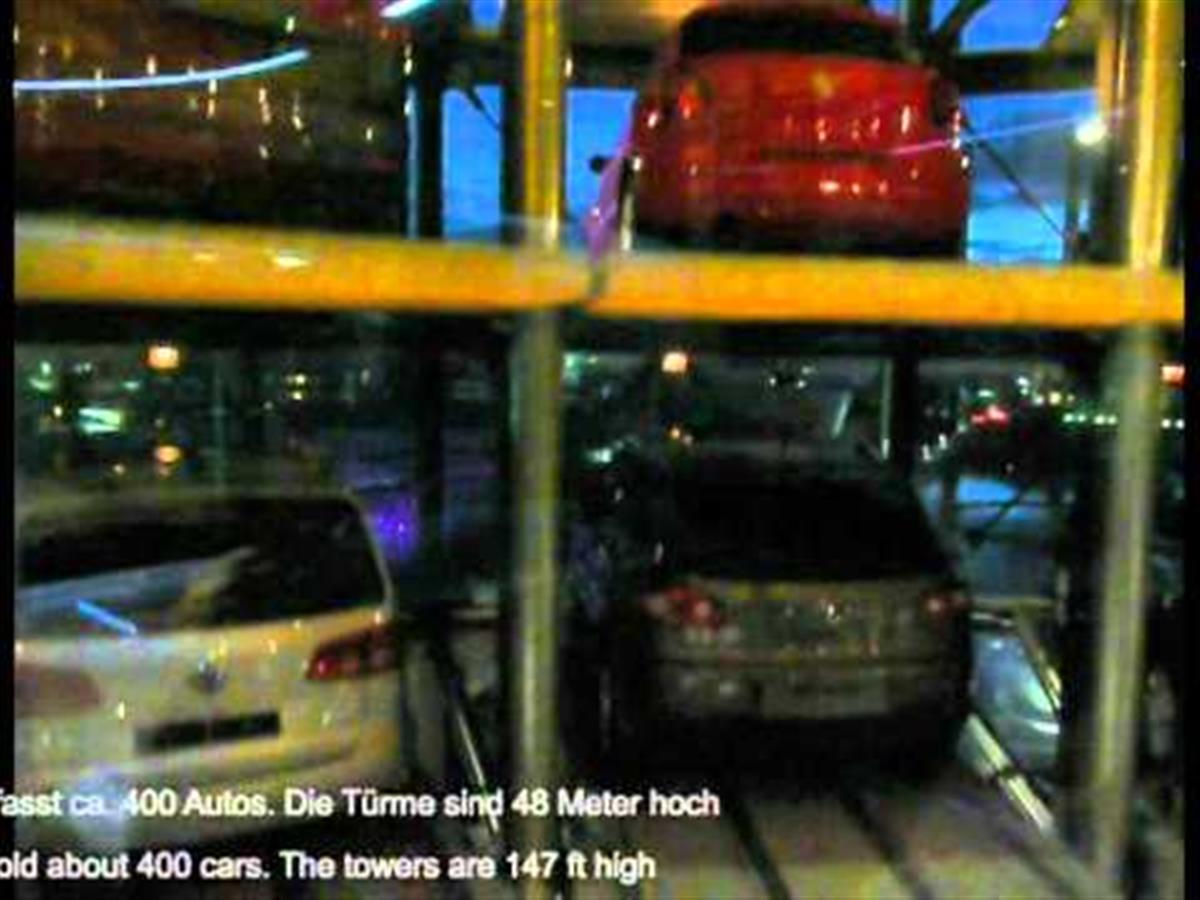 View from above to the Volkswagen plant

Inside the tower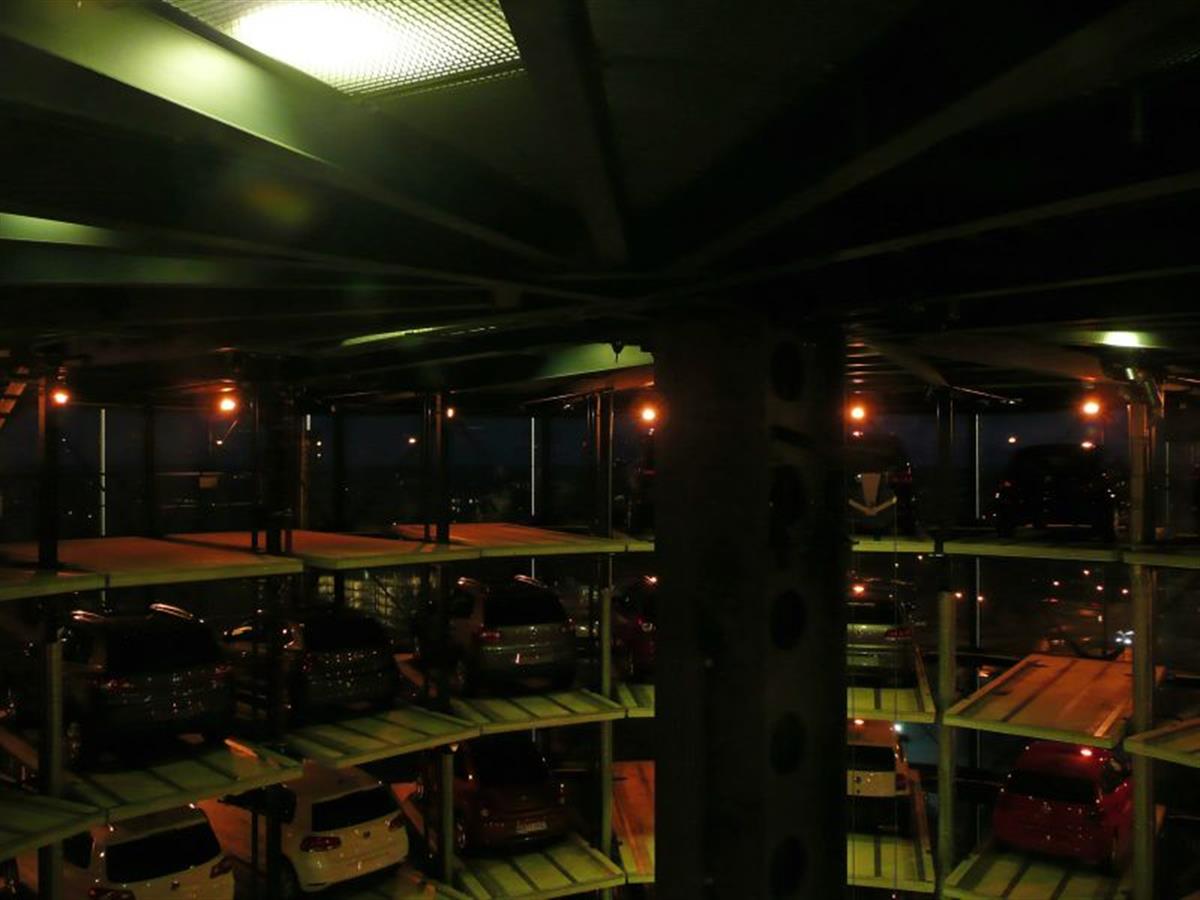 A Bugatti Veyron in silver marks the end of our visit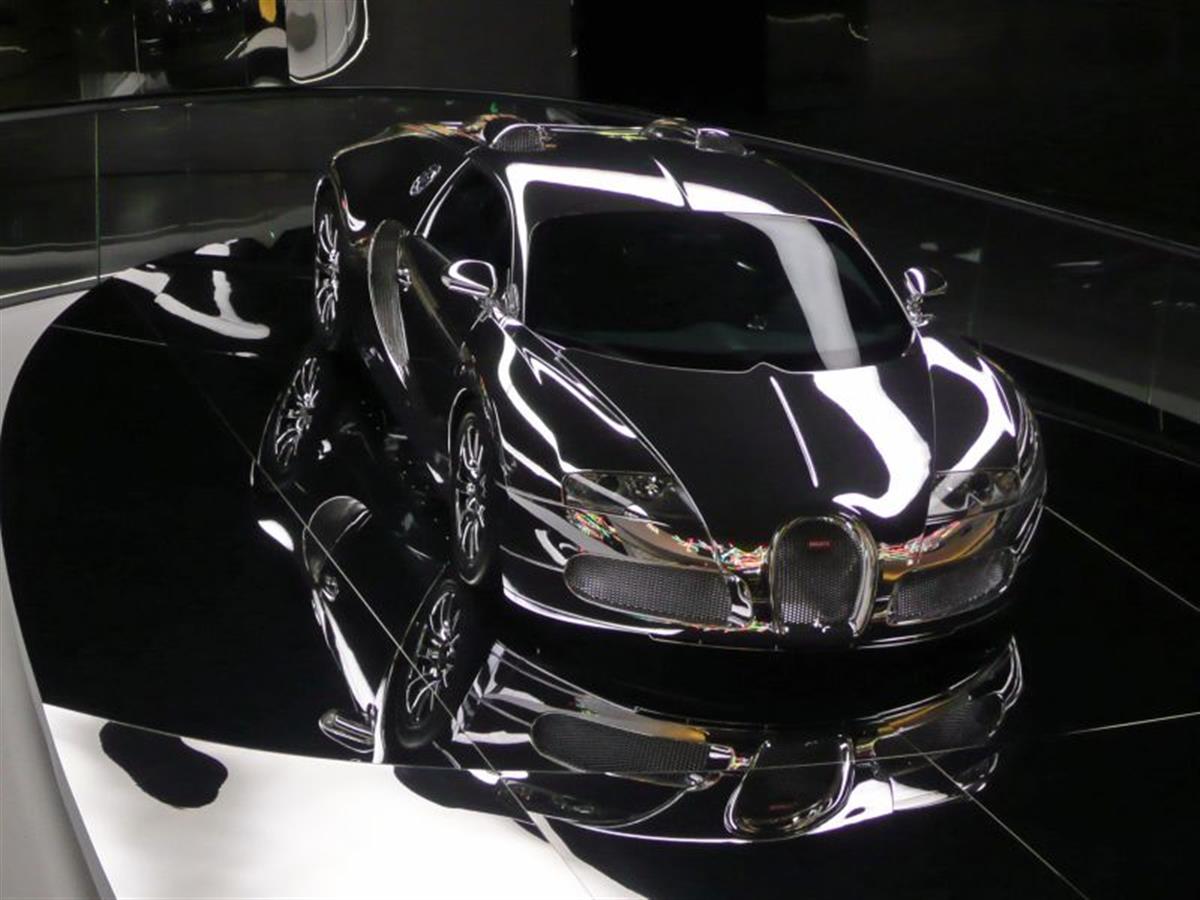 Monika and her brand new Volkswagen Golf