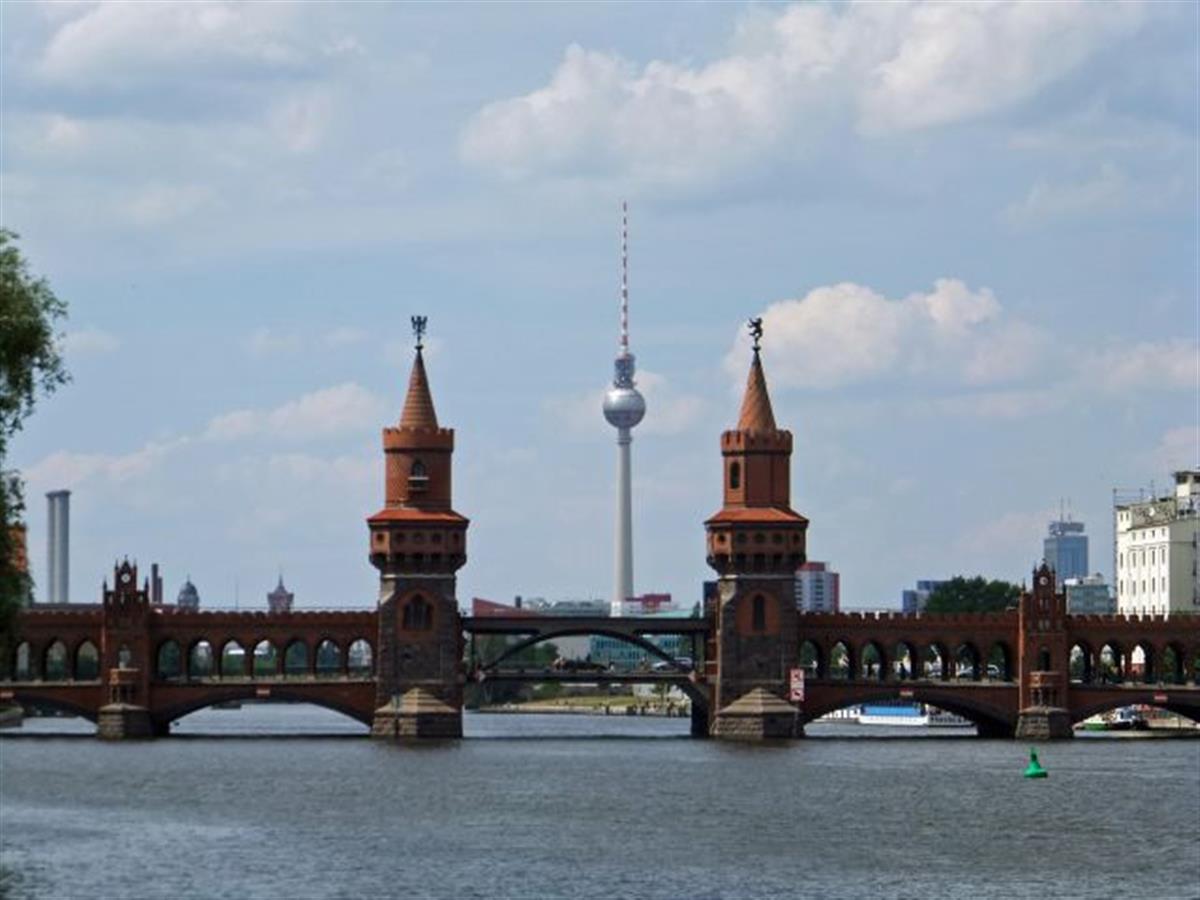 Friends (Möni, Andreas and Max) came for a visit. Finally during a decent time of the year. It is pentecost weekend and we want to see Berlin from as many different angles as possible. Weather is great and we use it for our extreme capital city sightseeing.
We start slowly with the Column of Victory in Tiergarten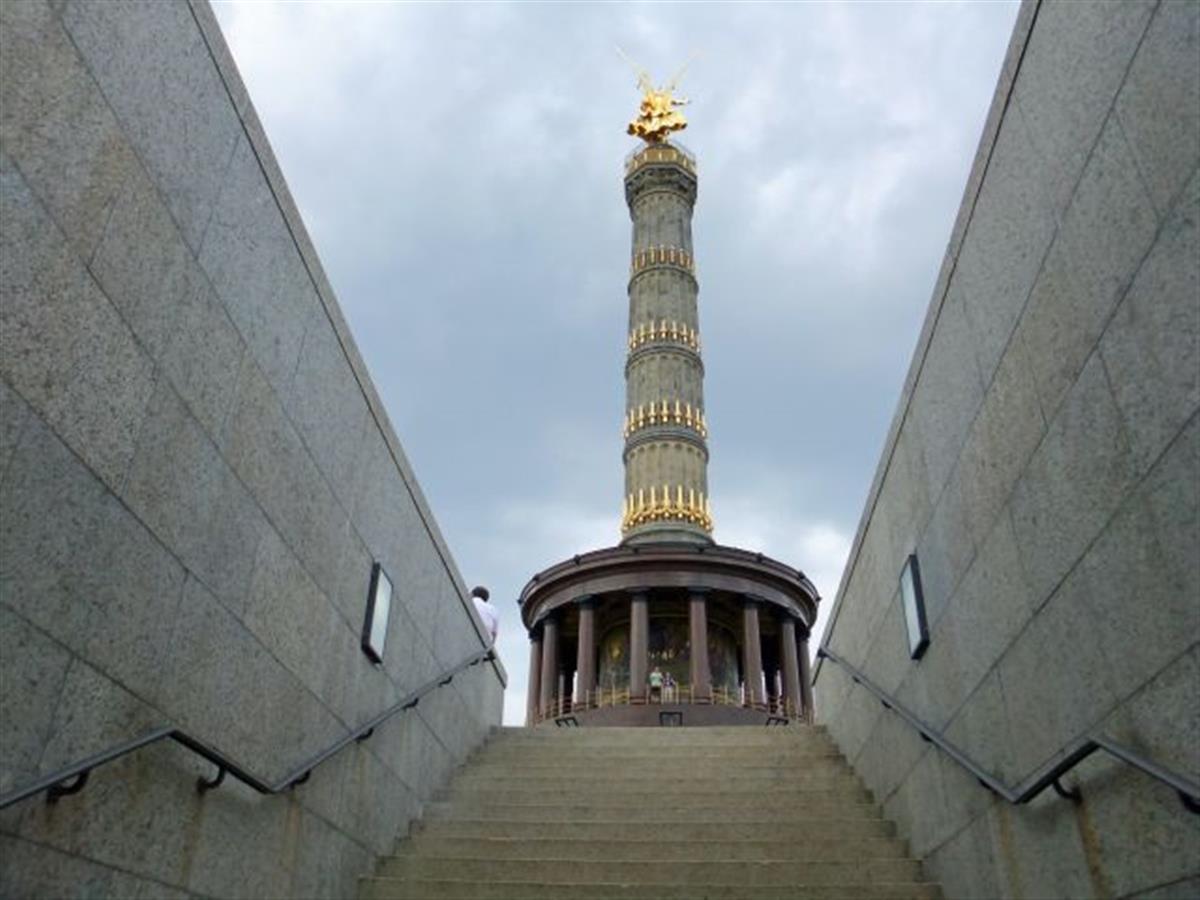 I work in one of the office buildings to the left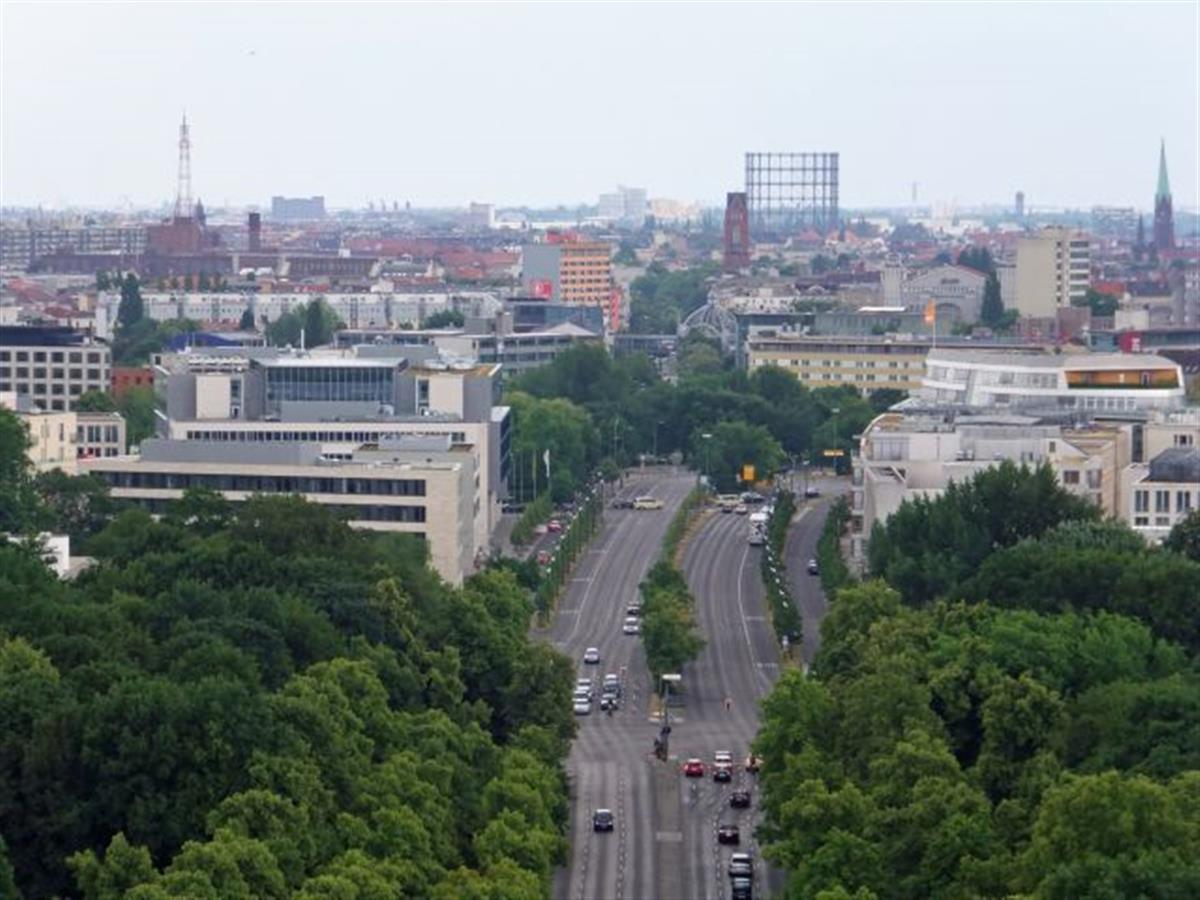 View towards Berlin Mitte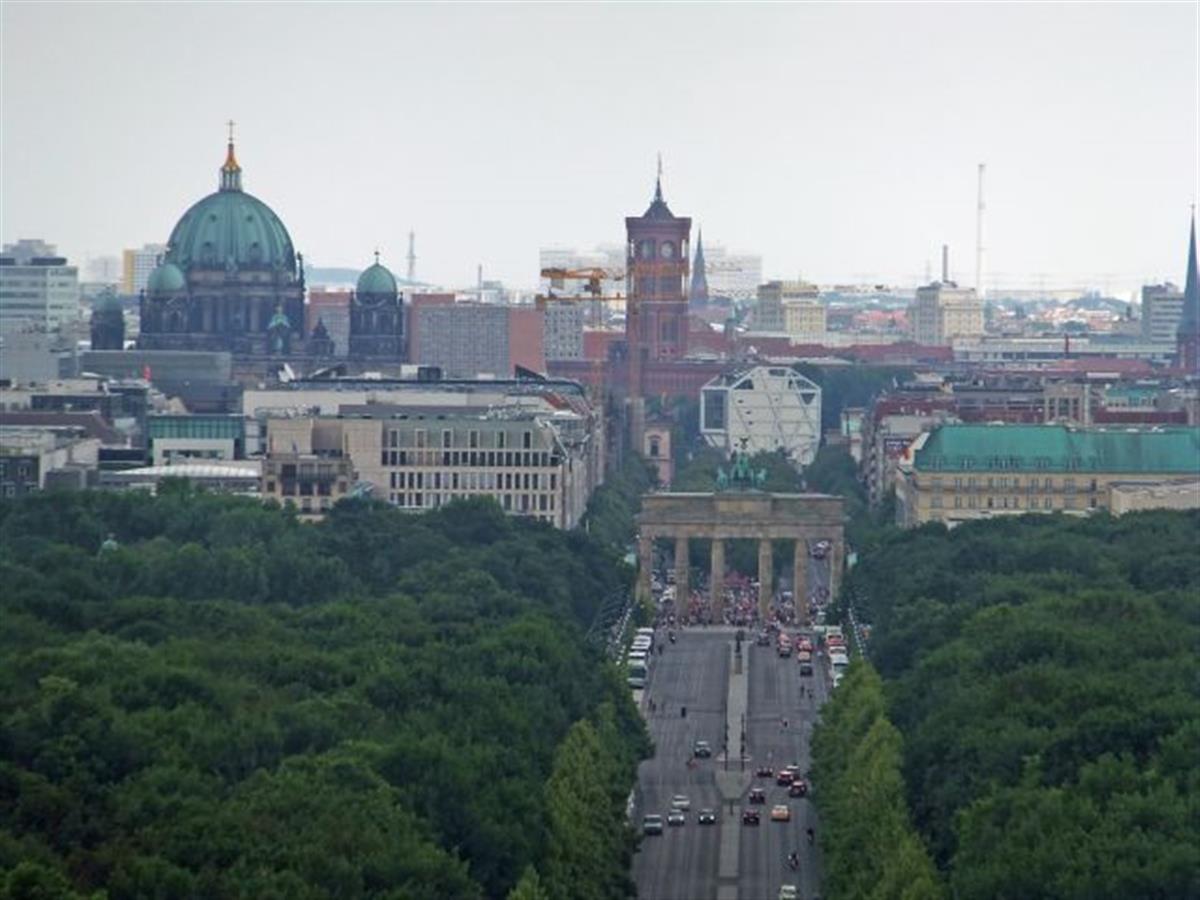 View to Teufelsberg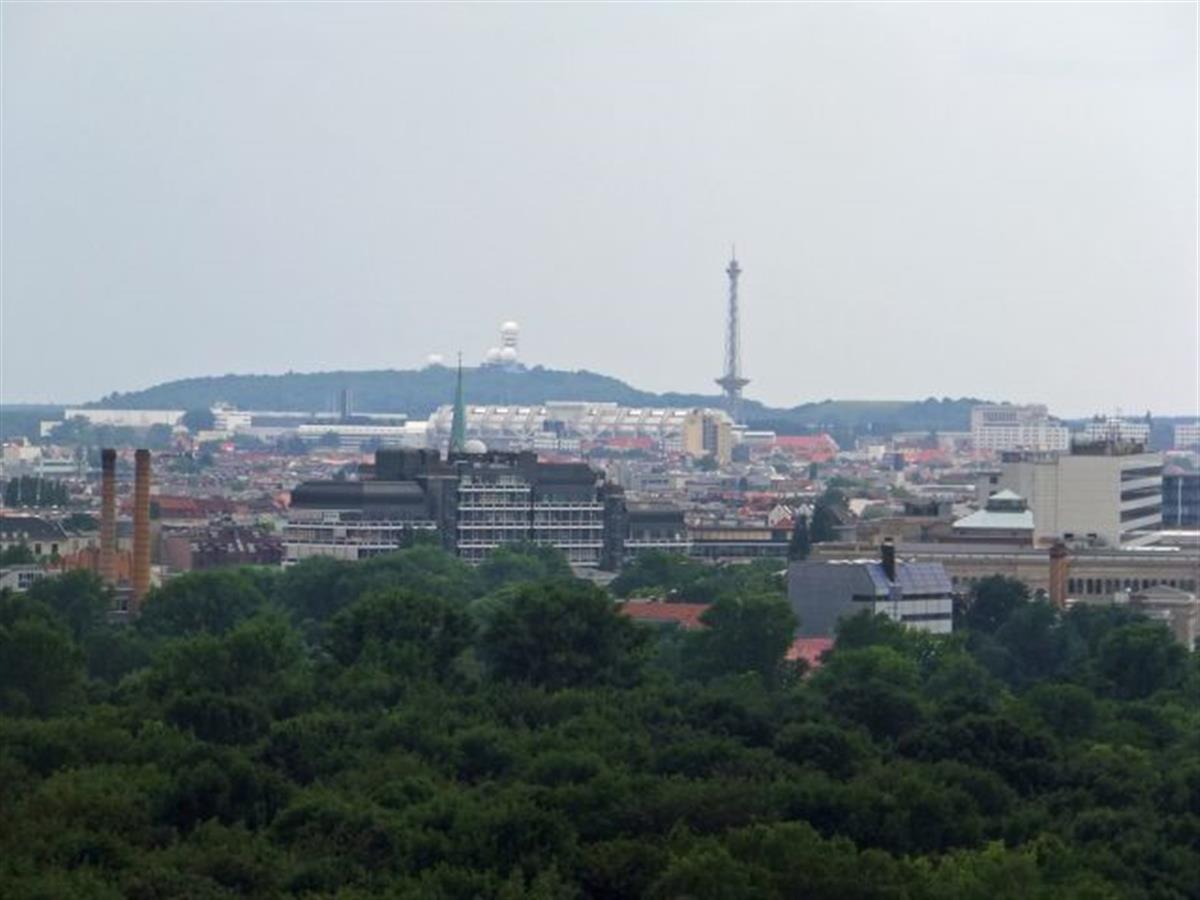 Goldelse (Victoria, goddes of victory)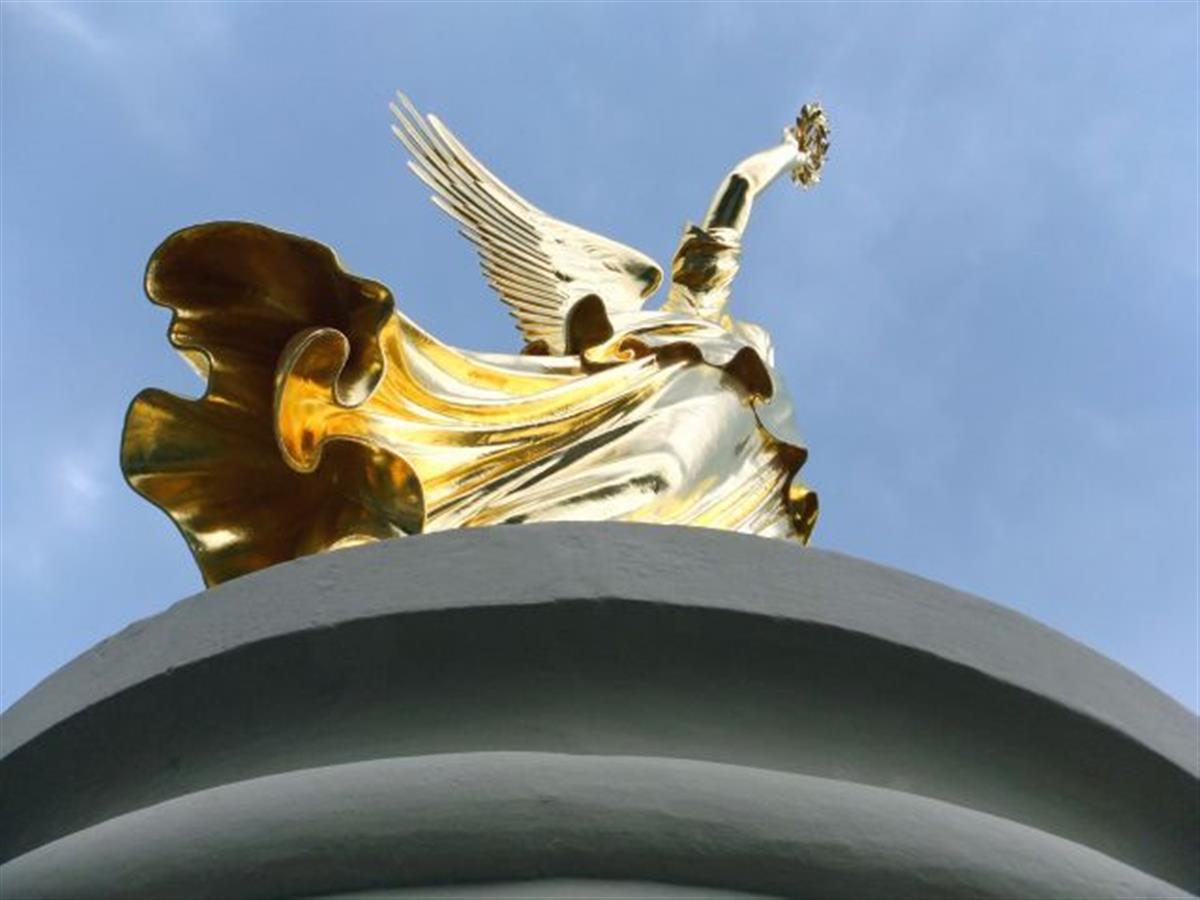 We enjoy the view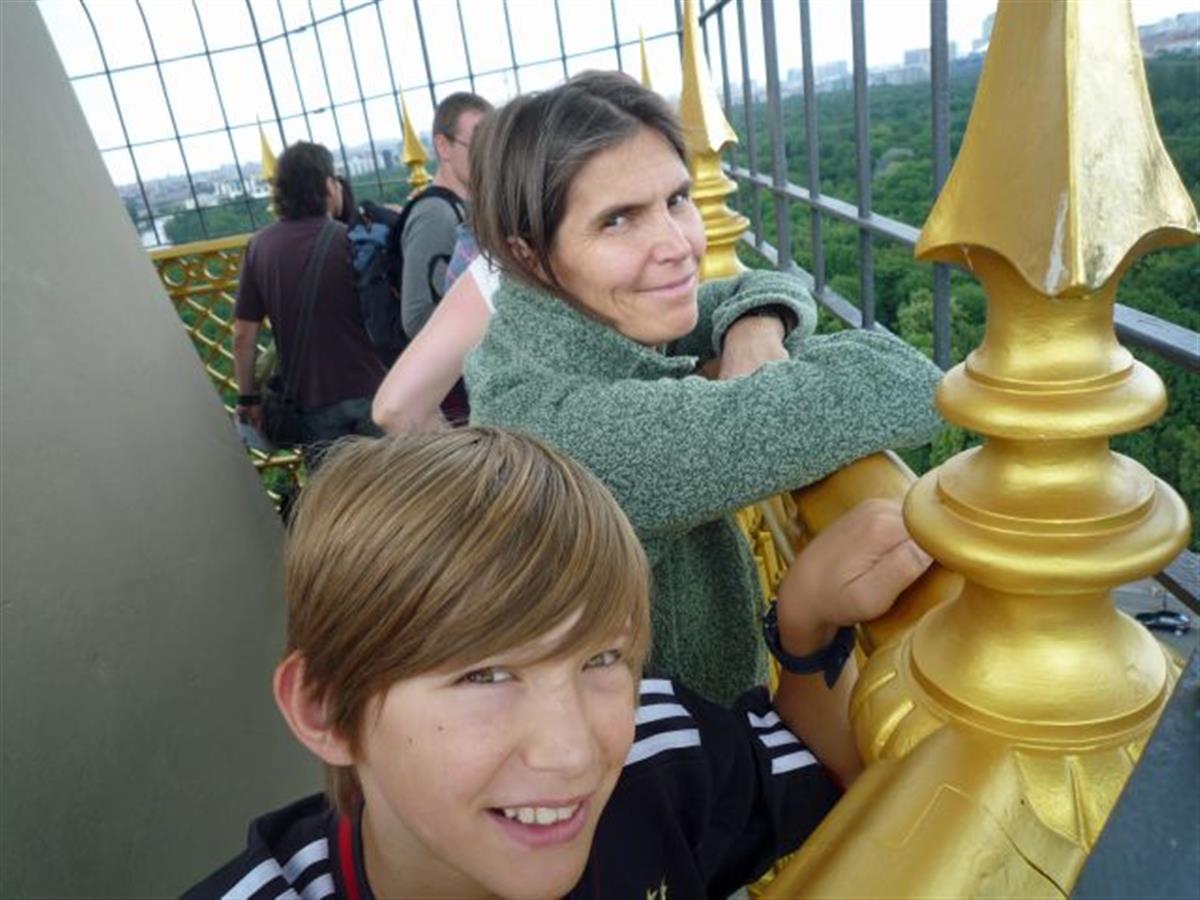 After dinner we have a walk through down town.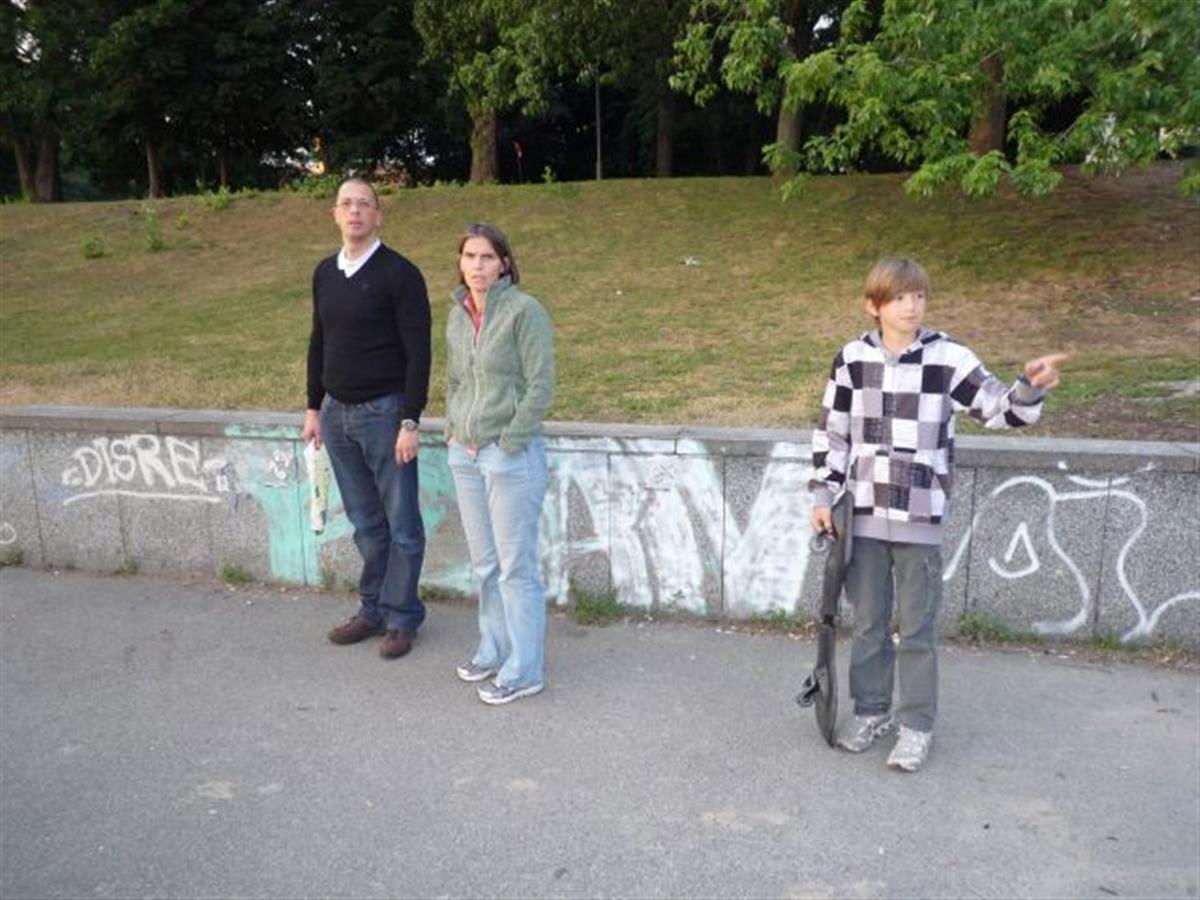 Evening sun at river Spree - Marstall and building of former eastern Germany government (Staatsratsgebäude)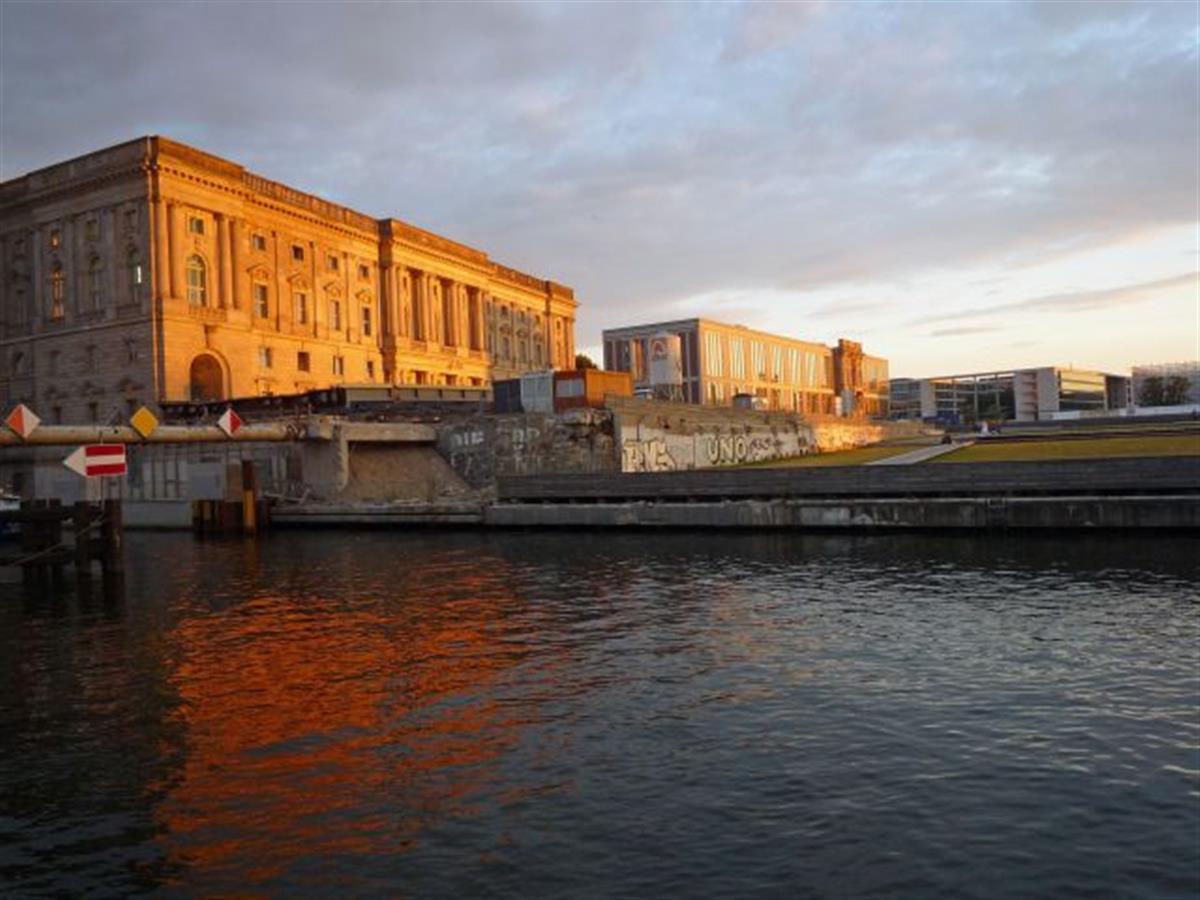 Berlin Cathredral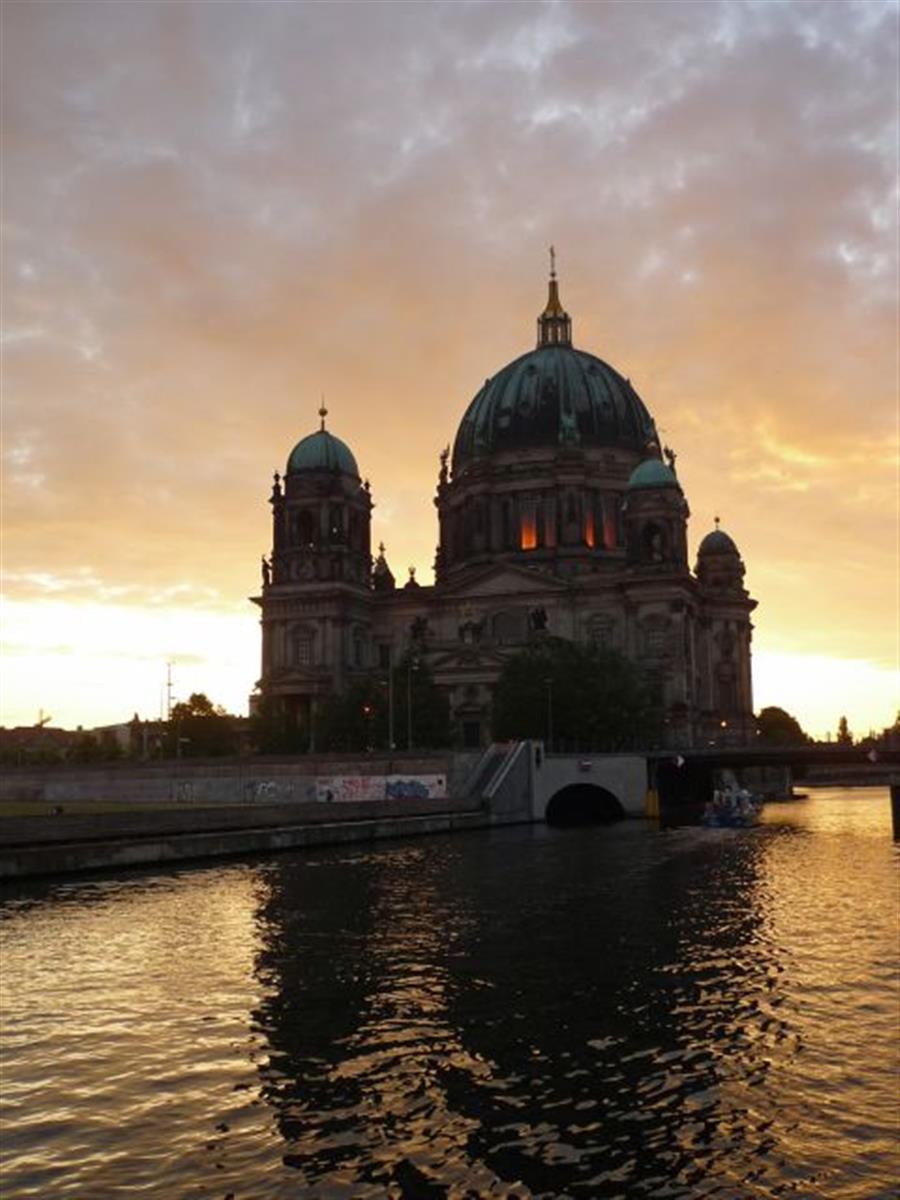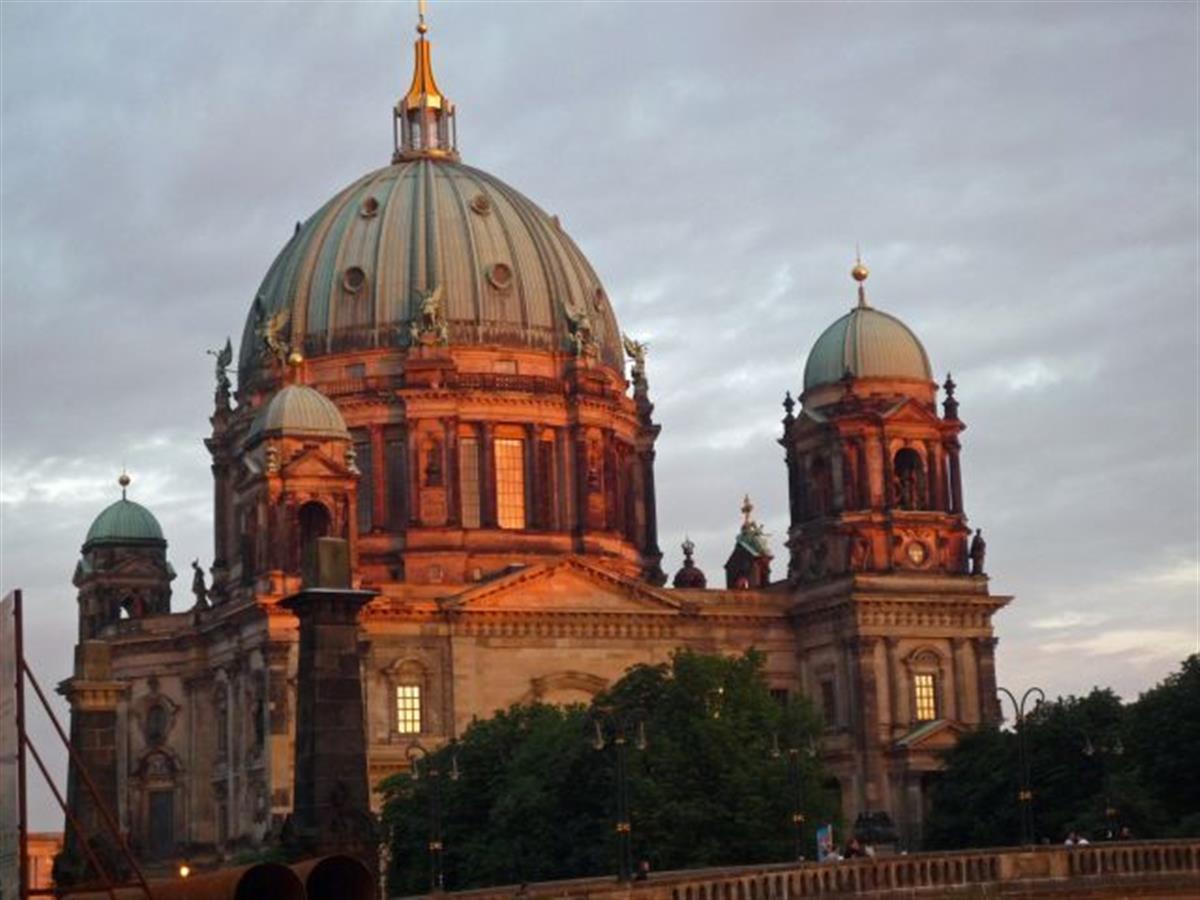 The next day we are going to the state of Brandenburg. There is a spa wher you can have a bath next to penguins (just separated by a screen). And one of then had to bite me into my finger. With no consequences.
Then we visit F60 - the largest movable machine in the world. About 1500 feet long. It is to move waste from one end of a coal mine to the other end. F60 because it can dump waste from about 60 meters (180 feet).



Ready for the visit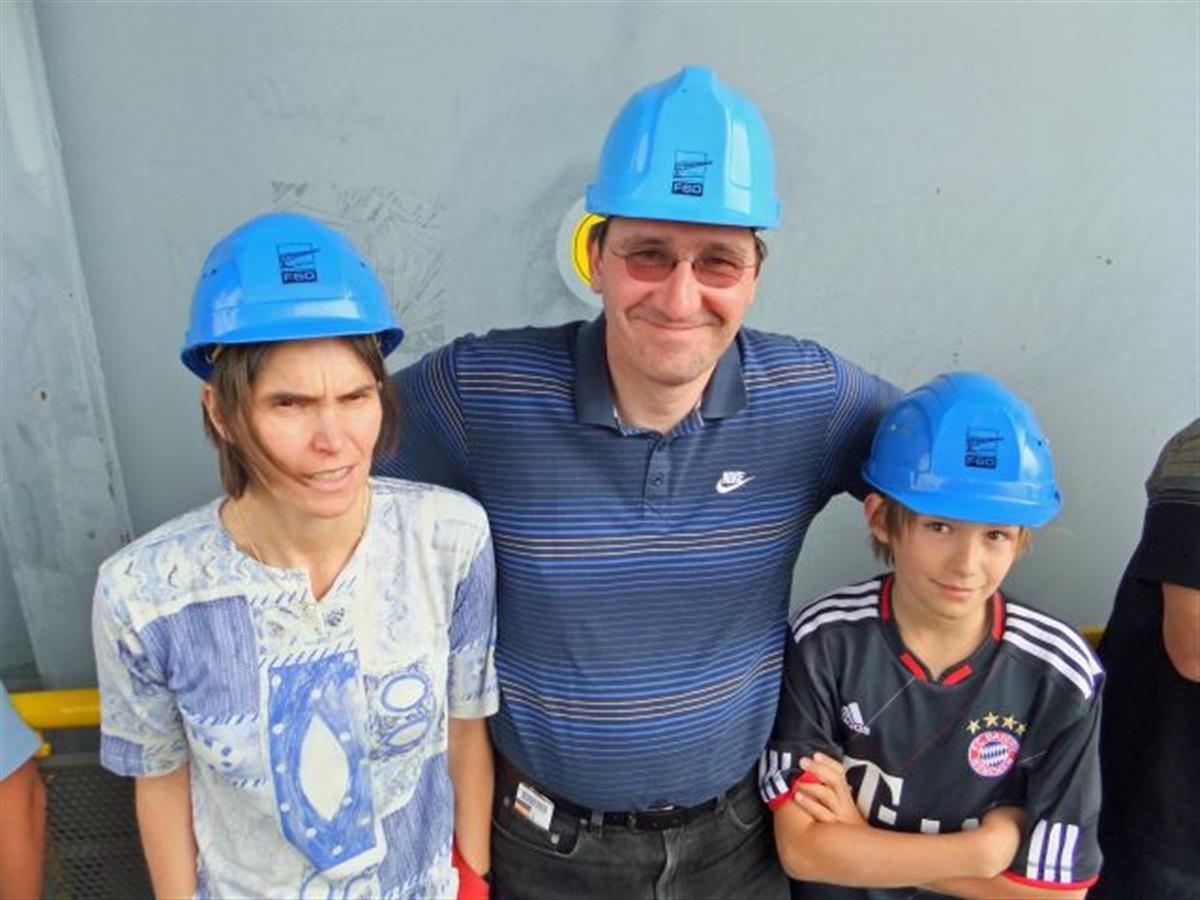 Climbing up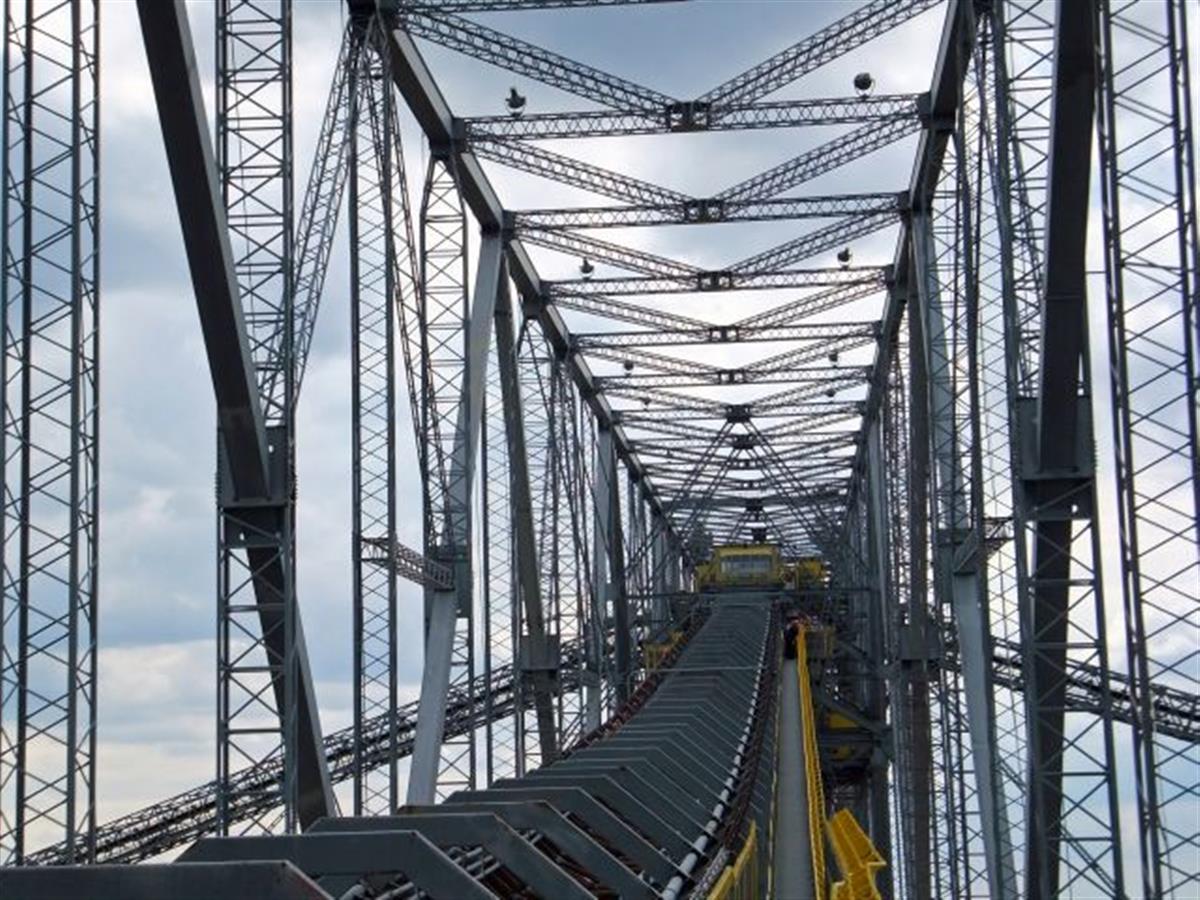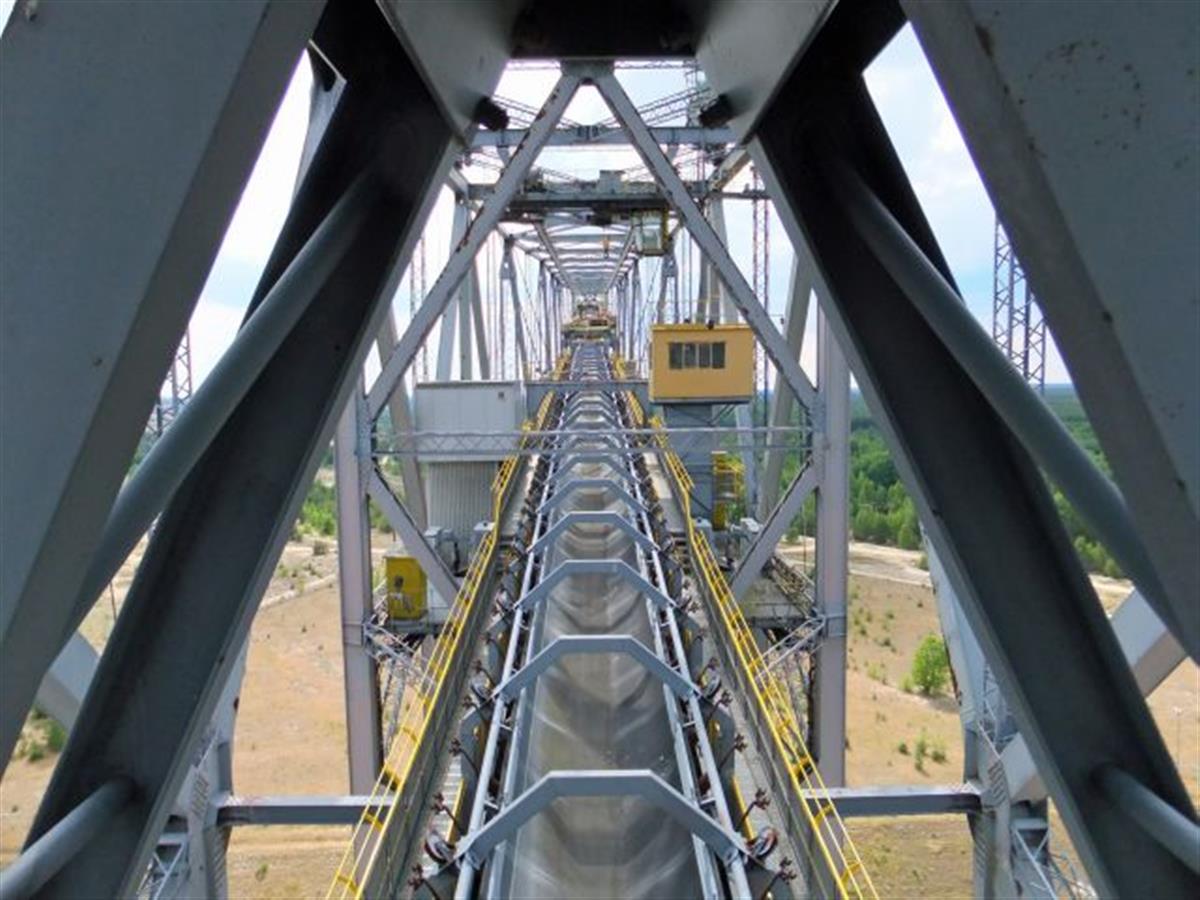 View from above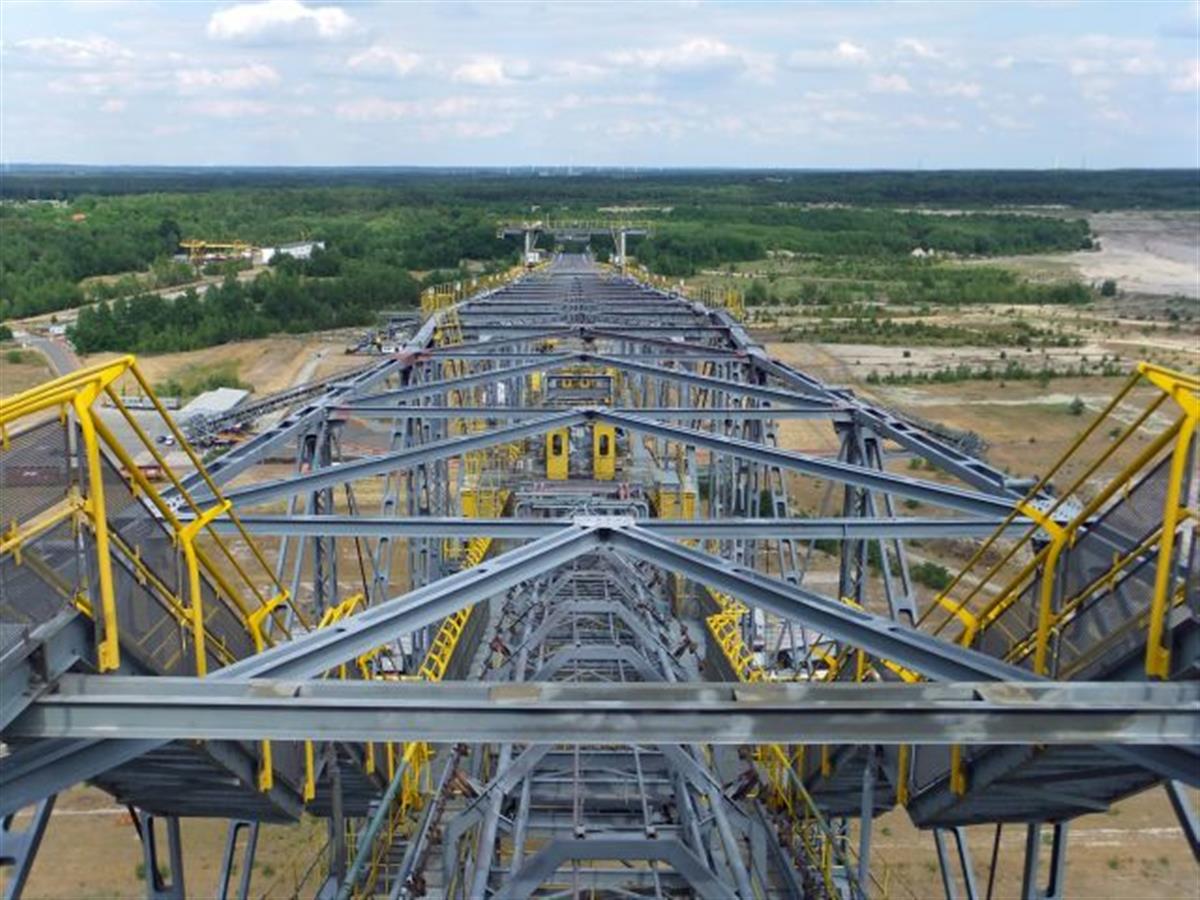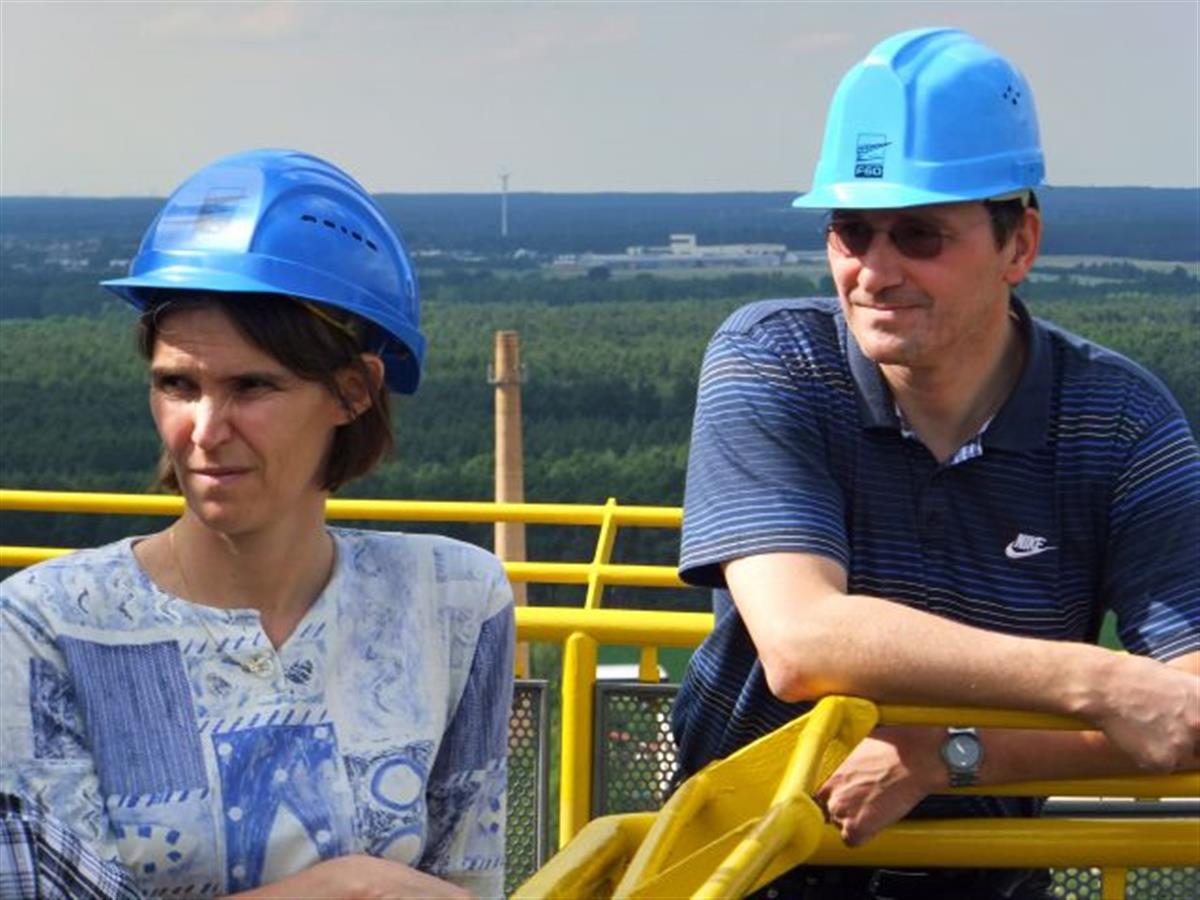 A kestrel lives here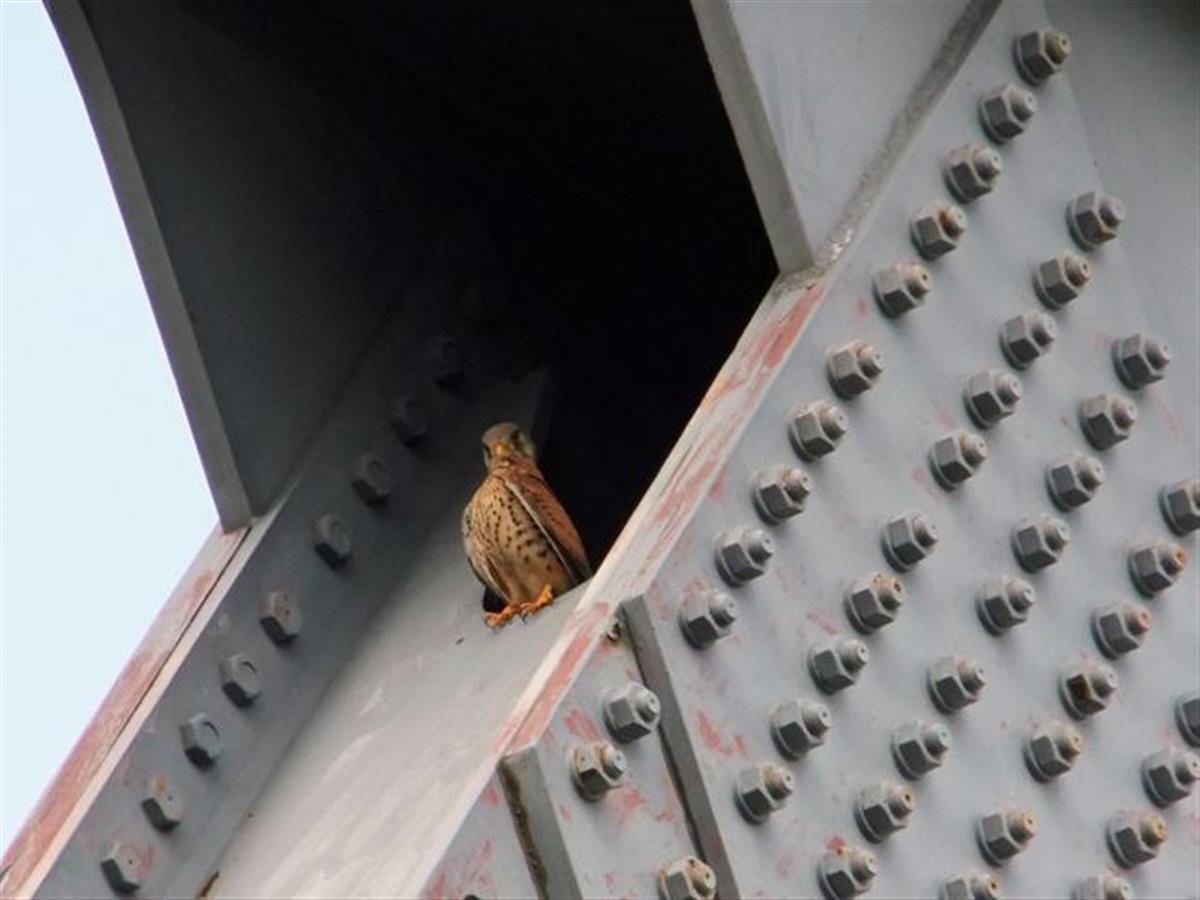 back down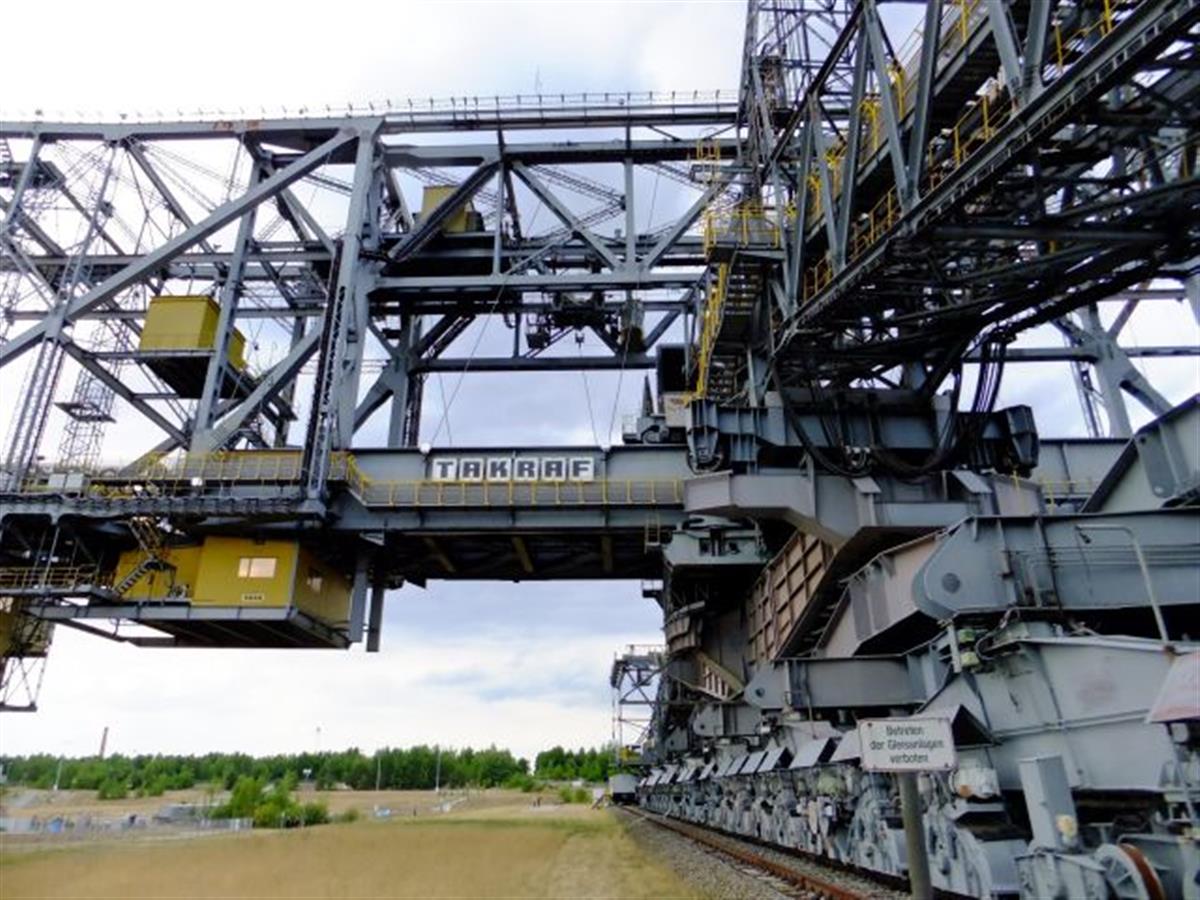 Sunday is the day for relaxing. We start with a good breakfast in a coffee bar directly at river Spree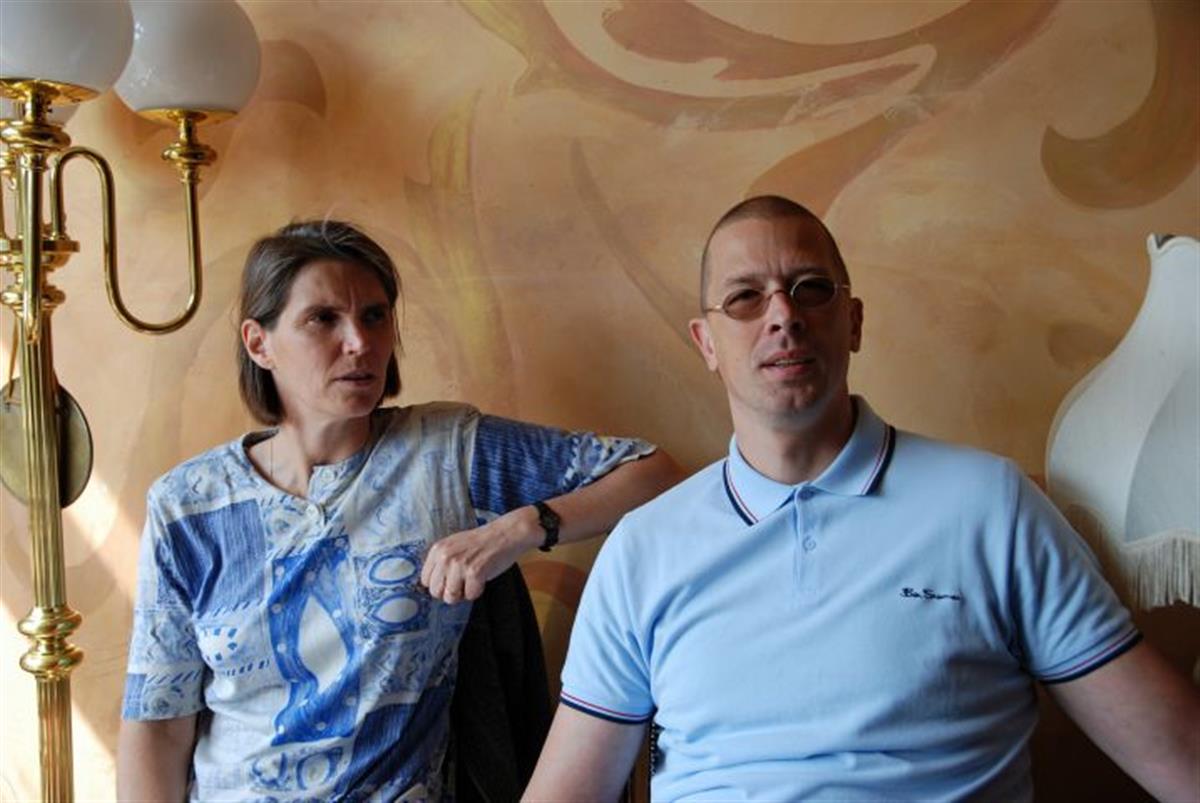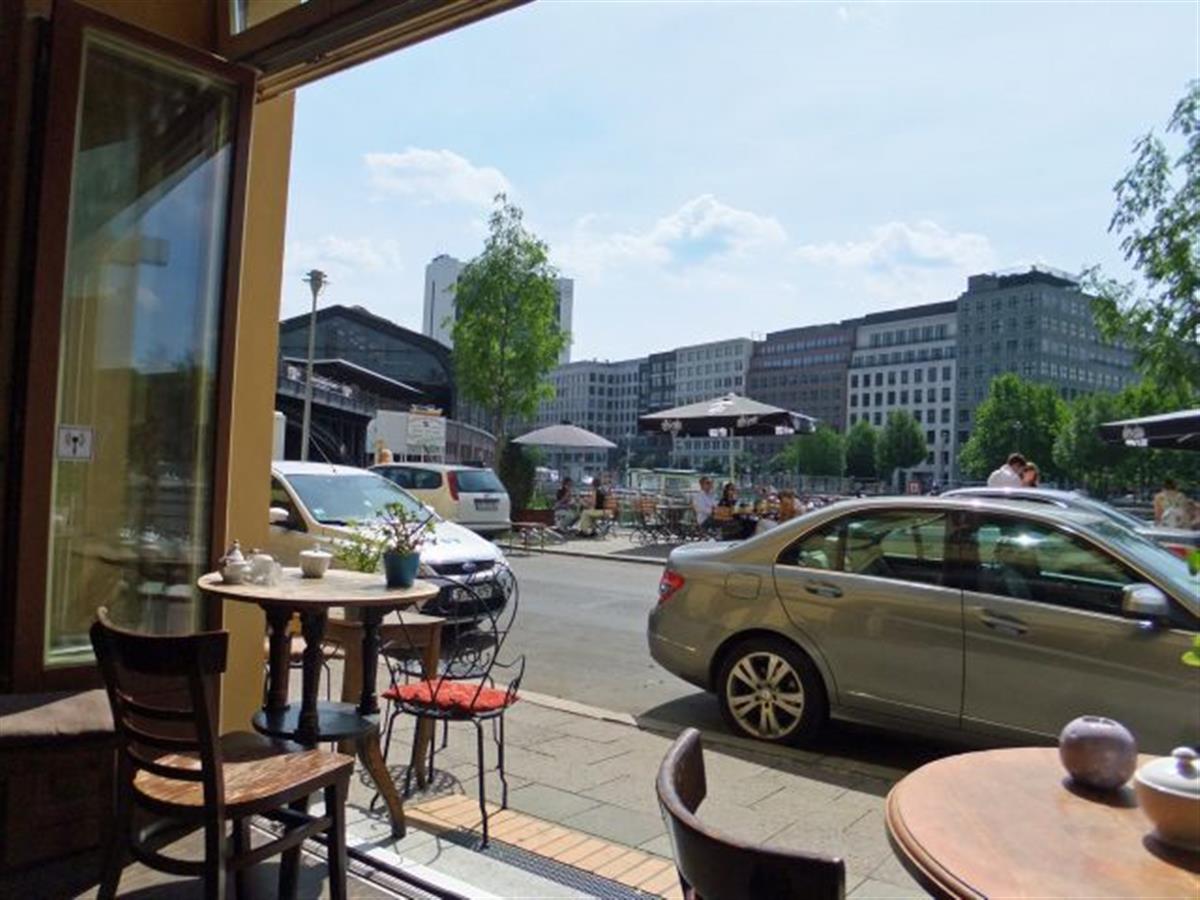 Then we have a walk through the government district At Friedrichstraße railway station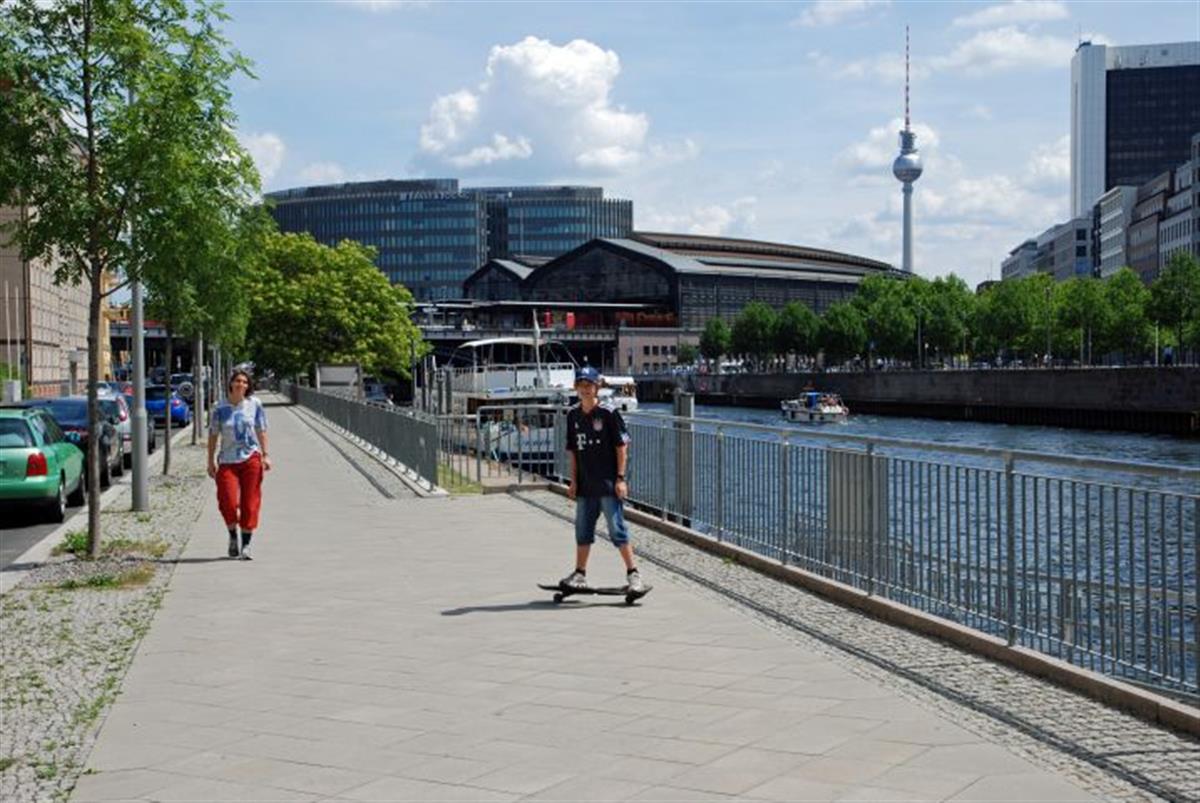 Reichstag, the German Parliament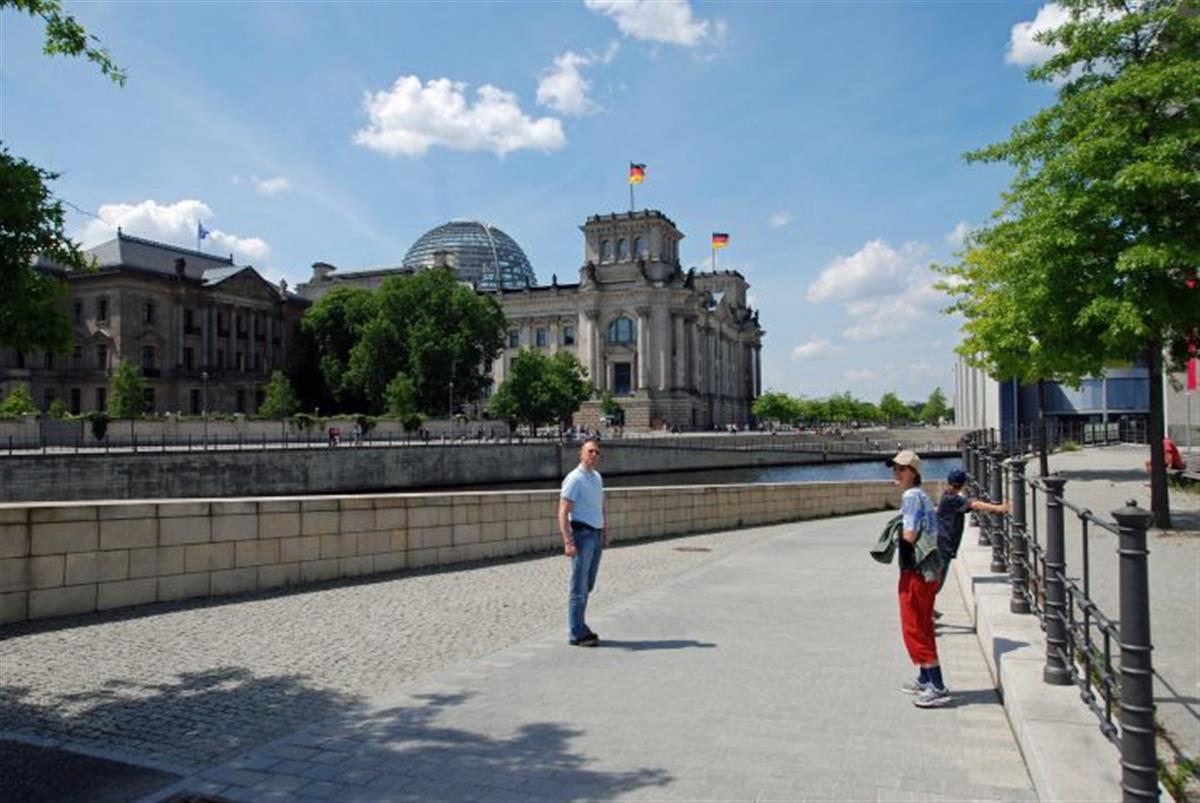 Office building for of the members of Parliament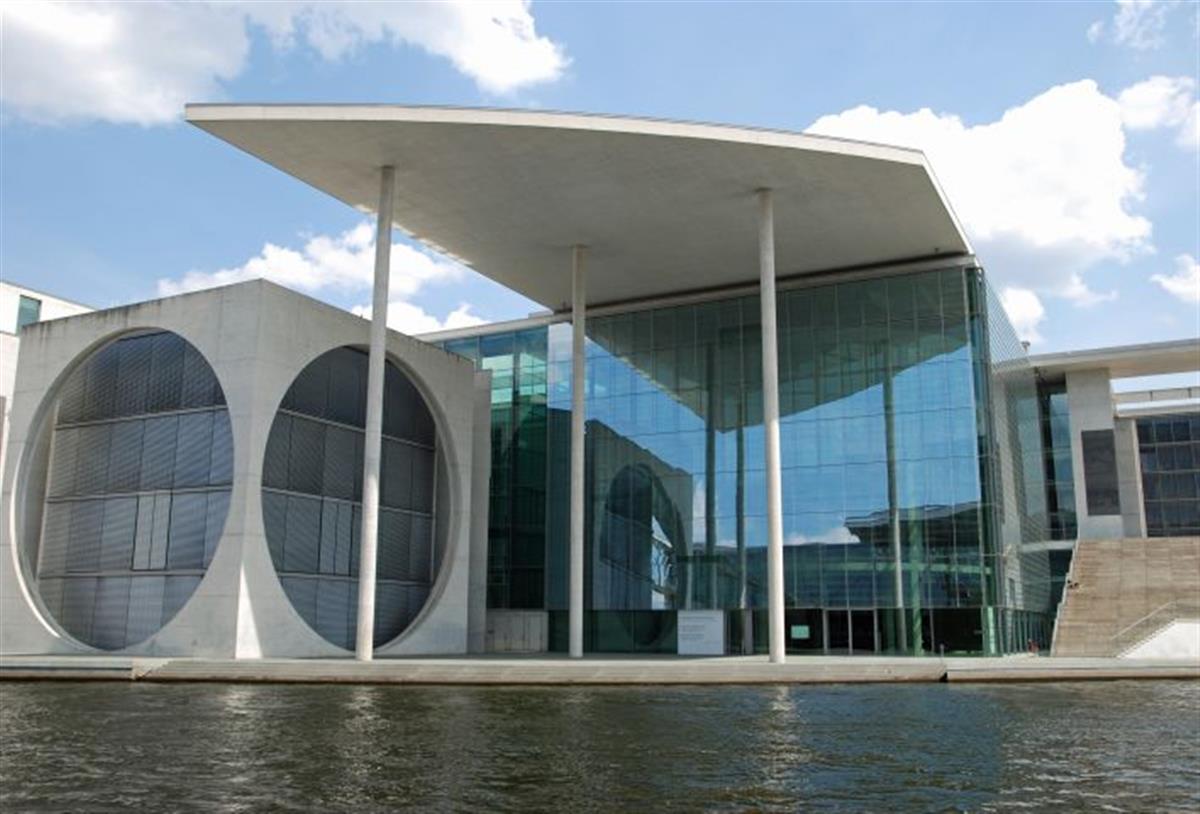 The Berlin main railway station. A fantastic building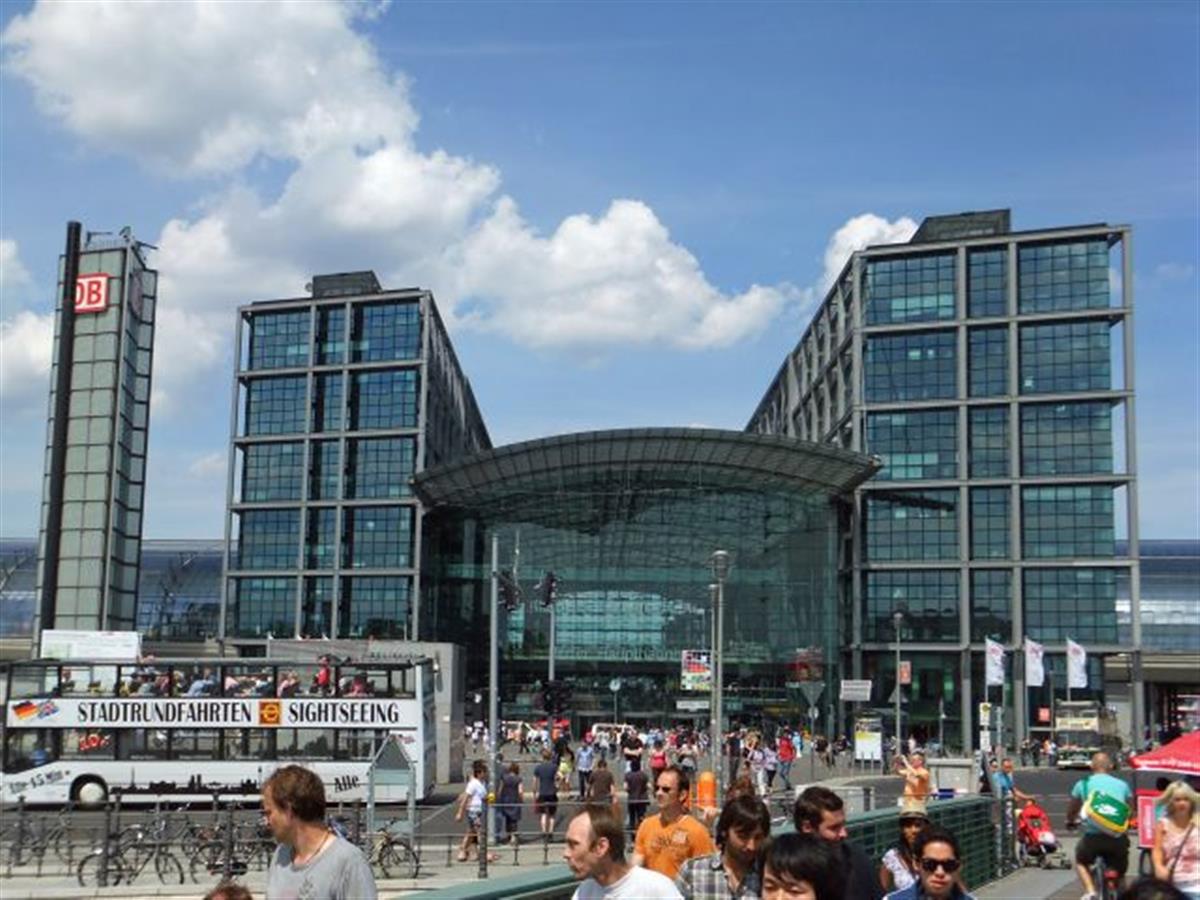 Beach bar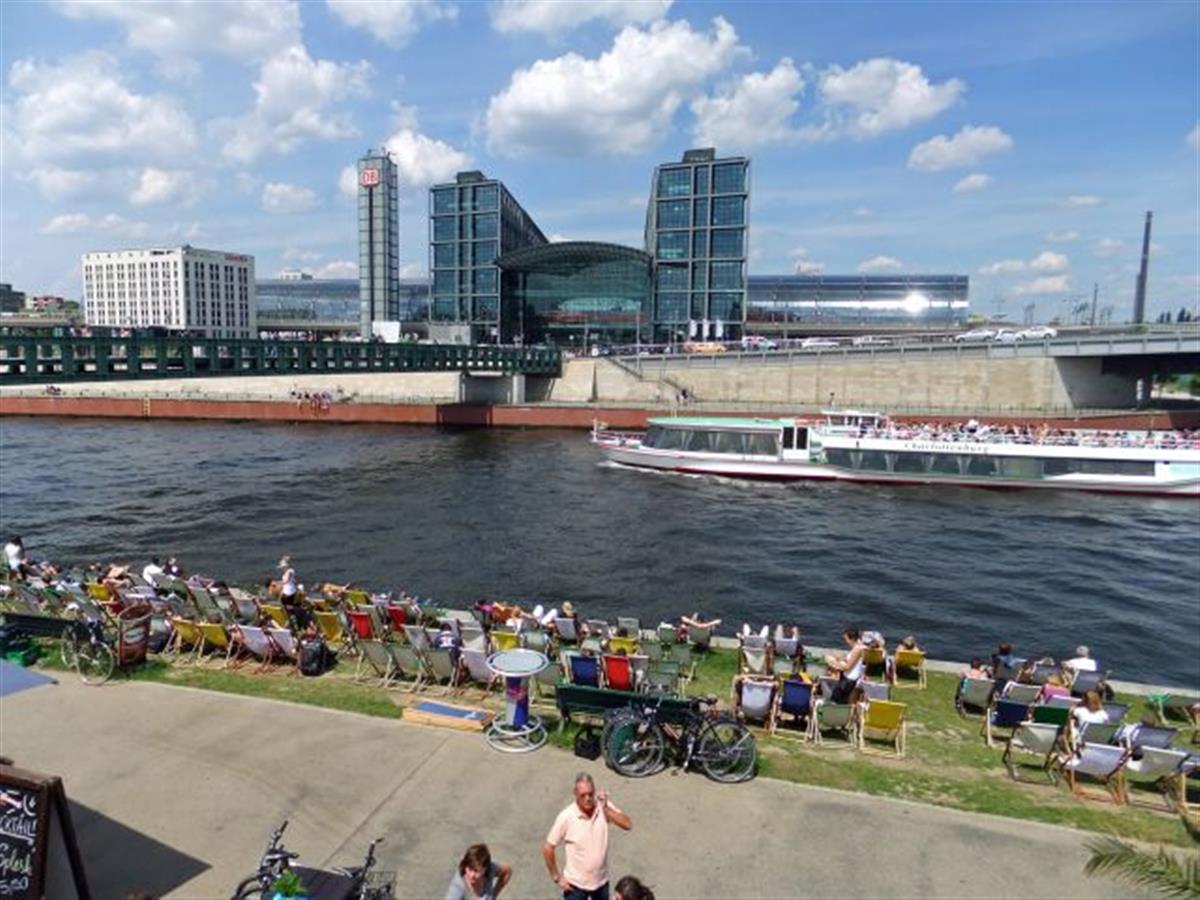 We continue our sightseeing on a boat which will make a loop through the city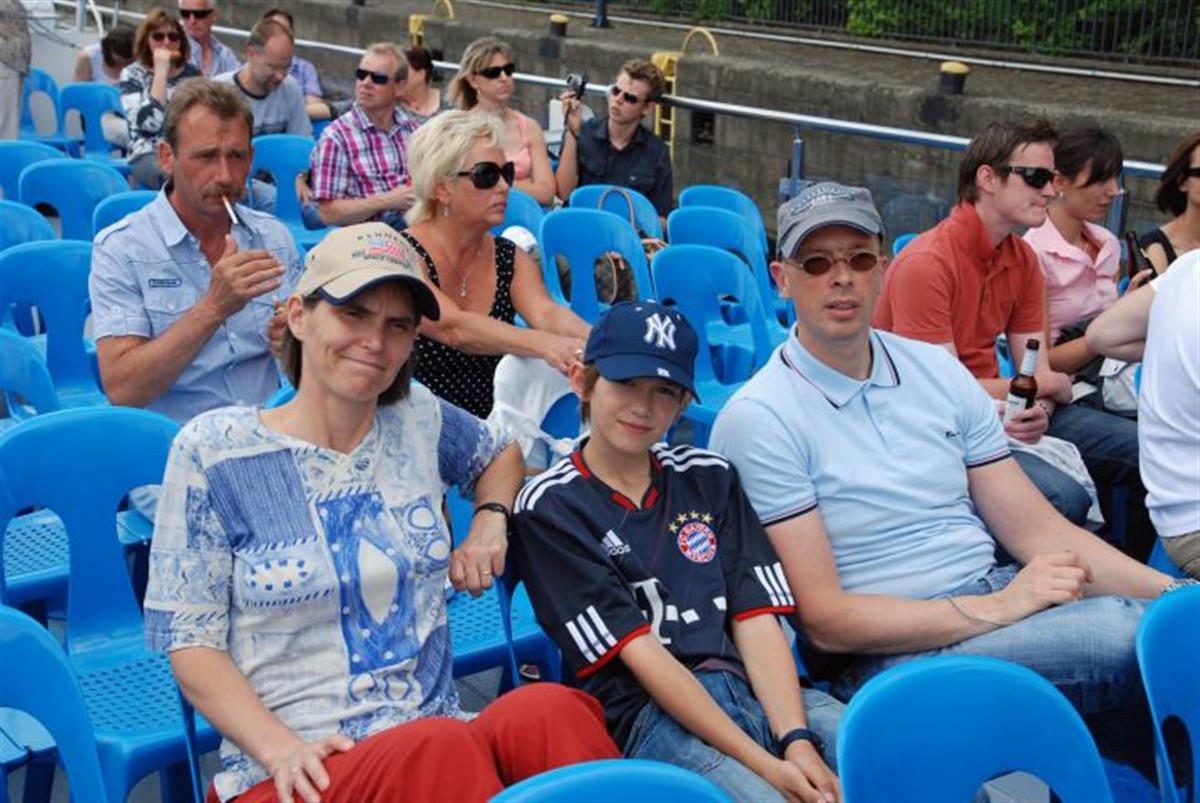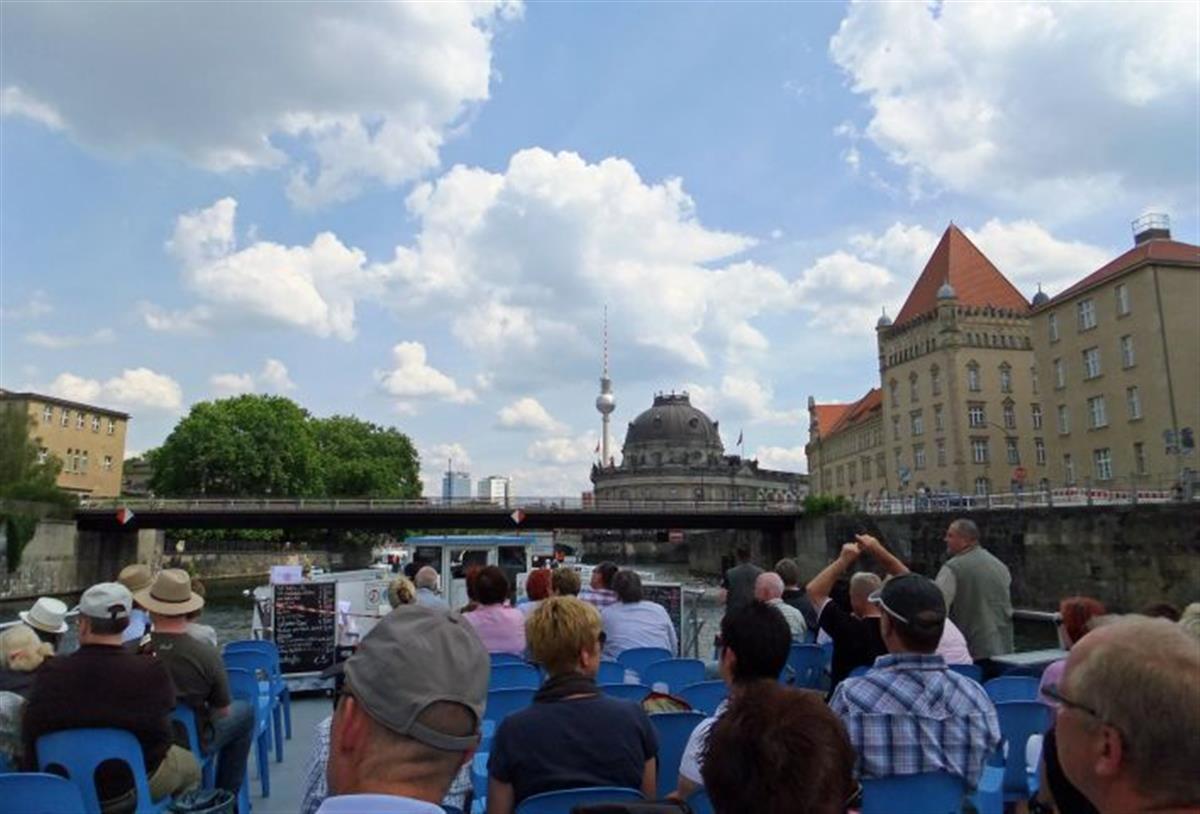 Molecule Men mark the border between three districts of Berlin Kreuzberg, Friedrichshain and Treptow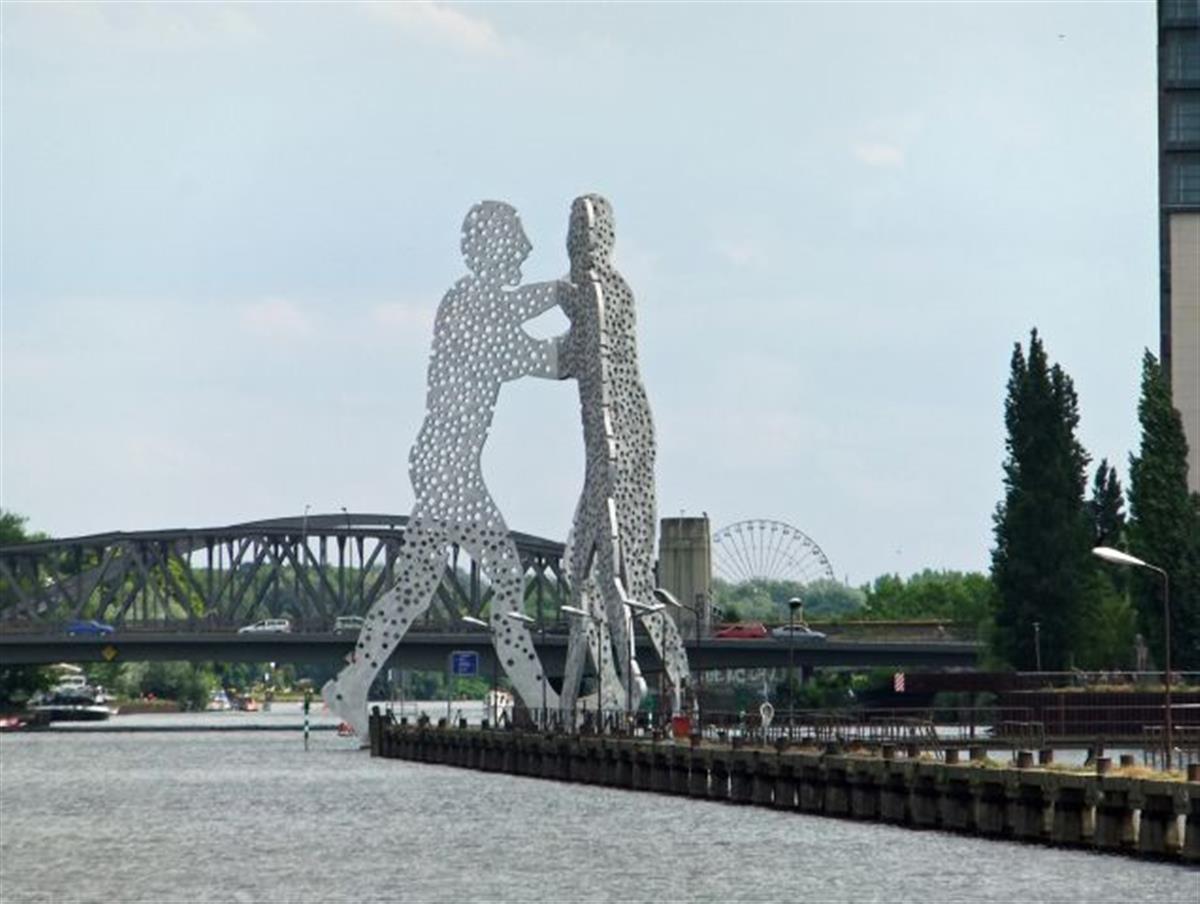 Oberbaumbrücke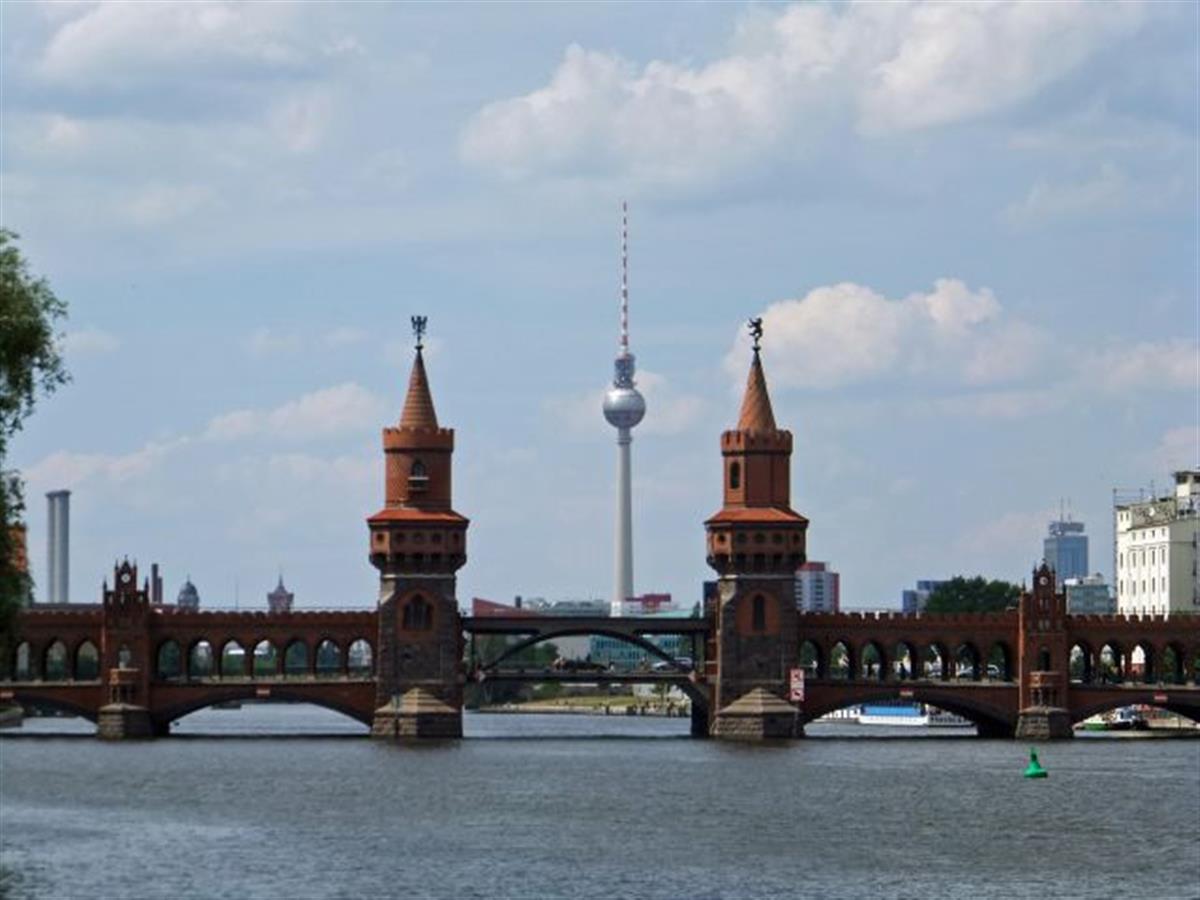 Low bridges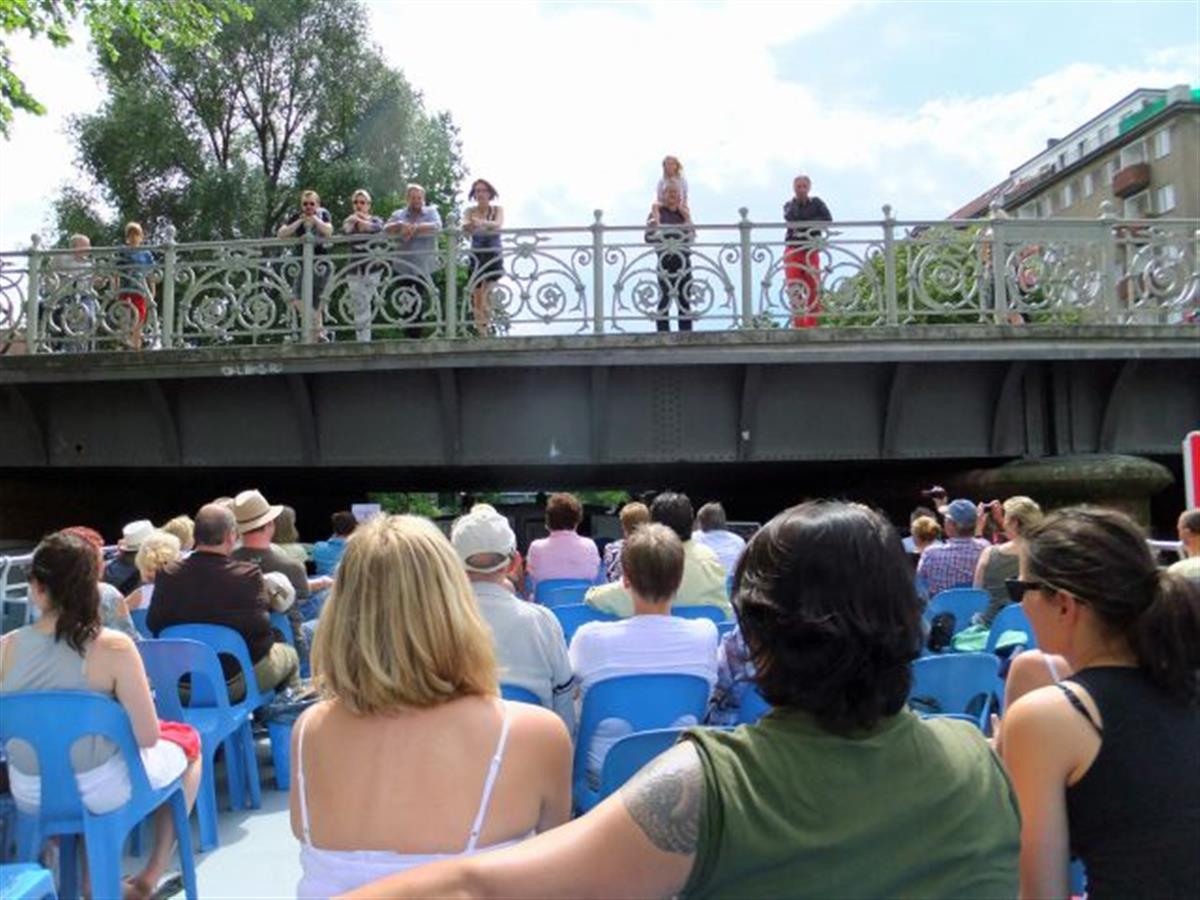 Museum of transportation and technology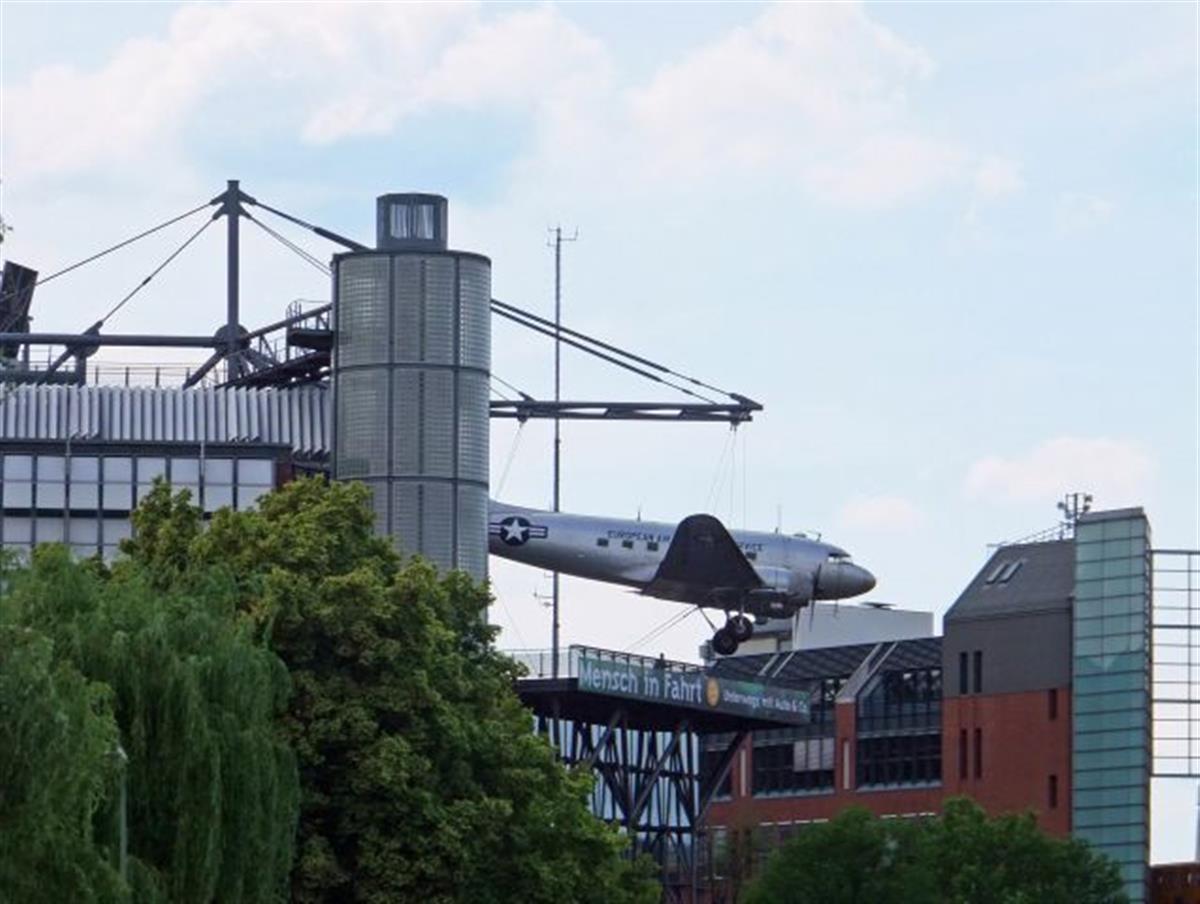 more low bridges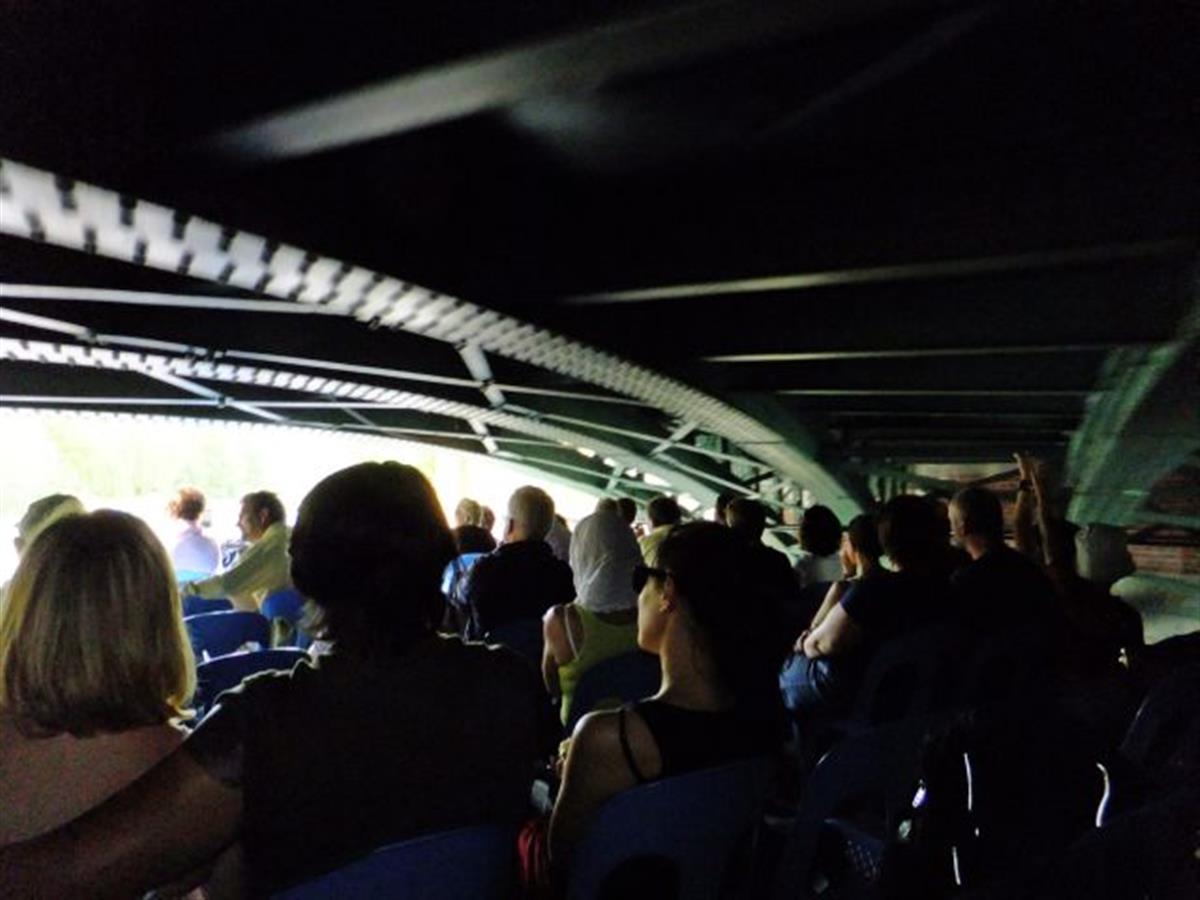 The chancelors office from the river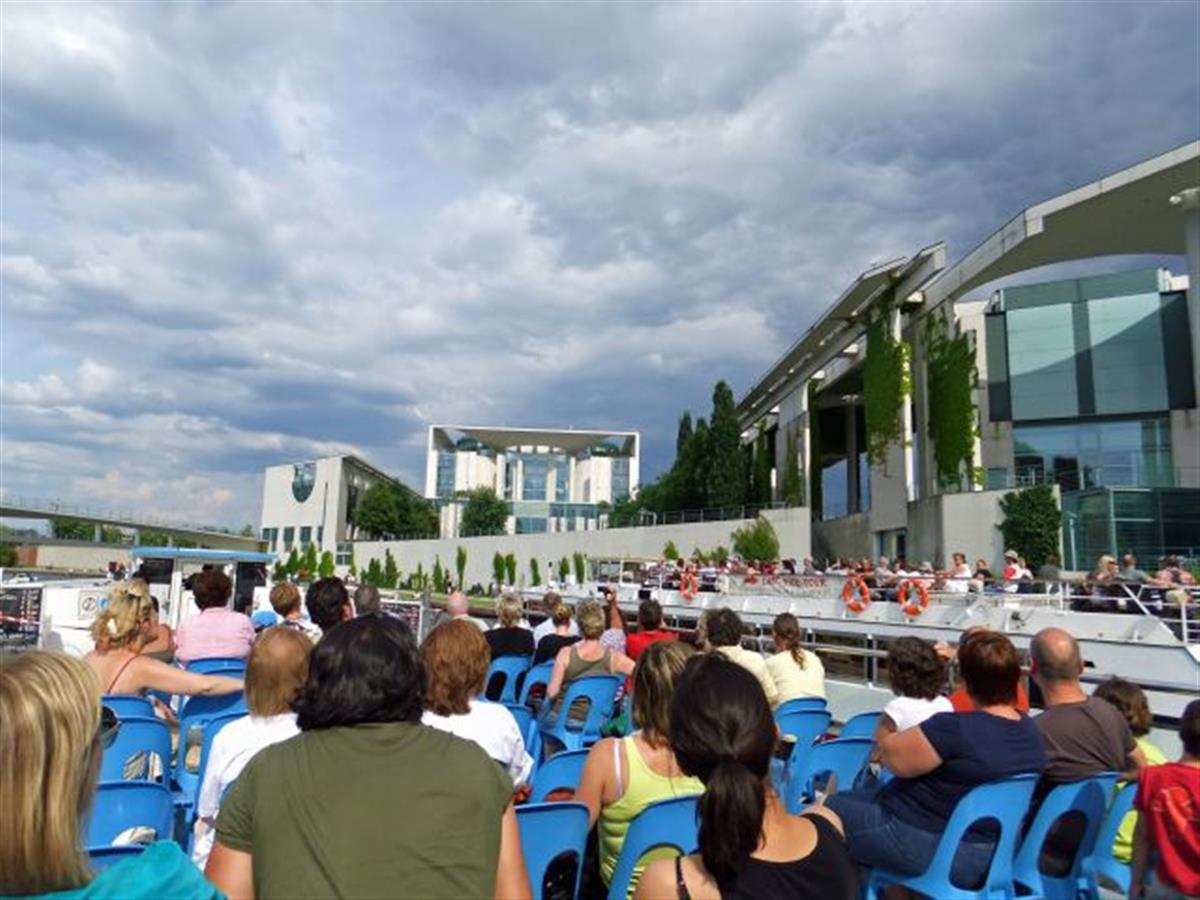 The main railway station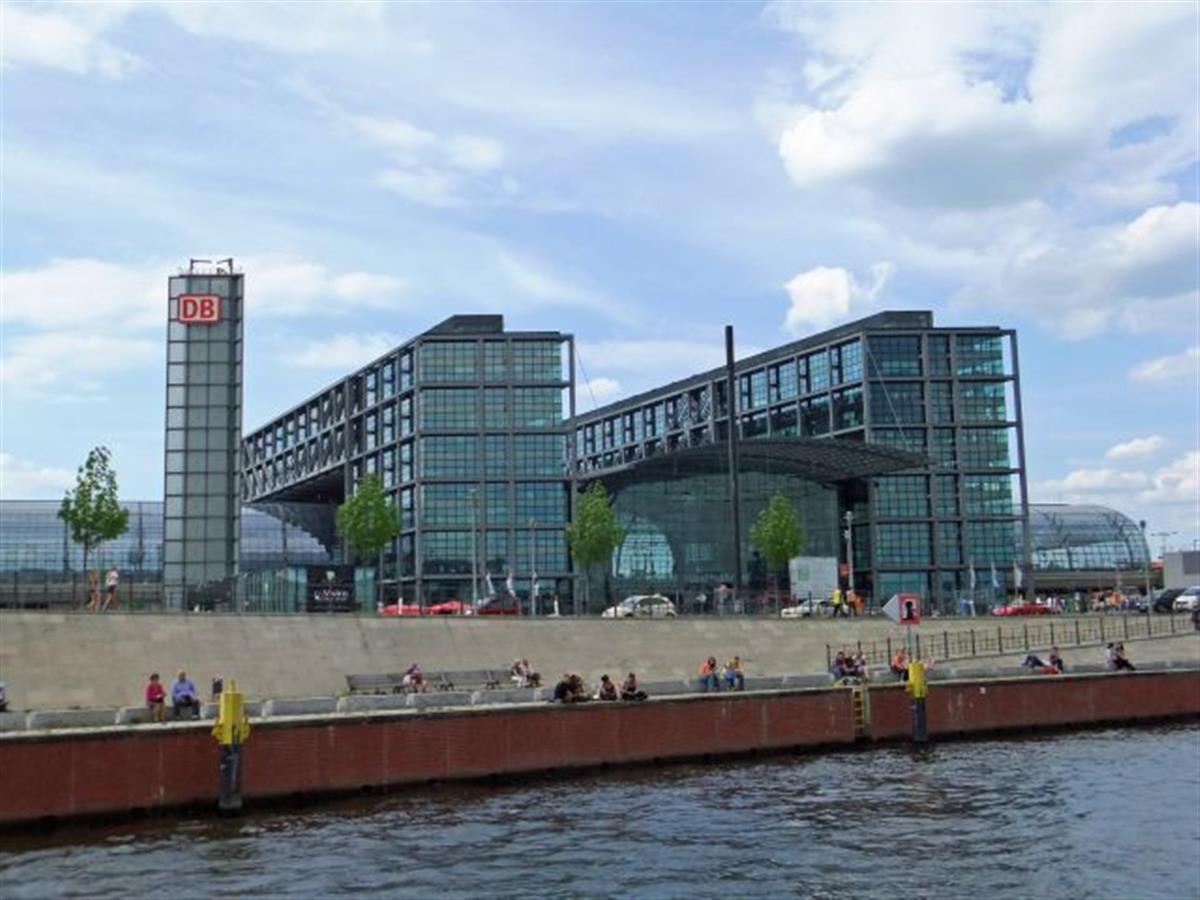 Reichstag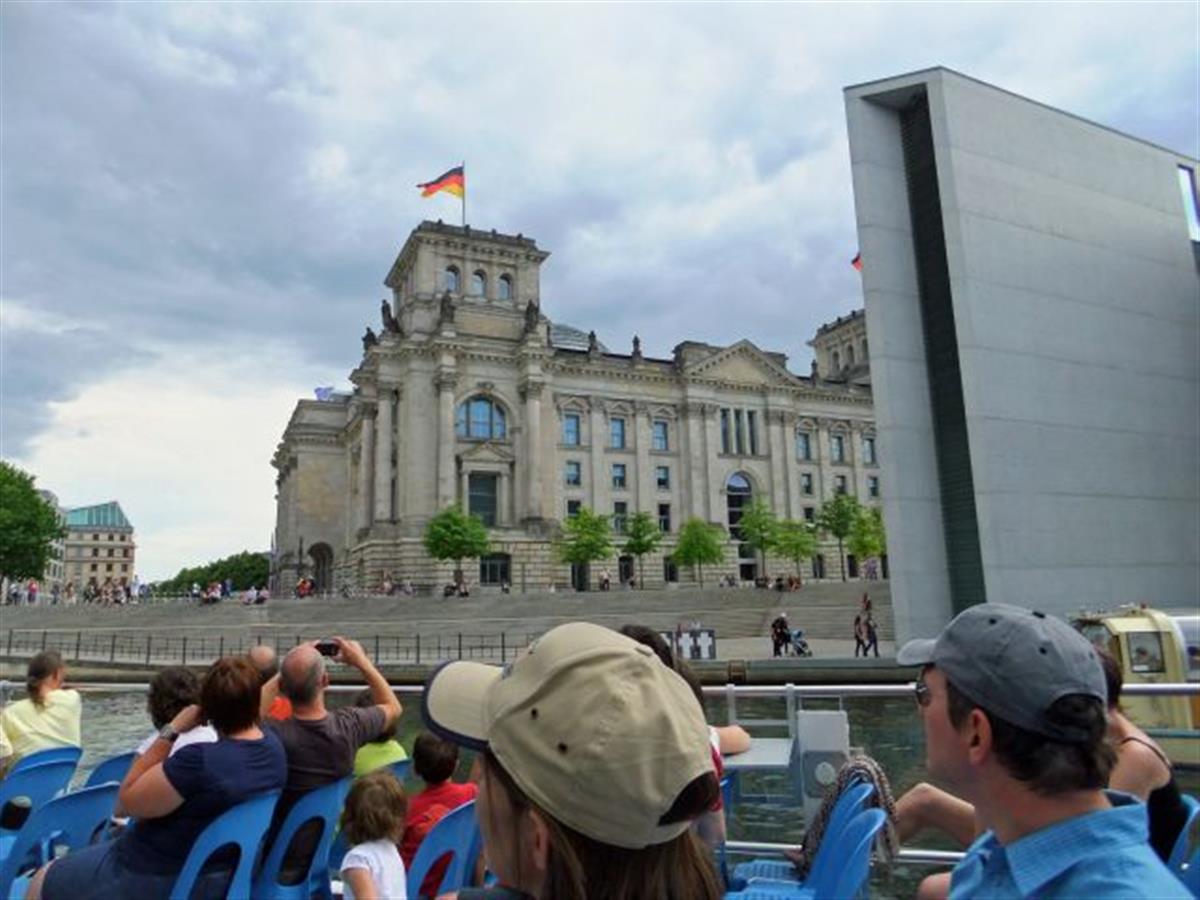 In the evening we go into a theatre - but not just some theatre. It is the famous Berthold Brecht theatre "Berliner Ensemble" at Schiffbauer Damm.
Next day is for some action. We have a ride with a handcar in Brandenburg.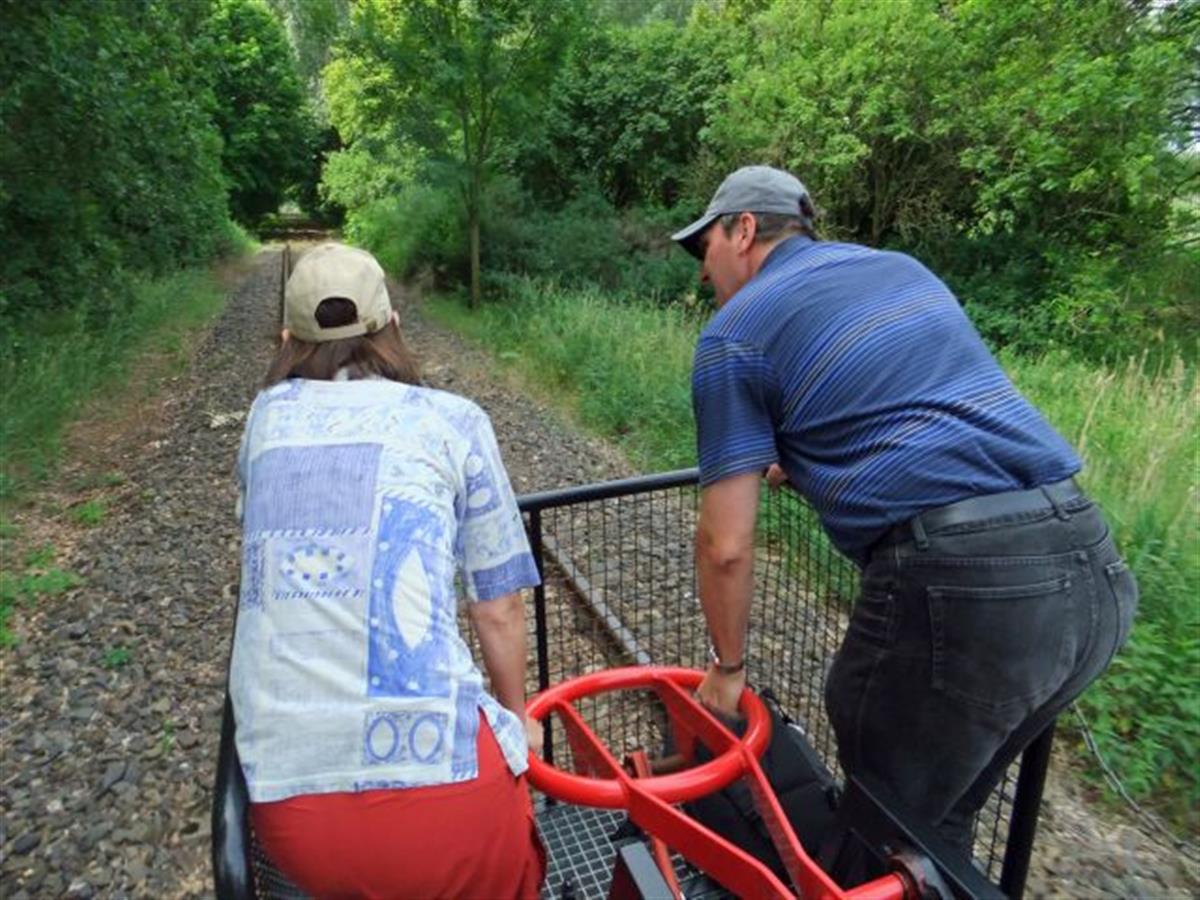 Here is a little video taken by Andreas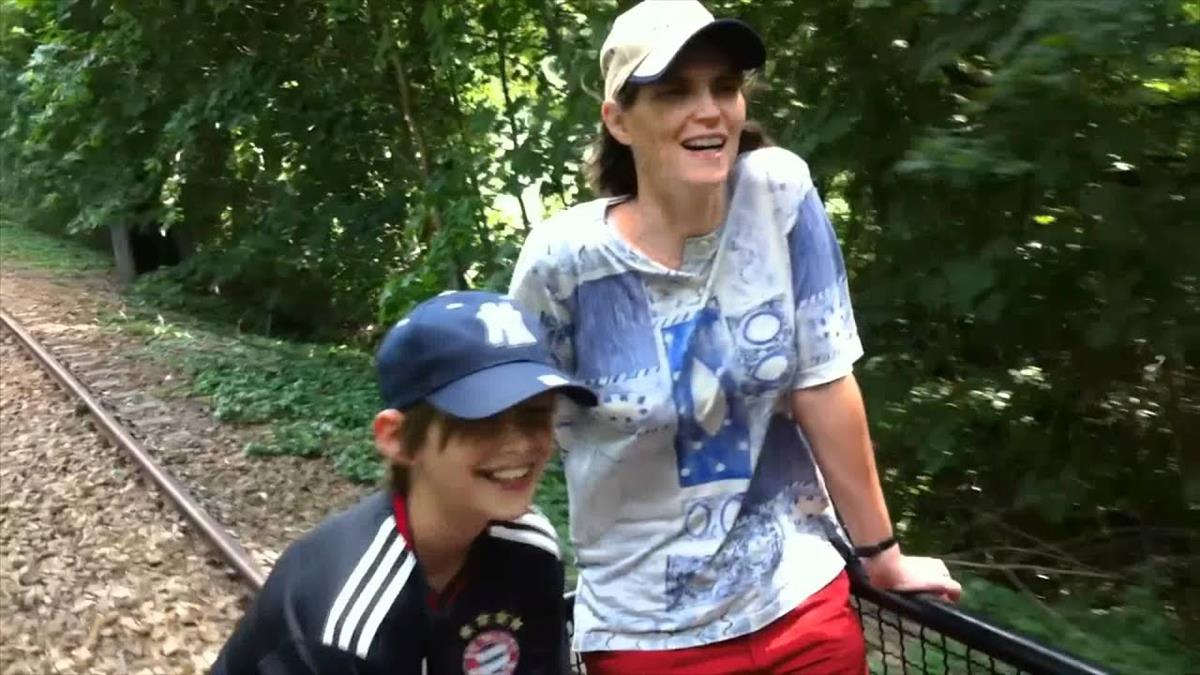 Before we return we walk to Mellensee lake and have a bath A grainfield full of poppy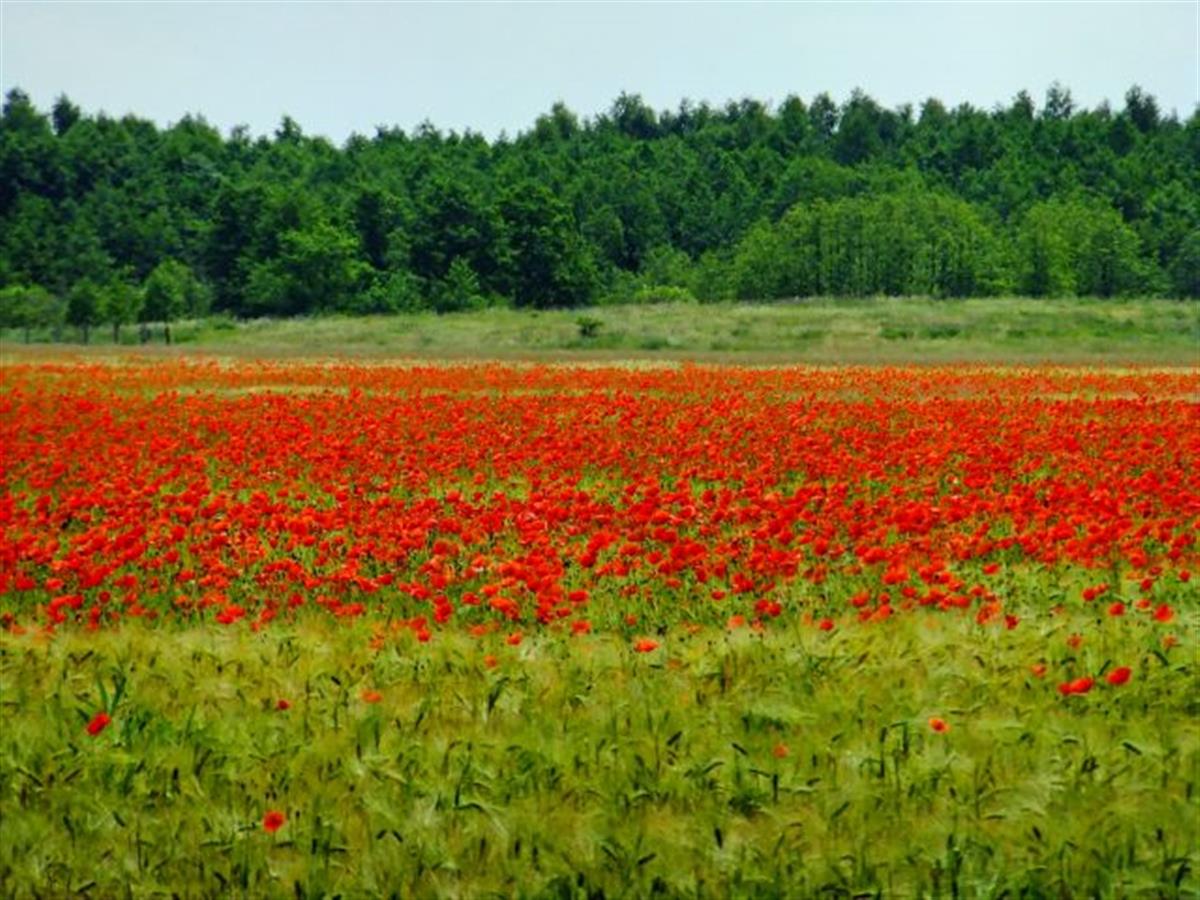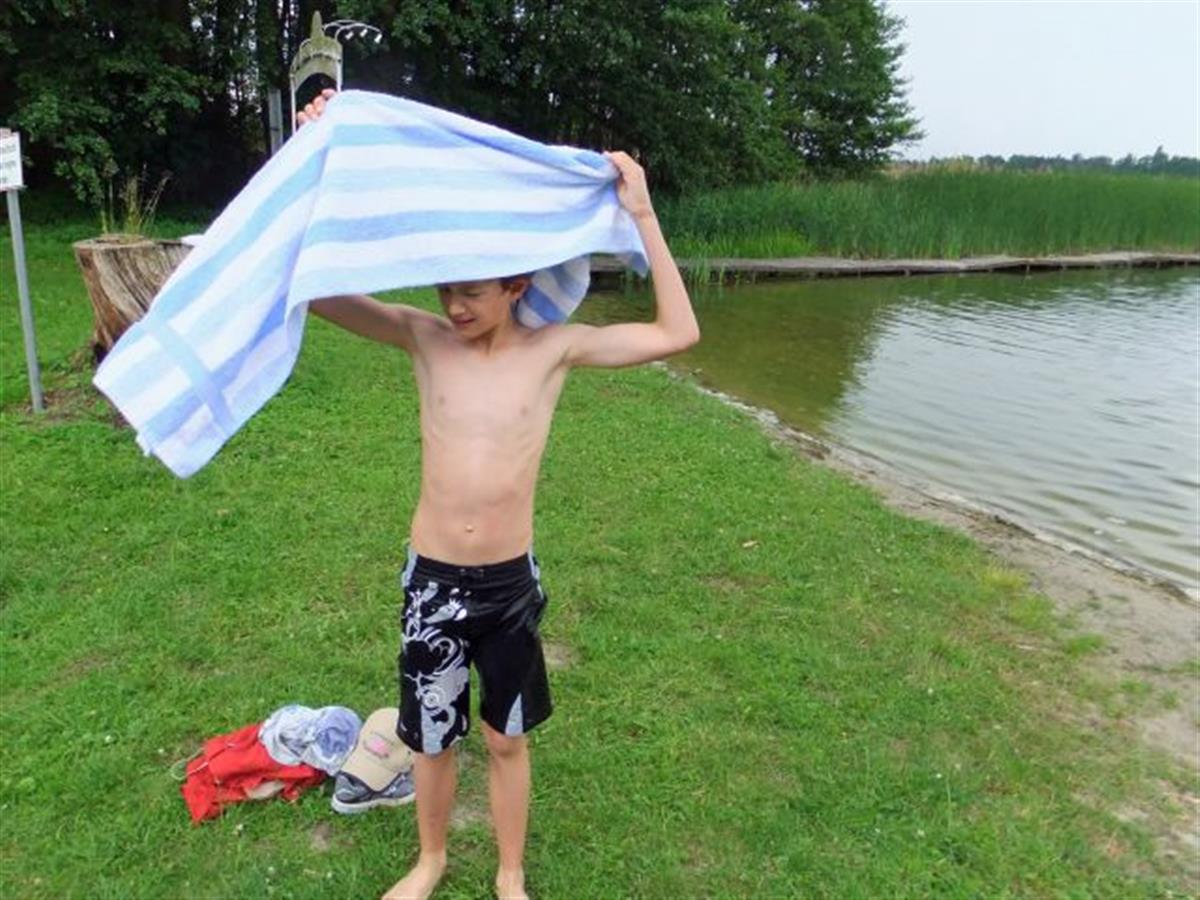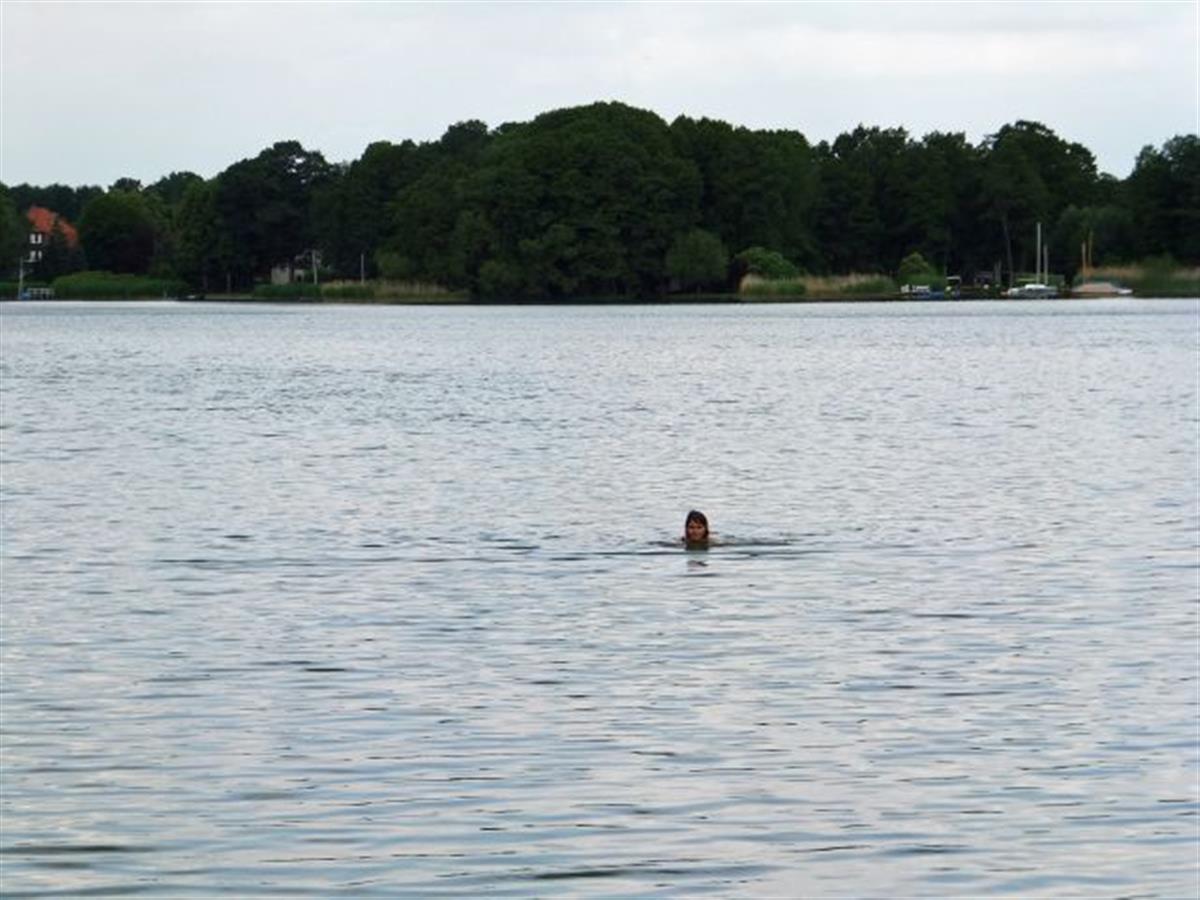 There are funny bikes to try at the station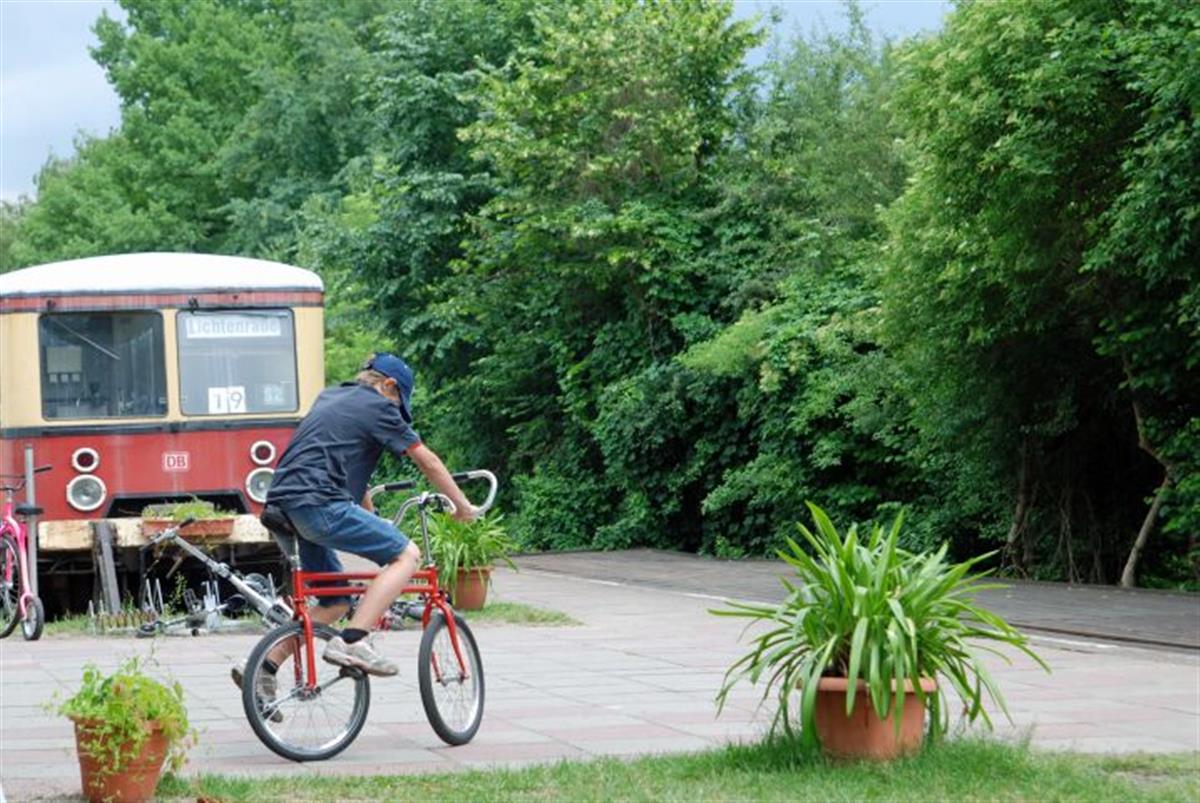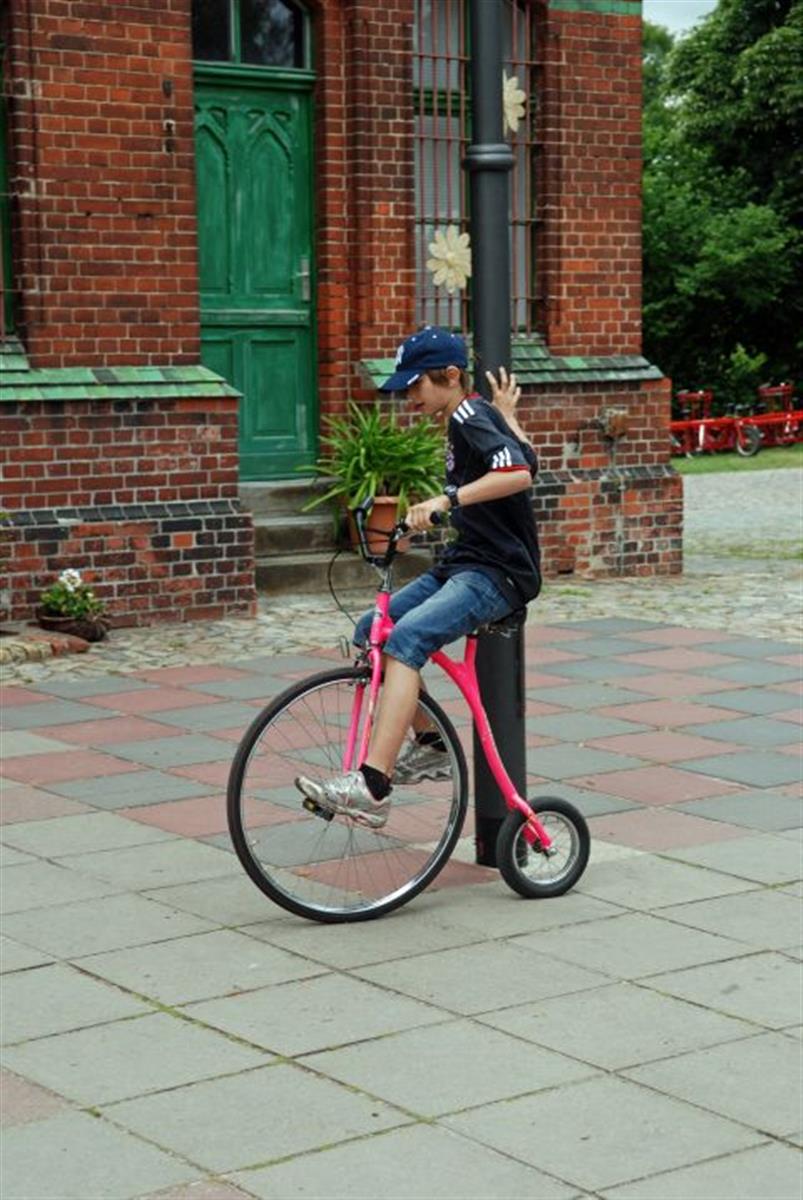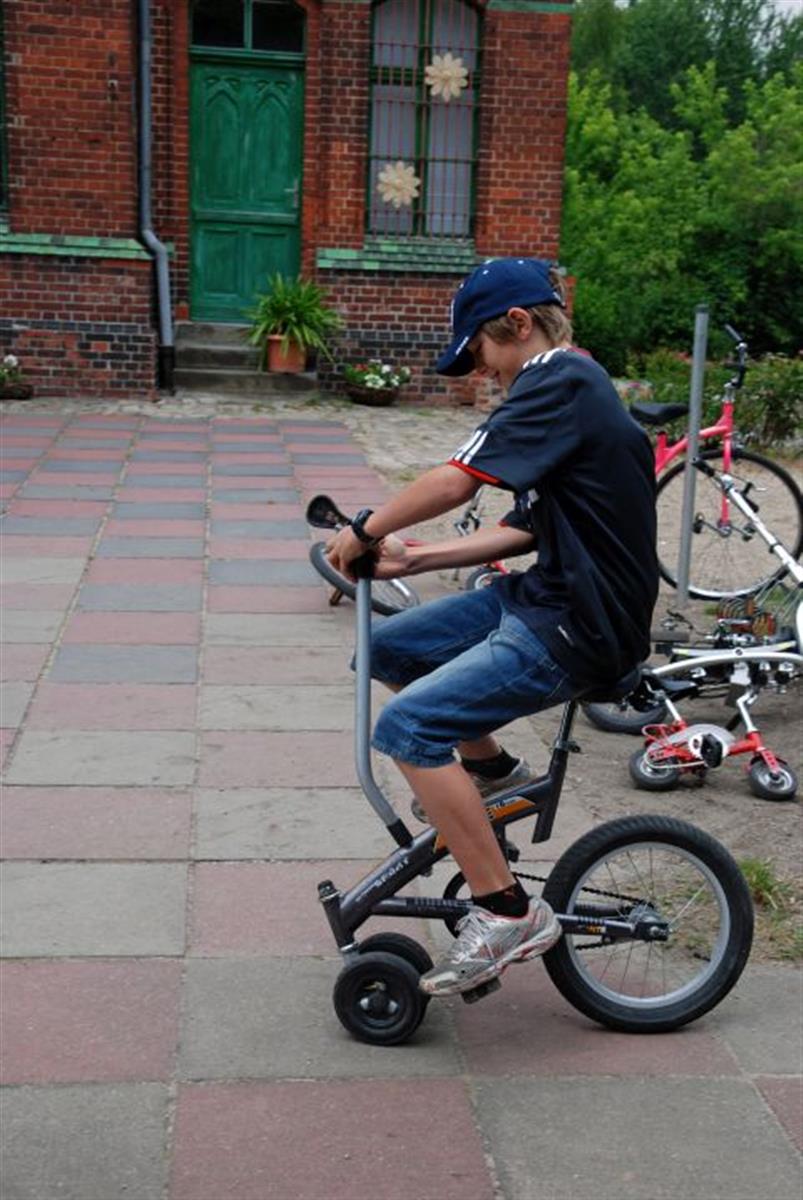 In the evening we visit miniature world loxx. Very nice. Max did not want to leave.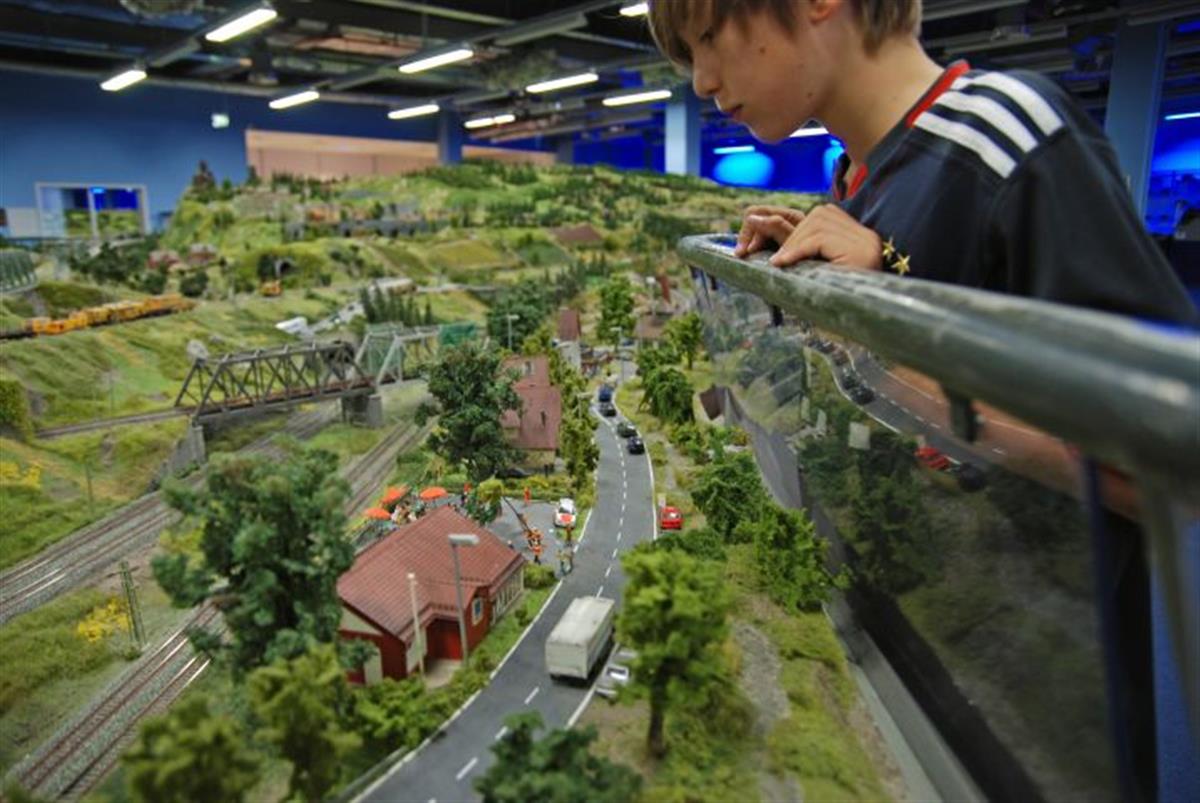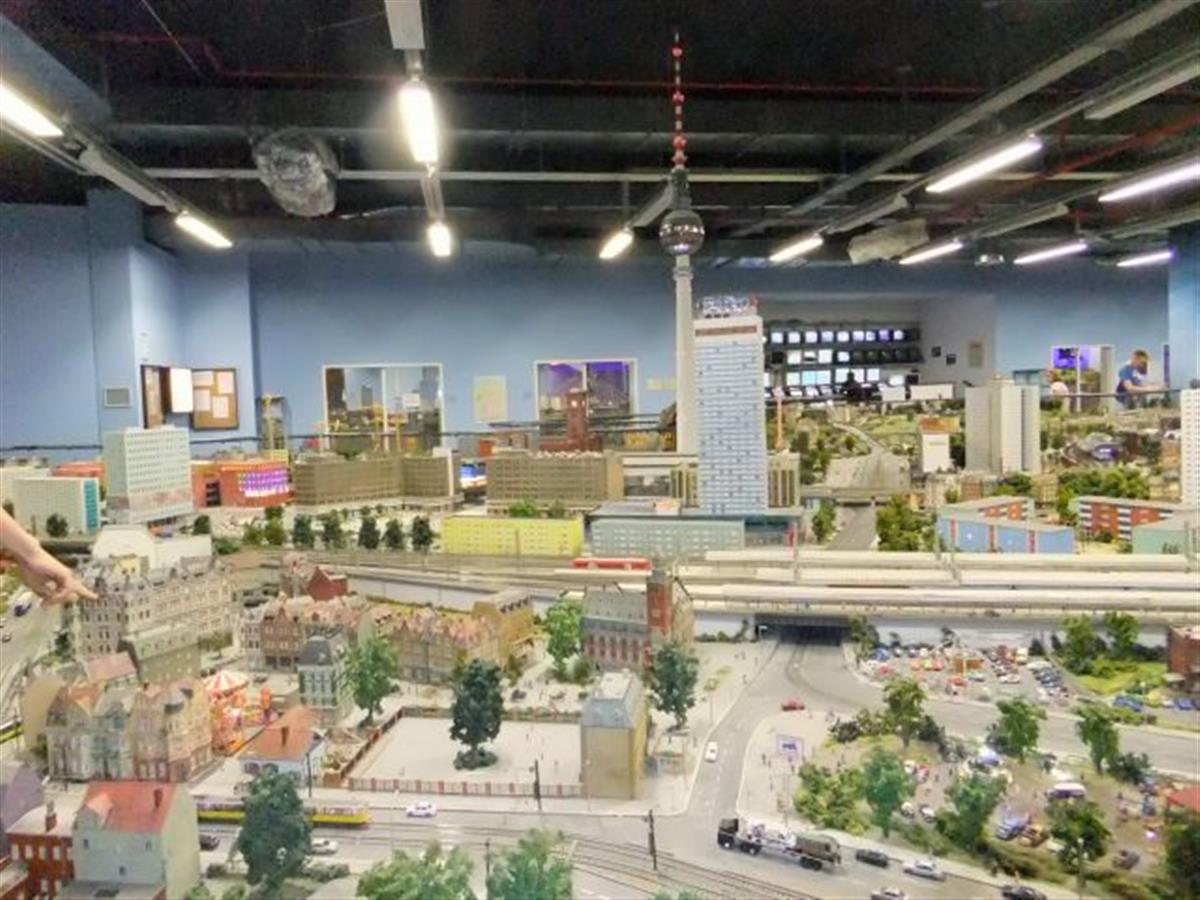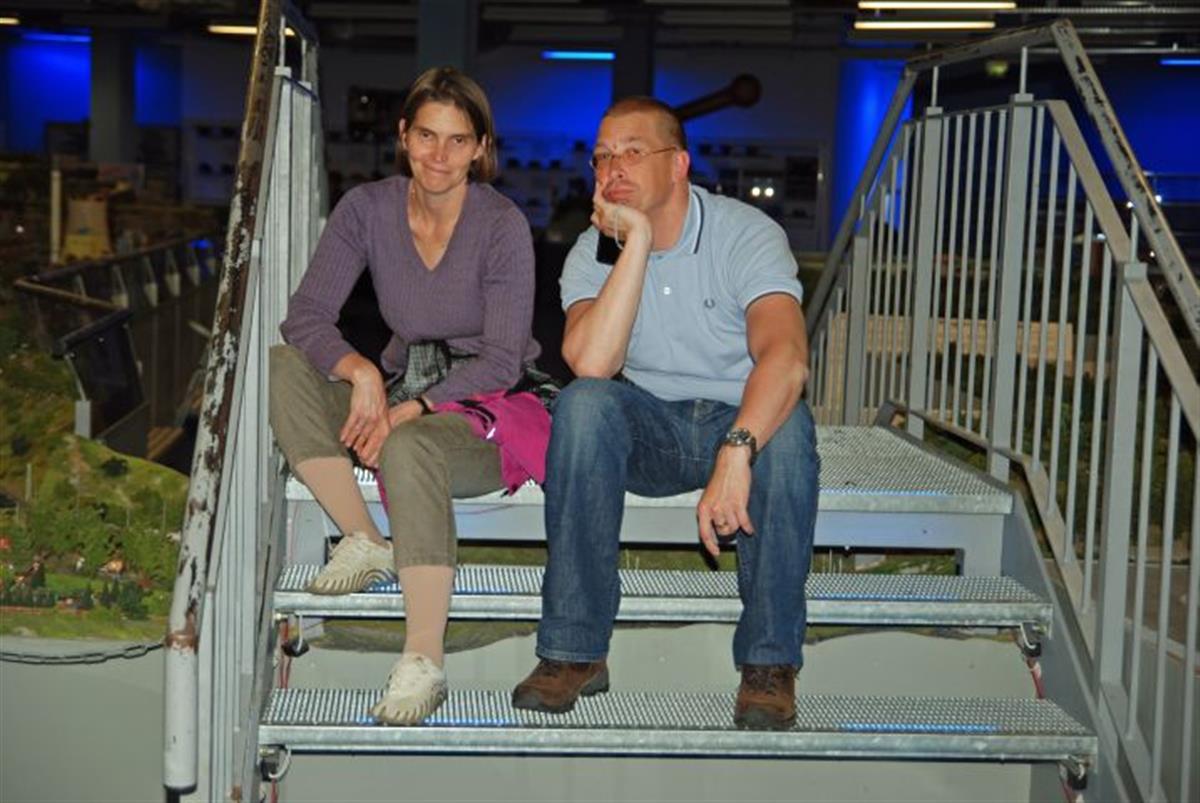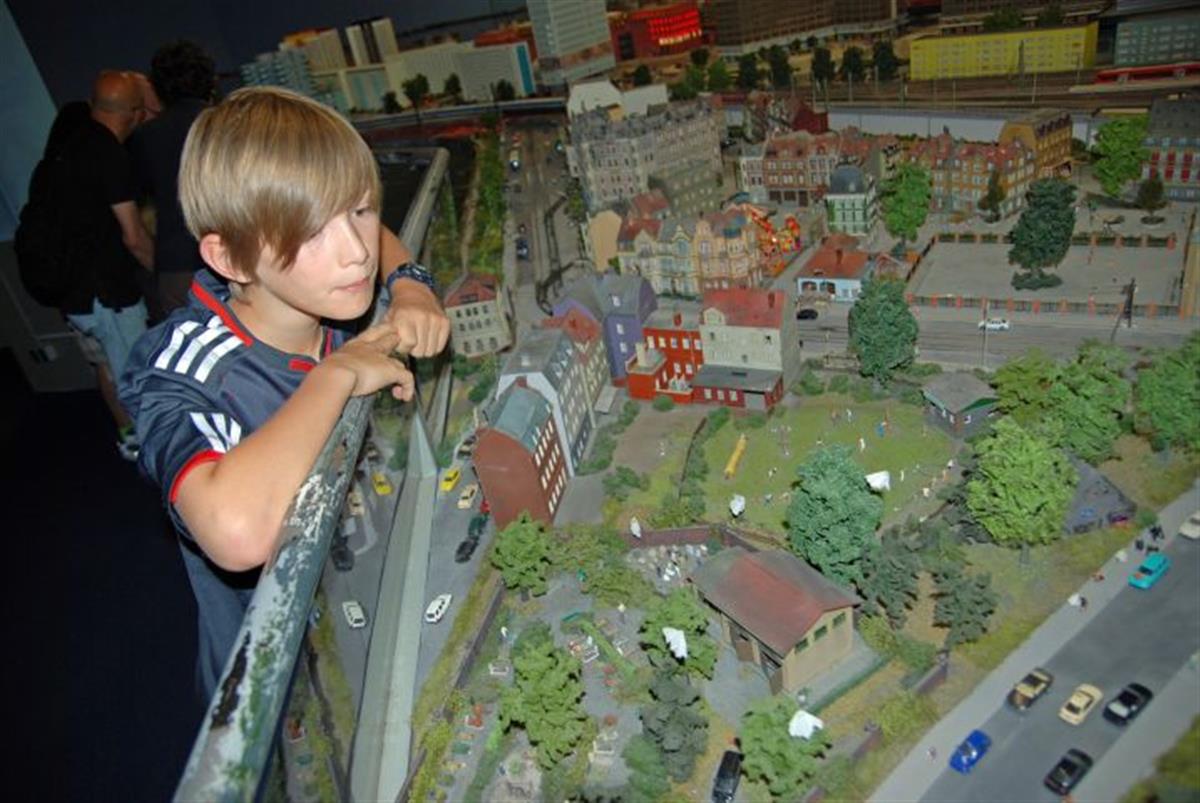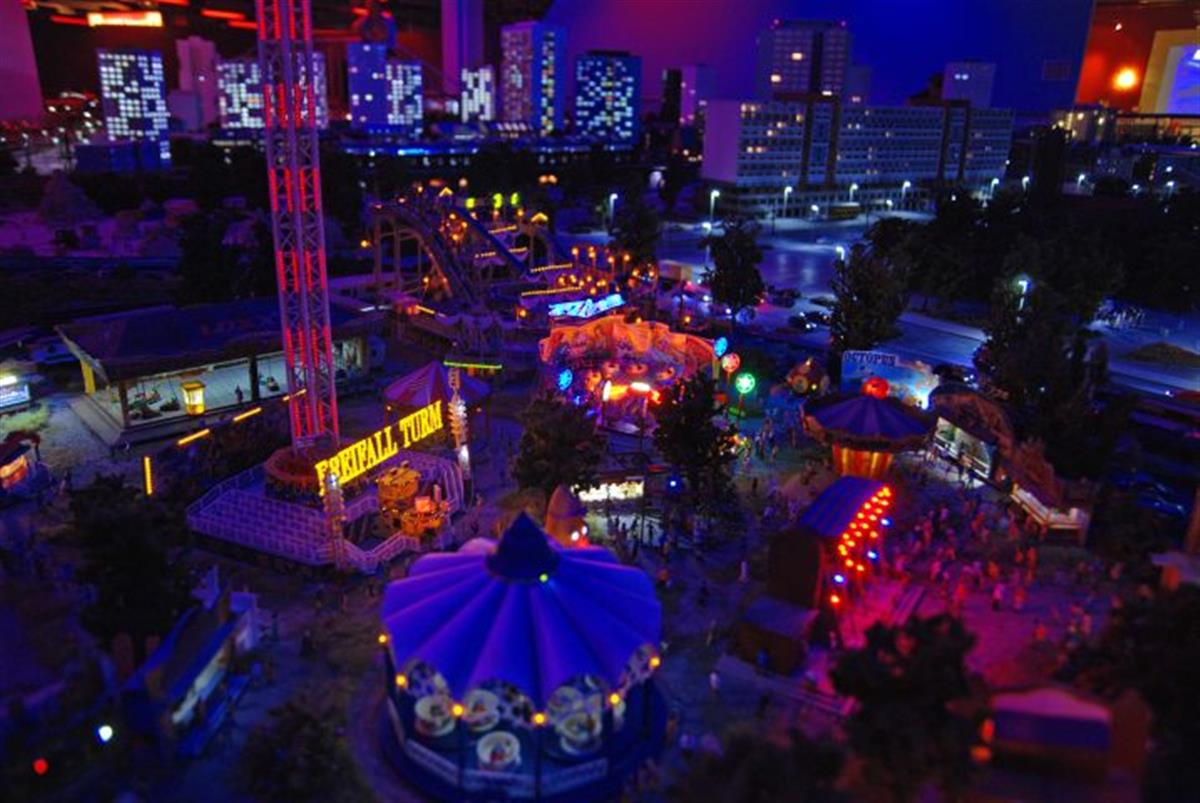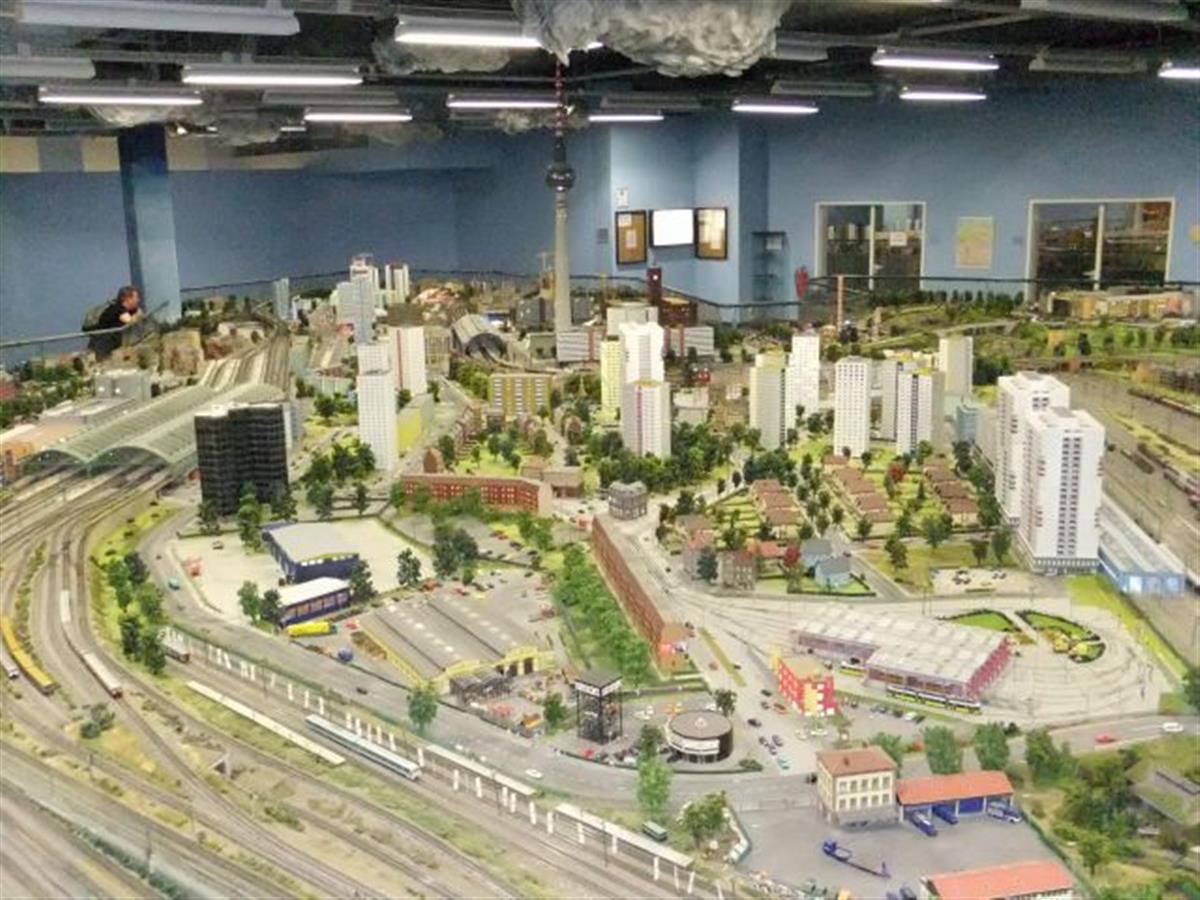 The next day we went to movie picture studios in Potsdam Babelsberg. Quite nice but did not meet our expectations.
Andreas becomes candiate in a TV show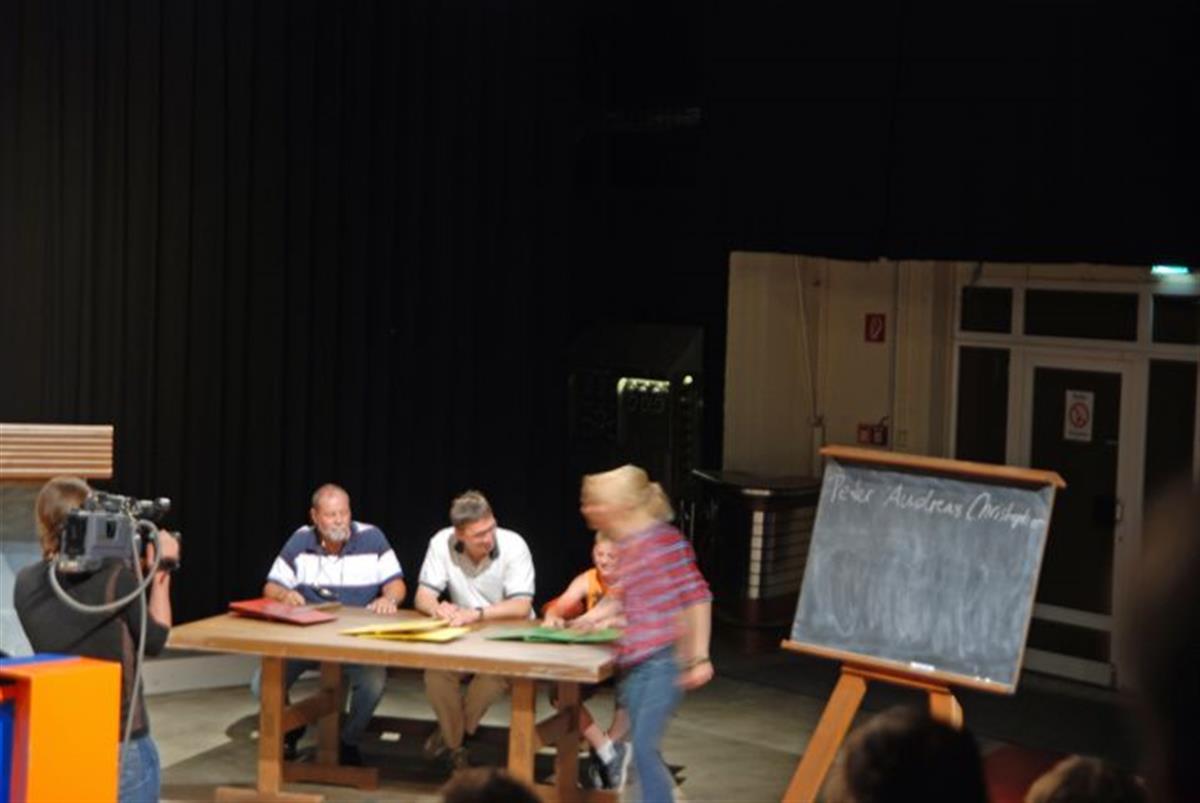 Little Muck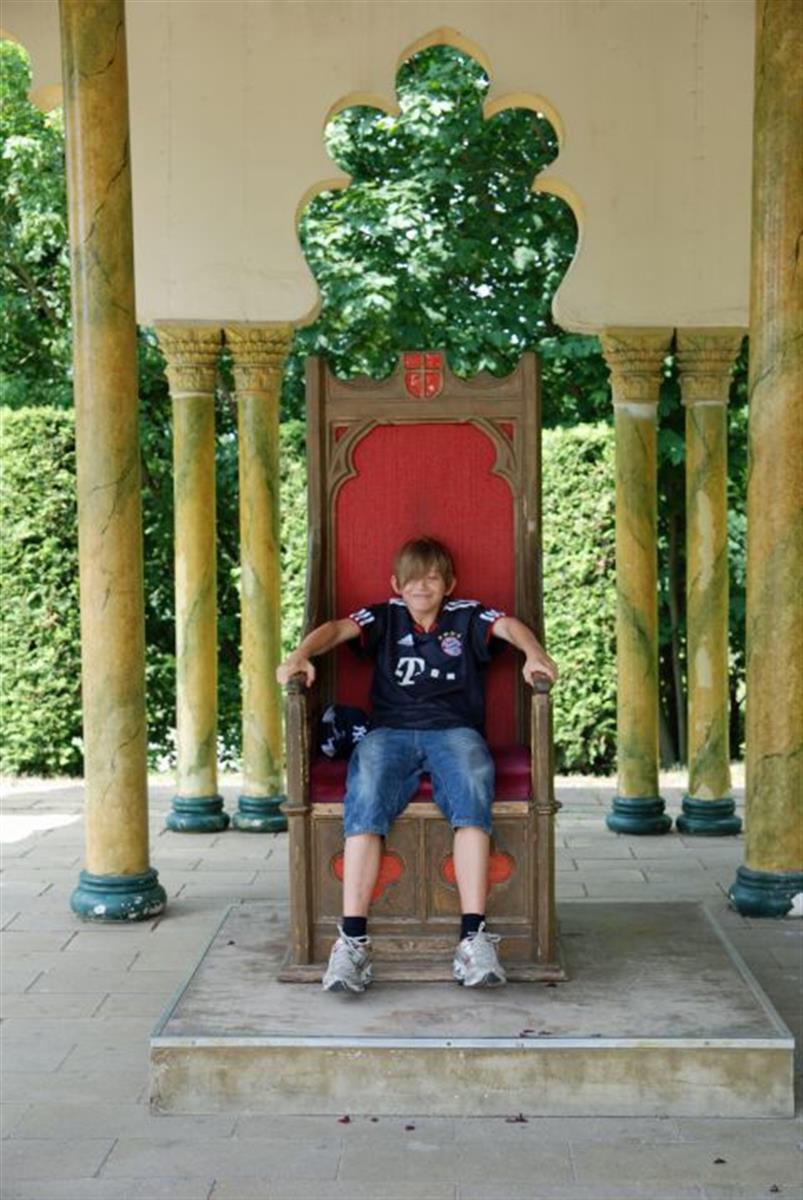 Some adventure set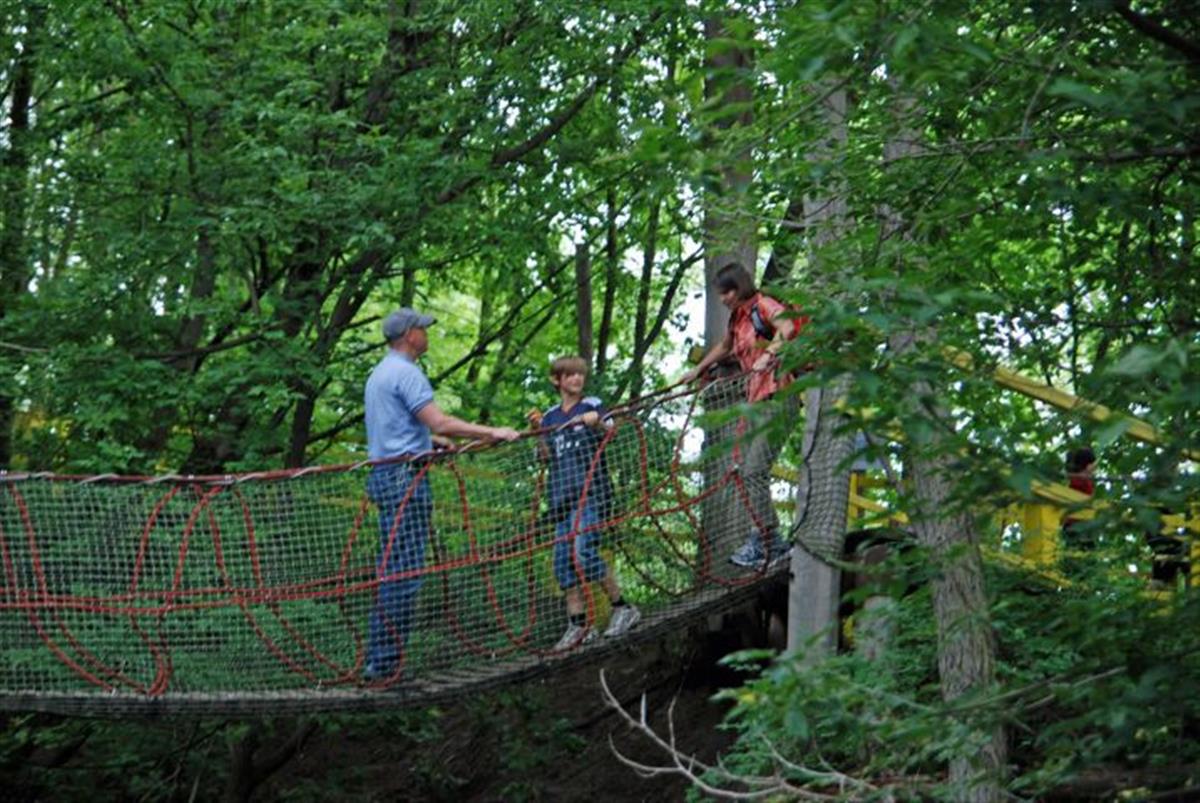 A Troll from Neverending Story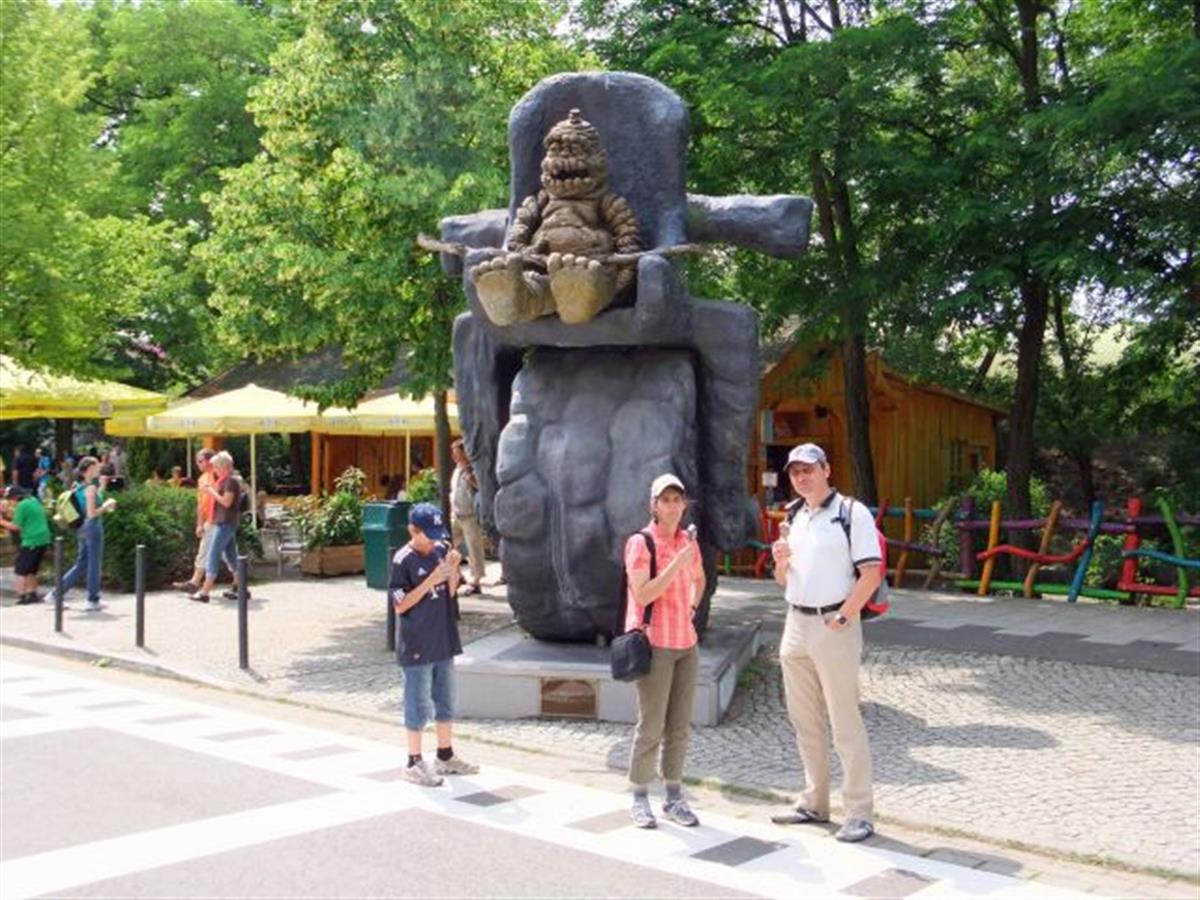 We close the evening (and the visit) with a dinner in a beer garden in the very center of the town.