Alps, Southern France, September 2012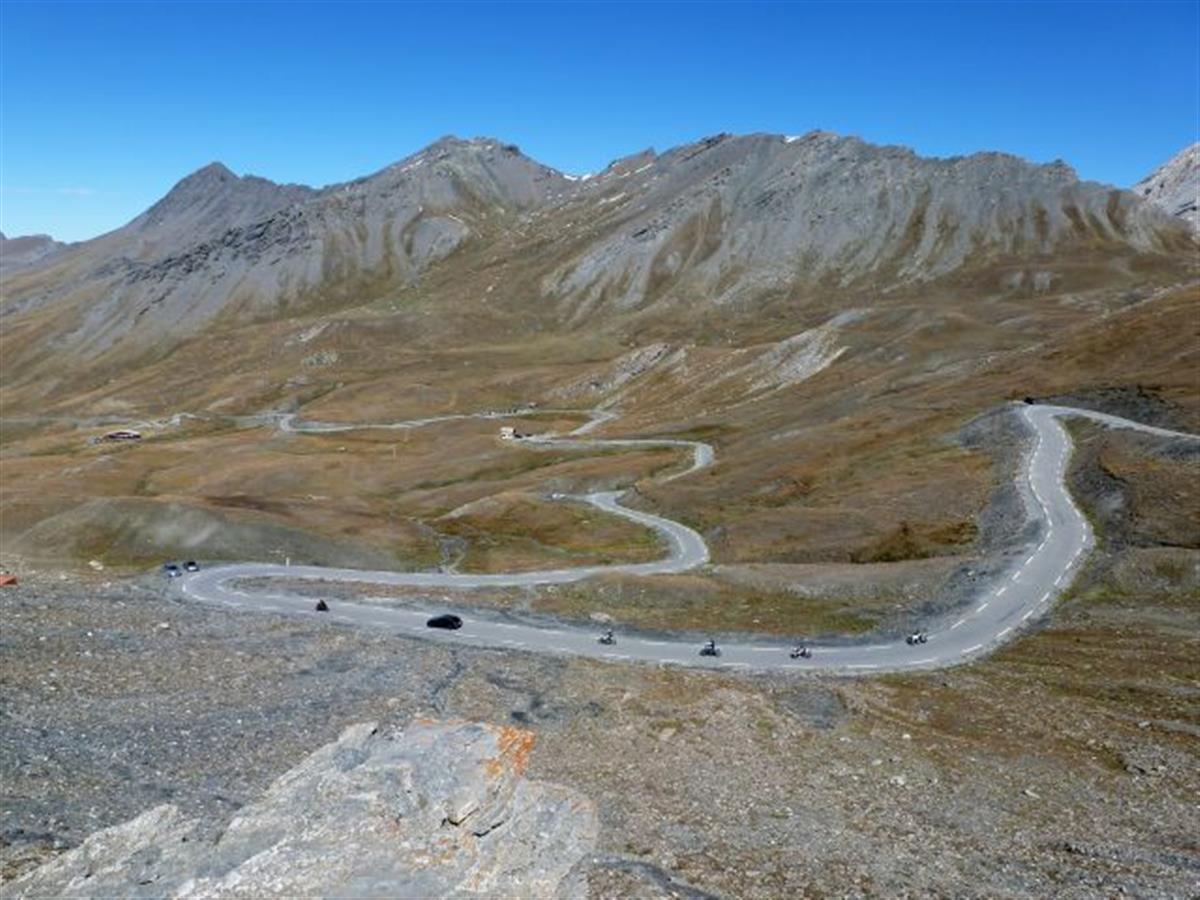 And the next tour into the Alps. This time we went to Southern France into Vaujany, a little ski Village close to Grenoble. It is located in the heart of the French alps and very close to Alp d'Huez and Col du Galibier. Our base was Chalet Solneige - a little hotel with nice rooms and very good food. A little bit special was the dinner arrangement: All guests took a seat on a long table and got the same three course meal.
This time we had Martina, Thomas Paul and myself in the group. Paul came over from the US and rented a bike from Moto Plaisir in Annemasse/France (very close to Geneva/Switzerland).
Our tours added up to 2000 km / 1200 miles and we climbed about 50 km / 30 miles going over 53 passes. Including my journey from and to Berlin I got 5000 km / 3000 miles, climbed about 87 km / 54 miles going over 60 passes.
We enjoyed roads, company, French and Italian food and some challenges like road closures, rain and cold temperatures.