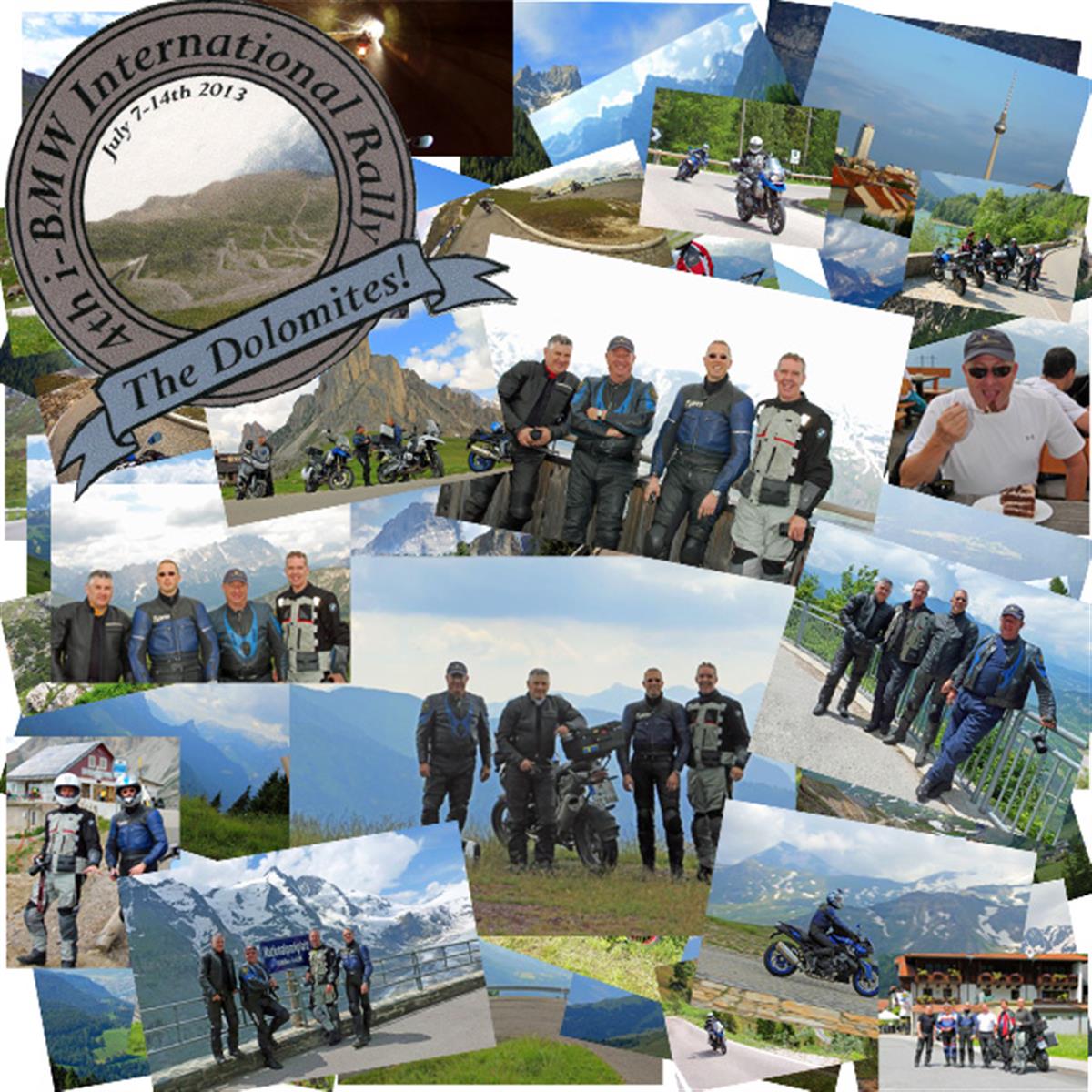 The annual ride into the Alps. This time we are a very international group. The core team consists of Paul from New York, Kevin from Connecticut, Hector from London and myself from Berlin. For parts of the tour we had Ralf from Georgia and Wolfgang from Augsburg with us and we met Jim and Susan from New Jersey in Arabba. While Paul, Kevin and Ralf flew into Munich and rented bikes there I had to go from Berlin to Munich in order to meet the guys there. Hector came with his bike from London. Jim and Sue went to Switzerland and made a trip over to Italy in order to meet us.
Paul found the hotel in Arabba and I took responsibility as road captain and planned all the rides we made.
We had a lot of fun, good Italian food, many amazing views and even more exciting roads.
Have a look at this signature example of a view: 360 degrees of Grödner Joch