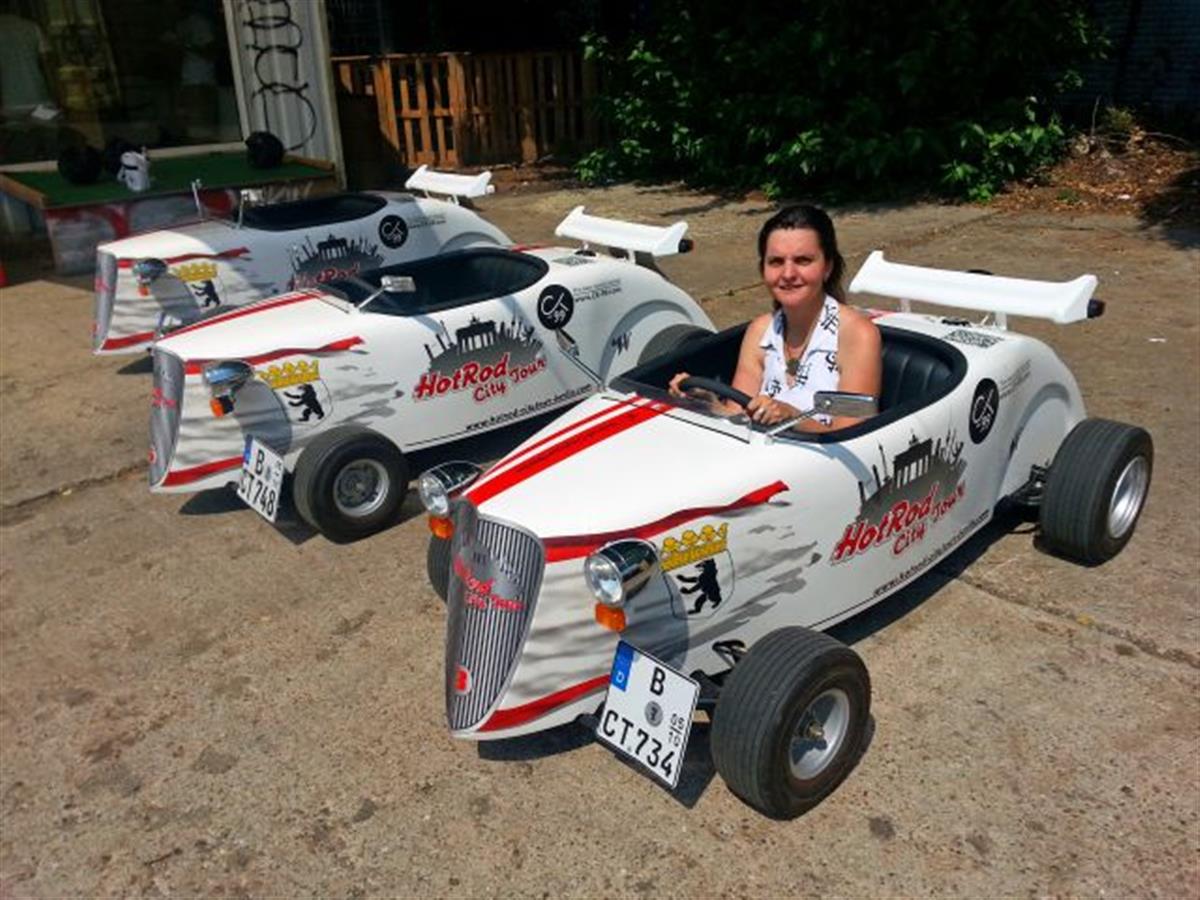 Susanne and Jens are in town and we do some sightseeing. In particular a very special tour in mini hotrods.
Hotrod-City-Tours
makes it possible.
A shabby former main railway workshop is the base. It is quite big and we have to look for the office for quite a while.
Jens and Tom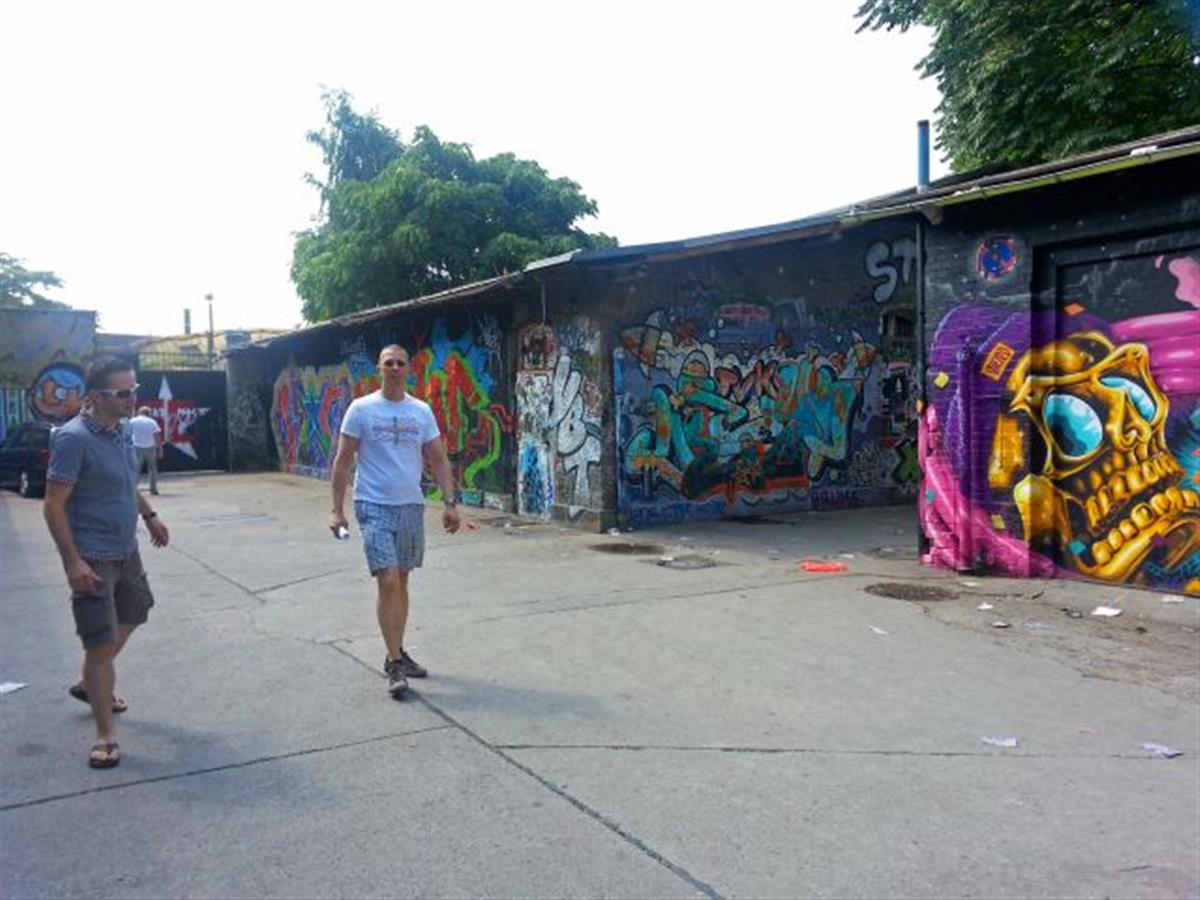 Tom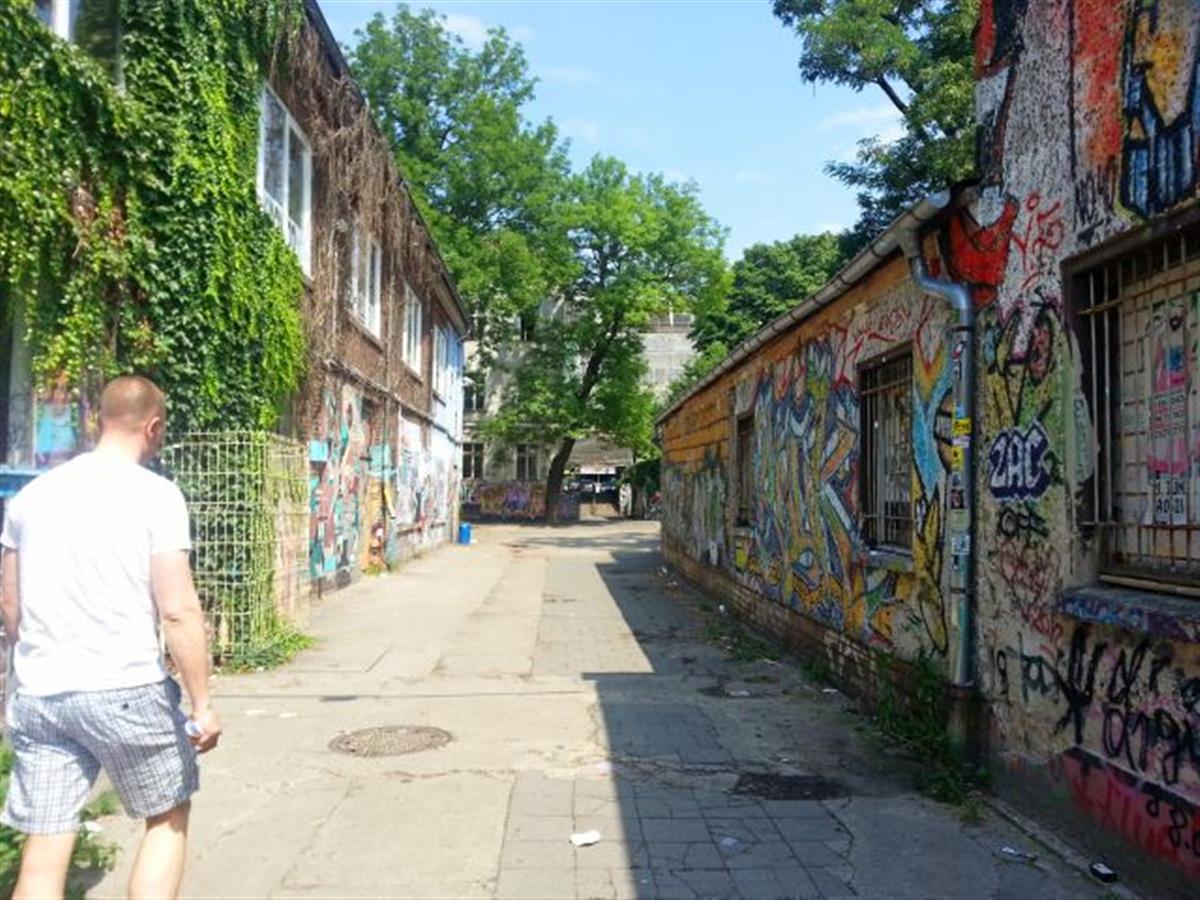 Jens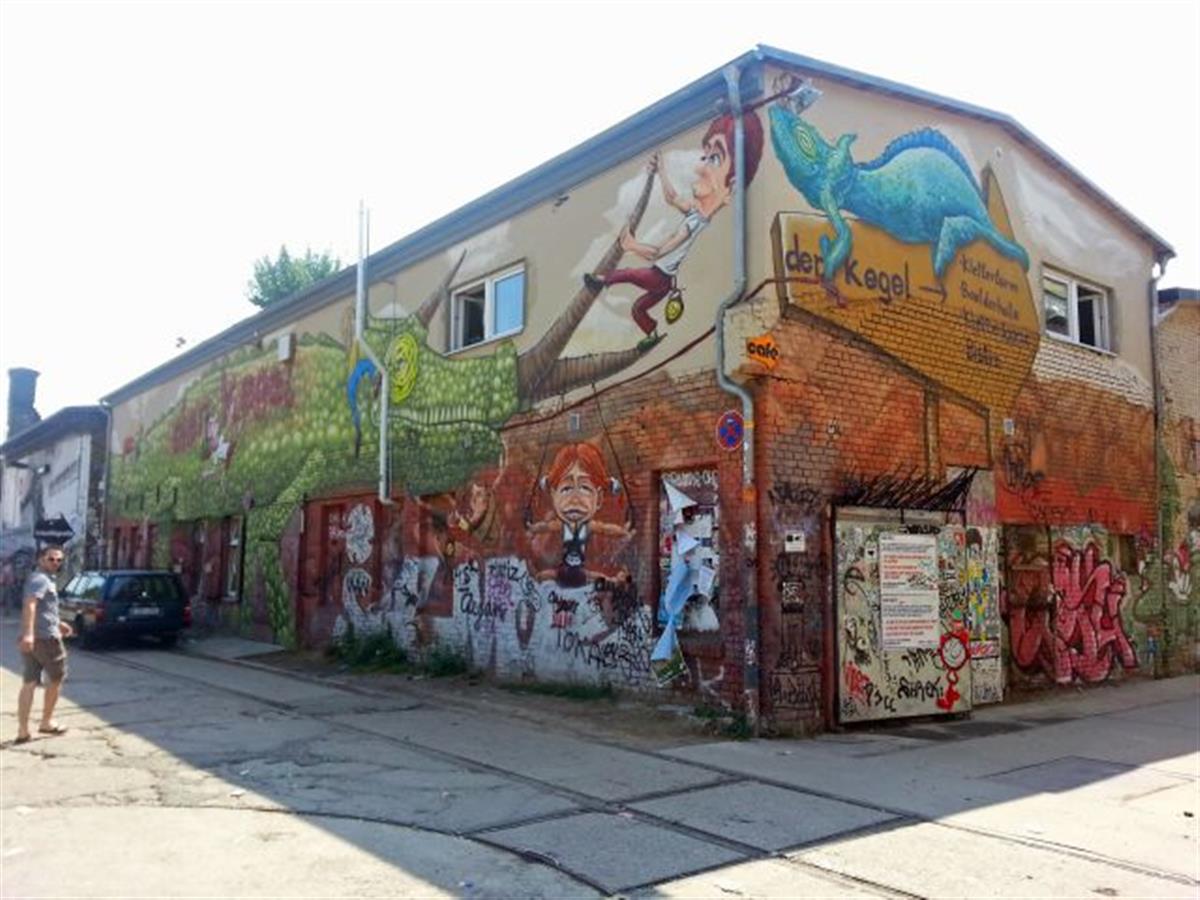 We found it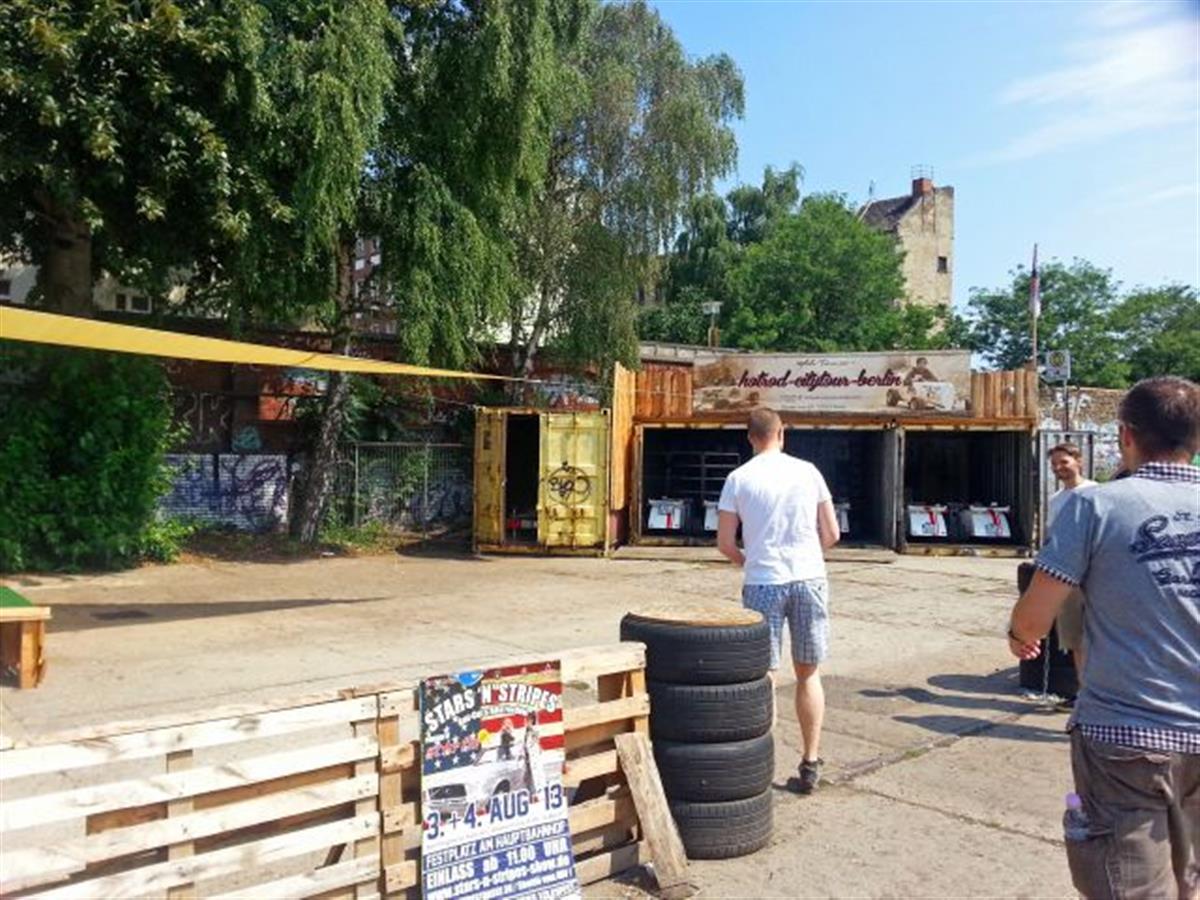 The carts get prepared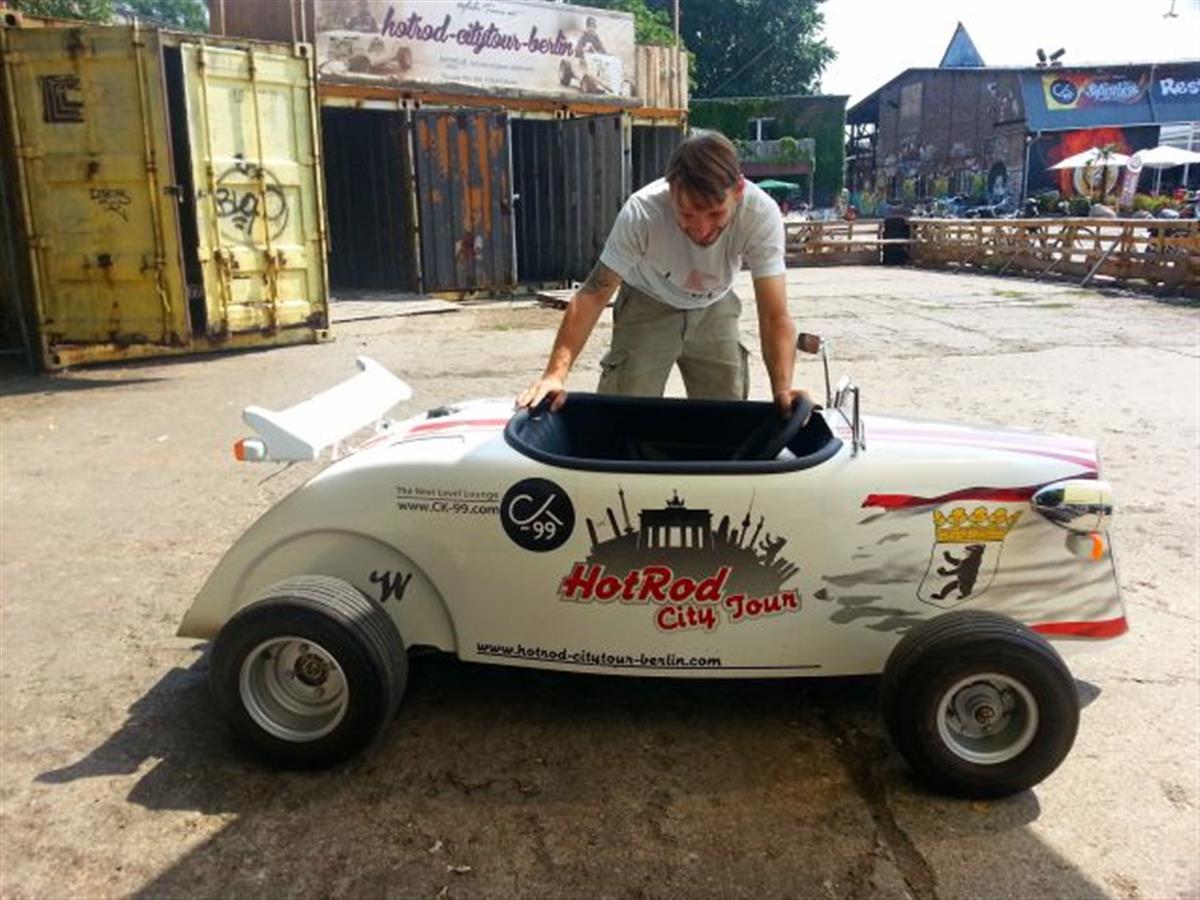 Essentially the carts are simple go carts with a street license and automatic transmission called variomatic (similar to what is being used in scooters).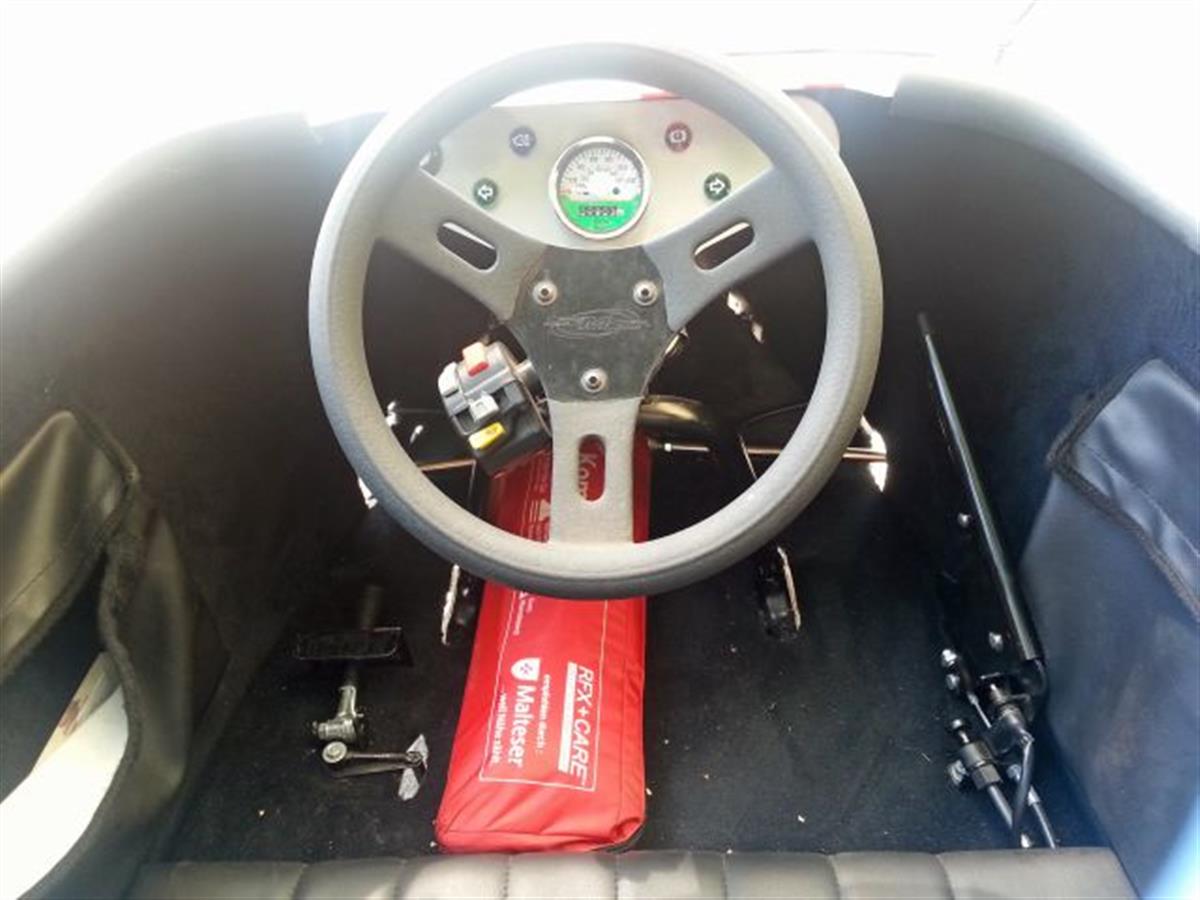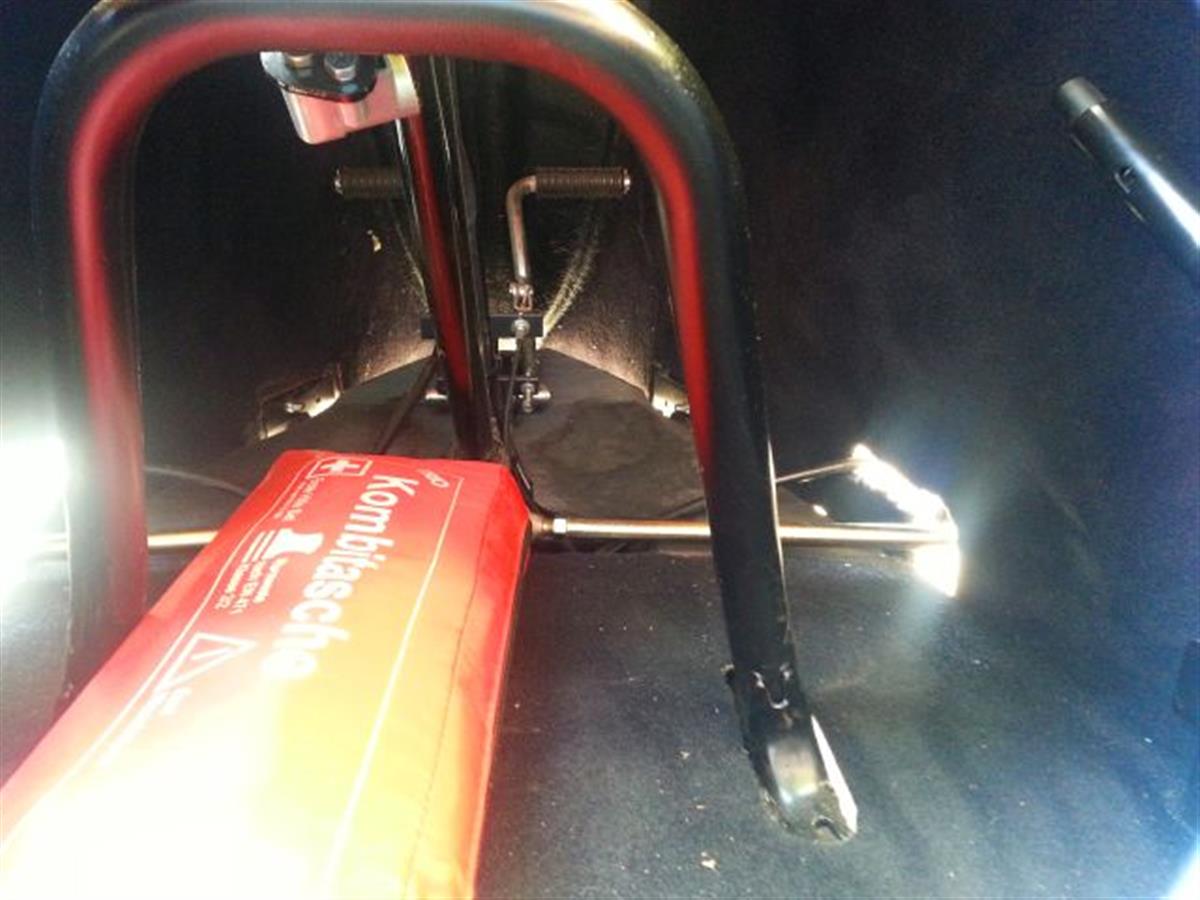 Test seating Susanne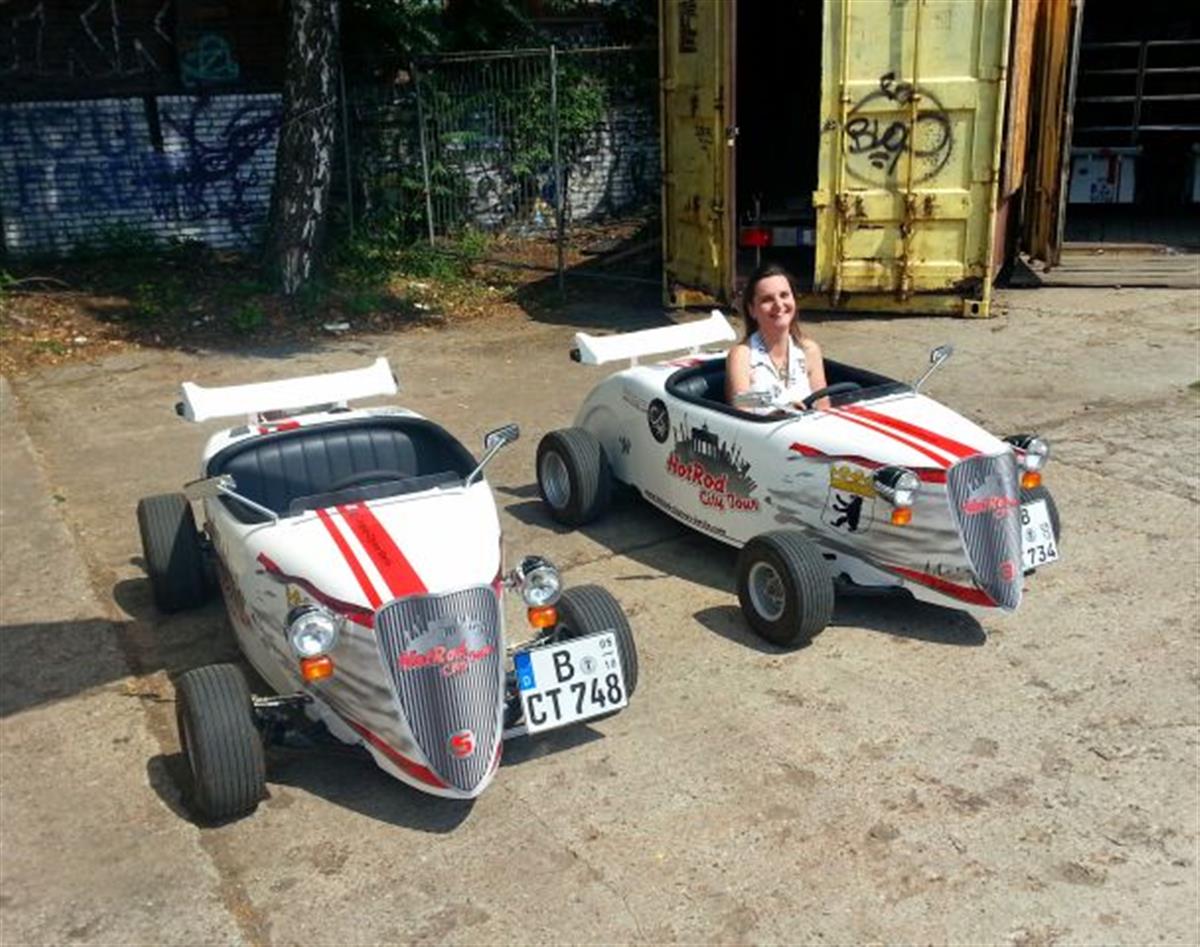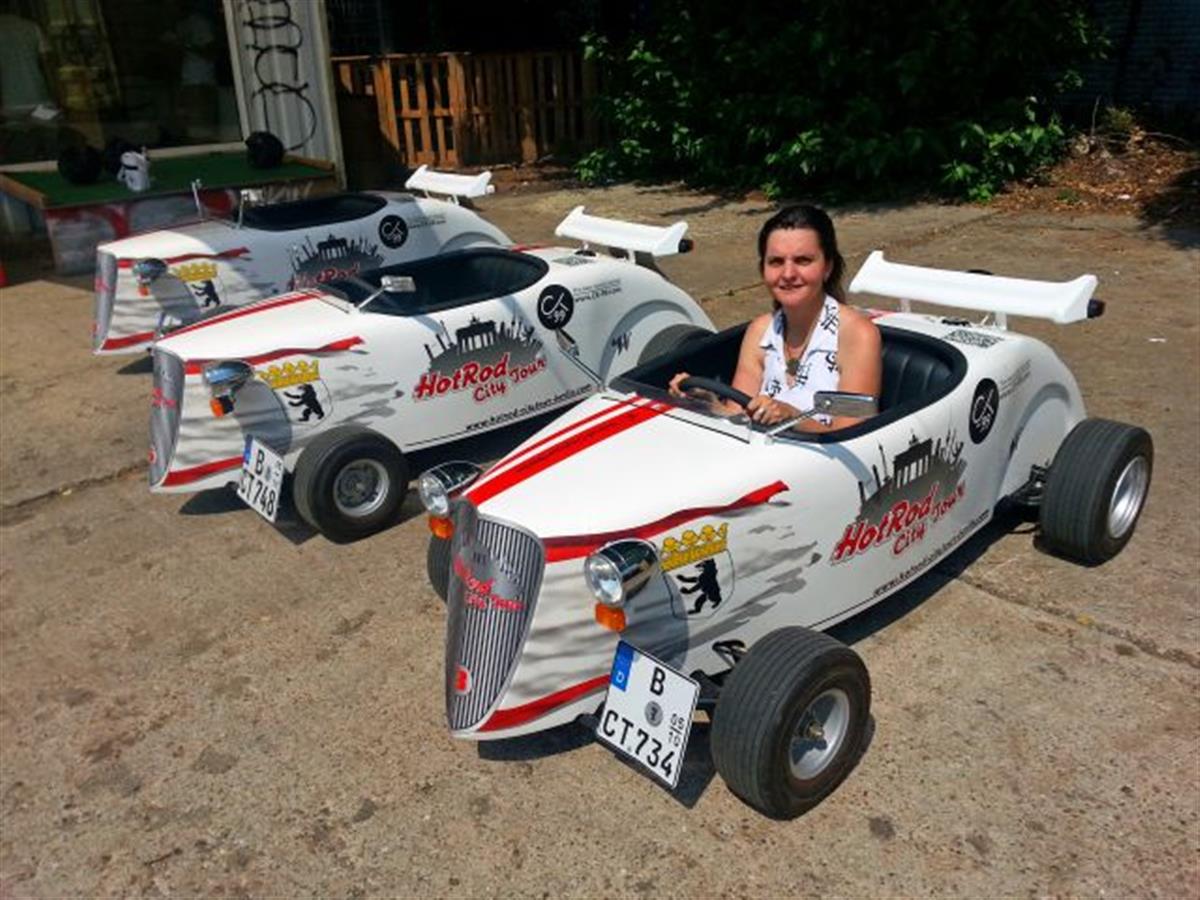 Tom and behind him Jens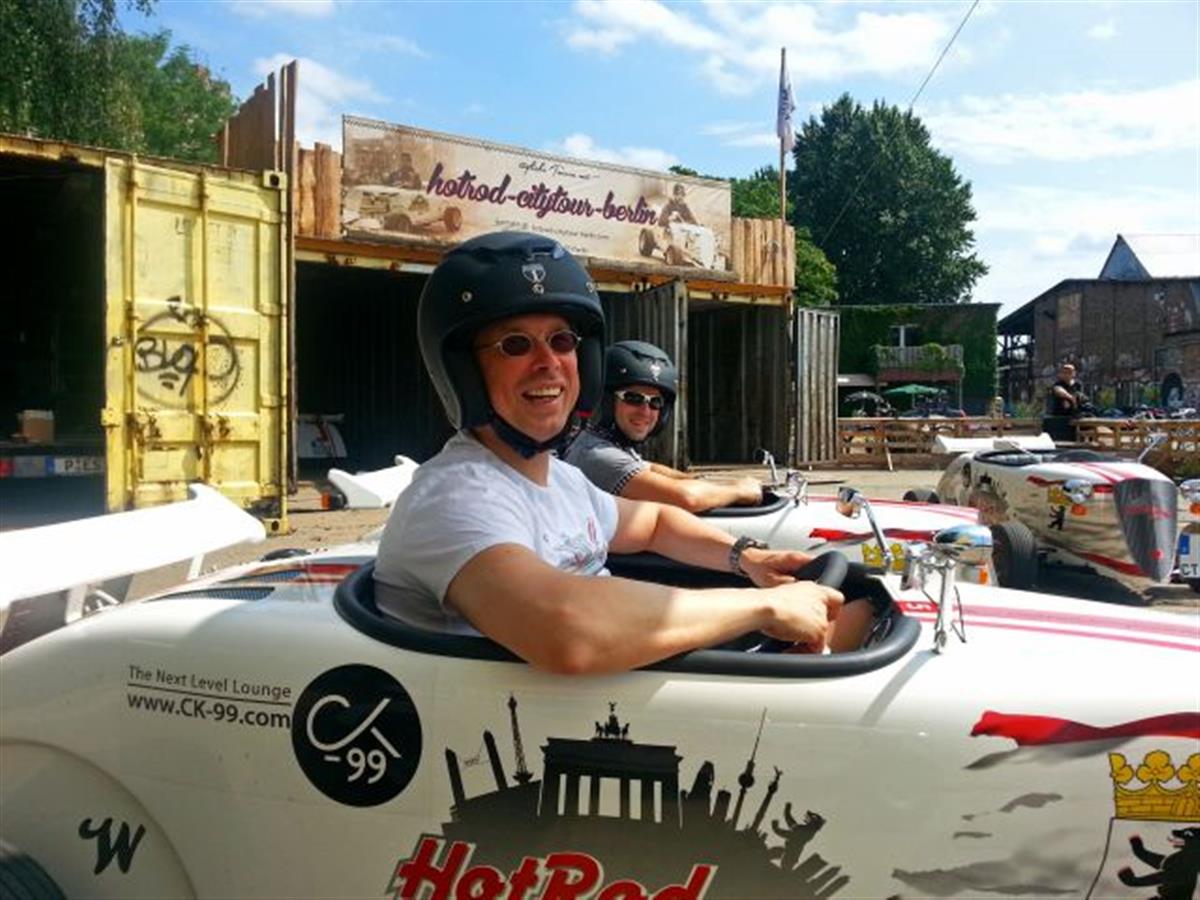 At Alexanderplatz- The challenge is turning left on a crossing where three lanes turn left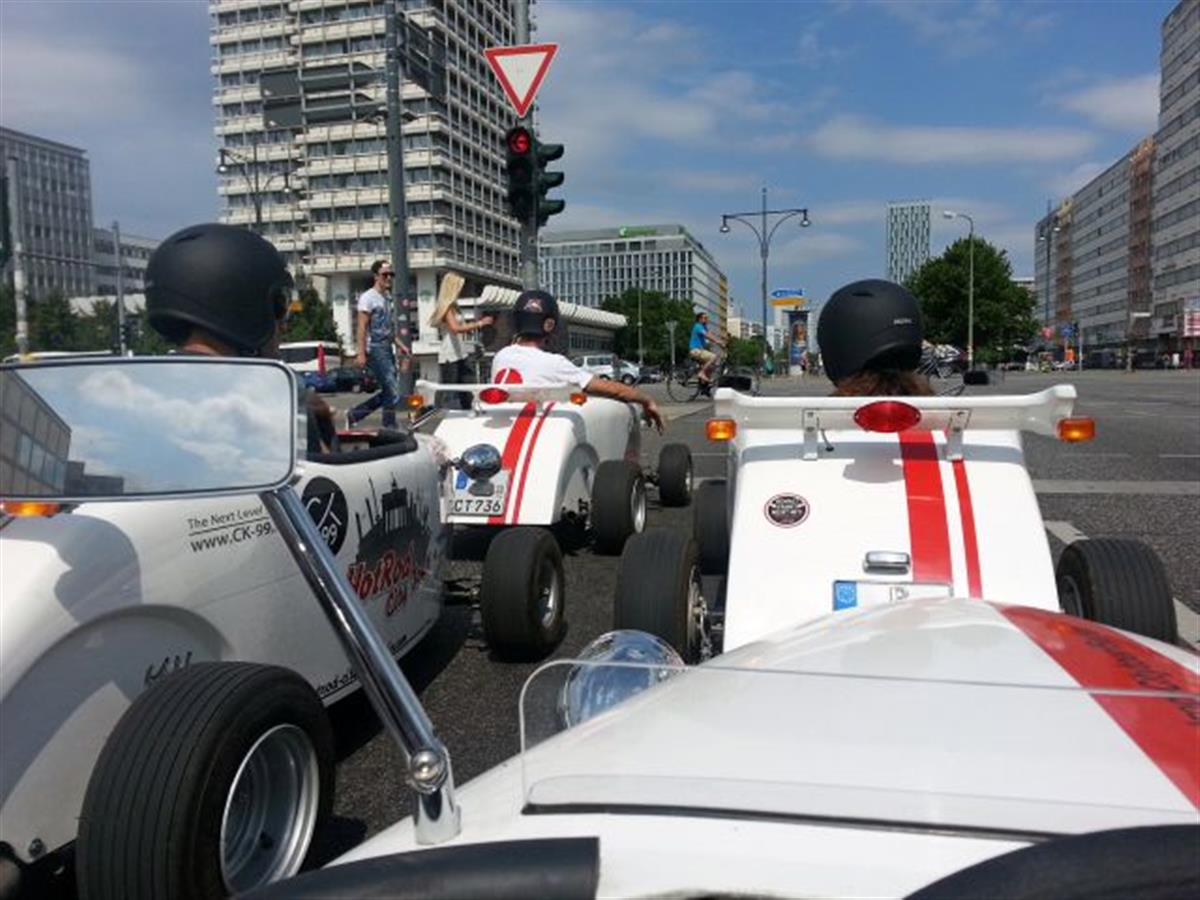 Tom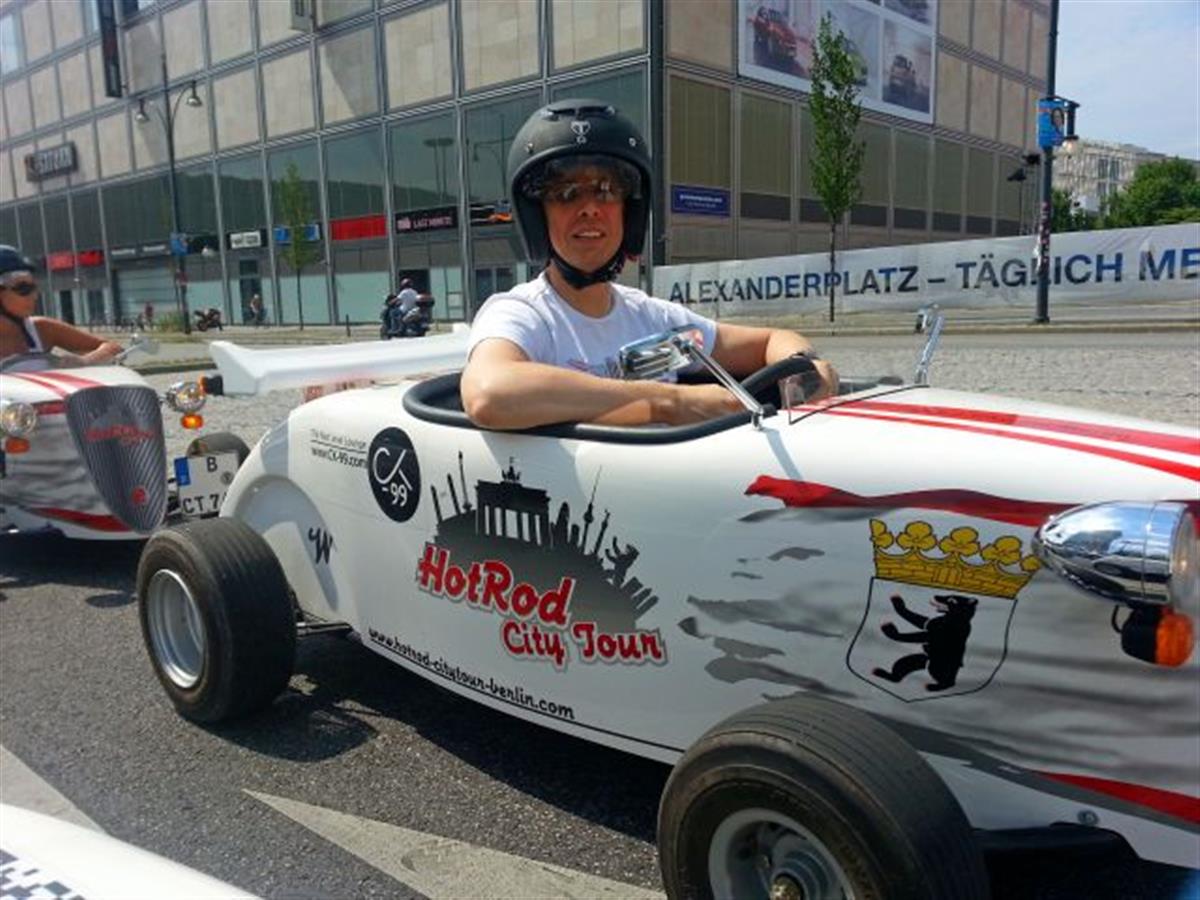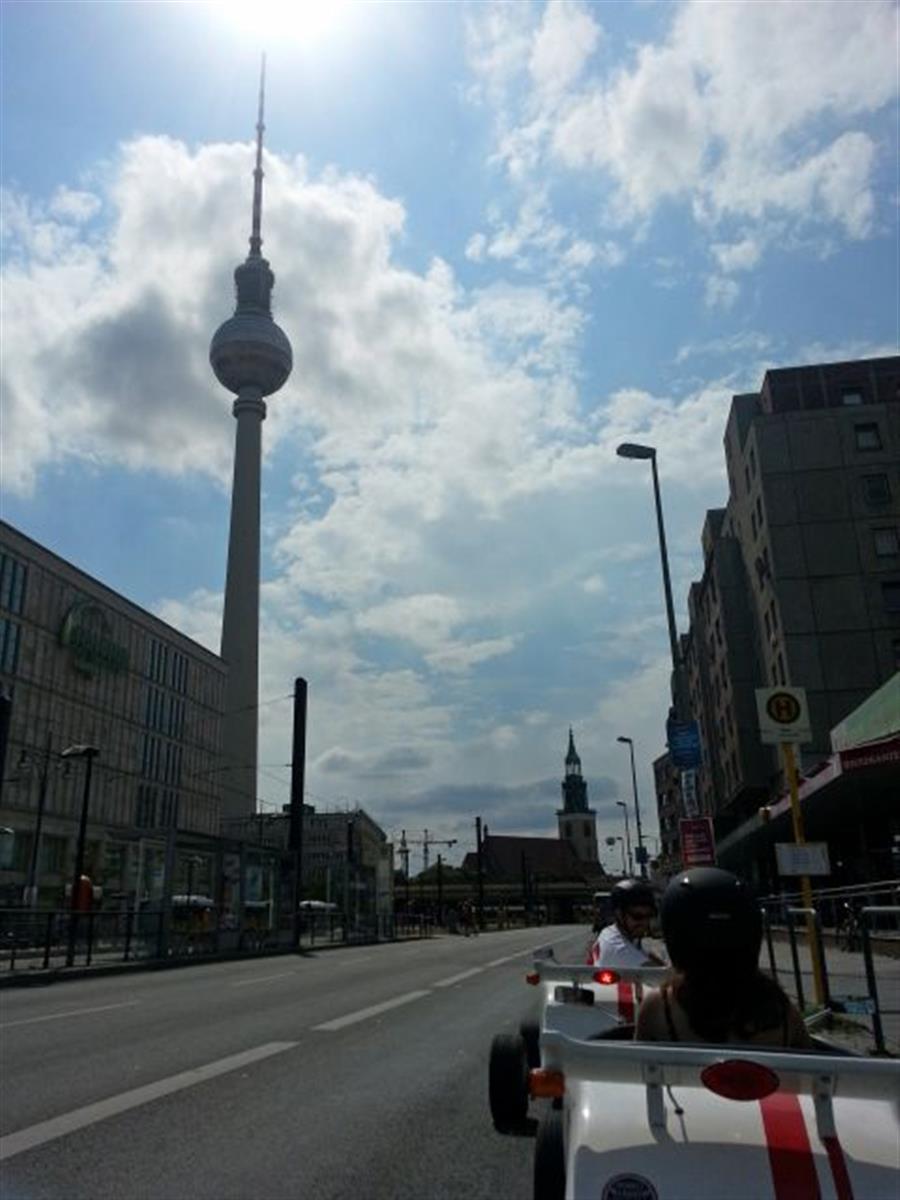 We have a break at a little US-Car-Show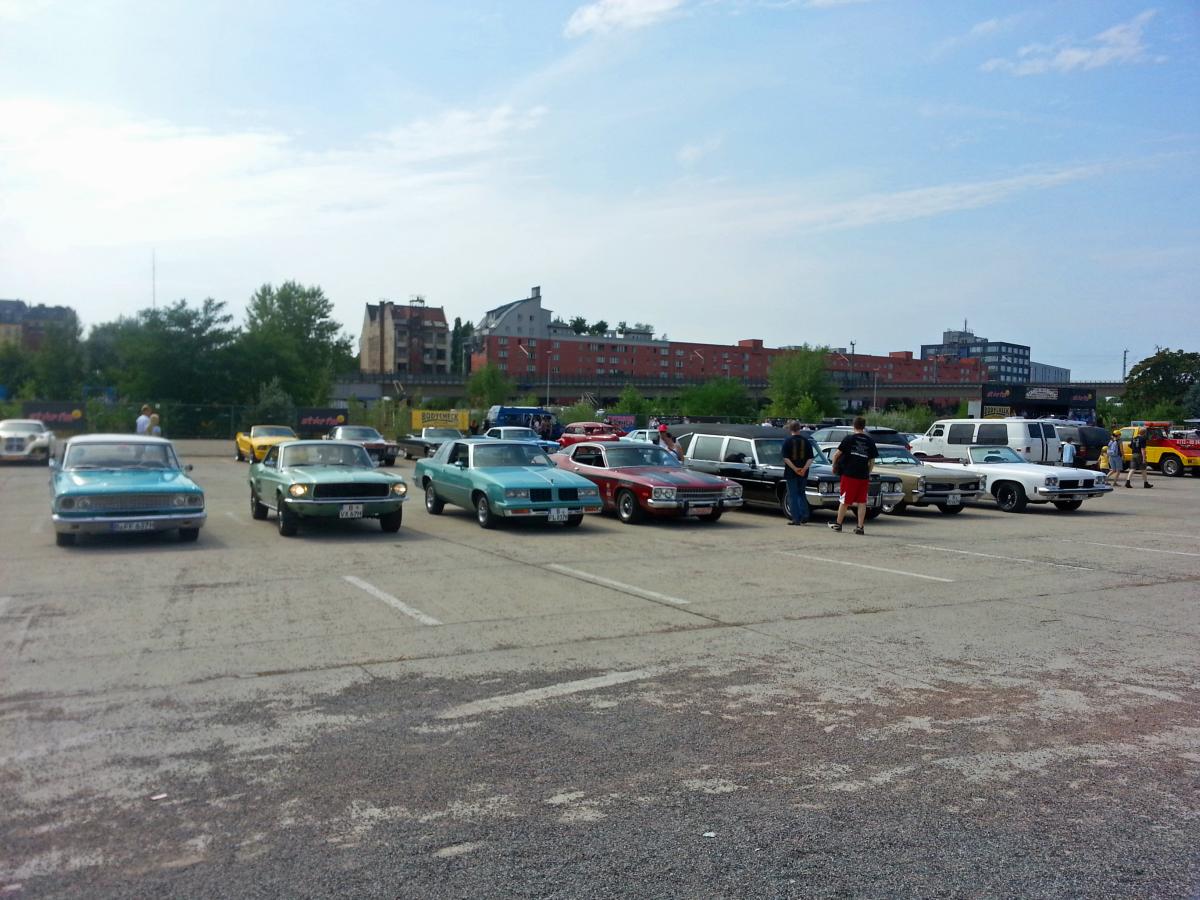 My favorite car compared to a hotrod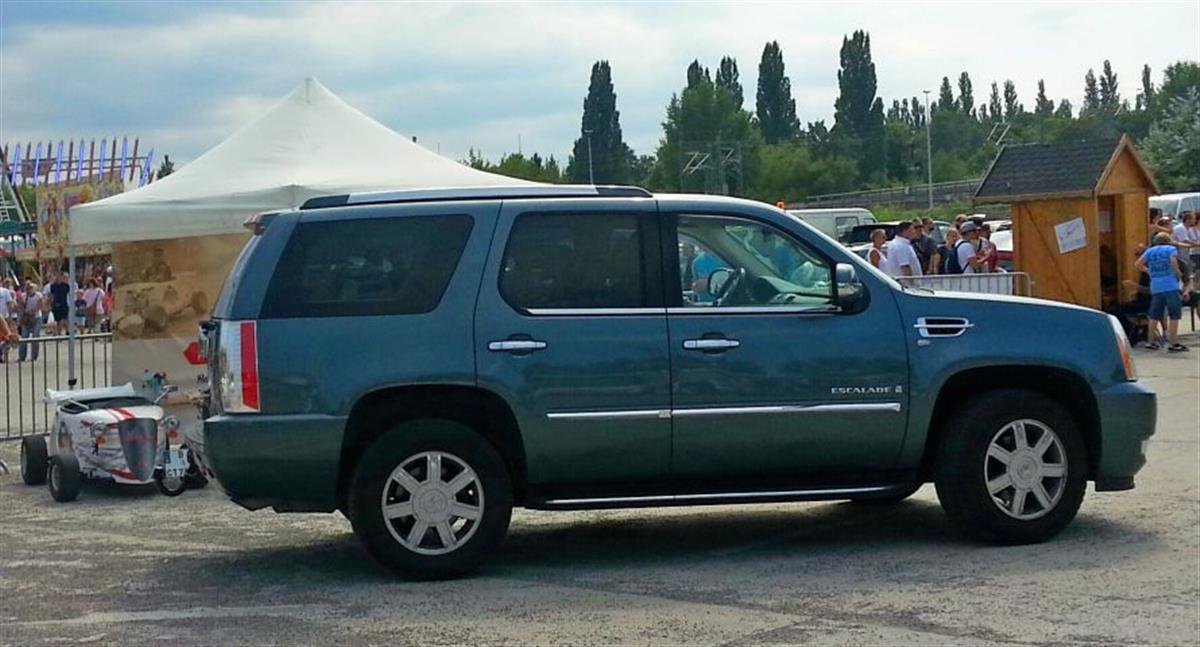 Tom watches the scene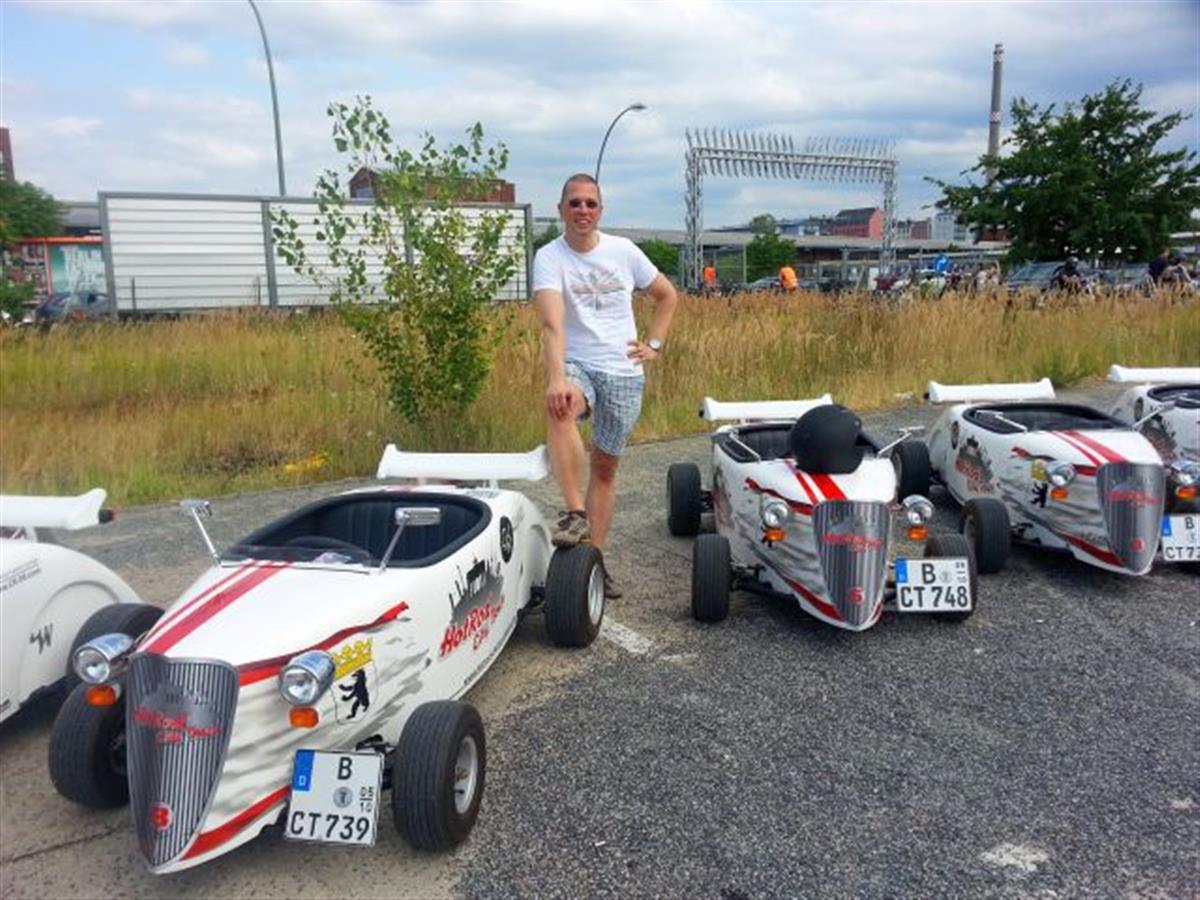 Susanne is happy