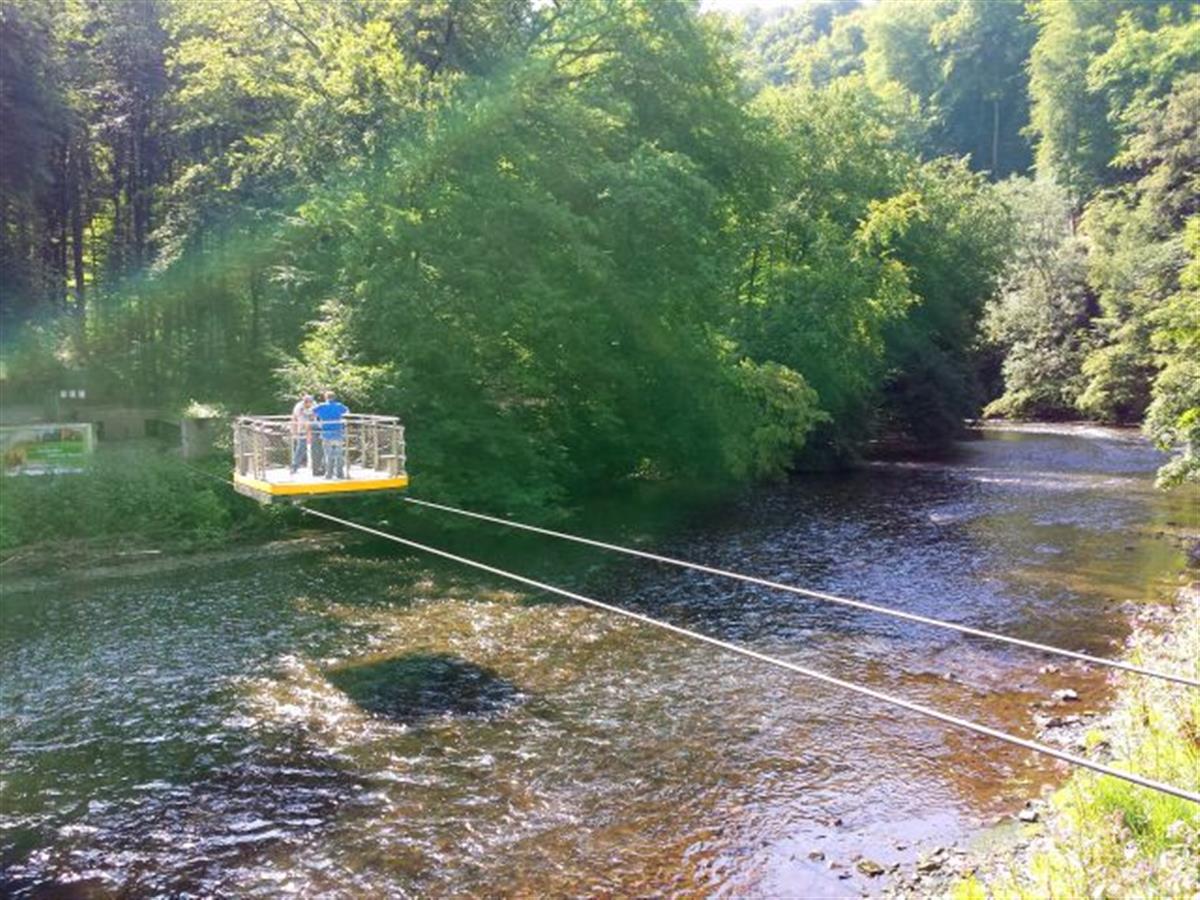 Visit to the Wieden Family in Wuppertal. We do some sightseeing and visit Müngstener Brücke and Schloss Burg in Solingen, an ancient castle where knight plays take place.
The journey to Wuppertal takes me through some scenic areas in Germany. Starting with Harz Mountains, then going through Weserbergland, Sauerland and Bergisches Land.
Brückenpark with Müngstener Brücke (bridge) The bridge is 350 ft high and 1500 ft long and the highest steel grid bridge in Germany.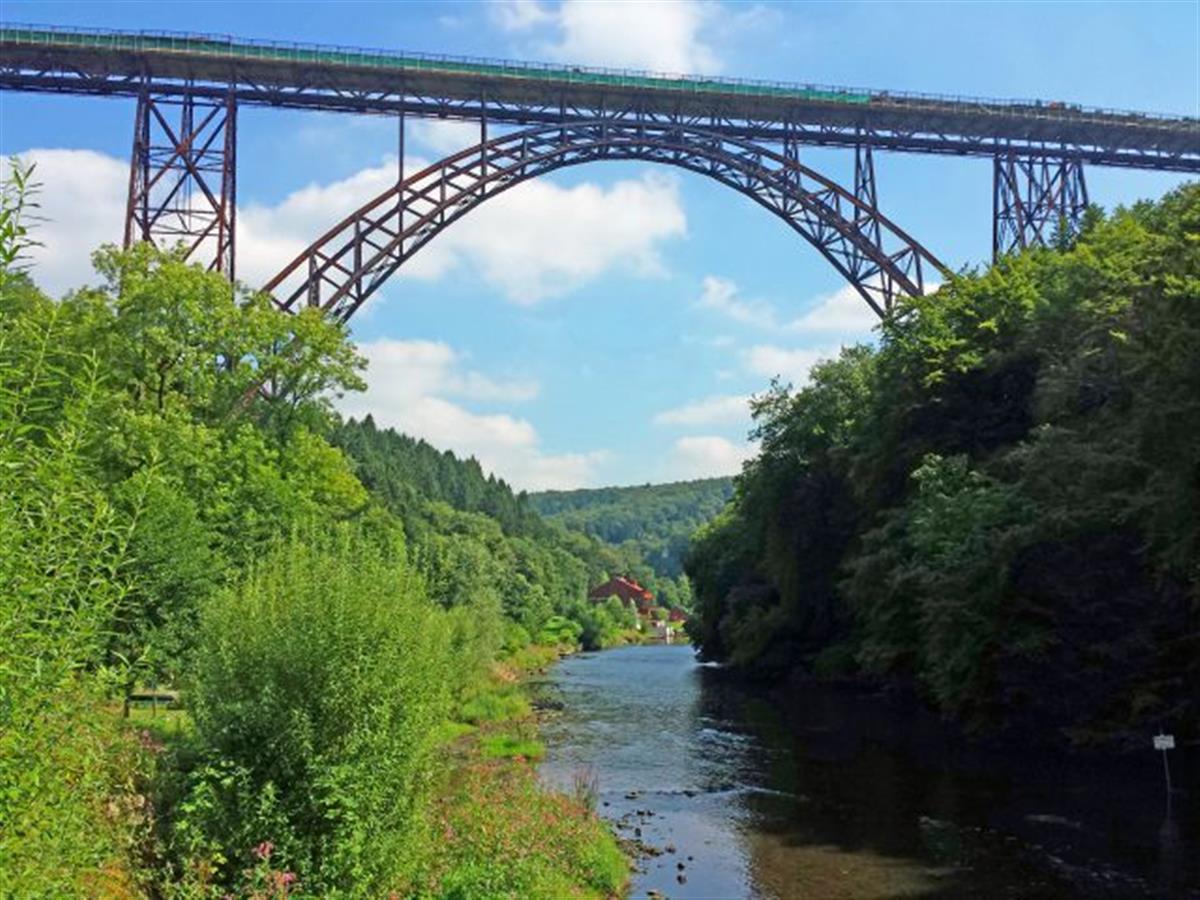 There is a so called floating ferry which gets operated like a handcar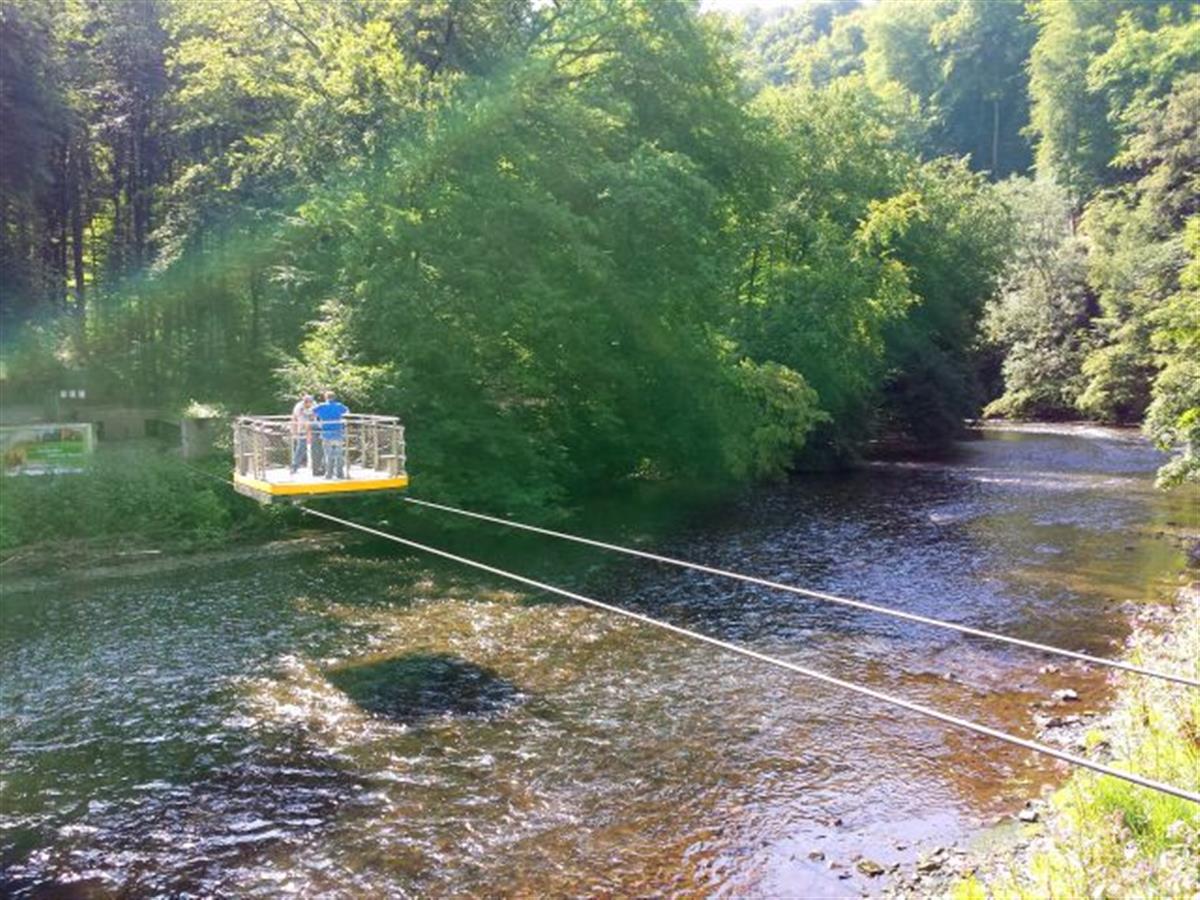 At the banks of river Wupper. Natalie and Dana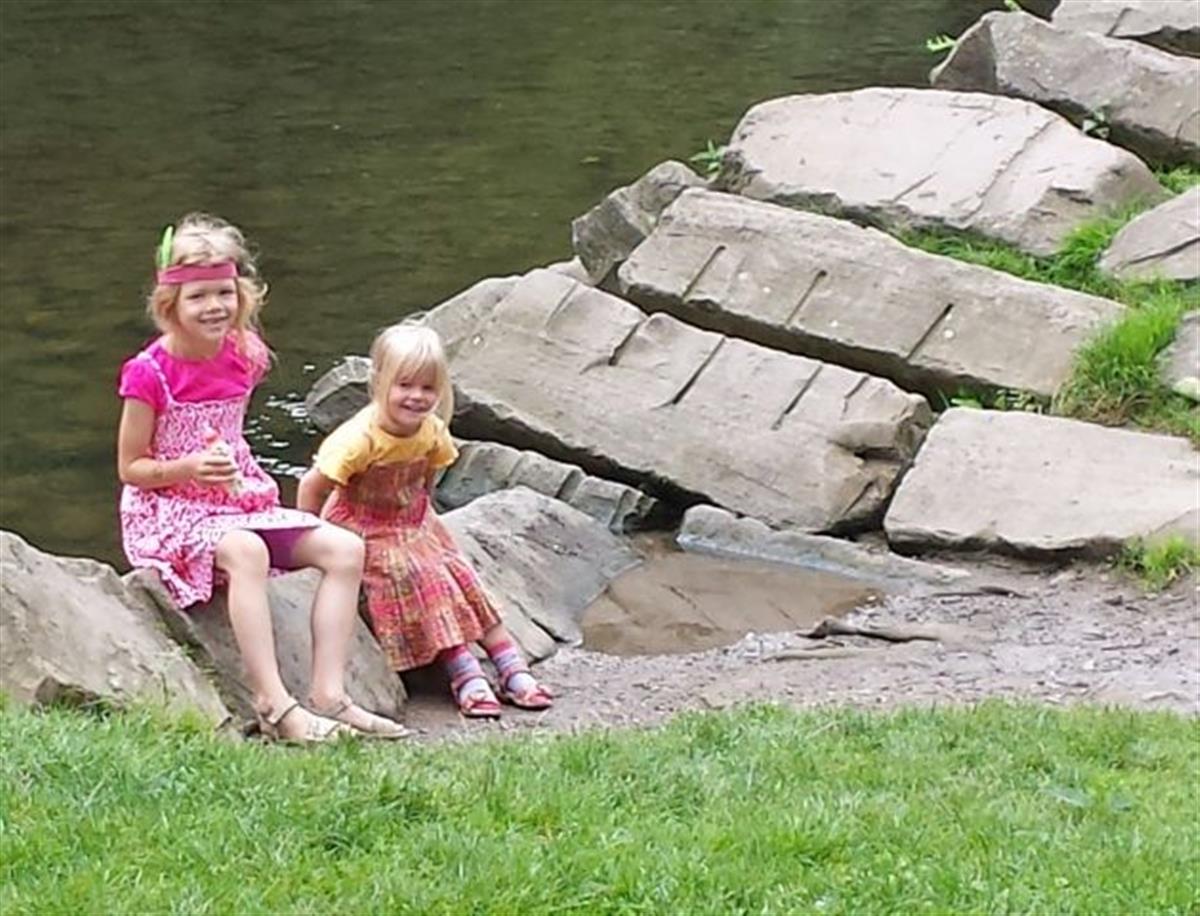 There is a cable car up to Schloss Burg castle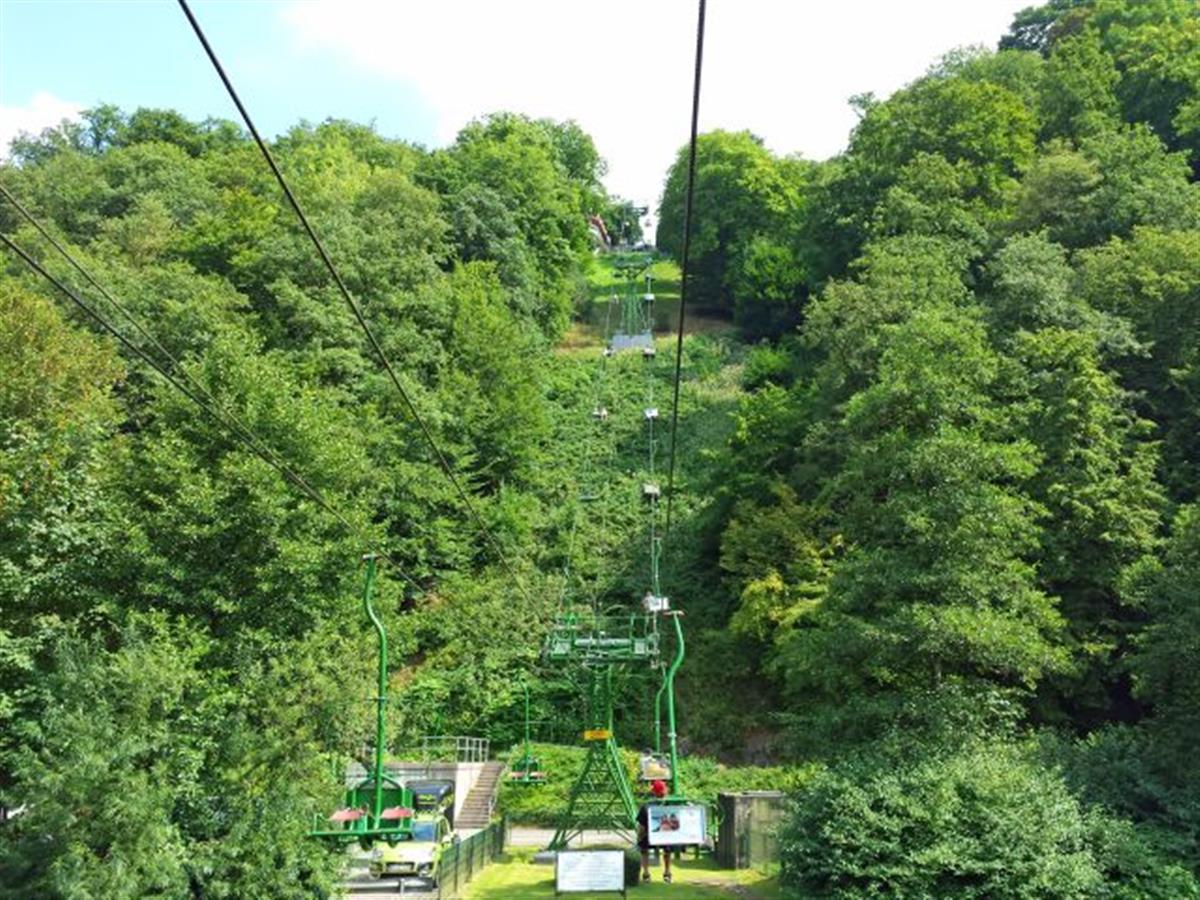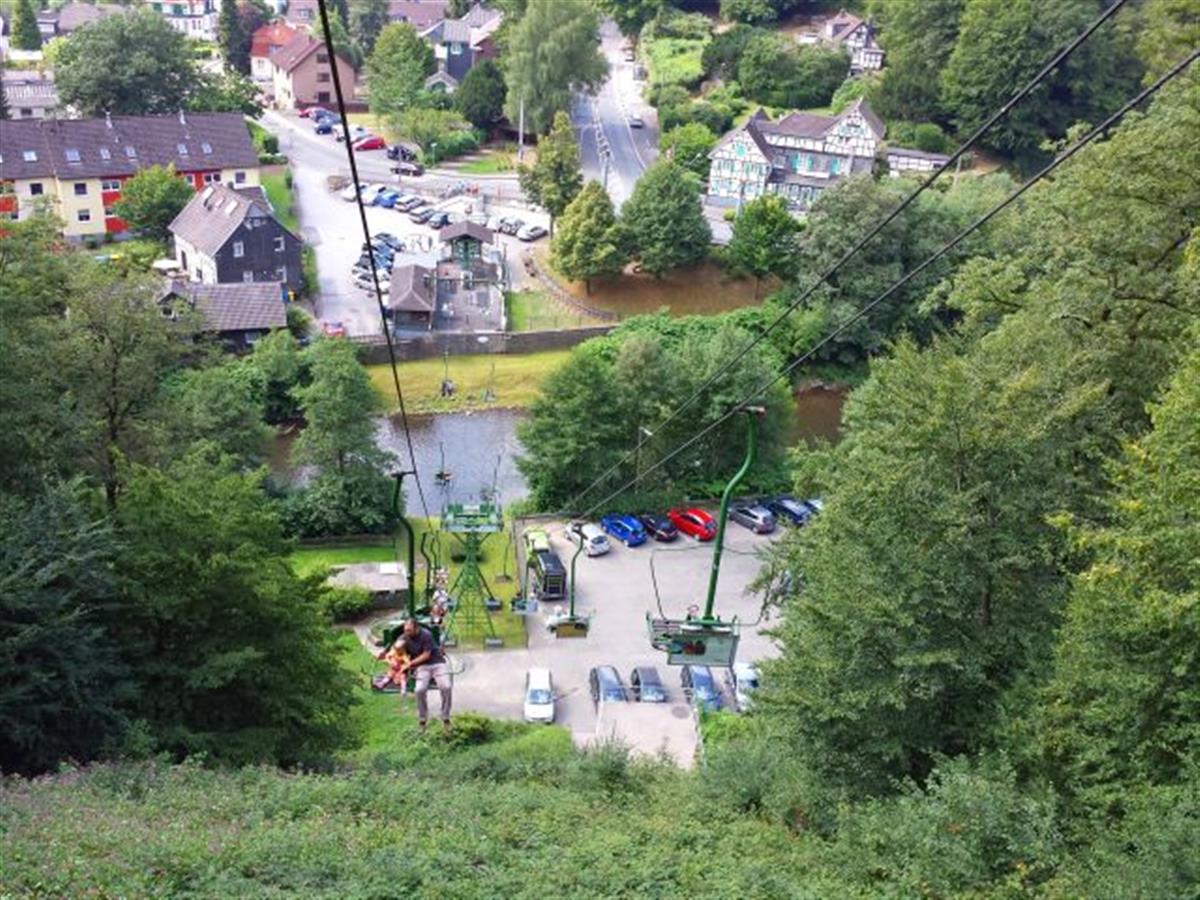 A goat receives us on top.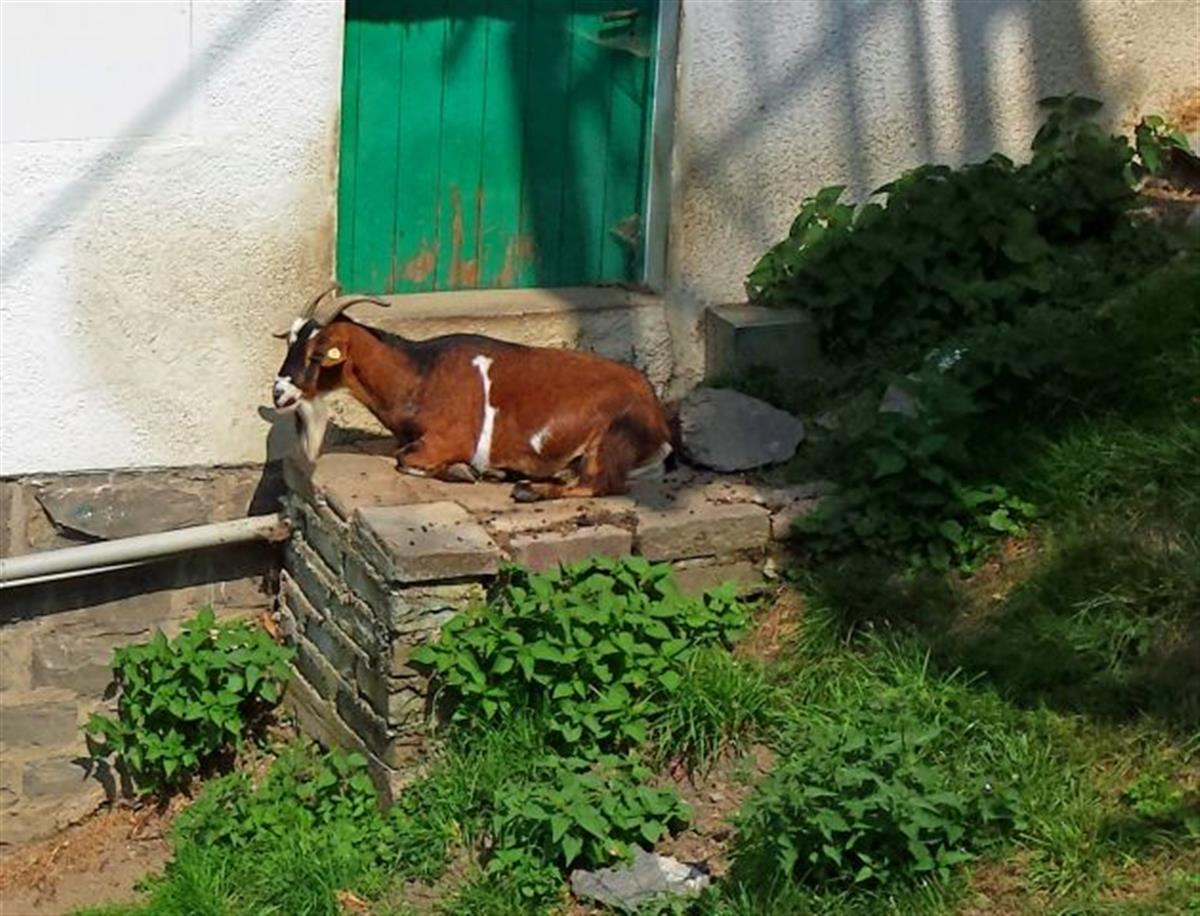 The tower of the castle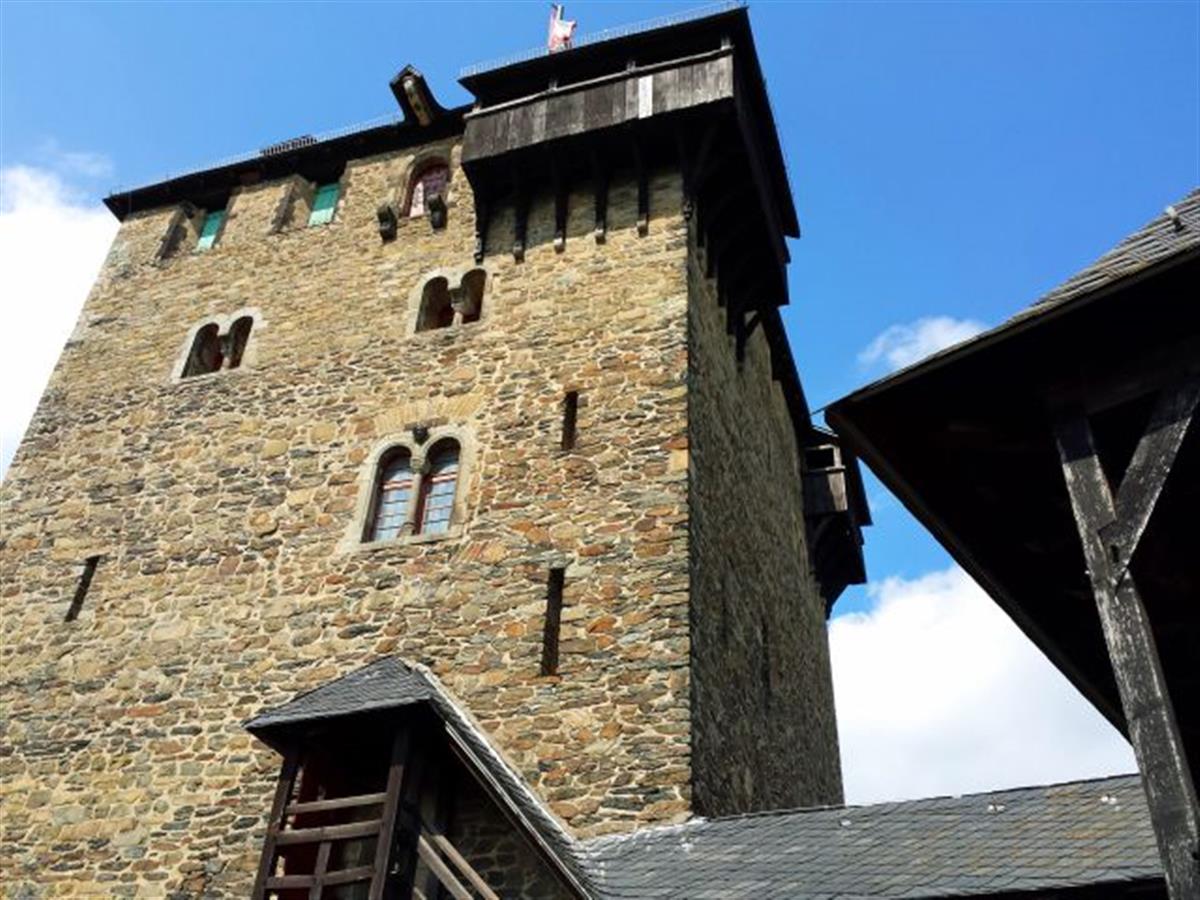 Natalie explores the wall of the castle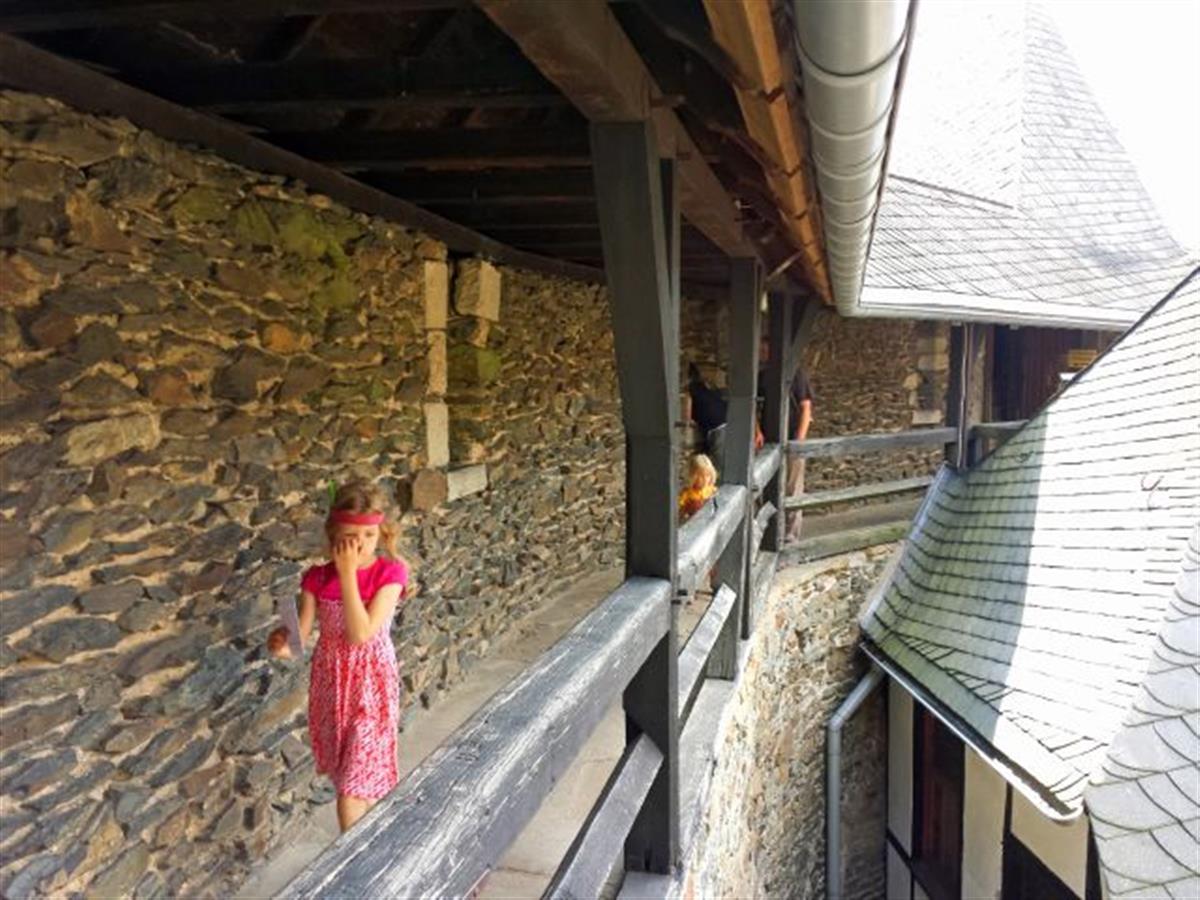 View from the tower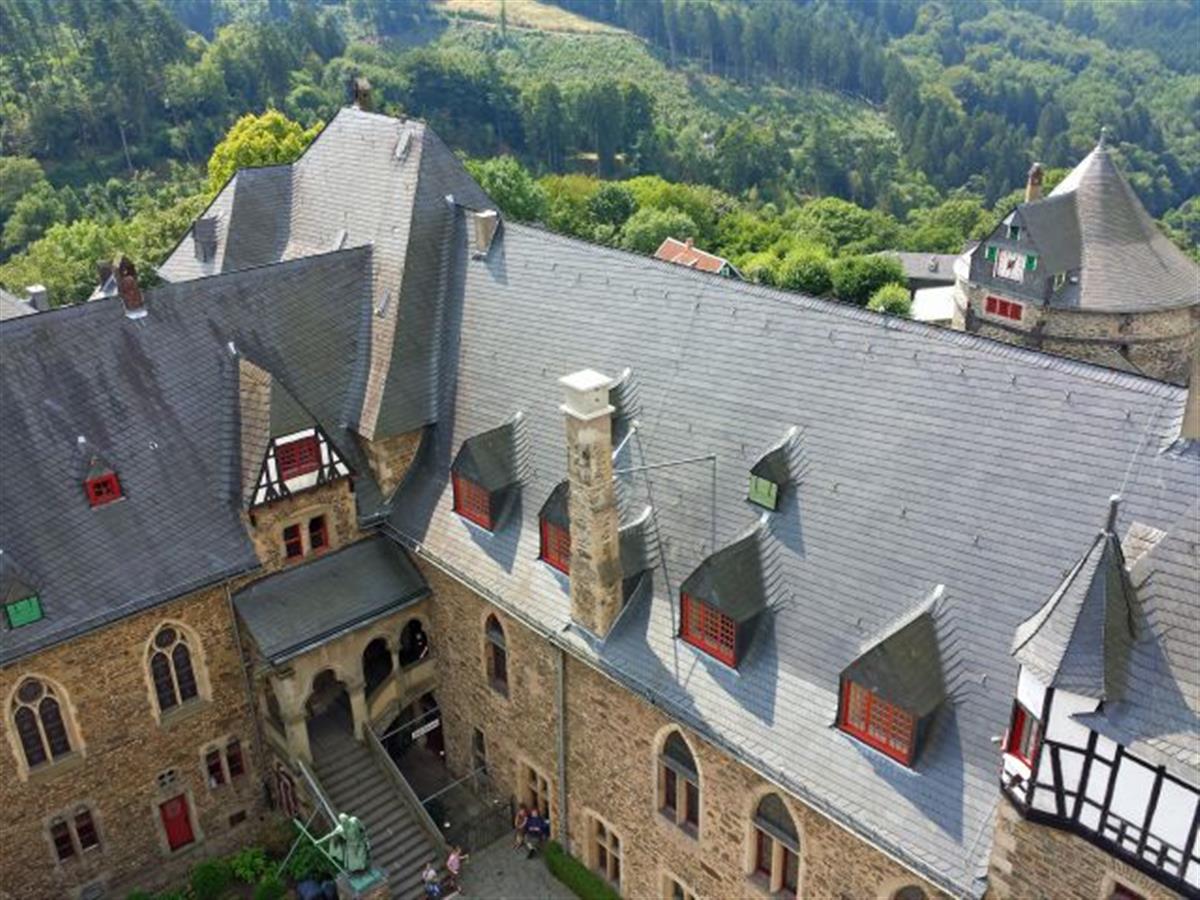 The knight play starts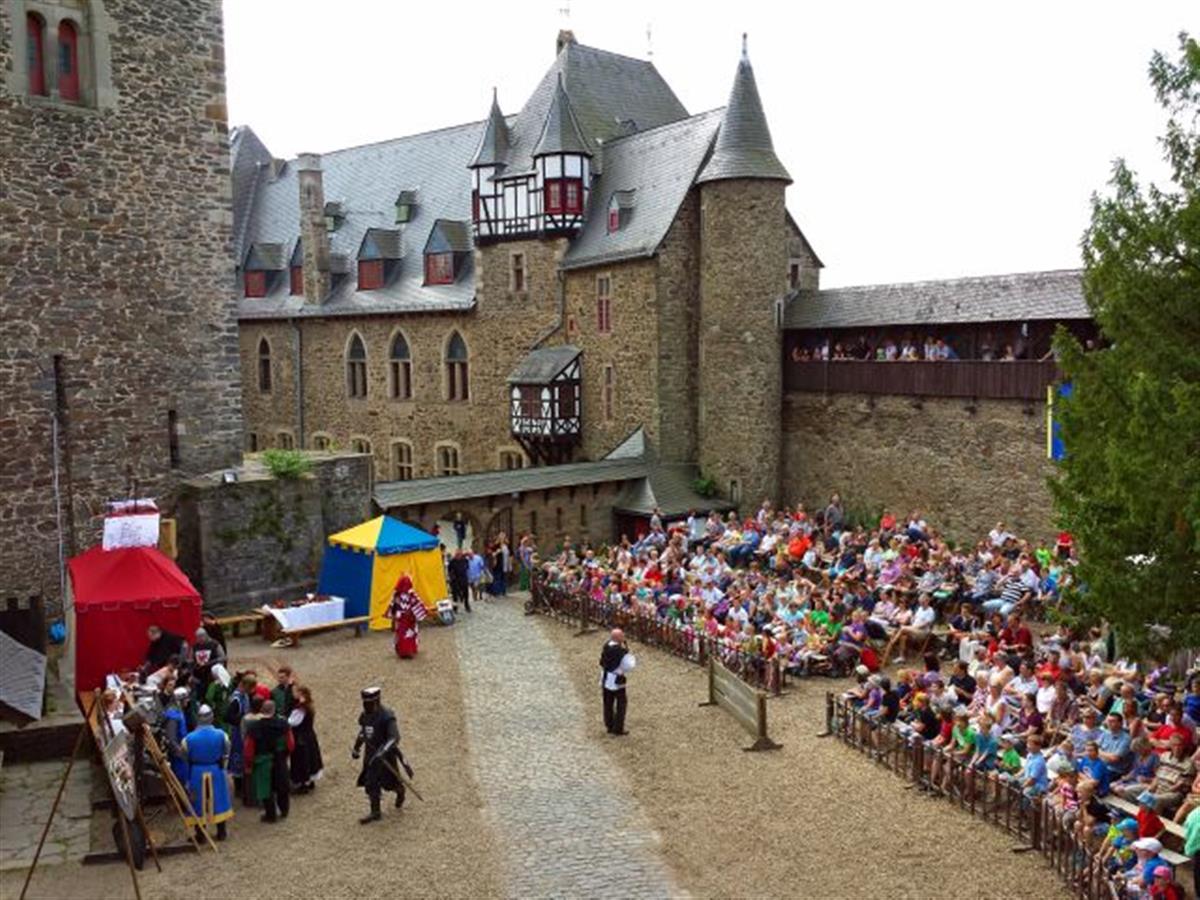 The players

The play starts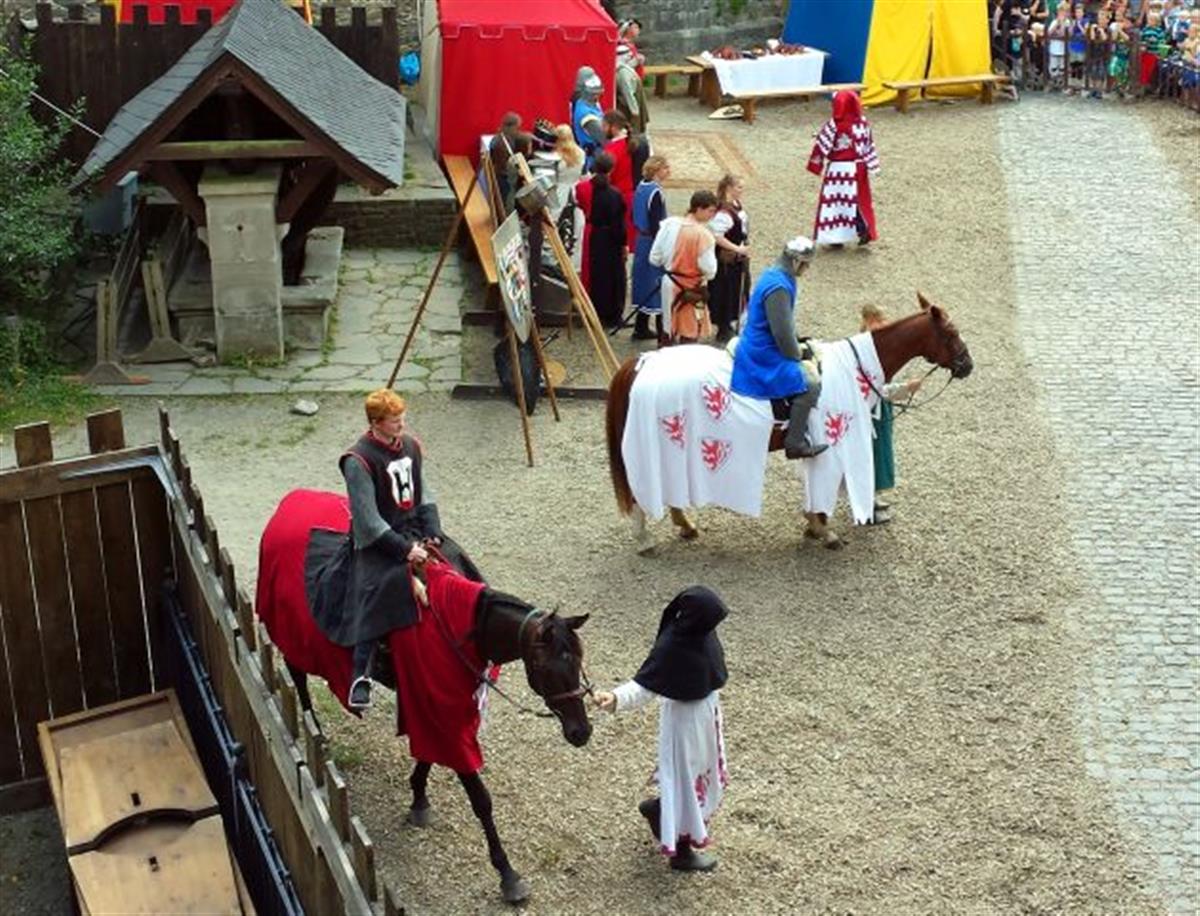 Fighting knights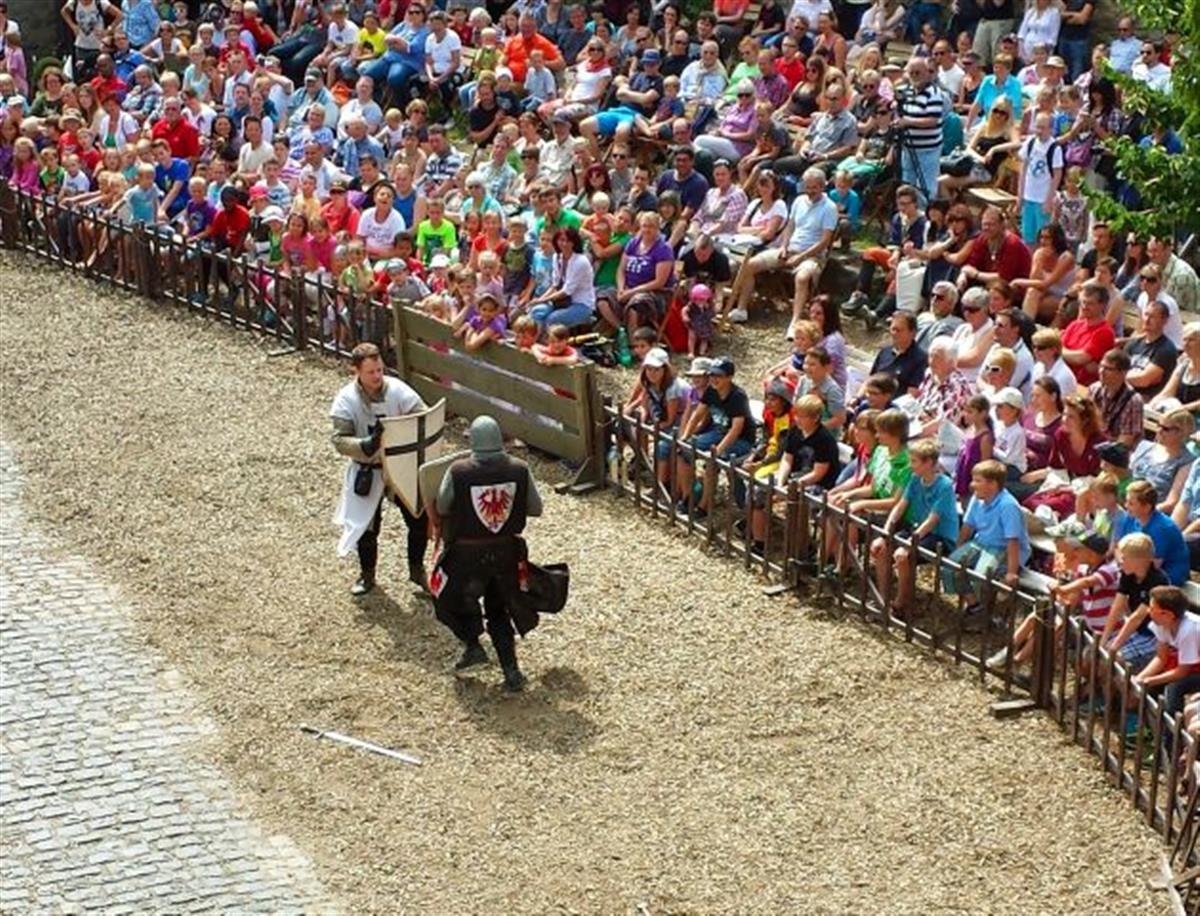 Happy End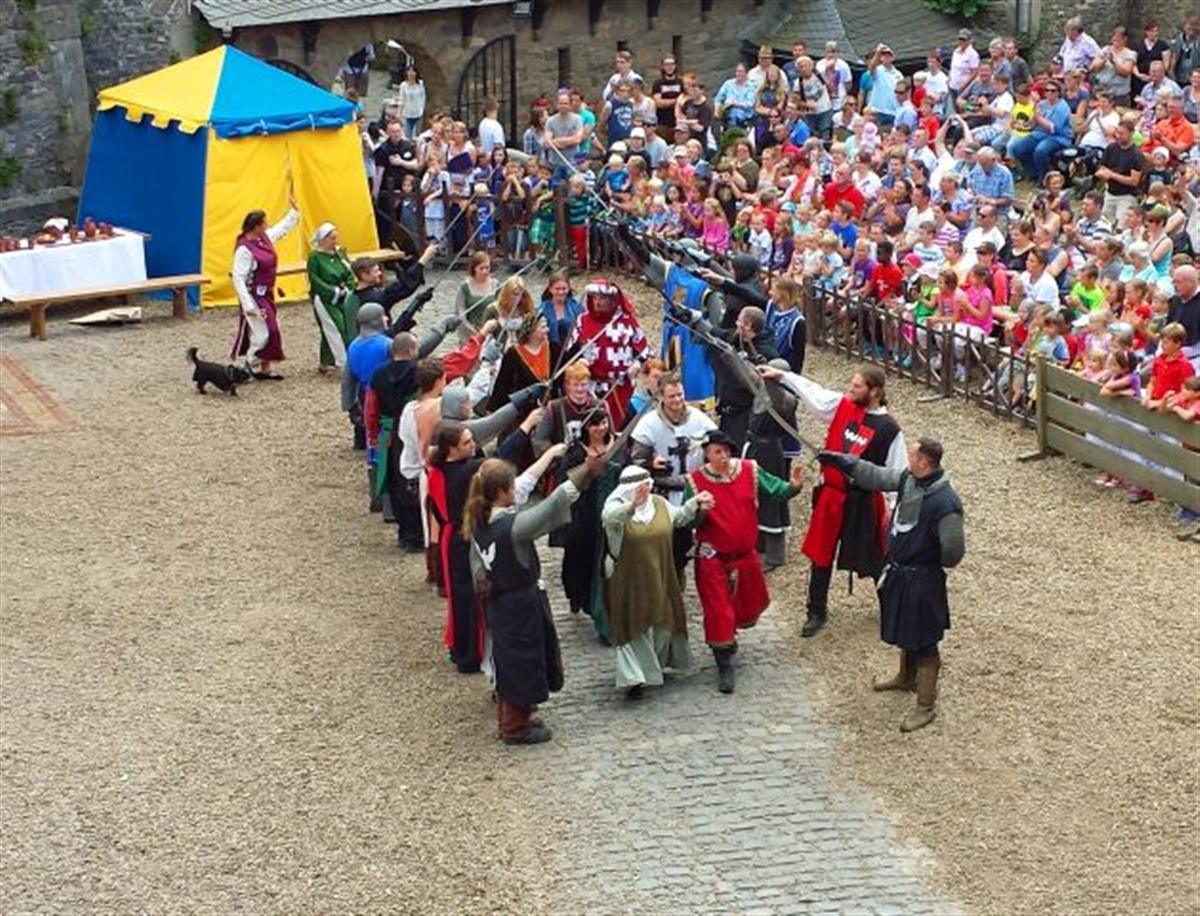 more views of the castle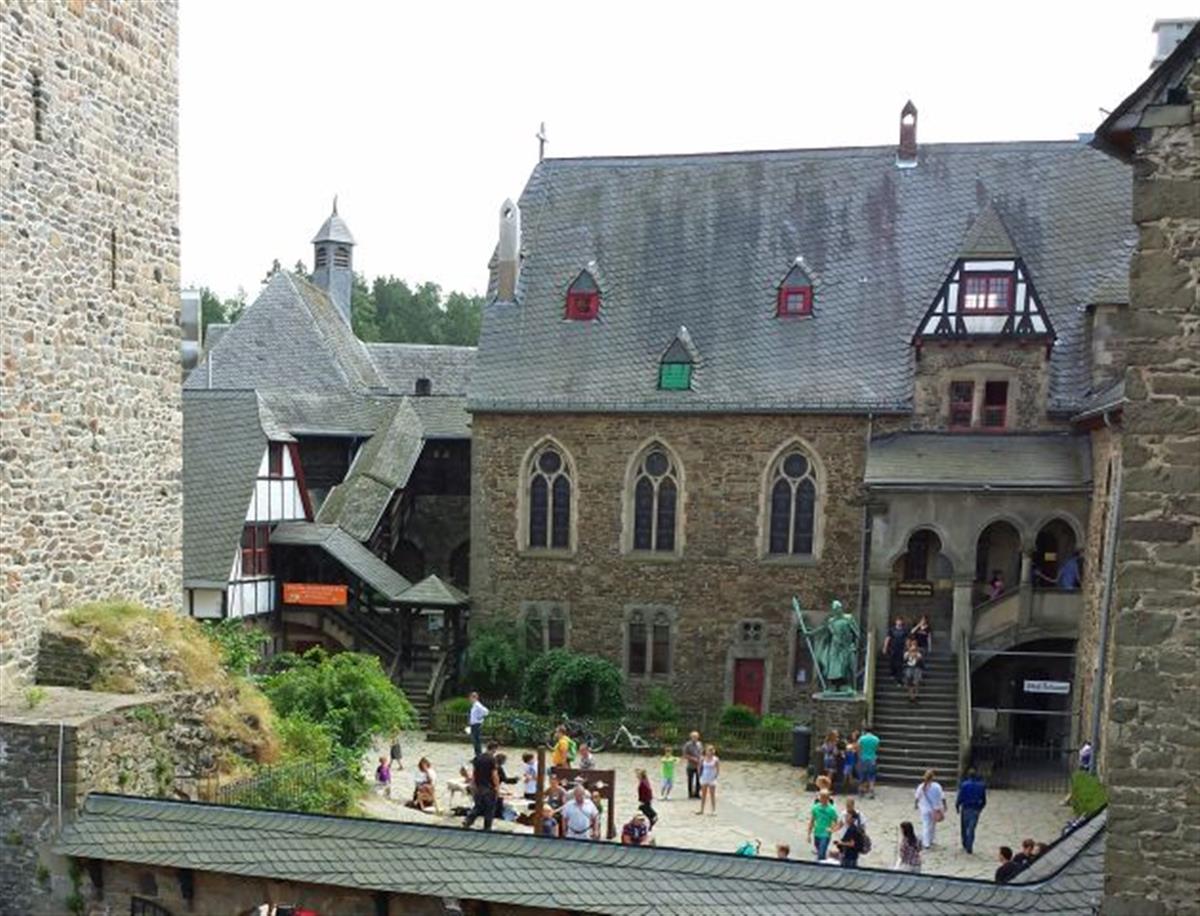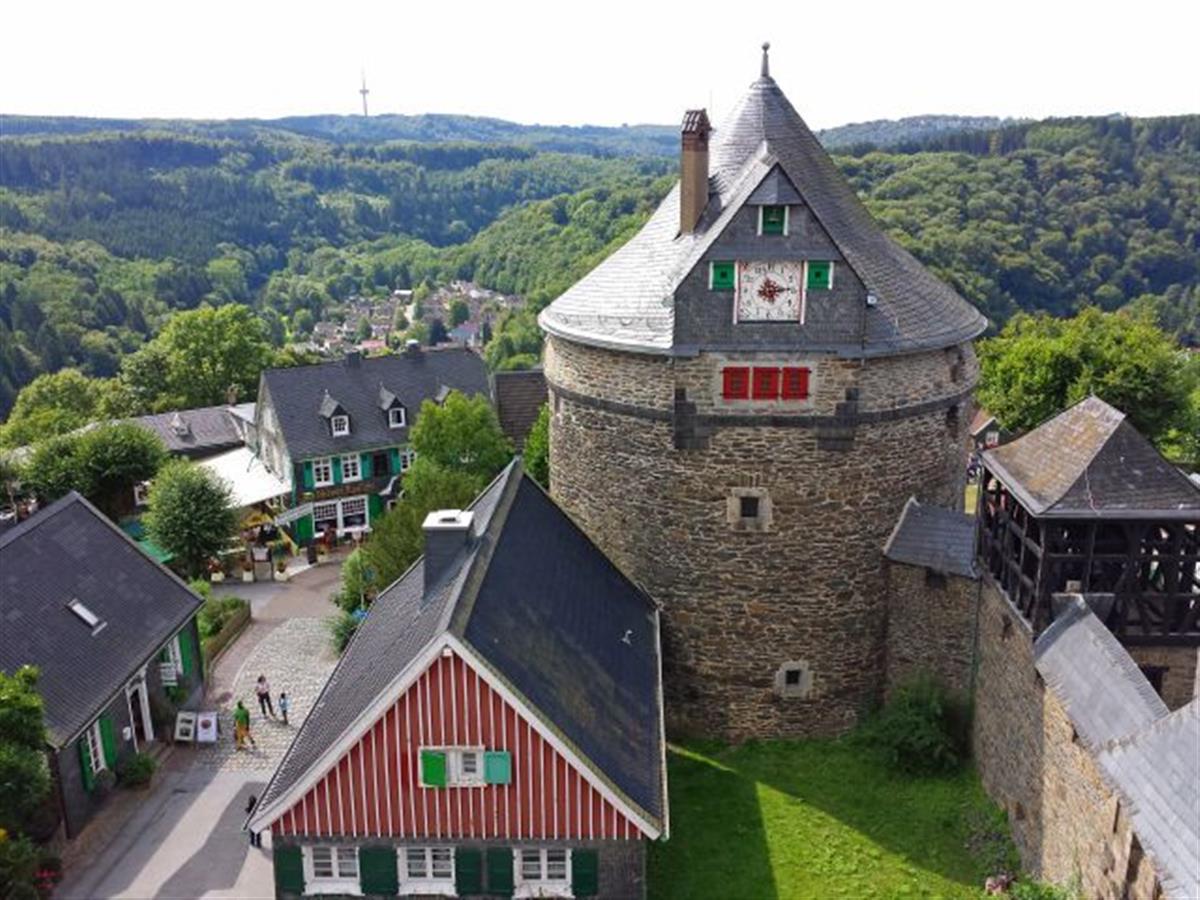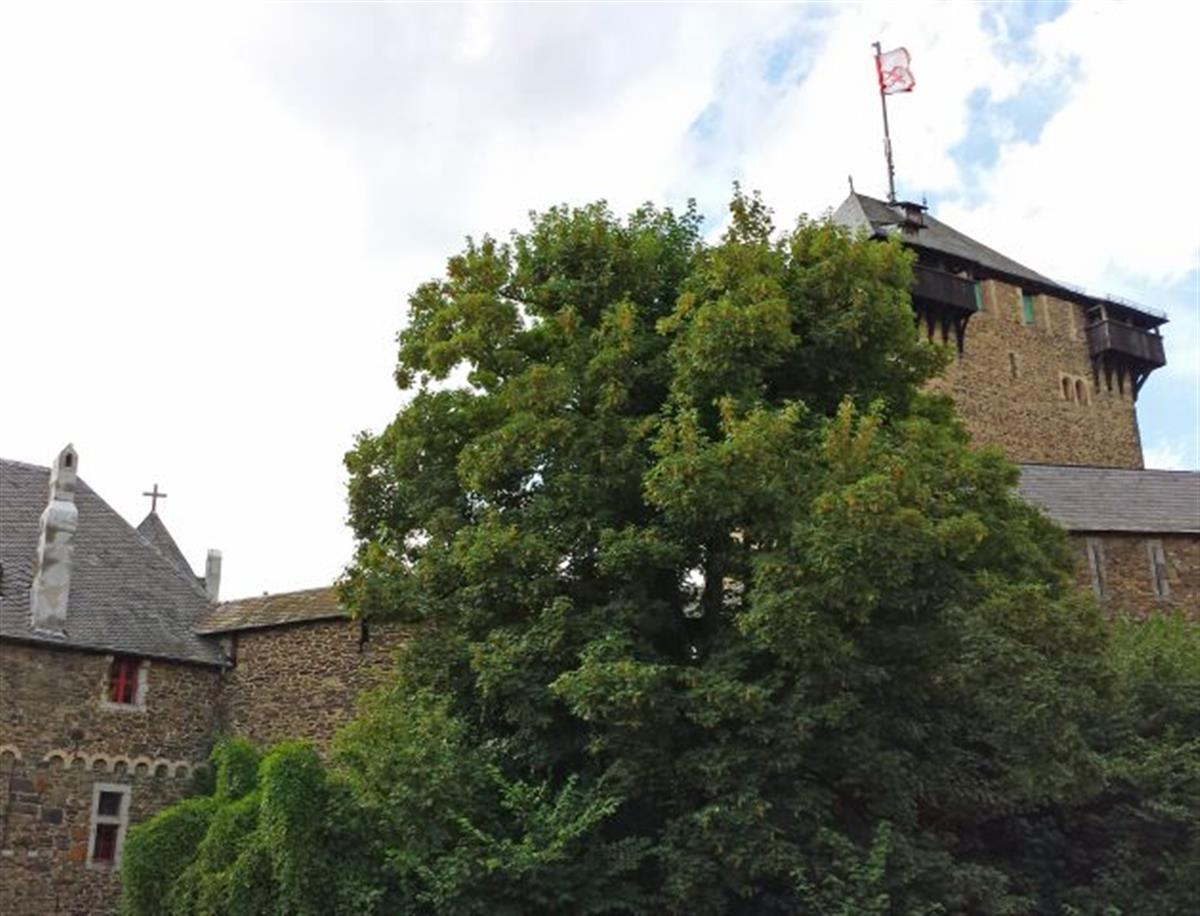 Wieden family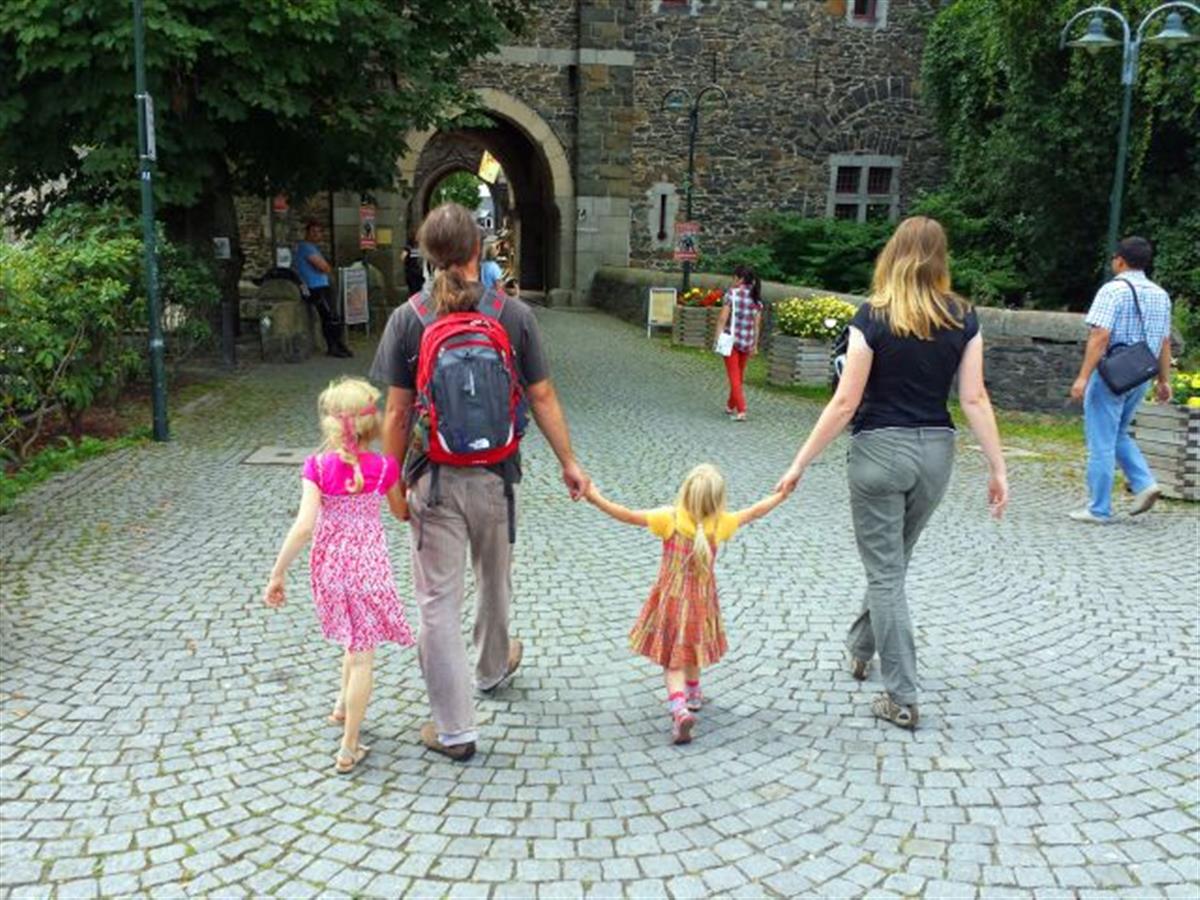 And the view from the cable car to the valley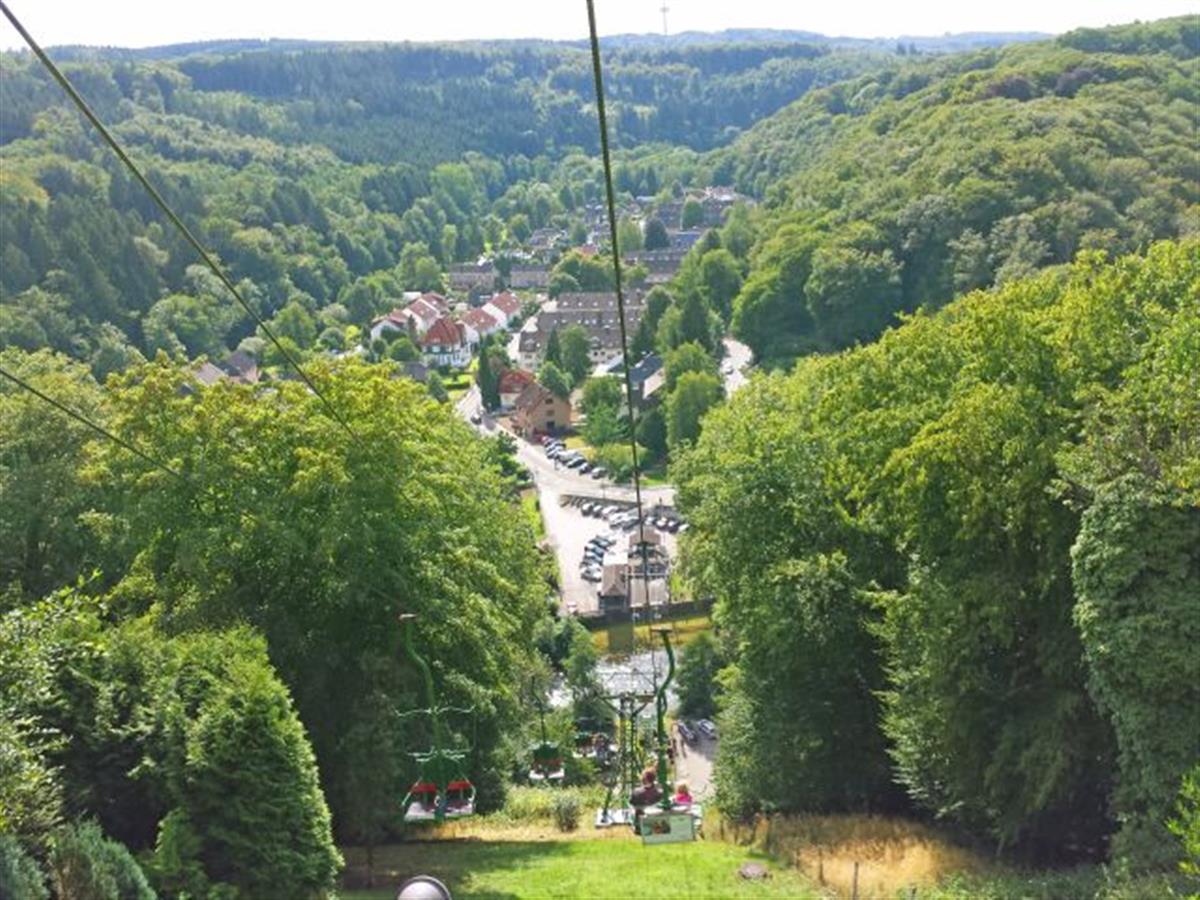 The journey back to Berlin is another good ride.