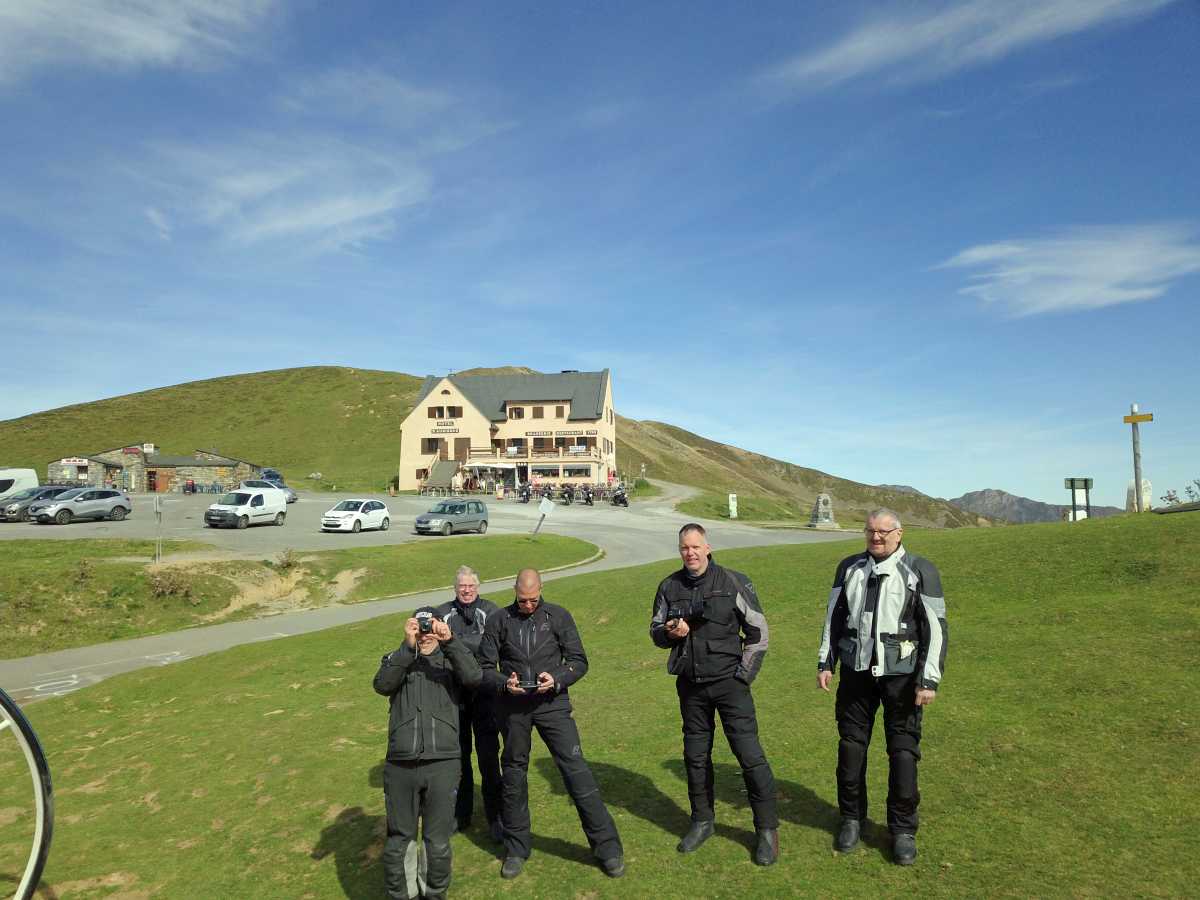 In the Pyrenees again. And again a nice tour with Marcellus and Extreme-Tours.
End of September promises nice and to too chilly weather. And the Pyrenees promise empty roads, breathtaking views and good Spanish and French food.
We ride 1430 miles (2300 km) in six days and climb 29 miles (47 km).
Riders are Marcellus, Achim, me (Tom), Marcus and Beat.