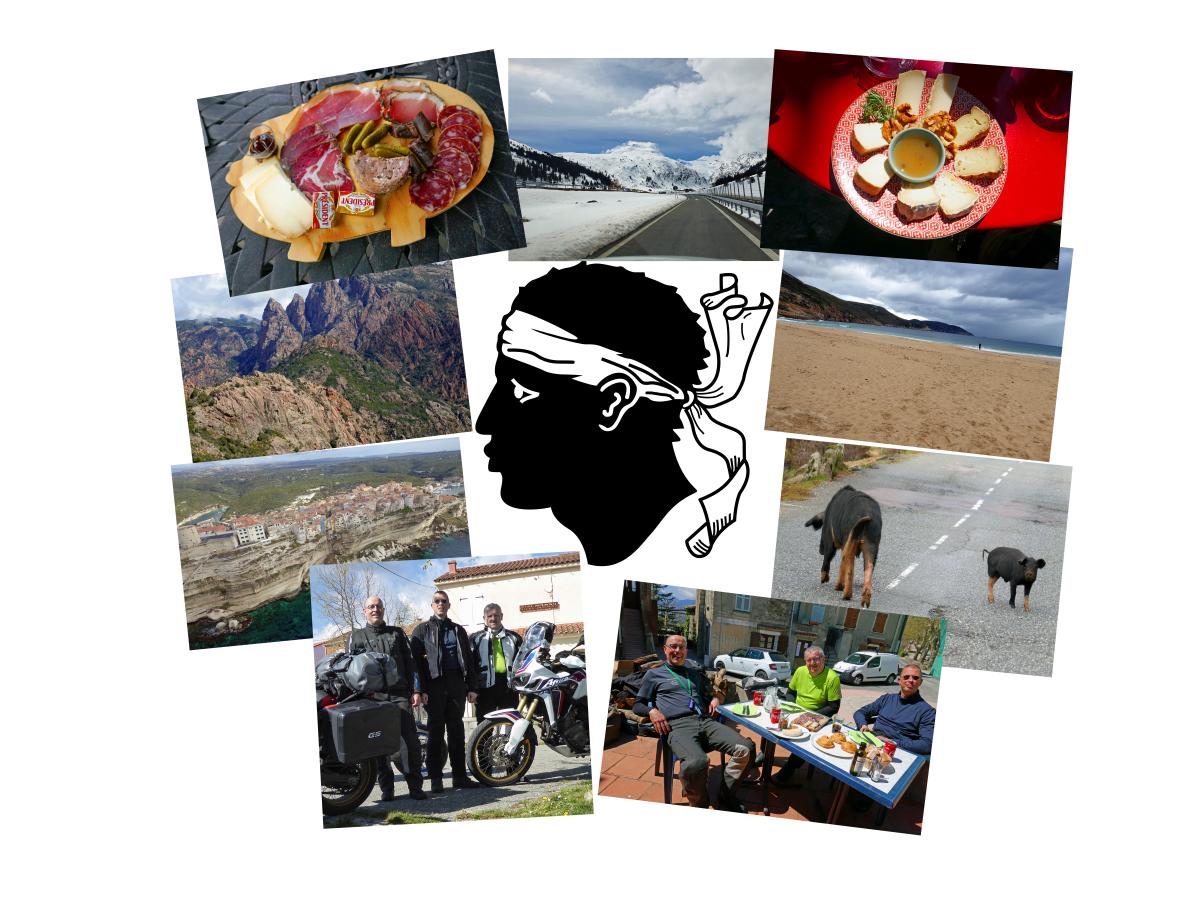 Corsica in April like I did last year.
This time I am on Extreme-Tour(s) with Beat and Marcellus.
Before Easter it is calm on the island but spring is in full swing.
Weather is mixed. We have very cold temperatures on top of the mountains and we have frequent rain showers. But there is some sunshine in between and at the shore we have spring like warm temperatures.
On six days we travel almost 1200 miles on the island and enjoy scenery, food and riding.