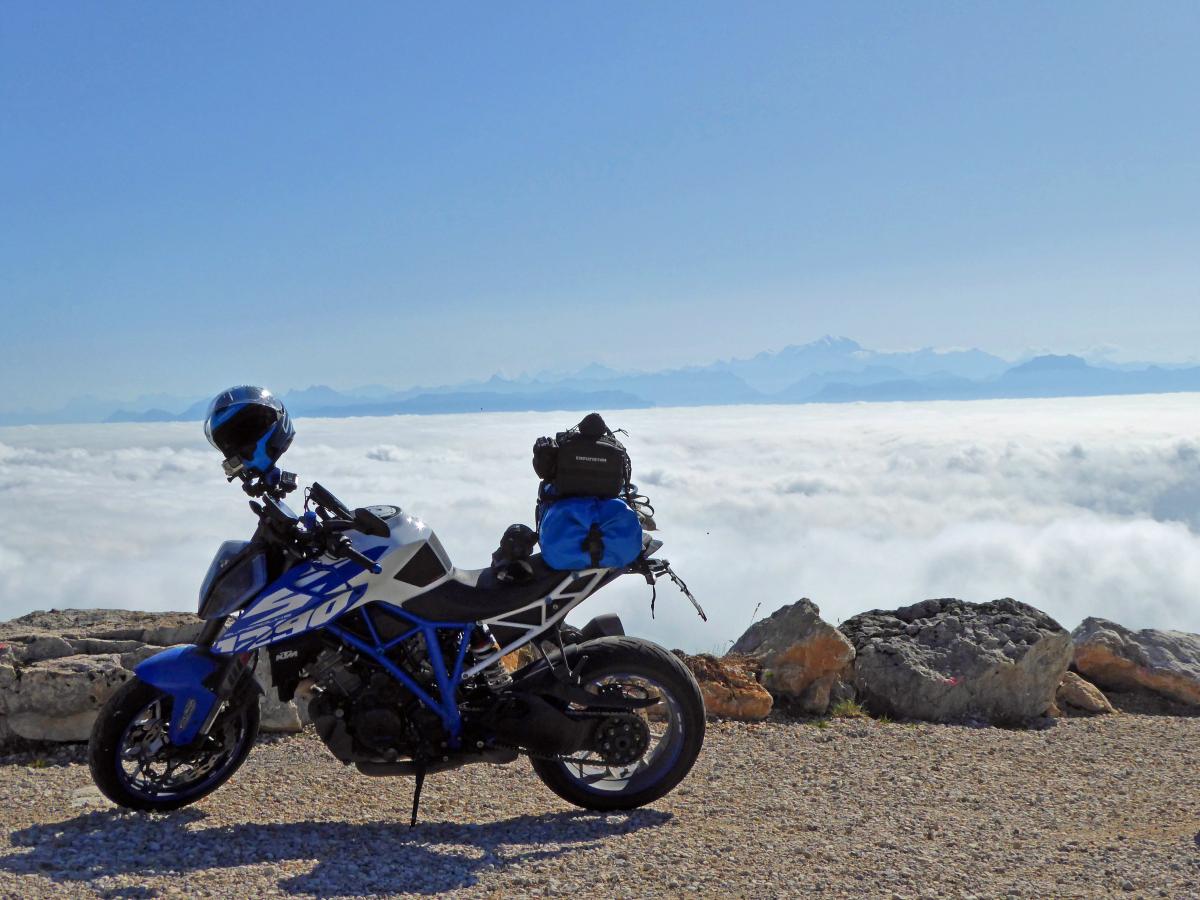 And again the Alps in Southern France. And again with Marcellus and Extreme-Tours. We have reverted the routes and we look forward to complete new views next to familiar places and beautiful well known views.
Then I went to Wuppertal to visit friends before I proceed into the Eifel mountains to seek some scenery. And I attended a training on Nürburgring Norschleife race track.
I did in total about 7000 km (4300 miles) of which 800 km (500 miles) on Nürburgring Nordschleife.
I had some technical issues again. The radiator started leaking during the tour. Supported by Marcellus and KTM Motorradsport Schmitt I made it save home and got the radiator replaced in between.