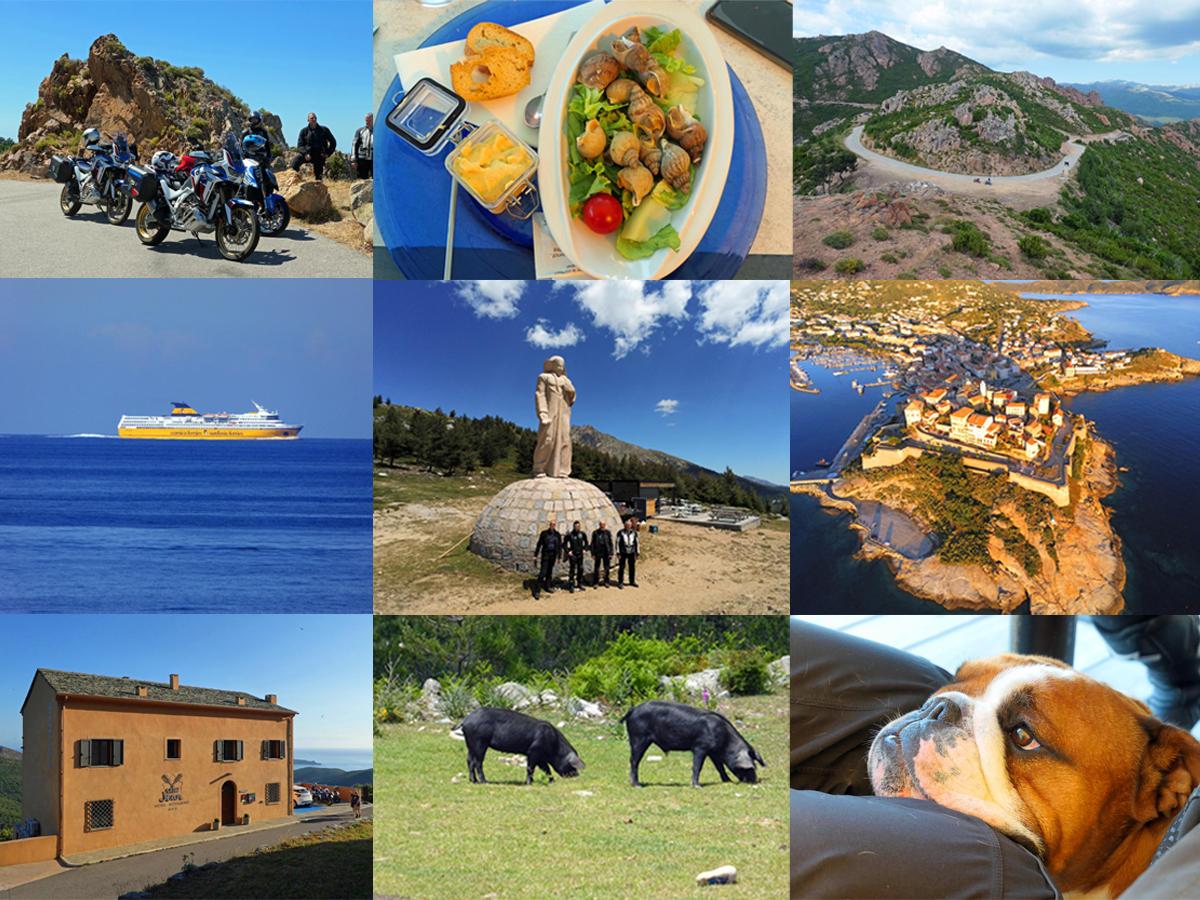 Finally out after all those crazy Covid-19 months. The spring tour had to be cancelled and months of crazy restrictions are behind us, the disputes with ferry and airline companies is not over but now we are finally allowed to get out again. And before the summer holidays start, we want to enjoy a week in Corsica. There were some adversities: Two days before departure, the ferry crossing from Savona is cancelled. So we had to rebook quickly to go via Livorno and had to look for a new parking place there. Because of different ferry times this means two additional nights on the island and very exhausting journey to and from the island. Then we also find out that in Italy, there are only three persons allowed per car. We are four. So we had to go with two cars. In the end the four of us (Marcellus, Beat, Andi and me) make it to the island and have a nice week with (almost too) warm weather, great scenery and best French food. Besides we find a very nice hotel in the very north of the island.
Again Marcellus from Extreme Tours organized the week and with a little improvisation everything worked out very well again.
It was actually too late in the year and already very hot. That's why we moved some of the routes from the coast to the mountains. It' s cooler there and you can find very nice roads.