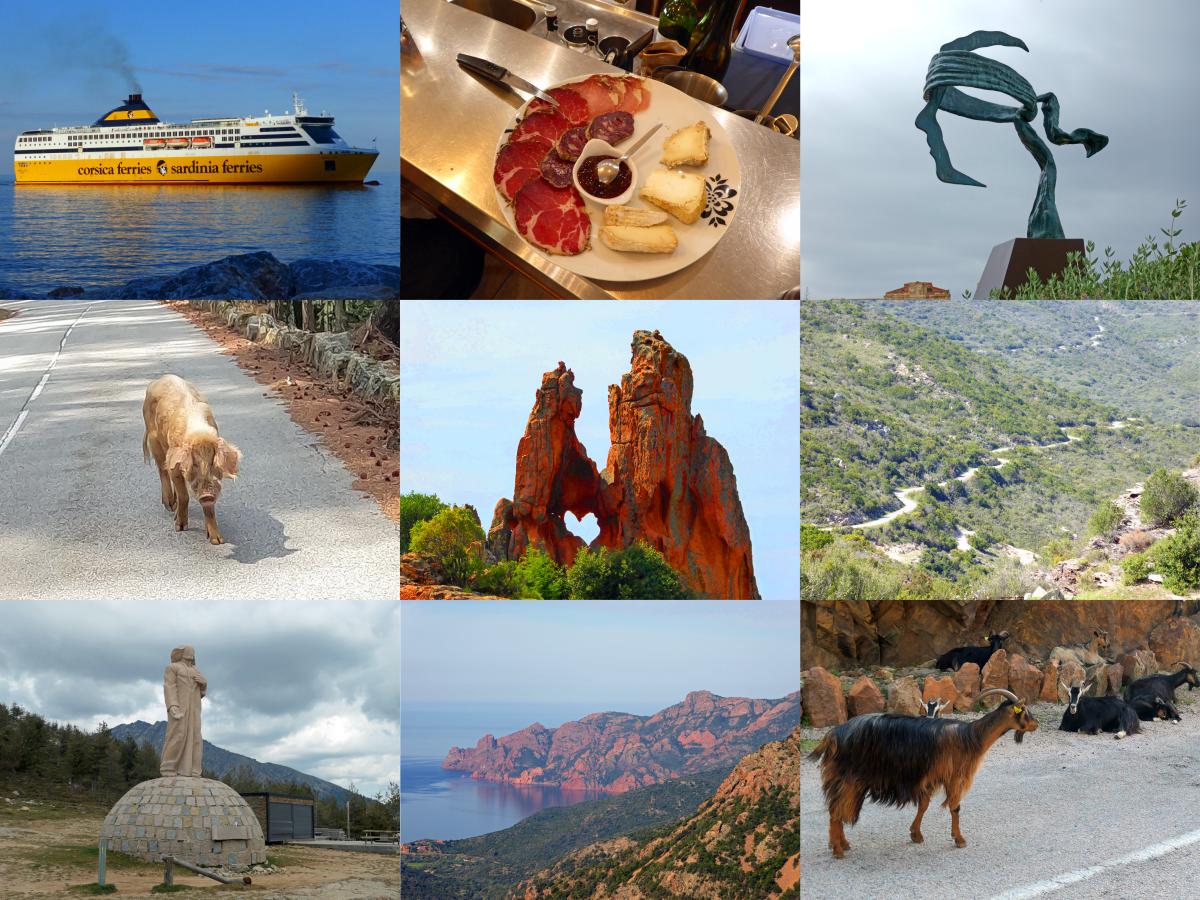 The first time this year we go on tour again. Like last time, it goes in the spring to Corsica. A little earlier (instead of June already in May) and actually that is a little more pleasant from the temperatures. However, there was also some more rain.
Marcellus from
Extreme Tours
has organized everything for us again and we are going with a total of 8 people. But we drive in two groups and so everything remains easy and pleasant. We meet again and again at viewpoints, coffee places and lunch restaurants.
We had many animals (donkeys, goats, cows, pigs, horses) on the road and also a lot of dirt both as a result of the rain and from the animals. Two days of rain did not stop us from driving. There were also the usual but harmless bike incidents: Once not starting, an emergency repair because of a lost screw, an overturn while parked.
So we have experienced a lot and had a really nice tour