Conveyor Bridge F60, October 2022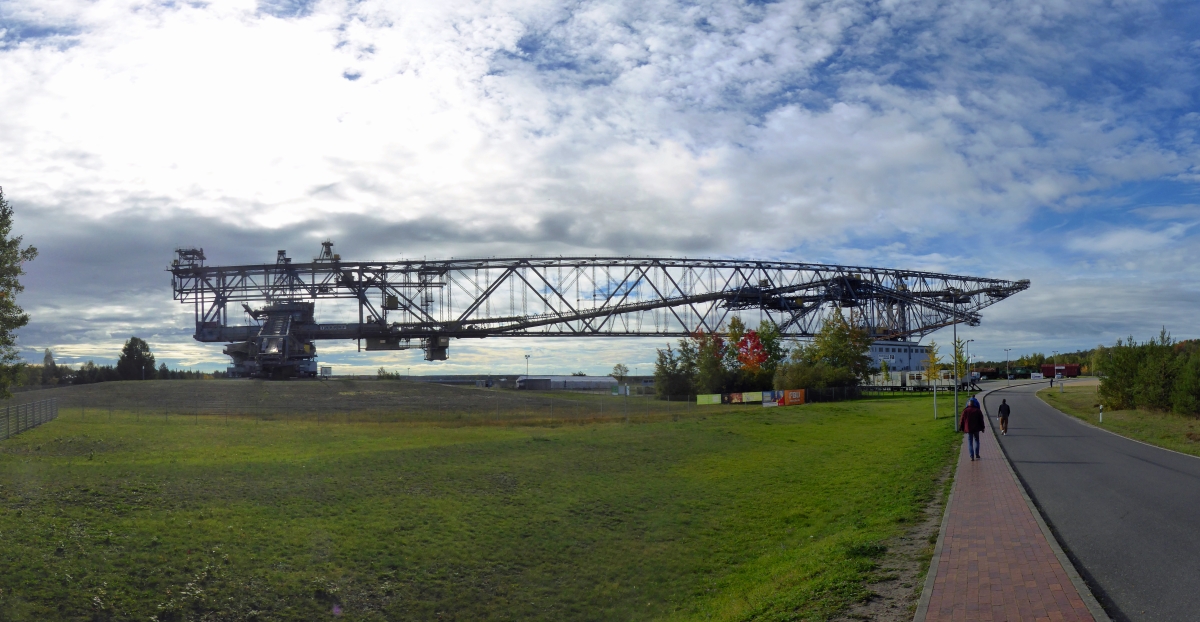 Susanne is in town

We visit the F60 conveyor bridge in Lichterfeld - the largest moving machine in the world.

The conveyor bridge removes the surface layer above the coal in open-pit lignite mines and transports it across the open pit to the opposite side. The bridge is more than 500 m (1500 ft) long, more than 80 m (240 ft) high and has a weight of more than 11,000 tons.

The name F60 comes from its ability to remove 60 meters (180 feet) of surface layer.

One can visit the conveyor bridge as part of a guided tour.
Susanne takes pictures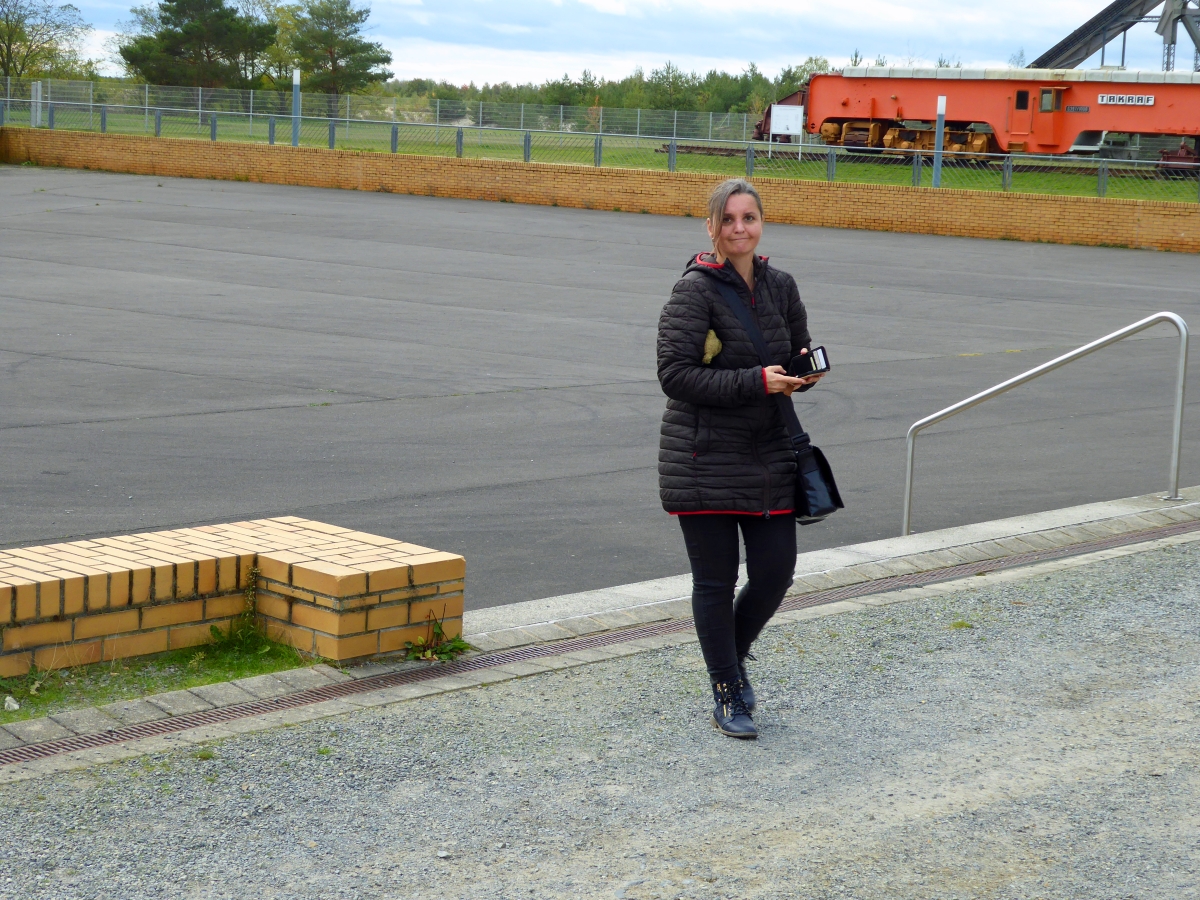 The excavation side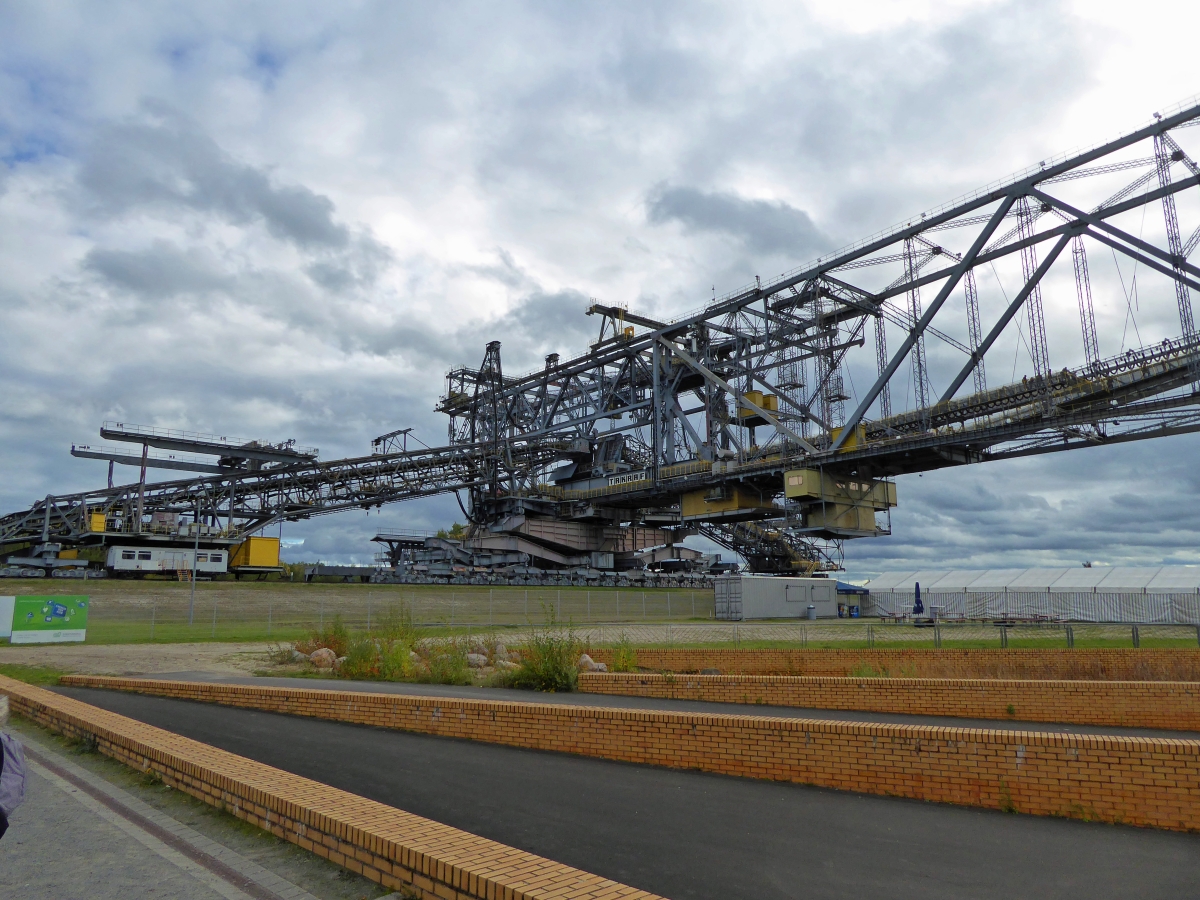 The manufacturer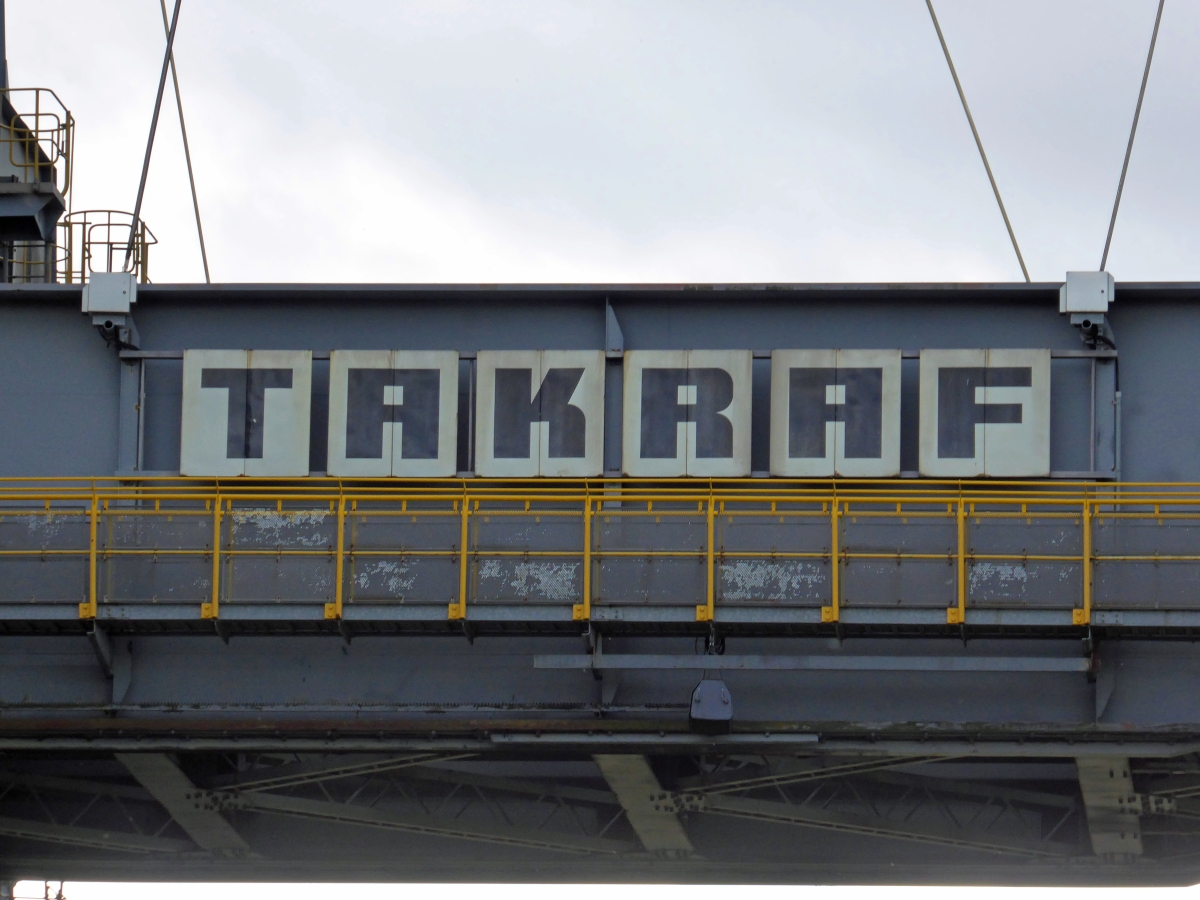 The dumping side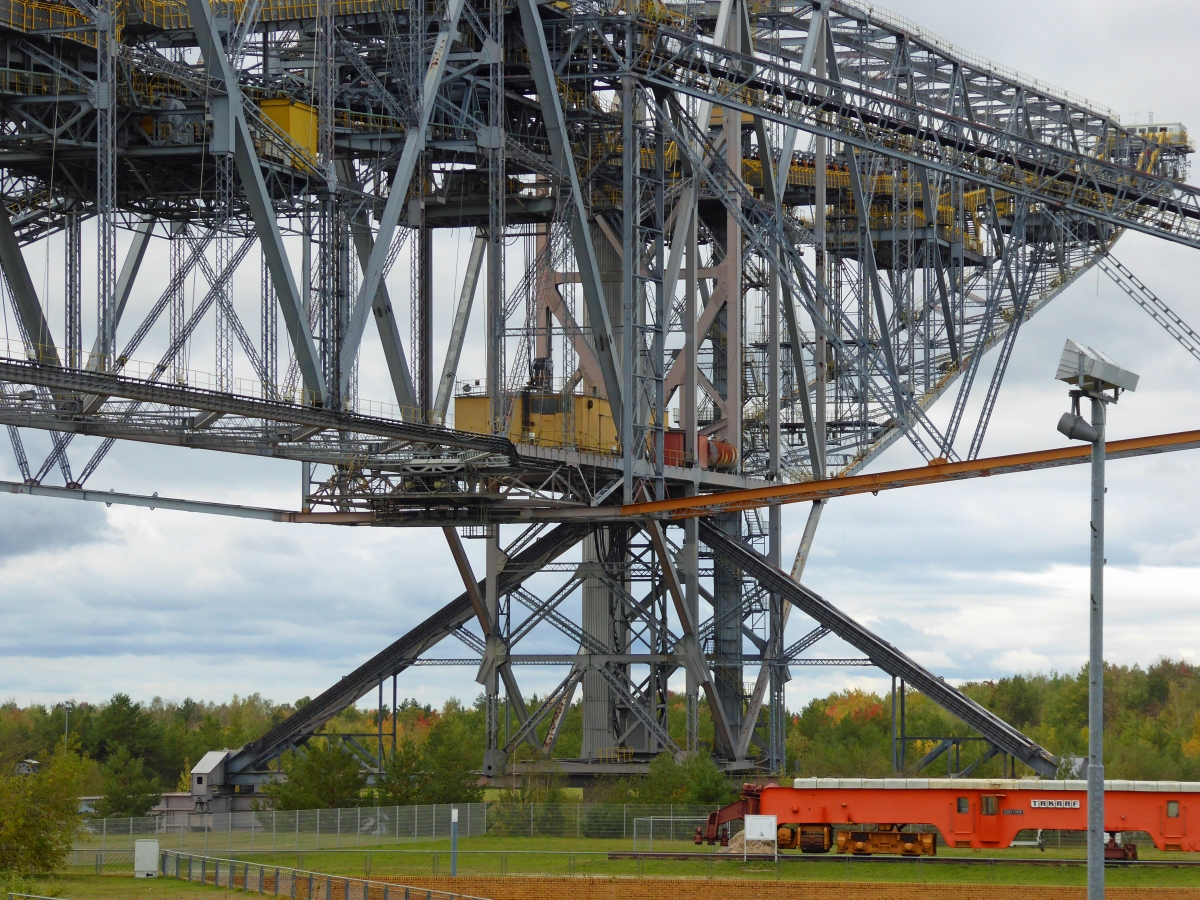 The leader in a bucket of a bucket digger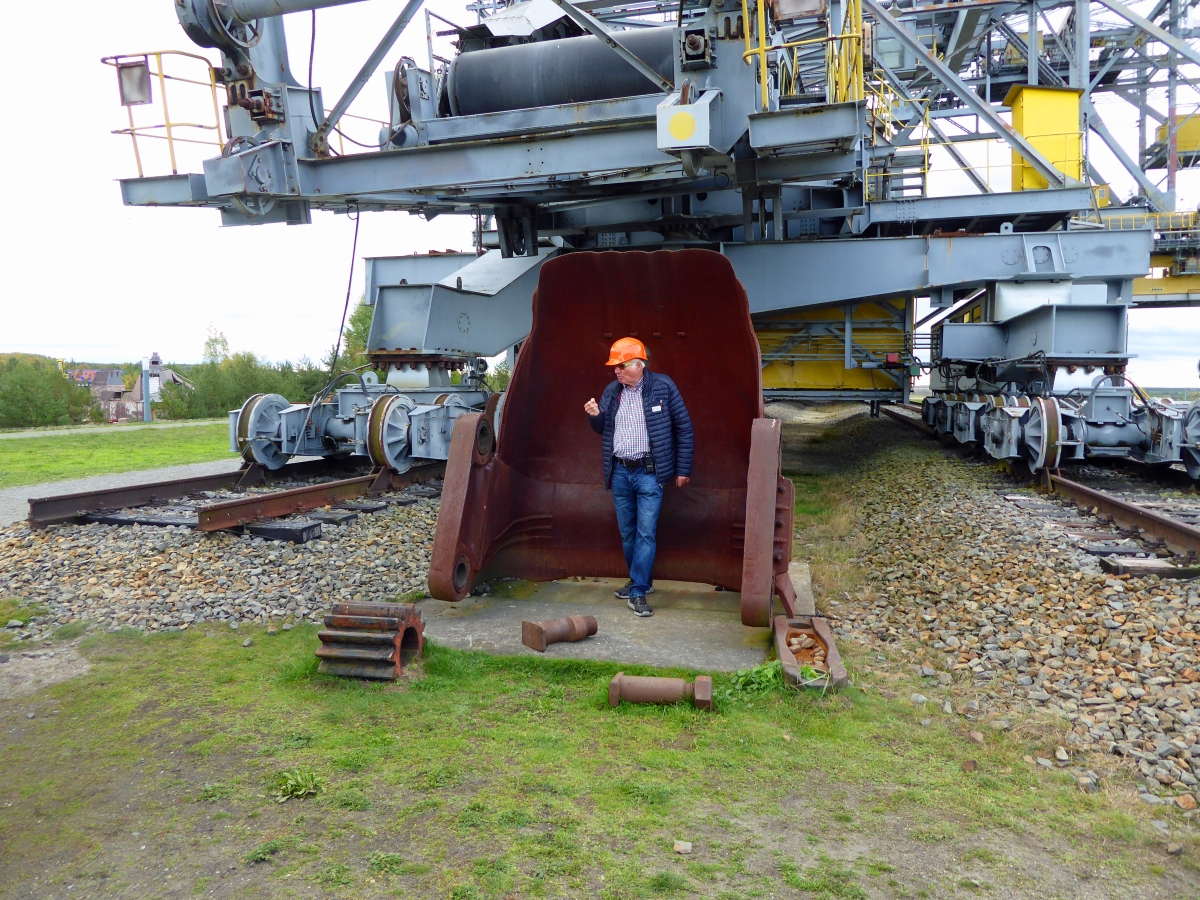 Another group on the bridge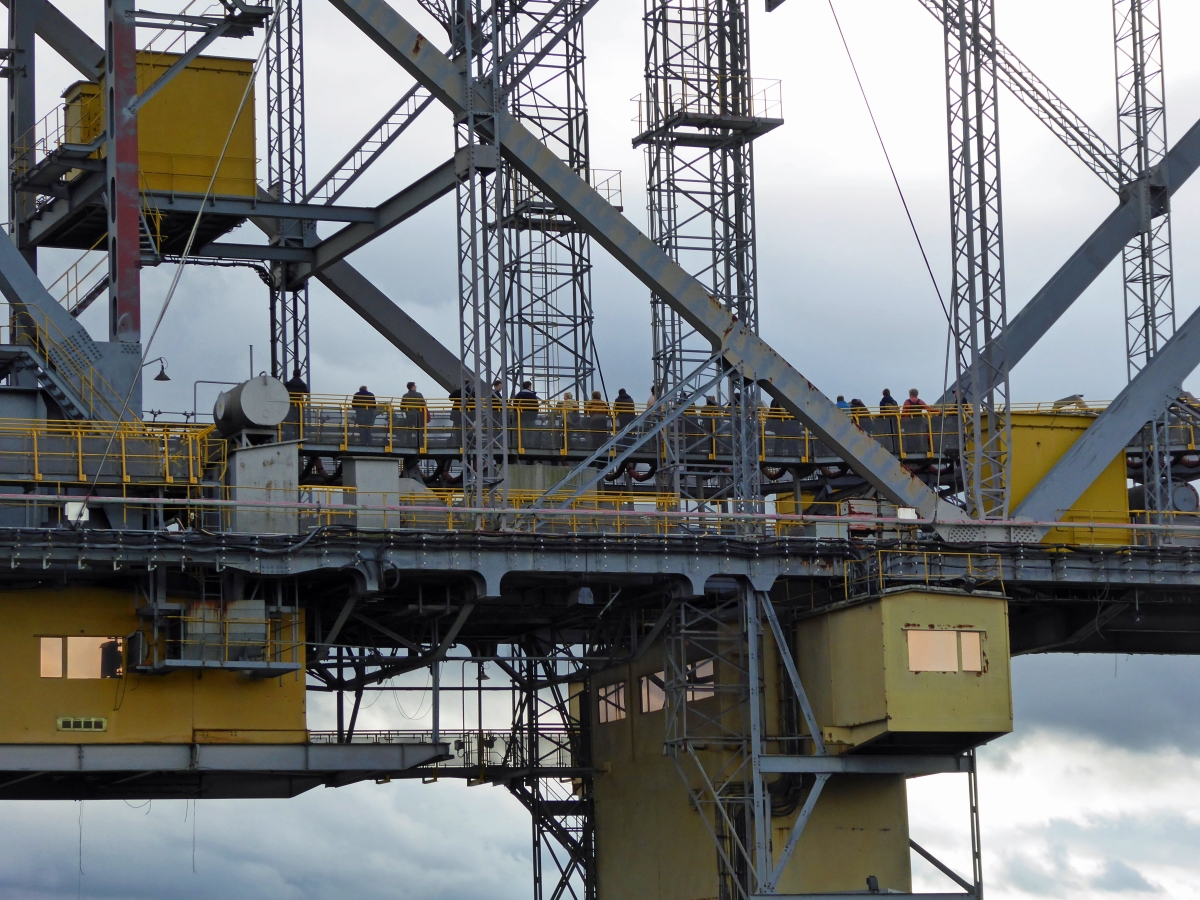 The undercarriage on the excavation side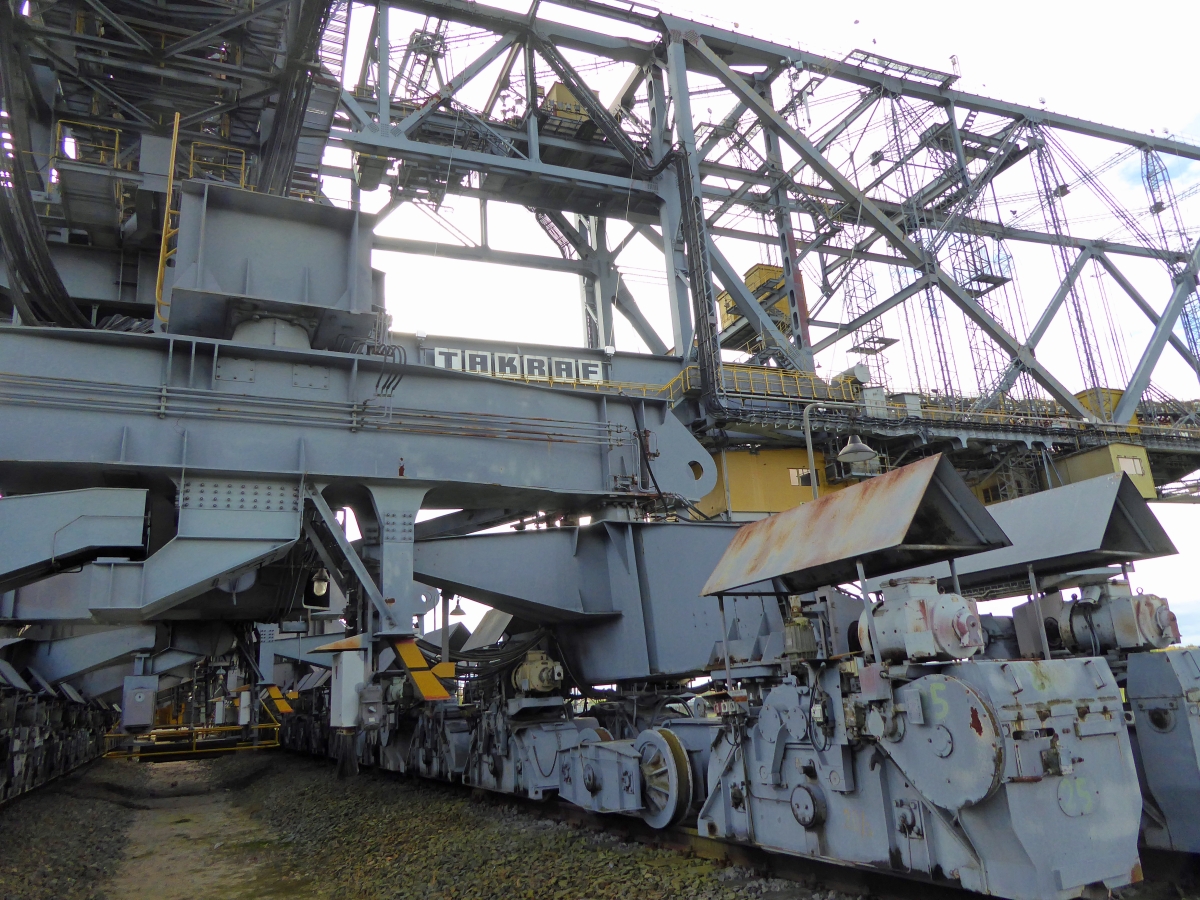 The dumping side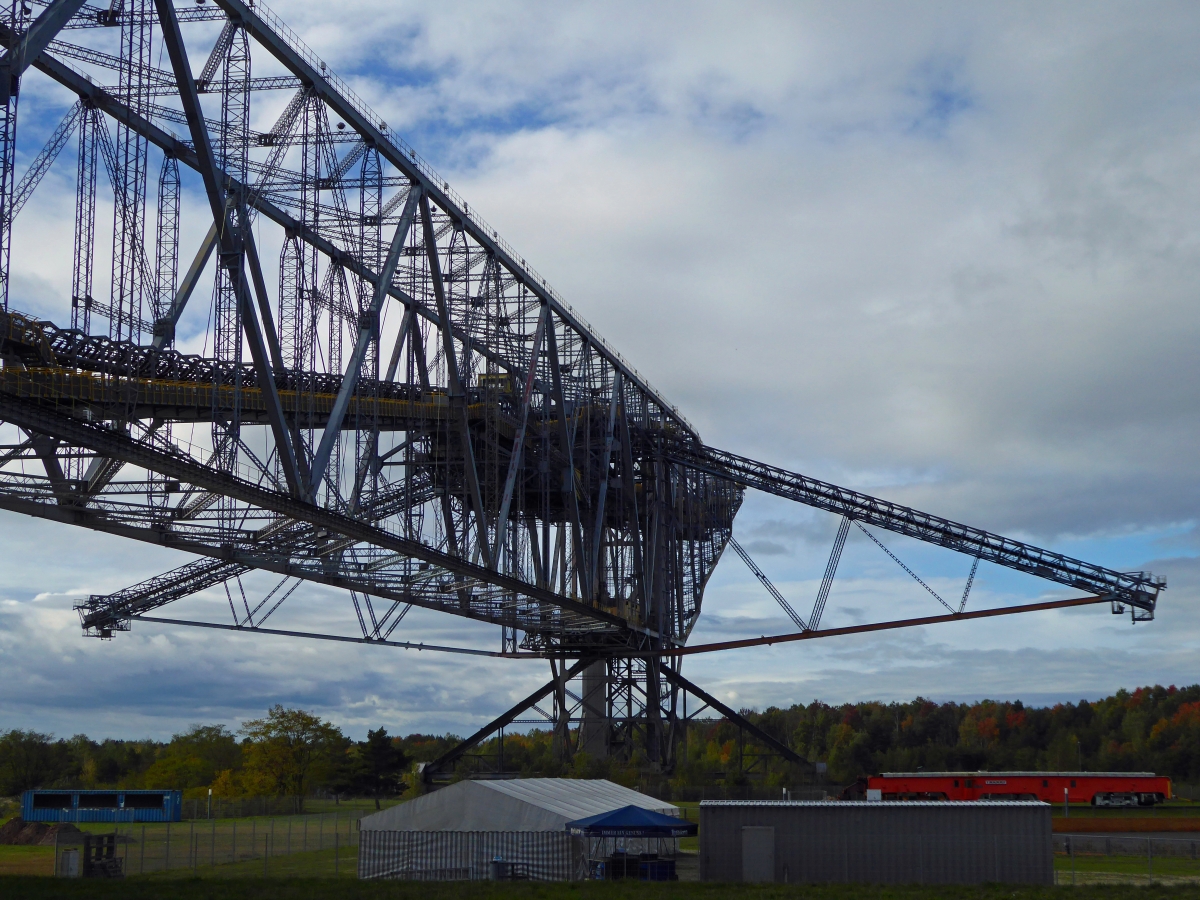 A track retracting machine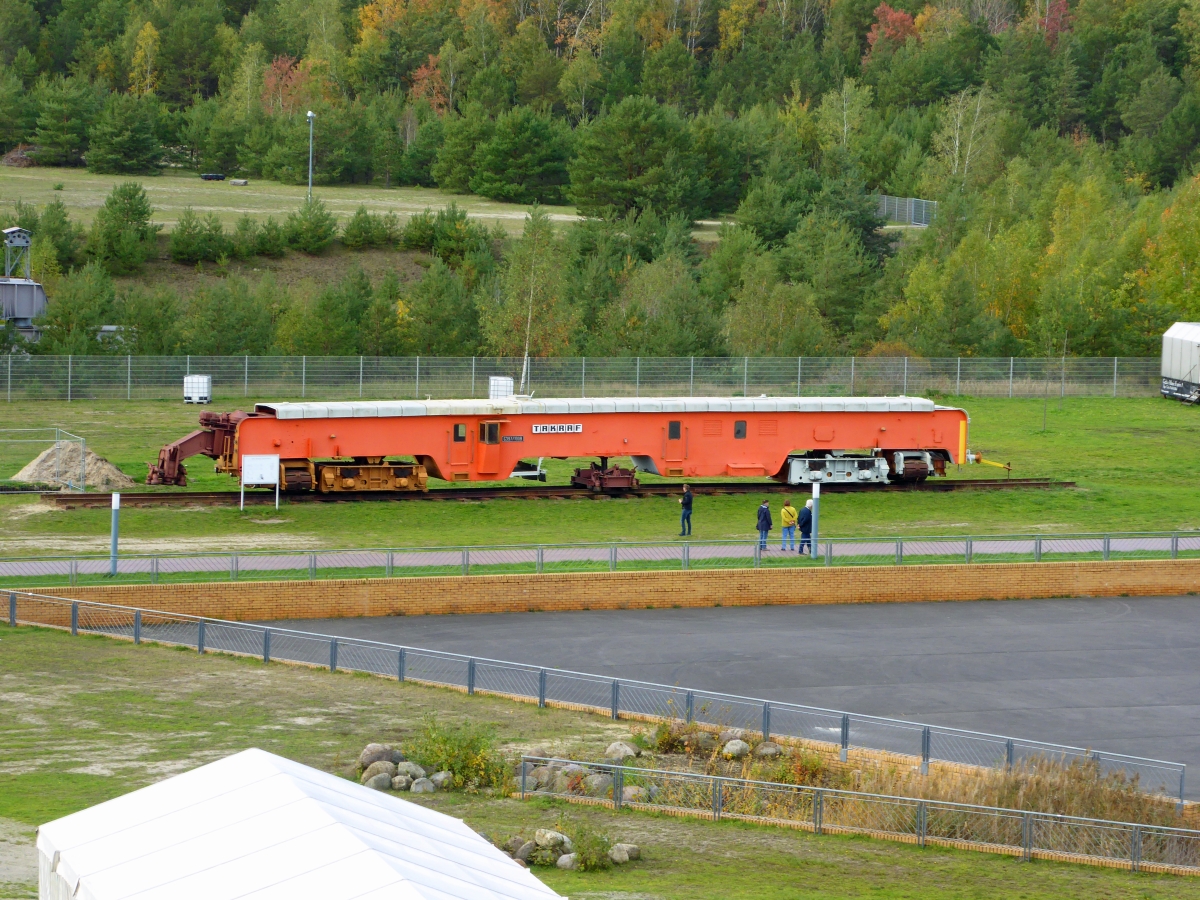 On the bridge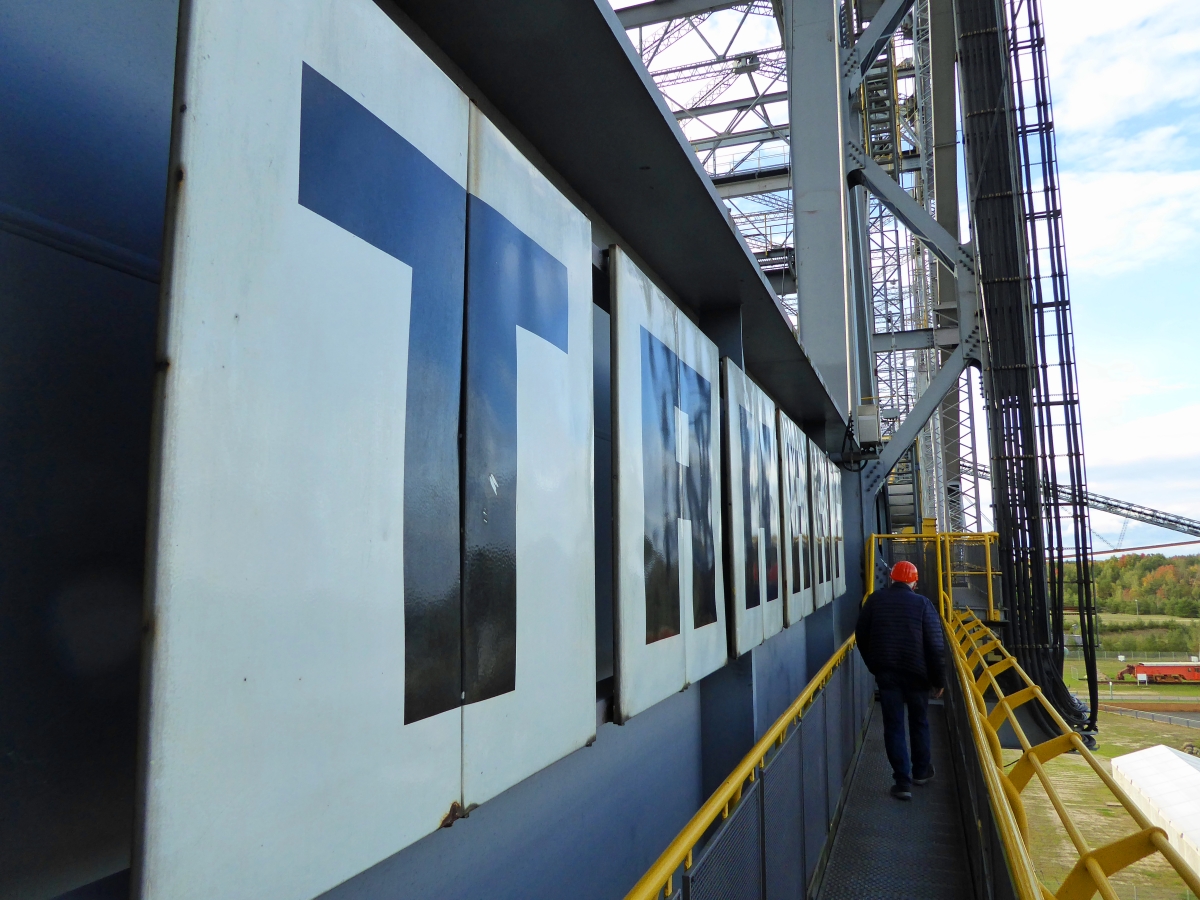 We go uphill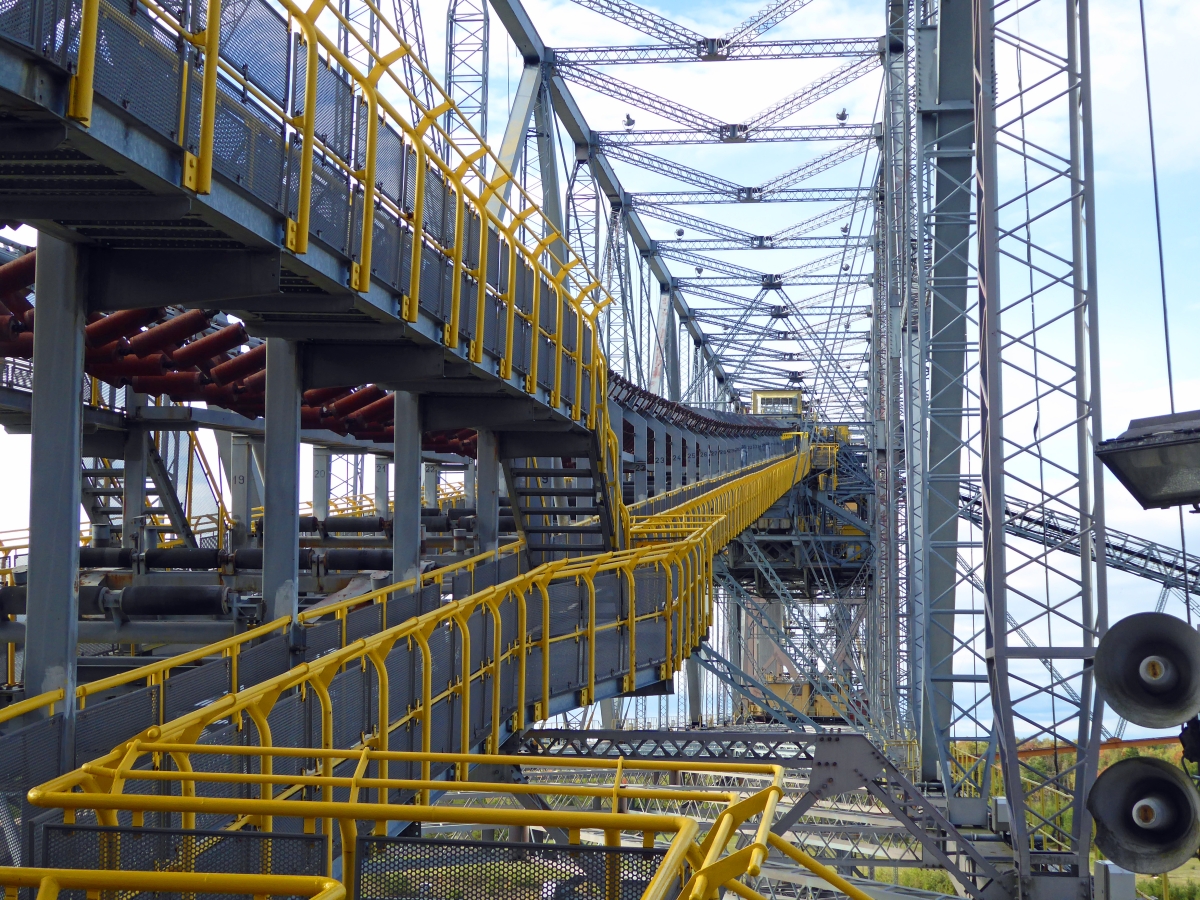 The excavation side from above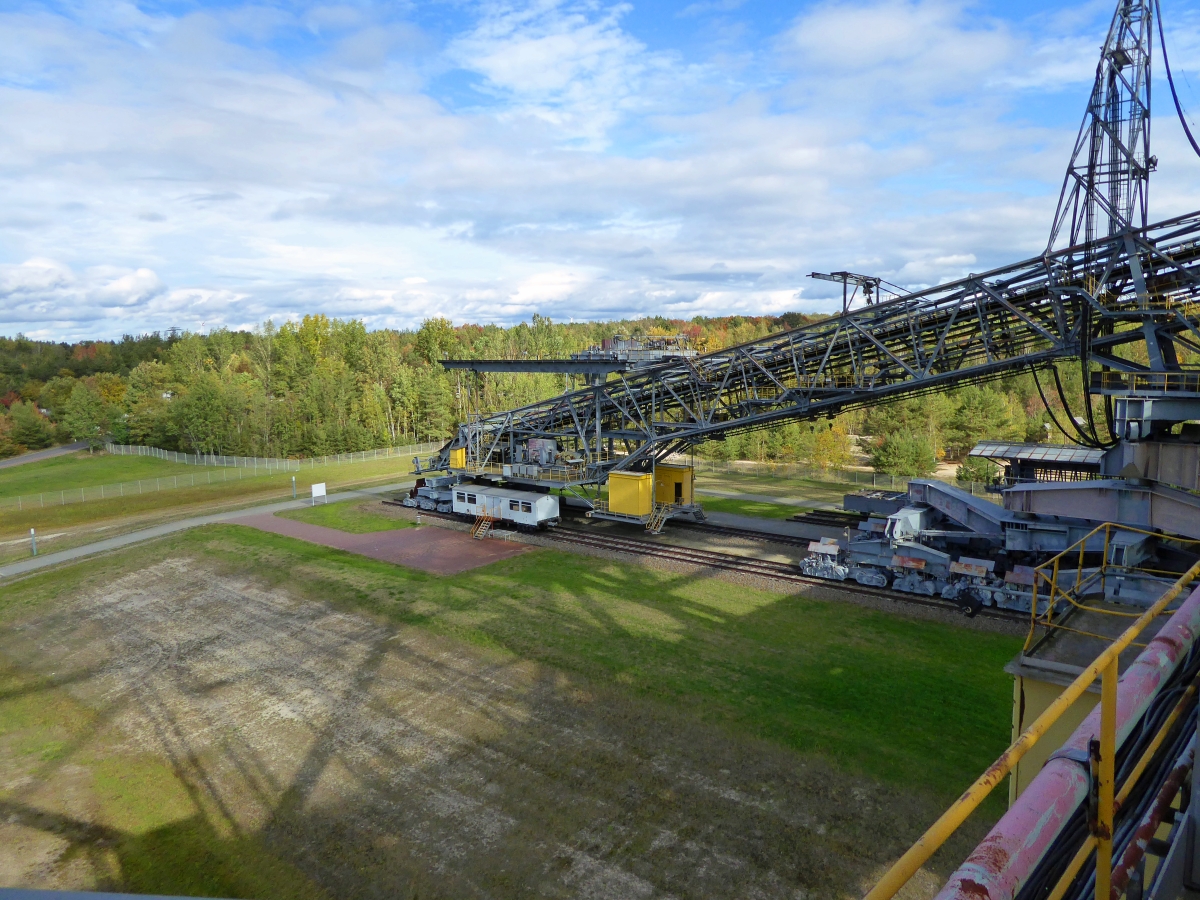 The maintenance wagon with lunch room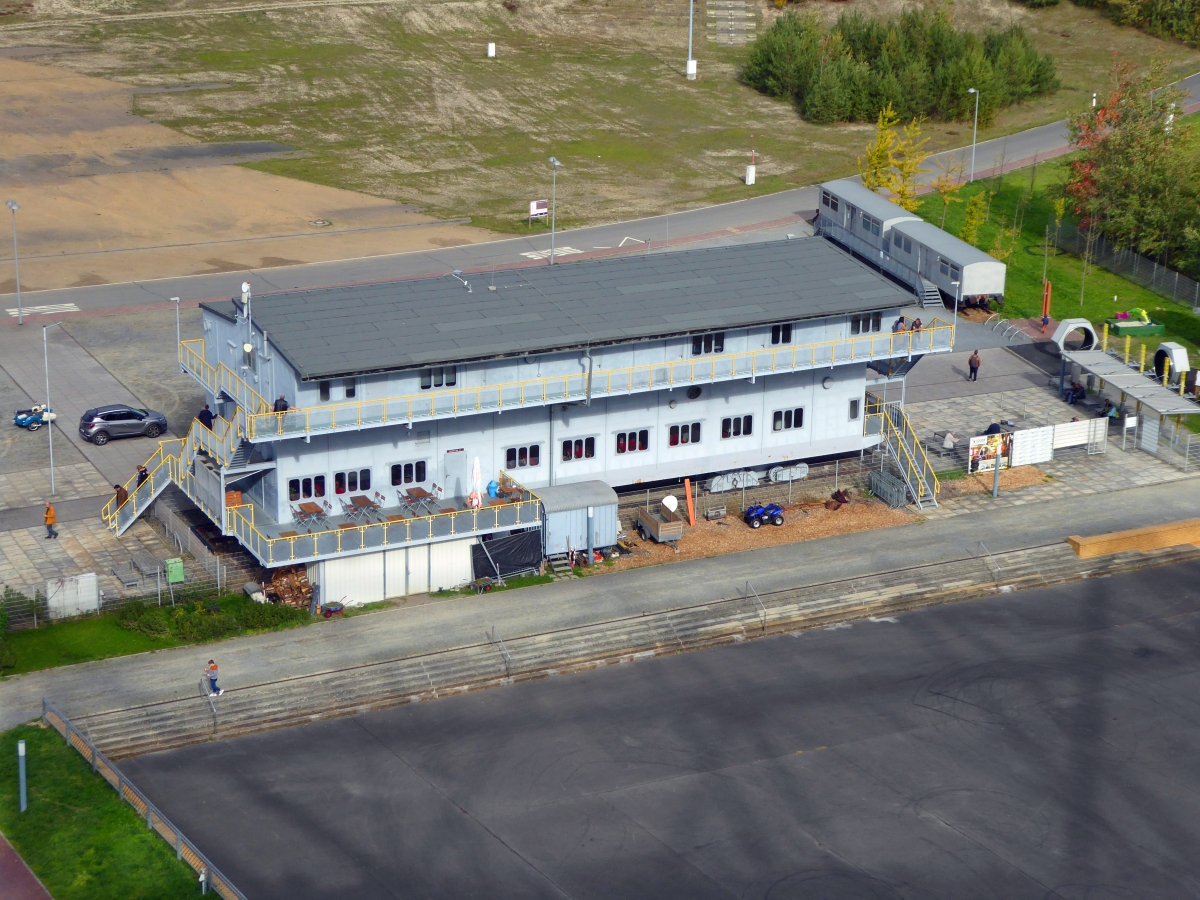 We proceed uphill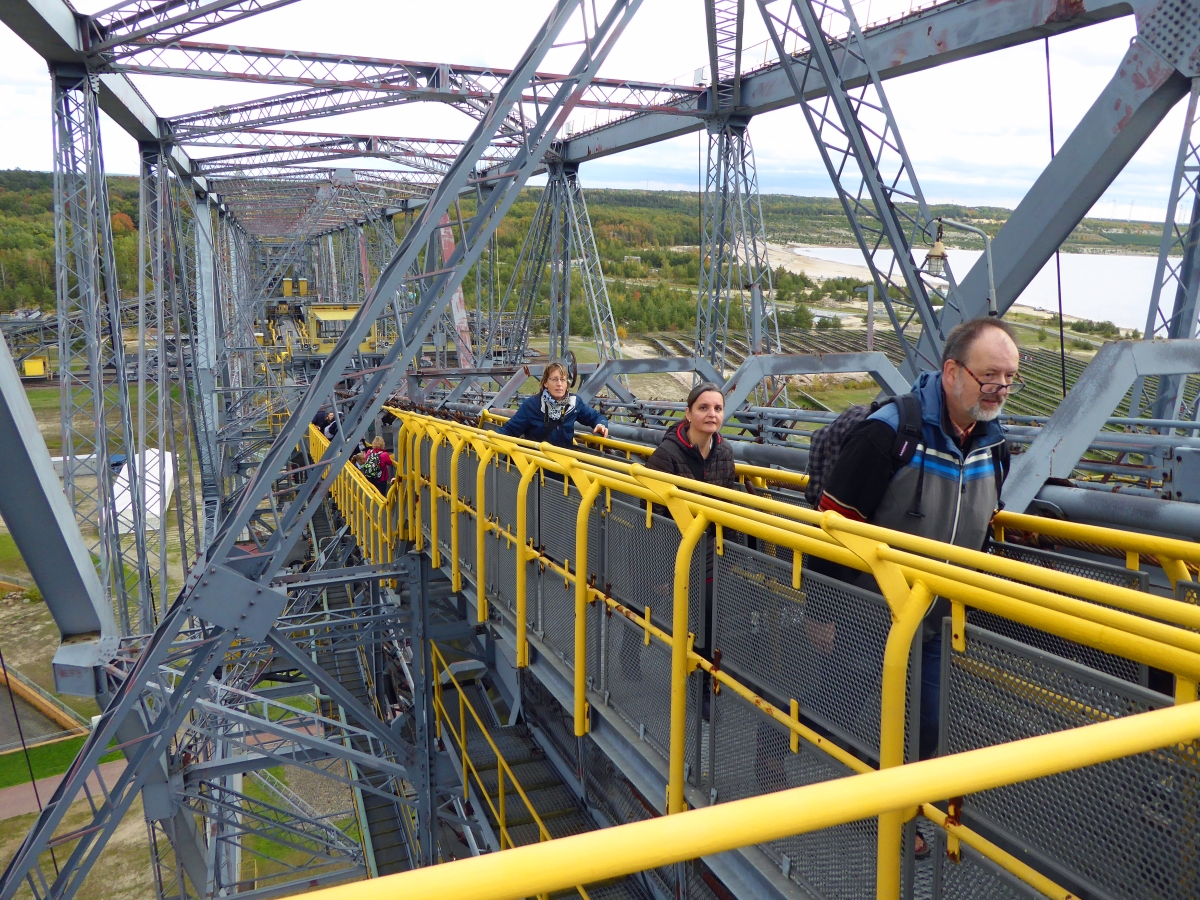 We are already at 55 m (165 ft) elevation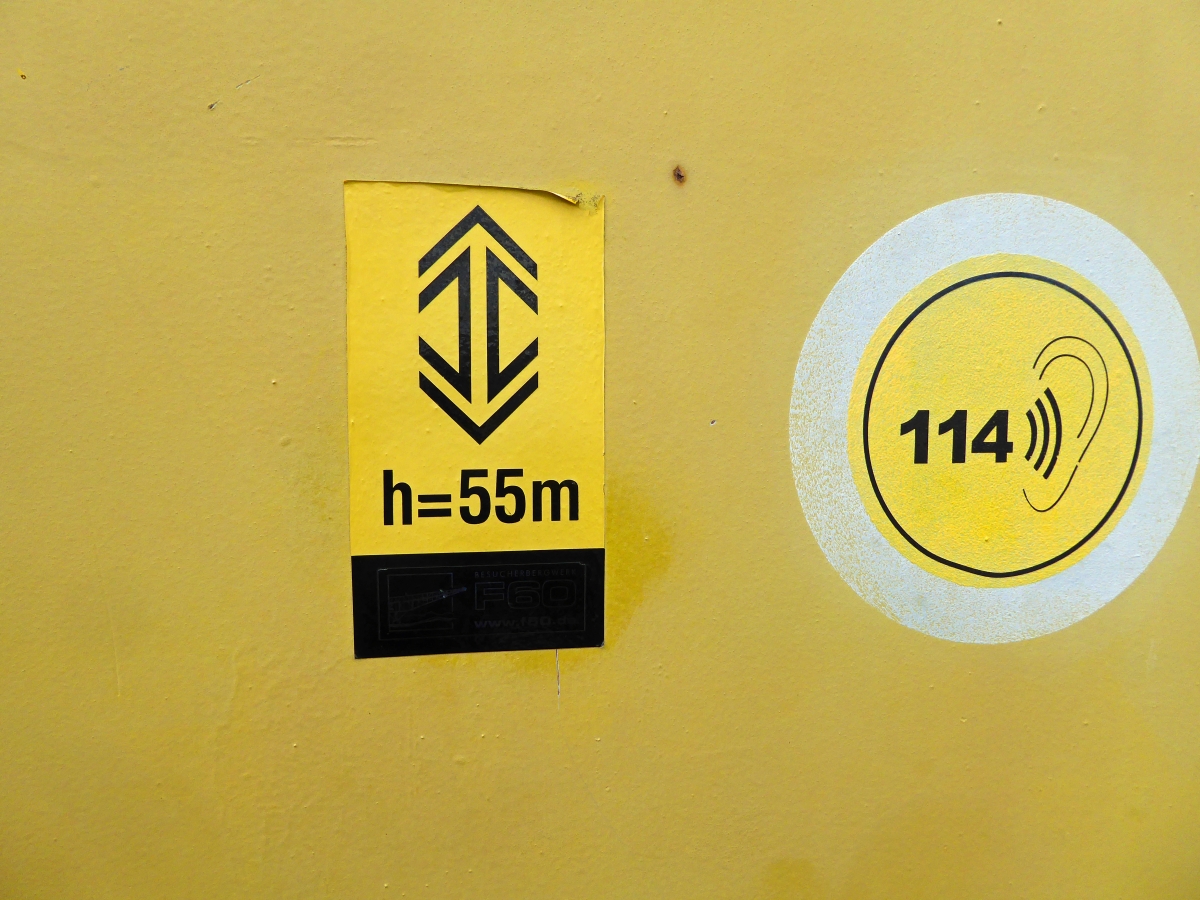 There is still some distance to go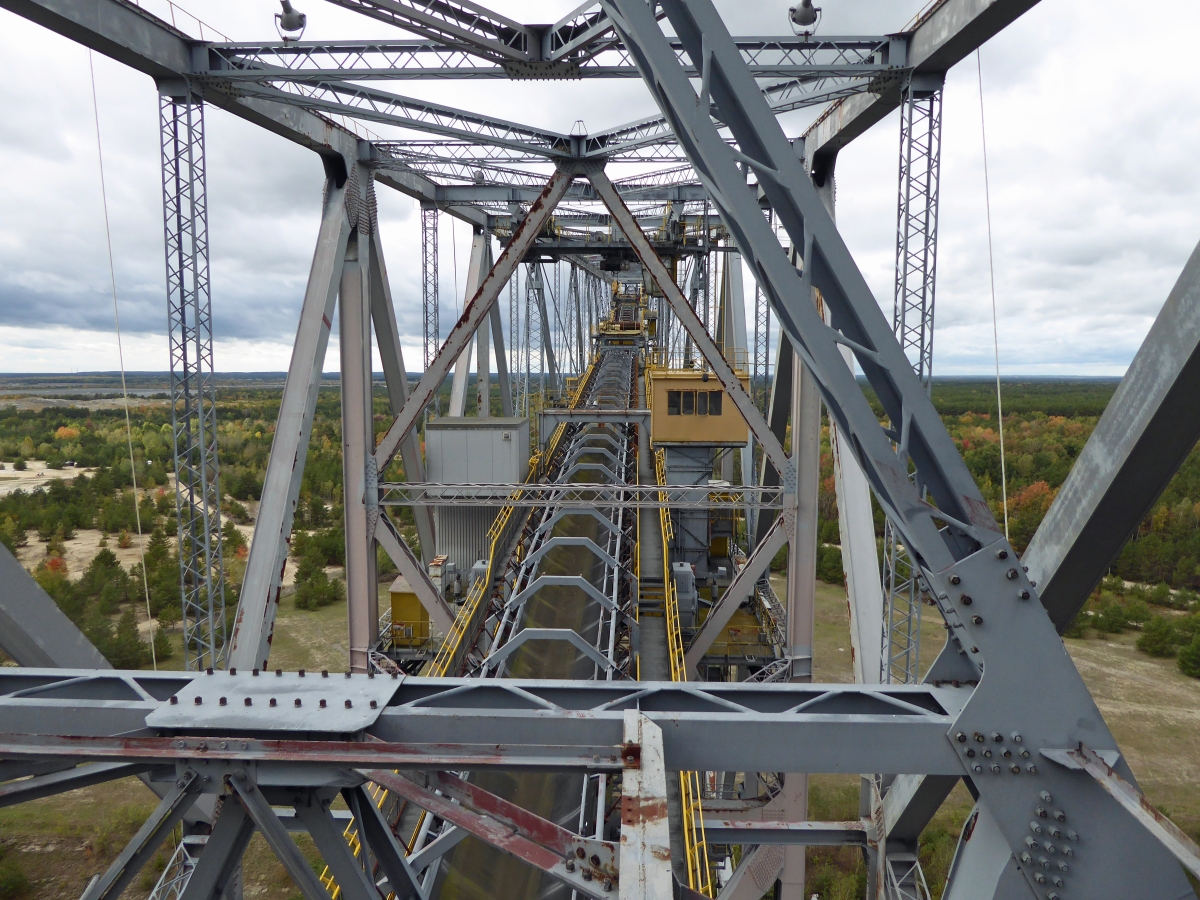 You can rope down from here 60 m (180 ft) deep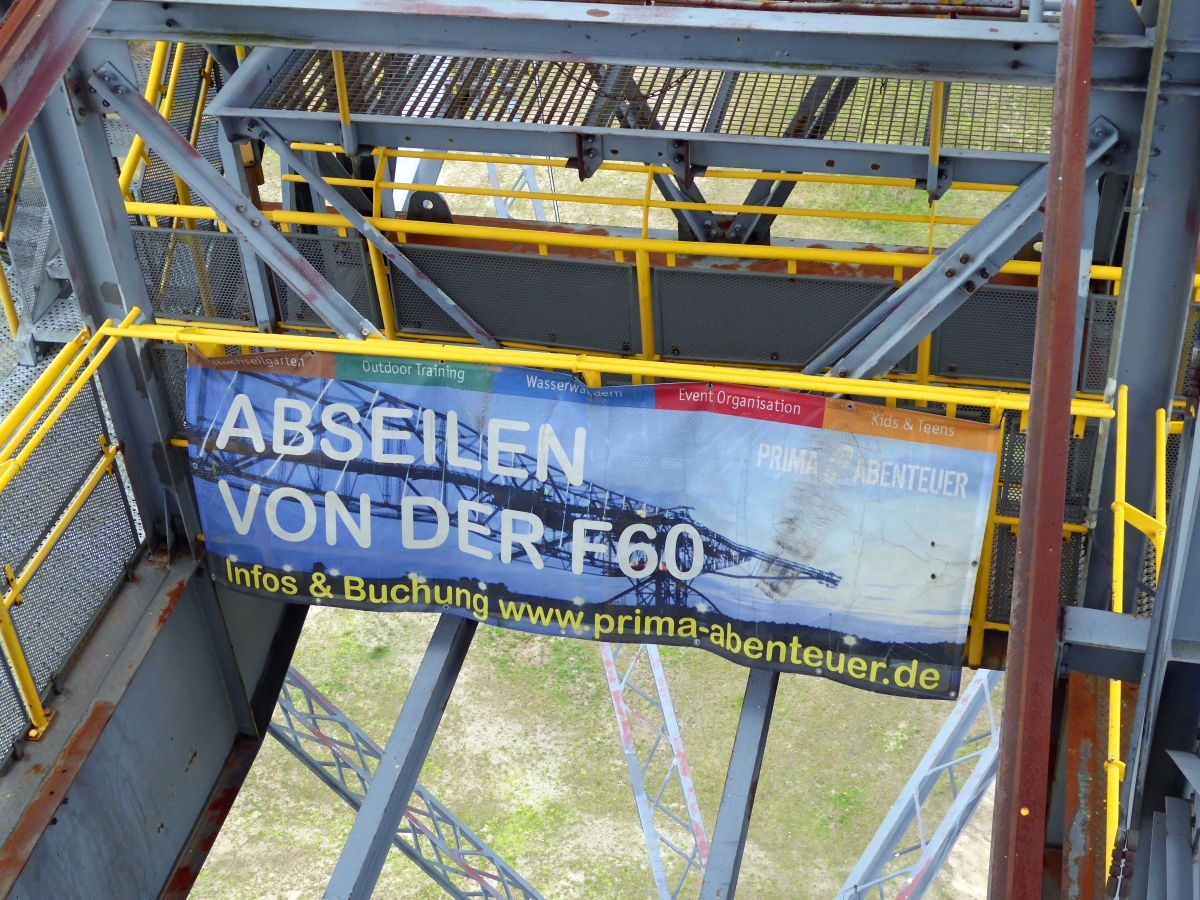 The undercarriage on the dumping side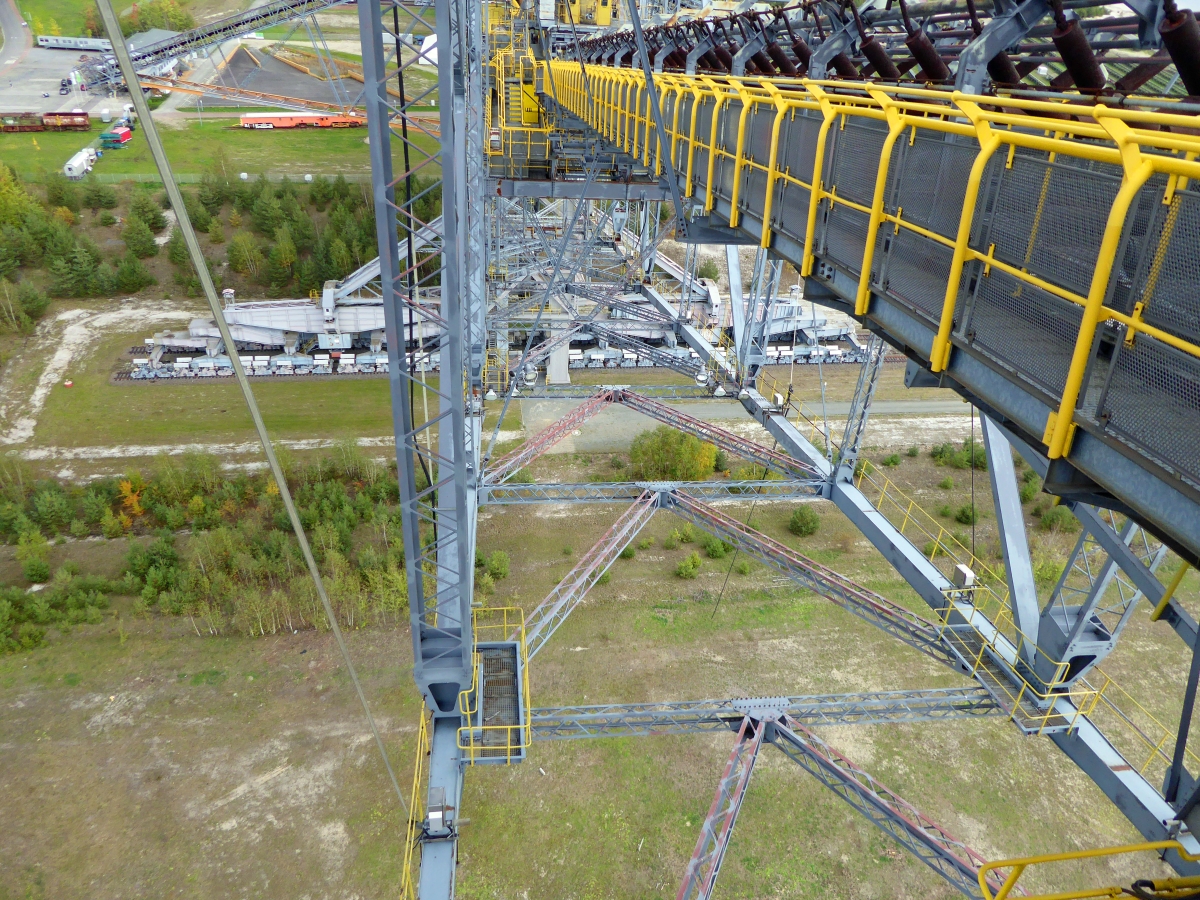 Blick auf den früheren Tagebau (heute ein See) aus 80 m Höhe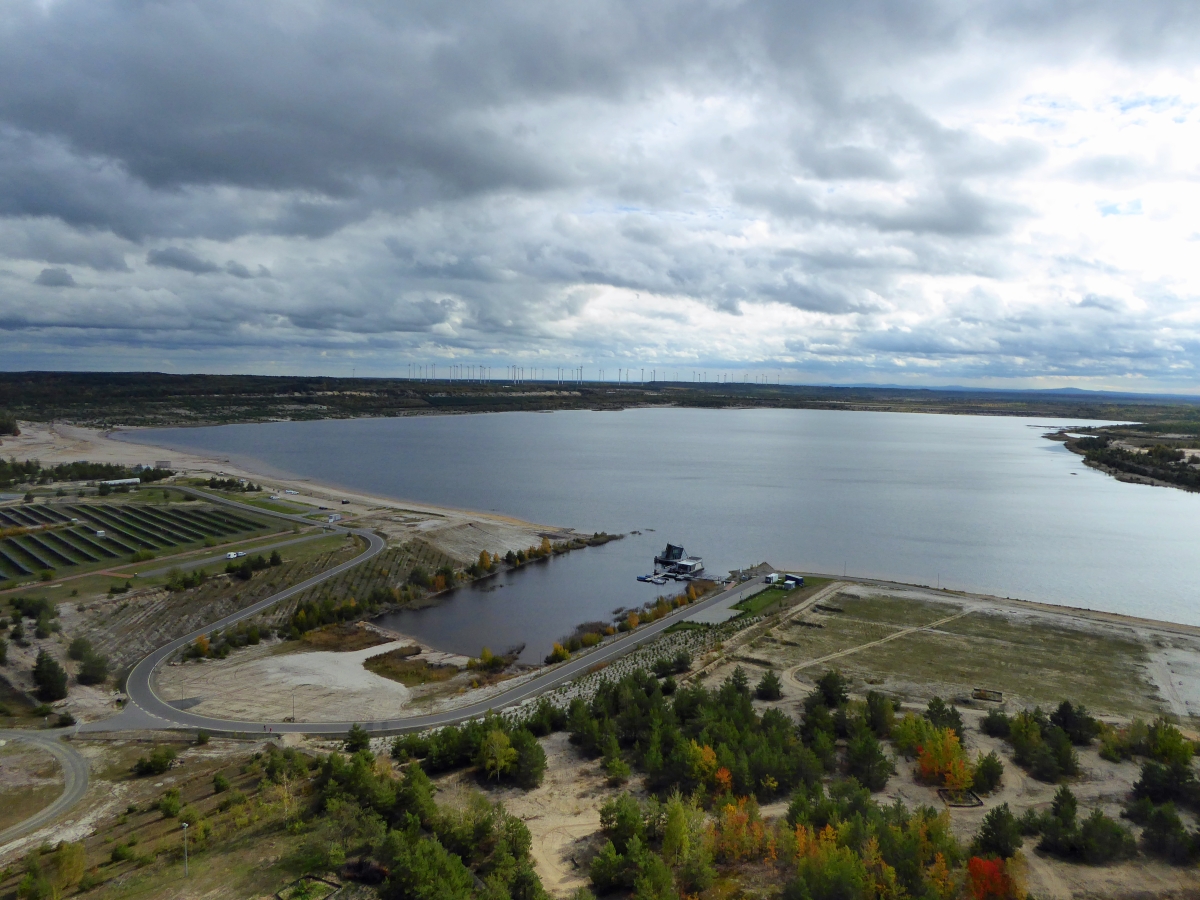 The whole bridge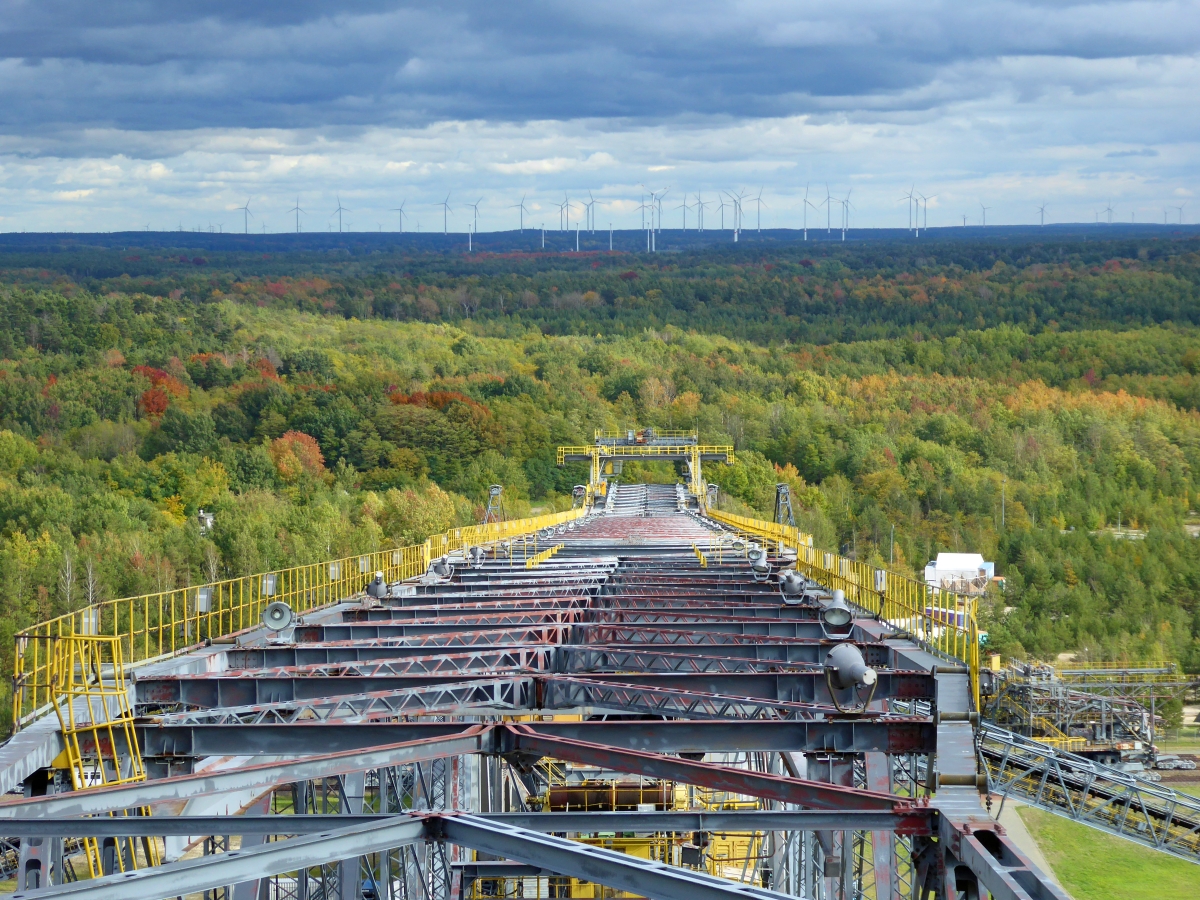 Panorama in 80 m (240 ft) elevation



Susanne takes pictures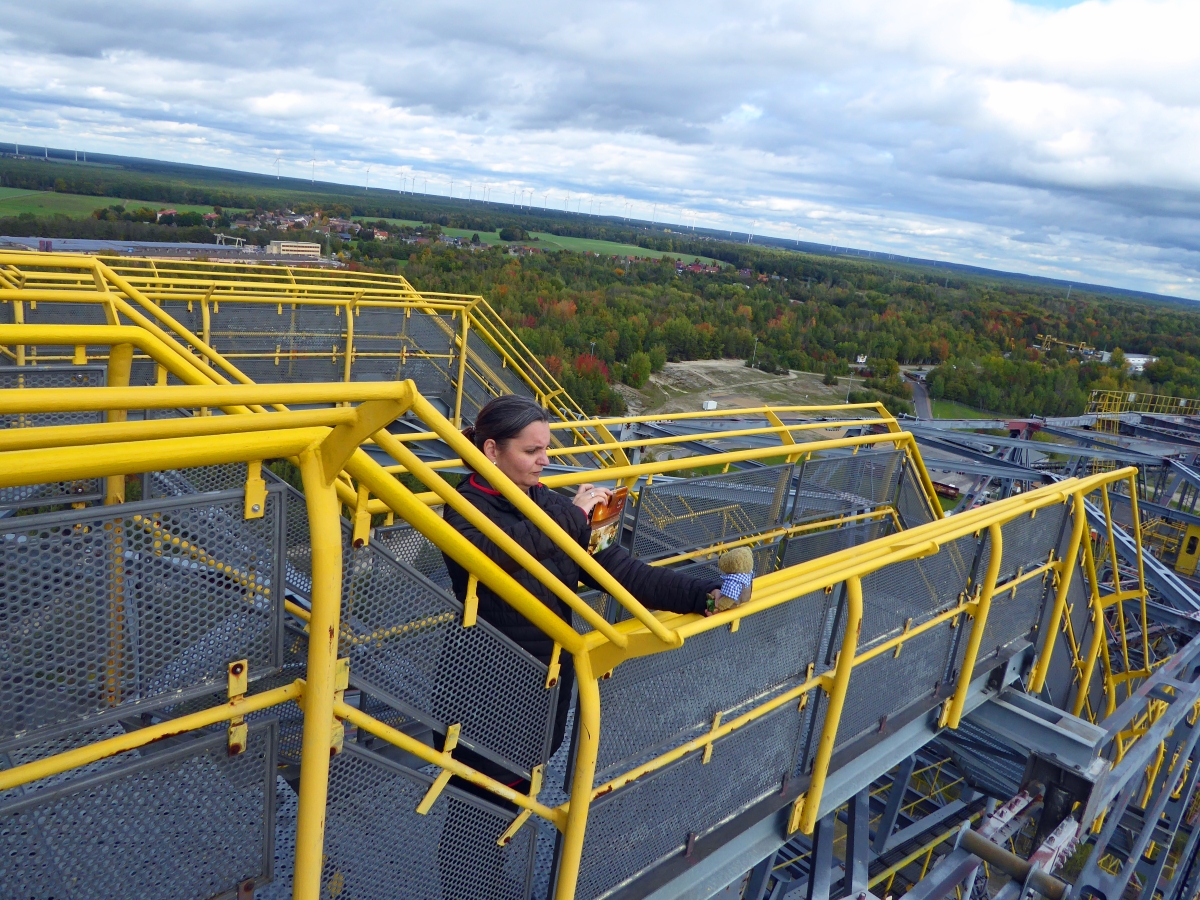 Back to the ground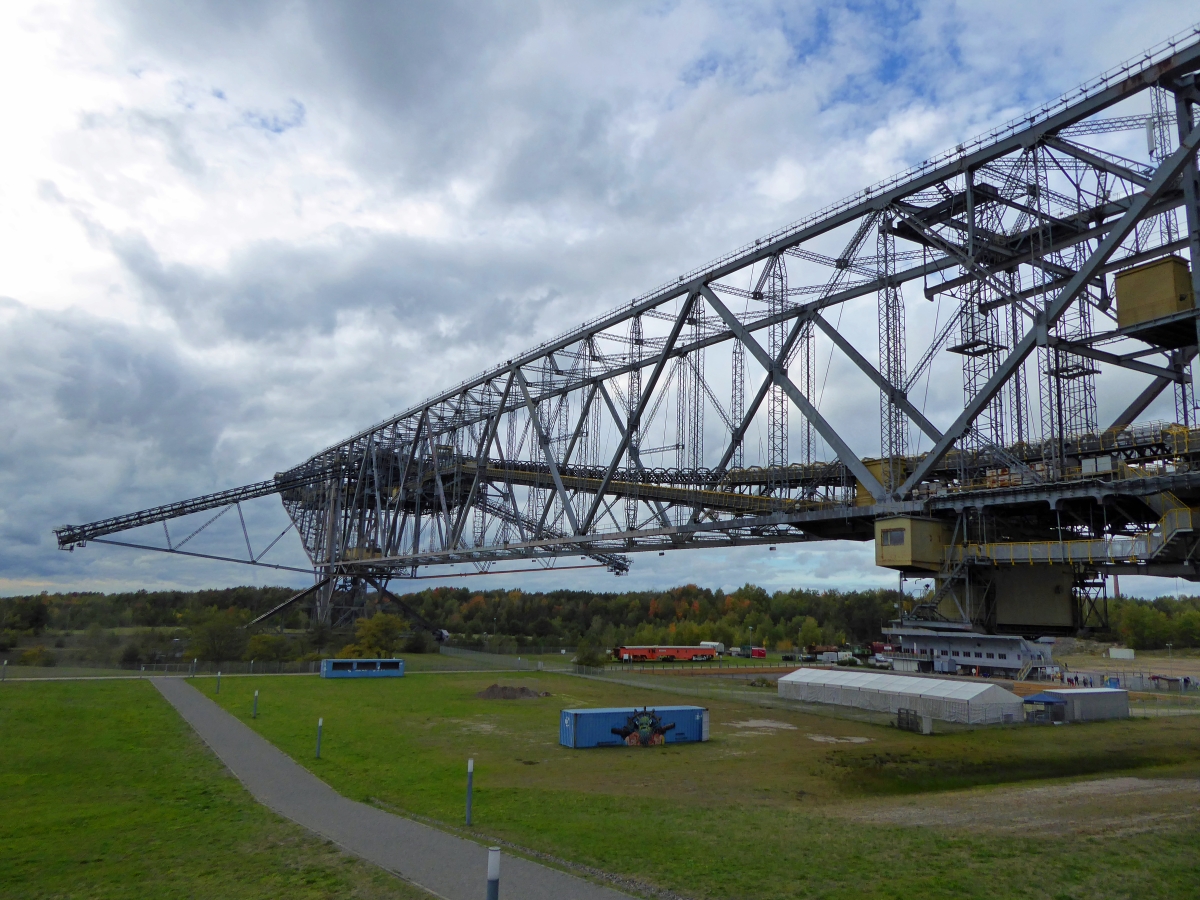 Art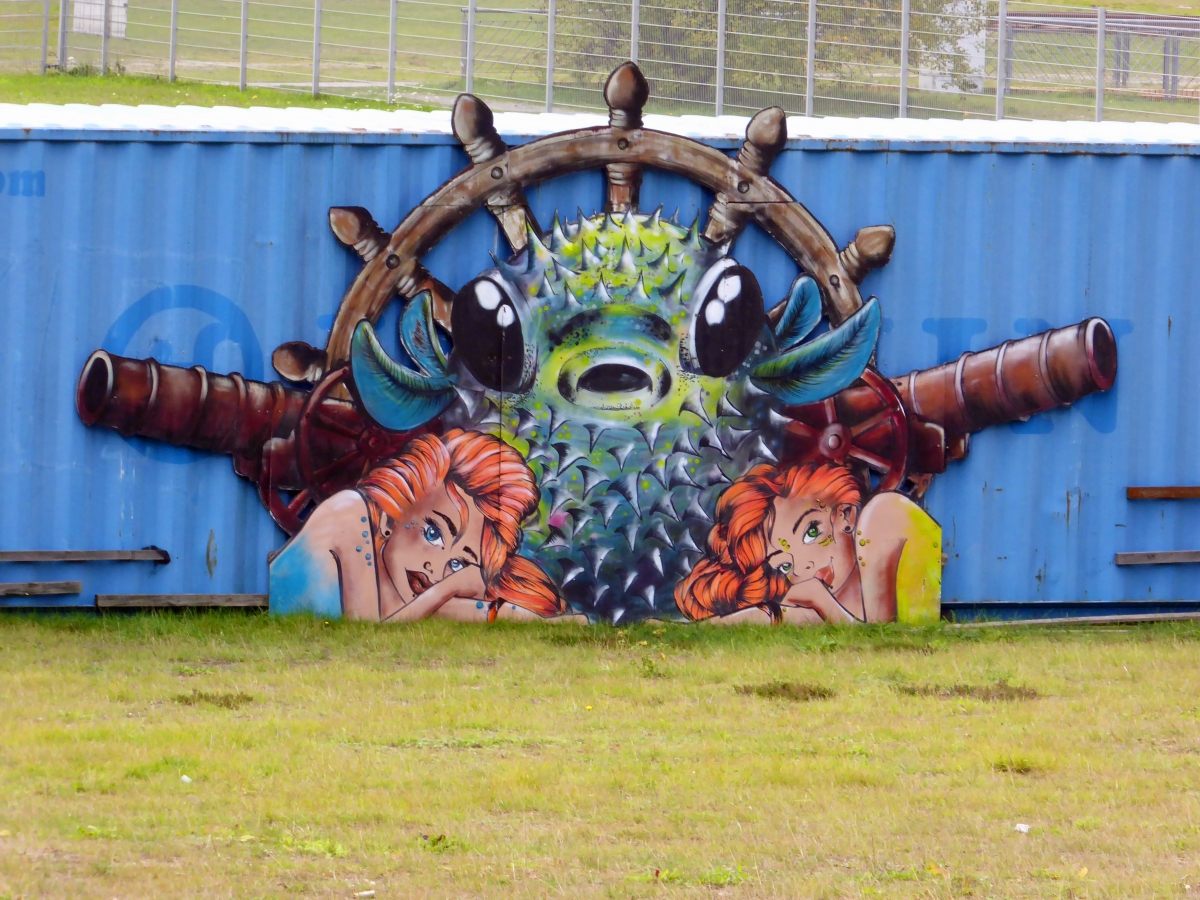 360 panorama from the lake side