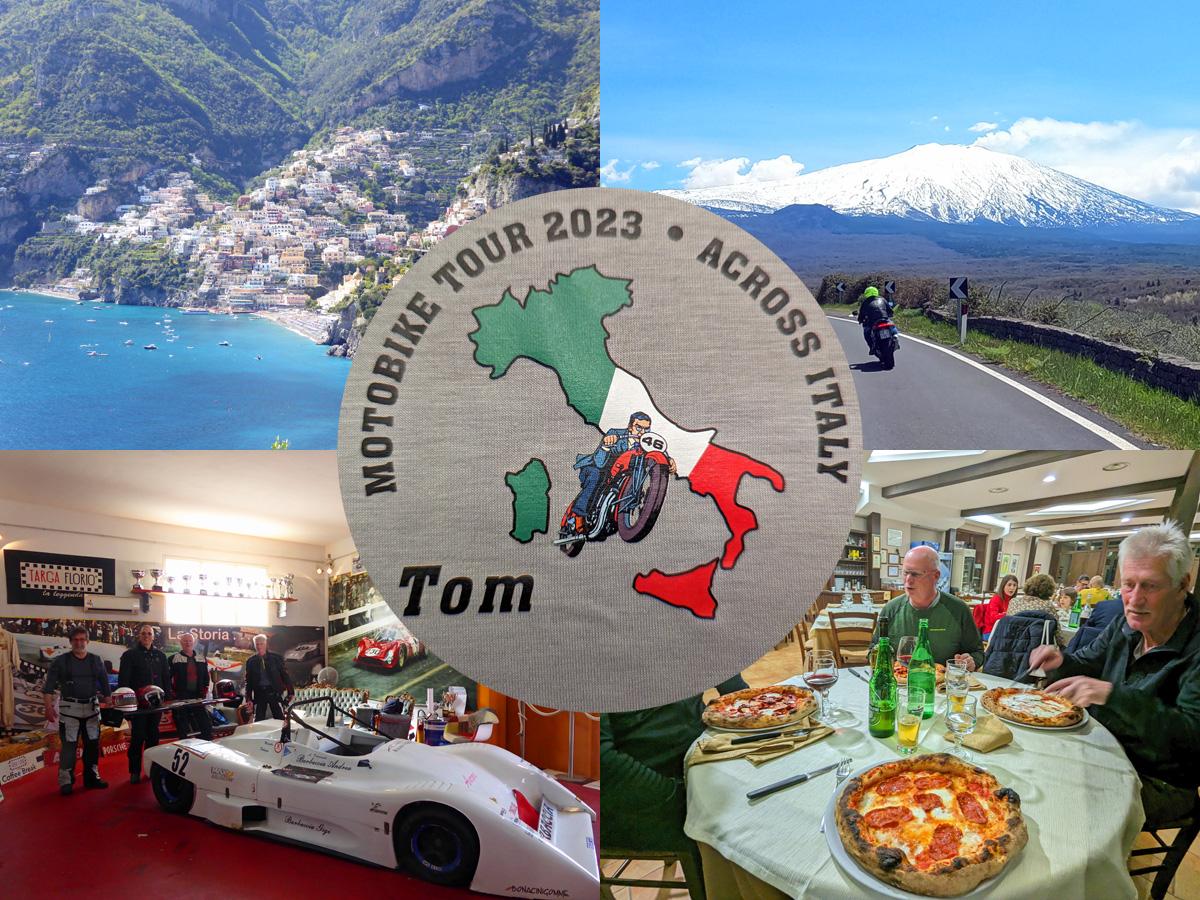 A plan that has been in the works for a long time is finally being implemented.

In 2020, we fell victim to the pandemic and now we are finally on our way.

We want to cross Italy lengthwise from Palermo in Sicily in the far south to Genoa in the north.

We will travel to Genoa by van, then take the motorbikes on the ferry to Palermo and then back to Genoa through the provinces of Sicily, Calabria, Campania, Molise, Abruzzo, Marche, Umbria and Tuscany. All in all, we ride 2500 motorbike kilometres through very different landscapes and do not spare tourist highlights like the Amalfi Coast.

Especially in the south, hardly a stop goes by without us being addressed in German. Many Italians there have connections to Germany. Most of them worked in Germany for several years, came back and then built up their own existence. Whether it was a bar, restaurant, shop or petrol station - we often got into conversations.
The four of us Tom, Axel, Thomas and Otfried are involved.